Cactus Flower Soup
Friday, February 08, 2008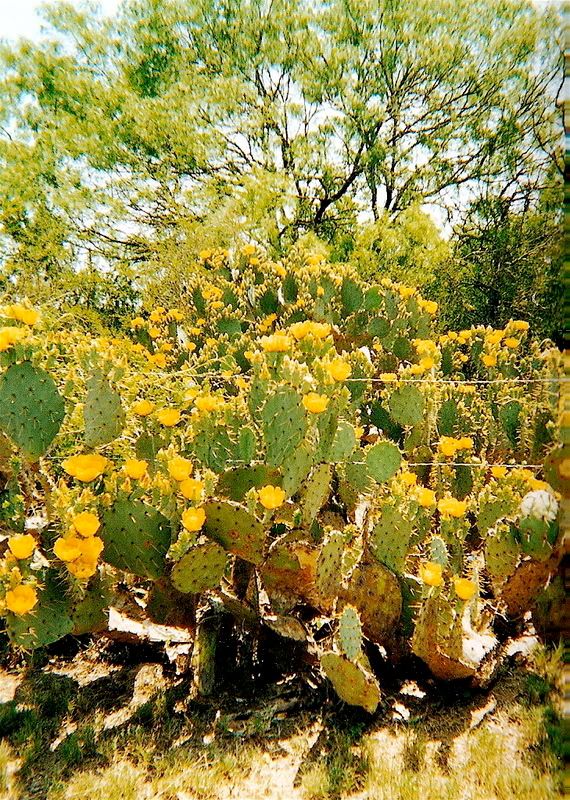 II.2.1.





First this.

I heard this somewhere, maybe NPR, truth of the story unknown. Seems to me I've heard it before.

Hemingway is challenged to write a story using only six words.

Hemingway writes:

for sale
baby shoes
never used

True or not, that's pretty good. Don't know if we can do as well this week, but here we are.

Let's get on with it.










We start again this week with performance poet Travis Watkins from his book My Fear is 4 U.

I remind you that you can watch Watkins read, along with a number of other performance poets, by clicking on the laymanlyric.com link on the right.



The Tyrone Doe Blues

I reach deep into my pocket
Wish I could spend lint.
I wish nickels could buy time,
Wish dimes would pay rent.
I vent, to the walls
Windows go they' own pain.
Funny how I do crazy shit to stay sane.
Funny how know my bill collector's first name.
Spent half a check on debt
But the balance ain't changed.
In the balance hangs my fate.
Hope's on a diet
Despair gains weight.
I hope in despair to make gains but wait...
I'm caught in this trap called Section 8.
So if I make one increase in income
In comes eviction,
It's a fucked up contradiction.
I got a part time position with a full time condition.
I can afford an addiction but can't fill my prescription.
My position is beyond transition
So my mission is to just make it.
And I ain't make it,
So I just take it.
But I just can't take it...

Fuck a 9 to 5
I got 2 kids, 9 and 5.
And they can't survive on $5.95 an hour.
But,
I can't provide more than $5.95 and hour.
If I could just turn back the hours,
Days, weeks, months and years
To the day week, month and year I was conceived
I'd tell mom to leave.
I'd say a strong mom is dad enough for me
Caus' all dad sees is greed, he won't raise his seed
He'll get you strung out on that coc' leaf and leave
And we'll be in need,
Please mom I plead.
I'll watch you O.D. before I see my teens
And I'll bounce between,
Steel bars and fiends.
I won't graduate or earn no degrees
I'll roll with G's,
And when I'm 23.
I'll be the rotten muthafucka' dad would want me to be.
So please mom I plead
Please hear my plea!
Stop!!!

That's just make-believe.
And my reality won't afford me a dream,
For Tyrone Doe...

Things are exactly how they seem.


Spring '05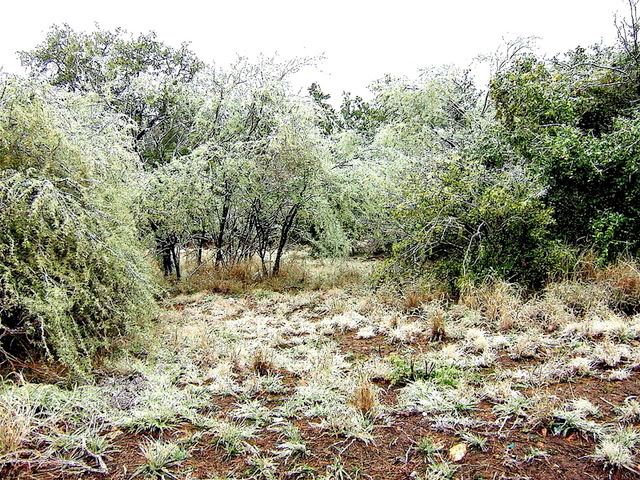 I did this little doodle a week or so ago on a particularly cool evening.



chill night

chill night
wind
blows
icy slivers
nose
r
u
n
s
ears burn
chill
night
w i n d b l o w s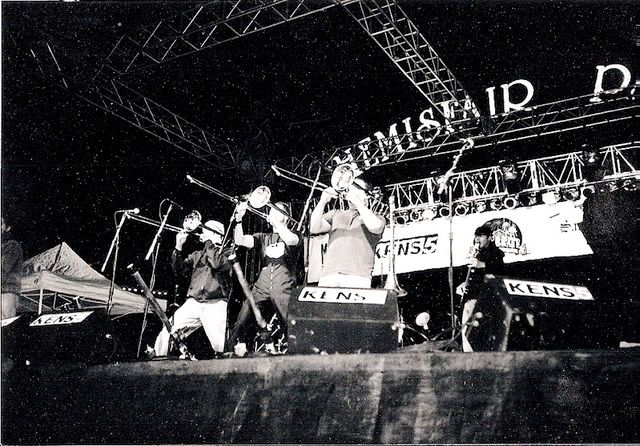 From the anthology American Negro Poetry, complied by Arna Bontemps and originally published in 1963, revised for a second printing in 1974 by Hill and Wang, I have a piece by poet Bob Kaufman.

Kaufman was born in 1925 and died in 1986. He was an American Beat poet and surrealist inspired by jazz music. In France, where his poetry had a large following, he was known as the "American Rimbaud."



Battle Report

One thousand saxophones infiltrate the city,
Each with a man inside,
Hidden in ordinary cases,
Labeled FRAGILE.

A fleet of trumpets drops their hooks,
Inside at the outside.

Ten waves of trombones approach the city
Under blue cover
Of late autunm's neoclassical clouds.


Five hundred bassmen, all string feet tall,
Beating it back to the bass.

One hundred drummers, each a stick in each hand,
The delicate rumble of pianos, moving in.

The secret agent, an innocent bystander,
Drops a note in the wail box.

Five generals, gathered in the gallery,
Blowing plans.

At last, the secret code is flashed;
Now is the time, now is the time.

Attack: The sound of jazz.

The city falls.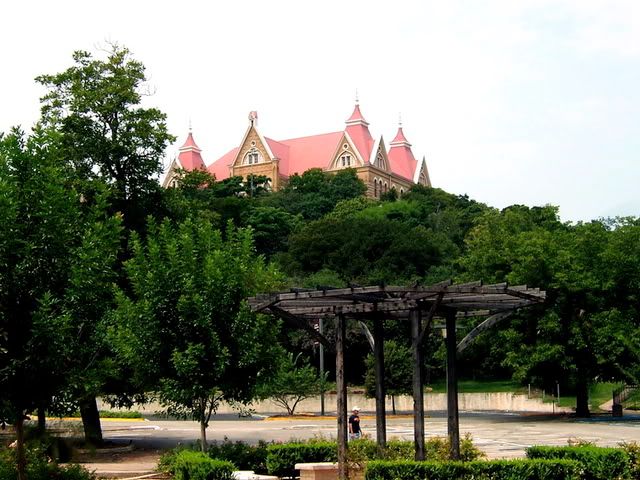 Alex Stolis is back this week. Over the past months, we've been reading different poems from his Tarot series. Although we've see only pieces of it, the series is complete now and being prepared for publication.

So this week, we turn to a new poem, this one a bit of a "fractured fairy tale." (Anybody besides me remember those little fractured fairy tale bits on the radio. Can't think of the guy's name who did them.)



snow white asks prince charming for a divorce

you ask me
to make
the sign
of the cross
tell me every
thing is black
and white

you recount tales
of pilgrimages
filled with martyrs
demons and redemption

you tell me
about your father
son and holy ghost
how they walk
in at last call
to rescue
the dead
and dying

once upon
a time
gone past
i needed
to believe
but now

there is much
for me to do
letters to be
rewritten
words to be
exed out
and crimes
to plan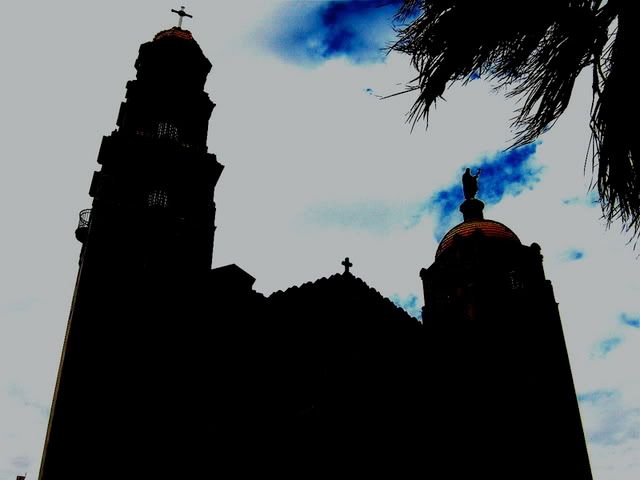 My next poem is by Harold Norse and it's from The Outlaw Bible of American Poetry.

Norse was in New York City in 1916 in New York City and has lived in the Mission District of San Francisco for the past 35 years. One of the expatriate artists of the Beat generation, he has been widely published and anthologized.

Norse became a part of W. H. Auden's "inner circle" at the age of 22, but soon found himself allied with William Carlos Williams, who rated Norse the "best poet of [his] generation." From 1954-59 he lived in Italy. He penned the experimental cut-up novel Beat Hotel in 1960 while living in Paris with William S. Burroughs, Allen Ginsberg and Gregory Corso. He returned to live in the U.S. in 1969.

Memoirs of a Bastard Angel traces Norse's life and literary career with just about every poet of note of the first two-thirds of the 20th century. With Carnivorous Saint: Gay Poems 1941-1976, he became a leading gay liberation poet. His collected poems, In the Hub of the Fiery Force appeared in 2003.



The Ex-Nun and the Gay Poet

They talked about meditation
and extra-sensory perception
as her eyes kept straying
to the black hair on his chest
where his shirt was open
and he talked of his new poems
as his eyes kept straying
to the slit in her crotch
where her slacks were tight.

The smoked Lebanese hash,
her first turn-on,
and she slumped a little
and said, "Nothing is happening,"
and he laughed, watching her
and she said, "I feel as our bodies
are moving towards each other
like 2 sticks in a bathtub
of their own volition,"
and he reached over
cradling her neck in his arm
and said, "They are,"
and didn't wait
to remove his pants.

That night they drifted
in a twilight zone
with Adam and Eve
fish and amoeba
sperm and egg.

She spoke of the convent in Boston
where the nuns were in love
with the body of Christ
spreadeagled on the crucifix
and very naked.
The nuns did strange things
as they passed each other
silently in the hall
like flicking the habit
against each other's breasts
which made them horny
and quite crazy.
So she quit.

She dropped the habit
and went in search of a real man.
She worked at the US Army Base
in Libya, but had troubled dreams
of the Boston Strangler
and woke up screaming
because she dreamed of a man
under the bed.

On night he was in the bed
but it wasn't the Strangler,
it was a G.I. Then a cameldriver.
Then a string of cameldrivers.
Then a camel. Or was it a dream?

She felt the need of something
"more spiritual"
and having read Lawrence Durrell
she fled to Athens to find herself
but the Greeks had nothing
to say except "I love you,
50 drachmas please!"

So she drowned her dreams
in bottles of ouzo
with male hustlers in tourist tavernas
where they got money from other men
for services rendered
and gave it to her
for services rendered.
It wasn't very spiritual,
and she was losing her mind
trying to find a way
of giving and receiving
that wasn't physical.

It looked like curtains
for the ex-nun from Boston.
And then it happened.
"I met you," she said,
"I hit the jackpot."
She found her bliss
with a Gay American poet
from Brooklyn

Porto Santo Stefano, Summer, 1970









Here's a little more on the whole identity question. I wrote this one earlier this week.



identity issues

now let me see
if i have this right

everyone from any part
of the "new world"
settled by
Spain
are Hispanic-Americans

unless they are someone
bought to the "new world"
from Africa
as either freemen or slaves
which makes
them
African-Americans

and if from any place
in Asia
they are Asian-Americans

or if they're someone
from Arabia
they're Arabic-Americans

which leaves out anyone
from Iran who,
not being Arab, might
be called Persian-Americans

and then, of course,
from the Indian subcontinent
we would have
Indian-Americans,
not to be confused
with Native American-Americans

all of which makes it seem
I should be expressing solidarity
right now with all my
European-American
brothers
and sisters
in Canada and the United States

except
at this point I'm
five generations from
any kind of European
connection
so I guess,
having a claim
on no other identity,
you could just call me
a Texas-Hill-Country-
Beatnik-Redneck-Hippie-
Peckerwood-Well-Passed-Middle-
Age-Keeping-On-Keeping-On-
American

yeah,
that'll do
till something better
comes along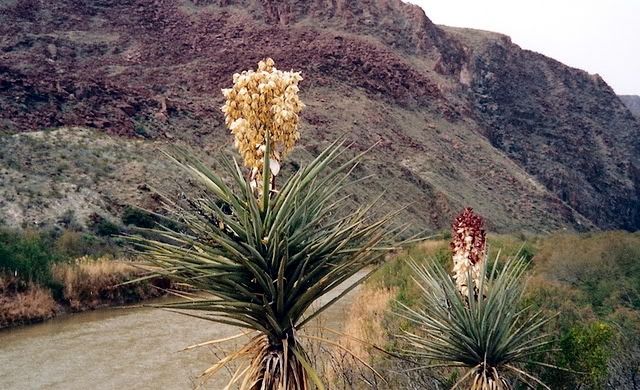 This poem is by Carol Ann Duffy from her book, The World's Wife. It's been a while since I've used one of Duffy's poems, so, as a reminder, Duffy writes the poems in the character of wives of famous and infamous men. So, for example, I've used here Mrs. Aesop, Mrs. Darwin, Mrs. Lazarus, Mrs. Icarus, Frau Freu" and others. This poem is from a series in the book titled "The Devil's Wife."

As to the poet, Duffy was born in Scotland in 1955. She grew up in England and attended the University of Liverpool, where she received an honors degree in philosophy in 1977. She continues to write and teach in England.



The Devil's Wife

2. Medusa

I flew in my chains over the wood where we'd buried
the door. I know it was me who was there.
I know I carried the spade. I know I was covered in mud.
But I cannot remember how or when or precisely where.

Nobody liked my hair. Nobody liked how I spoke.
He held my heart in his fist and he squeezed it dry.
I gave the cameras my Medusa stare.
I heard the judge summing up. I didn't care.

I was left to rot. I was locked up, double-locked.
I know they chucked the key. It was not to me.
I wrote him every day in our private code.
I through in twelve, fifteen, we'd be out on the open road.

But life, they said, means life. Dying inside.
The Devil was evil, mad, but I was the Devil's wife
which made me worse. I howled in my cell.
If the Devil was gone then how could this be hell?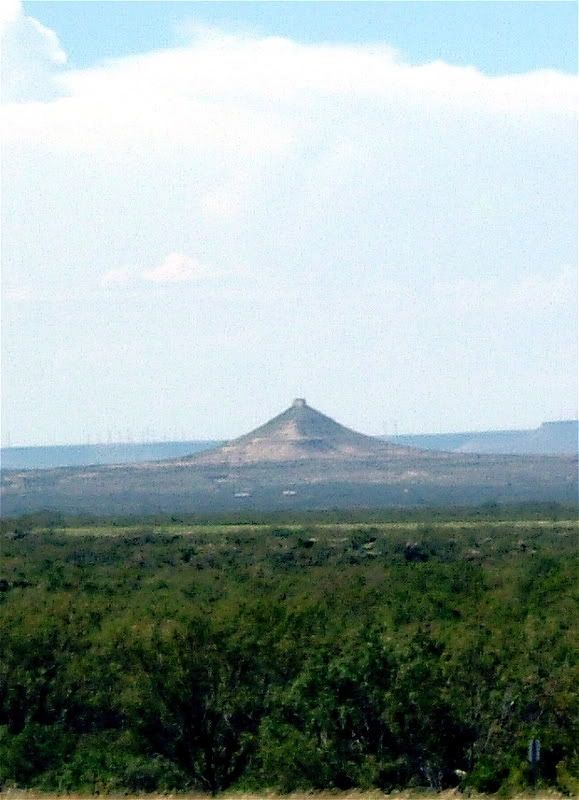 Next, I have a couple of cinquains from Beau Blue.

For those who might not be familiar with the form, a "cinquain" is a French poetry form having five lines. The first line as two syllables, the second four, the third six, the fourth eight and the fifth or last line goes back to two.

I remind you of Beau's terrific website which you can access by clicking on the link on the right.



Tits
______________

scrumptious
bumptious bimbo
with a tight slight silk skirt,
little else on but slinky,
it's Kate!


And Ass
______________

caring
for Uncle Huck
was a task out of hell
he was such a rumphy grumpy
ol' coot!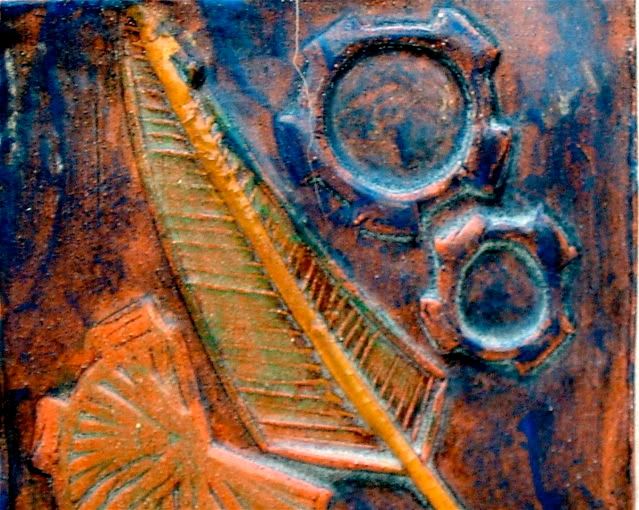 Now I have two short poems from Carl Sandburg, a poet less honored today than he should be.





A Coin

Your western heads here cast on money,
You are the two that fade away together,
Partners in the mist.

Lunging buffalo shoulder,
Lean Indian face,
We who come after where you are gone
Salute your forms on the new nickel.

You are
To us:
The Past.

Runners
On the prairie:
Good-bye.




Dynamiter

I sat with a dynamiter at supper in a German saloon
eating steak and onions.
And he laughed and told stories of his wife and children
and of the cause of labor and the working class.
It was laughter of an unshakable man knowing life to be
a rich and red-blooded thing.
Yes, his laugh rang like the call of gray birds filled with
a glory of joy ramming their winged flight through a
rainstorm.
His name was in many newspapers as an enemy of the
nation and few keepers of churches or schools would
open their doors to him.
Over the steak and onions not a word was said of his deep
days and nights as a dynamiter.
Only I always remember him as a lover of life, a lover of
children, a lover of all free, reckless laughter every-
where - lover of red hearts and red blood the world
over.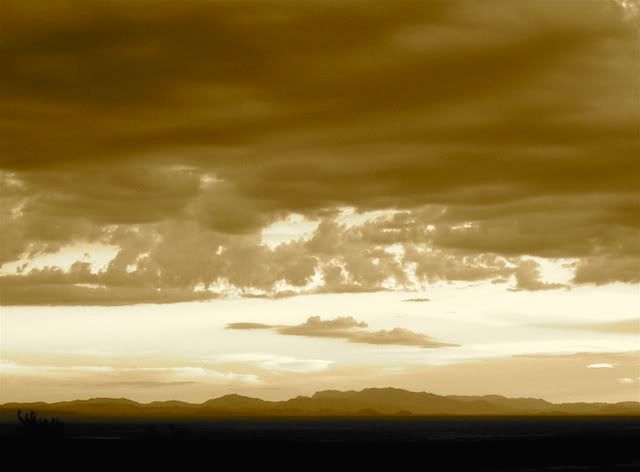 I wrote this poem several years ago, right after the Mars Rovers landed and began their trucking across the red deserts of Mars. I really don't understand why more people don't get as excited about this space stuff as I do.





red planet rebirth

oxidized remains of cathedrals and commerce
brought to dust by the savage rub of time

red dust so fine it spreads like a cloud
across the plains and hills all around

virgin bride again

ready for life again after millennia
alone in the cold, black crypt of space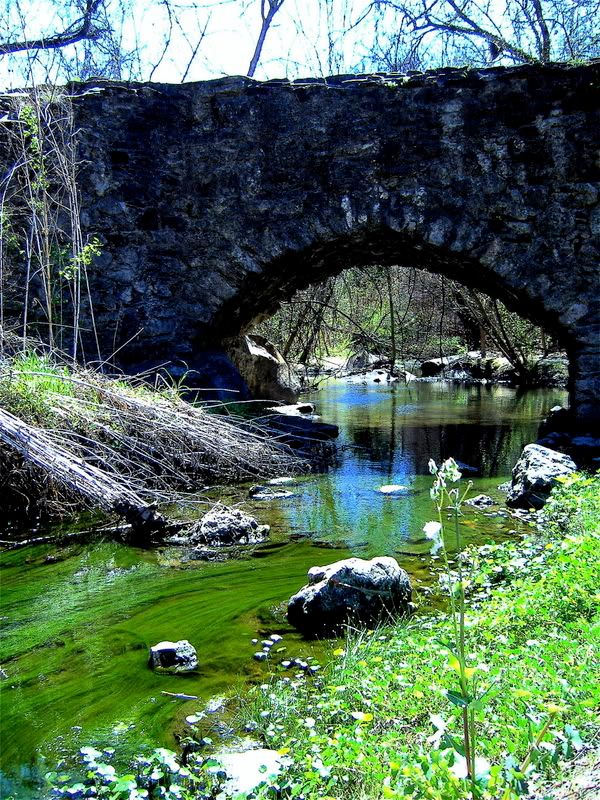 I've used poems by Ramon Lopez Velarde from the book Song of the Heart - Selected Poems several times. Velarde, born in 1888 and died in 1921, was Mexico's most popular poet from many years and was known as "Poet of the Provinces" for his love of the slow changing rural areas of his country. This poem is an example of that.

The poems were translated by Margaret Sayers Peden



Hometown

Ingenuous provincial girls, when I find
my hope has been erased, I'll come back home
to streets where you stroll twittering like birds
and slip a brotherly arm around your waist.

At the hour of the Angelus, you promenade,
white shawls knotted tight across your breasts,
our faces - ah, those picture-perfect faces -
caressed by the valley's finest evening light.

Bosoms pressed against work wood balconies,
you chatter in the warm spring evening air
- Virginia will wed; Rose's suitor is here -

and when poets hear the saneness of your words
they are forever cured of city woes....
and in the village, life contentedly flows on.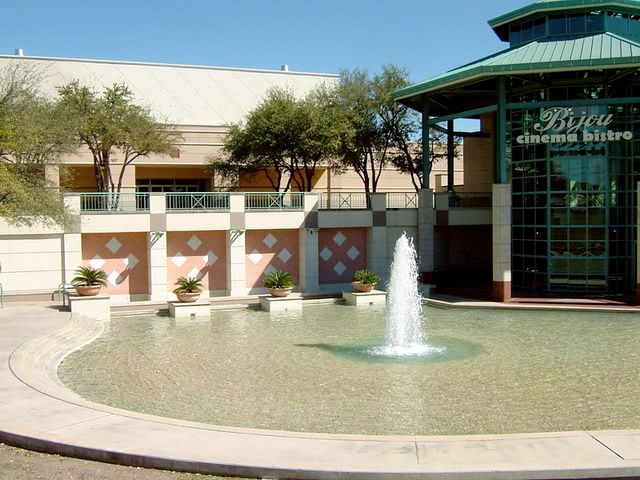 Dan Cuddy has been with us here a number of times. Here he is again, with a new poem.



Mauled

Night cracks open
In shopping center lights
Cars circle hit parade tunes
Plopping out mattresses of memory
Blue sirens wail off in the distance
The day can never find itself
A child inside the food court
In the always lit halls
Of no comment but "more"
The lone guard walks past the cages
Where stores growl merchandise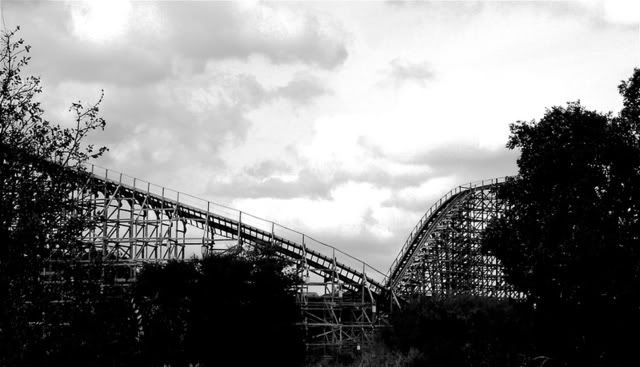 My next poem is from Garrison Keillor's collection, Good Poems for Hard Times. The poem is by the English poet William Blake who was born in London in 1757 and who died in 1827, poor and unknown, and buried in an unmarked grave.



Proverbs of Hell

In seed time learn, in harvest teach, in winter enjoy.
Drive your cart and your plough over the bones of the dead.
The road of excess leads to the palace of wisdom.
A fool sees not the same tree that a wise man sees.
He whose face gives no light shall never become a star.
Eternity is in love with the productions of time.
The busy bee has no time for sorrow.
The hours of folly are measured by the clock,
but of wisdom no clock can measure.
All wholesome food is caught without a net or a trap.
The fox condemns the trap, not himself.
Joys impregnate. Sorrows bring forth.
What is now proved was once only imagined.
The rat, the mouse, the fox the rabbit, watch the roots. The lion,
the tiger, the horse, the elephant, watch the fruits.
The cistern contains, the fountain overflows.
One thought fills immensity.
Think in the morning; act in the noon; eat in the evening;
sleep in the night.
You never know what is enough unless you know
what is more than enough.
Listen to the fool's reproach! It is a kingly title!
The eyes of fire, the nostrils of air, the mouth of water,
the beard of earth.
The thankful receiver bears a plentiful harvest.
If others had not been foolish, we should be so.
The soul of sweet delight can never be defiled.
When thou seest an eagle, thou seest a portion of genius,
lift up thy head!
Exuberance is beauty.
If the lion was advised by the fox, he would be cunning.
Improvement makes straight roads, but the crooked roads
without improvement are roads of genius.
Enough! Or too much!
The ancient poets animated all sensible objects with gods or
geniuses, calling them by the names, and adorning them with
the properties of woods, rivers, mountains, lades, cities, nations,
and whatever their enlarged and numerous senses could per-
ceive.
And particularly they studied the genius of each city and country,
placing it under mental deity.
Till a system was formed, which some took advantage of and
enslaved the vulgar by attempting to realize or abstract the
mental deities from their objects. Thus began priesthood:
choosing forms of worship from poetic tales.
And at length they pronounced that the gods had ordered such
things.
Thus men forgot that all deities reside in the human beast.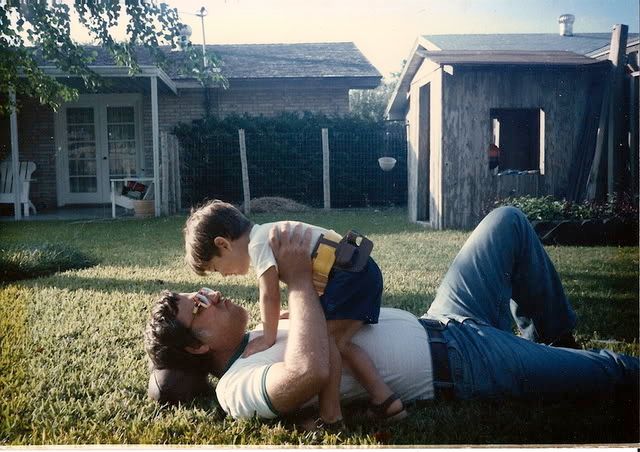 Photo by Dora Ramirez-Itz





I've been in a bit of a melancholy mood for the past while or two, resulting in some very bad poetry. This one is better than most.



too much thinking of the future

i wish
i had paid more attention
to those days i think of now
with such sweet affection

too much thinking
of the future
then,
leaving me in these later years
with only a half-
remembered
past

it's why old photos
leave me deep in blank despair

i swear to god
if i could do it again
i'd need no photos
to remind me
now
of those
my better days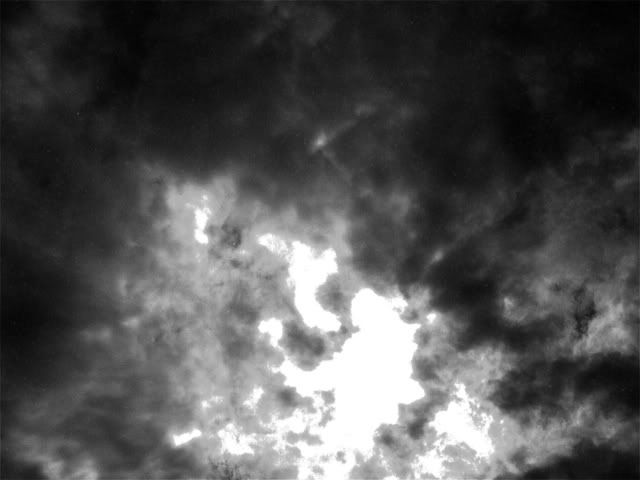 I have a poem now from Selected Poems of Anna Akhmatova translated by <Judith Hemschemeyer.

Anna Akhmatova was born in 1889 and achieved her first fame as part of pre-Revolutionary Russian literary society. Though briefly rehabilitated for her patriotism during World War II, she lived with repression both before the war and after, until the last years of her life when her literary achievement and international recognition allowed her a short time out of the shadows of official disapproval.
I think the story of Lot's wife, turned to a pillar of salt as the result of the most human of emotions, curiosity and love of hearth and home, is key to understanding the kind of god you're dealing with there in the Old Testament of the Christian bible. Not a nice fellow at all.

Given her own experience with despots, I suspect Akhmatova might have a special understanding of the fate of Lot's wife, the woman who is never even given a name of her own.



Lot's Wife

Lot's wife looked back from behind
him and became a pillar of salt.
Book of Genesis

And the righteous man followed the envoy of God,
Huge and bright, over the black mountain.
But anguish spoke loudly to his wife;
It is not too late, you can still gaze

At the red towers of your native Sodom,
At the square where you sang, at the courtyard where you spun,
At the empty windows of the tall house
Where you bore children to your beloved husband.

She glanced, and, paralyzed by deadly pain,
Her eyes no longer saw anything;
And her body became transparent salt
And her quick feet were rooted to the spot.

Who will weep for this woman?
Isn't her death the least significant?
But my heart will never forget the one
Who gave her life for a single glance.

February 24, 1924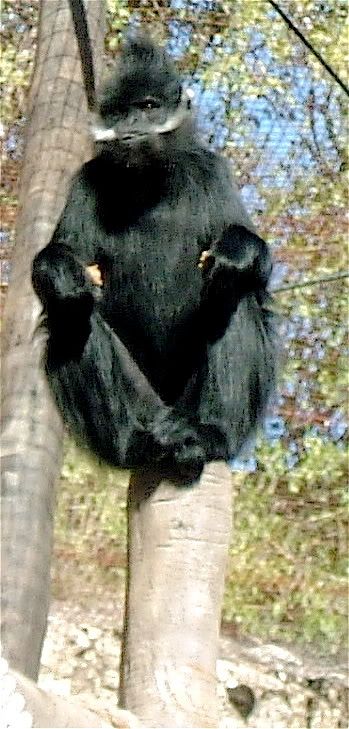 Here's a funny little piece from Mick Moss who is returning to us after a considerable absence.

Mick had this to say for himself:

"Mick Moss is a 54 year old poet of considerable renown. (it says here).
He lives in Liverpool England. Which is European Capitol of Culture for 2008 (it says here).

That's enough biog I think. (he says)."

So, with great pleasure I present this poet of considerable renown, with as good an explanation as I've ever heard of a particular turn of phrase.



Apeshit

as in "he went apeshit"
where does that come from?

I imagine a bunch of African porters
escorting Livingstone
through the jungle

he treads in some apeshit
and gets angry
the porters smile at each other
"foolish whiteman"

it probably has nothing to do with that
at all
but the image stays with me

I rarely "go apeshit."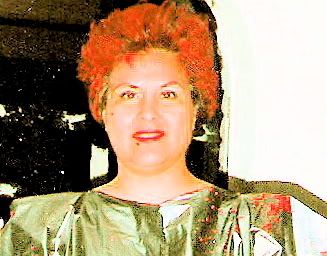 Now, from one of my favorite poets, Charles Harper Webb, something from his 1997 Morse Poetry Prize winning book Reading the Water.

Webb was educated at Rice University, the University of Washington and the University of Southern California. He worked for fifteen years as a professional rock singer and guitarist. At the time the book was published by Northeastern University Press in 1997, he was a licensed psychotherapist and professor of English at California State University, Long Beach.



Twenty Years Late to See
The Rocky Horror Picture Show

Brad and Janet, the square couple, are a hoot -
and the line "Didn't we pass a castle down the road?"
and Riff-Raff the hunchback, and his sister Magenta,
and of course the mad scientist Dr. Frank N. Furter:
a monument to camp, strutting and mincing the black corset
and fishnets, thick crimson lipstick, pearl necklace, purple
goggles of eye shadow and a tattoo of a heart skewered by a knife
as he sings "I'm Just a Sweet Transvestite from Transsexual
&nbsp Transylvania."

But what made the movie such a hit, and dates it so completely
as the 21st century closes in, is its atmosphere of pure
&nbsp permission -
"If it feels good, do it," from the days of Androgynous Rock:
Elton John in rhinestones and windshield-wiper specs,
David Bowie with his orange hair and Spiders from Mars,
Freddie Mercury and Queen, and my band, The Restauranteurs.
(We were thumbing through a dictionary, trying names
like Brunnhilde and Nepenthe, when someone read restaurateur
and we all roared.)

&nbsp &nbsp &nbsp &nbsp &nbsp The first time I wore lipstick
and green eye shadow, and stuffed a rolled-up washcloth
in my pants, I barely dared to step on stage. But people thought
we were rock stars, and pretty soon I thought so too, certain
we'd go platinum, reviling disco and Saturday Night Fever,
hot-tubbing with a blonde, brunette, and redhead all at once -
sweet, slutty innocents - years before Freddie got AIDS
and "We Are the Champions" became "The Show Must Go On."

That is why watching Rocky Horror in my living room
on my VCR (a thing unknown when the movie appeared),
I listen, rapt, as Karen explains how the audience threw rice
in the wedding scene, covered their heads with newspapers
in the rain scene, flicked on their cigarette lighters
when Brad said, "There's a light over at the Frankenstein place."
That is why I grab my turtle, Excremento, in one hand,
and Karen's hand in the other, and dance with them
around my living room, and why all night the record-
changer in my brain plays and replays the sad hit single,
old as humankind: "Let's Do the Time Warp Again."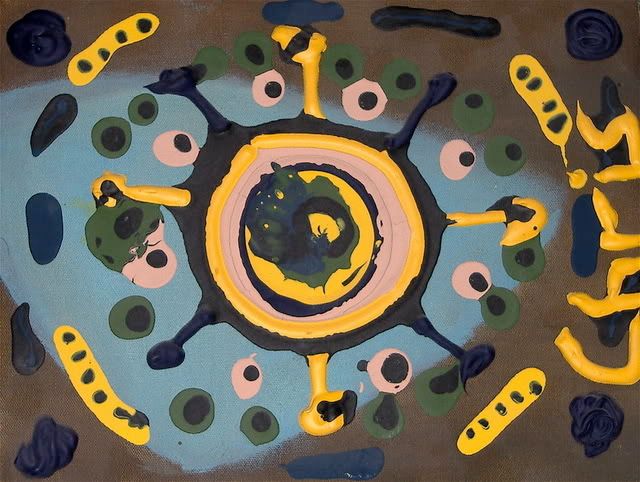 I wrote this piece during the early summer of 2000. I guess I can say I've made some progress toward what I wanted then, but simplicity is a very complicated thing and I haven't gotten there yet.



"Life Origins Get Murkier and Messier"
Headline: New York Times - 6/13/2000

Things keep getting
so damned complicated,
a frayed string of knots and tangles
at a time when, in my heart and mind,
I begin each morning
with a cry for simplicity,
clarity, surety,
simple lucidity.

I don't need any more intricate
swirls of color and abstract design
in my life right now.
I want some plain old
black and white,
straight lines,
clean choices,
clear horizons.

I keep trying to simplify life
and life keeps fighting back.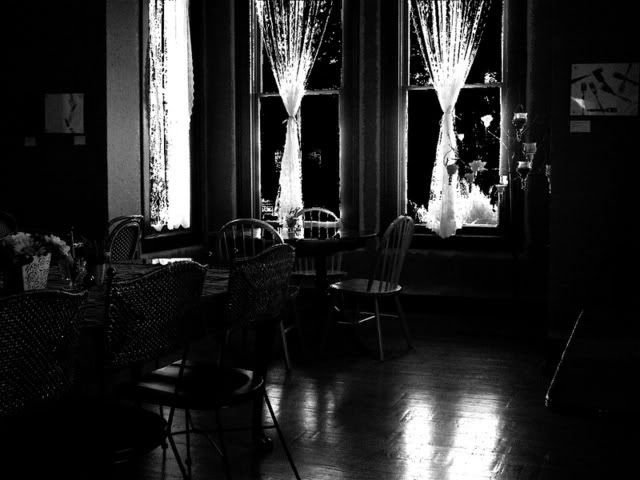 Next I have some short pieces from Portuguese poet Eugenio de Andrade, translated by Alexis Levitin. The pieces are from Andrade's book Forbidden Words published by New Directions PaperBook.

I may have used some of these pieces before, but, if I did, well, they're worth reading again. They're from a series titled Earth's Script written in 1974.



Kerkira

Like the smell of linen
that only shoulders gently touched possess
the earth is white


Rome

It was late on a summer afternoon that,
like Hadrian or Virgil or Marcus Aurelius,
I entered Rome along the Via Appia
and by Autinous and all the lover on earth
I swear I saw light turn to stone.


Lisbon

This fog upon the city, the river,
seagulls of another day, boats, people
in a rush or with all the time in the world,
this fog where the light of Lisbon begins,
rose and lemon upon the Tagus, the light of water,
I wish for nothing else as I climb from street to street.


Mediterranean

As in the Whitman poem, a little boy
came up to me and asked: What is the grass?
Between his look and mine the air arched.
In the shade of other afternoons I spoke to him
of bees and thistles close to the ground


House in the Rain

Rain, once again the rain upon the olive trees.
I do not know whey it has returned this afternoon
since my mother has already gone away,
no longer comes out on the balcony to watch it fall,
no longer lifts her eyes from sewing
to ask: Do you hear it?
I hear it, mother, once again the rain,
the rain upon your face.


Paestum, With New Moon

In the sky of Paestum
columns
rise to the
pitiless height
of the new moon and the soul.
To the hoarse, abandoned
music of the cicadas,
To the unexpected fragrance
of a rose..


Cacela

It's on the side of summer
where in the early morning
boats pass by, surrounded by whitewashed walls.

It has the perfection of deserted dunes,
in murmur of pigeons,
the difficulty transparency of light
and all its rigor.


At the Airport in New York

A quick glance, an invitation
I did not accept, the promise of pleasure
now would fall to less exhausted eyes,,
but for a moment I had caught a glimpse
of a morning field of clover covered in dew.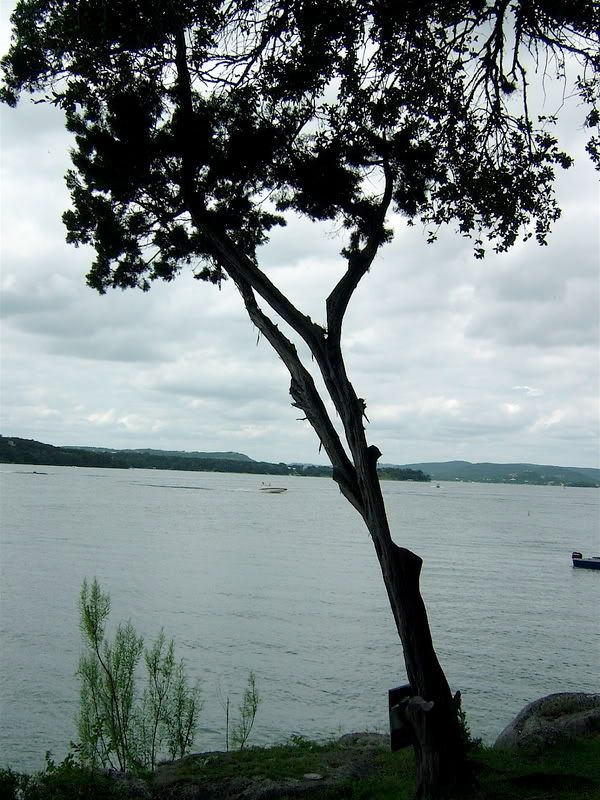 Next I have this very nice poem by poet Nancy Dinan. I guess I ought to save it until a more seasonally appropriate moment, but I like it too much to hold on to it.



The End of the Season

In St. Augustine grass
In sea water
In ceiling fans
And citronella candles

In brown sugar barbecue sauce
In canned beer from ice chests
In bruised heels
And sunburnt backs

In windows opened
In curtains floating
In bleachy chlorinated
Bathing suits

In lake water
Colder and darker
The deeper I go
On rocking chairs
And inner tubes
In the creaking, humming night circling our campfire

You are in these summer places
And now a frost has come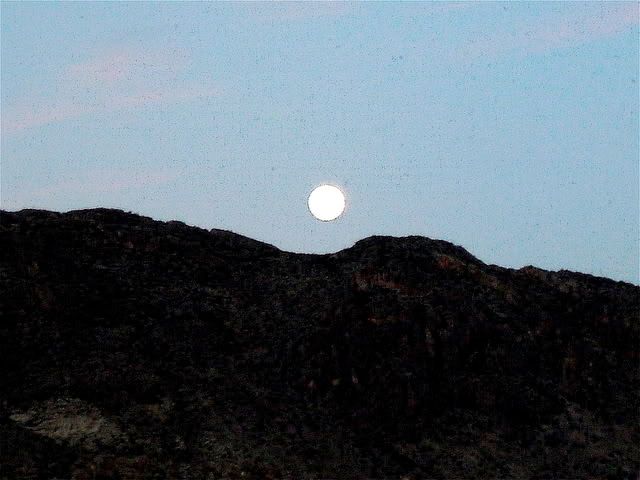 From that great 1,301 page hulk of a book, World Poetry, here's an 18th century anonymous Irish Gaelic piece, translated by the not so anonymous George Gordon, Lord Byron.



So, We'll Go No More A-Roving

So, we'll go no more a-roving
So late into the night,
Though the heart be still as loving,
And the moon be still as bright.

For the sword outwears its sheath,
And the soul wears out the breast,
And the heart must pause to breathe,
and love itself have rest.

Through the night was made for loving,
And the day returns too soon,
Yet, we'll go no more a-roving
By the light of the moon.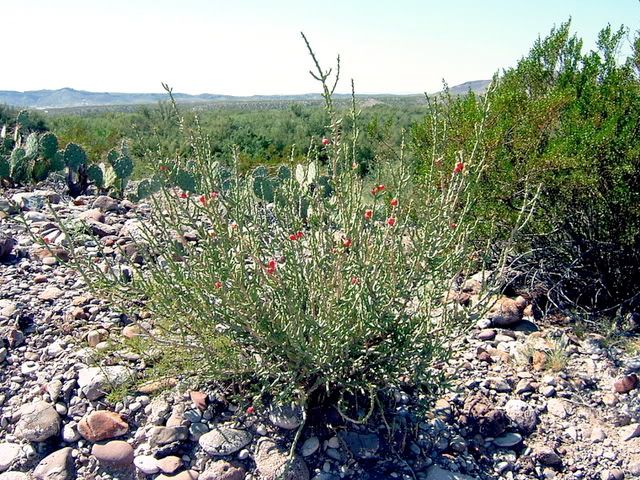 I wrote this a couple of days ago after reading in the newspaper that a sixty-something year old battlefield photo of Ernie Pyle's body had been discovered in someone's archive.

Pyle was the prototype war correspondence, advancing with the troops through some of the deadliest killing fields in World War II. His intimate reportage, more like letters to friends, was followed by the "folks at home" in more than 300 newspapers. Instead of the movements of armies or the activities of generals, Pyle generally wrote from the perspective of the common soldier, an approach that won him not only further popularity but also the Pulitzer Prize in 1944. His wartime writings are preserved in three books: Brave Men, Here is Your War, and Ernie Pyle in England.

In 1944, he wrote a column urging that soldiers in combat get "fight pay" just as airmen were paid "flight pay". Congress passed a law giving soldiers 50 percent extra pay for combat service. The legislation was called "the Ernie Pyle bill."

He was killed April 18, 1945 on Ie Shima, an island off Okinawa Honto, as the result of machine gun fire from an enemy machine gun nest. Until this recent finding, there were no known photos of his body. As a correspondent, Pyle insisted on trying to report war as it really was, not as some grand adventure but as a cauldron of fire and death. Those familiar with his work believe he would have wanted this picture published as his final piece of reporting on the price of war.



ernie pyle's last story

telling stories
in the midst of war
about war
about the warriors
who fought it

becoming
part of the story
on a small unpacific
island
when a japanese bullet
lay down the final
sentence
to his last byline

quietly lying
on a dirt path
near the top
of a small sand hill
hands
folded in front
as if asleep
but for the trickle
of blood
from the corner
of his mouth

-30-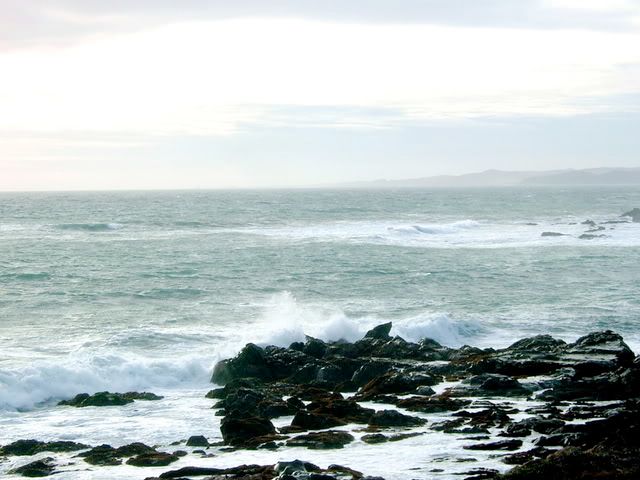 David Anthony is a British businessman, born in North Wales and living near London in Stoke Poges close to the church where Gray wrote his "Elegy", a source of much inspiration, he says.

David has published published two poetry collections: Words to Say in 2002 and Talking to Lord Newborough in 2004. A selection of his poems is available on his website, which you can reach by clicking on the link on the right.



Flotsam on a Winter Tide

Round again on the full tide, churning
close to the quiet foreshore, then
caught by the undertow and turning
round again -

slowing now: as far-travelled men,
turning back with regret or yearning,
drift for a while near a journey's end.

Knowing all and beyond all knowing,
Nature speaks in the tide's turn when
all that drifts is gathered going
round again.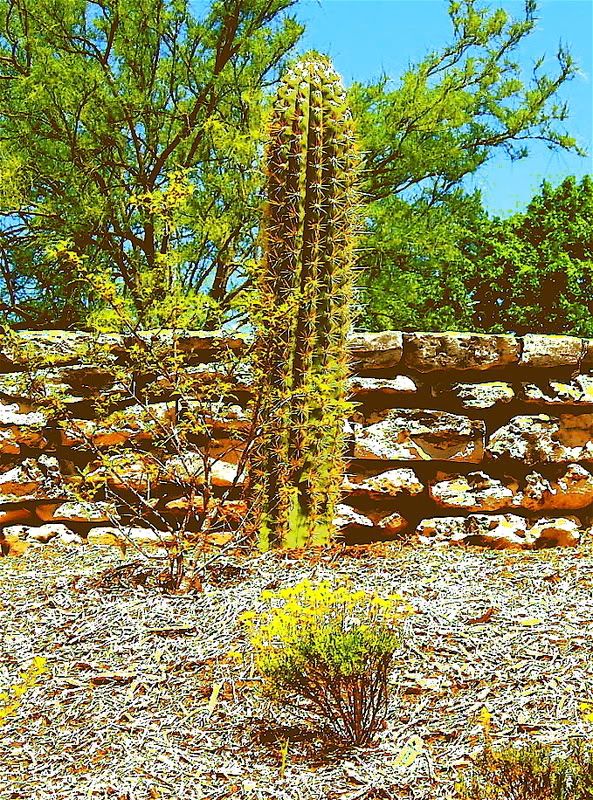 I've been writing such dreary, drudgy stuff lately that it's nice to go back to silly piece I wrote in 2002. It was published in The Green Tricycle in 2003. I also included it in my book, Seven Beats a Second.

I think when I wrote the piece I was flashing back to the novelty song "They're Coming To Take Me Away, Ha-Haaa!" by Napoleon XIV (real name: Jerry Samuels) in the mid-sixties.

For some fun follow this url to a version of the song with animation:



http://www.youtube.com/watch?v=2o7bMdAyPes



(You will have to copy the url and paste it to your browser since I don't have an automatic link.)

It's a pretty impressive first effort by a youtube subscriber. The video is credited to Final Fantasy VII: Advent Children and the audio to Dr. Demento



buggin' out

I can hear them
walking in my head
soft little footsteps

shushh
shushh

like they're wearing
little velvet slippers
on their little buggy
feet...

shushh....
shushhhhhhhh

I can hear them
sneaking
through my brain

shushh
shushh

on little buggy
tippietoes....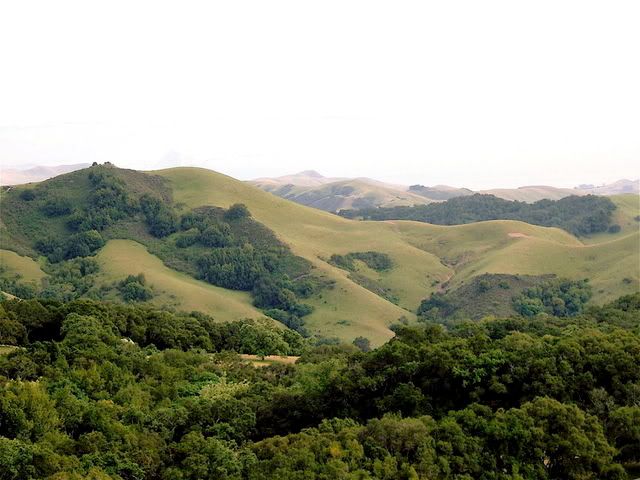 Well, that's it for this week. Time to head for the hills.

Here's a little something before we do that.

I didn't want to interfere with Alex Stolis' sleeping beauty poem, but the "fractured fairy tales" connection that jumped to my mind got me thinking. I had decided that they were done by Stan Freberg, but when I checked his entry on Wikipedia, I couldn't find any reference to it, so maybe not. What I did find was the stuff that follows, word for word from the great wiki. These were two Freberg bits I remember that had me rolling in the aisles, which was dangerous because they were on the radio and the only place I listened to the radio was in the car. Anyway, these are two from among his many funny bits.

"The lack of sponsorship was not the only issue. Freberg frequently complained of radio network interference. Another sketch from the CBS show, "Elderly Man River," anticipated the Political Correctness movement by decades. Daws Butler plays "Mr. Tweedly," a representative of a fictional citizens' radio review board, who constantly interrupts Freberg with a loud buzzer as Freberg attempts to sing "Old Man River." Tweedly objects first to the word "old," "which some of our more elderly citizens find distasteful." As a result, the song's lyrics are progressively and painfully distorted, as Freberg struggles to turn the classic song into a form which Tweedly will find acceptable "to the tiny tots" listening at home: "He don't, er, doesn't plant 'taters, er, potatoes....he doesn't pick cotton, er, cotting....and them-these-those that plants them are soon forgotting," a lyric of which Freberg is particularly proud. Even when the censor finds Freberg's machinations acceptable, the constant interruption ultimately brings the song to a grinding halt (just before Freberg would have had to edit the line "You gets a little drunk and you lands in jail"), furnishing the moral and the punch line of the sketch at once. The performance skewered political correctness about 30 years before the term even existed. But all of these factors forced the cancellation of the show after a run of only 15 episodes.

After the radio show, he created an album which was supposed to be similar to his radio show. This album is most famous for a bit in which, through the magic of sound effects, Freberg drained Lake Michigan and refilled it with hot chocolate, whipped cream, and a cherry, saying, "Let's see them do that on television!" That bit became a commercial for advertising on radio."

Anyway, so much for remembering Stan Freberg. I think I may have read of his death recently. Hope not. This planet can't afford to lose any of its funny people.

Until next week when we'll have more poems, poets, and miscellaneous palaver, remember, all of the work presented on this blog remains the property of its creators; the blog itself was produced by and is the property of me...allen itz