A Walk On The Mild Side
Friday, January 04, 2008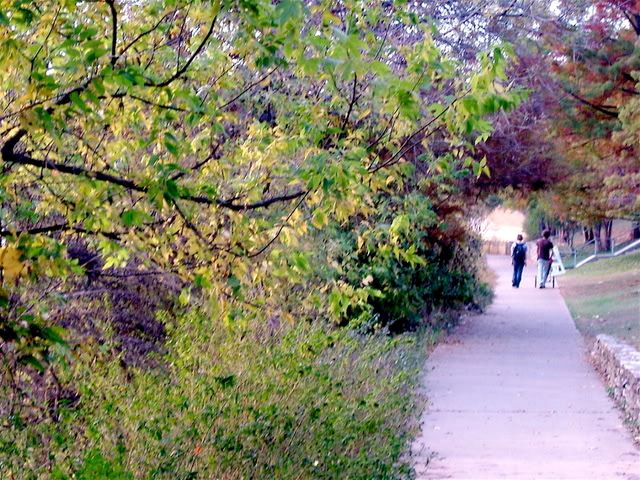 III.1.1




Here we are, near the end of the fourth day of the new year and the beginning of the third year for "Here and Now."

Hmmmm....not bad.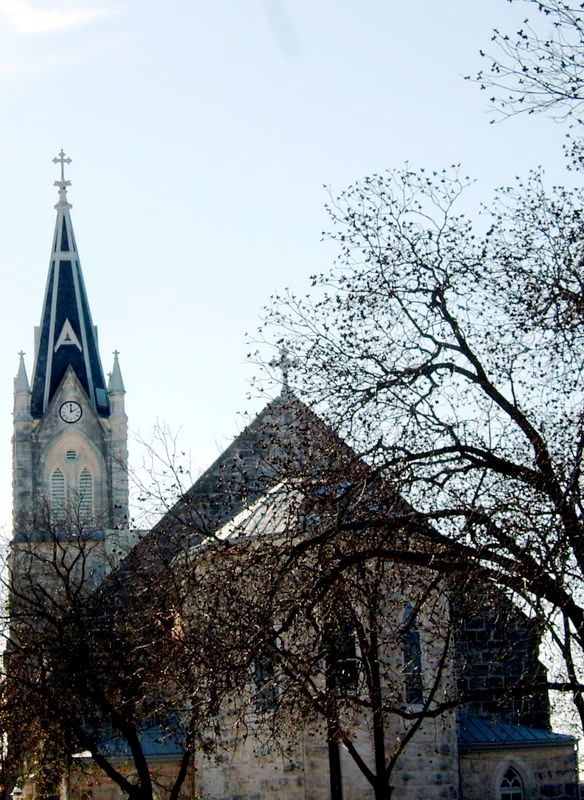 My first poem this first week in this new year is from is 5, a collection of poems by E.E. Cummings published by Liveright and reissued in paperback in 1996. This is the third poem in the third section of the book.



III

it is winter a moon in the afternoon
and warm air turning into January darkness up
through which sprouting gently,the cathedral
leans its dreamy spine against thick sunset

i perceive in front of out lady a ring of people
a brittle swoon of centrifugally expecting
faces clumsily which devours a man,three cats,
five white mice,and a baboon.

O a monkey with a sharp face waddling carefully
the length of this padded pole a monkey attached
by a chain securely to this always talking
individual,mysterious witty hatless.

Cats which move smoothly from neck to neck of bottles,cats
smoothly wallowing out and in between bottles,who step smoothly
and rapidly along this pole over five squirming
mice;or leap through hoops of fire,creating smoothness.

People stare,the drunker applaud
while twilight takes the sting out of the vermillion
jacket of nodding hairy Jacqueline who is given a mouse
to hold lovingly,

our lady what do you think of this? Do your proud fingers and
your arms tremble remembering something squirming fragile
and which had been presented unto you by a mystery?
...the cathedral recedes into weather without answering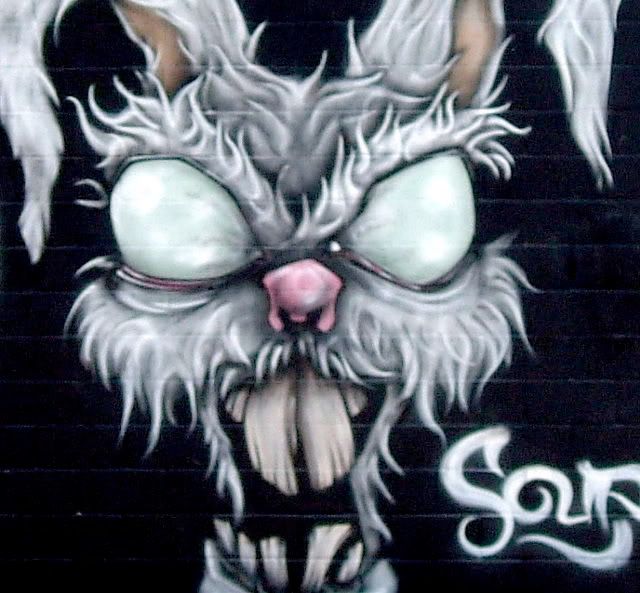 I wrote this poem last week, a little reminiscence from days gone by.

Readers, do not try this at home, or anywhere else.



eeeehawwww, we'd say real loud

there was this place
out on the county line
where I used
to go drinking

- this was way back
when i lived
in a dry county
which it wasn't called
on account of lack
of rainfall but
because
you couldn't buy
no liquor there
and you had to go
next door
to a wet county
if you wanted to buy
a beer or several
which i and many others
did
frequently
guaranteeing
about midnightish
you'd have squadrons
of dedicated drunks on the road
driving home from
the county line
unless
you was a deacon
at one of the many
baptist churches
that controlled issues
like wet
or dry
and you, for sure,
didn't want someone
seeing your car out in
one of the honky-tonk
parking lots
so you'd get a couple
of your other baptist
friends together
and maybe a methodist
or two
and go out to the
county line
and buy a case
or two or three
and drive around
drinking on back roads
until it was all drunk
up
which meant
even before midnightish
you'd have whole bunches
of drunks on the roads
except these was
baptist drunks
and they'd be feeling
guilty
even as they was
swigging it down
and telling dirty
sex
jokes,
and there was
an artistic side
to the whole thing
too
like when it rained
and the bar ditches
flooded
and all them beer
cans washed up
on the road
and you'd have you
an aluminum highway
that shinned real pretty
in the
moonlight -

but i was talking about
drinking out at the
beer joints
on the
county line and how much
fun
it was with the cowboy
music and Lone Star beer,
eeeehawwww,
we'd say
real
loud
when we was really
having fun,
but it wasn't near
as much fun
as driving home
with the door open,
my head
hanging out over the
pavement
watching out
for that white
line
that ran
down
the middle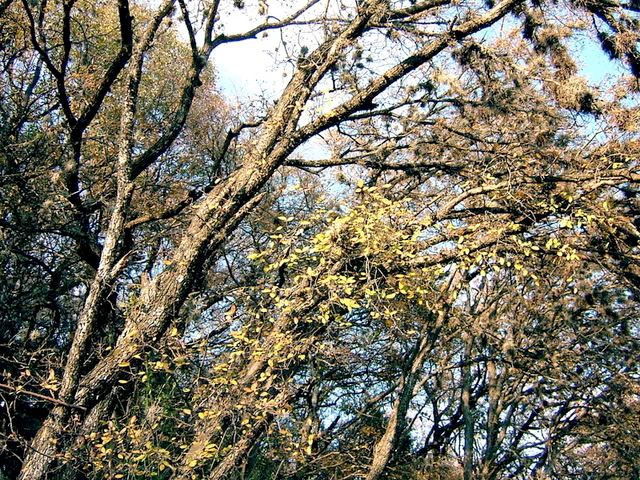 My next poem is by mail carrier/poet William D. Barney from his book A Cowtown Chronicle, published in 1999 by Browder Springs Press.

In all, Barney published nine books of poetry during his fifty plus years of writing. This is his most recent. I like the elegant simplicity of his writing, how he can turn a memorable phrase even in the middle of the most common theme.



The Clydesdales

What do we need of behemoths, mastodons,
dinosaurs,
to astonish the apertures of our reason,
seeing we have these sleek, gargantuan horses
swishing their silky feet, making musical clop
on our pavement? The great brown Clydesdales,
perfectly matched in team and in tandem,
faces ablaze and rattling their leather
armor,
advance through our streets on enormous
hooves;
nobler by far than a column of tanks,
they ponderously glide like a great steam
monster
easily clanking into a station.
They pass us by,
strutting like feathery-footed pigeons,
lifting each indefatigable bolt
and smashing it gently on asphalt horizons.
Down Houston they haughtily drag their wagons -
these who knew knighthood when Man was in
flower,
up Main and back to the granite-skinned
courthouse,
a foam, a fine lather ashine on their flanks.
Beautiful beasts, how did you ever find grace
to submit
in your terrible dominance, in your cyclotron
stride,
to the bit to the bridle, to harness and
swingletree
and the puny five-fingered hand, the cunning
reinmaster?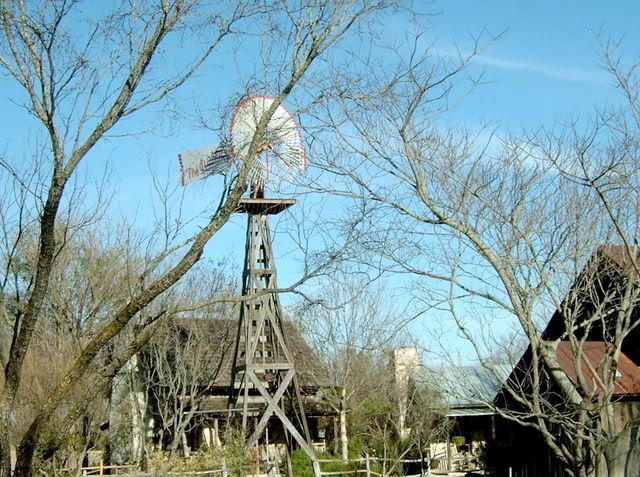 Justin Hyde is back with us this week.

Justin lives in Iowa where he works as a correctional officer. He's also a fine poet who's been here with us several times.



sixty-three years ago today

my father
was born
on a dirt floor
in hitt missouri,

son of
hired help
on a chicken farm.

joseph william hyde,
"buck" as he's known
to everyone
in the pool-hall.

joseph william hyde,
drinking crown royal
in a crumbling
home in iowa he
never wanted
with a burned out
pill freak
for a wife,

probably
on the couch
watching
black and white reruns
of cops
to mark the occasion.

i say probably
because i don't know,
part of me cares to
if you can follow that.

joseph william hyde,
fifty years
behind the world

five hundred miles away
from that dirt floor
in his hometown
which no longer
exists.

we've never
talked about it
never will,
but someday
i'll be out there,
waist deep in
prairie grass,

his ashes
in my fist.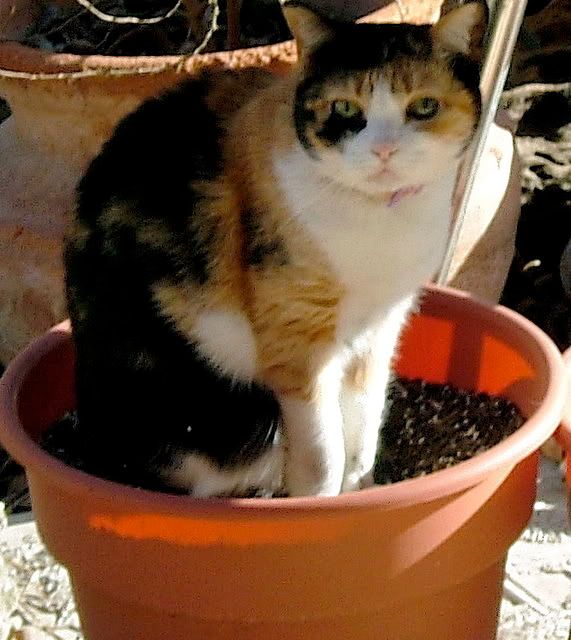 I have a couple of poems by William Carlos Williams now. Not as well known as the plum poem or the red wheelbarrow, but of the same quirky pleasures.

Would that we could always see with the indelible precision WCW shows us. I love these things.



Poem

As the cat
climbed over
the top of

the jamcloset
first the right
forefoot

carefully
then the hind
stepped down

into the pit of
the empty
flowerpot


The Sun Bathers

A tramp thawing out
on a doorstep against an east wall
Nov. 1, 1933:

a young man begrimed
and in an old
army coat
wiggling and scratching

while a fat negress
in a yellow-house window
nearby
leans out and yawns

into the fine weather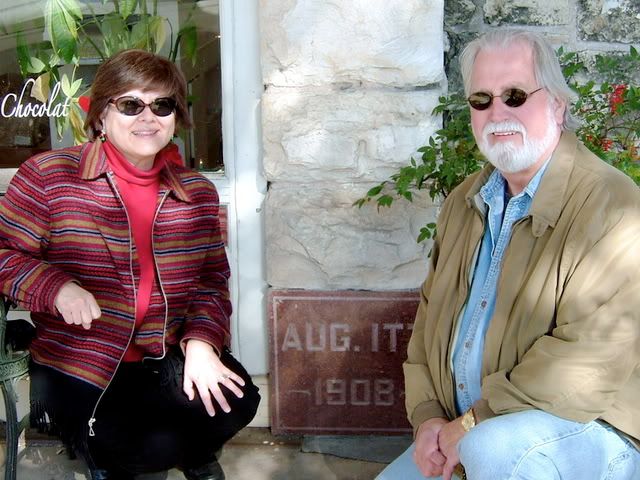 D had a couple of days off for Christmas, so we took a drive up into the hill country to take in the sights, take some pictures, have a good meal and come home. We brought some good dried beef home (which I'm chewing on right now) and a couple of containers of koch kasse (which I had eaten all up by the day after).

Here's the poem that I wrote from the visit for my poem-a-day forum.



into the hills

we took a drive up
into the hills
today,
to the place
where my roots lie
deep, to the little store
my grandfather built
one hundred years ago,
looking to the second floor,
to the window in back,
imagining the room
therein
where my father
as a baby
slept through nights
90 years
past,
to the street
in front,
built wide enough
for an 8 mule
wagon
to make a u-turn,
and to the crowded
sidewalk
where tourists
every day come to see
a facsimile of the little
town that used to be
for real, and back
to grandad's store,
a chocolatier now,
where I bought
a piece of fudge
to remember
him by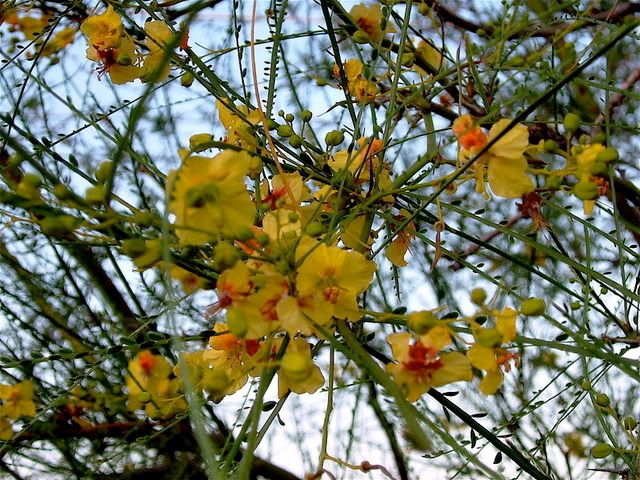 I bought an interesting book this afternoon. Titled The Steel Cricket - Versions 1958-1997, it is a book of translations by Stephen Berg published by Copper Canyon Press in 1997.

You will be seeing many pieces from this book in the weeks and months ahead, beginning this week with Berg's translations of some short songs from the Aztecs.



between cactus and acacia
both
other acacias other cactuses
now this giant earth is empty
dust
in our houses
to the sound of the flowers that listen
the sound of the songs that hear

**********

drink honey
your heart opens with each drop
it is a flower!

**********

many pictures my heart
many songs
I come to give pleasure I come
to relive what gives life
here over the strewn mat
red-throated flowers open

**********

a piece of jade
a flower shoots up
it is your song

**********

Oh nothing will cut down the flower of war
there it is on the edges of the river
here it is opening its petals
flower of the tiger flower of the shield
dust rises over the bells

**********

cheerfully sing cheerfully
Oh singer
love it here
now give joy to the giver of life

**********

where is there no death
will I go there
mother in the place of mystery
father in the place of mystery
my heart stops NOT DEATH NO!
I am terrified

**********

I have tasted the wine of mushrooms and my
heart screams
anguish I am lost
I hate death nothing is true
nothing is left

**********

in vain friends
cheerfully take your bells
throw flowers walk
here we lift new songs
here new flowers fill our hands
no bitterness no sadness
no one be sad! no one remember the earth!
flowers words
we touch each other
friends
we have to leave beautiful
SONGS!
we have to leave beautiful
FLOWERS!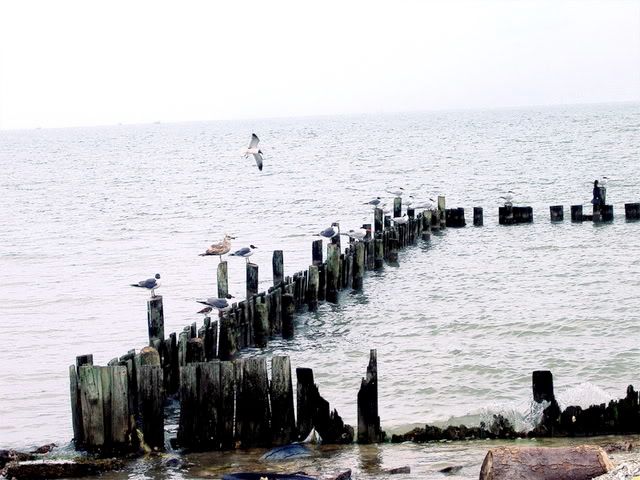 Here's another from our friend Alice Folkart as she settles into her new Hawaii home.



A New Friend

She walked me out to the end
of her rickety pier, over turbid green water.
Its pilings leaned at dangerous angles,
many planks had collapsed of their own weight
and lack of paint, maybe termites too,
leaving gaps suitable for ankle-breaking.

It's a private pier, leads out into the shallow bay
in front of her ramshackle, hillside house.
Two canvas chairs rot quietly at the end,
bespeaking a quiet conversation some summers ago.
A motor boat encrusted with slime
lies sullen at the end of an unraveling rope.

Look, she smiled, look at this beautiful place!
We can see the whole bay from here,
and the island right across there.

All I could do was wonder how
we could get the boat out of the water,
scrape and paint the bottom, polish the brass,
and what kind of wood is best to replace all the planks.
Of course, I'd use brass screws instead of nails,
they don't rust, but they cost the earth.
Would ten gallons of white paint be enough?

My hostess lives there, and sees only the beauty.
If I lived there, I would see only rot and work.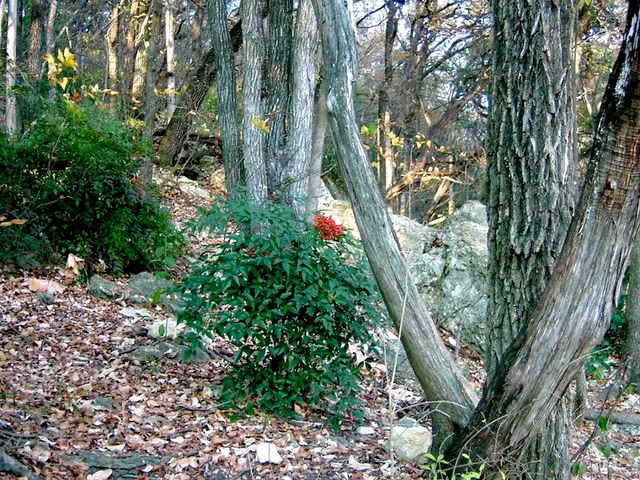 I picked up four books this afternoon, including this one, an anthology titled The Defiant Muse, Hebrew Feminist Poem From Antiquity to the Present, published by the Feminist Press at the City University of New York in 1999. It's a bilingual book, with Hebrew and English on facing pages.

There's a lot of good, interesting work in the book and I expect I'll be going to it frequently for "Here and Now." For this week, I start with a short poem by Rachel Morpurgo, born in Trieste in 1709 and died in 1871.

She was descended from a line of great Italian poets and scholars. Her early education was in Hebrew and studied very little outside the Hebrew tradition. Although here poems were well received, they were few and written far apart, occupied as she was with the duties of wife, mother and mistress of her house. Her poems were collected for the first time in 1890, nearly twenty years after her death. The book was reissued in Israel in 1953.

There is great bitterness in this poem at her prospects as a woman, even as her first poems were praised. The poem was translated by Peter Cole.



On Hearing She Had Been Praised In The Journals

My soul sighs, fate brings only trouble,
my spirit was lifted and I grew bold;
I heard a voice: "Your poem is gold.
Who like you has learned to sing, Rachel?"

My spirit in turn replies: I've lost my savor.
Exile after exile has soured my skin;
my taste has faded, my vineyard long gone thin.
For fear of shame, now, I sing no longer.

I've looked to the north, south, east, and west;
a woman's word in each is lighter than dust.
Years hence, will anyone ever really remember

her name in city or province, any more
than a dead dog. Ask: the people are sure:
a woman's wisdom is only in spinning wool.

Wife of Jacob Morpurgo, stillborn.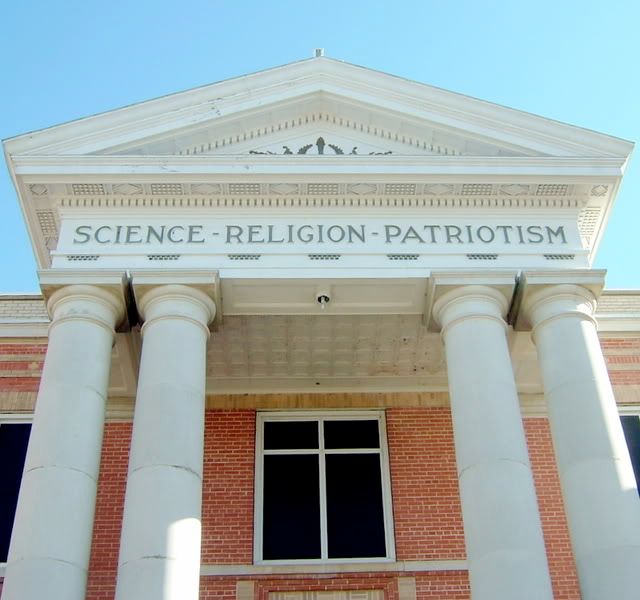 I took the picture above last week. It shows the front entrance to a Catholic school. The inscription over the entrance, Science Religion Patriotism, seemed to me a relic of a much simpler time. It's very hard for me to imagine any public figure now days putting those three words together over the entrance to a school. One of the words, two of the words, that's easy, but the three words together, because of the conflict we see now between the words, that's hard.

The willingness to accept, if not endorse, those words in combination, that's a legacy lost. Perhaps that's what led me to this poem.

In the poem I ask the same question as Rachel Morpurgo in the previous poem - what's to become of us in the end? What will be our legacy.

She expects to be forgotten; I expect the same, but in a more liberating sense.



legacy

in 120 years
or less
everyone on the planet
today
will be dead

i read that
this morning

that's you and me
gone
and everyone
you know
and everyone
I know
and the last surviving
World War I vet,
as well as the baby
due to be born
at 12:01 a.m.
of the new year
and all the celebrities
you read about in People
magazine and all the
politicians running for
president, losers
just like you and me
in the mortality race,
and everyone who
wronged you as well
as everyone who
took up your cause

all gone,
all of us, succumbing
to the death to which
we are born, all of us

what will be our legacy?

for me,
it's only dust I'll leave behind

dust that blows across
some plain
then into the sky
to become the grit
around which
a rain drop grows,
part of a spring shower
to feed the roots
of grass and trees
and summer blooms
that delight lovers
who have never heard
my name

then back
to dust
again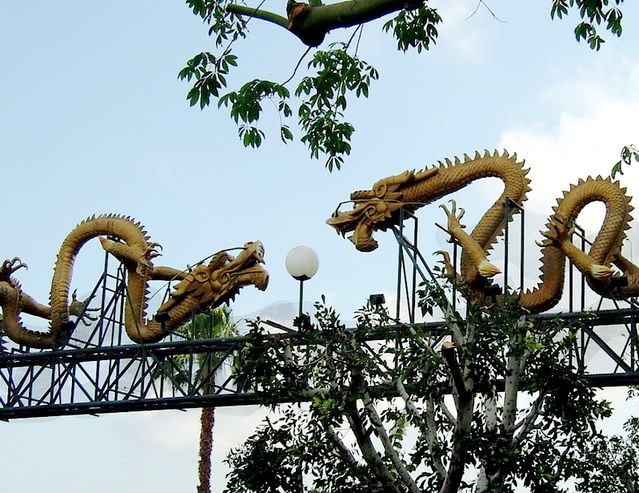 This is the third book I bought today, published by Pig Iron Press in 1980. The title is Orphan Trees and it says (all it says) is that it's a first collection of poems by two young Ohio poets.

The two young Ohio poets are George Peffer and Terry Murcko. I'm tempted to google them to see what's happened to them since 1980 but I'm not going to, at least not now. It may be that "Here and Now" readers are familiar with them. If so, use the comments section to fill us in.

In the meantime, better the mystery.



First, this piece by Murcko.


CAT-WISH and the BI-CAMERAL MIND

My cat stares hate at me through the window. I feed her but
I won't let her in to piss on my carpet. If this were a contest
of will she would stare me down. Hate makes her more intelli-
gent than me. Catfood and cold keep her strong. Perhaps she's
wising me to death behind the wheel (or some other boorish
end) knowing well that no-one ever dies in a car wreck - that
they die somehow beforehand by forgetting. The mind splits
back in two and a fresh animal goes along like other animals,
hearing the voice of gods in its right ear occasionally saying,
"It's winter. Put the snow-tires on." or "It's Christmas. Bake
some cookies." When the crash comes it's more like sweeping
debris than tragedy. That's whey we're never surprised - why it's
always someone gone from out thoughts who wanders away
drunk with forget, cut adrift like a sheep in space - by what we
clean up and put in the ground. This is why I shudder when I
catch myself staring into instead of at the TV or using a
shopping card down an aisle like an act of God or driving forty
absent miles locked into the radio like an extra transistor. This
is why I sit here typing - to spite my cat. Spinning too fast for
the gods to take half of my mind.


Next a piece by Peffer.


We Go To The Movies

We go to the movies - Chinatown
Our friends drive cars that swallow them up
They come out the gills
People wear stupid shoes
We eat popcorn talk
Like Jack Nicholson for two days.

We go to the movies
We forget who we are
Always someone else comes out
To the raging controversy
Of who we are

On a dark corner
I buy you a rose remembering
Who I am not
They wilt before you can press them
in that large book
You've not been reading for twenty years.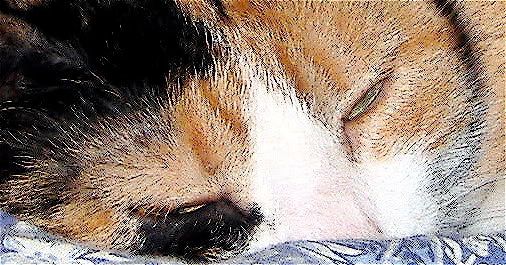 Here's an elegant little image from Beau Blue. I've mentioned Beau's website several times. If you haven't checked it out, you should. Just click on the link on the right side of the page.



the pedestal bed

she sleeps
her cats curled around her,
of all of the purrs
hers, the loudest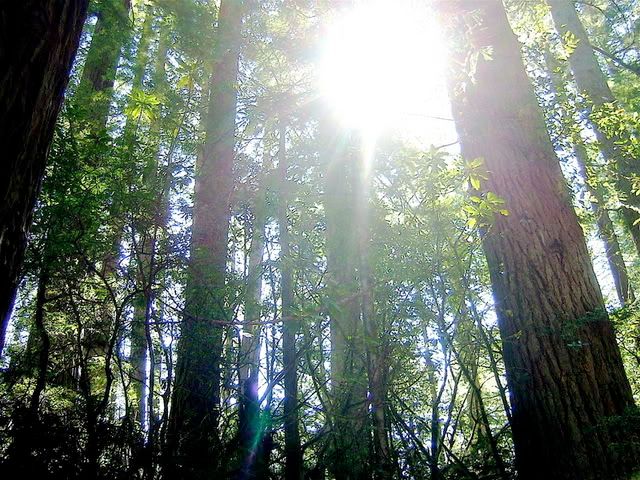 The last of the books I bought today is Poetry For The Earth, a collection of poems from around the world that celebrate nature, published by Ballantine Books in 1991.

I'm sure I'll be pulling lots of poems from this book in future issues. This week, my first selection from the book is a few lines by Walt Whitman.



from Song of Myself

I believe a leaf of grass is no less than the journey-work of
the stars,
And the prismire is equally perfect, and a grain of sand, and the
egg of the wren,
And the tree-toad is a chef-d'oeuvre for the highest,
And the running blackberry would adorn the parlors of
heaven,
And the narrowest hinge in my hand puts to scorn all
machinery,

And the cow crunching with depress'd head surpasses any
statue,
And a mouse is miracle enough to stagger sextillions of
infidels.

I find I incorporate gneiss, coal, long-threaded moss, fruits,
grains, esculent roots,
And am stucco'd with quadrupeds and birds all over,
And have distanced what is behind me for good reasons,
But call any thing back again when I desire it.

In vain the speeding or shyness,
In vain the platonic rocks send their old heat against my
approach,
In vain the mastodon retreats beneath its own powder'd
bones,
In vain objects stand leagues off and assume manifold shapes,
In vain the ocean setting in hollows and the great monsters
lying low,
In vain the buzzard houses herself with the sky,
In vain the snake slides through the creepers and logs,
In vain the elk takes to the inner passes of the woods,
In vain the razor-bill'd auk sails for north to Labrador,
I follow quickly, I ascend to the nest in the fissure of the
cliff.


(Four books, several hundred poems, for only a couple of pennies
over $10. It was a good day for visiting the secondhand book store.)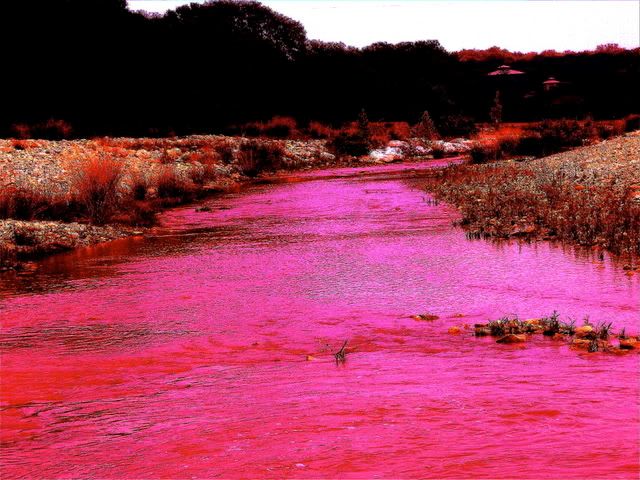 I have a real feeling, as I describe in this poem, of some great change coming at us from just the other side of the hill. I don't know what that means, but I think it's a sense shared by many.



change

there is a feeling
I have
that we
are on the edge
of something big -
not "end times,"
that's a silly sideshow
for hysterics and
others made mentally
defective by certain
life-denying religions -
but right on the edge
of something big
some great change
in our lives
and the things
we think we know
about our lives,
some great step
for humanity,
forward or back,
I don't know which,
to a world unrecognizable
to those of us alive
and accustomed
to our own simple times

I don't know
whether to fear
or rejoice in the
arrival of this
great new world,
or even if there will be
a place in it
for me
at all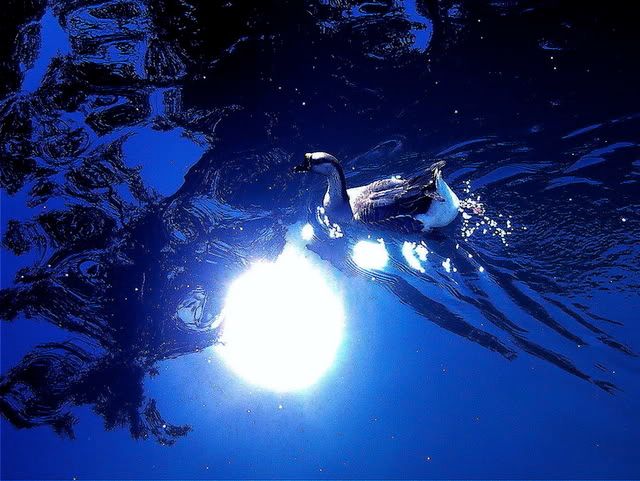 My poem from The Outlaw Bible of American Poetry for this week is by Bobby Miller.

Called by some "The Lenny Bruce of Beat Poetry," he is included in the book among the "slammers." He is a performance poet, actor and photographer. He is the author of three books, Benestrific Blonde, Mouth of Jane, Rigmarole and, most recently, A Photographic Dairy of Studio 54. He is included on the CD Home Alive, along with Pearl Jam, Nirvana and others.



My Life As I Remember It


At two years old I whistled at the mailman
and set a pattern for years to come.

At four I danced in the sunshine of our front yard,
an interpretative dance to the gods.
The neighbors swore I was retarded.

At six I told my classmates that
I was from another galaxy light years away.
Mrs. Jackson, our first grade teacher,
thought it necessary to alert my parents.

By ten Mr. Grady the art teacher was alarmed
by the colors I chose to paint with, red, black and purple.
In junior high I was considered weird and neat
at the same time because I dressed funny
and my parents had tattoos and Harleys.

My ninth grade report card was all D's and F's
except for art and music class.
All written reports from the faculty stated,
"talks too much and daydreams..."
Some things never change.

I watched the Beatles arrive in America,
and decided I wanted to go to England.
I saw hair grow over ears and down collars
and onto shoulders and backs all over the country.
I walked with the first protest march in Washington
and every other for ten years.
And we still have crooks running the country.

I sat in streets, cafes, corner bars and coffee houses
and listened to the beat of a new generation being born.
I went through puberty with Janis and Jimmy and took LSD
when it wasn't cut with speed or poison.
I smoked pot in fifth grade and laughed all day
at a fat substitute teacher named Mrs. Potty.
I dated black boys at fifteen in an all white Klan neighborhood.
I hitch-hiked to New York from Baltimore
with three queens in hot pants, clogs and long bleached shags
at sixteen and blew truckers all up and down the turnpike.
I've been addicted to MDA, tequila, LSD, PCP, speed, dope,
coke, pot, mescaline, Quaaludes, nicotine, sex
and the mysteries of the night all my life until I hit twenty-eight.
since then it's only night life and sex.

I've walked barefoot on twenty four hundred degree hot coals
and not been burnt.
Greta Garbo grabbed me from behind in traffic
and saved my life.

I've had green hair, blue hair, black hair, red hair,
no hair, long hair and all before 1973.
I'm happy to still have hair.
I've walked Sunset Blvd., Polk Street,Forty Second,
Hollywood and Vine, Christopher, Fire Island, Provincetown,
Key West, Bombay, Miami Beach, London, Paris, Rome, Milan,
Montreal,
and every gay ghetto street listed in the book
and I'm still looking for the perfect lover.

I've lived as a woman for a solid year and had tits. Thank you.
I've dated black men, white men, brown men, red men,
yellow men, and several delicious women.
I've been engaged, married, in love, separated, divorced
separated and broken hearted.
I've had syphilis, gonorrhea, crabs, scabies,
hemorrhoids, hepatitis, appendicitis, dermatitis
and the flu at least fifty times,
and I feel better now at forty-six than I did at twenty five.

I've spent the last eleven years meditating,
concentrating, contemplating, applicating, educating,
investigating and instigating a higher ideal.
I've been a born again Christian, a crystal-holding
new age visualizationist, a Buddhist, a Hindu,
a Christian scientist, a universalist, a bullshit artist,
a seeker of truth, a charlatan,a holy roller,
a shamanistic dancer, a guru, a disciple and an enigma to my friends.

I'm a triple Gemini natural blonde who loves God
and takes time out to smell the roses.
I've been around the block at least ten times
and I'm ready to go again until these feet
won't carry me anymore.
I have always believed in the power of love
and that the groove lies somewhere
between the heart and the genitals.
I have never been deliberately cruel and I've never hit anyone with my fist.
I hope I never have to.

I've been a whore, a saint, a sinner, a healer, a heathen,
an actor, a poet, a drag queen, a straight man,
a teenage zombie, a punk rocker, a greaser, a clone,
a faggot, a streetwalker, a skywriter, a vegetarian,
a teacher, a student, a wanderer, a caretaker,
a wild thing, a father, a son, a yogi, and a fierce hairdresser.

I've been lost, found confused, absolved, punished
and rewarded.

I've stared death in the face and wondered
why not me - yet.
I've talked and listened and heard and seen
and been shown the way.
I've played follow the leader, pin the tail on the donkey,
five card stud, and Russian roulette
with a silver handled 38.
I've lost eight thousand in cash gambling
and won five hundred on a bet in less than a minute.

I've seen the eye of God
and been touched by her hand.
I've seen miracles happen
and been disappointed dozens of times.
I've been almost everywhere, met almost everyone,
seen almost everything, done almost all of it,
and I'm still waiting to be discovered.
The night has a thousand eyes
and I'm a gypsy dancer
who's still hungry for more.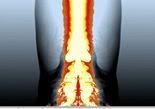 Image by Sandia National Laboratory





About a week ago, Bob Anderson, a friend from New Mexico, suggested I take a look at website reporting on work at the Sandia National Laboratories in Albuquerque. The laboratory has been researching the most recent significant meteor impact on earth. That meteor struck the earth near Tungusta, Siberia on June 30, 1908. Devastation from the impact was enormous, leveling, among other things, a forest for 200 square kilometers around the immediate impact point.

The most immediate finding of the laboratory's research is that the meteor that caused the destruction was almost certainly much smaller than had been previously thought. The implication of that finding is that as we search the skies, watching for meteors that might present a danger to earth, we need to scale down, significantly, the size of meteor we're watching for. The further implication is that there are many more smaller meteors than there are larger ones, meaning we are at considerably more risk of being hit by a meteor large enough to cause catastrophic damage than we had been thinking we were.

As a science fiction guy since I was a ten year old reading Jules Verne for the first time, this all fascinated me. But what really drew me were the computer illustrations the laboratory created to show various types of impact.

I doubt you can call these illustrations art, since there was no human creator seeking to make art, but they sure are pretty - and that's enough for this ol' boy.

If you want to take a look yourself, the release is titled Sandia supercomputers offer new explanation of Tungusta disaster. You can find it at this url. (You'll have to copy and paste to your browser.)

http://www.sandia.gov/news/resources/releases/2007/asteroid.html

Here are the images, beginning with the one above.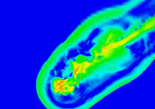 Image by Sandia National Laboratory

Image by Sandia National Laboratory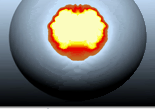 Image by Sandia National Laboratory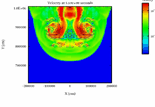 Image by Sandia National Laboratory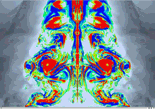 Image by Sandia National Laboratory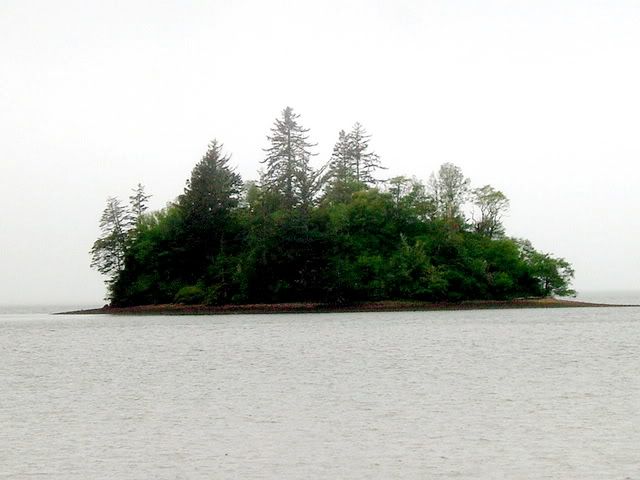 For my next poem I go to Earle Thompson in Harper's Anthology of 20th Century Native American Poetry.

Born in 1950, Thompson grew up on the Yakima Indian Reservation in Washington. His work has appeared in numerous journals and anthologies. He has published one chapbook, The Juniper Moon Pulls at My Bones and is said to be working on a second book of poems.



Song

Woman sits on her porch
knitting and begins singing
a Shakerhouse song;
Hoy-hoy-ee...
Hoy-ee-hoy...
Young Pah-temas rests
on the steps watching
a bough drifting inland
while the current tries taking
it to sea.
Cedar bough resists,
and in the boy's eyes
it becomes a dugout canoe - long,
with dark-haired men
naked to the waist paddling,
singing an old Lummi song.

Pah-temas and grandmother
watch seahawk diver from fine mist,
swoop upon a glint transformed
into fish
Sudden splashing breaks
stillness of morning.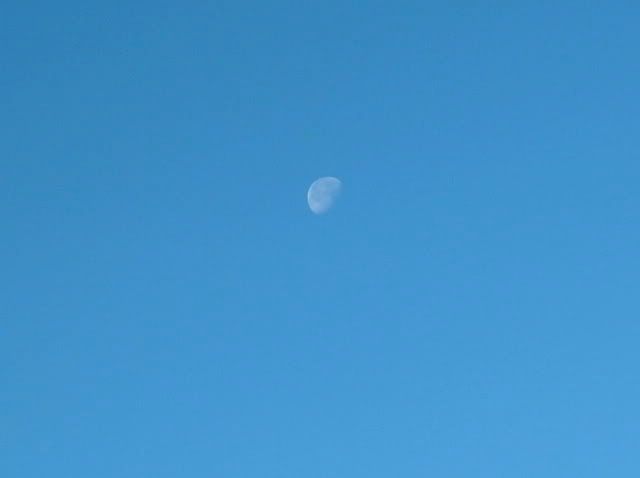 I was looking through one of those end-of-the-year lists of who died and saw Wally Schirra's name. He was one of my heroes and seeing his name on the list reminded me that I wrote this poem two years ago on his 81st birthday.

The poem appeared in The Green Tricycle, a now defunct quarterly publication I still miss, in June, 2004, shortly after I wrote it.



Wally Schirra is 81

I remember watching
Wally Schirra
report Neil Armstrong's
first step on the moon

Wally wept that night

maybe his tears were
for the chance he lost
to make his own mark
in the virgin lunar dust
or maybe for the earthrise
he would never see

or he may have wept
for lost mystery,
our bright goddess
of the night
worshiped
for a thousand generations,
no longer so remote

or maybe he wept for all of us,
making this first step together,
this first emergence from the womb
of precious mother earth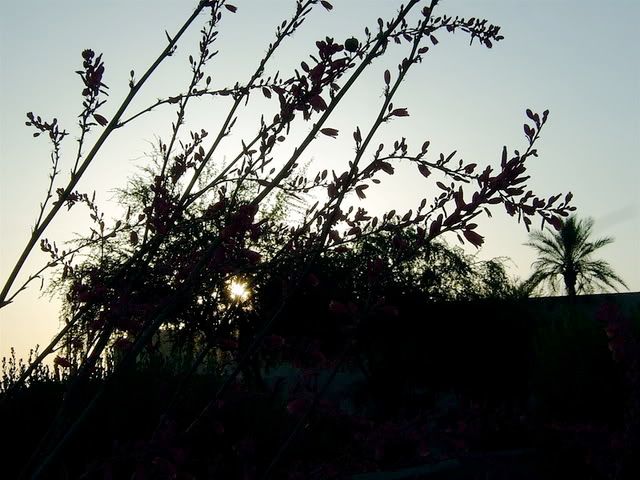 Guan Daosheng was the wife of painter, poet and official Zhao Mengfu who lived from 1242 to 1322. Her birth and death dates are unknown. They were married in 1289 and lived in the capital, Dadu (today's Beijing) and in Wuxing, where she was born and where her husband was later posted. Like her husband, she was a painter, calligrapher and poet. Her work was well received in her time by the emperor and by critics.

These poems by Guan Daosheng are taken from The Anchor Book Of Chinese Poetry and are translated by Tony Barnstone and Chou Ping



Fisherman's Song

Two Poems

1
I recall several plum trees by my distant Mountain Hall.
Despite the cold, jade flowers open on southern branches
the mountain moon shines
the morning wind blows
and I'm bitterly intent on returning to that clear fragrance again.

2
The great ranks are princes and dukes,
but floating reputation and wealth take away one's freedom.
How can that compare with
a flat boat
and chanting poems about moon and wind without return?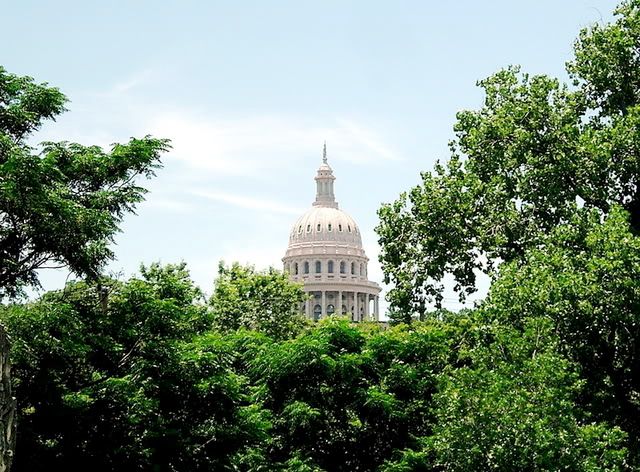 Our British friend Christopher George shows he has a pretty good eye for American politics.



Movers and Shakers

I watch an eagle tear
the flesh from a rabbit
on the White House lawn.

Am I dreaming it? I point
it out to the cab driver.
He says, "Uh-huh."

At Union Station,
hardhats raise
a big tent for

an interest group
shindig. Lobbyists
gladhand

lawmakers, and all get
crocked into the night.
Honchos plot to blast

their rivals
below the knees with
12-gauge shotguns,

and to deny the poor
health coverage or
bury their beloved.

The world says, "Uh-huh."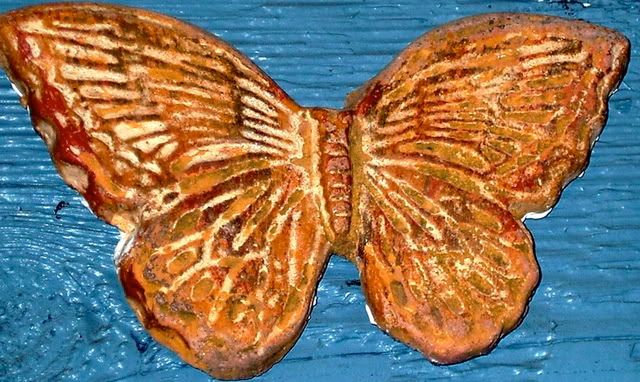 My next poem is from Alcools, first published in 1913, the seminal work of the French Poet Guillaume Apollinaire.

Apollinaire was born in Rome in 1880 to a Polish mother. He never knew his father or his father's name. As a young man in Paris, he was part of a group of artists and poets that included Picasso, Jarry, Mac Jacob, Marie Laurencin, all figures of the avant garde involved in the creation of many of the core ideas of 20th century art and literature. It was during his period that he coined the word "surrealism" to describe what he saw going on around him.

He fought for France in World War I and, in 1916, was wounded in the head by a shell fragment. He married in 1918, then died of Spanish influenza on the weekend of the Armistice.

I pulled this poem from an edition of Alcools published in 1995, edited and translated by Donald Revell. It's another bilingual book, with French and English on facing pages.



1909

The lady wore a dress
In the Turkish style
Her golden tunic
Was made of panels
Snared at the shoulder

Her eyes were angels dancing
She laughed she laughed
She had a face like the flag
Blue eyes white teeth and lips extremely red
She had a face like the flag

Her neckline plunged and curved
Her curls were absolutely modern
Her long arms absolutely bare

Will I never hear the stroke of midnight

The lady dressed in the Turkish style
And in the provocative
Golden tunic
Tossed her curls
Her golden headband
And dangled her little buckled shoe

She was so beautiful
You dare not love here

Time was I loved atrocious women in awful places
Where various creatures were born each day
Iron-blooded creatures and fire brained
I loved I loved the clever working classes
Luxury and loveliness are only sweat
That woman was so beautiful
She scared me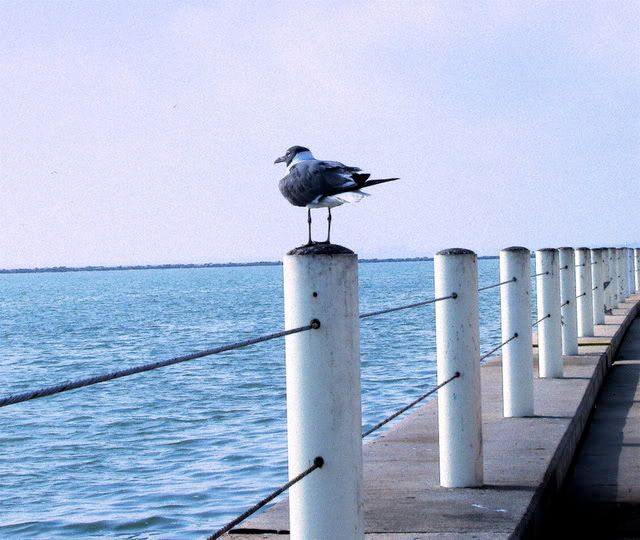 Here are several very short poems I wrote in 2003. I was living on the coast at that time, doing a weekly commute between San Antonio and there inbetween retirements. Lots of good skies on the coast, especially near the beginning and the end of day.

The poems were published the next year in Liquid Muse.





afterglow

cloudless sky
after summer rain
air neon bright


hang ten

fly high little gull
challenge the limitless sky
surf the wet gulf winds


morning sky

summer morning dew
rivulets on sun stained glass
blue through water falls


storm watch

summer clouds glower
trembling leaves in sunlight shimmer
waiting winds whisper


sunbright

tall grass burns brown
in fearsome summer sun
cactus blooms bask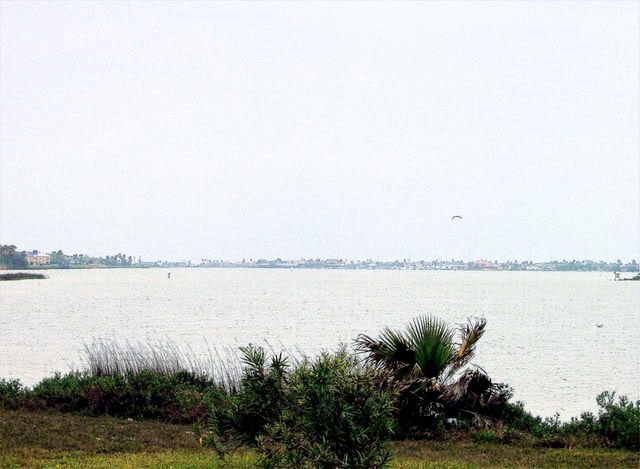 Continuing in the short poem mode, here are several shorties from Langston Hughes.



Ardella

I would liken you
To a night without stars
Were it not for your eyes.
I would liken you
To a sleep without dreams
Were it not for your songs.


Sea Calm

How still,
How strangely still
The water is today.
It is not good
For water
To be so still that way.


Dreamdust

Gather out of star-dust
Earth-dust,
Cloud-dust
Storm-dust
And splinters of hail,
One handful of dream-dust
Not for sale.


Island

Wave of sorrow,
Do not drown me now:

I see the island
Still ahead somehow.

I see the island
And its sands are fair:

Wave of sorrow
Take me there.


Suicide's Note

The calm,
Cool face of the river
Asked me for a kiss.


Vagabonds

We are the desperate
Who do not care,
The hungry
Who have nowhere
To eat,
No place to sleep,
The tearless
Who cannot
Weep.









And this week we also welcome back Shawn Nacona Stroud with a new poem.



The Corner of Elysian Fields

This hive thrives. My heels tap along
jagged flagstones towards the French Quarter
through the flower balm of Elysian Fields.
My face flushed by the swelter and crush
of a February crowd.

Spring ripe gardens wrap shotgun
and Greek revival homes like krewe floats
with stars of jasmine, lilies, and the pink
bougainvillea that snail-slinks
up the lace ironwork fences year after year.

The crowd's chatter creates one voice
as I pass that corner, peering
into the Food Circle Store's tawny-dust
layered windows, ignoring the clinks
of trinket beads around my neck.


The smell of BBQ pours out
tendrils of temptation from grills
that line sidewalks like mailboxes. Cafe au lait
skinned ladies offer me
food as we wait for drums of distant
parades to creep closer.

I take refuge beneath a Spanish oak
that marquees over that corner
before the roads were running rivers,
the face down man -
a rescue boat for rats drifting
over the quiver of yellow lines, road center
on page twenty-eight in TIME.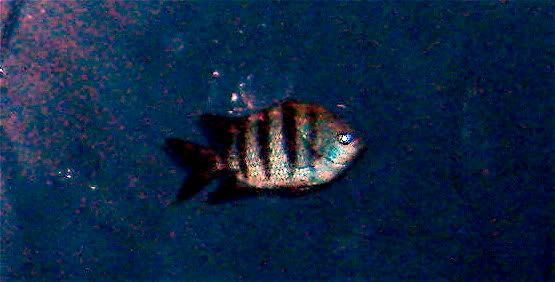 This is the poem Puerto Rican poet Victor Hernandez Cruz uses to introduce his book Red Beans



Red Means

Red be-ings
whose history is
Adam's apple
Guyaba at the
entrance
To the cave
Which Lucifer
Entered to
Terminante with
darkness
Taking that ride
up the throat
Finding the stove
of the kitchen
Where someone
Had been up earlier
Cooking Red Beans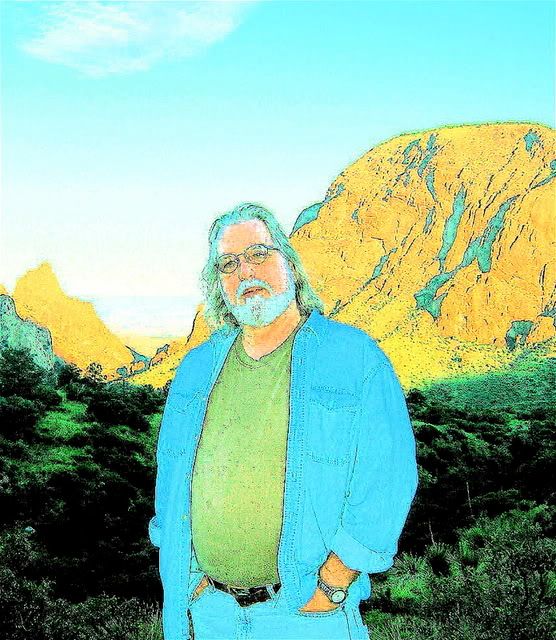 I had this kind of feeling of responsibility to mark with a poem the historical passage from one year to the next.

The problem is I don't really think I have much to say about the subject, in fact, don't think there's much worth saying about the event of passing from one calendar to the next. Time is an invention, an artifact of man. The fact is, our time is now and it makes no difference whether you call now December 31, 2007 or January 1, 2008. It's still now and now is all we ever get that is real. All else is unreachable illusion.

Anyway, with all the disrespect for the event I could muster, I wrote this as my new year's poem.



numbers

at
1
2
0
1
they shift
from
1
2
3
1
0
7
to
0
1
0
1
0
8
just another
set
of numbers
to remember,
ssn
drivers license
telephone numbers
military id numbers
but
even worse than
those
numbers, these
numbers
change
every minute
and every
6
0
th
particle
of a minute
like
when I started this
it was
0
8
0
9
1
2
3
1
0
7
and now
it's
o
8
1
5
1
2
3
1
0
7
and it keeps
going and going
and going like that
and by god
you could run out
of paper trying to keep
track
in no time at all
and so i just think
we should save
all that paper
and just forget about it,
save
the trees
and just forget about it
and while we forget that
we could
also forget that
just a few numbers
past
0
1
0
1
0
8
we get to a new number
that changes my number
from
6
3
to
6
4
and I see
no purpose
i
n
i
t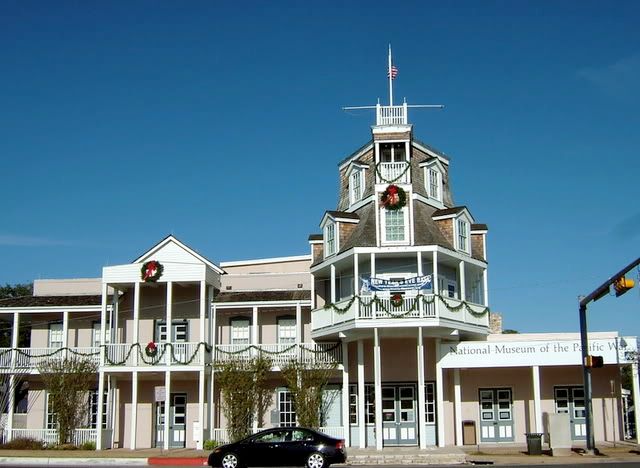 The picture above is of the Nimitz Museum of the Pacific War, named after the Admiral Nimitz of that same Pacific War. The Museum is located in Fredericksburg, Texas, a little town settled by German immigrants, including ancestors of both Admiral Nimitz and me, in about 1845.

The building was originally a hotel, built by the admiral's father, a riverboat captain, built to look like a riverboat to reflect his riverboating past. Being a riverboat captain was apparently a good stepping stong to success in early Texas. There was at least one other riverboat captain who made it big in Texas after leaving his nautical career behing, Captain King, who steamed up and down the Rio Grande (Rio Bravo in those days) before buying a bunch of cattle and hiring a bunch of vaqueros to drive them from Mexico to his new King Ranch. Many descendents of those original vaqueros still live and work on the ranch, calling themself Kinenos.

Captain Nimitz plied his trade on the Nueces River (I think), for a time the southern boundry of the original Republic of Texas.

And so ends your lesson for the day.

We'll be back next week. Until then, remember the work used in this blog remains the property of its creators. The blog itself is produced by and the property of me...allen itz.