In The Primary Colors of Dark
Saturday, January 19, 2008

III.1.3.





I was so pleased with my black and white pictures last issue, that I decided to do it again.

This time, I'm mostly using pictures I took over the course of two days in downtown San Antonio. I had my car in for service those days, and with about four hours to kill each day, I took my camera and did some walking around downtown, which I do often during the cooler part of the year.

San Antonio is as spread out as you would expect a city of nearly 1.3 million, from the edge of the Texas hill country on the north side to the beginnings of the coastal plains on the south, but, unlike many other cities, it has managed to maintain its discrete downtown area. This is primarily due to tourist attractions like the Alamo and the Riverwalk, which attract hundreds of thousands of visitors a year from all over the world to the downtown area.

It is a great city for walking, both at street level and on the river.

Don't expect any kind of connection this week between the pictures and the poems that follow. Instead, you'll just come along with me on my walk, with stops along the way for poems.

OK, just humor me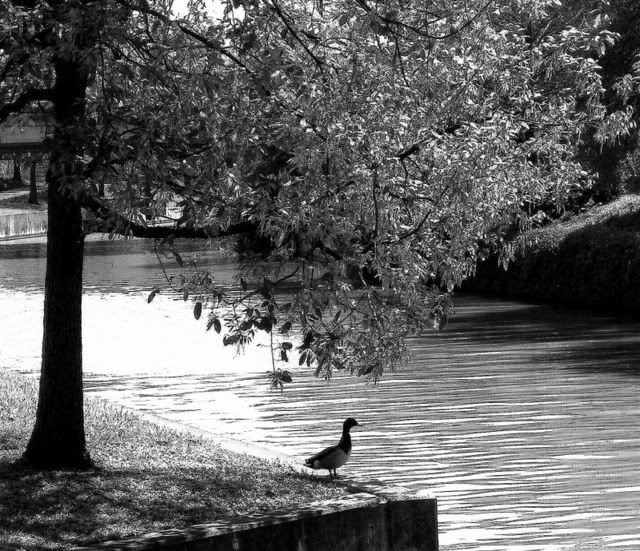 Another trip to the used book store this week brought a couple of good books, including this one, Richard Wilbur, Collected Poems 1943-2004, with enough poems to take care of "Here and Now" for twenty years. The collection was published by Harcourt in 2004.

The poet, Richard Wilbur, has served as poet laureate of the United States. He has also received many other honors, including, a National Book Award, two Pulitzer Prizes, and the Bollingen Translation Prize. At the time the book was published, Wilbur lived in Massachusetts and Florida.



Shame

It is a cramped little state with no foreign policy,
Save to be thought inoffensive. The grammar of the language
Has never been fathomed, owing to the national habit
Of allowing each sentence to trail off in confusion.
Those who have visited Scusi, the capital city,
Report that the railway route from Schuldig passes
Through country best described as unrelieved.
Sheep are the national product. The faint inscription
Over the city gates may perhaps be rendered,
"I'm afraid you won't find much of interest here."
Census-reports which give the population
As zero are, of course, not to be trusted,
Save as reflecting the natives' flustered insistence
That they do not count, as well as their modest horror
Of letting one's sex be known in so many words.
The uniform gray of the nondescript buildings, the absence
Of churches or comfort stations have give observers
An odd impression of ostentatious meanness,
And it must be said of the citizens (muttering by
In their ratty sheepskins, shying at cracks in the sidewalk)
That they lack the peace of mind of the truly humble.
The tenor of life is careful, even in the stiff
Unsmiling carelessness of the border guards
and douaniers, who admit, whenever they can,
Not merely the usual carloads of deodorant
But gypsies, g-strings, hasheesh, and contraband pigments.
Their complete negligence is reserved, however,
For the hoped-for invasion, at which time the happy people
(Sniggering, ruddily naked, and shamelessly drunk)
Will stun the foe by their overwhelming submission,
Corrupt the generals, infiltrate the staff,
Usurp the throne, proclaim themselves to be sun-gods,
And bring collapse of the whole empire.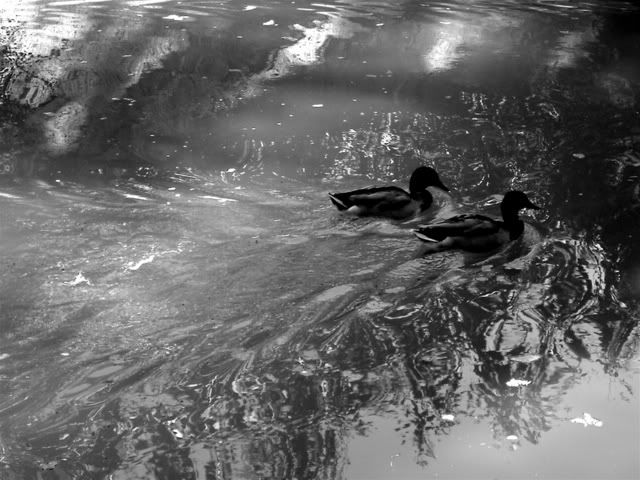 Here's a quiet piece from Alan Addotto. We haven't seen Alan in a while. This is a good poem to return on.



the missings

This morning it rained.
I tried to watch just........it
......................watch nothing but it.
No easy thing to do
attending to only one thing and nothing else.

Distractions come so easily,
so seductively,
........I am so weak.

So many things...
the tiny speak speak speak
........of raindrops on the concrete,
thunderpurrings,
the livewater perfume
and endless tales of its transformations.

Would that you were here
to clear my meditation
of my meditation
of my meditation and concentration.

Thanks for the gift of the rain.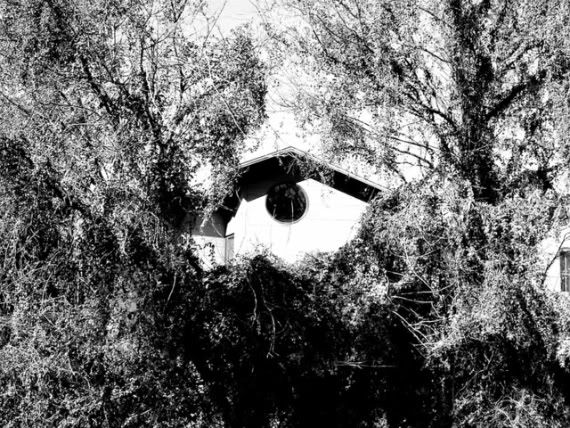 Another new book this week is Heaven-and-Earth House by Mary Swander, published by Alfred A. KnopF in 1994.

Swander is a lifelong Iowan and, when this book was published, was an associate professor at Iowa State University. She is the author of two earlier books, Succession, in 1979, and Driving he Body Back in 1986. She received an MFA degree from the University of Iowa Writer's Workshop and has received a number of grants and awards, including one from the National Endowment for the Arts, the Literary Arts Award from the Chicago Public Library, and the Nation-Discovery Award. Gardeners might know her from her pieces in the National Gardening Magazine, or her book of interviews with midwestern gardeners, Parsnips in the Snow, published in 1990.

This is the first poem from her book.



Heaven?

No, it's lying in a field in Iowa
staring at the heavens, stars streaking
the sky, their auras pulsing out, in.
Night of the meteor shower,
night of mosquito netting and pitched tent,
the flap open to the eastern horizon.
Hot, damp, August night when the rooster's crow
folds into its perch and the cricket's song
dives into the same pool as the whippoorwill.
Night of August Caesar and St. Augustine,
Amish date night when the buggies race
home late, their wheels spinning up hill,
lanterns blinking, horses' manes flying.
Pegasus of the tall corn, Pegasus of the fat bean,
under my sleeping bag is the richest earth
on earth, and this is the night of
the Assumption of the Blessed Virgin Mary,
the blessed virgin prairie, the nightcrawlers
floating up through layers of black dirt.
What awaits? A choir of angels,
a chorus of sheep bleating out how good
is the grass, how good is the flesh.
How good were the stars to lead me here,
the year of the blue goat, brown duck,
the year of the squawk and coo, the loyal
dog who barked at strange me and storms.
O little town of Kalona, Hannakolona,
Kahlua Kalona, bull town, where the gardens
are ringed in cockscombs and cannas,
and down the road little girls sing hymns
outside the window of the dying man
propped with pillows near the screen.
Their voices hover above me, and are gone,
a flock escaped from the barn.
I chase them one way across the ditch
over the hill, through the neighbor's
orchard and field. I chase them
back toward the house, corner the ram
against the fence, then Aries, Aries
is free and off through the grove
with the ewes and lambs close behind.
So bleat for the ones who never return,
the ones who last just this long,
the empty manger and stall, bleat
for the ones who come again, who ascend
in the clear air, dark night, holy night,
when sounds carry and trails of light
flit over our heads, and bleat for the moon,
the sun, the golden day when we will all lie
down in a field, nothing more to be done.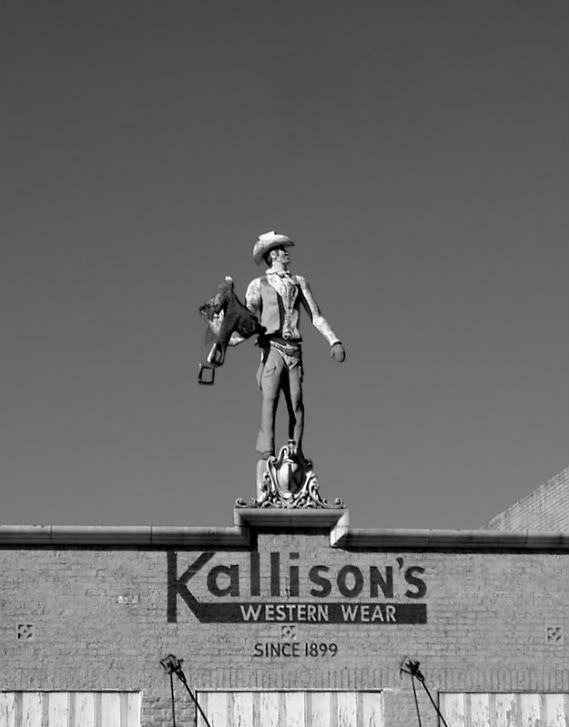 Another poem from me about writing a poem.



when the gate opens

the hardest part
is the sitting
still
and waiting -
watching
for the moment
the image
the word
the stray
thought
that opens the gate
to the poem,
lurking
like a riled bull
waiting to be rode,
to dance
to your command...

if you're poet
enough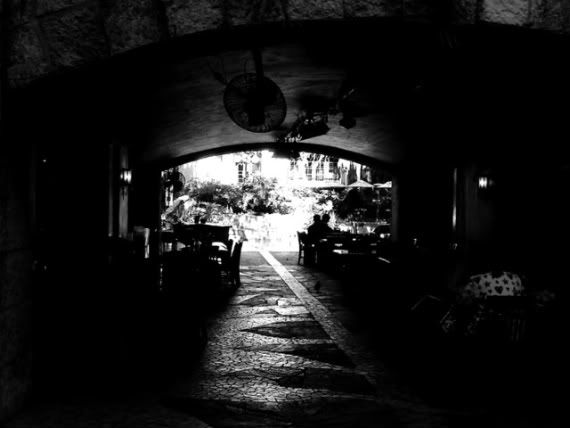 The next poem is from another of my new books for the week. The book is Horse of Earth published in 1994 by Holy Cow! Press of Duluth, Minnesota. The poet is Thomas R. Smith.

The book was signed by the poet in 1997 and given to someone named Cynthia. I'm surprised at how many of the used books I buy have the poet's signature and dedication.

Smith was born in 1948 in Wisconsin in a paper mill town on the banks of the Chippewa River. He graduated with a major in English from the University of Wisconsin-River Falls, beginning to write as a poet while there. In the '80s, he directed a rural-based arts organization serving farm communities in western Wisconsin. His work as a poet, essayist and editor has appeared in numerous journals in the U.S. and abroad.



The Breasts

I lie with my hand pressed
between your breasts' divided fall,
the flat of my thumb on your rippled breastbone,
and remembered that mild November afternoon
we climbed the bluff at Rocky Branch.
In the late, unasked-for
warmth, we stripped to our waists
and basked above the shadows slowly pooling
the autumn dusk in the coulees.
You were n you late twenties, chest
nearly shallow as my own. The nipples'
brown roses opened thirstily to my touch
as if the loneliness in my body were enough
to call your womanhood budding outward
to meet me. Thus a slender girl in you
followed love into her fullness, while I,
who had hovered above my body for years,
fell into he blood and bones of a man.
Sometimes in dreams or in a mirror,
I'll glimpse that lost boy, hear his voice
of glass, in moments of panic feel his thinness.
And you, slowly breathe so calmly beside me,
as if you were always and only this one
clasping in her doubled embrace of woman's
tenderest flesh my hand grown familiar
from thousands of nights - Is there still
in your dreaming a girl who waits uncertainly
for springtime at the edge of an unblossoming field?









It's great to have Khadija Anderson back with us for this issue.

Khadija is a poet and Butoh dancer. She lives in Seattle and will soon move back to her birthplace in Pasadena, California. She is a mother to four children, and collaborates closely with her eldest son in her dance company, Tanden Butoh.



In another life

in another life you would have loved me
for the way I bent down to gather
the eggs

you would have loved the way
my long skirt swayed side to side
as I walked towards the house
hands clasped at my breast

you would surely had loved
the way my thumb and forefinger
held the wool
as I spun the yarn
the rise and fall of my leg
at the treadle

you would love the light
on my breast
as I nursed our child
by the fire
you would love the fire
that I kept to warm you
in the chill night

you would love
the wetness of my arms
as I washed in the basin
my neck
curved downward

you would love my arm
resting across your chest
as we lay together
at night

and my long hair
across our pillow
and the sun on my face
in the morning light

under the clouds
we turn our eyes upward
and reminisce blue sky









My last used book purchase for this week was Bare Root - A Poet's Journey With Breast Cancer by Anne Silver.

Silver earned a M.A. in Poetry from San Miguel de Allende in 1972 and a M.S. in psychology from California University Los Angeles in 1982.

She was an internationally recognized author of three books, a cancer patient in treatment, a political and environmental activist, provided expert witness testimony on matters of handwriting analysis and co-host of Moonday at Village Books Poetry Series with Alice Pero.

Featured on numerous television and radio programs and often requested as a reader, workshop leader, and guest speaker, Silver engaged audiences of all kinds, from corporations to classrooms and hospitals to local Barnes and Noble readings and the annual Idyllwild Earth Day Fair.

Recent publication credits include The Atlanta Review, English Journal, Nimrod, Red Wheelbarrow, Minnesota Review and MacGuffin. Bare Root: A Poets Journey with Breast Cancer was her first book of poetry. Ark For One was last.



Where it's At

I toss the wig,
go bald to the courthouse
in my stunning scalp
and Nordstrom suit.
I bald it to the mall, beach,
movies, poetry readings
where I'm the reader,
to holiday parties.
When people ask
what happened,
I say I'm taking a break from hair.
Because if everyone
has to be somewhere
and I'm here bald,
why, then,
bald is where it's at.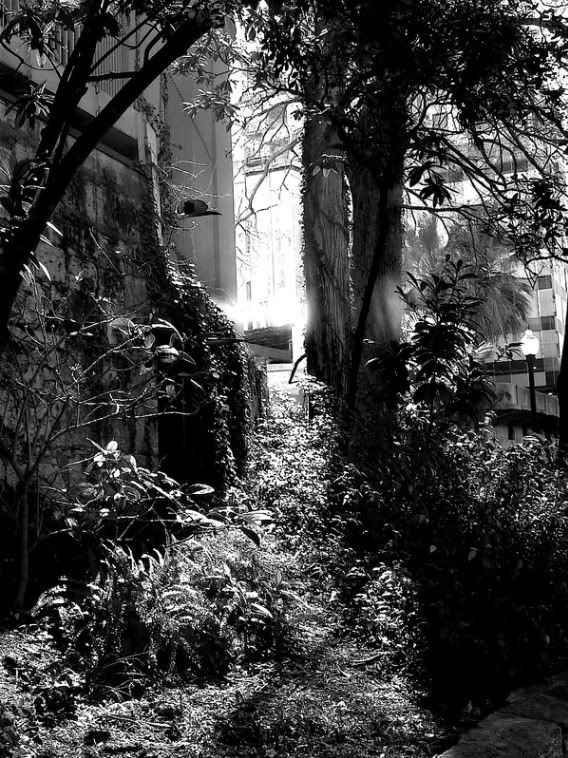 I wrote this last week. I don't know what made me think of it except maybe the sight of people standing outside a nice warm coffee shop to smoke a cigarette in 30 degree weather, knowing that twelve years ago I would have been one of those fools standing out there with the rest them.



smoke, smoke, smoke that cigarette

cigarettes
hooked me
when I was twelve years old

a friend and I
were hanging out
over at the football field
behind my house and
somewhere or other he
had come up with a pack of
delgados,
little oval shaped
mexican cigarettes
with wrapping paper
soaked in a sugar solution
at the factory - they were
real kid-snatchers, it was like
smoking a peppermint stick

never saw this particular brand
before that night
or after that night,
but that night was enough
to start me on forty years of smoking,
two packs a day in the end,
before I finally found the
whatever it was that let me quit

now the friend of mine
who gave me that first sweet taste
of tobacco
and I didn't hang around much
as we went on into high school
and I didn't see him at all
for twenty or twenty five years
after high school, until one day
I was visiting my old home town
and ran into him at a little soda parlor
where I had gone in for coffee

he was all chubby-faced and pink-cheeked
and healthy looking, a nonsmoker
for about half as long as I had smoked
and he was proud of it

and I looked like death dragged
over a rocky road,
shallow-skinned and hard breathing
and puking every morning
to clear the stuff that pooled
in my lungs at night while I slept
and I wanted to reach down his throat
and pull out his lungs,
one at a time









Now it's time to go back to earlier days in little Spoon River, the story told to us by Edgar Lee Masters.



Fiddler Jones

The earth keeps some vibration going
There in your heart, and that is you.
And if the people find you can fiddle,
Why, fiddler you must be, for all your life.
What do you see, a harvest of clover?
Or a meadow to walk through to the river?
The wind's in the corn; you rub your hands
For beeves hereafter ready for market;
Or else you hear the rustle of skirts
Like the girls when dancing at Little Grove.
To Cooney Potter a pillar of dust
Or whirling leaves meant ruinous drought;
They looked to me like Red-Head Sammy
Stepping it off, to "Toor-a-Loor."
How could I till my forty acres
Not to speak of getting more,
With a medley of horns, bassoons and piccolos
Stirred in my brain by crows and robins
And the creak of a wind-mill - only these?
And I never started to plow in my life
That some one did not stop in the road
And take me away to a dance or picnic.
I ended up with forty acres;
I ended up with a broken fiddle -
And a broken laugh, and a thousand memories,
And not a single regret.









James Lineberger is back with us again after a long absence.

Jim is a retired screenwriter, sometime playwright, and full-time poet. He has eight volumes of poems and a full-length play available from lulu. To take a look, copy and past url this to your browser:



http://www.lulu.com/james_lineberger





guy i used to buy tomatoes from

guy i used to buy tomatoes from
took me out back one time
to reveal
where he had fashioned a dirt basement
from the crawl-space
beneath his house just got under there
first with a gi trenching tool
locked down to a hoe
and later on when he had room enough
to where he could stand up part way
took to using his garden shovel which finally broke on him and then
on to one equipped with
the new 'miracle space age' plastic handle
that was just
coming into use at the time
and kept on digging
the thing nigh on to a year and a half
until finally
on their fiftieth anniversary two months before his wife died
he decided it was done with
a hand-hewn hole
that went back as far as the kitchen-side
of the living room
and extended crossways from the perimeter wall
of the bathroom to the shady part
of the opposite bedroom
taking up about half the square footage beneath the joists
except after all that work only things
he had stored down there was row upon row of canned peaches
his wife put up before
she left and he took out his bandana and dusted
the jars like they
were pieces of furniture but aint it something he said what a person
can do when he sets his mind to it
and he brought out
a couple of those aluminum lawn chairs
and unfolded them for us to
sit in and he said
here i want you to take some of these peaches
no charge
because you always been one of my regulars and the truth is...
and he looked around him then
at all the wide space
he had created and the tears welled up
in his eyes
...truth is there is so much around here crowding in on me
now that she's gone
and toward the end when she was so crippled up
she couldn't hardly walk i said to her how come you're doing this
how come all this damn canning
all of a sudden
and she said well ask yourself sometime why don't you
what good is it to dig a hole
unless you got something to put in it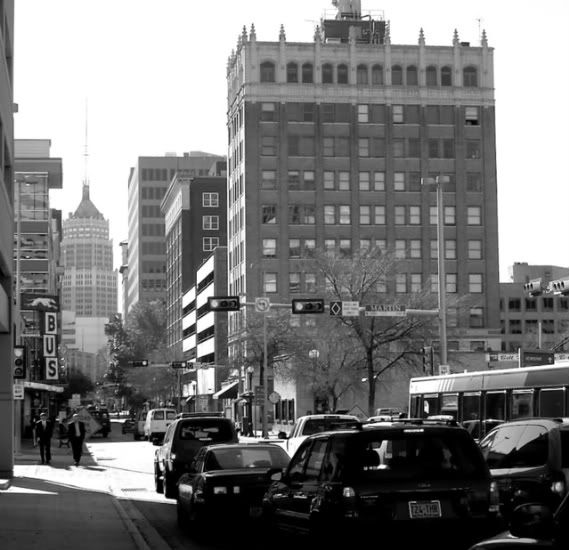 Next, I have a poem by Lorenzo Thomas from his book Dancing on Main Street.

Thomas was born in Panama and grew up in New York City. He is a poet, a critic and a professor of English at University of Houston-Downtown. His books of poetry, in addition to this one, include Chances are Few, The Bathers, and Sound Science.



Lifelong Learning

One day my Dad
Decided
Whatever else we were in life
We should be rich

I don't like being poor
He said, I don't like
Getting up at 4 o'clock dark
Day after day
2 subways to somebody's job
To put 3 dollars every week
Into a Christmas Club
And after scrimp and save and all

What come
The end of the month
The same rob Peter
To pay Paul

There's got to be a better way

The scheme he fell for was a scam
"Direct Mail"
Was the road we chose
To riches

We sent away for
Mailing lists, ordered a crate of doohickeys
Printed 1,000 flashy ads
Return address embossed
The name we picked
H. Hamilton Richard & Sons
Would sound to suckers like we'd been
In business for a century

"Purveyors of fine doohickeys"

We didn't do well
Of course
A small fortune in stamps was lost
By Christmas
No cash left to shop
We did the best
With what we'd got
Doohickeys went to all our friends.

What never broken never mends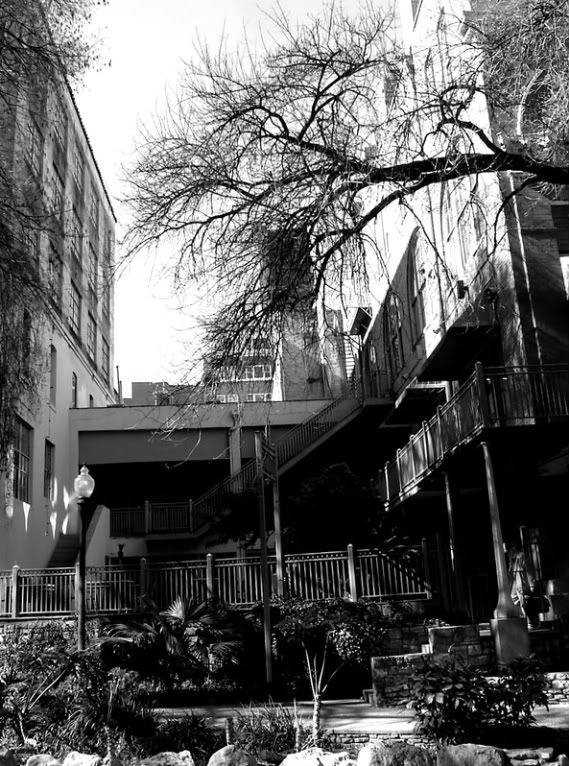 I was a writer for many years, even during all those years when I wasn't writing anything. I had a kind of writer's consciousness, which, by the way doesn't offer promise of being a good or even mediocre writer.

What it does, though, is sometimes leave you confused as to whether a particular incident you recall really happened or just something you invented either consciously or unconsciously in your dreams.

That's the case for me, anyway. I have vivid memories of things I know never happened.

Which led me to write this poem.



dreams

i say
i never remember
my dreams
and mostly I don't,
even though I know
some of the things
i remember best
are dreams
from years ago,
a house, complete
in every detail,
where no house
has ever been,
a house of many rooms,
a maze of rooms
that take me, always,
to where i began,
with wood,
lots of wood,
floors of polished
hardwood
that gleams
in a kind of yellow light,
one wooden chair
in a corner,
high-backed
and arms,
old fashioned lamps
in an old fashioned house
with high ceilings
and polished wooden beams
and everything is brown,
a house, i have been inside,
walked on its polished floors
through every room that
all lead back
back to the first room,
a room always one door
away from every other room,
i know this place
even though
i know
it does not exist









My next poem is by Korean poetKu Sang, reportedly a humble man, who holds the distinction of having been oppressed in both North and South Korea for his love of truth and aversion to tyranny.

The poem is from his book Wastelands of Fire. Translations in the book are by Anthony Teague.



Rehearsal for a death-bed scene

Lying under a white sheet,
I am carried off in an ambulance.

The evening sky hangs upside-down beneath my feet,
forming a terrible quagmire of death.

I picture my corpse like this, rigid, stretched out,
my skeleton, decomposed, reduced to bones.

Behind me, a lifetime lies smothered in error,
I have not even managed to bear buds of sweat and tears,
let alone the love that can blossom in Eternity.

No point in getting flustered now...

"Father, into your hands
I commend my spirit."

Instinctively repeating the last words of Him
whom I have only aped, not truly served.
I sever the link with all concepts.

And my breath becomes rasping.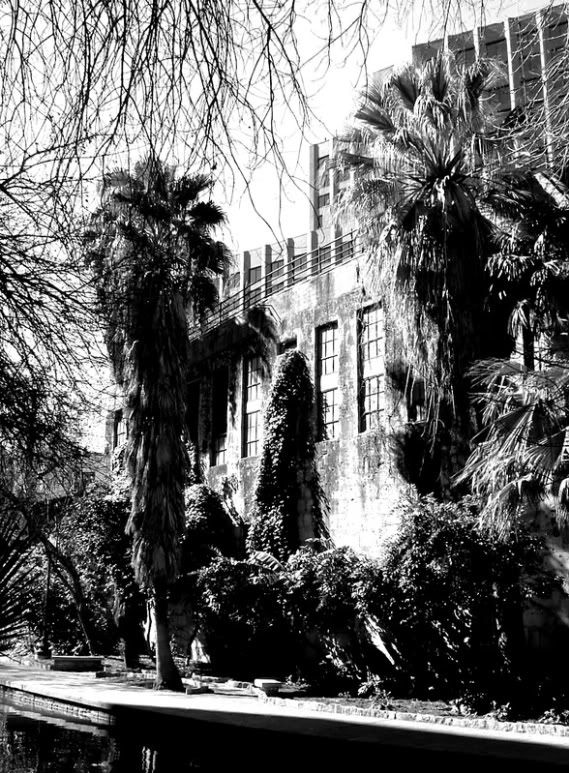 Jessica Van Driesen is an American math teacher living Poland. Jessica says she continues to write. hoping to find a poetic voice to reach behind the surface of "normal" life.

We had one of her poems some months ago. It's a pleasure to have her back.



inked

You have a tattoo
and now, so do I.

Yours can be seen -
although only
when you strip.
Mine remains hidden -

as long as I
keep my armor on.
Yours is of a gun,
mine, a bullet.

I found yours the day we met -
roaming your body
with eyes, hands
and lips.
I discovered mine later -
probing my heart
like a tongue
exploring the socket
of a missing tooth.
Yours is in ink,
mine, blood.

There are lasers
if you change your mind -
and can stand the burn.
But, no amount of fire, acid
or pain
will wash away the indelible mark
of a man
I want
and cannot have.









Arthur Sze is a recent discovery for me, a poet I had never heard of before that I like very much. He is a second generation Chinese-American, born in New York City in 1950. He graduated Phi Beta Kappa from the University of California at Berkley and is the author of six books of poetry, including the anthology I took this poem from, The Redshifting Web: Poems 1970-1998.

At the time the book was published (1998) he lived in Pojoaque, New Mexico and was a Professor of Creative Writing at the Institute of American Indian Arts.



The Rehearsal

Xylophone, triangle, marimba, soprano, violin -
the musicians use stopwatches, map out
in sound the convergence of three rivers at a farm,

but it sounds like the jungle at midnight.
Caught in a blizzard and surrounded by wolves
circling closer and closer, you might

remember the smell of huisache on a warm spring night.
You might remember three deer startled and stopped
at the edge of a road in a black canyon.

A child wants to act crazy, acts crazy,
is thereby sane. If you ache with longing
or are terrified: ache, be terrified, be hysterical,

walk into a redwood forest and listen:
hear a pine cone drop into a pool of water.
And what is your life then? In the time

it takes to make a fist or open your hand,
the musicians have stopped. But a life only stops
when what you want is no longer possible.









One of my favorite movies of all time and, with no doubt in my mind, the most beautiful looking movie ever made is Ang Lee's Crouching Tiger Hidden Dragon. The experience of seeing that movie four or five times, as well as the similar, though lesser, movies from China that followed in Lee's wake represent the full extent of my knowledge of the Mandarin language. But I did notice a particular sound in the language that appeals to me. So that's what this poem is about. I wrote it last week.



china silk

there is a feathery sound
in the mandarin language
that holds for me
a little piece
of the mysteries
of the orient

it's a musical sound,
something like

"sssha"

that purses
the lips in a way
that to me
is most delightful

the cyrillic alphabet
has a similar sound

"ssscha"

but it's harsher
and harder
with something
of the russian winter
in it,

while the mandarin

"sssha"

seems soft and intimate
as china silk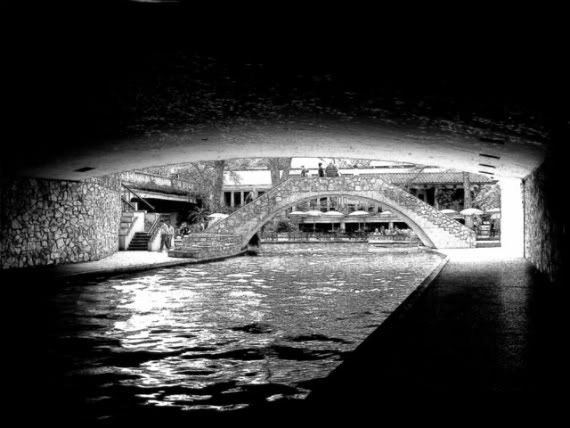 My next poem is by Nuyorican jazz poet Americo Casiano Jr.

Casiano has been editor of a literary magazine called Sombra. His work has appeared in Nuyorican Poetry, The Next World, Aloud, and New Rain.

I took the poem from the anthology of performance poets, bum rush the page.



Puente
for Tito Puente

Let's not talk of subway series
Or dead birds or mosquitoes or robust crops of pollen

Let's not talk of air raids and naval assaults eroding Viques
We both know the fish will not return to feed the young curb of hungry
stomachs

The stalking barracuda is oblivious to our pain

So let's not frown or slip into moods when the empty spotlight appears on
the bandstand
Where he stood face brimming with that enigmatic grin
Navigating him through the business

The cosmos welcomes him
As we file past his coffin

it is my understanding according to the flute player*
That all he sought out of life was a standing ovation

*A reference to Mr. David Valentine, flutist and musical director of the Tito Puente Latin Jazz All
Stars.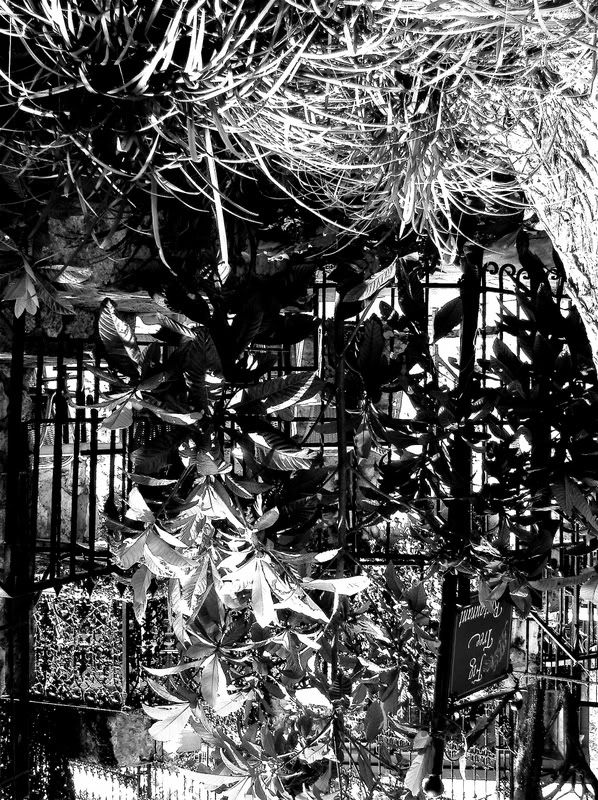 We haven't seen Tina Hoffman in a while; now she's back.

Tina lives in Perrysburg, Ohio where she enjoys music, gardening, reading, time with her friends and her pets, Willie and Cinders. She also maintains a day job, but only out of sheer necessity, she says, and a desire to eat/pay rent.

Tina has been participating in online writing workshops (primarily poetry workshops) since the late 90's and is currently most active on the Wild Poetry Forum and poets4peace. She was the first woman to win the InterBoard Poetry Contest (IBPC) (first/second place in same month) in its second year of inception (Feb., 2001.) She has also been published in hard copy in local newspapers and a few other publications.

Here's her poem



Rose and her lover on New Year Eve's Day

His lover sleeps, her sight is his heart's comfort.
Alabaster skin exposed on pale pink sheets
in morning light brings a smile, a memory
of a blue peignoir and the stroke of midnight.

A kiss on her parted ruby lips, tea with honey
and lemon on a tray is his way to wake her
gently from her dream repose. She shifts, sighs,
flutters her eyes, kisses there bring her smiles too.

Together they sip their constant companion,
laugh and talk of things like love,
peace, a future; determine the day's agenda
far too busy, decide not to leave their bed.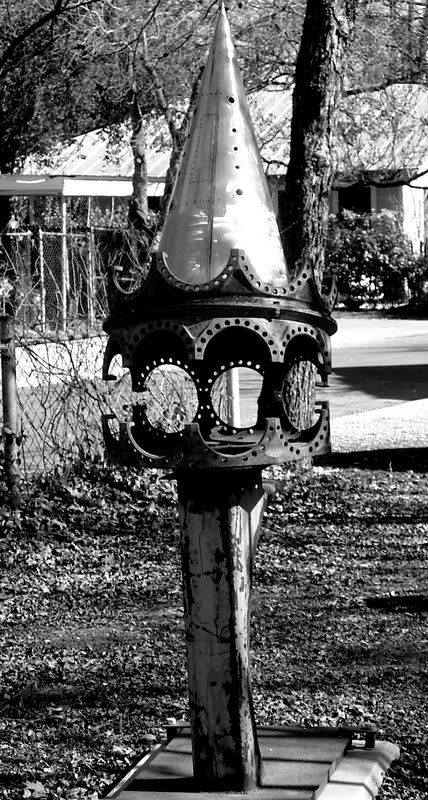 I used some of the "Aztec Songs" Stephen Berg presents in his book The Steel Cricket several weeks ago. Here are some more bits from the same source.



drink honey
your heart opens with each drop
it is a flower!

**********

I am here! I am here!
I come from the sea from the middle of the waters
there the water darkens itself
its colors
dawn

**********

many pictures my heart
many songs
I come to give pleasure I come
to relive what gives life
here over the strewn mat
red-throated flowers open

**********

a piece of fallen jade
a flower shoots up
it is your song

**********

Oh nothing will cut down the flower of war
there it is on the edges of the rive
here it is opening its petals
flower of the tiger flower of the shield
dust rises over the bells

**********

my soul fills to the brim with what I say
Oh friends
I am going to let my heart roam the earth
looking for peace
looking for good luck
no one is born twice

**********

now my friends
listen
the dream I am singing
is
each spring life
in the corn
put on a collar of rare stones

*********

flowers of red and blue
mix with flowers of fiery red
it is your word your heart
Oh my king
for a little while I can see earth
I cry because death kills
everything I did
everything I sang
for a little while I can see the earth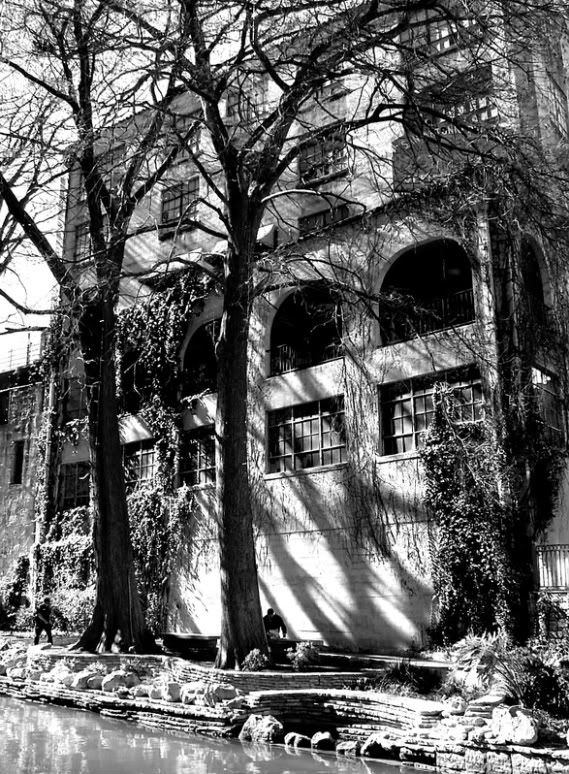 Ana Ramon is currently a freshmen at the University of Texas-San Antonio, majoring in history and minoring in Political Science. She lives in a family of six, with two younger sisters and a younger brother. She says she writes whenever she's not busy trying to pay off her student loans. Can't start that too soon, she says

She is becoming a regular member of our weekly poetry sessions at La Taza coffee shop.

This poem is her first appearance with us in "Here and Now."



La Nina es Morena

Latina
Means you're
Different

Your skin is not
Black
or
White
You are Moreno
You are a brown stick in between
Dance a cumbia
By yourself
Learn to dance on your own
Your Familia
Will dance with you
Always
A little brown stick
Came from a tree
And they will always be
There for
Me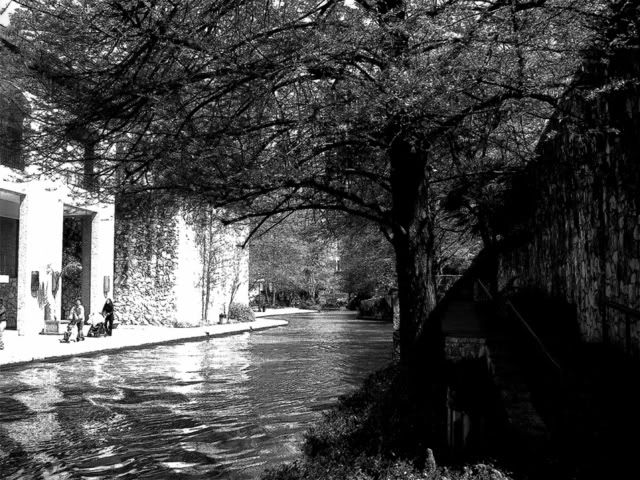 The nicest thing about our weekly poetry gathering at La Taza is the informality of it. We sit in a circle and talk and discuss and bs and read poetry, usually with as much talking, discussing and bsing as poetry reading. People can join the circle and read, or if they want, just listen in, commenting if they want, or not if they don't. Someone will say something that leads someone else to a poem that leads someone else to say something else and so on.

Anyway, that's the process that led me to reading this poem last Monday. It's in my book, Seven Beats a Second, but I hadn't read it, or even thought about it, until I read it again and discovered I liked it more than I remembered liking it.

Here it is.



when nighthawks fly in memories dark

nighthawks glide through the dark,
shadows against the starlit sky,
soaring between trees,
picking insects from the air
like outfielders
shagging high, easy flies

nothing to it, with a shrug
as they toss the ball in

the birds flit through the air
and I think of old heroes
jumping from their planes,
uniforms glistening black,
Blackhawk, the leader,
Chop Chop, the Chinaman,
Andre, the Frenchman
with glossy black hair
and a pointy little mustache,
and Olaf, the squarehead German

that's what they called my father,
third generation in the country,
first generation to leave
his central Texas enclave
of squareheads and krauts,
always careful through two wars
not to draw attention to themselves
and their German ways, quietly
keeping to themselves,
raising their sheep and cattle
on the rocky hill country pastures,
facing good times and bad
with squarehead persistence

and before Blackhawk, Smiling Jack
with his movie star looks, and his friend,
Fatstuff, with a belly so large buttons
flew off his shirt like popcorn in a pan

dad had a belly like that,
from his emphysema
ballooning his lungs,
making them heavy with spit,
swelling, degenerating tissue
dragging his lungs down,
collapsing his chest,
displacing his stomach,
pushing his belly out
like he was pregnant with
the fruit of his own death

those popping buttons are on my mind
as I gasp for air after a flight of stairs
and I think of my own belly pushing
ahead of me and wonder
what it felt like to die in pieces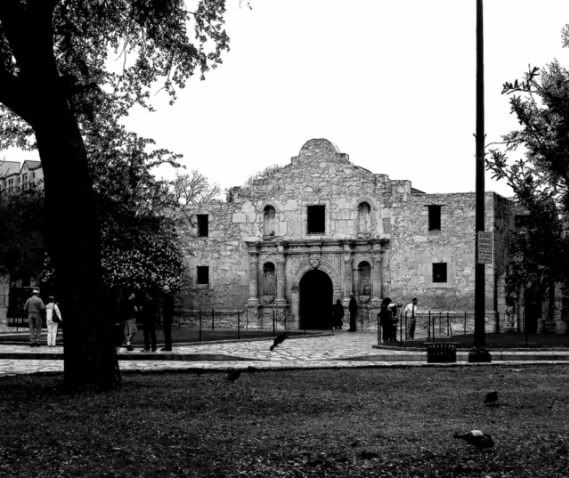 And did you really think I was going to end a walk through downtown San Antonio without a picture of the Alamo somewhere?

Well there it is and here we are all finished up for another week.

Hope you saw something you liked.

Remember, in addition to the Alamo, that all of the work presented on this blog remains the property of its creators and that the blog itself is produced by and the property of me...allen itz.