Cold Nights and Old Songs
Saturday, December 01, 2007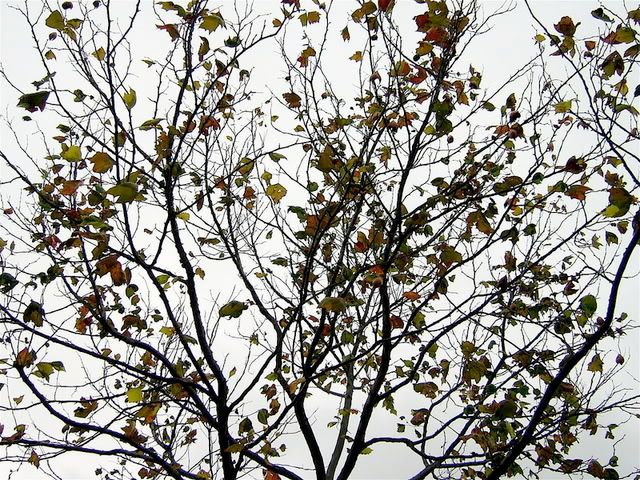 II.12.1



First week in December and the year is almost passed. It does that when you're not looking. Paid $50 for a tank of gas today - nothing unusual about that these days. It's just that every once in a while my old brain kicks in and I realize how strange the everyday of today is.

Thought back to those lost old days when the gallon numbers on the gas pump turned over faster than the dollar numbers.

And the worst of it is, I don't even like most of the people I'm sending my money to.

Anyway, back to poetry, a true recession-proof commodity.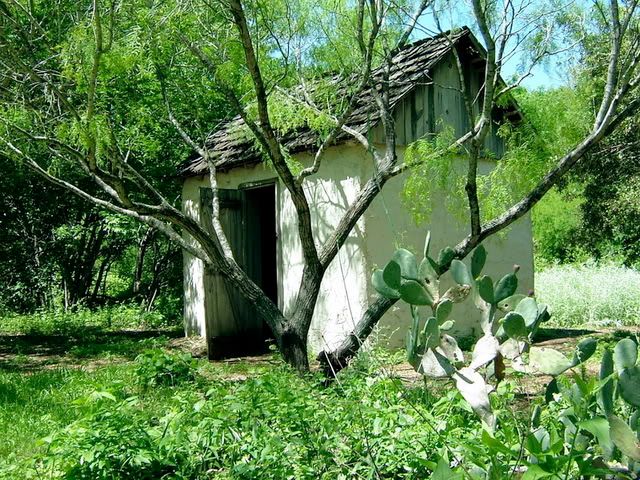 My first poem this week is by Brigid Milligan from her book Mi'jja, Never Lend Your Mop... published in 2000 by M&A Editions when she was seventeen years old and a senior at Health Careers High School here in San Antonio.



6 a.m. Tortilla Lessons

the perfect circles
of my Abuelita's tortillas
stream on the comal
at 6 a.m. on Sunday mornings
my tortillas
come from a just-add-water box
of pre-mixed masa
I cheat
use a press
and a knife
for trimming
Abuelita uses rhythm
and strong wrists -
the thump thump
of the palote
on the kitchen table
turning turning turning
perfect
circles"
"dimelo en espanol"
tell me in Spanish
she chides
as I giggle my tortillas
look like clouds -
additional affirmation
of my Irish half

the warm tortillas
fill a wicker basket
beside the stove
strong
small
brown
hands
mold the balls of masa
flour flakes off the balls
as she works
barefoot
walking on clouds
of flour that she kicks up
off the floor

Abuelita's hair is still in curlers
surrounded with a bandanna
she whistles Te Seguire
by the Todos de Los Panchos
as she eyeballs the ingredients
into a large brown bowl

it is said that when a woman
can make perfectly round tortillas
she is ready
for the sacrament of matrimony
Abuelita says it's a good thing I'm young
my rough edges may doom me
to be an old maid
with practice
she says
like all things
with practice
and a little espanol
my edges
will smooth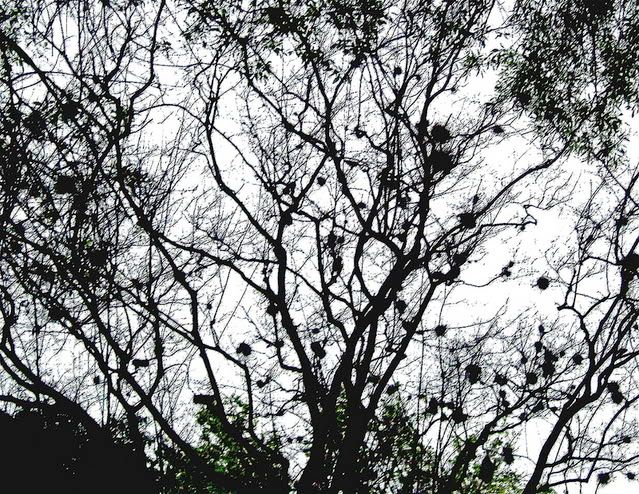 Now, here's a more complicated view by another young woman. She is Larissa Szporluk and the poem is from her book Dark Sky Question, published by Beacon Press in 1998.

At the time of the book's publication, Szporluk taught at Bowling Green State University. The book is the first collection of her work, though it has appeared in many journals.



Libido

A hand has her hair.
Don't move, don't cry out -
The odd foliage is shining in the light.

With the stealth of a wheel,
he rams against her knees
from behind. She falls

back into his purpose,
which is hers: to be provided for,
to find her insides altered

and grow huge.
But he runs off, done with her mouth,
leaving her dazed by the waste

of that kind of love.
She asks around, asks how,
where do we feel to find who we are,

watches some poppies freeze
in an orgy of plants,
their cold red gaze grown sideways.

She listens to parrots,
true inner birds, never at rest,
into whose breasts the world

blows pleasure,
shaking the nests full of Indian bees -
To scream is to sing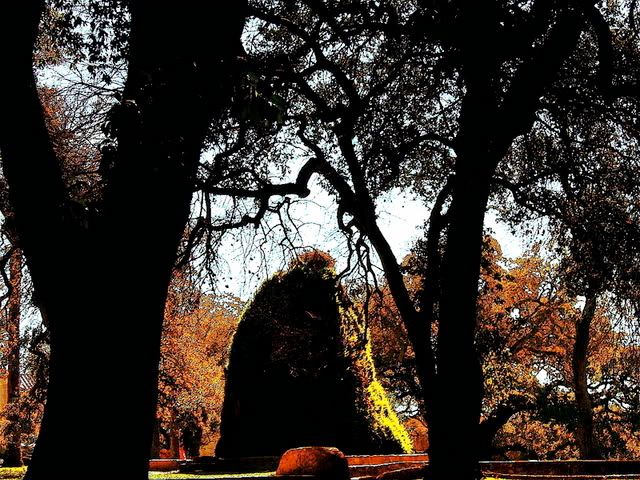 The next poem is by S. Thomas Summers from his book Rather, It Should Shine. Scott teaches English at a High School in New Jersey. He has been a frequent contributor to us here.



With Apologies to Mr. Merwin

I meant to spend some time
with you this evening, page by page,
sifting for a nugget I could stash
in my pocket, a metaphor I could
roll between my fingers, but July
has settled heavy under the trees
and this chardonnay - so sweet and cold.

A warbler flits over the backyard
grass. A yellow-jacked hovers above
my wine, contemplates a swim. Darkness
cradles itself in a pine near the splintered
fence as night slips into cool silks.
Forgive me - I shall not read a word.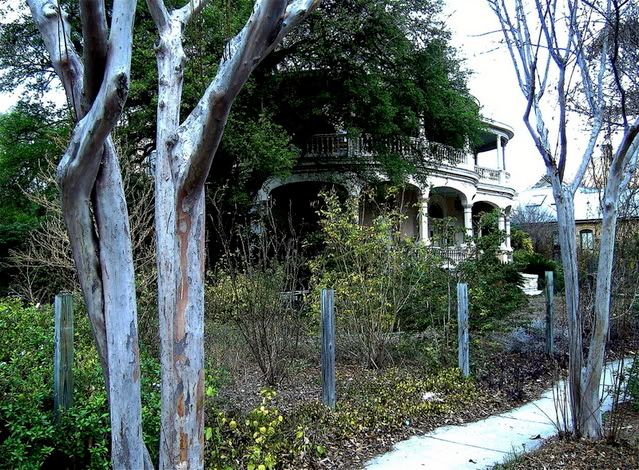 The next poem is by R.G. Vliet from his book Water & Stone, published by Random House in 1980.

Vliet is the author of two previous collections of poems, as well as two novels. He won the Texas Institute of Letters Award three times, twice for his books of poems and later for his novel, Solitudes. Born in Chicago in 1929, he graduated from high school in Texas City, Texas and later from Texas State University (then Southwest Texas State University) in San Marcos, Texas, and did graduate work at Yale. He has lived in American Samoa, the Southwest, New England and Mexico. At the time of the publication of this book, he and his family had lived for eight years working on a small farm in Vermont. He was working on a third novel while living on the farm and died in 1984, just days after its publication.

This poem is a character sketch and, as in the best of such form, it illuminates equally both the subject of the poem and the poet.



Mrs. McElroy

The front room was always closed:
the half-pulled
shades, the listening furniture, old
novels, Latin School Cicero, lace
tea-brown
curtains waiting in the still air.

In the parlor she put another chunk
in the cast-
iron stove, then sat in her rocker
with the tattered throw, among heaps
of Christian
Science Sentinels and Monitors, in company

with the pain in her hip, the constant witness
of pain
in her long hand bones; angels
of error she daily to wrestle with.
She wore
white drawstring cap, long

blue cotton dress with flat
white
collar and white cuffs, black
apron. A cane hung from her chair.
I never saw
the ankles of her cricket-dark shoes.

Her husband had been translated years ago.
A rose-wreathed
saucer sat on the table beside me
with its twice-weekly offering of apple
brown
Betty. Before I split the kindling

we visited, she in the loneliness
of dwindling
time, I in the pain of a boy's
eternal present. The slop bucket
conjectured
by the kitchen door. Mrs. McElroy

hobbled through the yard, her cane
touching
this chore and that chore: slops
to be poured, mulch turned, thinning
of a strawberry
bed, tying up the brambles.

Under the mulberries, red stains
and bird
droppings, April, asparagus. Cuttings
of rhubarb thick as my wrist. Raspberries.
Loganberries.
In August I fought starlings for bushels

of bing cherries, fistfuls of damsons
for her tart
jellies. The sun still shines that shone
on her. Since, my dear one, my mother
and my bird,
I have loved the struggling aged.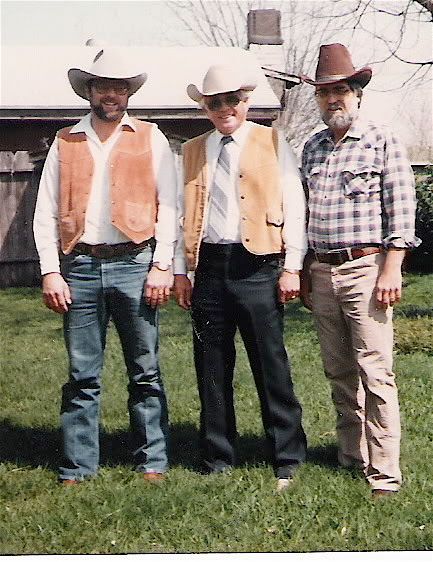 I drove down to the Rio Grande Valley (that's right at the southern tip of Texas, on the Rio Grande River) on Thanksgiving to join family for turkey dinner. I lost all radio stations as I crossed the King Ranch, except for several Spanish and a country station.

I was a country music fan back in the 70's, when Willie and Waylon and the boys began that whole new scene in Austin that shook a lot of the dust out of the genre, but hadn't listened to much of it since.

I liked what I heard as I was driving, some good new folks as well as the best of the old. What struck me most, though, was the quality of the lyrics. It could be that country music is the only place left in popular music where the lyric counts.

I was also impressed by some of the innovation I heard, use of form and instrumentation that pleased me. There's been, for some time, country music backed by a wall of strings, screaming "sell-out" to the worst of the easy listening pop of the time. What's happening now seems more an authentic extension of the music. I make a little fun of it in this poem, but, truth is, I liked it a lot.



country time

i was listening
to a country station
on the radio
on my way down for
turkey

heard a guy singing
a sad song, pretty
good song, in fact,
but the cello solo
surprised me a bit

guy's a mighty good singer
though don't know
his name, sure'n
hell
weren't
Gene Autry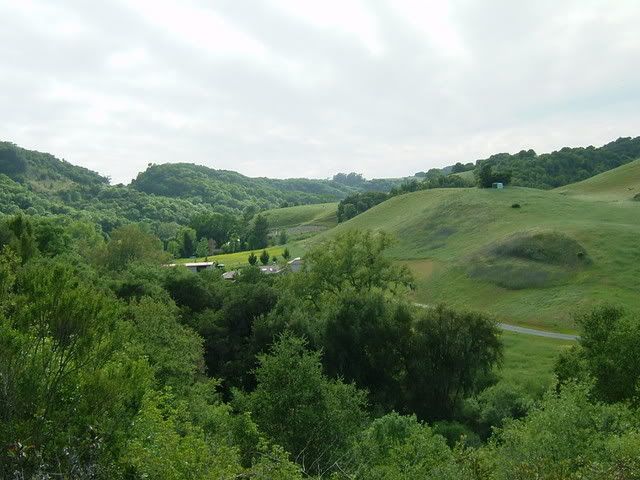 Now I have a poem by my favorite Korean poet, Ku Sang, from his book Wastelands of Fire, published by Forest Books of London and Boston in 1990. The poems in the book were translated from Korean by Anthony Teague.

The poet was persecuted by both the North and South Korean governments during the course of his life, fleeing to the south before the Korean war, then being jailed in South Korea after the war for writing essays on the corruption of power.

Born in 1919, he died in Seoul in 2004.



Scenes of a summer's day

1. Morning

Mountains, villages and fields,
all decked with scales of green,
dazzle the eyes,

along the far-stretching cotton-white paths
men, bursting with well being
like those you see in the city
in advertisements for health products,
out at work since dawn
irrigating the rice-fields,
are returning homewards

2. Noontide

A jolly lass sets out, bearing the workers' lunch
in a basket on her head,
a hairy dog trotting behind her.

Refreshed by a scoopful of makkoli,
a bowl of rice,
a moment's snooze,
the men go back to the rice fields,
while a pair of white herons
fly across the sky
with a creaking sound.

3. Evening

Through the evening twilight,
driving a cow,
with a frame on their backs, they return.

The smoke from kitchen fires,
the brushwood gate, offer warm welcome.

As from time immemorial,
hills, villages, fields,
all are unchanging here,
and even in the land's present chaos
this primordial scene is in itself enough
to restore serenity.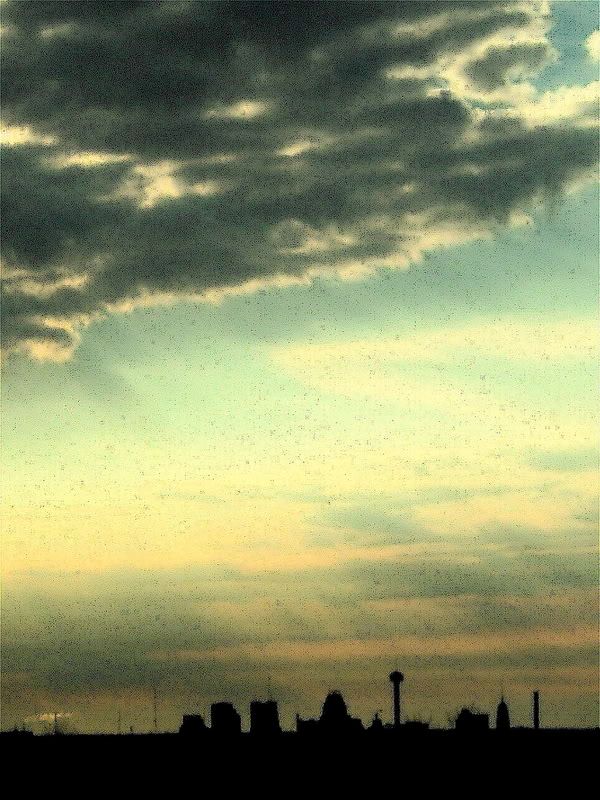 Next, I have a piece from San Antonio performance poet Rob Soto. Rob is a true heir of all those who over the years have told tales around campfires. Only recently, I am told, has he taken to putting down on paper those pieces he performs.

Here is one of those, taken from Atheist in a Foxhole a little pocket-sized book of his work put out by Le Artworks.



River City

Asphalt rivers carve deep skyscraper canyons into the heart of the city. Source and destination either unknown or forgotten to anyone you ask, but still, they find their way back home, back up stream, back out of mind. Traffic sails down navigable back streets, splashing head lights down tributary alleyways.

"All streams lead to I-35," scream the sidewalk prophets from the brick paved banks.

Cascading off-ramps of 281 feed the heart of the city. These rivers flow past churches, administrative buildings, mass transit facilities where the alienated find a place to rest.

We all ford these mighty rivers and risk being swept up in the current, which leads, oddly enough, to the Alamo. Or maybe you'll end up on the west side where the American dream is filtered out of the tap water. Or maybe you'll end up on the east side, where road signs still read no admittance.

You could end up at the delta of south Flores where the fertile silt of Theo and Malone has long since been washed away. If you fight the mighty
Broadway current you will find yourself at the head waters of disillusionment. They say their rivers are cleaner there, but that's because their trash gets swept down stream.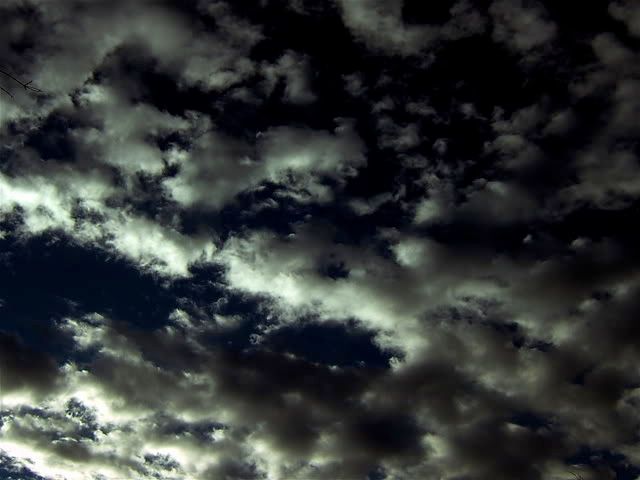 Coming up next, I have a poem by Ralph Angel from his book Neither World.

Angel was raised in Seattle, Washington where he attended inner-city public schools. He worked on freight trains for the Union Pacific Railroad as he earned his bachelor's degree at the University of Washington, then later received a Master of Fine Arts degree from the University of California, Irvine.

He is Edith R. White Distinguished Professor of English and Creative Writing at the University of Redlands, and a member of the MFA Program in Writing faculty at Vermont College.

This book, Neither World, published by Miami University Press in 1995, was the second collection of his poetry to be published. A third book has been published since.



Breaking and Entering

Many setups. At least as many falls.
Winter is paralyzing the country, but not here.
Here, the boys are impersonating songs of indigenous
wildlife. Mockingbird on the roof of the Gun Shop,
scrub jay behind the Clear Lake Saloon.
And when she darts into a drugstore for a
chocolate-covered
almond bar, sparrow hawks get the picture
and drive off in her car.

Easy as 8th & Spring Street,
a five-course meal the size of a dime.
Easy as vistas admired only from great distance,
explain away the mystery
and another thatched village is cluster-bombed.
Everyone gets what he wants nowadays.
Anything you can think of is probably true.

And so, nothing. Heaven on earth. The ruse
of answers. A couple-three-times around the block
and ignorance is no longer a good excuse.
There were none. Only moods
arranged like magazines and bones, a Coke bottle
full of roses, the dark, rickety tables about the room.
And whatever happens, well, it's whatever it takes,
a personality that is not who you are
but a system of habitual reactions to another
light turning green, the free flow of
traffic at the center of the universe where shops
are always open and it's a complete
surprise each time you're told that minding
your own business
has betrayed your best friend. But that's over,
that's history, the kind of story that tends to have an ending,
the code inside your haunted head.

Easy as guilt. As waking and sleeping, sitting down
to stand up, sitting down to go out walking,
closing our eyes to see in the nocturnal
light of day. "Treblinka
was a primitive but proficient
production line of death," says a former
SS Untersharfuer
to the black sharecropper-grandchild of slavery
who may never get over
the banality of where we look.

Only two people
survived the Warsaw uprising, and one
whose eyes are paths inward, down into the soft grass,
into his skeleton,
who chain-smokes and drinks, is camera shy,
wears short-sleeved shirts, manages to mumble,
"If you could lick my heart, it would poison you."









Gratuitous sex and violence in movies never bothered me. A good chase or a good gunfight in an action movie is right down my line. But some of the new stuff, the "Saw" series comes to mind first, I don't even like to sit through the previews. I don't see how anyone can sit through a movie like that and not come out a lesser human being than they were when they went in.

But that'beside the point, since I believe that if people want to degrade their sensibilities it's up to them and none of my business. What I hate to see though are the parents who go into those movies taking their elementary-age kids in with them. It's form of child abuse as far as I'm concerned. The other thing that irritates me is that if it were naked people in the movie instead of chopped off human parts, the theaters would probably keep the kids out.



family time

full of turkey
and dressing
and all the rest,
napped
said hello
to everyone
and goodbye
to some

nothing
to do now,
everybody
else I knew
in this place
where I grew up
is either dead,
gone, or, in one
or two cases, in
jail - so I think
I'll just go to the
movies, there's
a good one
across the street
from the hotel,
people killing
people
and things
blowing up,
no sex though
or naked
people
so we can
take
the kids

it's
exactly
what this season
calls for -
good family-friendly
entertainment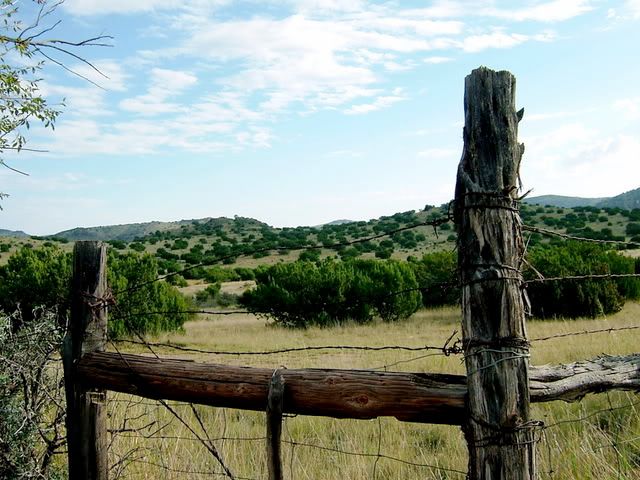 The book is one long contemplation and deconstruction, almost frame by frame, of one scene in the movie Giant, and its effect on the life of the poet, a fourteen year old Hispanic boy at the time, seeing it for the first time from the back row at the Holiday theater in San Marcos, Texas. I never actually saw the movie myself, but it seems, from the text that the scene is the last in the movie.

The poet, Tino Villanueva was born in San Marcos in 1941, at a time when there was a real, if mostly invisible, social and cultural line between Hispanic and Anglo (anyone who wasn't Hispanic) communities, mostly not sanctioned by law, but still a social fact, a fact that was in the early stages of breaking down.

After completing his military service, Villanueva earned a degree in Spanish and English in 1969 at Texas State University (then Southwest Texas State University), then moved on to SUNY-Buffalo where he received an M.A. in 1971, then to Boston University where he completed his doctoral dissertation on contemporary Spanish poetry in 1981.

His book, Scene From the Movie Giant, was published by Curbstone Press in 1993. At that time he was Preceptor in Spanish at Boston University. He had published three earlier collections of his poetry prior to this one.



The Serving of Water

Tell the portly waitress to stay overtime and
she will do it. Dressed in white, she is a
Version of Sarge...Who follows orders well
...Who may have it in her mind she is "The

Sweetest little rosebud that Texas ever knew."
Her whole embodiment is whatever she is doing.

At a booth, here, on the warm sketchy plain
Of day, it is water she sets out for the
Benedicts: the measurement of water is a ritual
That isolates a face from the many colors of the

Day, and she does so with her eyes aimed at
Anyone she has given a harsh name to - like Juana,

And her child, half-Anglo, who in Juana's womb
Became all Mexican just the same. The waitress,
Entirely conscious of her act, whose eyes, quick,
Flee back to Sarge and now call out in silence,

Brings this moment to the edge of something tense
That spreads to everything. Her sudden look of

Outward regard - then Sarge, stirring dense cloud
Gathering (entering left), standing over everyone
In tallness almighty, Ice-cream is what Rock Hudson
Wishes for his grandson: "Ice-cream it shall be."
His words a revelation of delight: "Give the
Little fella some ice-cream"...Summer is one long

Afternoon when Sarge, moved by deep familiar
Wrath, talks down: "Ice-cream - thought that kid'd
Want a tamale," An angry mass of time travels
Back and forth the distance between Sarge and

Rock Hudson, as I sit, shy of speech, in a stammer
Of light, and breathe a breath not fully breathed....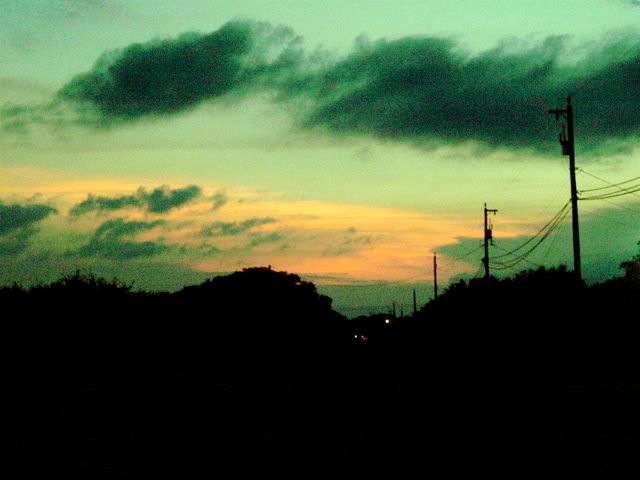 Next, here's a poem by web-poet friend Dave Ruslander from is book Voices in My Head. You can read more about Dave and his book by clicking on his link on the right.



Rapacious

Funny how the black dog glows
carrying his quarry.
When the game turns,
he will nip at out heels
and we will be the hunted,

shooting blanks.
We ride the wings of Prozac
as high as they will take us
to bring down fowl.

Hunt to hunt, hit the mark.
The black dog flushes quail:
a kind word, a pat, a bone,
or freedom from foggy swamps.

Bullets of raindrops shoot hunter and prey.
Either way, the black dog
is satisfied.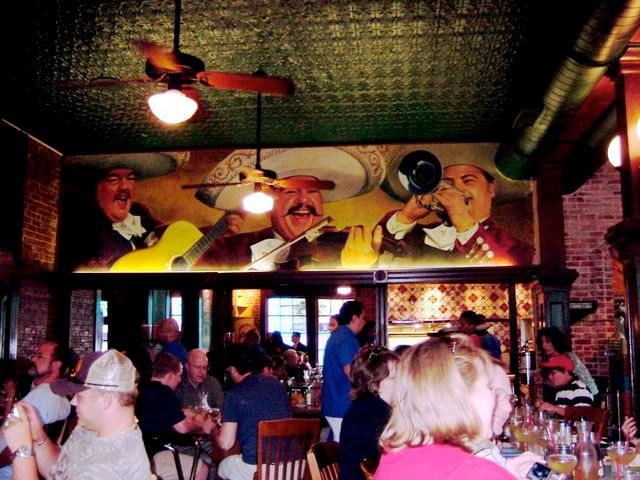 Over the course of a number of weeks, I've used a number of journal-like poem from the book Homecoming Poems by Julia Alvarez, perhaps neglecting her other work.

So, here is another kind of poem from the same book.



What Could It Be

Around the kettle of chicken and rice,
the aunts were debating what flavor was missing.
Aunt Carmen guessed garlic.
Aunt Rosa, some coarsely ground pepper.
Aunt Fofi, so tidy she wore the apron,
shook her head, plain salt was what was needed.
Aunt Ana, afraid to be wrong, echoed salt.
Just a pinch, she apologized, and reaching for the shaker.
Aunt Gladys said parsley never hurt anything.
Aunt Victoria frowned and pronounced,
Tarragon. No one disagreed.

The tarragon dotted the rice in the cauldron.
And now, as if signaled, the spice jars popped open,
unladened their far eastern wonders:
cumin, turmeric, saffron, and endives.
The aunts each put in a shake of their favorites.
The steam unwrinkled the frowns from their faces.
They cackled like witches, sampled, and nodded.

Around the table the uncles were grunting,
wolfing their food down, gnawing their chicken bones.
and yet the grunts stopped in the middle of swallows,
heads cocked at each other as if they had heard
in some far off room their own baby crying.
It needed a pinch more of...saffron? Paprika?
What could it be they had missed putting in?
The uncles ate seconds and rose in a chorus
of chair scrapes and belches,
falling to slumber on living room couches,
empty plates glowed like the eyes of the spell bound.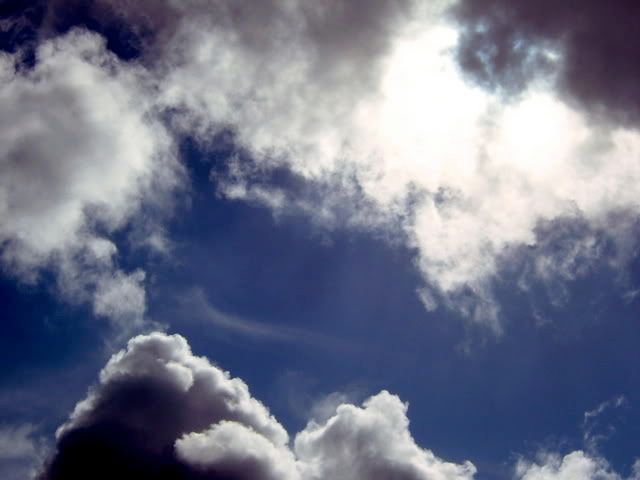 After a spring and early summer of rain two or three times a week it seemed, the later part of summer and the fall were unusually dry. We finally got a little break last week with a few passing showers.

More rain came in with a cold front, but that another story.



time out

overhead,
a black cloud
pauses

a scattering of
drops
spot the red brick
patio
like pennies
thrown
from a parade

sun
and blue
sky are hidden

the cloud
passes

drops
dry and
this bright
november day
continues
without
interruption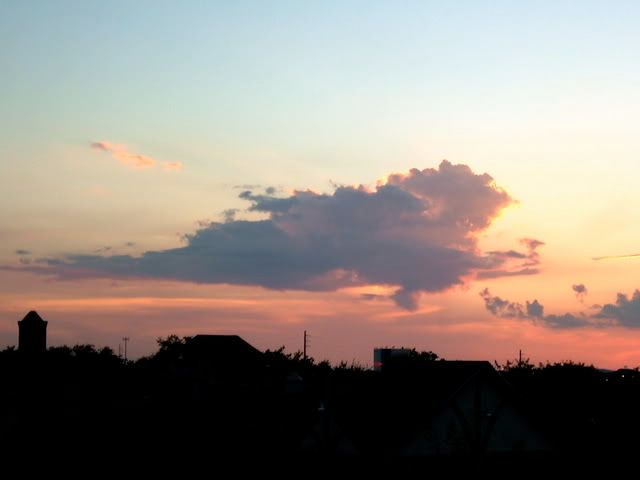 HarperCollins just released a new collections of poems by Charles Bukowski. The Pleasures of the Damned includes Bukowski's early poems in 1951 to some of the very last of his poems written before his death in 1994.

I just bought the book this morning and haven't had time to read in any detail, but here's the poem excerpted in the Times' review on Sunday. It is one of the last of his poems, written when the closing of his time could no longer be denied.



sun coming down

no one is sorry I am leaving,
not even I;
but there should be a minstrel
or at least a glass of wine.

it bothers the young most, I think:
an unviolent slow death.
Still it makes any man dream;
you wish for an old sailing ship,
the white salt-crusted sail
and the sea shaking out hints of immortality.

sea in the nose
sea in the hair
sea in the marrow, in the eyes
and yes, there in the chest,
will we miss
the love of a woman or music or food
or the gambol of the great mad muscled
horse, kicking clods and destinies
high and away
in just one moment of the sun coming down?

but now it's my turn
and there's no majesty in it
because there was no majesty
before it
and each of us, like worms bitten
out of apples
deserves no reprieve.

death enters my mouth
and snakes against my teeth
and I wonder if I am frightened of
this voiceless, unsorrowful dying that is
like the drying of a rose?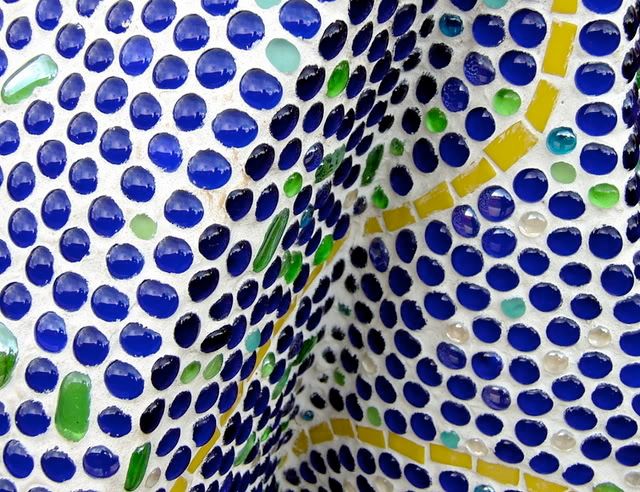 Next, we have a short poem by T Rasa, who describes himself as a 60ish semi-hermit who grew up in a mythical place called the Wild West, leaving home in the Sixties to see the world.

After forty years of seeing, he says he decided the "world" was pretty much the same everywhere and returned to the mythical place to read poetry and listen to blues and jazz (and Stevie Nicks) for the rest of his life.

He says he tries, occasionally, to write the kind of poetry he likes to read, but his main goal in life is still to brew the perfect cup of dark-roast coffee.



Gliders

Dwelling in the standing wave
between two pebbles
dropped to pond water,
we are gliders
of glass.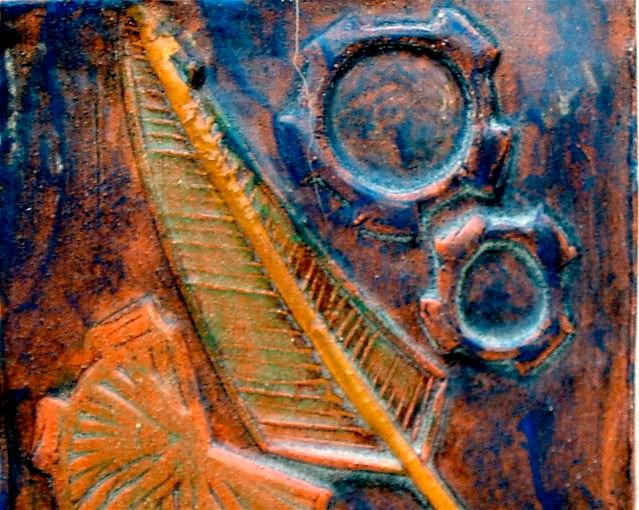 Here's a poem by Diane Glancy from her book Lone Dog's Winter Count, published by West End Press of Albuquerque, New Mexico, in 1991.

Glancy was born in 1941 in Kansas City, Missouri, of a Cherokee father and an English/German mother. She received a BA degree from the University of Missouri, an MA from Central State University in Oklahoma and an MFA from the University of Iowa. At the time this book, her third, was published, she taught literature and creative writing at Macalester College in Minnesota.



E Wa Coo Me's Conversion

She twirls & twirls
on the dance floor,
her skirt higher & higher
off the ground spinning round
& round first her knees show
then her thighs
soon the lace on her panties.
The skirt rises higher over her head.
It sucks her up into itself,
her shoulders waist hips knees
ankles her little red toes.
She dances inside her skirt.
The starch in her crinoline
twinkles like stars in the universe.
Ah! that's where she moves now,
the black space of herself where
all memories put on white faces,
ribbons hanging from the ears,
bright red spots on the cheeks.
They come alive & speak now,
their Bible open
the Saints pouring out
Paul Peter Mary Joseph Jesus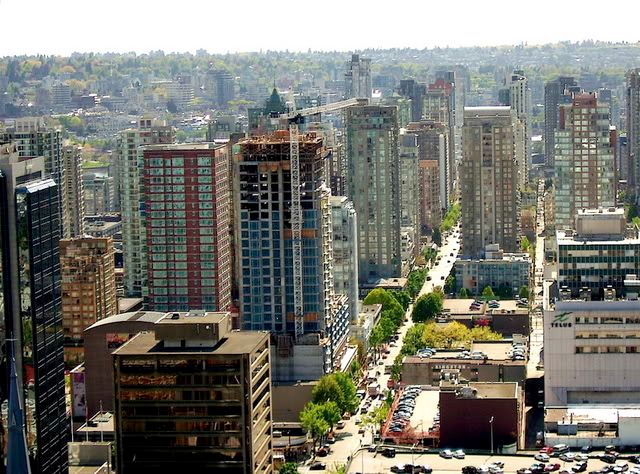 Next, our friend Alice Folkart reflects on a day in the life of many of us.



So What?

I've made it home, but
the things of this day
have been too close together,
too intermingled and tightly packed,
too loud, too soft, too bright, too muted,
too fast even to be heard.

I have traveled miles and miles
this day without running into anyone,
although I have used my horn more than usual.
And, I have learned that
meditation in a traffic jam is a nice idea,
but in the middle of an "Om" the cars all move,
the spell is broken, and so is my fender.

So many highways and bridges and
on ramps and off ramps and
numbered exits to places I've never been
and would be afraid to go,
but maybe they're okay.
I've skimmed across the face of several cities today
without smelling a single enchilada or
pot of stew, hot dog, or frying donut.
So, what's it all worth?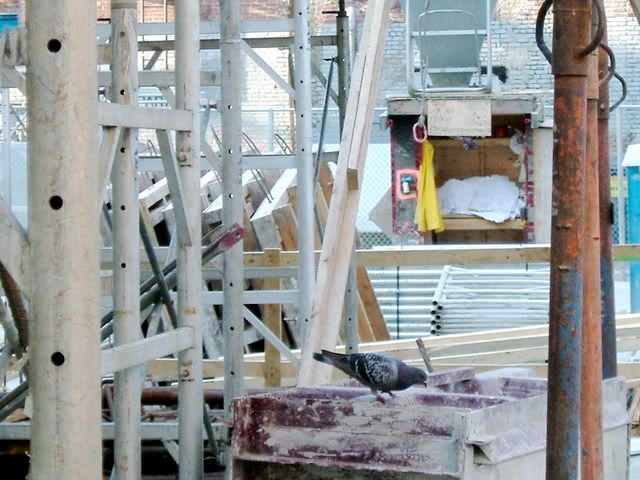 The next poem is by David Henderson and was taken from The Outlaw Bible of American Poetry.

The poem is about the end of Miguel Pinero a Puerto Rican poet, actor, playwright, addict, ex-con and friend and benefactor to many during his short lifetime. He died on 1988 in New York City from cirrhosis. His ashes were scattered across the Lower East Side of Manhattan, as he asked his 1985 "Lower East Side Poem."

Henderson, the poet, is author of several books and has published three volumes of poetry. He has written extensively on reggae and rap.



Poem - Miguel Pinero

there is a procession for departed poet-playwright-santo Miguel Pinero del lower east side

you were a fucking movie star! - Miky
"Short Eyes," "Fort Apache - The Bronx"
on television - "Miami Vice"
in one season they killed you twice

they scatter our ashes
all over the east side
like you say in your poem
and they even play a fucking videotape
of you reading the poem
as your ashes take to the breeze
and then they have a party, a feast for you
miguelito cumbia para bailar
and at this party
I saw a Latina play an African drum
along with the cumbia record
playing while everyone danced
and there were others playing
and others chanting in time
when the time came
drumming changing dancing
at the same time
and then at once everything in the room
became another avenue of time
Santo Latino rhythms
on the fringe of the fringe
bridges between worlds
between black and white - Mikey!
cambia para bailar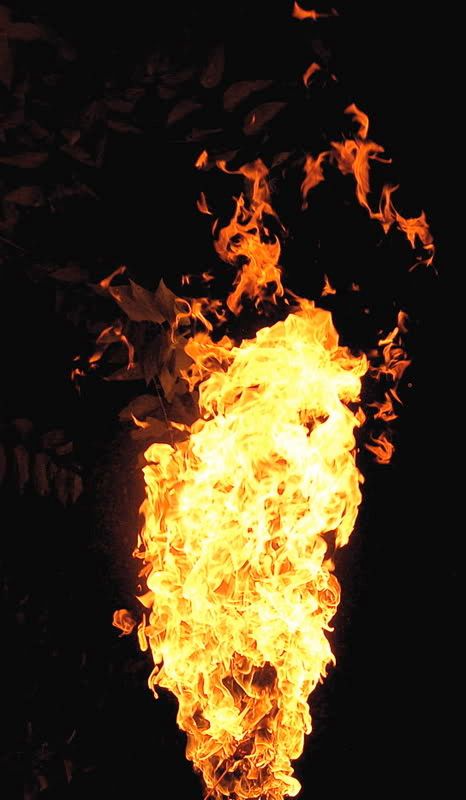 I wrote this next piece several years ago in a coffee shop in Dallas. I was up there with D who was on business travel. I went along for the ride.

I was trying something a little different with this piece, a different approach to a character sketch, trying to get inside the character by getting inside his fantasies and his fantasy vision of himself. This, I speculate, is what's inside the brain of the kind of dangerous man nobody ever sees until he starts shooting.

The poem was published in 2006 in Blaze/VOX.



Benny McGruder

Benny McGruder
is not
a Certified
Public
Accountant.

He does not have
a wife named Phyllis
two kids, a mortgage
and a pet
named Flea.

Benny McGruder
is not
five foot nine
with bandy legs
and a 40 inch waist.

He does not play golf
on weekends
with old high school friends
named Tubs,
Squeel and
Bartholomew.

Benny McGruder
does not take a bus
every weekday
to his office
at Franklin and Bean.

He does not masturbate
at night
in the bathroom
after Phyllis
has gone to bed.

And he does not weep
in the morning
in the shower
with his cheek pressed
hard against
the cold
wet
tile.

Benny McGruder
is not
what he seems.

desired by women,
admired by men,
feared by those
he might cross,
Benny McGruder
is a powerful man,
a man of presence,
a rough man,
a tough man,
a mean
motherfucker
man.

Someday you will know
about Benny McGruder.

Benny McGruder
is a man
who will matter.

Someday.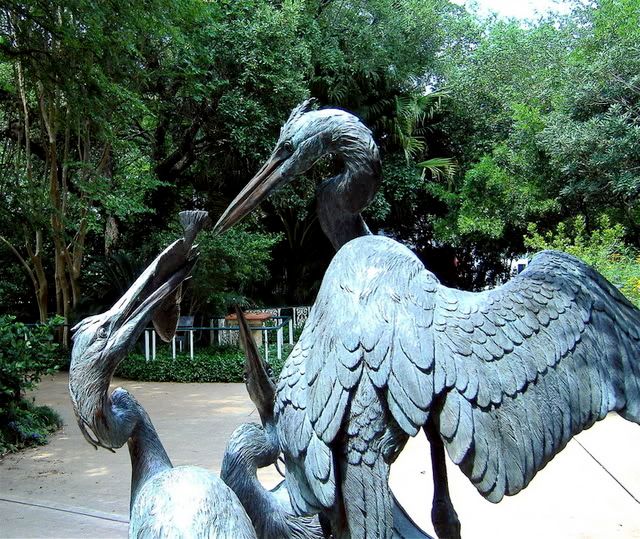 Charles Simic was born Duhan Simic in Belgrade in 1938. and was the 15th Poet Laureate of the United States. He is co-Poetry Editor of the Paris Review and the 2007 recipient of the Wallace Stevens Award from the Academy of American Poets.

I've taken these poems from The Longman Anthology of Contemporary American Poetry.



Classic Ballroom Dances

Grandmothers who wring the necks
Of chickens; old nuns
With names like Theresa, Marianne,
Who pull schoolboys by the ear;

The intricate steps of pickpockets
Working the crowd of the curious
At the scene of an accident; the slow shuffle
Of the evangelist with a sandwich-board;

The hesitation of the early morning customer
Peeking through the window-grille
Of a pawnshop; the weave of a little kid
Who is walking to school with eyes closed;

And the ancient lovers, cheek to cheek,
On the dance floor of the Union Hall,
Where they also hold charity raffles
On rainy Monday nights of an eternal November


Harsh Climate

The brain itself in its skull
Is very cold,
According to
Albertus Magnus.

Something like a stretch of tundra
On the scale of the universe.
Galactic wind.
Lofty icebergs in the distance.

Polar night.
A large ocean liner caught in the ice.
A few lights still burning on the deck.
Silence and fierce cold.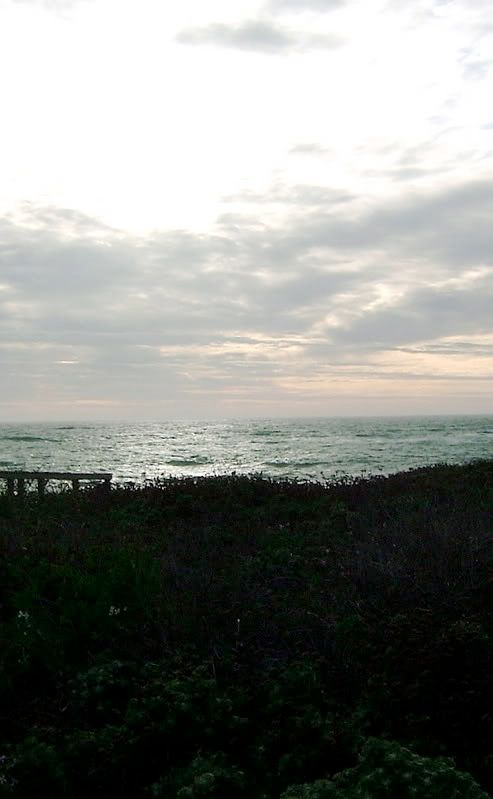 Next, I have a piece by fellow web-poet Cliff Keller. Cliff has been with us several times and I'm glad to have him back.



Write

I write to you
no, more aptly, at you.
I imagine
your heart racing at the mailbox
when there
between last month's water and Land's End
you find a framed view
into another's soul.

My envelope's torn open on the threshold
creases kneaded out on the way inside
your lips sift to the meter
as you read me.

But, in truth

my entreaties fall flat
I'm just dusting for prints on this page
looking for a testimonial to support
my plea bargain.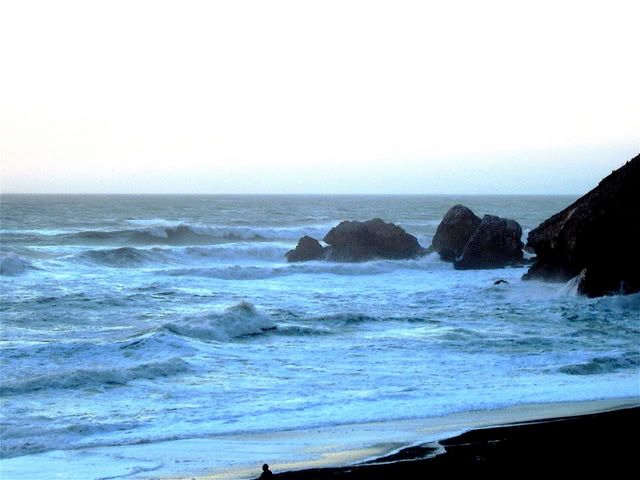 My next poem is by Mahmud Darwish. Born in Palestine in 1944, he has lived many years since in exile in Cairo and Paris.

He wrote his first poem when he was eight years old. It was about his village being lost to occupation.

This poem was translated by Ben Bennani.



The Prison Cell

It is possible...
It is possible at least sometimes...
It is possible especially now
To ride a horse
Inside a prison cell
And run away...

It is possible for prison walls
To disappear,
For the cell to become a distant land
Without frontiers.

- What did you do with the walls?
- I gave them back to the rocks
- And what did you do with the ceiling?
- I turned it into a saddle.
- And your chain?
- I turned it into a pencil.

The prison guard got angry.
He put and end to the dialogue.
He said he didn't care for poetry.
And bolted the door of my cell.

He came back to see me
In the morning;
He shouted at me:

- Where did all this water come from?
- I brought it from the Nile.
- And the trees?
- From the orchards of Damascus.
- And the music?
- From my heartbeat.

The prison guard got mad,
He put an end to my dialogue.
He said he didn't like my poetry,
And bolted the door of my cell.

But he returned the next evening.

- Where did the moon come from?
- From the nights of Baghdad.
- And the wine?
- From the vineyards of Algiers.
- And this freedom?
- From the chain you tied me with last night.

The prison guard grew so sad...
He begged me to give him back
His freedom.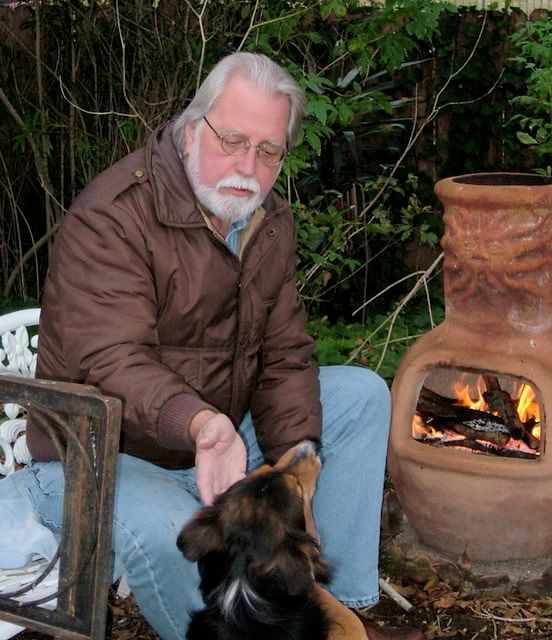 It's that time of the year - the best time of the year for me.



first fire

I've been sawing
wood into foot-long logs
since last spring's trimming,
preparing for today,
that first day of winter
when frigid wind and rain
blows in from the north
setting aside for certain
the hot and sweaty days of
summer, making it time now
for the first fire of the season

so I go to the woodpile
and pick out a careful selection
dried firewood and load up
the chiminea, little pieces
on the bottom,
big ones on top,
sprinkle it with charcoal
lighter fluid
and set it to going,
big flames whooshing up
at first, then dying down
to a polite little fire
that the dogs
and I can sit around,
me with hot chocolate,
the dogs huddling
at my knee
for an ear scratch,
as together
we welcome winter

I don't know why
this is important to me,
but there's something
about freezing my ass off
around an outside fire
in the first cold of winter
that validates me
and the ruses and routines
I go through to make it
from year to year, season
to season, something bigger
to it, the closest I'll ever get
to a primal night's dancing
around a tribal fire, dancing
to the gods of survival,
appealing
for one more year of life
under fortunate stars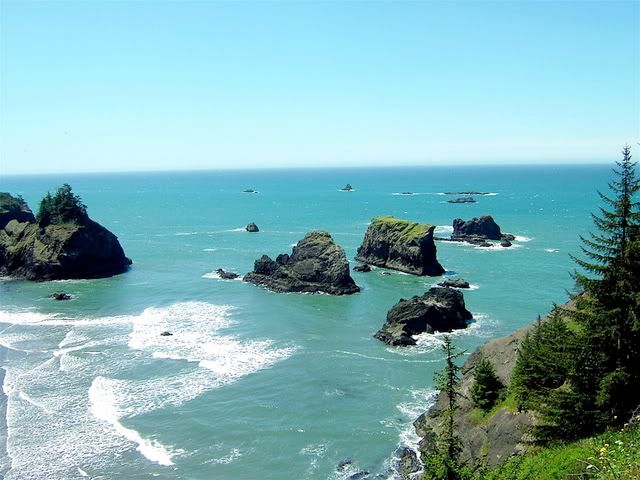 So there's a prettty picture to close the day. I'll be back next week. Hope you are, too.

In the meantime, remember, all of the work shown on this blog is the property of its creators. The blog itself is produced by and the property of me...allen itz.