Dreaming Of The High Country
Friday, November 16, 2007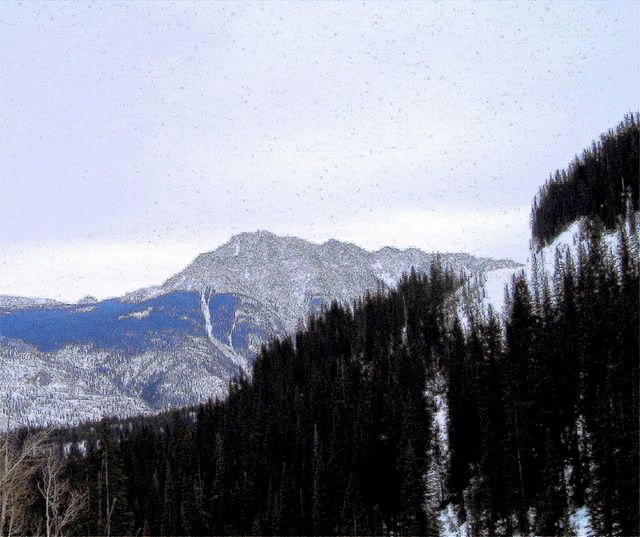 II.11.3




A lowlander born and raised, I always begin dreaming this time of year of the high country and the high country air, fresh and unspoiled.

For now, though, we have to make do with the air we have, not bad as city air goes, but would be better if everyone who got here after 1994 went back wherever they came from. (Naturally, we got here in 1993 so we're not part the problem.)

Whatever the air, here we are with the new "Here and Now," a day early because tomorrow is already full and I haven't even got there yet.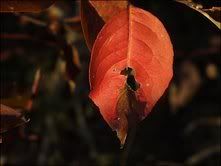 Photo by Michaela Gabriel





I begin this week with a poem by Michaela Gabriel a friend an fellow web-poeteer for about eight years now. She is also a photographer, one of her photographs appears above and more of them will appear here next week.

Michaela is a young poet born in Spittal/Drau, Austria in 1971. She wrote her first poem over 20 years ago. Her work has appeared in numerous journals and anthologies, both online and in print, mostly in English, but also in German, Italian, and Polish. As most of us who do this know, writing poetry does not pay the bills. For Michaela, teaching computer classes and English carries that load.

Michi has edited the German issue of Poems Niederngasse (where, over the years, a number of my poems have appeared, though not in German) and moderated critique workshops. She says she dreams of editing her own poetry magazine some day and believes that the English language has chosen her and not vice versa, and she prefers it to her native German.

She says she loves strawberries and warm October days, despises beer and tuna, has seen the northern lights, sunbathed on South Pacific islands, and begun love affairs with New Zealand as well as Lapland. She's a night owl, she says, with always music in her head. When she is not writing, she is reading, playing tennis, watching people, blogging, corresponding with friends around the world, traveling or enjoying The Gilmore Girls - usually several of these at the same time.

Michi lives in Vienna, a place brimful of history, where she is weaving her own colourful thread into the fabric.

In addition to all these other accomplishments, she also a web-designer who designed and built this "7beats" website, including the "Here and Now" blog. My function is to merely fill in the blanks.

This poem is from her chapbook the secret meanings of greek letters published by Dancing Girls Press. To find out more about the book, copy and past this url to your browser:

http://www.dancinggirlpress.com/secret.html

To find out more about Michi, click on her link to the right.




the secret meanings of greek letters: tau

tempests blow gates shut
a tree bleeds crimson leaves
under dying stars

trapped in darkness
another moon fails you
unfurls black petals

truculent footsteps
a man follows his shadow
unsaid words crumble

tiny snowflakes like
asterisks in winter vines
unhinge your world

tender snow blankets
all you didn't dare to dream
unsings your sorrow

two hundred breaths
awaken a pale princess
undo her braids

three doors in spring
a slice of sky on your plate
under apple blossoms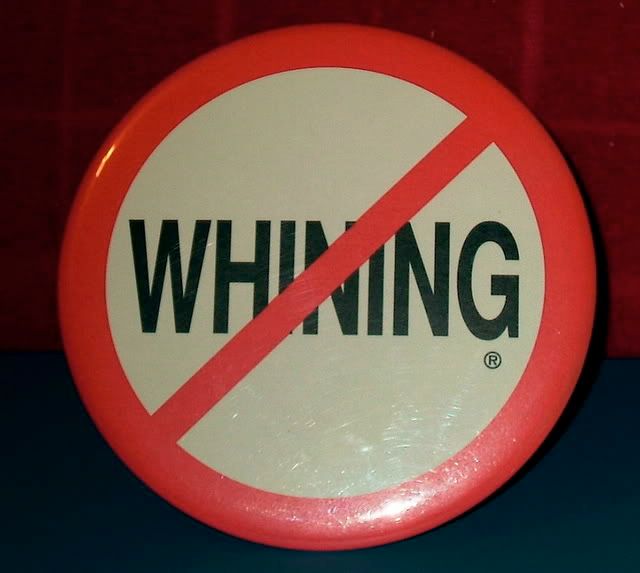 Rita Dove was born in 1952 in Ohio. In 1987 she became the second African American poet to win the Pulitzer Prize (after Gwendolyn Brooks in 1950). From 1993 to 1995 she served as the first Black and the youngest Poet Laureate of the United States and Consultant to the Library of Congress.

This poem is from her book On the Bus With Rosa Parks, published in 1999 by W. W. Norton and Company. She had previously published ten other books of poetry, short stories and essays.



Against Self-Pity

It gets you nowhere but deeper into
your own shit - pure misery a luxury
one never learns to enjoy. There's always some

meatier malaise, a misalliance ripe
ripe to burst: Soften the mouth to a smile and
it stutters; laugh, and your drink spills into the wake

of repartee gone cold. Oh, you know
all the right things to say to yourself: Seize
the day, keep the faith, remember the children

starving in India ... the same stuff
you say to your daughter
whenever a poked-out lip betrays

a less than noble constitution. (Not that
you'd consider actually going to India -
all those diseases and fervent eyes.) But it's

not your collapsing credit, it's
the scream you let rip when a centipede
shrieks up the patio wall. And that

daughter? She'll find a reason to laugh
at you, her dear mother: Poor thing
wouldn't harm a soul! she'll say, as if

she knew of such things -
innocence and soul smart enough to know
when to get our of the way.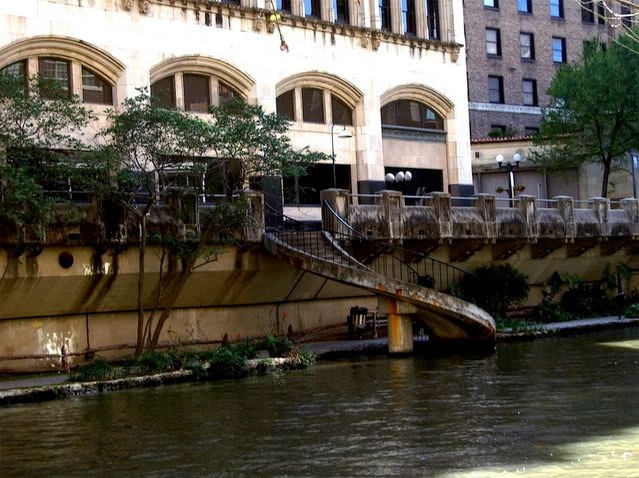 Here's a little poem I wrote sitting on my favorite porch on South Alamo, about some scuttlebutt (don't we have some great words) I had picked up just a few minutes before.



talent

I can see
workers
in the loft
across the street
remodeling
for a new owner

I've heard
it's for that
actor guy,
the one
who had some
success
on TV
then decided
he was god's
gift
to the movies
only to discover
after a string of
really bad movies
that he heard wrong,
that he was really
god's gift to TV
so he's back now
in a third-rate
series
that's a rip-off
of a second-rate
series
that's a rip-off
of the series
he thought he
was too good for

I wonder
how it will be
to sit here on the
porch
drinking my coffee
right across the street
from such all-around
talent
for downward
mobility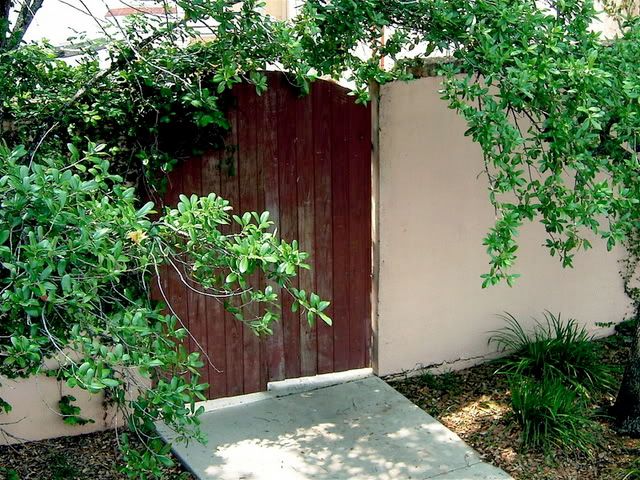 Next, I have a short poem by Henri Coulette from his collection published by The University of Arkansas Press in 1990.

Coulette was born in 1927 and died in 1988. His first book, The War of the Secret Agents and Other Poems, was greeted with acclaim, while his second, The Family Goldschmitt, received little attention. No surprise to that, since it has been reported that much of the first edition was accidentally pulped. He did not publish another book during his life. Donald Justice and Robert Mezey prepared this collection after his death and brought it to The University of Arkansas Press for publication.



Doors

The two-sided nature of doors
Is disturbing to lovers.

They would have them have
One side only as walls have.

We can forgive the lovers -
And haven't we always? -

Their being so unhinged
By hints of duplicity.

Trust, rather, the pensioners,
Who know that doors yawn

As friends do at daybreak,
And that they close like wings.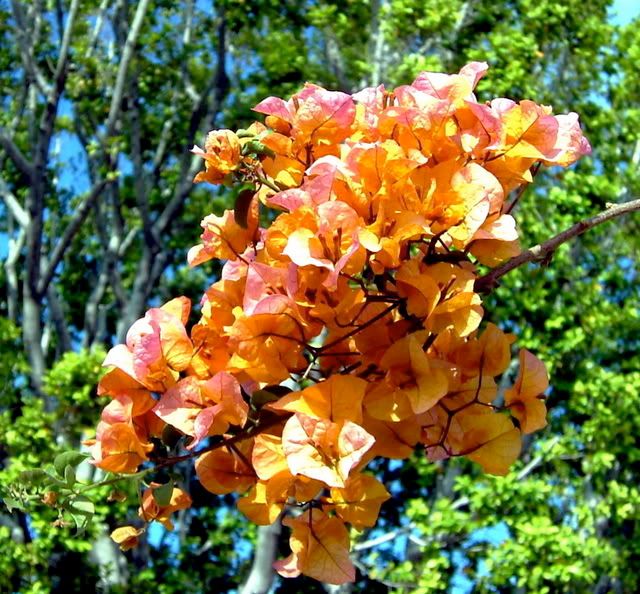 Now, I have another love poem from Beki Reese.



Quartet

with lips
softened by dew
I taste this evening's cask
and chase it with an ounce or two
of you

your words
resonate deep
within my hearts caverns,
echoing desire throughout my
senses

you eyes
whisper promise,
look where no one else dared
to seek the secrets of my heart's
lost faith

your touch
seals the bargain,
my renegade heart for yours,
given without hesitation
or fear.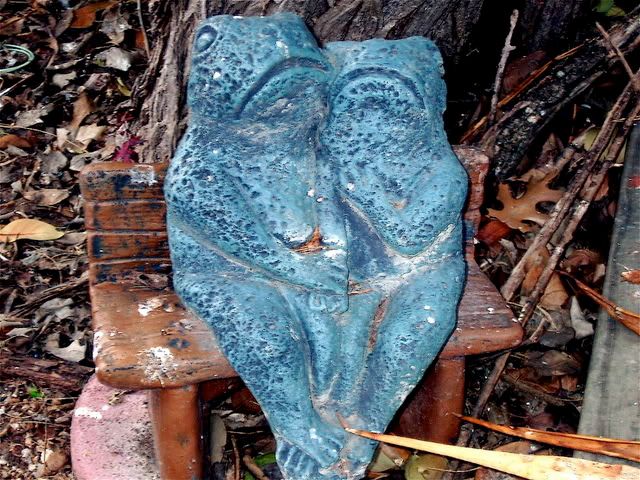 I looked up Doc Dachtler on the web and the most comprehensive information on him I could find was in "Here and Now" some months ago when I used some of his work. And that's not much - he's an actor, carpenter, poet and chronicler of Nevada County, California.

I enjoy reading him.

These two short pieces are from his book ...Waiting for Chains at Pearl's, published by Plain View Press in 1990.



Frogs in an Airbucket

for Christine Hundemer and Nathaniel
Springcreek Dachtler in the drought of 76 & 77

I'm framing a little house for a friend.
They bring a bucket of moribund frogs
whose skins are dull brown and dry;
not moving.
I pour a cup of fresh water into the bucket
and they start moving and jumping
so we put a lid on quick
nbsp; See Dad! They're not dead!
They want to take the frogs to Uncle Pete's Pond
because their home pond is just a mud spot.
I look at them;
going down the road, no shoes,
skinny and dried on dirty.
Two kids
holding the bucket together
leaning out with grins,
they too are
frogs in an airbucket.


It Gets to Kids Even if They Read by Kerosene,
Shit in Outhouses and Don't have TVs

For Aaron Sanfield and Nathaniel
Springcreek:

They are coming through the woods.
I hear them talking.
Aaron has a small box on his shoulder
like a porter in a safari of two.
nbsp; What's in the box? I ask.
He brings it off the shoulder,
lid flips open,
one motion.

There rubber banded,
labeled
like gold bars neatly stacked:
STAR WARS CARDS!

We look at each other.
Bubble gum grins.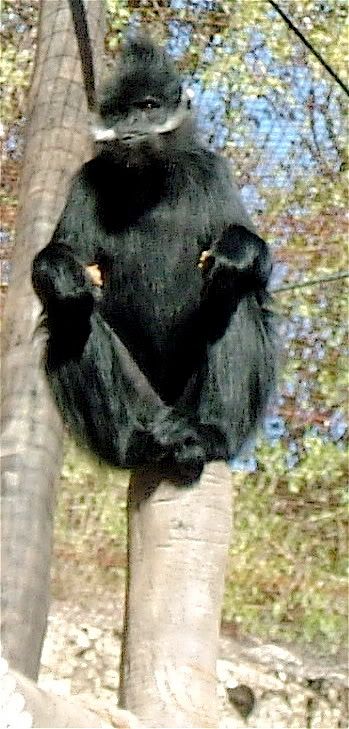 Didn't have anything else to do so started thinking about sex. Heck, sometimes I do that even when I do have something else to do.



sex

I was thinking
about sex, maybe
a weird thing
to be thinking
about at 4 pm
on a sunday
afternoon
but it's not
as bad as it
might seem
since it was
just a piddly
little
non-prurient
internal
discussion
of a
philosophical
nature
concerning the
onset of sexual
maturity, attitudinal
that is, not hormonal,
arising from the viewing
of a movie trailer
for one of those
teenage
grope a dope
movies
it just got me
thinking about
how some kids
grow out of their
natural fifth grade
obsession with sex
early, while others
of great age and ex-
perience
die with that
obsession still
driving
their
lives

having considered
this question,
I have concluded
sexual maturity
arrives at that
moment
you realize sex
is not something
done in the dark
that nobody else knows
about, that, in fact
everybody
not only knows about
it, they do it,
everybody
you see on the
sidewalk
at the supermarket
at work
at the park
where ever you are
does it or did it
or wants like crazy
to do it, that
presidents and
prime ministers
do it, that ship
captains do it,
that lawyers and
judges do it
that the barber
who cuts your hair
does it, that the
prime and proper
lady at the library
and the people
on fox news,
for crying out
loud, do it and
that your preacher
does it and your
sunday school teacher
and even some priests
do it, though they're
not supposed to tell,
that your mother
and your father did
it or maybe even still
do it, that
their mothers
and fathers
and their mothers
and fathers
mothers and fathers
did it, back
10,000 generations
to two monkeys
jumping and bumping
and humping
in a tree,
all of that doing
and thank god for
it or you wouldn't
be here to do it
today

what's the point
of all this I can't
say, it's just once
you start thinking
about all these people
doing it, doing it,
doing it
every where
you turn, you have
to wonder how
the earth doesn't
just get knocked
to a wobbling
right
off its
axis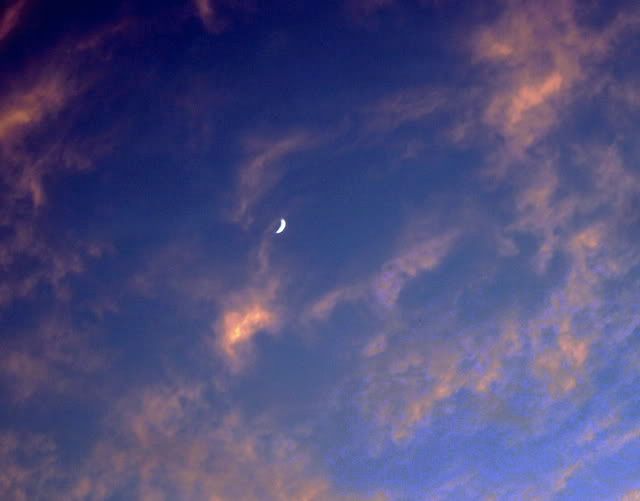 I have this piece by the one name poet Sapphire from her book
American Dreams.

Sapphire is a performance poet. She lives and works in New York City and was born in California. American Dreams, published by Serpent's Tail/High Risk Books in 1994, is her first collection of prose and poetry. Her work has appeared in several anthologies, including High Risk 2: Writings on Sex, Death & Subversion, Critical Condition: Women on the Edge of Violence, and Women on Women: An Anthology of American Lesbian Short Fiction. Sapphire earned a degree in Dance, from City College in Harlem, where she was the 1994 recipient of the MacArthur Foundation Scholarship in Poetry, and an M.F.A. from the writing program at Brooklyn College. She was the first place winner in Downtown Magazine's Year of the Poet III Award for 1994.

She writes of the bleak streets with no punches drawn, about things you usually see reported in the back pages of your newspaper in more circumspect language.

This poem is in four parts, altogether too long from this venue, so I'm breaking the poem in two, the first two parts this week and the last two next week.



Rabbit Man

1.

he's the night
chasing rabbits,
a pot of dust
under the asphalt sky
cracked with stars.
athlete,
"colored boy from Houston makes good."
standing straight as a razor
he cuts my vagina open
stretches it like bleeding lights thru dark air
his rabbit teeth drag my tongue
over sabers hidden in salt,
from the slit tip
red roses drip
screaming: daddy don't.

I'm not supposed to be
your dinner nigger.
your semen forms fingers
in my throat,
furry fingers.
I cough all the time
rabbit man
colored boy
run
jump
hurdle after hurdle -
higher.

till your penis melts
like a marshmallow in fire
and your fear is a desert with no flowers
except two daughters
American Beauties,
tight rosebuds you hew open,
petals of pink light left bleeding
under a broken moon.
pine needles spring up in the sand
but you don't ask what they're for
surrounded like you are by infant daughters,
little dog fish drowning in diapers.
you did this rabbit dick,
rabbit dick
rabbit dick
hopping coprophagous freak
blind eyes opening
like terminal disease
in mouth after mouth -
paralyzing light.

2.

I slide between cold polyester rooms,
into your bed -
everything is so cheap and falling apart.
I recoil from the blond skin and
bleeding blue eyes of Jesus.
most nights you slept
in the obituary of light -
alone.
the picture is positioned
so when your head hit the pillow
you saw Jesus.
the what?

continued next week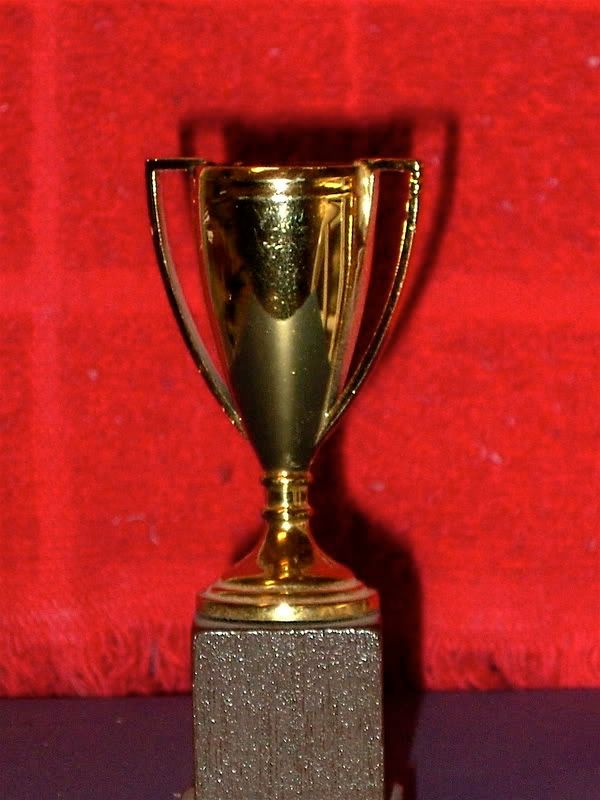 Here's an interesting magazine piece written by Gregory Corso and Allen Ginsberg. It appeared in Esquire in 1986, under the title "Ten Angry Men." It is taken from The Outlaw Bible of American Poetry, which, with literally hundreds of poetry and prose pieces, is becoming a major source of a particular kind of American poetry for me for "Here and Now."

The "outlaws" were a group outside the mainstream, speaking mostly to each other. As usually happens in such closed-loop conversations, both brilliance and bullshit are produced. Both are in evidence in this piece.

I post it here under the title given it by it's authors.



Ten Outlaw Heroes

William Carlos Williams (1883 - 1963): Respectable pediatrician by trade, by vocation and outlaw from an Academy that didn't understand his Einsteinian invention of a "relative measure" as a new law of verse form to articulate living talk on the poetic page. Proposed that American poets write American; after Robert Lowell had a nervous breakdown, most did, Following generations still hear Dr. Williams speaking to them kindly from the grave.

Willem De Kooning (1904 - ): Made and broke art. The fourth top Dutchman, after Vermeer, Rembrandt, Ban Gogh. Abandoned the literal image of empty lot fence & steam shovel; taking their abstract forms, excavated giant city holes in the 2-D 1940s canvas. Experimented the volumes of breasts, thighs and holes a lifetime, saw women for what they were. A classic moderne American.

William Seward Burroughs (1914 - ): Inventor of a literary collage montage cut-up jump-cut technique for novel writing (Naked Lunch, Wild Boys, Place of Dead Roads) as a counter-brainwash method for reversing effects of mass media, Military-Industrial communist-capitalist CIA-KGB disinformation Reality Image Bank. Inventor of Heavy Metal, Soft Machine, Steely Dan concepts for multitude of garage bands across the MTV globe. A doctor of doctor'd time and space. Rimbaud's Poet of Science.

Charlie Parker (1920 - 55): Took off from spoken black street-speech cadence in an alto saxophone breath that blew down the skyscrapers of New York. 'When the mod of the music changes, the walls of the city shake," quote Plato. Parker proved it, changing the time of gutbucket jazz, transforming the cadence of prose novels and lyric poetry, altering the rhythms of white speech, syncopating up the mechanistic metronome of modern thought. Once busted for drugs, was outlawed from playing music in New York clubs in the last decade of his brief life for lack of a police-OK'ed cabaret card, made and broke jazz, the supreme intellectual of Afric sounds.

Jack Kerouac (1922 - 69): Visionary Seer of his own beatific generation looking up out of the bottom of the empty-barrel of the atom-bomb world, prose creator of twentieth-century intercontinental myth of personal-heart consciousness in over twenty tomes writ in obscurity saintly solitude prior to enlighted Fame. Bodhisattva behind the solipsistic Arhats of New Journalism; redeemer of individuality in the hyperindustrialized metropolis, poetic adorer of humankind whose Mexico City Blues inseminated the hearts of a hundred younger poets including immortal Dylan. Hermetic messenger of Buddha consciousness in the American Half-Century; yet suffering Christ-loving alcoholic body crucifixion, took care of his cracked mother & "didn't throw her to the Dogs of Eternity." Wrote the first true North American haikus; gave speech back to Bop, gave Bop to speech; scribed sacred prayers in guise of modernistic novels that for a single vast and interconnected visionary Bookmovie of his mortal life.

Neal Cassady (1926 - 68): Prototype inspirer of Kerouac's telepath prose of 1940s Roads, Johnny Appleseed of Bay Area Aquarian weed culture; living human phantom behind the Grateful Dead, king of Ken Kesey's 1960 cross-continental psychedelic Wheel; tenderhearted lover of melancholy poets, family railroad brakeman father husbandman, classic jailbird orphan haunted by his lost father the United States itself. Dragon slayer of squaredom, the hip-cocksman of the American vulva, spoke faster than a bullet and hit the mark because he could recollect recall entire contents of some moments of his universal mind.

Julian Beck (1925 - 85): Helped invent Nike Laughter peace protest refusing to duck-and-cover underground mid-1950s for atom-bomb drill. Then as American Living theaterman survived the glory of 1960s Paradise Now and brought his pacific-Anarchy onstage for Europa; as did Shelley, ventured to free the heirs of Prometheus from their bondage on the Military-Industrial rock where an American eagle plucks perpetual War-Tax from the liver. In his last year insulted from the aisles by homophobic bourgeois press reviewers in America, rose from cancer bed with a hollow-eyed finely chiseled intelligent skeleton face to act Cotton Club film Mephistopheles, pre-record television serial dream Lama reappearances, then fly off to a Swiss graveyard with video innovator Nam Jun Paik and read a page of classic anarchist text, "Slavery is the necessary consequence of the very existence o the State" (from Rousseau's "Theory of the State" by Mikhail Bakunin), over the grave of the great Bakunin while smoking a cannabis joint, breaking the laws of death.

Robert Frank (1924 - ): Abandoned imitation of classic art picture misty naked girls on Turkish rugs and Swiss chalets with cuckoo clock snowpeaks, came down to the gutters of Paris and black Mississippi backroad America, inventing the Leica gut portrait of jukebox coffins & and Chicago flag cigars. Gave up on snapshots and invented spontaneous chair-scratching-across-the-floor underground movies that turned Hollywood upside down till Marlon Brando stuck a buttery finger up his lady's behind in a last tango of cinema-inspiration breaking the bonds of commercial censorship. The map of the wandering Jew on his face, his eyes are human, but arm'd with lens and shutter can be gods spies thru 35mm stills black & white 16mm cinema scriptless classics like Mick Jagger in Cocksucker Blues, or video-haunted spots of time home-make on Daytona Beach, by the 1990's some kind of million-dollar full-scale genius accident film likely'll get shot far from Hollywood.

The Vidyadhara, The Venerable Chogyam Trungpa, Rimpoche (1939 - ): A bona fide guru Tibetan Lama, knowledge holder of Thousand year-old Wild Wisdom lineage teachings of the Kagyu-Nyingma Buddhist schools of actual Shambhla kingdom once misnamed Shangri-La. A Renaissance man of the highest peaks of East, meditation emperor, space awareness Dance-master, witty rude calligrapher whose poetry and flower arrangements unite the Mind with Body; Admiral of Tibetan Navies, Prime Minister of Imagination in the Gkuddhafields, General of empty Doorkeeper Armies at the Eternal Gates in Rocky Mountains' American spine; founder of Naropa Institute: 2130 Arapahoe Avenue, Boulder, Colorado 80302 - the first Buddhist college in the West, whereat students can attend the Jack Kerouac School of Disembodied Poetics; Vajrayana vehicle teacher, Chairman of Board of Directors of Ordinary Mind.

Bob Dylan (1941 - ): One of the most powerful blues singers ever heard in the West, peer of Ma Rainey and Leadbelly in long unobstructed ecstatic breath, his body consciousness of column of air stopping time inspired at the international microphone, Poetus Magnus at the piano of conscience, so hard-working, got no time to answer telephone and mail media vampiric flattery insult lacklove paranoia; genius of the ethic metaphor from Hard Rain past "Idiot Wind"... "to live outside the law, you must be honest." A literary heir of early-century black lyric minstrels, white Bardic rebels of the 1950s. Stands alone the world's troubled muse - He has nowhere to go, a singing bum of the mind.









There are several references to William Carlos Williams in this issue so it's only fair that we give San Antonio wit David Kelly a chance to abuse Williams with this parody.

Since WCW is like a rockgod to me, I am happy that David spreads his abuse to include Robert Frost and Emily Dickinson.

(Actually, David says that he has affection for all three of these poets and couldn't parody them if that wasn't so.)



To Hell With William Carlos Williams

free form poetry


oozes from the brain,


turdlike


in


chopped,


rabbity,


pellets,


or in great dribbly-long gushes, uncontrollable, as from a spastic
colon.



To Hell With Robert Frost

Two roads diverged in a yellow wood
And so it was the dice were tossed
I studied both roads from where I stood
Which didn't do me any good
Except to get me good and lost.

So here I am in the yellow wood
Devoid of clean undies or a comb -
As I wander through the yellow wood,
I'd take my turns over, if only I could.
I wish to Christ I'd stayed at home.

I've come to despise this yellow wood,
It's birds in song, air fresh and clean -
If I can escape the yellow wood,
I may return, someday I think I should
And bring with me matches and gasoline.



To Hell With Emily Dickinson

Because I would not stop for Fate
She knocked me on my ass
And danced with cleats upon my head,
Told me She was the boss.

She pummeled me quite handily
And then, to my surprise,
She gave me to her sister Luck
To further tenderize.

Then Happenstance dealt me a blow
That knocked my breath right out.
I flopped and gasped for breath like an
asphyxiating trout.

Then Serendipity jumped in
And with a piercing cry
And heroic, wasted effort
Fought Them off valiantly

So to this day the Universe
Is my sworn enemy
And I'll not hesitate to put
A thumb into Her eye.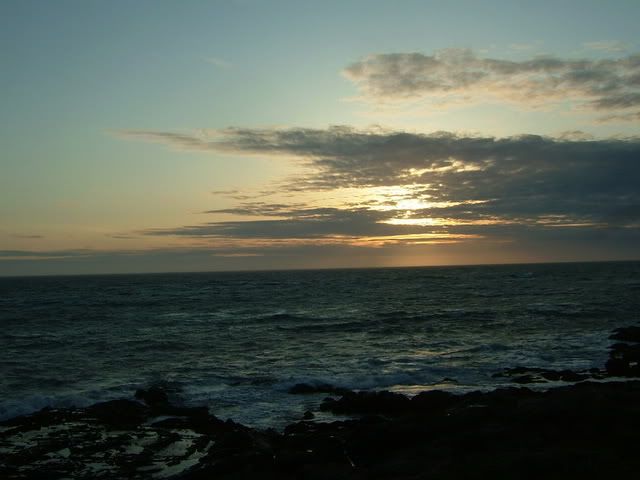 I'm pleased to welcome back to "Here and Now" Susan B. McDonough. She is a poet with one foot in coastal Maine the other in the sonoran desert. She splits her time working at small Maine Farm and as a desert landscaper. Along with all her other activities, she describes herself as tamer of two teenagers.



Forecasting Daybreak

I count window
panes and silverware,
welcome infomercials
after midnight.
Daylight is invited -
a long awaited
guest. I pull on
the weary handle
to let him in,
but find its weight
in my palm.
Wait, wait!
I'll let you in!
I'll let you in!
But, the Atlantic
has found
the darkest cloud
to blow between
sun and earth.
Now Daylight
flounders and wallows
its way west.









Robert Lowell (1917 - 1977) had a great interest in history, which is reflected in much of his work. Originally a very successful traditional poet, he came under the mentorship of William Carlos Williams and put aside the dense, allusive, ornate of much of his earlier work and turned to more open forms and more personal, even confessional, subject matter.

I took this poem from The Longman Anthology of Contemporary American Poetry, originally published as a college textbook in 1989.



For the Union Dead
"Relinquunt Omnia Servare Rem Publicam."

The old South Boston Aquarium stands
in a Sahara of snow now. Its broken windows are boarded.
The bronze weathervane cod has lost half its scales.
The airy tanks are dry.

Once my nose crawled like a snail on the glass;
my hand tingled
to burst the bubbles
drifting from the noses of the cowed, compliant fish.

My hand draws back. I often sigh still
for the dark downward and vegetating kingdom
of the fish and the reptile. One morning last March,
I pressed against the new barbed and galvanized

fence on the Boston Common. Behind their cage,
yellow dinosaur steamshovels were grunting
as they cropped up tons of mush and grass
to gourge their underworld garage.

Parking spaces luxuriate like civic
sandpiles in the heart of Boston.
A girdle of orange, puritan-pumpking colored girders
braces the tingling Statehouse,
shaking over the excavations, as it faces Colonel Shaw
and his bell-cheeked Negro infantry
on St. Gaudens' shaking Civil War relief,
propped by a plank splint against the garage's earthquake.

Two months after marching through Boston,
half the regiment was dead;
at the dedication,
William James could almost hear the bronze Negroes breath.

Their monument sticks like a fishbone
in the city's throat.
It's Colonel is as lean
as a compass-needle.

He has an angry wrenlike vigilance,
a greyhound's gentle tautness;
he seems to wince at pleasure,
and suffocate for privacy.

He's out of bounds now. He rejoices in man's lovely,
peculiar power to choose life land die -
when he leads his black soldiers to death,
he cannot bend his back.

On a thousand small town New england greens,
the old white churches hold their air
of sparse, sincere rebellion: frayed flags
quilt the graveyards of the Grand Army of the Republic.

The stone statues of the abstract Union Soldier
grow slimmer and younger each year -
wasp-wasted, they doze over muskets
and muse through their sideburns...

Shaw's father wanted no monument
except the ditch,
where his son's body was thrown
and lost with his "niggers."

The ditch is nearer.
There are no statues for the last war here;
on Boylston Street, a commercial photograph
shows Hiroshima boiling

over a Mosler Safe, the "Rock of Ages"
that survived the blast. Space is nearer.
When I crouch to my television set,
the drained faces of Negro school-children rise like balloons.

Colonel Shaw
is riding on his bubble,
he waits
for the blessed break.

The Aquarium is gone. Everywhere,
giant finned cars nose forward like fish;
a savage servility
slides by on grease.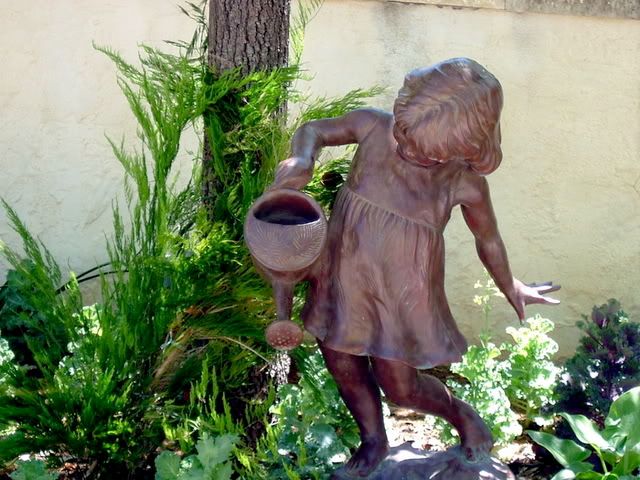 Charles Bukowski didn't let his image slip very often. Here's one of those instances when he did.



the man?

my daughter said this when she was 5:
HERE COMES THE MAN!
what? I said. what?
I looked all around.
HERE COMES THE MAN!
O, HERE COMES THE MAN!
I went to the window and
looked out. I checked the latch
on the door.
she came out of the kitchen
with a spoon and a piepan:
clang, clang, clang!
HERE COMES THE MAN!
HERE COMES THE MAN!
O, LOOK, SEE THE MAN!
SEE THE MAN NOW!
HERE COMES THE MAN!

she means something else,
I thought, and I clapped my hands in
rhythm and we both
marched around and
sang and
laughed. me
loudest.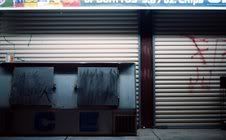 Photo by Thomas Costales





Thomas Costales is back with this week, with more of his moody and mysterious night images.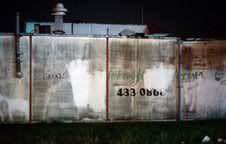 Photo by Thomas Costales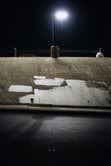 Photo by Thomas Costales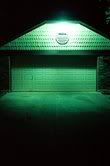 Photo by Thomas Costales





It's been a while since we had a poem from the tarot series by Alex Stolis. Well, I just received several new ones from Alex. Here is the first one.



Card VI

The Lovers have second thoughts

I've never seen a wounded bird
in flight but have heard the sound
of longing as it walks out the door.

there are no words to describe the moon
as it ripens on the horizon.

after you go I will dye my hair
again and again until its original color
is forgotten

every moment feels caged and quiet,
the sting of penance becomes dull.

magnolias remind me of our first time,
a dry summer and intentions that crumbled
to dust at sunset.

I could leave without a trace,
not even a whisper to mark my path.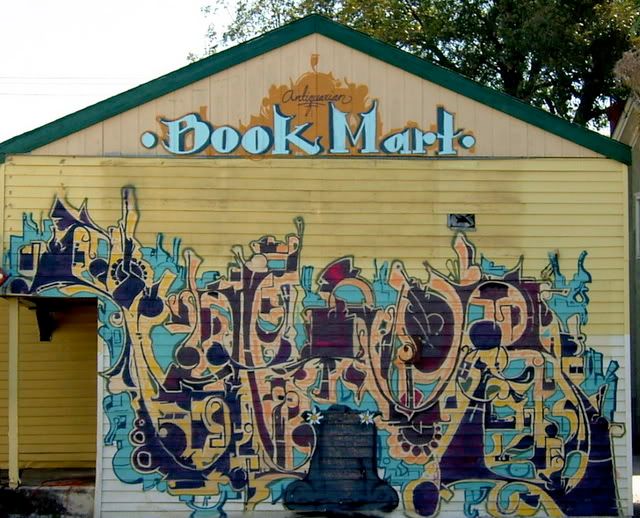 The anonymous Nineteen Ancient Poems were written in the second century B.C. and helped shape the themes and forms of Chinese poetry for the next two thousand years. We don't have space for all nineteen, so I'll just pull several that particularly appeal to me.

The poems were translated by Tony Barnstone and Chou Ping.



fromNineteen Ancient Poems

1
Traveling traveling, and still traveling traveling,
you're separated from me for life,
ten thousand miles apart,
gone to the other end of the sky.
With your road so long and difficult,
how can we know if we'll meet again?
A northern horse leans against a northern wind;
a southern bird nests on southern branches.
This separation lengthens day by day,
and day by day my gown and belt grow slack.
Floating clouds obscure a white sun
and wanderer, you do not return.
Missing you makes age come fast.
Years and months spin past.
No need to mention you abandoned me.
Just take care of yourself and eat enough.


2
Green so green is the river grass,
thick so thick are the garden willow's leaves.
Beautiful so beautiful is the lady upstairs,
shining as she stands by the window, shining.
Pretty is her powdered rouge, so pretty
with her slender, slender white hands.
Once she was a singing girl,
but now is the wife of a womanizer.
He travels and rarely comes home.
So hard to sleep in an empty bed.


3
Green so green are the cypress over the burial mounds.
Boulders upon boulders in the rushing ravine.
Born between heaven and earth,
a man is a long distance traveler.
Let's take joy from this pitcher of wine
and drink with heart, not thin pleasure.
Whipping slow horses pulling our wagon,
we'll play at Wan and Luo.
It is so noisy and crowed in Luoyang,
officials with caps and belts visit each other,
there are main streets and tributary lanes,
and mansions owned by kings and princes.
The two palaces gaze at each other from afar,
yet their watchtowers seem just a hundred feet apart.
Let's exhaust ourselves in banquets to entertain our hearts!
Sorrows and melancholy - who needs such pressure?

6
I cross the river to pick lotus flowers
where fragrant grasses grow in the orchid lake.
But to whom can I send these flowers?
My love is far away on the road.
I turn my head and look home
down the road so long and wide.
We share one heart yet live apart
in sorrow and grief till age takes us.


7
Clear moon pours bright light at night
and crickets sing in the eastern wall.
The Big Dipper's jade handle points to midwinter,
all the stars incredibly clear.
White dewdrops hang to wild grass,
as seasons flow by fast and change.
Autumn cicadas rub their wings in trees.
Where have black swallows migrated to?
Once we studied together,
but you have soared on powerful wings,
forgetting we once held hands.
You abandoned me like old footprints.
The South Basket and North Dipper can't be used
and the Pulling Ox won't bear a yoke.
Indeed, nothing is solid as rock.
What's the use of empty names.


17
A cold current in early winter,
a north wind of bitter shivers.
This grief lengthens night.
I look up, see a million stars arrayed,
a full moon on the fifteenth
but on the twentieth the moon-rabbit's part gone.
From a far land, traveler, you came
and handed me a letter
with a first part about missing me,
a second part mourning long separation.
I put the letter in my sleeve
three years ago. The characters still speak.
My whole heart holds on with a passion.
I fear that you won't understand.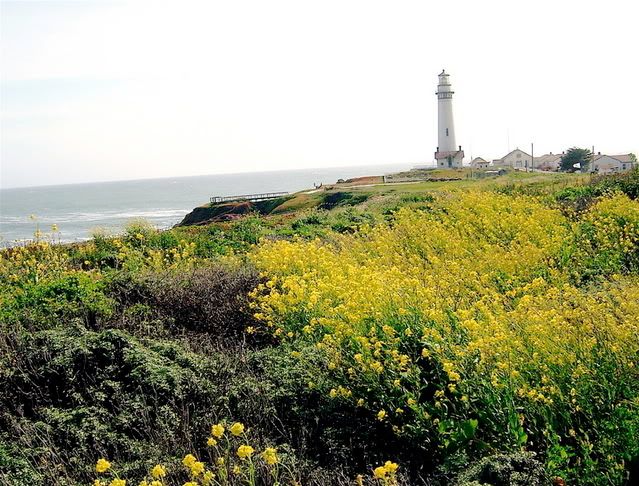 Back again to thunderous applause, here's California-dreaming Hawaiian poet Alice Folkart with two short poems from her recent visit to Tokyo.




Hot Time in the Old Town

Morning.
Old man sweeping
last night's drunks out of sight.
Hot time in the cold streets - Tokyo.
Start over.


Rainy Afternoon in Tokyo

Rain, like needles,
just this side of sleet,
almost snow,
enough to knock
the tender white petals
off the cherry boughs
onto the thick green waters
of the palace moat,
enough to encourage
the hoary algaeified carp,
tarnished copper bodies,
to distemper the glassy stream,
dimly taking the fractured blossoms
for tasty, struggling insects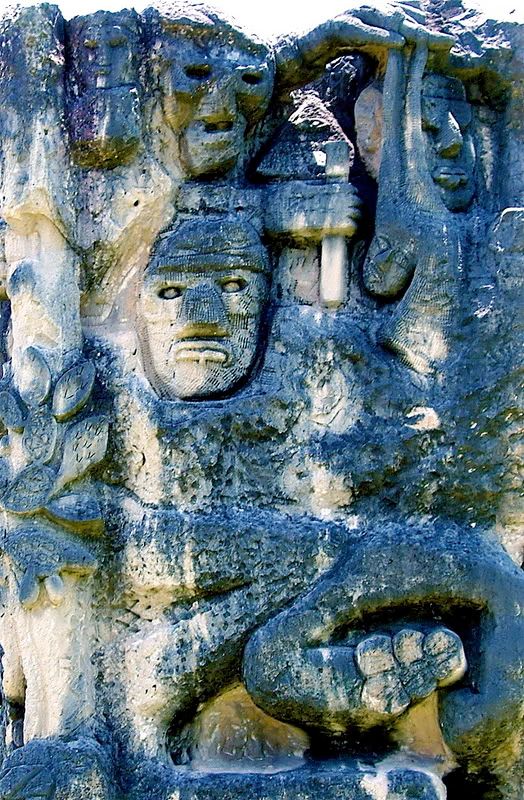 Next, I have several poems accredited to King Nezahualcoyotl of Texcoco(1403 - 1473), described by Jim Tuck in one of his articles on Mesoamerica cultures, as a true philosopher king, a ruler who was able to combine intellectual pursuits with war and the perils and pitfalls of ruling .

His people were the Alcohuans, part of the third migratory wave of northern tribes into the Valley of Mexico. The first of the three waves were the Toltecs. Between the 7th and 11th centuries A.D. Toltec civilization flourished, then abruptly disappeared for reasons still unknown. The next wave were people called Chichimecas, an inferior civilization to their predecessors. who were centered in the city of Tula.

The next wave were made of of several tribes. The most powerful of the tribes were the Aztecs and the Alcohuans. Both enjoyed a more elaborate and developed civilization than the Chichimecas. The Alcohuans settled at the eastern end of Lake Texcoco and became known as Texcocans.

Nezahualcoyotl was heir to the Texcocan throne but had to fight an invading tribe, the Tepanecos, to retain it. He spent eight years in exile in the Aztec capital of Tenochtitlan, devoting those years to intellectual self-advancement.

After finally regaining his throne, his first act was to devise a code of laws so well-regarded by his allies the Aztecs and the Tlacopanes that they adopted the same code. The code created a number of councils including war, finance, justice and a "council of music" that devoted itself to music, as the name implies, but also to science, art, literature, poetry and history.

The above information came from an web article by Jim Tuck.

Here are the poems. The first three were translated by Thelma D. Sullivan and the last by Stephen Berg (after Angel Maria Garibay K.).



Where Will I Go?

Where will I go?
Where will I go?
To the road, to the road
That leads to God.
Are you waiting for us in the Place of the Unfleshed?
Is it within the heavens?
Or is the Place of the Unfleshed only here on earth?

We vanish,
We vanish,
Into his house;
No one abides on earth.
Does anyone ask,
"Where are our friends?"
Rejoice


Be Indomitable, O My Heart

Be indomitable, O my heart!
Love only the sunflower;
It is the flower of the Giver-of-Life!
What can my heart do?
Here we come, have we sojourned here on earth in vain?

As the flowers wither, I shall go.
Will there be nothing of my glory ever?
Will there be nothing of my fame on earth?
At most songs, at most flowers.
What can my heart do?
Have we come, have we sojourned on earth in vain?


Our Lord

Our Lord,
Ever-present, Ever-close
Thinks as he pleases,
Does as he pleases,
He mocks us.
As he wishes, so he wills.
He has us in the middle of his hand
And rolls us about,
Like pebbles we spin and bounce,
He flings us every which way,
We offer him diversion,
He laughs at us.


Flowers of Red and Blue

flowers of red and blue
mix with flowers of fiery red
it is your word your heart
Oh, my king
for a little while I can see earth
I cry because death kills
everything I did
everything I sang
for a little while I can see the earth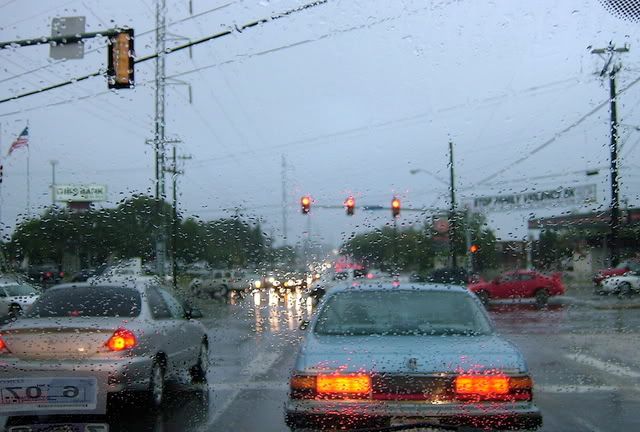 I have a poem now from "Here and Now" friend Dan Cuddy with a scene we've all seen, some of us from both sides of the picture.



Interstate

rain
an overturned car
state police, a man in a black suit
trees afire with waning light
two lanes tapered to one
a few speed their cars up the shut down lane
wheedle in
just to get ahead
with their selfish life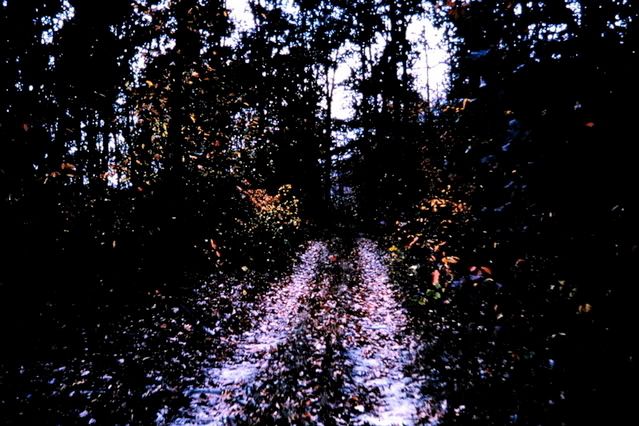 Reba and I were out for our walk the other evening and it was one of those real creepy nights where much seems hidden and you can easily imagine being alone in the world.



the last

fog on apache
creek
moon
lost in overcast
sky
streetlights like
liquid
splash and pool
on the path
we
walk alone
as if always
before
and forever
hence

we are the
last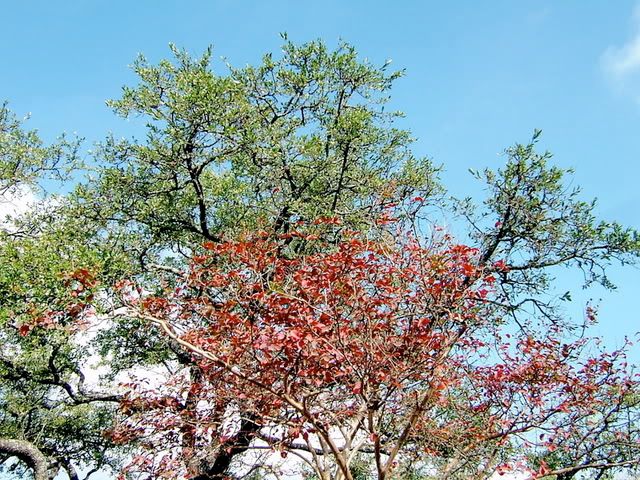 Here's a little poem by William Blake from a collection I picked up this afternoon, published by Penguin Classics in 2005.



The Little Vagabond

Dear Mother, dear Mother, the Church is cold,
But the Ale-house is healthy & pleasant & warm:
Besides I can tell where I am used well,
Such usage in heaven will never do well.

But if at the Church they would give us some Ale,
And a pleasant fire our souls to regale:
We'd sing and we'd pray all the live-long day;
Nor ever once wish from the Church to stray.

Then the Parson might preach & drink & sing,
And we'd be as happy as birds in the spring:
And modest dame Lurch, who is always at Church
Would not have bandy children nor fasting nor birch.

And God like a father rejoicing to see
His children as pleasant and happy as he;
Would have no more quarrel with the Devil or the Barrel
But kiss him & give him both drink and apparel.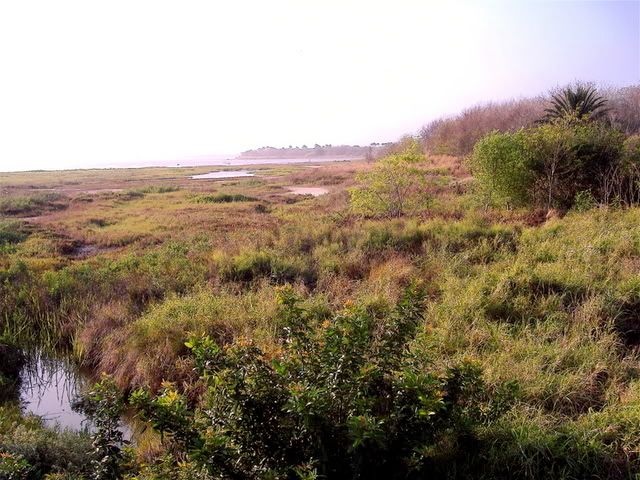 Speaking of sex, as I was earlier, here's a short poem from my book, Seven Beats a Second.



lying in the sun with susan

quiet bay

no sound but the light rustle
of marsh grass in the gulf breeze

she
lies on the deck, legs spread,
as if to thrust herself
at the summer sun

sweat glistens
on the inside of her thigh
and my tongue aches
for the taste of her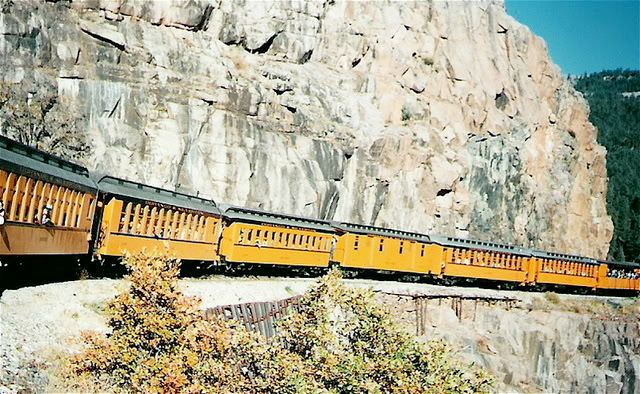 I welcome back Christopher George, another friend of "Here and Now" we haven't seen in a while.



Flight of Eagles

Friday and I'm fleeing D.C.
Eagles hug the cornices
of Union Station.

Monumentally facing east
and west: talons, wings, beaks.
The eagle flies on Friday.

Folks lug luggage, huge
enough to transport mothers
and fathers, haul their insecurities.

A red-turquoise eagle screeches,
emblazoned on a girl's ass.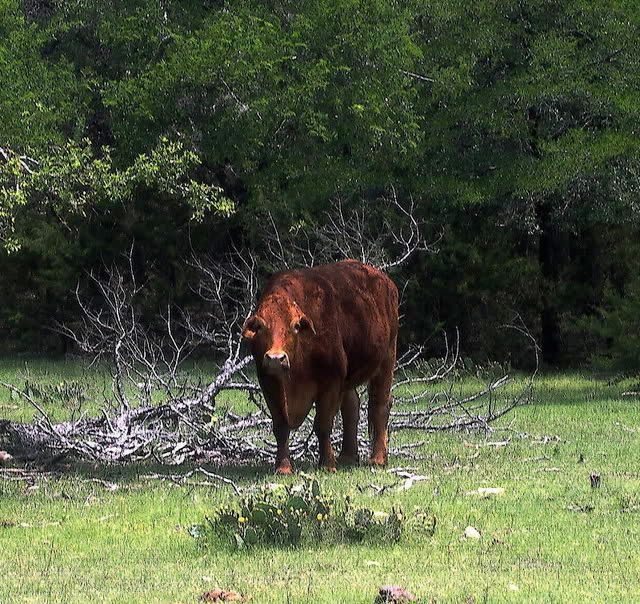 It's been a dry spell of a week writing-wise, haven't been able to come up with much of anything. It reminds me of this poem I wrote several months ago during similar writing doldrums.




there are poets

there are poets
who can write
a poem
every day
any time
morning
noon
or night
even when
they don't have
anything to say

they can spread
words
up
and
down
a page
about the least
most inconsequential
humdrum
day
magnifying
the picayune
to epic
proportions
and you
poor
reader
are dazzled
by their
erudition
sure that
secrets have been
revealed
deep truths
uncovered
precious jewels
of thought
polished
to a sheen
and laid before
you like a gift
from gods
and philosopher
kings

there are poets
who can do that

poets
who can
write
with the ease
and flair
of a rock star
flying
on coke
and groupie
buzz
even
on a day
when they have
nothing
to
say

I could never
do that

never
ever

could
I
do that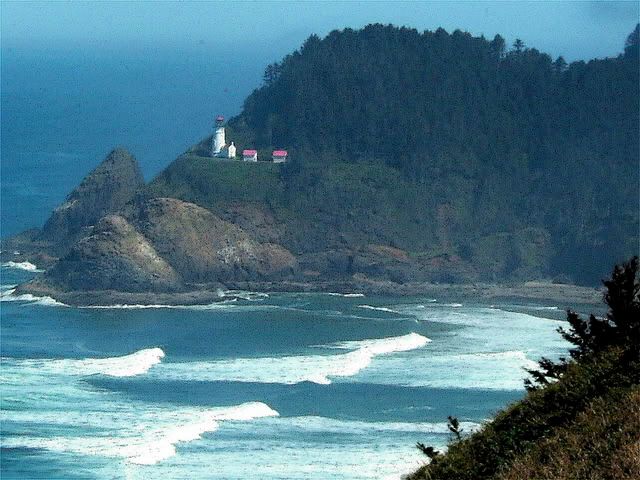 This is a great picture of a lighthouse on the coast in the fog and it has nothing to do with this being the end of this issue of "Here and Now," but it is a very nice picture that I haven't used before for some reason or other.

So there is is. Back next week.

As usual, all the material included in this blog is the property of it's creators. The blog itself is produced by and the property of me....allen itz.