Blue Skies and Golden Meadows
Saturday, November 03, 2007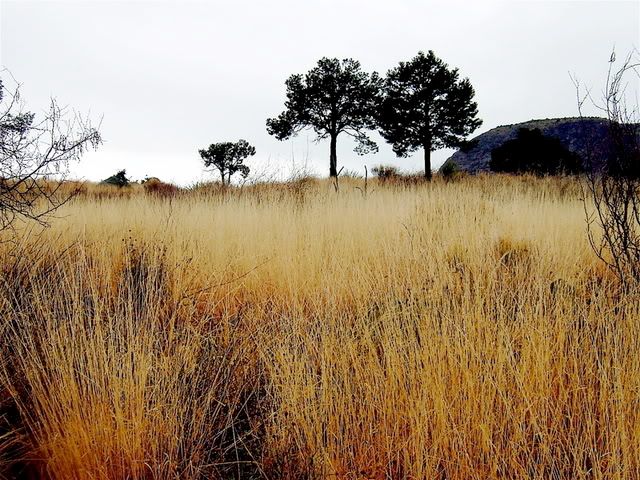 II.11.1.




This is the best time of the year here in the Texas hill country.

Temperatures are cool at night and pleasant during the day. The days start with a few clouds in the morning, then clear skies the rest of the day, with skies the deepest blues you can imagine.

No color in the leaves yet, and when it happens, it'll be over quick. One day green trees and two days later a yard full of brown leaves. There is a small area a little further west and north called Lost Maples where leaf peepers can go for their annual fall colors fix. We might go next weekend.

In the meantime, there's "Here and Now." Hope you enjoy.








The fact that October 31st is just several days past is probably the only excuse for this.



on this last night of October

black cat
in top hat
and gold
trimmed
spats
dancing
on a pine
cone
fence,
tempting
the shine
of the jitterbug
moon

such an
strange night
this last night in
October









After that shaky start, we settle down a bit with a quiet poem by Indian poet Sudeep Sen from his book Postmarked India.

Sen was born in New Delhi in 1964 and studied literature there and in the US. Since he earned an MS from the Graduate School of Journalism at Columbia University his writings have appeared in leading newspapers, magazines, and journals and he has read his work worldwide (including, apparently San Antonio since the book I picked up at a local used bookstore is autographed by him, along with a nice handwritten note to the original purchaser).

The book was published by HarperCollins Publishers India in 1997. At that time, Sen was living in London and New Delhi.

Here's the poem.



Silence and Light

All material in nature, the mountains and the streams and the air and we, are made of Light which has been spent,and this crumpled mass called material casts a shadow, and the shadow belongs to light.....Louis Kahn

Between weighted whispers of silence and night's
mirrored moments of slow-released light,

lies a vast construction of "darkless" shadow,
creviced in a history of reverberating waves. Shadow

that flickers and folds, undulating with
each and every waft of wind,

and the unpredictable strike of the sun.
Silence: with pulses, each of them immeasurable - and

light: measurable, that peels the prism in a
curious spectrum of seven strands, englobes a spirit - a

threshold, where architecture stands, between
ourselves and the world, where it belongs. In

the mist of penumbra, where tones of silence darken,
and definite rays light, each skin

of this shadow, the black blanket moults, layer
after layer of indistinguishable grey, like sheer

flakes of ash from an ever-burning log, where angles,
lines, and this crumpled mass of material

meet between buildings, blocks, bricks, and beams,
drafting a penciled palette, a blue-print

of immutable shapes, entombed in the Treasury of
the Shadow. And here, etched in the instant of

a grand plan, everything meets, collides, and forms,
amidst the omnipresent architecture of man, and god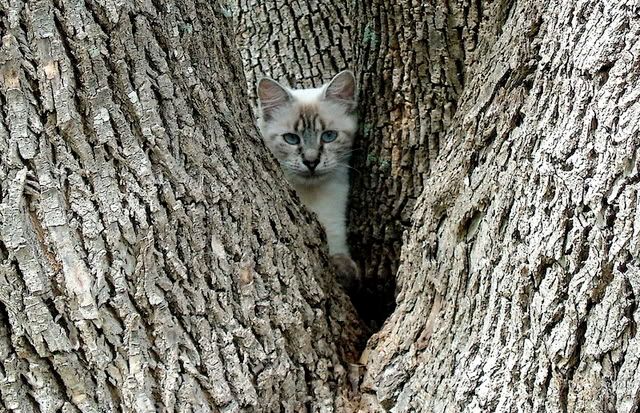 I'm happy to welcome back, after his brief absence, Jim Corner.



Discovery

No halo glows above Mary's head,
not even a garland pressing

her startled white hair. Imagine
her an undernourished feline

sidling into Starbucks, tail curling
down - a light fear of gathered

broods. By the window I sit as I read
the news, she gazes beyond my

transparent profile forming
into voluptuous whitened cyan

rushing across my table. "The light
is surreal" I note. "There is no

commonplace, only the baroque,"
she replies. Our mutual whispers

translate into truth; our spirits fuse
as if our ambiance is a unicorn's meadow,,,









Next, I have a darker piece by Frederick Seidel from his collection Poems 1959-1979. Born in 1936 in St. Louis, Seidel attended Harvard College and, at the time the book was published (1989 by Alfred A. Knopf), he lived in New York.



A Widower

He still reads his paper in there; the john's what he comes
home for,
The door kept locked the way some men keep a whore
Was his whore while his wife lived. Still up at eight,
In bed by ten. But sometimes he's up late,
Biting his tongue to tears, to masturbate.

And now always his angina schreis like a boiling kettle.
His breath shrieks when he reaches to wash the newsprint away,
Still seated, from his cigar-stained fingers. Like rusted metal,
The white and gray tiles: a veined, brownish light gray.

When he tries to think of her face,
He sees the drops clinging to the faucet droop and ache.
He sees his shadow on the pebbled glass,
covered with the tears he's held back.

Outside the door, his visiting granddaughter barks at the dog,
Asleep there, gassing and grumbling. One foot must be bare -
The other in what must be her grandmother's beach clog,
She slops down the hall rug. She should care?

The bathroom cares for him like a wife.
But his little legs, swastika-like
In black sharkskin, still run his coalyards and his life,
He has no say. His dry throat stabs, like a spike

Of unpaid bills, counting the white tiles, then again the gray.
He'd like a cigar for every time that kvetch killed
Him in her dreams every day
And knew he knew it - and was thrilled!

Except - the almost odorless warm sand and the smell of salt -
Where? - where they were happy. Atlantic City? LA?
The waves gush in fizzing, halt,
Trailing seaweed and sunlight, and flush away.

On its back, opened up, his billfold sweats on the damp tiles,
As if helpless, where it was dropped. His wife's snapshot smiles
Up from the floor. He opens the door. Turning gold-
Rimmed silver cartwheels on the hall rug, a blond child.
Shocked by the static in his kisses, she starts to scold.









I am getting really tired of all the political doubletalk about Iraq. Everyone claims to know what needs to be done - stay in or get out - but no one ever talks about the big question, how to do what they say they want to do. It's all about ends on both sides and nothing about means which is where there are the most important and most difficult problems that must be solved.



how I said and I ain't no damn movie indian

back
in the day
when
I had
an agreed
upon
properly
prescribed
described
decreed
and documented
real life
my
function
was to make
things happen
which began
of course
with the question
"what"
followed by
"how"
and ending with
"when"

observing
the events
of the day
by which I
mean
primarily
that fucking
dumbass
bloody
tragedy of a war
we started
cause
goddamnit
we felt like it,
it seems
that everyone
is talking about "what"
and "when" but never
"how"
which doesn't surprise
me
since "how"
is the hardest
maybe impossiblist
nut
in the whole fucking
dumbass bloody
affair
especially
when everyone
wants
a happy ending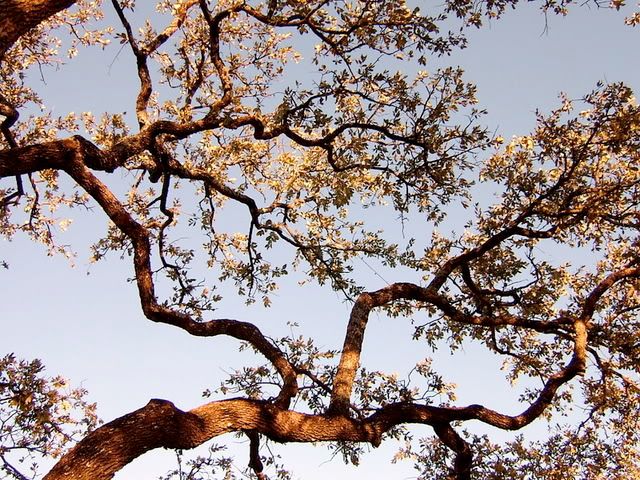 I have a poem now by James Galvin from his book X : Poems published in 2003 by Copper Canyon Press.

This is Galvin's sixth book of poetry. He also has a book of prose and a novel. At time the book was published, he lived in Wyoming and was on the permanent faculty of the University of Iowa Writer's Workshop.



Prevailing Wind

Without inherent power to exist,
Attempting bravery to preserve some form,
Leaning into your confidence like pure
Time with nothing in it, giving deeper
Draft to stars' keels, you stop, and the night
Leaves hang like phials of morphine. Inept ecstasy,
Ecstatic inanity, despondent, burning
Splendor, prevailing wind, prevailing modest
And hushed, paying strict attention while
Reviling thunder. A yellow aspen, caught
In a whirling updraft you didn't think about,
Sketches you, your portrait, capturing
You perfectly, with ease, your hurricane
Mane swirling as you pass without passing.









It is great to have Jane Roken back after a considerable absence.

With this poem she demonstrates why I'm a "never do-it-myself" guy. In all my years I've yet to find a household maintenance issue that I can't make into a full grown disaster.



Plumber's nightmare


You hear strange noises from the basement,
read bewildering instructions hanging from banisters,
and messages scrawled on the wall, some vague, some violent.


Steady now, keep going. Don't flinch, don't falter.
Negotiate precariously stacked broken tiles
and pipe sockets that open and close like hydraulic maws.


The passage fills from above with dangling kite strings,
twine, barb wire vines and soggy streamers;
underfoot, nothing but ice floes that melt away deliriously.


Like a cattle vet, never make an impatient gesture,
and never jerk or turn so quick,
fixing the drip in the intricate gut machinery of a new toilet.


Like a locomotive driver, never take your eyes off
the line ahead, never doze, never slip
one fraction of a moment, or the hissing cistern will triumph.


Drum rolls fill your ears. One irrepressible shiver,
and you wake up, marooned in the no-man's land
between the dusty naked light bulb and the waste pipe.









Next, I have the title poem from the book Mi'ja, Never Lend Your Mop....and other poems by Brigid Milligan. At the time the book was published by M&A Editions in 2000, Milligan was a senior at Health Careers High School in the Northside District here in San Antonio. In addition to the recognition she received for her poetry, she won regional awards for her one-act plays and video productions.




Mi'ja, Never Lend Your Mop....

for Denise Chavez>

mi'ja, never lend your mop to a stranger, she told me
it's worse than sharing underwear -
inevitably a social and moral dilemma
you mop has been on your floor, seen
your dirt, your feet,
mi'ja, you don't know enough about his floor

it might be his floor's first mopping
mi'ja, you don't want your mop to be his first -
it sets the standards
then you might want to clean it,
avoid any preconceived notions

he might be an experienced mopper
and would judge you mop cruelly
setting you up for comparisons -
he would know just what to do
mi'ja, heaven forbid he try to show you how to mop!

mi'ja, he might not even need a mop -
assuming his floor is dirty, but seeing it is not
you might be giving your mop away to an obsessive
compulsive nobody
who thinks a mop is a way to analyze a person

he might not even want it - just an excuse
to check out your floors and then run off
with your mop
what if you never saw it again,
then what would you do?

mi'ja, never lend your mop to a stranger









Here's a coffee shop piece. Drinking coffee, watching people, it's what I do.



study hall

she
has brown,
secret-keeping eyes
and perfect teeth
that flash white
when she
smiles

studying
with three fellow students,
all boys
competing for her attention,
with one well-arched brow,
she controls the
agenda









My next poem is by Francisco X. Alarcon from his bilingual book De Amor Oscuro/Of Dark Love. The book was published by Moving Parts Press. There is no publication date in the book itself, but there is a handwritten note signed by the poet and dated October 1997. Francisco Aragon is credited with assisting the poet with English translations of some of the poems.

Like many who live or grew up near the US/Mexican border, for Alarcon, the border is more an inconvenience then a real geopolitical feature dividing two nations. Like many other Mexicans at the time, his grandparents moved to the U.S. following the Mexican Revolution (1910-1917), then returned to Mexico after the Big Depression. His U.S. born mother and uncles returned to the U.S. in the 40s during the war effort.

Born in the U.S. but spending most of his childhood in Guadalajara, Alarcon is a bi-national, bi-cultural, bilingual poet and educator. His children's books vividly paint pictures of Latino culture, family, fun, and flavor. He currently directs the Spanish for Native Speakers Program at the University of California, Davis.

The poems are numbered and otherwise untitled, heavily romantic, with English and Spanish versions on facing pages. Poem pages are separated by pages of drawings by Ray Price.



I

there has never been a sun for this love,
like a crazed flower it buds in the dark,
is at once a crown of thorns and
a garland of spring around the temples

a fire, a wound, the bitterest fruit,
but also a breeze and water-source,
a bite to the soul - your breath,
a tree trunk in the current - your chest

make me walk over turbid waters,
be the ax that breaks this lock,
the dew that weeps from trees

if I become mute kissing your thighs
it's that my heart is eagerly searching
your flesh for a new dawning









I have a poem now by San Antonio poet Rob Soto from Atheist In A Foxhole, a little pocket book of his poetry released this month by LeArtWorks, also of San Antonio.

I introduced Rob to "Here and Now" readers several weeks ago and am very pleased to have him back.

He is primarily a spoken word poet and, having heard him read several of his poems, I can say he's very good at it.

Rob returned not too long ago to San Antonio from Afghanistan where he completed his military service. I understand he intends next to begin a career in law enforcement.



Ugly Zen

Purgatory is a late night flight into Grand Forks, North Dakota that never ends
you just keep going back to Minneapolis to get more fuel. And I've got too
much time to think, too much time to think about her, and way, way to much
time to look at the handle on my window that says "exit" and think "what if."
And as I peer out into the pitch black void l imagine I'm looking into her eyes,
because even at 35,000 feet she still has me completely hypnotized. Even at
35,000 feet I can still feel her under my skin. Even at 35,000 feet all I can
think of is how I wanted to ask her the question, but I don't even know
what the question was. And I try to swallow this regret down my dry throat because
my ears just popped again. And where the hell is my complementary soda and
honey roasted peanuts. Anyways, I keep expecting to see lightning strike the starboard
engine and end this mid-air nightmare in a twisted burning wreckage
scattered across downtown Minneapolis

OK, I admit it, Part of me wanted to see the plane go down. Does that make me
a bad person? Does that make me sick and wrong? No! It just makes me tired.
Tired of pre-boarding, boarding, and seemingly endless hours of apathy
interrupted by turbulence. But not even that can shake me from thinking of
her. NO. Not even if I see the stewardess making the sign of the cross, not
even I saw the ghost of Richey Valens, Buddy Holly and the Big
Bopper break into a chorus of La Bamba in the center isle. I could feel nothing
but her coursing through my veins like an espresso drain-o drug cocktail with
a twist of lime to take the edge off. I am captive by her essence, wrapped up
in this ugly Zen, and falling to pieces over lips I never had the courage to kiss.
So, as the plane safely touched down in near perfect landing through limited
visibility, I was the only one who came crashing down.









Zhao Yi was born in 1727 and died in 1814 in his 87th year. He was born poor and supported himself at first as a private tutor. In 1761 he passed the imperial examination and over a long career served in many official capacities, often taking the role of reformer, helping the common people. In addition to poetry, he wrote critical notes on poetry, a dynastic history, histories of military campaigns and other important works.

I have two of his poems, taken from larger works.



fromReading at Leisure

6

When people read classics,
they read themselves.
This is like a plaza
where an audience rings the high stage.
The short man stands on the floor,
he stretches his neck and stands on his toes.
But there are people in high towers on balconies
who watch the performance at eye level.
The show is the same
but the impressions are different.
The short man returns from the theater
bragging about having a close look.
The people upstairs
cannot help cracking up.

fromPoem Composed While Living at Houyuan Garden

I

A guest suddenly appeared knocking at my door
coming to give me a commission for my brush.
He asked me, "Write an epitaph
that will be elegantly written and flattering.
Compare his administration to Long and Huang,
his scholarship to the Cheng brothers and Zhu Xi."
I did it as a joke
and gave him just what he wanted
in a patchwork composition.
I made the man sound like quite a gentleman.
Check his epitaph against his deeds
and you'll find not one ounce of truth in a hundred pounds.
If this epitaph is passed on
who can know who's really a paragon and who is not?
Maybe people will quote my epitaph
so it ends up in the history books.
Now it's clear to me; at least half
of history is pure lies.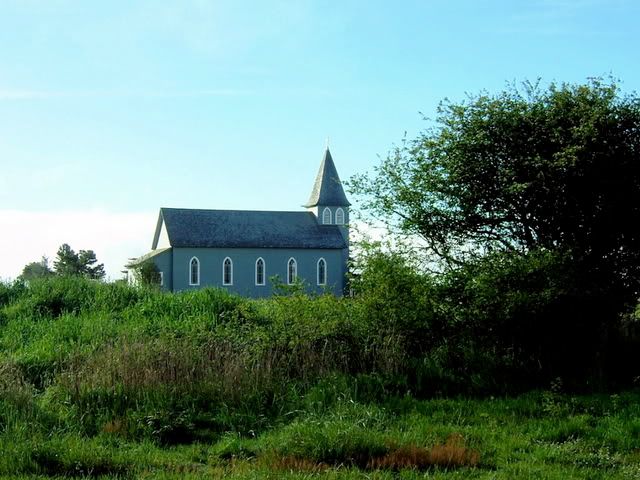 Gary Blankenship is, as we've seen before, a master of poem series. He's been working for several weeks on a series of poems inspired by Whitman's Song of Myself.

I'll let Gary do his own explanation in the preface to the first two poems in the series.



Section 16 of Song of Myself contains about sixty lines of occupations, people, etc. - pilot, duck hunter, bride, etc. And this era's poet wonders if he can pen a short verse for each, even those politically incorrect. I do not always use the entire line from Whitman. For example, the full line in #2 is: The carpenter dresses his pla...the tongue of his foreplane whistles its wild ascending lisp, And after the series was started, I decided to make them first person and to add a connection, even if light, between them. So that the carpenter in #2 planes a pew for the church in #1.


Song of Myself #1 - Contralto


1. The pure contralto sings in the organ loft,

the wind chases a sycamore leaf
the river flows past abandoned battlefields
the reverend seeks different verse for his Sunday sermon
ravens gather on the steeple,
badgers under the porch,
the soprano joins in

a hallelujah chorus
sunflowers seed a fence line
rye ripples in the shadow of headstones


Song of Myself #2 - Carpenter

2. The carpenter dresses his plank...

curls for pews thrown off by my plane
gathered in my daughter's skirt

sawdust thrown off by my saw
swept into bags

red curls adorn my daughter's hair
cedar sawdust fills eggshell white sacks

her hope chest empty
she elopes with a poet who stutters

hope fulfilled
she runs off with a tin whistle drummer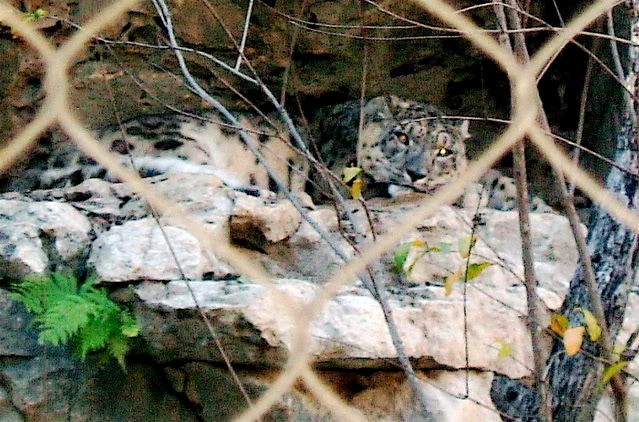 Here's another piece of the strange black humor of Michael Van Wallenghen. It is from his book Blue Tango, published in 1989 by the University of Illinois Press. At the time of the books publication, Van Wallenghen was a professor of English at the University of Illinois at Urbana-Champaign.



The Cat's Meow

At first he was going
to be a priest. Then

the depression hit
and he had to find work.

Finally he found a job
working a punch press

at Briggs - a "butcher shop"
where doing piecework

meant missing fingers
hands mangled into claws....

But it's just about here
the story starts to wander.

At this point, my father
might talk about the guys

he hung around with, thugs
with names like "Killer George"

or "Two-Belly Buffalo Joe."
Other times he'd ramble on

about St. Edward's, assisting
the old monsignor at mass

and acting in that play
where he met my mother

She was "the cat's meow"
as my father liked to say.

But then she got pregnant -
a detail I had to figure out

years later, all by myself.
Other details went nowhere -

dreamlike divagations
through old dance halls

corny pranks, stale jokes
from fifty years ago....

And then, as by accident
he'd find himself once more

drinking in that crummy joint
adjacent to the factory....

a huge tomcat paced up
and down along the bar

one eye, mangled ears....
just the kind of mascot

you'd expect. Except
he needed to be fixed.

Anyone, even my father
could see that, And now

comes the strange part
the five-dollar bet

and my father shoving it
headfirst into an old boot

and just doing it, snicker
snack, with a pocketknife.

It all happened so fast
no one could believe it

not ever my father
who pauses at this point

like a man discovering
his own flat fingers

splayed out in the die
of the uplifted press....

He can't figure it out.
It might even be funny

and so he laughs, ha-ha
like the old monsignor

when the innocent wine
began looking like blood.









Now, here's a poem from a friend we haven't seen in a while, Dan Cuddy. Welcome back Dan.



A Failure To Grow

Never learned
How to get beyond the child in the crib

Crying

For attention
Usually not grief
Just attention

Never learned
The niceties
The cool, neutered, inert, dumb, mouthings
Of a moment
Talking of the weather

Damp, cloudy, pavement wet,
Pings of waves as drops fall
From the indifferent sky
Where clouds in all shades of gray
Slide off
Into the horizon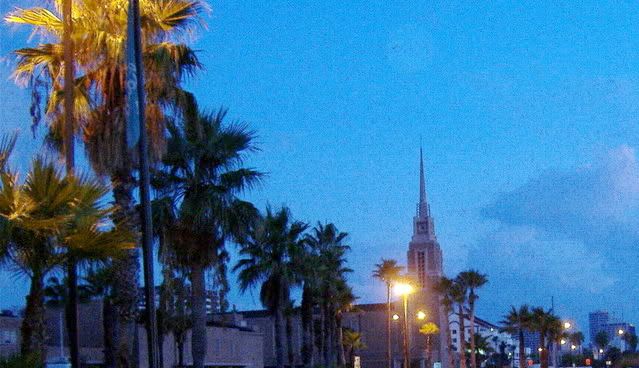 Charles Entrekin was born and raised to Alabama. He taught at various colleges and universities and served as Associate Director of the Center for Contemporary Writing at the John F. Kennedy University in California. He was also founder and partner of a computer consulting firm in San Francisco.

This poem is from his fourth book of poetry, In this Hour which was published in 1989 by Berkeley Poets Workshop and Press.

At the time the book was published, he lived with his family in Berkerley.



Hawaii

In the thick sweet smell of burnt sugar
and Pulmeria,
under high ridged shadows of extinct volcanoes,
with cliffs so high the eye loses perspective
and all sense of balance.
I dream I'm wearing the wrong clothes,
wrinkled, gray corduroy pants, loafers,
a World War II leather jacket.
I can't remember where I am.
We're sweating, no clothes on, and
nestled in the crook of each other's arms,
almost asleep. The trade winds flow
over our bed lifting away our perspiration.
The sunlight, the waves, the days
pump regularly, unconcerned as sand,
and I slip into drifting
how out there just over the first horizon,
just below the reach of my hand,
a blue-green ocean washes us
with the smell of the planet's life,
briny and complete,
as if we were never here.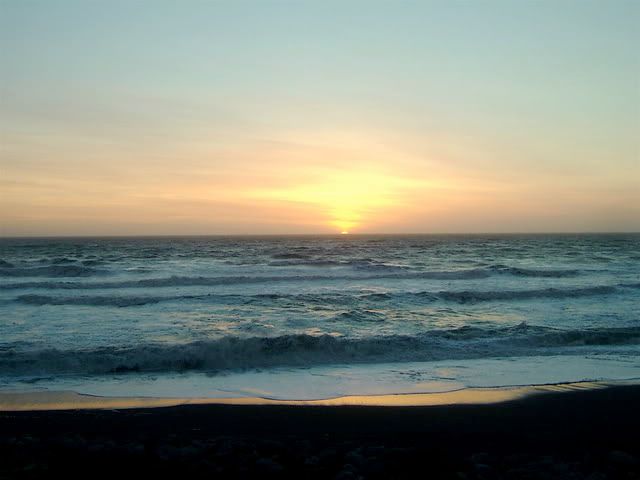 Speaking of Hawaii, here's Hawaiian poet Alice Folkart with more travel tales.



It's the Law

There's a good reason for deep, restless oceans separating countries:
the humidity rising from them helps to reassemble the fragmented souls of those who dare to travel back and forth at high altitude and unimaginable speed.

There's a good reason for pulling the window shades down, down, down,
shutting out the day or night in your average overstuffed, dehydrated jet liner hurtling high over endless seas at the very sticky edge of the earth's envelope.

We're not supposed to see the long, diaphanous strands of soul and personality, the metallic gleam of crumpled thoughts, brilliant ideas, unborn madness, clouds of mistrust, no not the pulsating plum-colored light of fear or the steady pink glow of love that crowd the universe, and are often mistaken collectively for the Aurora Borealis,even in the horse latitudes where you can hardly hear yourself think for all the neighing,and the ink won't ever dry upon the page, meaning failing all words.

But, against advice, I looked, flying east to west, and saw disembodied business men typing dreams into their laptops, lap dancing with lap dogs, lapping up lost thoughts, riding logs over celestial waterfalls after having stood in line for centuries, ticket in hand.

Alas, I peeked, wide eyed at the opulence of mind and body parts dancing on Saturn's rings things I'd never thought to see, Ah me, but now I pay the price of two weeks eating rice and squid, my Id will never be the same, and, although I am supposedly at home, and don't want to roam, even to the store for bread and milk and more, I'd swear that I am only partly here, the fear is gone, one ear hears, the other's jerking, but my heart and most of my digestive tract I've left back there, lurking I don't know where.

It's been this way before, and worse, but I've got my purse and passport,
and I've slept athwart my bed one night and yearn for sleep again, and feel forgetful, freighted with that unexperienced pulling-yet-together, but I will - it is the law of travel.









Korean-American poet Ishle Yi Park was born in New York in 1977. She has received many honors, presented her work in numerous publications and was a featured poet on HBO's Def Poetry Jam
.

This poem is from her book, The Temperature of This Water, published in 2004 by Kaya Press.



Samchun in the Grocery Store

Last night I walked into a grocery store on East 3rd and Avenue B,
shocked by my uncle's face behind the counter:
Issilah! he smiled, with a broad sweep of arm,
Take anything! in this store that wasn't even his.

I wander a labyrinth of stacked aisles,
smell of orange yam meat roasting dark
and sweet as the sight of my samchun: dirty Mets cap,
chipped front tooth, crescent-moon eyes spilling light
over his rough beach of brown skin:

this samchun, who taught me to crack open warm walnuts
with my teeth, back cracked from hauling fish-store crate
and fruit carton, spine held stiff with a leather safety belt.

My samchun, hands exploding knife-into-fist,
telling my father: if you ever hit that woman again
I chop off both your hands, like this -

Samchun, After 26 years, just recently blessed
with a fat-cheeked granddaughter
whose Yi family earlobes
turn up like little buttons....

A customer enters. Grabs a Hershey bar,
a Heineken, a pack of Lucky Strike cigarettes.
Asks, How much is this? What? How much? Speak English!
1.19...1.19...1.19, I hiss from behind the rack of Wise chips,
Lemonade chilling my palms. I watch a mask eclipse
my salmchun's face as he swallows the spit insults,
the go-home-chink, speak English bullshit,
clicked trigger and bullet: I imagine him falling,
snapped neck under cigarette shelves, Fallen,

crushed flower at an altar of jagged store windows,
white picket signs, white arm bands,
Latasha Harlins, Soon Ja Du: thick blood
pooling on both sides of the counter....

I want to run up and bitch slap the man
for disrespecting my uncle, but this is not my battle;
this is just his job.

Somewhere, La India streams out an open car window,
Samchun rubs his temple. The customer slaps
silver change on the counter and leaves. Solitude freezes
this store trimmed with icicles and wet, black snow.

Suddenly, I know why my love is a clenched fist,
why I can only love like this.
Samchun bags my Countrytime Lemonade
and tells me to watch it. Music outside
trails off like a torn ribbon -
we hug over the dividing counter
as if our lives depend on it.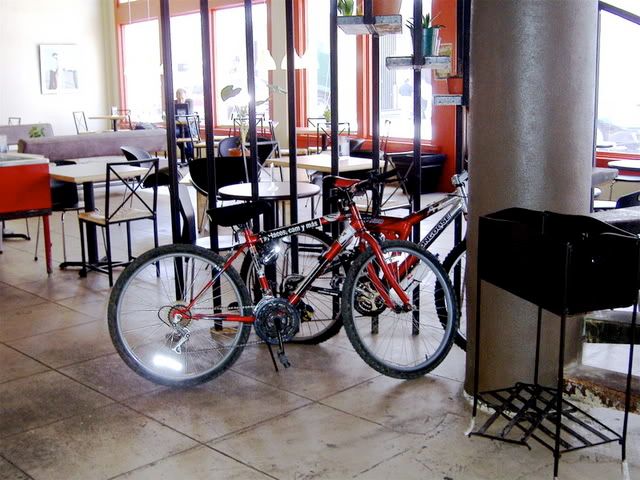 Sit at a coffee shop long enough and you will see someone to write about.



story time

the girl
with the ruined
face,
eyes dancing
as she tells
a story

too low
for me to hear
but her
companion
leans forward
almost touching
listening
intently

I envy his
proximity
and the
air
he shares
with her
smile









The next poem is by Gary Snyder from the anthology Across State Lines. The book is a collection of poems by poets both well known and not so well known that reference, directly or indirectly, the various states of the United States. This poem represents the state of Washington.

Snyder is a poet (originally, often associated with the Beat Generation), essayist, lecturer, and environmental activist. He has also translated literature into English from ancient Chinese and modern Japanese. Snyder was for many years on the faculty of the University of California, Davis, and for a time served on the California Arts Council.

Here's the poem, a short one.



Mid-August at Sourdough Mountain Lookout

Down valley a smoke haze
Three days heat, after five days rain
Pitch glows on the fir-cones
Across rocks and meadows
Swarms of new flies.

I cannot remember things I once read
A few friends, but they are in cities.
Drinking cold snow-water from a tin cup
Looking down for miles
Through high still air.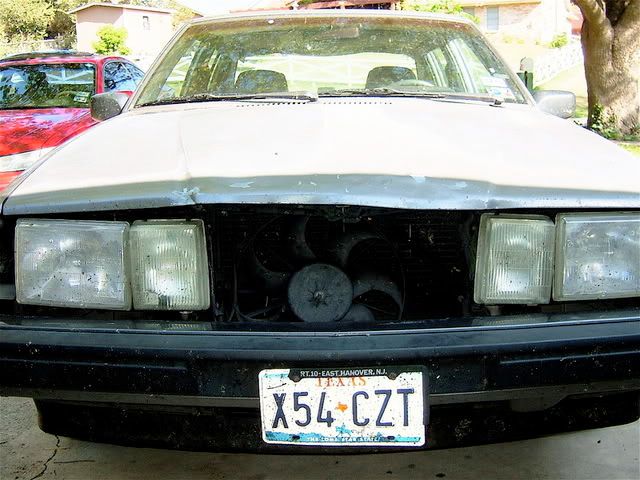 Daniel Donaghy has an M.F.A. in creative writing (poetry) from Cornell University and a Ph.D. in English from the University of Rochester. He has received numerous honors and publishing credits. Many of his poems are taken from his experiences as an urban youth.

This poem, a character sketch, is from his book Street Fighting Poems published in 2005 by BkMk Press.



He Sold Me My First Car For Two Hundred Bucks

Even on summer's hottest days
we knew we'd pass Blind Ed
on our way to shoot hoops
at The Lot, that by noon he'd
be deep in one of his junkers,
checking plugs and points,
hoses and valves, leaning close
to the blurred flywheel
to set the idle speed, reaching
surely for each part even though
cataracts took most of his sight,
left him with shadows for a family,
no money in the bank, dead
cars scattered on his lawn.
We knew to say his name softly,
to approach only after he extended
his greasy hand, which we shook
in spite of the awkwardness we felt
when he talked about nothing,
about school and our parents,
the loud jeeps that raced our street
at night, no one able to look too long
at his roaming pupils and blue irises
gone white, or at the hands shaking deep
in his pockets, as though he might
pull out something other than smokes
or a buck for one of us to rake his leaves,
something he just had to show us -
watch or ring a vanishing coin -
some small thing to take with us
and pass back and forth like a ball.









And here's another of my coffee shop piece .



enter the dragon

a little
guy,
looks like
Bruce Lee
when he was
young,
back when he was
Kato,
Green Hornet's
sidekick,
before he was the
Dragon

must be a med student,
looks like body parts
in the book
he's studying, or
it could be serial
killer school, one
or the other, some
doctors it's hard
to tell the difference

intense
young man

seems ready
at any instant
to break the table
in half with
one mighty
karate
chop

hiiiiiiiiyahhhhhh









Here's a short poem by W. Joe Hoppe, Austin poet and underground film maker.

The poem is from his bookGalvanized published this year by Dalton Publishing.



Hombres Solitarios

Seven Mexicans on the stereo
sing of loneliness
together in fine harmony

Two kinds of accordions
three kinds of guitars
and a pair of fiddles
believable lonely in the same key

Certain that this
is the way a man
truly exists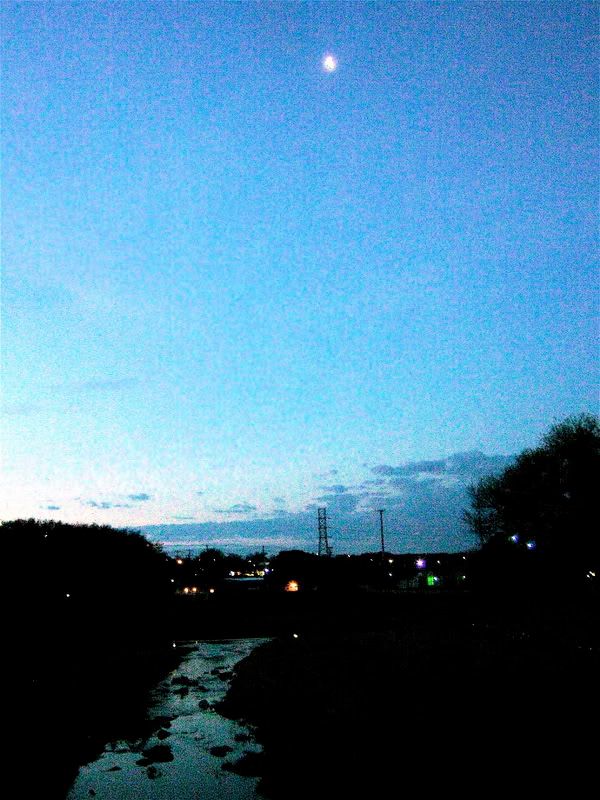 It's been a while since we joined our German expressionists. So here's August Stramm with two of his poems from the anthology Music While Drowning, both translated by Patrick Bridgwater.

Stramm was born in 1874 and was killed in hand-to-hand combat in 1915, a casualty of the World War I. He is considered one of the first of the expressionists.



Dream

Through the bushes wind stars
eyes submerged film sink
whispering babbles
blossoms cleave
perfumes spray
showers deluge
winds hurry flurry scurry
sheets tear
falling starless into deep night.


Fickleness

My groping gropes!
Many thousands change I
I search I
and catch You
and clutch You!
Lose I.
And You and You and You
many thousand You
and always You
all ways You
mazed
maze
mazed
ever more mazed
by this mazement
You
To You
I!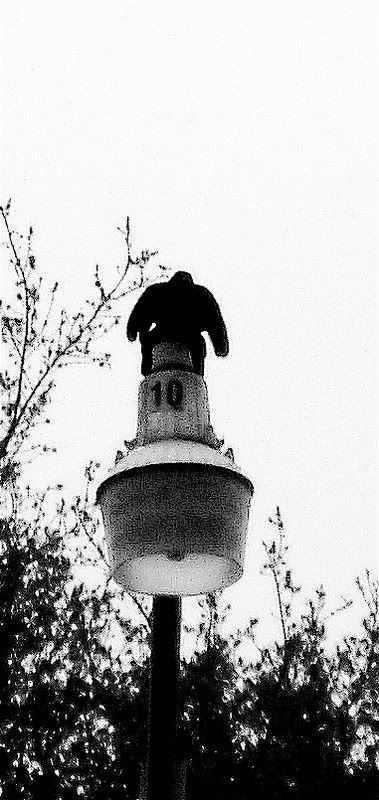 Qualified Halloweenies have some special abilities which I fear I do not share.



halloween, near midnight

and I
ain't
scared nobody





BOO!!!!!



how
'd
I
do
?









Ku Sang is a Korean poet I have come to like very much. Born into a Catholic family in Seoul, grew up in what is now North Korea, studied in Japan, then fled to South Korea where he was later imprisoned for writing essays on The Corruption of Power.

Here are four of his short poems from his book Wastelands of Fire, published by Forest Books in 1989. The poems were translated by Anthony Teague.



Eros I

A torso like a ripe peach.

A butterfly fallen
drunk in ecstasy on a flowery tomb

A tongue with the perfume of melons.

A seagull plunging
into blue waves that flash white teeth.

In a gaze fixed on the distant horizon.

A roe deer
drinking at a secret spring in a virgin forest.

Abyss of Eros,
beauty of original sin.


Eros II

The purring cat's
deceitful, mysterious face.

Venus' neck
spun about with hempen locks.

On breasts of velvet
the imprint of a hawk's claws.

An hour-glass navel.

Buttocks the smooth bottom of a wooden bowl,
secret flesh of tree-trunk thighs.

The narrowing rapids of a rendezvous,
a grassy bank aflame on a spring day.

In primitive darkness,
beneath an azalea cliff blanket
a naked woman
on a foaming, lapping wave-white sheet
joins her arms
like the cords
that criminals are bound with

........

The cooing of doves.

Breathtaking moment, oh, mystic ritual!


Eros III

I draw in empty space

That face,
that voice,
that smile,
those thighs,
but that love
cannot be drawn.

Things drawn in the heart
may not be given form.


Eros IV

With that same hand
that caressed her naked body
I stroke my grey beard.

Passion faded into pale silver...

That loving, riding the bucket,
has been drawn up to the heavens.
Henceforth, all those times and places
are one with Eternity.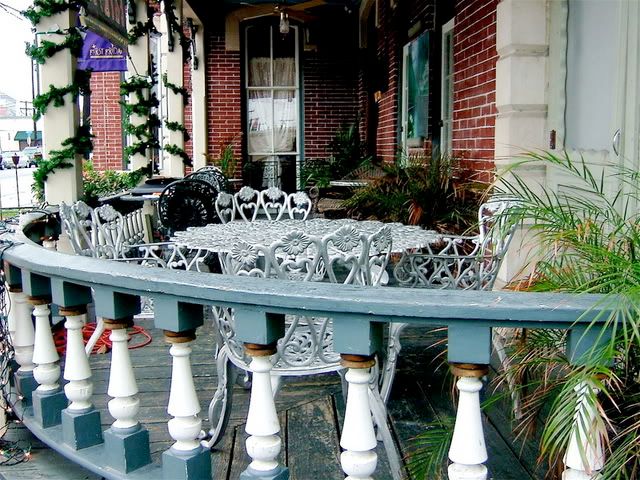 The weather's been great for sitting on the porch at Casa Chiapas. In fact, it's where I am right now as I edit and proof this.



early lunch



I've been sitting
on my favorite
porch here in
southtown
since nine this
morning,
sucking up
as much as I can
of blue skies
and air cool
and fresh
like clean white
sheets
when you first
slip under them
at night

I've done
the work I came
to do
but don't want
to go home
so I call D
for an early lunch,
maybe walk across
the street to
Madhatters
where we can split
one of their good-
for-more-than-one
club sandwiches
or maybe walk
a block to Rosarios
for some high-end
tex-mex
or another block
to the real mccoy
and newly famous
(featured in the Times
food section this week)
El Mirador for some
pollo en mole
or maybe a block
the other way
to Cascabel
for their little
Brazilian tacos
(not really tacos
but something like
tacos with a
Portuguese
accent)

anyplace
with a patio
so we can
eat outside,
ready to do
anything we have
to do to avoid
indoors
on a day like
this, hell, I
might even
go home after
lunch
and mow the yard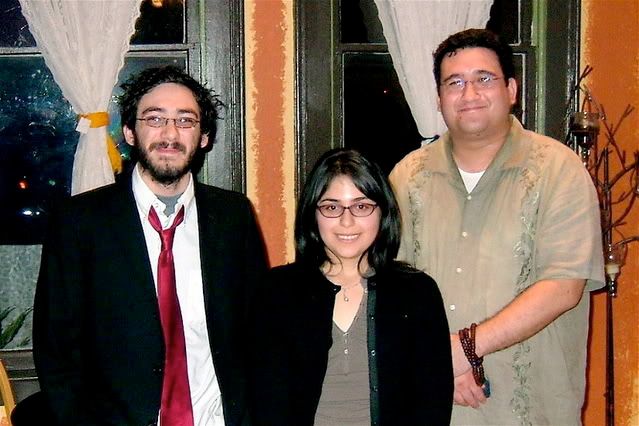 Shown Left to Right - Thomas Costales, Jessica Reyna, Le Lowry






Before closing, some well-deserved attaways for Le Lowery of LeArtWorks for the multi-artist show he put on at Casa Chiapas for the November First Friday Art Walk and to two of those artists, photographers Thomas Costales and Jessica Reyna, presenting their work to the public for the first time after their previous on-line debut in "Here and Now."

Congratulations to all three

And, finally, as always, all of the work shown in "Here and Now" is the property of its creators, while the blog itself is produced by and the property of me....allen itz.