The First North Breeze
Saturday, October 13, 2007

II.10.2.





And we're back again. I had an interesting week, at least the first several days of it when I did some traveling. I drove about a thousand miles last weekend, making a big circle from San Antonio up into West Texas and back, trying, as much as possible, not to take any road twice in different directions. For the most part I was able to do that, taking pictures all the way. All of the photos in this week's issue are from that excursion.

There'll be more about that as we go along.









I begin this week with several light poems from The Same Sky, A Collection of Poems From Around the World



Ingemar Leckius is from Sweden. He was born in 1928 and published his first book Other Rites in 1951. He is also a critic and translator. His translator for this poem was May Swenson.


Locked In

All my life I lived in a coconut.
I was cramped and dark,
especially in the morning when I had to shave.
But what pained me most was that I had no way
to get in touch with the outside world.
If no one out there happened to find the coconut,
if no one cracked it, then I was doomed
to live all my life in the nut, and maybe even die there.
I died in the coconut.
A couple of years later they found the coconut,
cracked it, and discovered me shrunk and crumpled inside.
"What an accident?"
"If only we had found it earlier...."
"Then maybe we could have saved him."
"Maybe there are more of them locked in like that."
the said, and started knocking to pieces every coconut
within reach.
No use! Meaningless! A waste of time!
A person who chooses to live in a coconut!
Such a person is one in a million!
But I have a brother-in-law who
lives in an
acorn.



Our next poem from The Same Sky is by Miroslav Holub, a Czech poet and immunologist. He was born in 1923 and died in 1998. The poem was translated by Kaca Polackova.


Napoleon

Children, when was
Napoleon Bonaparte
born? asks the teacher.

A thousand years ago, say the children.
A hundred years ago, say the children.
Nobody Knows.

Children, what did
Napoleon Bonaparte
do? asks the teacher.

He won a war, say the children.
He lost a war, say the children.
Nobody knows.

Our butcher used to have a dog,
says Frankie,
and his name was Napoleon,
and the butcher used to beat him,
and the dog died
of hunger
a year ago.

And now all the children feel sorry
for Napoleon.



And our last poem for the week from The Same Sky is by Michael Ondaatje, a Canadian born in Sri Lanka in 1943. His book The Cinnamon Peeler includes poems spanning twenty-five years.


Sweet Like A Crow

for Hetti Corea, 8 years old

Your voice sounds like a scorpion being pushed
through a glass tube
like someone has just trod on a peacock
like wind howling in a coconut
like a rusty bible, like someone pulling barbed wire
across a stone courtyard, like a pig drowning,
a vattacak being fried
a bone shaking hands
a frog singing at Carnegie Hall.

Like a crow swimming in milk,
like a nose being hit by a mango
like the crowd at the Royal-Thomian match,
a womb full of winds, a pariah dog
with a magpie in its mouth
like a midnight jet from Casablanca
like Air Pakistan curry,
a typewriter on fire, like a hundred
pappadams being crunched, like someone
trying to light matches in a dark room,
the clicking sound of a reef when you put your head into the sea,
a dolphin reciting epic poetry to a sleepy audience,
the sound of a fan when someone throws binjals at it,
like pineapples being sliced in the Pettah market
like betel juice hitting a butterfly in mid-air
like a whole village running naked onto the street
and tearing their sarongs, like an angry family
pushing a jeep out of the mud, like dirt on the needle,
like 8 sharks being carried on the back of a bicycle
like 3 old ladies locked in the lavatory
like the sound I heard when having an afternoon sleep
and someone walked through my room in ankle bracelets.

The book's editors were kind enough to include this note: A vattacka is a vegetable. Pappadams are extremely thin, crispy, round lentil wafers, which can be dipped into various sauces. Brinjal is a British word for eggplant.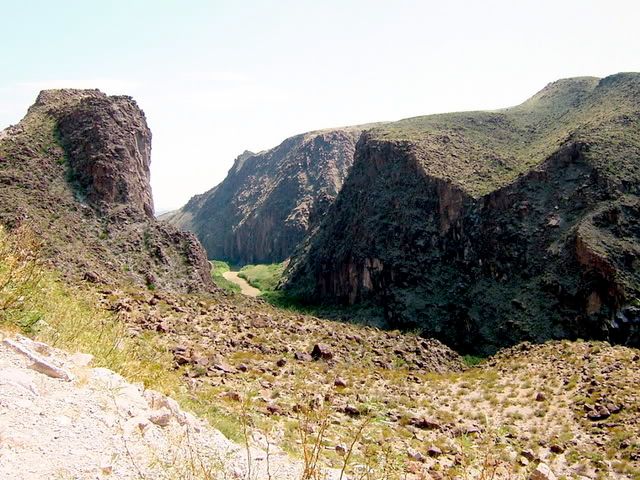 My favorite part of my weekend drive was Hwy. 170 from Presidio to Terlingua. The road goes along the path of the Rio Grande, within view of the river in many places, and on the southern edge of the Big Bend State Ranch. This is a huge ranch adjacent to the Big Bend National Park. It was sold to the state for a small price or donated outright (don't remember which) by the ranch's owners. It's not a long drive, only about 80 miles, but it took nearly all of Sunday morning because of the twist, turns and frequent stops for pictures. Along the drive, you get to see the river in both a desert environment, where it is a green belt crossing the sand and caliche flats, and through the mountains where you can see it far below on the floor of canyons it's carved through the ages of its flow.



rio grande

carves
canyons
through mountain rock;
lays a winding ribbon
of green
across white desert
dust

creatures
great and small
come to it,
drink,
live another day









One more little bite from Marfan by Peter Reading then I'll let it rest for a while.



fromMarfan

Presidio County Courthouse, Marfa, built
in 1886 of native stone
and bricks made locally, three stories high
with an octagonal tower capped by a dome
on top of which the fancy classical figure
of Justice once held in her outstretched digits
the symbol of her calling but now fingers
only the dusty hot air off the desert -
an irate cowpoke back in history,
quitting the calaboose across the street
(where he'd been held for being drunk), observed
"There ain't no justice in this goddam county",
and shot the scales plumb out of the goddess's hand.









Again, this week, another love poem from Beki Reese.



confused

Sometimes
you are exactly what I need.
Our years together
left an easy understanding between us;
I fit just right beneath your arm
and when I'm lonely
your presence here can ease the ache.

Sometimes
I want more than this easy friendship.
I need the comfort of skin on skin,
to cool my fevered blood with you.
But something in me holds me back,
cannot commit in exchange for love.
There are some hurts that haven't healed,
some fears that are not put to rest,

some dreams my heart still can't let go.









Through many dynasties, the writing of poetry, along with other refined arts, was a social requirement of China's rulers and the Chinese ruling class.

I thought it might be interesting to look at some of the poems of China's elite during the sixteenth century. These poems are from The Anchor book of Chinese Poetry, published by Anchor Books in 2005. The poems were translated by the book's editors, Tony Barnstone and Chou Ping.



The first poet of that period we look at is Yang Shen, born in 1488 and died in 1599. (It seems unlikely that he lived to such and old age, but these are dates the book gives). He began his life as a high-placed member of Chinese society, but fell from the emperor's grace and was sentenced as a convict to permanent military service in exile. During his 35 years of exile, Yang Shen became a very successful and prolific writer and scholar, traveling widely in his mind even as his body remained stuck far away in Yunnan province.


On Spring
Ocean wind blows ocean trees
and for ten days I shut my doors,
sitting here, grieving the loss of spring blooming
and counting red petals falling the wall.



The next poem is by Wang Shizen, born 1526 and died 1590. Wang was another highborn. He passed the highest imperial exams and achieved high position, but returned to the capital in an unsuccessful attempt to save his father, a famous military man who had been ordered executed by the prime minister, Wang's enemy.

After this, no longer able to sustain regular postings, he turned his life to writing and scholarship and became a leading literary light of his day.


Climbing Up the Taibai Tower

It is said in the past Li Bai
gave a long howl and climbed up this tower.
Once he paid a visit here
and his high reputation remains for a hundred generations.
Behind the white clouds the sea dawns
with a bright moon, a celestial gate, and autumn.
As if to greet Li Bai's return,
the Ji river water flows with music



Gao Panlong (1562-1626) came from a wealthy family of landowners who gave him away to a granduncle who was unable to have his own children. A neo-confucianist, a stoic and a fatalist, he became a serious scholar. After a political schism in 1593, he was demoted and sentenced to live far from the capital as a jail warden in Guangdong province.

After the death of the emperor, Gao's friends came back to power, appointing him to a number of important positions. Another political turnaround 1624 put him in jeopardy again, this time for his life. Learning that imperial bodyguards were coming to get him, he drowned himself in a pond on his family's estate.

This poem describes his life as a scholar.


Idle in Summer

I sit in meditation in the long summer,
not a single word all day.
You ask me how can I do that?
My heart is at ease when I have nothing to do.
Fishing boars are returning in fine drizzle,
children are noisy in woods.
Northern wind suddenly turns south,
the sun sets behind a distant mountain.
I feel happy at this scene
and pour a drink to go with this great mood.
Gulls fly away from the pond.
In twos they keep coming back.



Zhang Dai (1597-1684) was born into a family of wealthy scholars and officials. He was a tea connoisseur and like his family lived extravagantly, surrounded by elegant art and fine antiques. This life of ease changed after the 1644 Mongol invasion when he lost all and fled to the mountains where he lived as a hermit - penniless, hungry and cold - for the rest of his life. Many say he wrote many of his finest pieces during these difficult last years.


fromTen Scenes of the West Lake: Broken Bridge in Melting Snow


A long bank and shade of tall willow.
Sparse moonlight shifts through.
My feet step in the loose sand
as if walking in snow.









There's something about driving on a long highway, listening to old music, that brings back old times, old regrets.

I wrote this last week while on I-10 heading west.



singing with Peter, Paul and Mary

it's raining in Alpine
they said
but I'm still
a long way from there,
doing 80
under clear
West Texas
skies,
singing along
with Peter, Paul
and Mary
with her long
blond hair
and strong
clear voice
and we're
singing about
hammers and
lemon trees
and fast race horses
and magic dragons
just like we
did back in the
day,
good days,
those several months
in '64-'65 when it
looked like it was all
going work out really
OK, when it seemed
peace and love
and social justice
were within our grasp,
sure, then, that we
were a better,
brighter
future,
not just regurgitations
of the dismal
past

that future is with us, now,
and what cynics we have
become in this new age,
our better selves
laughable
and remote









I don't use Charles Entrekin often. His poems are very personal and indirect and centered on relationships. You have to be in a mood to set yourself aside so that you can slip into his mind before the poems work. They are not poems that can be experienced successfully from the outside. I guess I'm in one of those moods today because I really enjoyed this poem.

The poem is from Entrekin's book In This Hour, published by Berkeley Poets Workshop & Press in 1989.



Point Pinole

Lying in sunlight, I know her like memory
eyes closed, freshly
fallen, veins and dreams over her eyelids.
I stare into Eucalyptus leaves, watch
two black fishermen hold up their catch
to one another. In the distance
behind the Golden Gate, the sun
casts everything in pink. In a few minutes
we will leave. Nothing will be the same.

A barge creeps across the skyline.
She sits up, legs straight out like a child,
and I see beyond here, almost breaking,
the top branches caught in the heavy wind,
bending something inside me, and yes,
this is what follows, these winds
blowing always from the same direction,
from what we leave behind,
a reality of mornings,
of lone day after another,
of keeping safe in a safe house.









Alex Stolis is writing a series of poems based on the Tarot deck. Here is the third in that series.



Card III

The Empress becomes an Agnostic

she imagines blackbirds flying in a straight line
over flat land, wonders how love feels when it's raw
before the sharp edge of regret cuts down the sun.

night drifts to dream and she sews a scarecrow
using rags from the past.
she'll hide her sins and wrap his straw arms

around herself to keep warm. she never believed
in second chances and even now is not willing
to trade memories for repentance.

one day, when loneliness is gone and forgotten
she'll hear a voice catch in the wind and listen
for the distant sound of beating wings.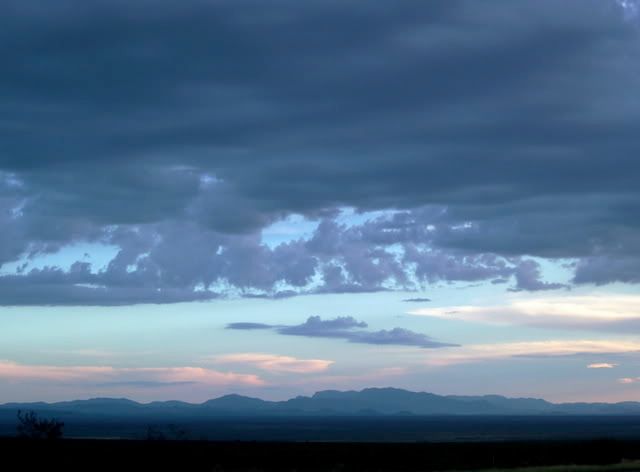 My next poem is by Michael Van Walleghen, professor of English, at the time his book was published, at the University of Illinois at Urbana-Champaign. The poem is from his book Blue Tango, published in 1989 by the University of Illinois. This is his second book. His first was The Wichita Poems.

There's usually a at least a touch of humor in Van Walleghen's poems, as well as an air of exaggeration. He writes about his father often, the kind of off-kilter father you wouldn't want to have yourself, but one who would be fun if he was the father of your best friend.



Peach Isle

first the sky turns green, then
green-black, crepitating, alive

with lightening. Car lights
start coming on, streetlights

the lights in riverside apartments -
while on the river there begins

a cacophony of anxious whistles
thunder, the clangorous alarms

of a channel buoy, close by....
This is not a good idea Joe

I hear my mother say. Already
an icy spray has soaked us

to the bone. Our stupid oars
are useless. We bobble merely

in the wake of motorboats, yachts -
everyone fleeing for cover but us

and the keening oar-boat dreadnoughts
anchored in the gloom above Peach Isle

our Sunday paradise and picnic spot.
I'm six weeks old on this picnic

an infant Jonah, fitfully asleep
still dreaming the panicky instant

of his own conception - dreaming
monstrous fish, the destruction

of cities, all the Hieronymus
Bosch landscapes of 1938....

Let's throw him overboard Bernice
my father whispers, Otherwise

it starts to rain - egg-sized hail
starts bouncing from the seats

and we huddle there like refugees
machine-gunned in their dinghy....

Sinking instantly, sucked down
like the swatted flies I'd throw

years later, when the war was over
to sunfish on our bright lagoon -

eight years old, mysteriously alive
a stormy price living with impostors.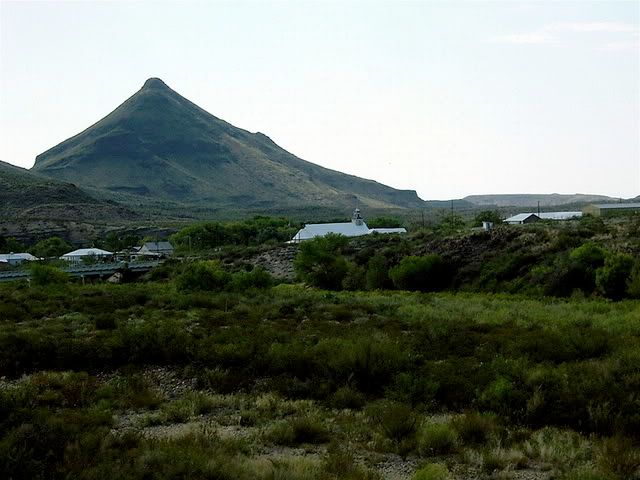 Jim Corner is, like me and many of the poets I've met in internet workshops, a retired person, in his case, a retired minister. There are many of us who, given time after a busy life, find the exercise of poetry a way to keep our brains from coagulating as well as a way to think about things in our life we never had time to think about in any serious, sustained way before.



Several Ways to Spend the Hours

I never thought I would splurge
five days, each week alone,
attached by your love - connected
by cell phone. Strange how my
retirement dream consists of hours
to fill: discoveries at Starbucks,
those vanilla cinnamon twists,
meeting a woman with theology
darn near mine, a man whose alloy
leg allows him to ride his motored
tricycle, a reporter who asked
for an interview before writing
an article about my poetry.

I almost never read the paper
except for movie reviews;
I find better writers on CNN
or NPR. That's not all: I love
to converse; those dialogues
and interviews fill my cup
along with my aromatic java.

I sing beneath my breath
"I love coffee, I love tea;
I love java and java loves me -
a cup, a cup, a cup!"

My wrist watch reports moments
and hours. Today we will meet for lunch
about noon; we will chat about you
and the Mexican children you teach,
about this poem I composed
as you crossed Apache Trail at 6:30
a.m. this morning.

I sing the old ballad, Silver Threads
Among the Gold: "Darling we are growing
older, silver threads among the gold,"
huummmm....









My next poem is by Steve Healey from his book Earthling published by Coffee House Press in 2004.

Healey teaches writing to prisoners in several Minnesota Correctional Facilities and is Associate Editor of Conduit Magazine.



I live two doors down from the powerball winner

She's bathrobed in her backyard,
her first cigarette of the day.

The sun just scalped her lilac hedge,
she's headlined in orbit.

Doing last night's dishes I soap
her queendom logarithmically,

Rooftops free from gravy stain,
hills of misc. sink below skyline.

It's all you minus the germs:
everyone wins a staring contest.

Everyone either spoon, fork, or knife,
that's what I try to remember.

Give the dog a bone for love,
find something else to hold.

Those buttercups weren't lying
to our chins (weren't the TV people

more beautiful in person?).
Same with grass blades, just mown,

greener than green, despite no rain.
Not real rain whose rust licks

a few generations, not lightning
as your now-disposable time/income.

Dear Director of Human Resources,
my nom de guerre is good neighbor.

I'd like to be swaddled in the Battle
of Hastings, as seen on tapestry.

This is only a test. One if by land,
two if by three. So much quiet,

gossip makes it a garment
we share like a short alley.

Surround my arousal, if you would,
with pocket-sized Presidents.

According to Pentagon sources
the bellybutton can't be located,

there's no source. As a result,
congratulations, and welcome

to the Fertile Crescent. Do you
need a light? How about some sugar?









Ku Sang was born in Seoul in 1919 but grew up in what is now North Korea. After studying in Japan, he returned and began to work as a journalist, then was forced to flee to the southern part of Korea before the Korean War. He was an editorialist and columnist in one of the major Korean newspapers for many years. He taught in universities and published many volumes of poems and essays, as well as writing a number of plays. He died n 2004.

This poem was taken from his book Wastelands of Fire, originally published in 1984 under the title From Dreyfus' Bench. It was republished under its new name in 2000 by Forest Books.



Here and there

A turnip field on a mountainside.
Around an ancient, springtime-drowsy rock
a single blowfly buzzes.

It comes and goes, all the time,
among old, panlid-like pats of dung
that lie in the grass on the crestward path,
now perching low on the rock's shaded waist,
now squatting high on its sunburned brow,
now moistening itself at the stagnant water
held in deep pits on the rocky crown,

then delicately folding its legs in prayer,
depositing spots of pustular waste
or laying tiny, nit-like eggs,

then flying off to land on a spring chrysanhemum's
stamens,
a single red spot in the midst of the turnip field,
and there, like a little boy hypnotized by a cinema screen,
stares down at fields, rivers, roads,
as they stretch out level to the far horizon

and suddenly the world seems all suspended,
like a green, dead body,
a moment without the sound of breathing,
a moment delivered from starvation, disdain and
slaughter,

this moment, without curses or conspiring,

and somehow, blowfly, dungfly,
as if for you this stillness
bead a grieving fear,
echoing, your buzzing seems to weep.









Shafter, Texas is about two/thirds of the way between Marfa and Presidio, on the Presidio side. The first you see of it as your crest a hill is the white steeple of a church in a little valley below. Then, as you pass the church, you see crumbled, overgrown brick buildings on either side of the road. I wrote the next poem, which tells a little of the story of Shafter. In a way, Shafter is unique only that it is a whole town that has faded away. As you pass through this whole badlands region you see abandoned homes and buildings frequently, adobe, brick, wooden structures where people once at least temporarily found a way to live in this rough country. But it doesn't ever seem to have lasted.

The latest example of this is the town of Lajitas, bought by a developer who built a championship golf course and an international airport and luxury condominiums on the theory that there were people of great wealth around the world who would be willing to pay big bucks to get away from it all. What he discovered is that people who said they wanted to get away from it all really didn't mean all.

If you want to buy a town not too cheap, the owner Lajitas recently declared bankruptcy and is willing to talk.

Anyway, that's another story. This is the poem about Shafter.



ghost town

Robert Speed,
a Texas Ranger,
known as a
rowdy drinker
and bully
of the weak
was killed here,
shot twice with a 45
colt revolver
by William Howell
in his saloon

the day before,
Speed
shot Howell's
dog
and since Howell
was holding the dog
at the time
it was assumed
by most in Presidio
County the dog
was not the
target

most agreed
it was a clear case of
self-defense

on Cibolo Creek
at the east end
of the Chinati Mountain,
16 miles north
of Presidio
or 16 miles
north of nowhere
you'd probably say
if you'd ever been
to Presidio

a ghost town
now, but in 1880
is was a silver mining
town, growing to
1,500 souls, all
well cared for now
by a new church,
white, with a steeple
that shines bright
in the West Texas sun

all the rest
is old stories
and crumbling brick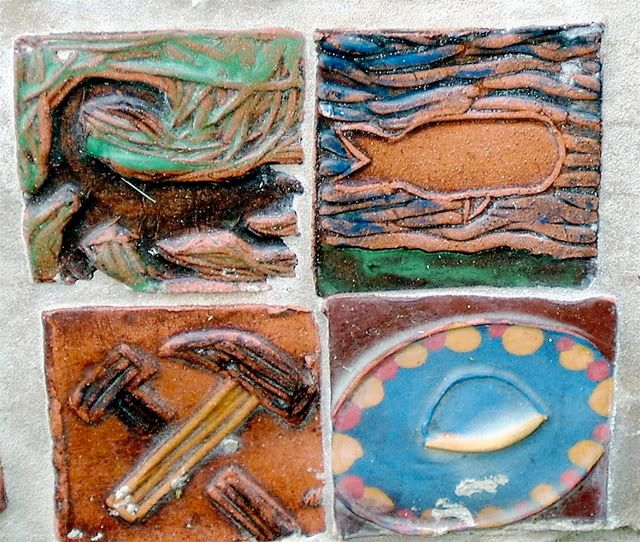 Now, back to the travels of Blaise Cendrars, half a world away from where we last left him.



fromIslands

I. Chow

The little port city is very busy this morning
Coolies - Tagals Chinese Malays - are unloading a big junk with a
golden stern and sails of woven bamboo
The cargo is china from the big island of Japan
Swallows' nests harvested in the caves of Sumatra
Sea cucumbers
Ginger preserves
Pickled bamboo shoots
All the merchants are very excited
Mr. Noghi pretentiously dressed in an American-made checkered suit
speaks very good English
Which is the language these gentlemen use in their arguments
Japanese Kanaks Tahitians Papuans Maoris and Fijians


III. The Red-Crested Adder

Using he hypodermic needle he administers several injections of
Doctor Yersin's serum
Then he enlarges the arm wound making a cruciform incision with the
scalpel
He makes it bleed
Then he cauterizes it with a few drops of lime hypochlorite


IV. Japanese House

Bamboo stalks
Thin boards
Paper stretched across frames
There is no real heating system


V. Little Garden

Lilies chrysanthemums
Cycads and banana trees
Cherry trees in bloom
Palm trees orange trees and wonderful coconut palms loaded with fruit


VI. Rock Garden

In a basin filled with Chinese goldfish and fish with hideous mouths
A few have little silver rings through their gills


VII. Light and Delicate

The air is balmy
Amber musk and lemon flowers
Just being alive is true happiness


VIII. Keepsake

The sky and the sea
The waves come in to caress the roots of the coconut palms and the big
tamarinds with metallic leaves


IX. Fishy Cove

The water is so calm and so clear
In its depths you can see the white bushy coral
The prismatic sway of suspended jelly fish
The fish darting pink yellow lilac
And beneath the waving seaweed the azure sea cucumbers and the
green and violet sea urchins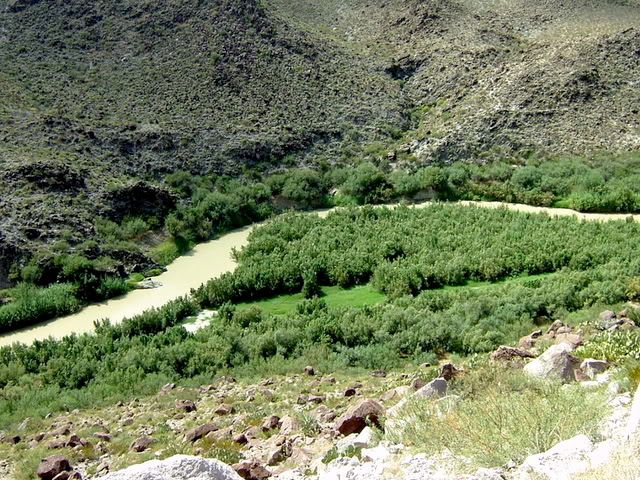 Dave Ruslander and I have been critiquing each other's work on workshop forums for nearly ten years now. It's always a pleasure to sit down and take a read with him through his book Voices In My Head






James River

Silver-blue water boils,
pounds boulders,
roils alive.

Whirlpools swirl and
I taste eddies.
Vortices rush my ears.
My eyes skitter over whitecaps
that tickle running water.

Up a path through the trees,
away from the river,
a stagnant green pool waits.
A weathered pier reaches
toward pond's center
where a white-haired man
swishes his fly rod.

Back and forth rhythm,
nine o'clock, twelve o'clock, three.
He casts an offering
and optimistic whim.

The bait skates
and the line floats after
nothing that I can see.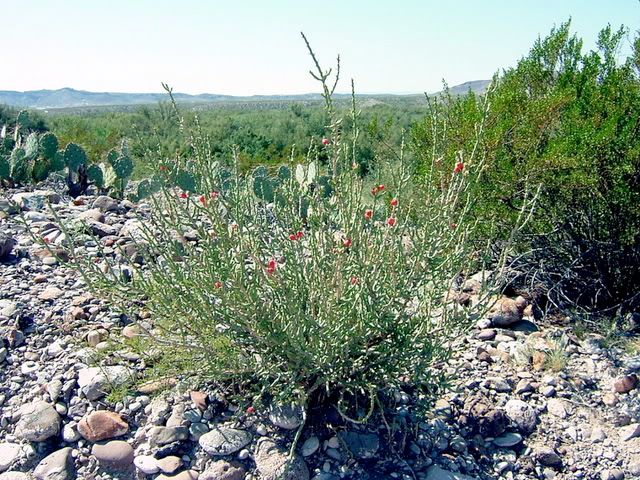 Next, two more entries from the journal of Julia Alvarez. (I know they aren't really journal entries, but that's the way they read to me and that's the way I think of them.) These are from her book Homecoming published by Grove Press in1984.



I met a man at self-improvement
weekend. Most people who were there were sad,
divorced and sad, or in bad marriages
they couldn't leave for convincing arguments
they sadly told about. When his turn came,
he said right out, I want to sleep with you
and touched my hand. The leaders of the group
invited me to share whatever came
into my head. The sad participants
waited; his sad eyes wouldn't let me go.
My sad ex came to mind. He said he hadn't
meant for us to go bad, he loved me so....
Couldn't we try once more? I looked the man
straight in the eyes and sadly answered both.

**************************************

A man invited me to eat with him
at the Sirloin Saloon. I accepted
although I'm borderline vegetarian
and conversation was all I wanted....
don't ask me why. I said, I know I'm not
supposed to come unless in the back of
my mind I think maybe we've got a lot
in common and could maybe fall in love.
Of course, that's the prime cut! Most likely we're
both starved for sex and split up when we get
too serious. We gabbed till our order
cooled down. It was a pleasure to have met
a woman he could just talk to, he said.
My steak was raw. I cut it and it bled.









Such a sad life had Sylvia Plath, always heading, it seems, into some dark night. Even her poems on motherhood have in them some dark air of despair.



Morning song

Love set you going like a fat gold watch.
The midwife slapped your footsoles, and your bald cry
Took its place among the elements.

Our voices echo, magnifying your arrival. New statue.
In a drafty museum, your nakedness
Shadows our safety. We stand round blankly as walls.

I'm no more your mother
Than the cloud that distills a mirror to reflect its own slow
Effacement at the wind's hand.

All night your moth-breath
Flickers among the flat pink roses. I wake to listen:
A far sea moves in my ear.

One cry, and I stumble from bed, cow-heavy and floral
in my Victorian nightgown.
Your mouth opens clean as a cat's. And now you try
Your handful of notes;
The clear vowels rise like balloons.









Here are several little bits of observation from my drive last weekend.



three bits

1
driving due east
directly into the early sun
on a flaming sea of
orange glare
and haloed silhouettes

2
vulture circles
overhead
rising with desert
heat
falling between
shadowed
canyon walls

3
snake
crosses ahead of me
head swaying
left and right, pulling
its long body
behind,
slowly slithers
behind a boulder
beside the trail









Here's a short piece by Patti Smith, singer, songwriter, poet, and, as described by William S. Burroughs, shaman. This is from The Outlaw Bible of American Poetry.



Notebook

I keep trying to figure out what it means
to be american. When I look in myself
I see arabia, venus, nineteenth-century
french but I can't recognize what
makes me american. I think about
Robert Frank's photographs - broke-down
jukeboxes in gallup, new mexico....
swaying hips and spurs....ponytails and
syphilitic cowpokes. I think about
red, white and blue rag I wrap around
my pillow. Maybe it's nothing material
maybe it's just being free.

Freedom is a waterfall, is pacing
linoleum till dawn, is the right to
write the wrong words, and I done
plenty of that....









I wrote this poem several weeks ago, then set it aside, not sure what to do with, whether it was good or it stunk. Finally took it out of limbo to expose to the world to sink or swim on its own.



watch a mason build a wall

I have watched
a mason
build a wall,
straight and level,
brick on brick,
until space
became a room,
a house, a place
of living,
dying,
a place
of love and
despair,
all from space
shaped
by the hand of man

I have watched
a mason
build a wall
like a teacher
shapes a mind,
opening
by enclosing,
bringing discipline
to unruly
thirsts
to know

I have watched
a mason
build a wall
like a saint
restores
a sinner,
bringing order
though forgiveness,
banking
fires that rage
within

take some time
from your day

watch a mason
build a
wall









Jim Barnes, born in Oklahoma in 1933, is of Choctaw-Welsh descent. In the 1950's, he migrated to Oregon where he worked for ten years as a lumberjack. He returned to Oklahoma and earned a Bachelors Degree at Southwestern State University and later an M.A. and Ph.D. at the University of Arkansas. His poem is from Harper's Anthology of 20th Century Native American Poetry.



La Plata, Missouri: Clear November Night

Last night in La Plata an avalanche of stars
buried the town in constant light the way the red
coalburners on the Santa Fe used to send fires

climbing night and falling back again, burning sheds,
hay, carriages, whatever was set along the track.
An avalanche of stars, last night the Leonids

fired every farm with ancient light, curdled mild
in Amish churns, and sent dogs howling through field
and tangled wood. Never was there such a night like

this. Lovers sprang from one another's arms, reeled
away from lurching cars and thoughts into a state
of starry wonder no human act could have revealed.

As if by common will, house lights went out. The late
work left, families settled out into the snow
unaware of cold, unaware of all except that state

which held us all for those long moments. We saw
and saw again the falling stars course Bear and Swan
take field and farm, take all, and give it back as though

a gift given was given once again. Our lawn
on earth was full of promise in the snowing light.
Earthbound, we knew our engine on a rare November run.









Let's end the week with some fun by that very serious funmiester - e. e. cummings.



This is poem XXXVIII of Part ONE of the book Is 5

Will i ever forget that precarious moment?

As i was standing on the third rail waiting for the next rain to grind me into lifeless atoms various absurd thoughts slyly crept into my highly sexed mind.

It seemed to me that i had first of all really made quite a mistake in being at all born, seeing that i was wifeless and only half awake, cursed with pimples, correctly dressed,cleanshaven above the nombril,and much to my astonishment much impressed by having once noticed(as an infantile phenomenon)George Washington almost incompletely surrounded by well-drawn icecakes beheld being too strong,in brief:an American,is you understand that i mean what i say i believe my most intimate friends would never have gathered.

A collarbutton which had always not nothurt me not much and in the same place.

Why according to tomorrow's paper the proletariat will not rise yesterday.

Inexpressible itchings to be photographed with Lord Rothermere playing with Lord Rothermere billiards very well by moonlight with Lord Rothermere.

A crocodile eats a native,who in revenge beats it insensible with a banana,establishing meanwhile a religious cult based on consubstantial intangibility.

Personnel ne m'aime et j'ai les mains froides.

His Royal Highness said "peek-a-boo" and thirty tame fleas left the prettily embroidered howdah immediately.

Thumbprints of an angel named Frederick found on a lightning-rod,Boston,Mass.

such were the not unhurried reflections to which my organ of imperception gave birth to which i should ordinarily have objected to which,considering the background,it is hardly surprising if anyone hardly should call exactly extraordinary. We refer,of course,to my position. A bachelor incapable of occupation,he had long suppressed the desire to suppress the suppressed desire of shall we say;Idleness, while meaning its opposite? Nothing could be clearer to all concerned that that i am not a policemen.

Meanwhile the tea regressed.

Kipling again H.G. Wells, and Anatole France shook hands again and yet again shook again hands again,the former coachman with a pipe-wrench of the again latter then opening a box of newly without exaggeration shot with some difficulty sardines. Mr. Wiggins took Wrs. Miggin's arm in his,extinguishing the spittoon by a candle furnished by courtesy of the management on Thursdays,opposite which a church stood perfectly upright but not piano item;a watermelon causes indigestion to William Cullen Longfellow's small negro son,Henry Wadsworth Bryant.

By this time,however,the fight of crows had ceased. I withdrew my hands from the tennisracket. All was over. One brief convulsive octopus,and then our hero folded his umbrella.

It seemed too beautiful.

Let us perhaps excuse me if i repeat himself:these,or nearly these,were the not unpainful thoughts which occupied the subject of our attention,to speak even less objectively,i was horribly scared i would actually fall off the rail before the really train after all arrived. If i should have made this perfectly clear,it entirely would have been not my fault.







That's it for this week. But, before closing, I want to slip into a little bit of politics, especially in light of the late breaking news of Al Gore's winning of the Nobel Peace Prize.

I address this to Americans like me, who look forward to the next election with dread, seeing the whole thundering hoard of candidates and finding no one about whom you can say anything more than - better than the mess we have now.

I think "better than the mess we have now" is much too low a standard, particularly considering that what we have now is the worst that's ever been. If you agree and if you would like to see a candidate you would feel good about voting for, I encourage you to go to www.draftgore.com and sign the petition.

As time passes it unfortunately seems more and likely that there's nothing that can be done that would make Al Gore want to face another presidential election campaign and the abuse he would be bound to get from the low-life sleeze-balls on the other side, but think how good you would feel on election day if he does change his mind and you get to mark your ballot for him.




re-elect Al Gore


1. climate change

hot
cold
cold
then hot
don't know
what to wear


2. selective service

wars fought
by fools
who sought them
are extraordinarily
rare


3. what a mix

curiosity
honor
serious thought
depends on neither
lies
nor tricks



www.draftgore.com.

What the heck, it can't hurt.


Finally, must add, as always, all the work included in this blog is the property of it's creators. The blog itself was produced by and is the property of me - allen itz.