You Don't Need A Weatherman
Friday, September 21, 2007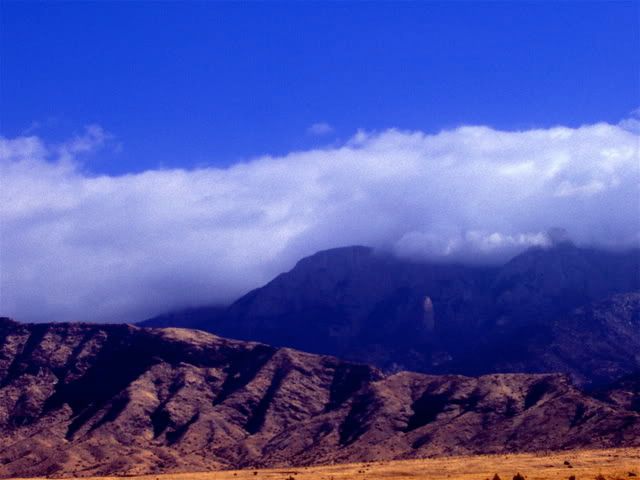 II.9.4.





Welcome to "Here and Now" on this 4th Saturday in September.

To begin, I'd like to say, I like it when readers take advantage of the comment opportunity at the end of each "Here and Now" issue. For one thing, it's the only way I have of knowing, other some dry statistical stuff the web host gives me, that people are actually reading this thing.

I especially enjoyed the comments of Lenny from Leamington SpaNearStratford upon Avon in England last week. In addition to saying nice things about "Here and Now" (aw, shucks) Lenny cleared up my confusion about the painting that made a prominent appearance in the Thomas Crown Affair remake of a couple of years ago.

I was sure (well, almost) that the painting was by Marcel Duchamp. Lenny corrected me. The painting is by Rene Magritte.

I am relieved now to definitely know two things about art. One, the Thomas Crown painting was by Rene Magritte and, second, the Mona Lisa was by Leonardo DeCaprio.

Seriously, Lenny, thanks for writing. I invite anyone who has a thought they might want to share to do the same. If you have some work coming out or if you have a blog of your own you would like to tell people about, feel free to do it in comments.

No commercial ads please and no random screams of obscenity. All that kind of stuff does is put me to the trouble of deleting it. (I have to do that every once in a while on the 7beats website which has its own comment page.)

As to this issue, I have, again, lots of good stuff. I complained last week that I hadn't had time to search for web poets to feature here. No problem this week. This week we have lots of our web-friends showing their stuff.

On with the show! (OK, that's corny. Try doing this every week and you'll discover as I have that not only does the occasional corny cliche come in mighty handy some time, sometimes it's the best you can do. )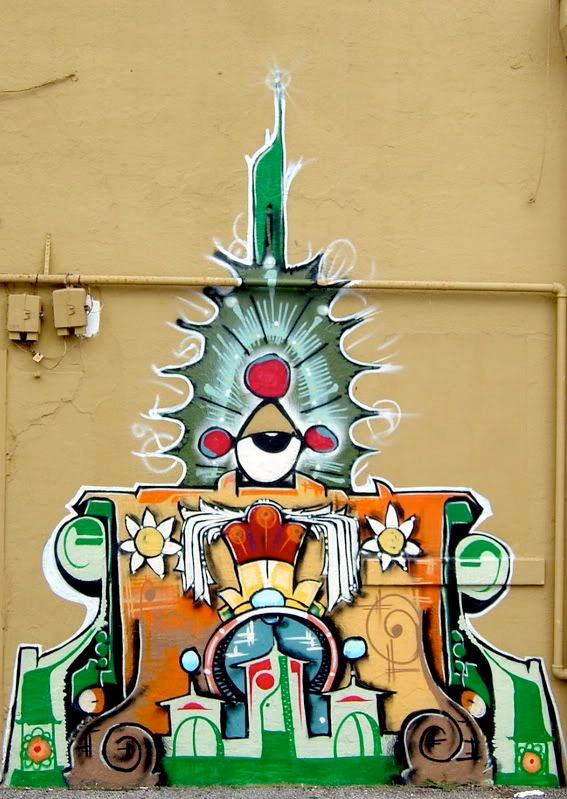 David Kelly is our first poet this week. He is also a first-timer at "Here and Now." I met David at one of the first Monday night readings at La Taza Coffee Shop on San Antonio's northside. That's also where I first heard his presentation of this poem.

About himself, David says, I am a thirty-one year old writer, illustrator, sculptor, and composer, and as such am forced to make my living with an insurance company. Oh yes, it is a career built on the blood and misery of my fellow humans, but it pays well. This should be a clue to the direction my moral compass points.

My ability to shoot myself in the foot is unparalleled outside of Wiley Coyote, and I often do so with rather meager tools. Never the less, it is my modest hope to one day rule this universe.

We all need a hobby.

Here's David's poem.



Metric Memories


How well I remember the Alamo
Rental car clerk whom I could not convince
Or persuade to return my deposit,

And then there was the U2 incident
When that shit-for-brains security guard
Whacked me hard in the head with a bottle.

You recall the day they sent Sputnik up
To Las Vegas and he lost everything
But his mother's fine old borscht recipe?

That reminds me, the titanic sinking
Of the thirty foot putt on the sixteenth
In heavy drizzle, thank you very much!

Just where were you when Pearl Harbor got bombed
And told everyone sitting at the bar
I was just out of Leavenworth prison,

Or that fateful day at Hiroshima
Where they added my bill up oh-so-wrong
And I paid seventeen bucks for a spring roll?

I shall never forget the Bay of Pigs
On the first day of truffle season....
Oh yes, I'll say it again, vive le France!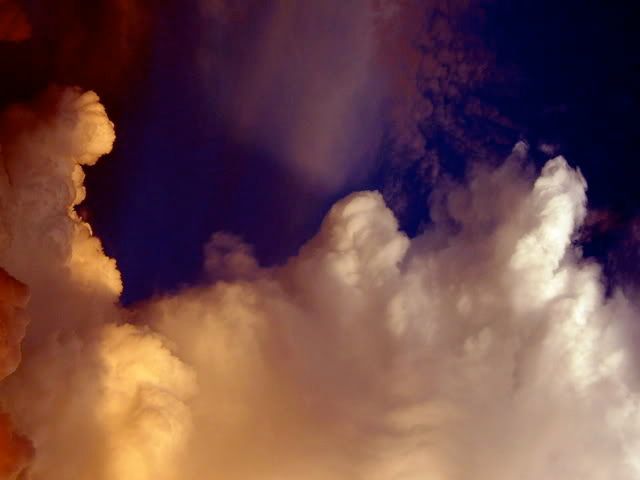 Tino Villanueva was born in San Marcos, Texas. He had a variety of work experiences, ranging from migrant farm work to assembly line construction of furniture, before completing his education. He received his BA at Texas State College under the GI Bill (see "Old Main" pictures from a couple of weeks ago), then went on to receive a Masters Degree at SUNY-Buffalo and a doctorate at a Boston University. He is the author of three collections of poetry and is, as well, an accomplished artist with work featured in El Paso, West Berlin, and Boston.

The following is his introduction to his book of poems and prose,Scene From the Movie Giant. He first saw the movie when he was fourteen years old and the casual anti-Mexican racism of the movie, especially as it was expressed in one particular scene, had a great impact on him. He explores his reaction to that scene in his book, published in 1993 by Curbstone Press.

It will probably help to understand Villanueva and his work if I add that, when I started college at Texas State University (it was Southwest Texas State University at the time) in 1962, the little city of San Marcos (pop. about 3,500 - the University which was about the same size has grown about tenfold since) was informally segregated, not through any act of law but through social history and convention.



from Scene From the Movie Giant

What I have from 1956 is one instant at the Holiday
Theater, where a small dimension of a film, as in
A dream, became the feature of the whole. It
Comes toward the end.... the cafe scene, which
Reels off a slow spread of light, a stark desire

To see itself once more, though there is, at times,
No joy in old time movies. It begins with the
Jingling of bells and the plainer truth of it;
That the front door to a roadside cafe opens and
Shuts as the Benedicts (Rock Hudson and Elizabeth

Taylor) their daughter Luz, and daughter-in-law
Juana and grandson Jordy, pass through it not
Unobserved. Nothing sweeps up into an actual act
Of kindness into the eyes of Sarge, who owns this
Joint and has it out for our dark-eyed Juana, weary

Of too much longing that comes with rejection.
Juana, from barely inside the door, and Sarge,
Stout and unpleased from behind his counter, clash
Eye-to-eye, as time stands like heat. Silence is
Everywhere, acquiring the name of hatred and Juana

Cannot bear the dread - the dark-jowl gaze of Sarge
Against her skin. Suddenly: bells go off again
By the quiet effort of walking, three Mexican-
Types step in, whom Sarge refuses to serve....
Those gestures of his, those looks that could kill

A heart you carry in memory for years. A scene from
The past has caught me in the act of living; even
To myself I cannot say except with worried phrases
Upon a paper, how I withstood arrogance in a gruff
Voice coming with the deep-dyed colors of the screen;

How in the beginning, I experienced almost nothing to
Say and now wonder if I can ever live enough to tell
The after-tale, I remember this and I remember myself
Locked into a back-row seat - I am a thin, flickering,
Helpless light, local looking, unthought at fourteen.



(I haven't quite figured out how I'm going to continue this story within the limited format of "Here and Now," but I intend to find a way.)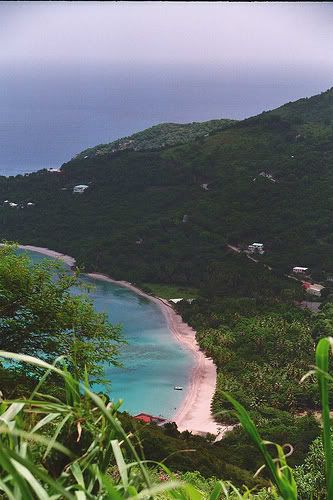 Photo by Dale McLain





We welcome Dale McLain back to "Here and Now" with a look at paradise in both photographic and poetic form.



port of call

Off the scalloped coast of Brewer's Bay
I offer my gouache bones to the sea,
narrow blades and arcs beneath my tan.
This water owns me as it owns millions

of mirror-scaled fishes and anemones.
My heartbeat mimics the docile waves,
a syncopated affirmation; I am here.
The seabed is smooth, so close, I wonder

about the need for air. Could I stay
within this perfect blue, a glint
of sunlight or a ripple in the sand?
My cocktail waits, coconut
and Callwood, the local libation.

I am just a day-tripper, another migrant
with sandy feet. It is impossible
to remain, not all of me, only the part
that is rooted, a slender white cedar
on the cloudy crest of Sage Mountain.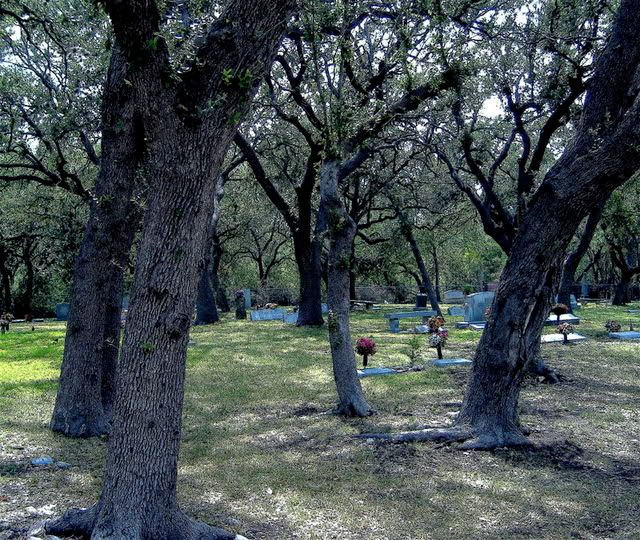 I picked up another book at the used book store last week, The Collected Poems of Henri Coulette, published by the University of Arkansas Press in 1990.

Henri Coulette was a Californian to his core, living in that state all of his life except for military service and a short time in New Mexico. He published only two books during his lifetime, The War of the Secret Agents in 1966 and The Family Goldschmitts in 1971, which, through huge error was accidentally shredded in the publisher's warehouse and never properly distributed. He wrote almost nothing after that event and gradually faded from view, until near the end of his life when he wrote fifty new poems. Unpublished at the time of his death in 1988 at 60 years of age, they are included in this book under the title he had planned for them, And Came to Closure. The poem below is from that previously unpublished series.



At the Graveyard

for Minnie Patterson (1875-1971)

We have come a little early. Minutes away in the small town
You painted your pictures of, where you wrote your cheerful
verse
They are turning the screws of a gray coffin. Your coffin.

We wander among the headstones, killing time, saying what
we have said
All day, What a beautiful day, meaning the high clouds, the
high wind,
The blue there is no name for, except sky, except beautiful.

We have come to the stones of the far side, the stones of the
last century.
There are so many children here, and here is a man born in
Damascus -
A Country Doctor for 40 years to our County -

And his wife - Clara, a Descendant of Jonathan Edwards.
The day is beautiful, the sky is blue, the clouds are clouds
You cannot read anything into. They are simply clouds.

The hearse comes down the highway, and turns, and stops,
We make our way toward you, past the Lieutenant of'
Cavalry,
The Native of Iowa, Our Beloved Father, His Sweet Child.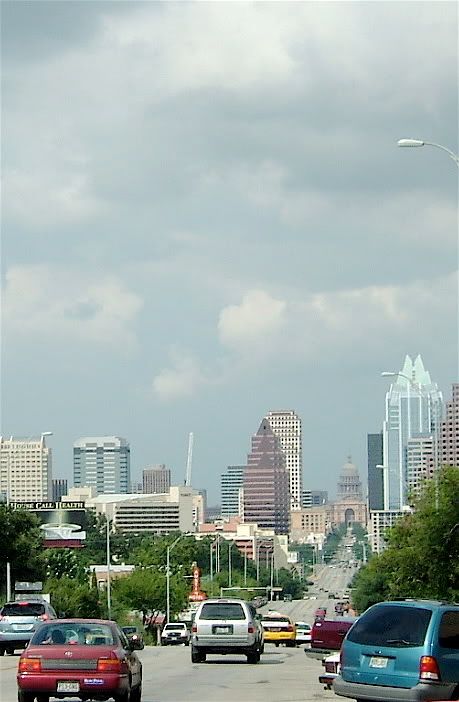 I was in Austin for several days last week and took advantage of being there to go downtown to listen to a band Chris plays in. I wrote this, bleary-eye, the next morning.




Austin, 6th street, 1 am

still
a good crowd out
mostly
twenty-somethings
from the University
enough business
to keep the bars
open
and the bands
playing

I came down
to listen to one
particular band
and enjoyed
their first set
but it's awful
damn late
for an old
guy
so I'm heading
back
to my hotel
to hit the sack

can't help
as I walk back
to my car
thinking back
40 years
when 6th street
after dark
was a good place
to get VD
or stabbed in the back
and not much else

it's all changed
now

6th street
means
neon lights
and music
and let's face it
some weird looking
kids
and cops
on horses
keeping it
mostly quiet
and clean
for several
blocks around
the actual street
itself
and this late
with the tourists
gone to bed
and the state
people and the
business people
in town for meetings
gone to their rooms
to drink it's a quiet
scene, mellow,
and young -
the only people
I see my age
are begging
quarters
and cigarettes
left-over
vague-eyed
burned-out
hippies
who took a
trip
in 1965
and never
made it back

it's a trip
for me too
being here
watching
the scene

remembering

things change
but they always
stay
the same

that's been my
experience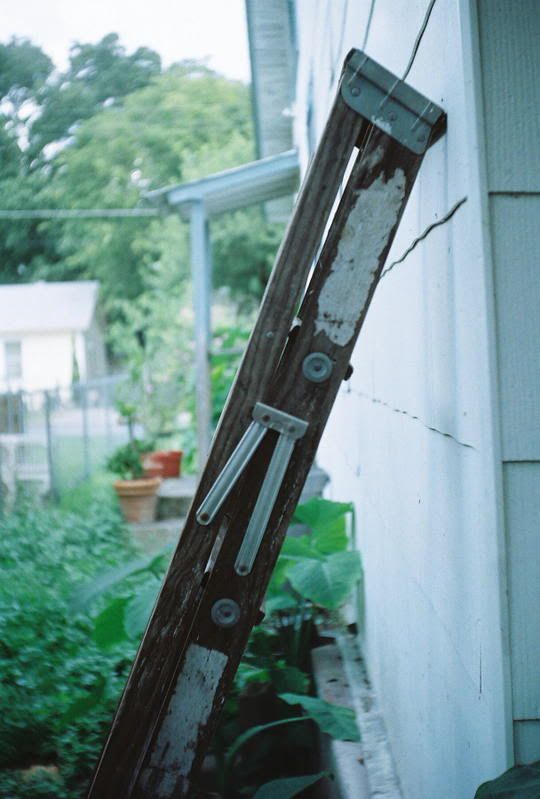 Photo by Jessica Reyna





Jessica Reyna is a San Antonio art student whose work we've featured before. Her images previously featured were taken with her trusty , newfangled digital camera. These new photos are from her first shoot using a 50 year old Argus C-3 restored by John Strieb and obtained from his collection.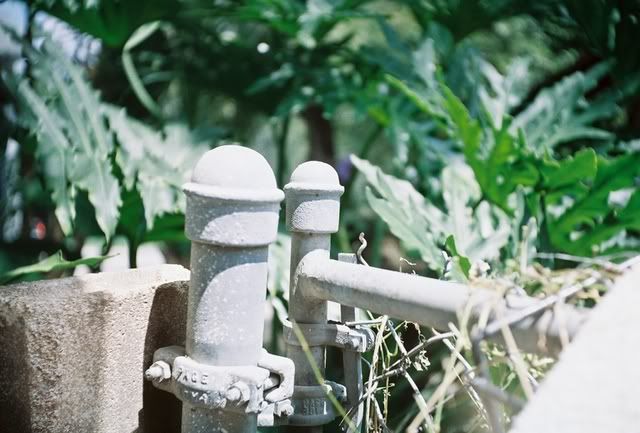 photo by Jessica Reyna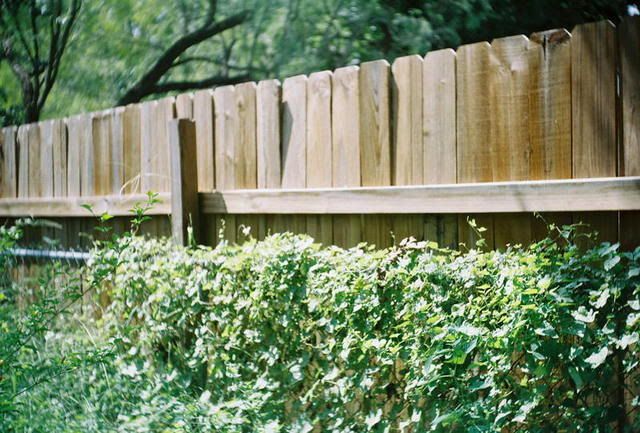 Photo by Jessica Reyna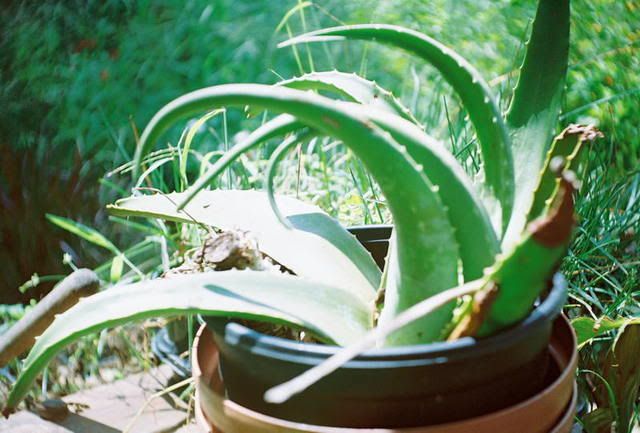 Photo by Jessica Reyna




We will be seeing more of Jessica's photos in weeks ahead, both digital and from her newly acquied antique.









I had intended to continue to post several more sections of The Coast of Texas by Gilberto Sorrentino. (I posted the first four sections a couple of weeks ago.)

But, rereading the poem, I realized if just doesn't work broken into pieces and spread over a period of weeks. So, instead, I'm going to use this stand alone poem. The Coast of Texas and this poem are both in Gilbert Sorrentino, Selected Poems 1958-1980, published by Black Sparrow Press in 1981.



A Poem to Read in August

We sang plenty old songs then
Let me
Tell you.

There is a moment at which you
Must know that things
That are gone

Are gone. Ah, the alacrity
With which
They puncture the heart.

In the meantime: with pussy
willows, gladioli, narcissi,
honeysuckle, forsythia, crocus,
peach, plum, and cherry

Blossoms, spring comes.
Check.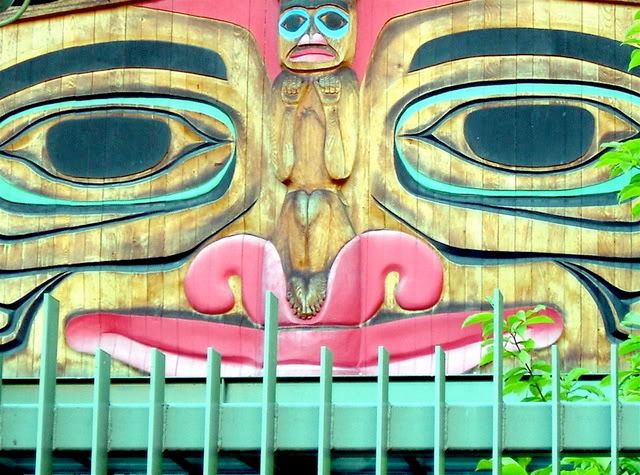 Fred Longworth is with us this week for the first time.

Fred has been published in hardcopy in The Pacific Review, Pearl, California Quarterly, and numerous others. He has also appeared in many online publications as well including Stirring, Strong Verse and Melic Review.

He lives in San Diego and restores vintage audio components for a living and is, he says, a youthful 60.



Don't Waste Time on First-Rate Women

Leave a two-dollar wine bottle uncorked
in a hot garage next to an open can
of paint thinner, and it's still happy
I prefer it over flat beer.

A trailer park makes a finishing school
look like sandpaper without grit.
If kids couldn't handle being alone
overnight, the human race would die out
in a generation.

Sweetie knows a store that trades good weed
for WIC coupons. Deuce, five, six, nine,
jack. No discards. No draws.

I used to raise orchids in Antarctica.
Now, I water weeds, let the garbage man
pick up the trash. I sit alone in a forest
on a pew in a church of pines.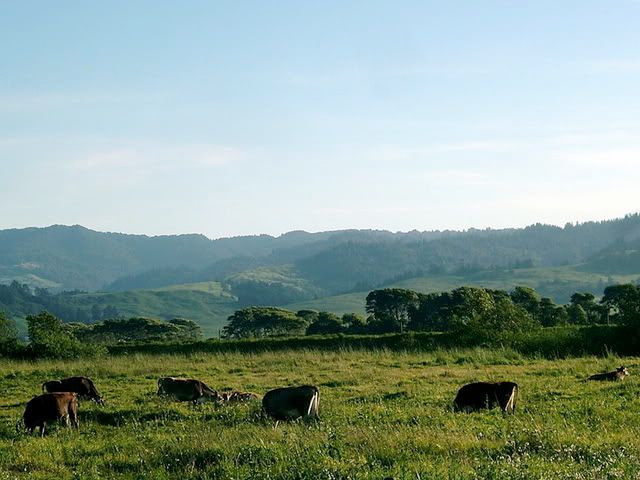 Our next piece is by California poet and storyteller Doc Dachtler. It's from his book ....Waiting for chains at Pearl's. The book was published by Plain View Press in 1990.

I wish I could use the title piece to this book, but it's much too long. Instead, here's this.



What You're Good At

We were working calves through the chute
that laid them on their sides.
The Cowboy doing the cutting was 73 years old.
He explained soft and low to them
while operating with a small pocket knife
shaving sharp.
See, Don, you want to cut the cord with little slashes so
it's kinda rough; heals better, doesn't bleed too much.
Lotta fellas get in a hurry here and it don't pay.
A stainless covered pot was filling with castrations
in cold water
Ever had 'em in scrambled eggs? he asked.
No.I said.
Nothing like 'em! Then we'll have a good cup of Irish
coffee!
We'd been working since 6 am in a bare oak cold February
drizzle.
You know, Don, they heal up better if the sun's
shining.

We were leaning against the fence taking coffee.
It was 10:30 am.
A shiny Ford Bronco drove slowly by the corral.
A man and woman in the back seat were talking
and pointing at us.
The cows bawled for their calves.
The realtor had on a Stetson or equivalent hat
with a plastic rainguard. It was nodding happily
because part of the sale was local color.
We didn't feel picturesque when the Nikkon came up
as the window rolled down
and the Bronco crunched gravel to a stop.
How's the branding going?
We're not branding, we're cuttin'.
said one of the ranch hands
tipping back his shit smeared hat.
The old cowboy folded up his arms, spit of shot of Skoal
over the split rail fence in their direction and commented
the first time that day on his disappearing range;
I guess if you ain't good at anything else, why, you can
always sell real estate!
The window rolled back up.
The bronco bucked its way up the hill.
We went back to work.

Sicard Flat Rd.
February, 1985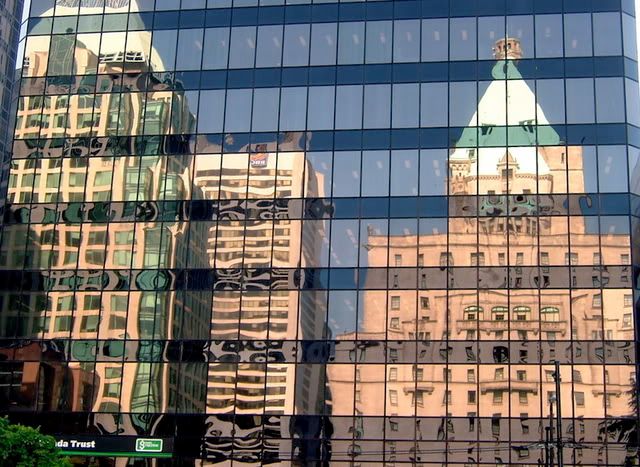 I'm happy to have Bernard Henrie back with us this week. Bernie lives in the Mojave desert. He can be read frequently on the Writers Block workshop forum using "Mohave" as his screen name.



Vocabulary and Spelling

Words come to me with shining eyes an lie underfoot
until an essay or party drags them into the kitchen
where I work, or when I am alone in the car, the radio
blocked by a mountain.

Onomatopoeia, for example, the wicked jackanapes,
or the suggestive nature of orotund, the cool dignity
and galactic calm of subrage. The black confusion
of syzygy. The fresh gale wind of the wassail,
the charabanc ridden in by plump Dylan Thomas.
The upstart popinjay at the next desk I cannot abide.


Grok and gurning, droogish of course. -
words given to us by God for some purpose
that we cannot always remember or spell, but words
that rest like books at the lending library
we plan to visit one day and to use in our next essay.

Even while my wife demands I remove garbage bags
or paint almost everything, I am already being disloyal
with these words that make my life rich. I open my arms
to receive their windy currents and wine like kiss.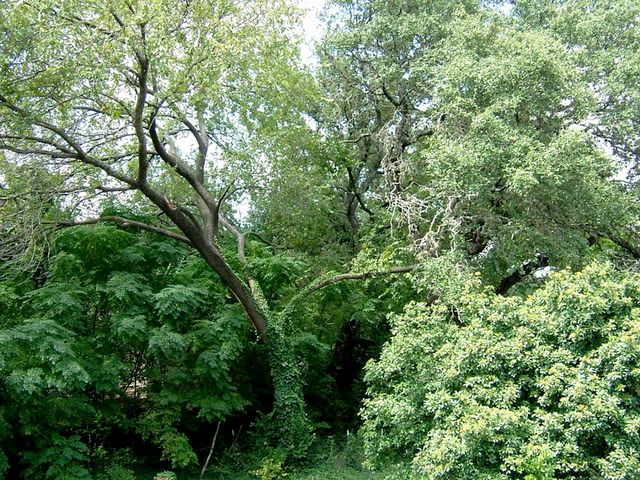 And here's one I wrote last week while waiting for AAA to pick up Chris' permanently disabled car.



on the one hand



I'm at my son's house
on the south side of Austin

that's old Austin,
with small houses,
in what could be seen
as a forest of oak and pecan

beyond the trees
in the not too far distance
I hear the rattatattat
of hammers,
carpenters
framing some new structure
on South Congress

it's the sound of jobs,
pay checks,
groceries on the table,
sitting in the front yard
having a beer after work.
college dreams fulfilled,
the sound of middle class
American good life,
proud workers
and secure families

it's also the sound
of trees
bulldozed,
hills
scrapped flat,
wild life
displaced,
habitat destroyed,
acres
irreplaceable
hill country beauty
stripped bare

on the one hand
this
and on the other
that

so pick
your poison,
frying pan
or
fire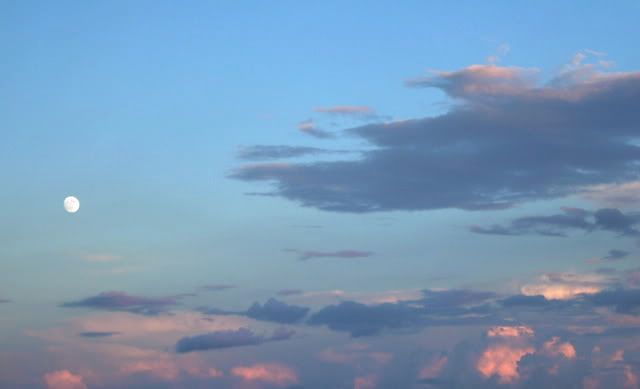 Now we have another little mystery by John Ashbery from his book And the Stars Were Shining published in 1994 by The Noonday Press.

Linda Gregerson in The New York Times Book Review referred to Ashbery's "capaciousness of spirit." That is the perfect word to use for his style and his poetry.



The Story of Next Week

Yes, but right reason dictates... Yes, but the wolf is at the door,
nor shall our finding be indexed.
Yes, but life is a circus, a passing show
wherein each may drop his reflection
and so contradict the purpose of a maelstrom;
the urge, the thrust.
And if what others do
finally seems good to you? Why,
the very civility that gilded it
is flaking. Passivity itself's a hurdle.

So, lost with the unclaimed lottery junk,
uninventoried, you are an heir to anything.
Brightness of purpose counts; Centesimal
victorious flunkeys seemed to grab its tail
yet it defied them with invention.
Stand up, and the rain
will be cold at first in your pockets.
Later, by chance, you'll discover supper
in the sparkling, empty tavern.
A nice, white bed awaits you;
your passport's in there too.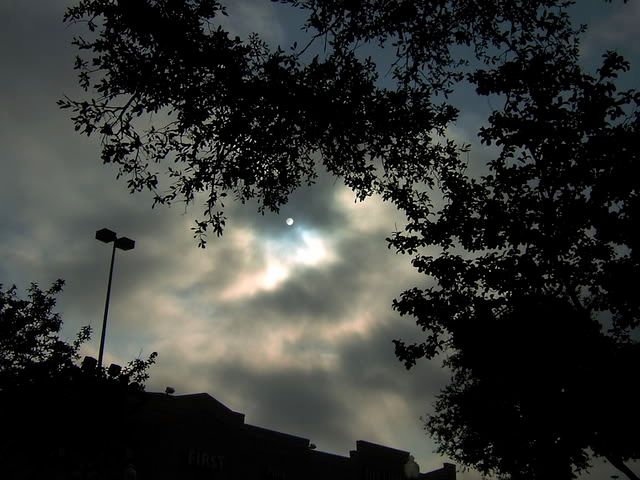 I'm also very pleased to have Beki Reese back with another of her love poems. Beki is director of the short form forum on the Blueline website and she is most often seen working with various ku forms. As this poem demonstrates, her talent is not restricted to those short forms.



Between the Silence and the Dawn

Between the silence and the dawn
words lie waiting in the shadows;
the barest whispers of my desire,
longing wrapped in a thin black coat.

I cannot sleep for wanting you,
your absence leaves a tender ache
that settles deep between my thighs.
My desire throbs to the beat of my heart,
pulsing your name like fire through my veins.

My fevered skin yearns to bare itself
to the quenching cool of your quick tongue,
to quiver-leap beneath your touch.
I long to dance a slow slip-slide,
warm and wet against your length.

Then when the moment is just right
I want you to discover me
with careful kisses and deep intent.
Chase my words back into shadows,
leaving only passion moans behind.

Urge me far beyond inhibition,
sink me into breathless sighs
until I collapse, weak and spent.
Leave me dreaming of what lies behind
doors I've yet to walk through with you.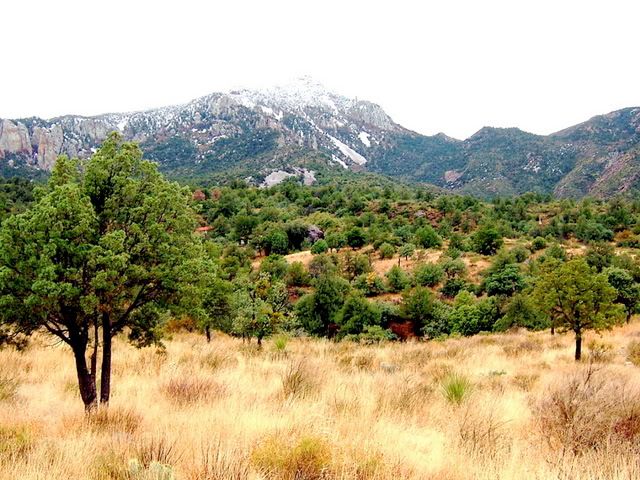 Now we have a piece from W. Joe Hoppe, a transplant from Michigan to Texas and currently teacher of English and Creative Writing at Austin Community College.

This poem is from his book Galvanized published this year by Dalton Publishing.



Stanley Marsh's Cadillac Ranch
Amarillo, TX

The path to the Cadillac Ranch
is littered with fireworks carcasses
Fourth of July just a weekend past
barrages of bursting colors
must have been wondrous
within warm darkness

Not a bit like the blanched dome
I'm kicking up dust beneath
where even the brightest
of spray painted fluorescents
are sucked right in
to the baked steel surfaces

Of ten Cadillacs buried nose down
tailfins fanned across high Texas plains
from the first sweet swooping of 1949
rising the rear fender
like a fighter planes rudder
through '50, '54, '56, '57, '58, '59, and '62
to the sharp space age point of 1963
a triangle's ting to those halcyon days

Scrawled with Magic Marker testimony
by entire families - from France, Germany,
Australia, and Tennessee -
each member making his own signature
picture a kindergartner on her father's shoulders
"Ashley" laborious across a Coupe DeVille's rooftop

This afternoon's pilgrims walk
with the same reverence
found at Graceland or Indianapolis Motor Speedway
alone for a moment I circumambulate
turning busted tires like prayer wheels

For a mantra driven through differential gears:

O America All That You Were
O America All That You Are









And here's another one I wrote while waiting, this time waiting at a coffee shop for a lightning bolt to come crashing out of the sky with a poem for me carried on its sizzling spear point.



a crazy business

this poetry
is a crazy business,
practiced
at the whim of forces
unknown and unpredictable

poems seem
to fall from the sky
on a schedule all their own,
like solitary raindrops
on a cloudless day,
some half formed and some
complete
as they land with a
deeply poetic splat
on the white page before me

some days a storm
and others like the driest desert
of a waterless world,
and I never know
at the start of a new day
what kind of day
it will turn out to be

every day I wait
for the day to reveal itself,
trying
not to try
to do it on my own,
for that is the error of presumption,
believing that I am the creator
and not just the beneficiary of these words
that fall from the
sky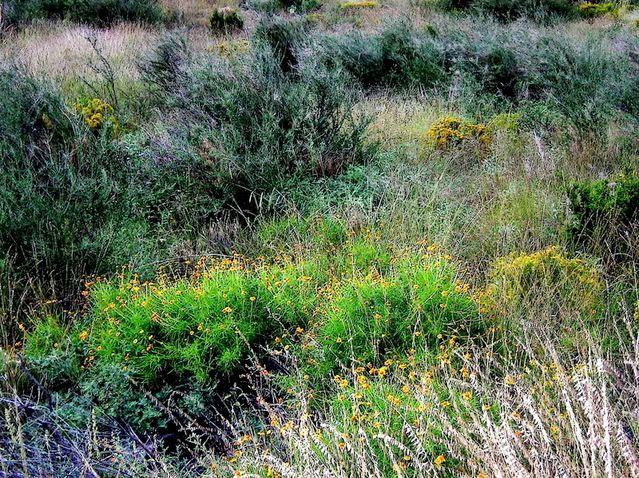 Now, a poem by William D. Barney, thirty-five year Postal Service employee and former Texas Poet Laureate. The poem is from A Cowtown Chronicle, the ninth and last of his books of poetry.

In his eighties in 1999 when this book was published by Bowder Springs Books, he has since died.



A Birthdayful of Beard-Tongues
Oakhurst: Scenic Drive

The beard-tongues rise out of the limestone bluff
just as they did a half century ago
when I was a boy wandering on these hills.
The same of crumbling rock, the calcareous soil
have not changed. Soft rains and warming sun of April
unlock their chemistries and a swarm of flowers
covers the slope, this year in profusion.

I do not remember the passing of years.
Who that is part of the sea recalls every wave?
They arrived, surged through, moved on
much as that ancient ocean did, laying down
this chalk. I too entered this world one April
and have been ever since a disciple of green.
Only the calendar tells me on this day
I am sixty-five, and the histories say
not many times more will I find these towers
lifting their tinted bells. No difference
to them nor probably to me if they
still celebrate a good time to be born,
to spring up from the fertile earth
and silently peal the change of season.
They will not toll for any; their own delight
is their mission. Nor need they. Not far off
he will not hear, who saying his nunc dimittis,
took part of this richness where he went.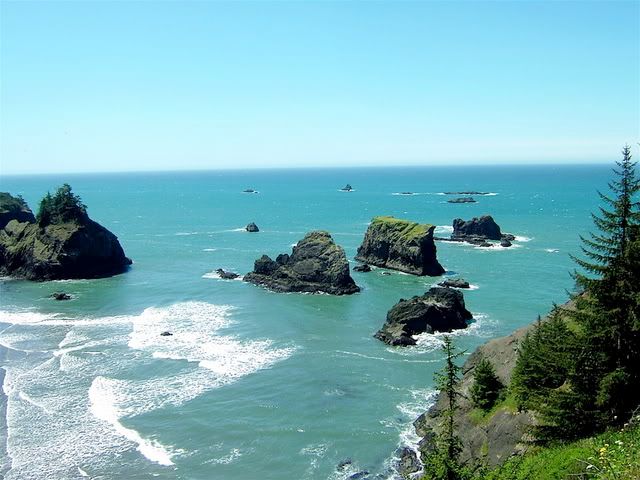 And even again I'm pleased to have Tina Hoffman back with us this week with a new poem.



Postcard from the Aegean

Dear one,

I hope you will forgive this trespass
so far from you, this trip
to blue seas and whitewashed homes,
whispered prayers in tiny chapels,
marbled rocks in the shape of gods
mesmerized by the slant of the sun.

I never thought apart from you, I'd find me
but I'm here, heady and overflowing
as pots of basil hung with honeysuckle;
in gray-green hills and prickly pear bushes,
in wild jasmine breezes and endless vineyards
where I sip from a never empty cup -
here is the essence of all I long to feel.

Ikaria, rocky island tomb
where escape means certain death
with singed wings of feathers and wax;
today I die, today I melt,
but my god, the thrill of flying free!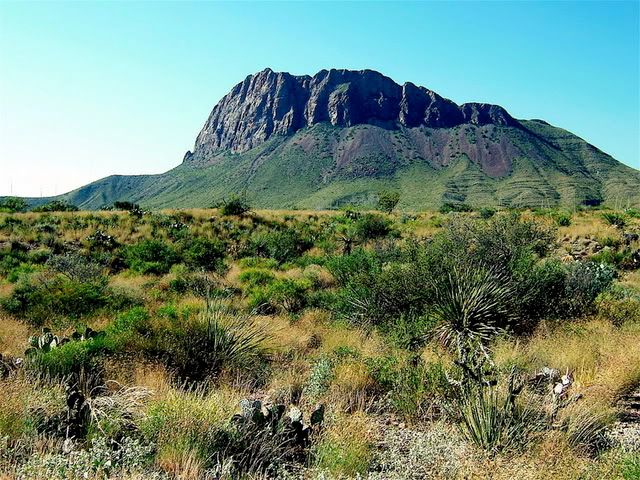 Last week, I featured an opening piece from Marfan by Peter Reading. In my introduction, I mentioned the mystery of the "Marfa lights." Here, from the book, is more information on the mysterious lights.



fromMarfan

One evening, back in 1883,
Robert Reed Ellison was with his wife
herding a bunch of cattle across the basin
from Alpine towards Marfa, heading west,
and, sundown coming on, stopped for the night.
As he made preparations for the campfire
he glanced up and was mystified to notice
lights flickering to and fro across a valley
along the side of the Chinati Mountains.
Assuming it was Apaches on the move,
he catnapped clutching his Winchester till dawn
when the weird incandescence fizzled out.

A short time after that, a young surveyor,
man by the name of Williams, was out mapping
round the same spot and saw the same strange lights.
His journal records how "Indians of this region
believe the luminosity to be
the restless spirit of the dead Apache,
Chief Alsate."

Nearly a century later,
The Houston Chronicle dispatched Stan Redding -
"Check out this Marfa story; let's just see
whether there's anything in it." As he drove
along a dirt road near Paisano Pass,
Redding observed the Marfa Mystery Lights:
The darted about the ground - red white and blue,
orbs, baseball-sized. They blended into one,
then separated. One of them would zoom
high into the air, then plummet into the brush,
then rise on instant later and spin away
crazily. Unsuppoeted and unattached,
each one illuminated the black-brush clump
over which it hovered.

Tonight, off 90 East,
a curious ignis fatuus fulminates....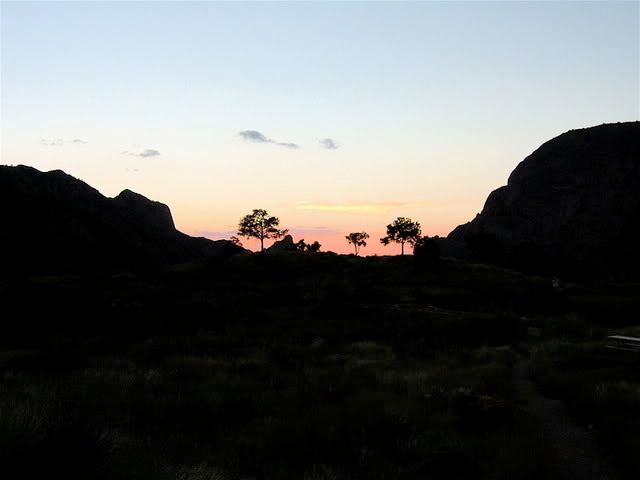 Alex Stolis returns again this week with the third of his series inspired by the Tarot deck.



Card II

The High Priestess attends a Masked Ball

she believes rain dulls the edge of unhappiness and in a world
out of practice with silence, she wants to forget about words

and float beyond form or thought. she wants to sharpen
the oval face of sound, imagines herself as confessor,

the quiet muse, a journal. promising to leave nothing
to chance, she'll hold secrets speechless against her breast.

she will be the keeper of lock and key while night suffocates
the last light under a blanket of stars. she believes it's possible

to pretend herself into solitude, possible to cover small
indiscretions with a laugh and murmur thrown in the right

direction. she wants to fall in love with no consequences,
teach the moon to recite her name - a prayer for the dying.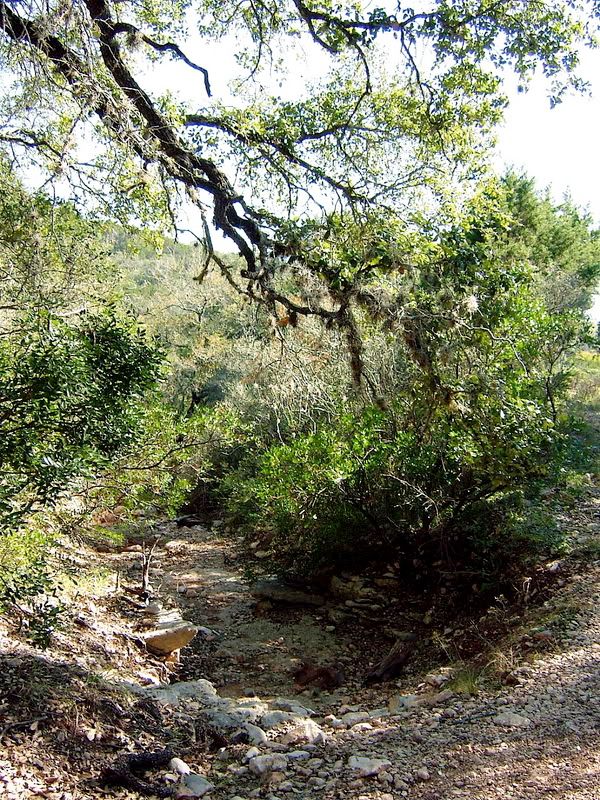 From The Same Sky, A Collection of Poems from around the World, published by Aladdin Paperbacks in 1992, we have this poem by Stella Ngatho of Kenya.



Footpath

Path-let.... leaving home, leading out,
Return my mother to me
The sun is sinking and darkness coming,
Hens and cocks are already inside and babies drowsing,
Return my mother to me.
We do not have fire-wood and I have not seen the lantern,
There is no more food and the water has run out.
Path-let I pray you, return my mother to me.
Path of the hillocks, path of the small stones,
Path of slipperiness, path of the mud,
Return my mother to me.
Path of the papyrus, path of the rivers,
Path of the small forests, path of the reeds,
Return my mother to me.
Path that winds, path of the short-cut,
Over-trodden path, newly made path,
Return my mother to me.
Path, I implore you, return my mother to me.
Path of the crossways, path that branches off,
Path of the stinging shrubs, path of the bridge,
Return my mother to me.
Path of the open, path of the valley,
Path of the steep climb, path of the downward slope,
Return my mother to me.
Children are drowsing about to sleep,
Darkness is coming and there is no fire-wood,
And I have not yet found the lantern:
Return my mother to me.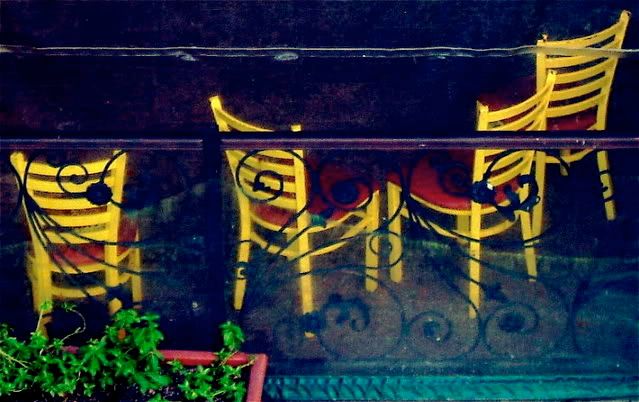 Now we have a piece by Tony Hoagland from his book, donkey gospel published by Graywolf Press in 1998.



Mistaken Identity

I thought I saw my mother
in the lesbian bar,
with a salt gray crew cut, a nose stud
and a tattoo of a parrot on her arm.
She was sitting at a corner table,
leaning forward to ignite, on someone's match,
one of those low-tar things she used to smoke,

and she looks happy to be alive again
after her long marriage
to other people's needs,
her twenty-year stint as Sisyphus,
struggling to push
a blue Ford station wagon full of screaming kids
up a mountainside of groceries.

My friend Debra had brought me there
to educate me on the issue
of my own unnecessariness,
and I stood against the wall, trying to look
simultaneously nonviolent

and nonchalant, watching couples
slow dance in the female dark,
but feeling speechless, really,
as the first horse to meet the first
horseless carriage on a cobbled street.

That's why I noticed Mom,
whispering into the delicate
seashell ear of a brunette,
running a finger along
the shoreline of a tank top,

as if death had taught here finally
not to question what she wanted
and not to hesitate
in reaching out and taking it.

I want to figure out everything
right now, before I die,
but I admit that in the dark
(where a whole life can be mistaken) cavern of the bar
it took me one, maybe two big minutes

to find my footing
and to aim my antiquated glance
over the shoulder of the woman
pretending not to be my mother,
as if I were looking for someone else.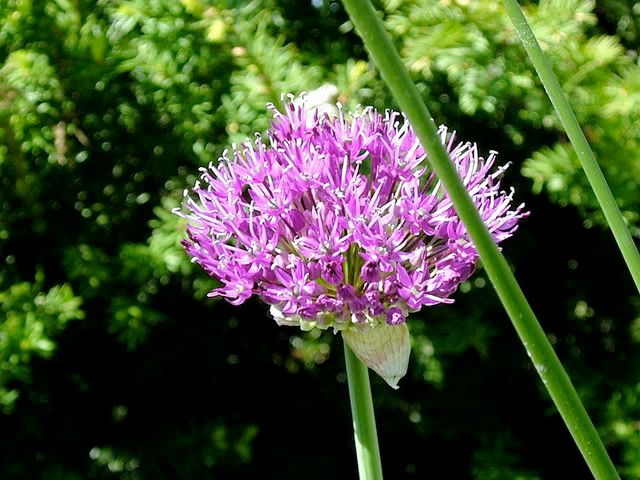 Here's a small little bit from me that I wrote last week while waiting for someone in a place featuring beautiful floral arrangements scattered all around.



a gift of love

flower
in a tall glass vase
dying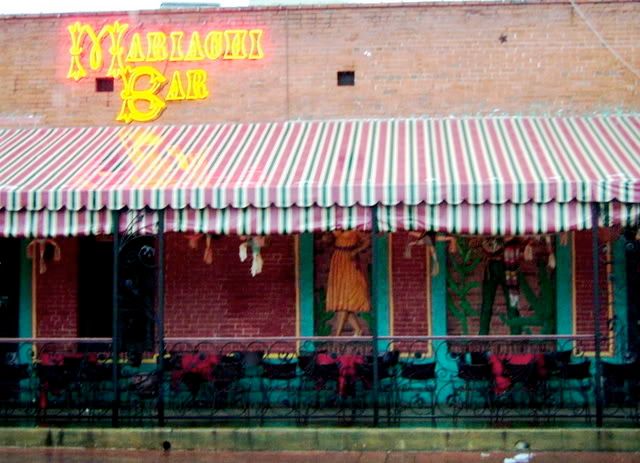 OK, that little piece really is too dark to be the closing poem for the week. Instead, let's do this - might be some fun.



the night I got chased out of Mexico

this
is a story
about the time
I got chased out of
Mexico
by a posse
of Mexican taxi cabs

I was a young guy
just old enough
to get a taxi license
and I was driving
cab
on the Texas side
of the border

I picked up a fare
outside
one of the hotels
who wanted
to go to Mexico
and I said
hell yes
cause it was about
35 miles
and at 35 cents
for the first mile
and 10 cents a mile
thereafter
it was a pretty good
pay-off
of which I'd get
a third
which never was
a helluv a lot
most nights
but better for a
trip
like this

so we headed out
down 281
for Matamoros
through Brownsville
and across the bridge
from where I knew
how to go two places
boys town
about which we
will speak no more
and the central plaza
which was close
to the mercado
and lots of good
nightclubs
good food
music
and floorshows
with sometimes
naked women
and that's where
the fella I was
carrying
wanted to go
so we went there
and I dropped
him off at the plaza
and while he paid me
I noticed all
the Mexican cabbies
giving me the eye
and I noticed
when I left
some of those
Mexican cabs
started following
behind
and then I noticed
I had ten to fifteen
Mexican cabs
riding my back
bumper
and I said to mysel
oh shit
I screwed up
and the way
they were following
close and honking
it looked pretty clear
that they were
pissed
about whatever
it was I did
so I took off
for the bridge
as fast as I could
trying to remember
as I flew
which of the many
one way streets
in Matamoros
were going my way
and which were going
to either get me lost
of back to the plaza
where more trouble
was sure to be
waiting
and when I reached
the bridge
I tossed my 8 cents
bridge toll
to the Mexican
border guard
without
hardly stopping

when I got back
my dispatcher
told me the rules -
cabs don't cross
borders
fares are dropped
at the bridge
where they can
walk across
and get a local
cab
so
I really felt dumb
and never did that
again
though one time
I did pick up a guy
at the bridge
who had been in
jail
in Matamoros
for three days
and was beat
all to shit
and bleeding and
barely conscious

I took him home
and dropped him off
at the hospital
and his friend
who had gone
to Matamoros
to get him out
of jail
and had ridden
back with him
gave me a $3
tip
which was pretty
good
for the time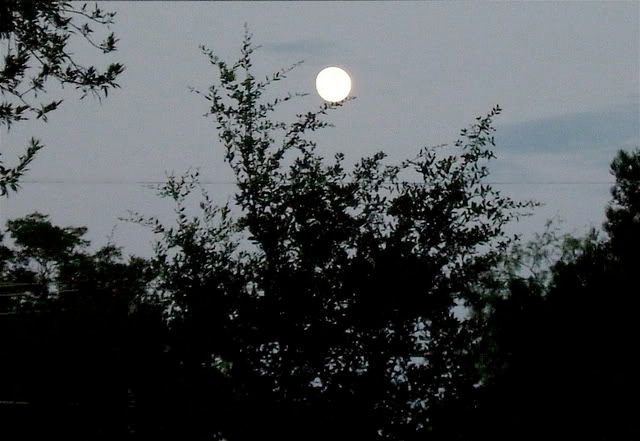 Time to pull down the tent, rinse out the ice chest and head for home.

Until next week when we will return with more poets, more images, more.... I guess that's all, since that's only what we do.

As usual, "Here and Now" is owned and produced by me, allen itz. All material contained herein remains the property of its creators.