Light At The End Of The Tunnel
Friday, September 28, 2007

II.9.5




Once again this week, my Saturday is obligated from up to down so, once again this week, I'm posting a day early. Better than a day late, I guess, but as an obsessive when it comes to time and schedule, it still bothers me.

Whenever.

I have more good stuff for you this week, some familar web-poet friends, some old stuff from me (old, because my new stuff sucks), a couple of poems from a book I actually paid full price for, and an introduction to a young San Antonio photographer appearing here for the first time.

So here we go.....









I wrote this late last year. I don't think I ever used it here. It's kind of funny, I think, maybe a good way to start the week.



this is what I learned so far today

little frogs
lie
for sex

well,
how do
they do that
you might ask

(this
is the interesting part)

big frogs
have
deep
bass voices

little frogs
have
little
squeaky voices

though
lady frogs
don't care
the size
of the
croak,
some little frogs
learn to deepen
their voice
so they sound
real big
and really really
frog
macho,
scaring
from the pond
much of their
competition
and leaving
all the little
green girlie frog
darlings
for themselves

anyone
who's spent
an evening
at any West Texas
honky-tonk
will understand
the principle
immediately










Whatever his faults, Charles Bukowski is still my favorite poet in terms of reading pleasure. His poems are like words thrown against a wall in a rush of passion and excitement. It is that rush I seek to emulate in my own poems.

This is a poem from his last years, with the same passion as before, but moderated now with a bit of an old man's self-awareness. It is from of a series of books of unpublished poems taken from an archive of work the poet left behind at his death. This is Charles Bukowski New Poems, Book 2 published in 2003 by Virgin Books.



Straight On

there's nothing quite like driving the
hairpin curves on the Pasadena freeway at 85
m.p.h.
hung over
checking the rearview mirror for officers of the
law
while peeling and eating tangerines that
sometimes
choke you with their
pulp, acid, seeds
as
your eyes fill with tears
your vision blurs
and you drive from memory
and on instinct
until
things get clear again.
finally you reach Santa Anita, the most beautiful race-
track,
and glide into the parking lot,
get
out, lock it, walk
in.
being 68 years old feels better than
30.
especially 30, that was the most depressing
birthday: you figured then that the gamble had been
lost.
what an awful
mistake you made then
38 years ago, about the time when they built
the
Pasadena Freeway.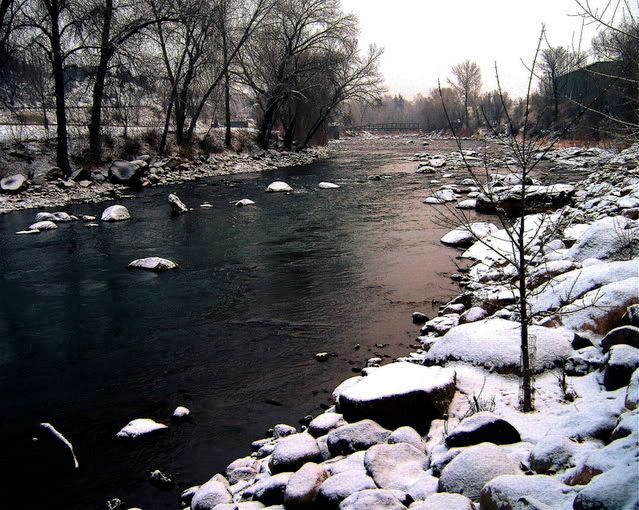 Regular contributor Dan Cuddy is with us again this week, a quieter Dan than we're accustomed to seeing.

Here's his poem.



Winter: Perkiomen, Pennsylvania

clock ticks-hand moves-heart pumps
snow glistens
with sunlight scraping through
thin sheaves of cloud

grass, the winter harvest, green,
the stubble of grass bearding a dark earth
almost, not quite, impervious to foot
or tread of wheel, whine of engine laboring
as motion is caught in an imperfect stasis
by a patch of ice

what traction does foot or wheel
have in this fiery frozen universe?

clock ticks-hand moves-orbits

the sun-the galaxy-the string of galaxies
revolve in a great silence
that we do not hear as the clock ticks-heart pumps-hand moves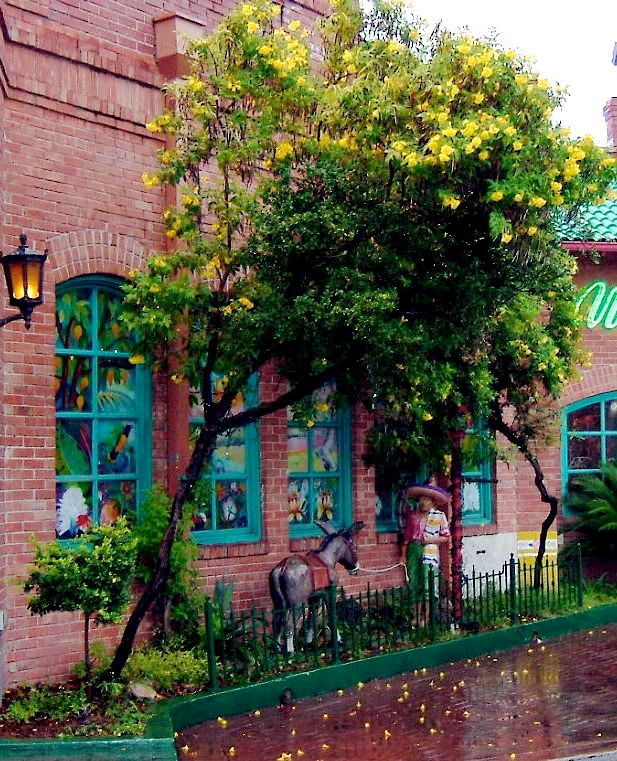 This next poem is from Mexico City Blues a book of poetry by Jack Kerouac. The book was published by Grove Press, originally in 1959.

The book begins with this short note from Kerouac:

NOTE
I want to be considered a jazz poet
blowing a long blues in an afternoon jam
session on Sunday. I take 242 choruses;
my ideas vary and sometimes roll from
chorus to chorus or from halfway through
a chorus to halfway into the next



This poem is his 110th Chorus

I know how to withstand poison
And sickness known to man,
In this void, I'm no apprentice
When it comes to remembering
The eternity of suffering
Quietly I've been through,
Without complaint, sensing inside
Pain the gloriful um mystery.
Afternoons as a kid I'd listen
to radio programs for to see
the scratch between announcements,
Knowing the invalid is glad
only because he's man
enough to appreciate every
little thing that blazons there
in the swarmstorm of his eye
Transcendental Inner Mind
where glorious radiant Howdahs
are being carried by elephants
through groves of flowing milk
past paradises of waterfall
into the valley of bright gems
be rubying an antique ocean
floor of undiscovered splendor
in the heart of unhappiness









I wrote this a couple of years ago, after reading an article in the New York Times science section on the contradictions of quantum physics.



in the zen world of quantum mechanics

two
diametrically opposed
conditions
cannot exist at once

Einstein said so

black cannot,
in its blackness,
be also white

up,
being up,
cannot also be down

a thing cannot be
both now here
and there now too

and now cannot be
in the moment
then and yet as well

but, Einstein was wrong

in the zen world
of quantum mechanics
black can be white
if it wants
and
updown
herethere
nowyetthen
all blend together
in harmonious
disharmony

like you

a quantum particle
existing in contradiction,
loving me, you say,
but living like you don't









Next we have a slightly longer poem from the great Polish poet Zbigniew Herbert. The poem is from the book Zbigniew Herbert - Elegy for the Departure and other poems, published in 1999, after the poet's death, by The Ecco Press. The poems and fables in the book were translated from the Polish by John Carpenter and Bogdana Carpenter.



The Death of Lev

I
With great bounds
across an immense field
under a sky heavy
with December clouds
Lev flees
from Yasnaya Polana
to the dark woods

behind him a thick
line of hunters

with great bounds
his beard steaming behind
face inspired
by the fires of anger
Lev flees like a lion
to the forest on the horizon

behind him
Lord have mercy

an unrelenting line of beaters
moves ahead
hunters beating for Lev

in front
Sofia Andreyevna
drenched completely
after the morning suicide
she lures him
- Lovochka
in a voice
that could shatter stones

behind her
sons daughters
servants hangers-on
policemen Orthodox priests
bluestockings
moderates anarchists
Christian illiterates
Tolstoyans
Cossacks
and every possible kind of riffraff

old women squeal
peasants bellow

hell

2
the finale
at the small station of Astapovo
a wooden knocker
near the railway

a merciful rain worker
put Lev in bed

now he is safe
above the small station
the lights of history go on

Lev closes his eyes
no longer curious about the world

only the bold
priest Pimen
who has vowed
he will drag Lev's soul
to paradise
bends over him
and shouting above
the hoarse breathing
the terrible noises of the chest
slyly asks
- And what now
- must run away
says Lev
- And what now
- I must run away

- Where to-asks Primen
- Where to Christian soul

Lev fell silent
he hid in eternal shadow
eternal silence

no one understood the prophecy
as if the words of Scripture were not known

"nation shall rise against nation
and Kingdom against Kingdom
some shall fall by the sword
and others be chased into slavery
among all the nations
for these will be days of vengeance
so all that is written
will be fulfilled!"

so arrives the time
of abandoning homes
of wandering in jungles
of frantic sea voyages circlings in the darkness
crawling in the dust

the time of the hunted

the time of the Great Beast






Photo by Thomas Costales






It's great this week to introduce another new photographer to you. For the first time on "Here and Now," and, maybe anywhere else, here are samples of the work of young San Antonio photographer Thomas Costales.

Thomas was introduced to photography by his father. As a result, he studied it in High School, then set it aside until about a year ago when he inherited an old Minolta and took the it up again. As a sufferer of persistent insomnia, Thomas found photography to be, not just a creative outlet, but also a productive way to spend those late night hours when he can't sleep.

My usual photographic technique is to find something intrinsically beautiful or interesting, hold my digital camera in front of it and push a button. Anyone standing at the same place and at the same time could have taken the same picture I took. I admire those who go further than that to make art, those artists who can take a camera to something uninteresting and unbeautiful and make of it a unique experience. Thomas does this with his exceptional use of light and shadow.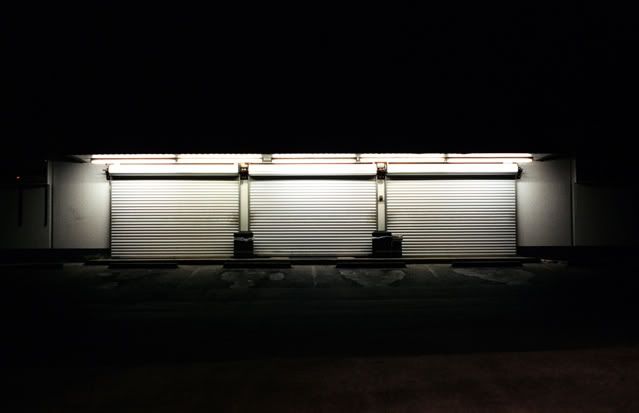 Photo by Thomas Costales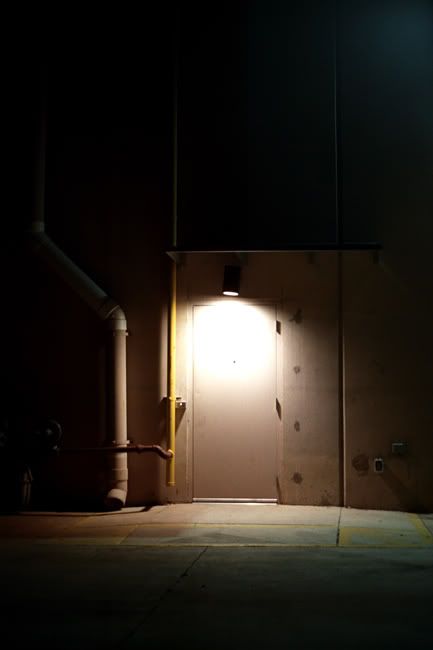 Photo by Thomas Costales




Photo by Thomas Costales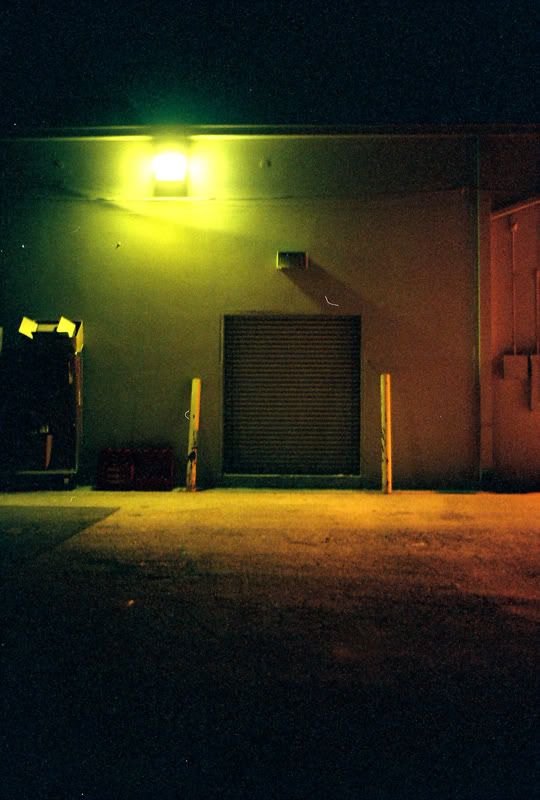 Photo by Thomas Costales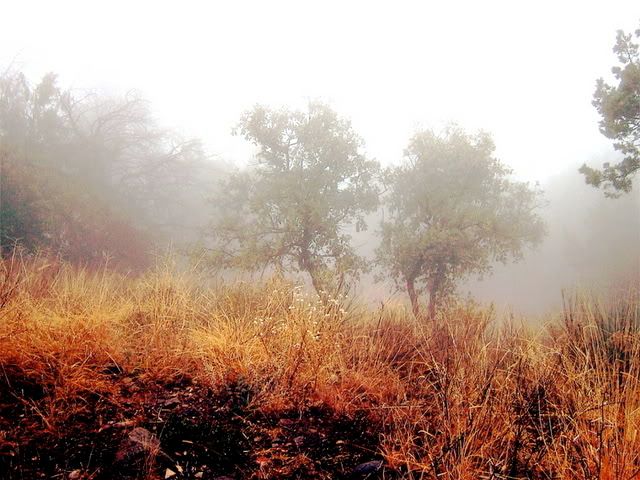 It's been way to long since Jane Roken visited us here. Now, making up for her absence, here's one of her new poems.



Starring the Dream of Horses and Angels

In the house of Starlight the clocks run riot
and through the garden wild horses roam.
So many foals, they grow like ramblers in their sleep;
and I too, seek the winding skyways.

I have lit my chandeliers.
Now the hour has come to rise and watch the angels.
Above the Great Bear I count nine feathered wheels;
often my dreams' raptors chase them.
With dipped beams they lurk on the barn roof
and hum the tunes dripping from the eaves.
A smoke-gray mare comes ambling up from the creek
and a young foal brings her plumelets.

My thoughts drift fondly across the dial of the clock of stars,
my eyes wander over the shapes of horses and angels.
In one whistling moment I recall the true dream.
She will always be wakeful, whom the stars choose to ride.


(based on reading the Book of Hills and Seas by T'ao Ch'ien)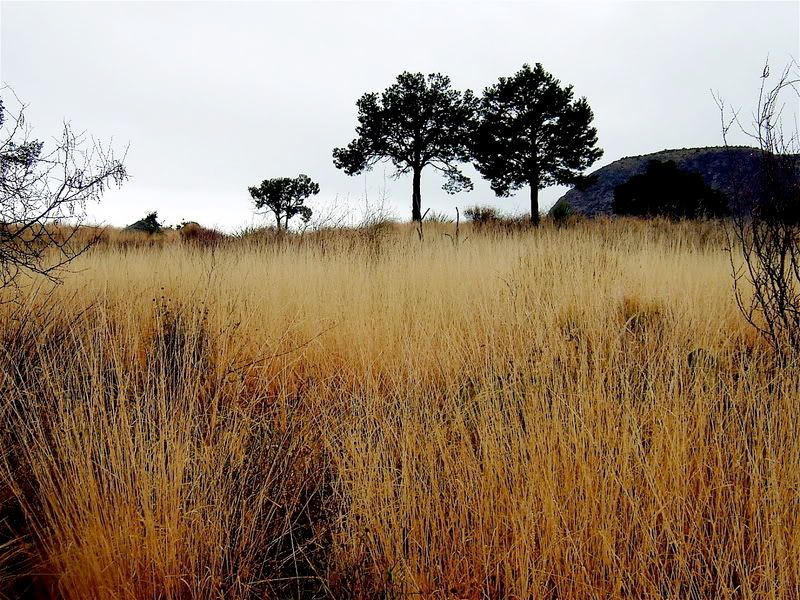 Our next poem is by Jewel Kilcher, better known as singer/songwriter Jewel. It is from her book A Night Without Armor, published by HarperCollins in hardcover in 1998 and rereleased in paperback in 1999.



Home

Harsh winter falls
away with swollen berries.
My winter-worn tongue gray
with waiting,
dull with no color all
winter long.
Small deep-red watermelon berries
full of blue sky
and all the unfathomable
flavor of spring,
tart green gooseberries and
peach-colored cloud berries
in the fall,
wild blueberries on my chin,
the blush of cranberries high in their bushes.

Stop alongside
the canyon's edge,
lose my fingers in the angles
of the wild strawberry patch,
my hands deep in
thorny rose hips and raspberries.
Knots of swollen berries
sticking to my stained palms.

August spent
filling empty milk cartons,
canning and preserving
the syrups, jams and jellies
that would sustain us
through another pale December.









I wrote this two years ago about this time of year, mid-October to the end of November, when the Texas hill country has the bluest sky and the best weather in the known universe.



november sky

blue,
such blue

a sky to be lost in

deep,
like a well
glistening with cool water

yet near,
touchable almost,
like the beautiful girl
in a boy's midnight dream

and clear

no clouds,
nothing between me
and the bright welcome
of heaven's gates
but clean, open sky

and blue,
such blue









This poem by former U S Poet Laureate Rita Dove is from her book On The Bus With Rosa Parks published W. W. Norton & Co. in 1999.



Gotterdammerung

A straw reed climbs the car antenna.

Beyond the tinted glass, golden waves
of grain. Golly! I can't help
exclaiming, and he smirks -
my born-again naturalist son
with his souped-up laptop,
dear prodigy who insists
on driving the two hours
to the jet he insists I take.
(No turboprops for this

old lady). On good days
I feel a little meaty; on bad,
a few degrees from rancid.
(Damn knee: I used it this morning
to retrieve a spilled colander;
now every cell's blowing whistles.)

At least it's still a body.
He'd never believe it, son of mine,
but I remember what it's like
to walk the world
with no help from strangers,
not even a personal trainer
to make you feel the burn.

(Most ot the time, it's flutter-heart
and Her Royal Celestial Mustache.
Most of the time I'm broth
instead of honey in the bag.)

So I wear cosmetics maliciously
now. And I like my bracelets,
even though they sound ridiculous,
clinking as I skulk through the mall,
store to store like some ancient
iron-clawed griffin - but I never

stopped wanting to cross
the equator, or touch an elk's
horns, or sing Tosca or screw
James Dean in a field of wheat.
To hell with wisdom. They're all wrong:
I'll never be through with my life.






Photo by Dora Ramirez





Beki Reese showed us a new side of herself last week with a very sensual love poem. To prove last week wasn't a fluke, here are two more.




Without words

communicating
without words
in hot mist
and moonlight -
I'll write
my poems
across
your shoulder
down
your spine
inside
your sighs.


Full Body Kissing

Given a chance
I would hold you close,
seeking your mouth with mine
while every other inch of me
strained toward you.

Longing for a full body kiss
I would pray for clothes to melt away
in the blazing reach of skin for skin,
lips and hands and tongues afire.

Quench this need with the cool of you,
Rain kisses on my neck and breasts
as I give in to whispered intent
like the slow surrender of stone to water.

Let arms and legs and sex entwine
as desire slips beneath melding skin.
Let me savor that full body kiss
as all our surfaces disappear

and we two become an entangled one.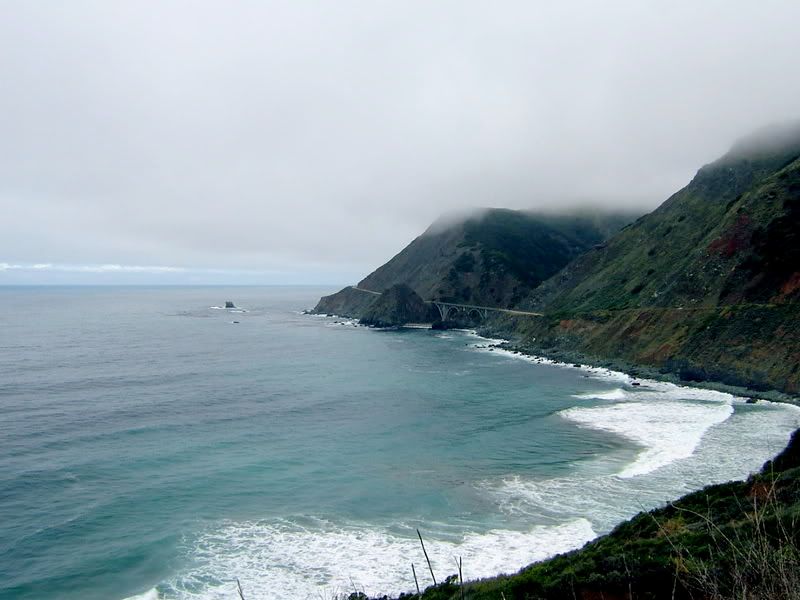 The next two poems are by Wesley Mather from his first book Into Pieces published 2003 by iUniverse Inc.



An Ocean Death

Waves of salty sea
like mercury
lap at the abandoned sailor's
sun-chapped lips

Caught in a net of
circling hungry sharks
the sailor in a forgotten place
combs his hair with baited dreams.

Long he waits
watching for the gritty beach
which never comes over the horizon
He remembers the smell
of a perfumed neck
that his fingers never got to touch

He lives in a time lottery
decorated with
golden mountain mirages

He wonders,
"Why did I choose the sea
when some little woman
might have me this very day
in the grip of her purple painted grin?"

Long minutes
disguised as days
pass by
intolerable and static

At long last the sailor
begins to sink
allowing the cotton strands
of his lungs to soak

"It is not a shame," he asserts,
"to die in the clammy embrace
of the bloated and lovely ocean."


Tower Work

Way up there
on a galvanized steel tower
that overlooks
not very much

A slum of an alcoholic neighborhood
a field ready again for the plow

And up there
so much bird shit everywhere
bright green and purple varieties
because these birds are pranksters
Your hands become coated with the stuff
Why so much shit?

Because the birds of prey
Have all gone away
and left all the little ones to flourish









We haven't seen much of our good friend Alice Folkart, as she has struggled with the transition from Californian to Hawaiian. But she's back now, with this new poem.



Moon Viewing

Usually I'm asleep by now,
but dog wanted to go out.
I had to go. Can't let the dog
wander about the village alone.
He'd stop in all the bars
and everyone would buy him drinks.
He'd be a sorry sight
when someone brought him home at last.

But, I digress, this was to be
about the moon and the ink-blue sky
tonight, the piled-up clouds
banked as if to keep the moon's fire alive,
washed-out blue and silver,
gleaming edges of tumbled cumulus
turreted into the night sky's deep blue-black,
no stars daring to show themselves
in competition with luna.

But, now dog wants to go in,
I'd like to stay out, to watch the moon inflate,
not go to sleep like some lumpkin buffoon
and dream of dogs drinking beer.








I was back in Austin last week, looking into buying a car to replace the old, much-used Volvo that expired at last. Having been led to a Suburu Outback with all the cargo space a musician might require, I took it to a Firestone store down the road to check for hidden problems. While waiting for the mechanic's report, I walked across the street and browsed through a B. Dalton bookstore. What I found was The Outlaw Bible of American Poetry, a compilation of most, if not all, of the outlaw poets of the last half of the twentieth century. The collection was edited by Alan Kaufman and S.A.Griffinpublished by Thunder's Mouth Press in 1999. (And, yes I actually paid full price for a book.) With over 600 pages of poetry, it's not likely I'll run out of material from this source soon.

The first poet I picked from the book is Harold Norse. Norse published twelve volumes of poetry, a cutup novel, Beat Hotel with a preface by William Burroughs, and an autobiography, Memoirs of a Bastard Angel, with a preface by James Baldwin. Norse is considered one of the major figures of the beat generation. He also knew and was a very great admirer of one of the first outlaw poets, William Carlos Williams, as he expresses in this poem.



William Carlos Williams

I want to thank you
for the pink locust
& the white mule
for the keen
scalpel
that carved
memorable poetry

those silvery lines will shine on
like a harvest moon
thru infinite trees

you pulled
a jazzy native song
out of the womb
of America

meant to be heard
like a jukebox
singing pop tunes
we can't forget
your sound

I want to thank you
for being alive
although you're dead
& buried where the Pasaic
runs by the parks
& Jersey dumps - your
bailiwick! thanks
for singing of used car lots
& the broken brain
that tells the "truth about us"
your surgical cool fingers cut thru formal literary crap
labeled PURE
AMERICAN

I see you at the door
in Rutherford
clutching my shoulders
in welcome, eyes flashing
as we sit & talk
till the light is gone
you wring your hands
& paw the ground
like a racehorse
on the skids
smelling death

you pace and whinny you are coltish
amazingly round your high voice
agitated
Jee-zus! what clean
hygienic genie inhabits your anguish!
old age
disease
the black earth
in your throat

but that green flower
your asphodel
still flourishes

Thanks for our famous garden party
in the backyard with roses

we sat hearing a concrete mixer
the radio blaring
from the army surplus store

appropriate measure for
the language you never tired of
- not English - but plain
American speech
that you loved
as much as the stinking dumps
& immigrant women
of your landscape

"I'll
experiment till I die"

what heaven
do you experiment in now?
is the asphodel blowing
in the junkyards of God?
abandoned
chariot wheels rusty & clogged
in the "variable foot"?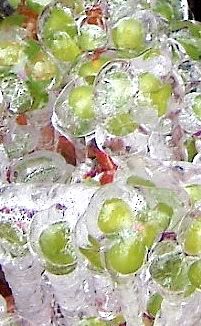 Another writer featured in the The Outlaw Bible of American Poetry is Jennifer Blowdryer who took her name from a punk band she performed with in the seventies. She eventually became well-known in the underground as a poet and a monthly columnist for Maximum Rock 'n' Roll. Her books include Modern English and Where Is My Wife?



fromResume

EXPERIENCE AS TRICK
JOB DESCRIPTION: Eating dinner for $30 , while appearing fascinated
with complex real estate maneuvers executed by dinner partners.
Locating exit of several good restaurants. In charge of own wardrobe.

REASON FOR LEAVING: Had already had dinner with all the men at
the Swingers club, saw no specific career motivation for following up
any further with any of these men.

REFERENCES:Frank and John.

JOB DESCRIPTION: Active participant in world of pornography.

REASON FOR LEAVING: Refusal to have sex or "show anything" in
front of cameras conflicted with career goals of producton staff. Paid
with immediate dismissal.

REFERENCES: Mark "10 1/2" Stevens, Harold Adler, Annie Sprinkle.

JOB DESCRIPTION: Wardrobe in Pornography world. Outfitted stars
Sharon Mitchell in cute fifties gowns, giving them a fey
thriftstore look. Was in complete charge of making sure lingerie
matched, and operator of Polaroid for lingerie continuity. Also aided
docudrama crew on Crystal Methedrine wash as much money as
possible in an abbreviated time period.

REFERENCES: Film with no title in metal strong box in Germany,
with my stage name on the credits.

SHOWBUSINESS EXPERIENCE.
JOB DESCRIPTION: Singer in Punk Band. Supervision of infighting in
band, location of connector chords, location of nightclub where
performances were scheduled. Part of job entailed being in charge of
equipment relocation, and an acquired ability to take in and retain
large qualities of alcohol, tobacco, and both recreational and serious
drugs.

REASON FOR LEAVING: Flight from key member of band down three
stories coinciding with extremist lesbian separatist views developed
and maintained by other band member.

REFERENCES: Anyone in San Francisco, California, who looks like they
have been around entirely too long.

JOB DESCRIPTION: Thespian and writer of underground movies.
Created works with titles "We're not Carol Burnett," "Blackie-O!,"
and "Suicide Line." Theme of works was a warped view and twisted
outlook. Unrealistically hoped that these works would phase into
being perceived as a normal and manipulatable commodity by persons
with more money than myself or my friends.

REASON FOR LEAVING: Aging naturally didn't meet with the rigorous
standards of my Producer, who watched in shock and horror as I
proceeded to turn first 21, and then 22.

REFERENCES: See Above.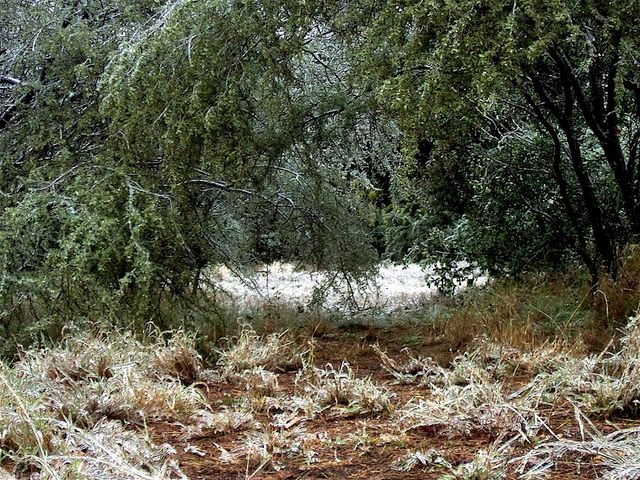 Since we last read our intrepid French traveler, Blaise Cendrars, he has traveled north and is now in Canada.

The poem is from the book Blaise Cendrars Complete Poems, translated by Ron Padgett.



The North

I. Spring

The Canadian springtime is the most invigorating and powerful in the
world
Beneath the thick blanket of snow and ice
Suddenly
Generous nature
Tufts of violets pink white and blue
Orchids sunflowers tiger lilies
Down the venerable avenue of maple black ash and birch
The birds fly and sing
In shrubs budding again with new and tender shoots
The happy sunlight is the color of anise

Woods and farmlands stretch away from the road for ovr five miles
It's one of the biggest pieces of property in Winnipeg
On it rises a solid stone farmhouse something like a manor house
This is where my good friend Coulon lives
Up before daybreak he rides from farm to far on his big bay mare
The earflaps of his rabbit skin hat dangle on his shoulders
Dark eyes and bushy brows
Very chipper
Pipe on his chin

The night is foggy and cold
A hard west wind bends and sways the firs and larches
A small glow is spreading
An ember crackles
It smolders and then burns through the brush
Clumps of resinous trees thrash around in the wind
Wham wham huge torches bust
The fire moves along the horizon with a majestic slowness
Black trunks and white trunks turn blood red
A dome of chocolate smoke out of which a million burning bits and
sparks are flying spinning upward and sideways
Behind this curtain of flame you can see massive shadows twisting and
crashing to the ground
Resounding axes chopping
An acrid haze spreads over the incandescent forest which a gang of
lumberjacks are circumscribing









This next poem by 1990 Nobel Laureate Octavio Paz is from the book The Collected Poems of Octavio Paz 1957-1987, edited and translated by Eliot Weinberger and last published by New Directions Books in 1990.



Ootacamund

1

In the Nilgirl Hills
I went looking for the Todas.
Their temples are cone-shaped and are stables.
Thin, bearded, impenetrable,
they milk their sacred buffaloes
murmuring incoherent hymns.
They guard a secret from Sumeria,
not knowing that they guard it.
Between the thin, dry lips of the elders
the name of Ishtar, the cruel goddess,
shines like the moon on an empty well.

2

On the verandah of the Cecil Hotel,
Miss Penelope (canary-colored hair,
woolen stockings and walking stick) has been saying
for thirty years: Oh India
country of missed opportunities,,,
Above
in the fireworks
of the jacaranda,
the crows
happily cackle.

3

Tall grass and low trees.
Uncertain ground. In the clearings
the winged termites construct
tiny Cyclopean castles.
Homages in sand
to Mycenae and Machu-Picchu.

4.

Leafier and more brilliant,
the neem is like a ash:
a singing tree.

5

A vision of the mountain road:
the rose camelia tree
bending over the cliff.
Splendor in the sullen green,
fixed above an abyss.
Impenetrable presence,
indifferent to vertigo - and language.

6

The sky grows in the night,
eucalyptus set aflame.
The charitable stars
not crushing - calling me.









And now here's another friend we haven't heard from in a while, Jack Hill, with a new poem. I couldn't decide if this is about a real earthquake or a shorthand summary of a love affair? I asked Jack and he told me, but I'll never tell.


The earth moved

I was roused, awakened
to an uplifting
elation;
an earth moving
feeling of exuberance,
alive in a rush of
excitement!

It is
It was
it's over.

I settle back
and wait
the next.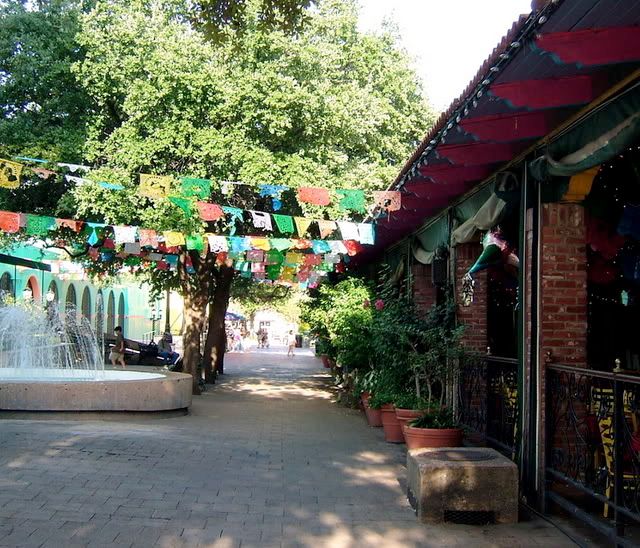 It's time again this week to return to the poetry journals of Julia Alvarez. These are from her book, Homecoming, published in 1984 by Grove Press.



Where are the girls who were beautiful?
I don't mean back in the olden days either,
I mean yesterday and the day before
yesterday? Tell me, if you can, where will
I find breathless Vivien or Marilyn,
her skirt blown up? Certainly Natalie,
struggling in the cold waves, deserved to be
fished out when the crew finished and given
her monogrammed beach towel and a hot drink.
How many times didn't we pay good money
to see them saved from worse catastrophes
as they trembled in swimsuits on the brink
of death, Rita and Jean, Lana and Joan,
Frances, Marlene - their names sound like our own.


********************************************


The women on my mother's side were known
for beauty and were given lovely names
passed down for generations. I knew them
as my pretty aunts: Laura, who could turn
any head once, and Anna, whose husband
was so devoted he would lay his hand-
kerchief on seats for her and when she rose
thanked her; there was Rosa, who got divorced
twice, her dark eyes and thick hair were to blame;
and my mother Julia, who was a catch
and looks it in her wedding photographs.
My sister got her looks, I got her name,
and it suits me that between resemblance
and words, I got the right inheritance.









Ellen Achille is another web-poet friend we haven't seen in a while. Well, she's back this week with a love note to her husband.



Poem for my Husband

We glide past each other
submerged vessels
enclosed in our own worlds.
Breakfast at the coffee table
is taken in rounds:
newspapers, nods, refills.
Somewhere else, sky touches down.
But we are surrounded by ordinary air -
All day we breathe it.
Somewhere else, sea touches ground.
I can almost hear its rising and falling
its thrumming syncopation
churning in air.
At times we meet like that,
waves tonguing the shore.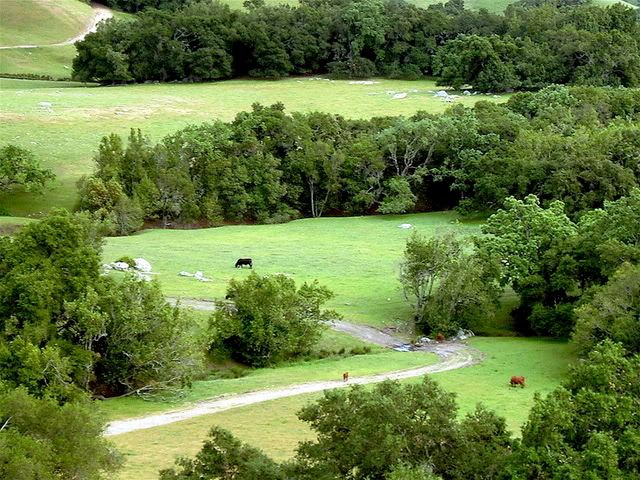 My copy of Harper's Anthology of 20th Century Native American Poetry, appears to have been used for assigned reading in a college level literature or poetry class. There are penciled in notes throughout, commenting on style, analyzing every word, searching for hidden symbols or metaphors in every line. It is funny sometimes, this extended academic deconstruction of such a simple and beautiful poem as this one by Linda Hogan.

Hogan is a Chickasaw Indian and the author of several books of poetry and a collection of short fiction. At the time this book was published, she was an associate professor in American Indian and American Studies at the University of Minnesota, on leave completing a novel.



Celebration: Birth of a Colt

When we reach the field
she is still eating
the heads of yellow flowers
and pollen has turned her whiskers
gold. Lady,
her stomach bulges out,
the ribs have grown wide.
We wait, our bare feet dangling
in the horse trough,
warm water
where goldfish brush
our smooth ankles.
We wait
while the liquid breaks
down Lady's dark legs
and that slick wet colt
like a black tadpole
darts out
beginning at once
to sprout legs.
She licks it to its feet,
the membrane still there,
red,
transparent
the sun coming up shines through,
the sky turns bright with morning
and the land
with pollen blowing off the corn,
land that will always own us,
everywhere it is red.









I wrote this poem a year ago and probably used it here then. The awful thing about the poem is that now, a year later, I can post it again and it is as relevant as when I first wrote and posted it a year ago.



call me when it's over

while yellow ribbons
grow gray and dingy
on trees and fences
along our city streets
and country byways,
our leaders do stupid,
evil things on our behalf,
killing thousands,
some strangers,
people unlike us
in so many ways
it's easy to forget
the ways we are alike,
foreign strangers who only
sometimes fit within
the confines of our
compassion, and others
we know, so akin to us
and all we hold close
they could be our neighbors
and children of neighbors

and we have become
resigned
to the inevitability
of more flag-drapped
coffins and caissons
passing to muffled drums
and more blood and burns
and bones protruding
from rendered flesh

and walking
with the dead,
the others,
forever scarred
by their country's
maledictions

oh, we protest
and we write letters
and we talk among ourselves
and we organize for the next
election, when, even now,
we suspect we will lose again
to some backslapping, bible-
thumping right wing blowhard
who will lie and lie and lie
as they all lie until the truth
becomes the lie most often
quoted by the blow-dried
pencil necks on Fox TV

we have a government
of fools, some are saying now
who never said it before,
"they lie," they say,
round-eyed
in innocent surprise

"they did not think
this through,"
they opine, ever so sagely
and with wounded remorse

where were these people
at the beginning, when the lies
were just as clear and the
fools just as obvious
in their power-shrouded
dunce-capped splendor

where were they then
when it could have made
a difference to all those
now dead, lying in pieces
on a bloody roadside

apologists then,
hangers-on to power,
they never chopped a head,
just stood before the guillotine,
changing baskets
as each new head fell

and what of us who knew
from the beginning

where were we, then,
and where are we now

proven right, but content
in our righteousness
to wait for another election
we figure we'll probably lose

when this started, I read
the names and hometowns
of all the new dead every day,
thought about them
and their families' loss

I usually skip that now
and go straight
to the comics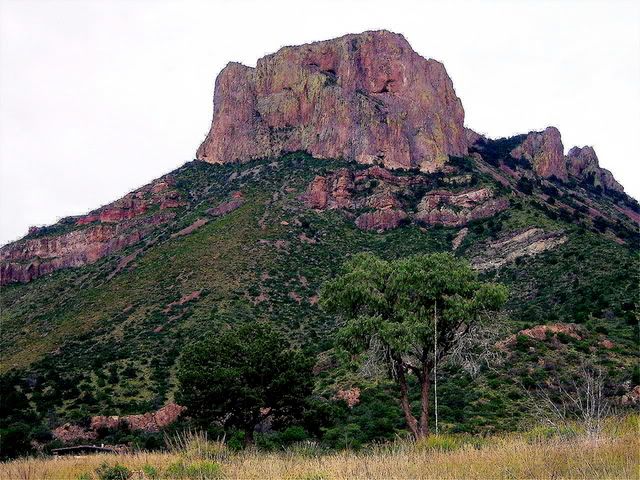 In homage to the original outlaw of American poetry, Walt Whitman, the book The Outlaw Bible of American Poetry begins and ends with poems by him. A very good way to end this week's issue of "Here and Now" is with those two poems.



At the beginning, Whitman wrote:

Shut Not Your Doors

Shut not your doors to me proud libraries,

For that which was lacking on all your well-fill'd shelves, yet needed
most, I bring.
Forth From the war emerging, a book I have made,
The words of my book nothing, the drift of it every thing,
A book separate, not link'd with the rest nor felt by the intellect,
But you ye untold latencies will thrill to every page.


And in the end, Whitman wrote:

Poets to Come

Poets to come! orators, singers, musicians to come!
Not to-day is to justify me and answer what am for,
But you, a new brood, native, athletic, continental, greater than
before known,
Arouse! for you must justify me.

I myself but write one or two indicative words for the future,
I but advance a moment only to heel and hurry back in the
darkness.

I am a man who, sauntering along without fully stopping, turns a
casual look upon you and then averts his face,
Leaving it to you to prove and define it,
Expecting the main things from you.









Summer isn't over here, but it's close enough to over that mornings are cool and clear, good weather for people-watching under one of those umbrellas on the Riverwalk. Maybe a poem or two will walk by and give itself up for next week's issue.

Until then, remember, all material within this blog is the property of its creators. The blog itself was produced by and is owned by me - allen itz.