At The Leaving Edge of Summer
Saturday, September 01, 2007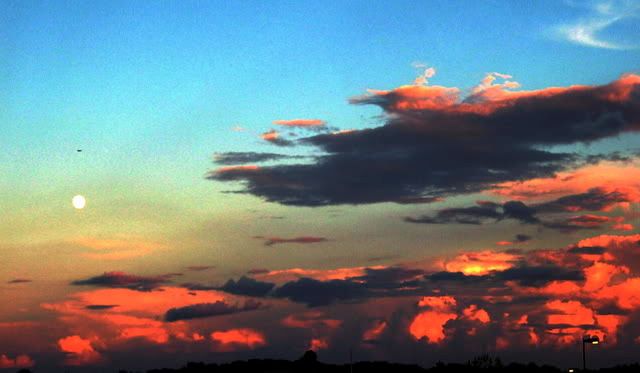 II.9.1.



Welcome to another week of "Here and Now." We have a good mix of poets again this week. I've been writing mostly crap in the last week or so, so my part in this issue will be limited to several of my older poems.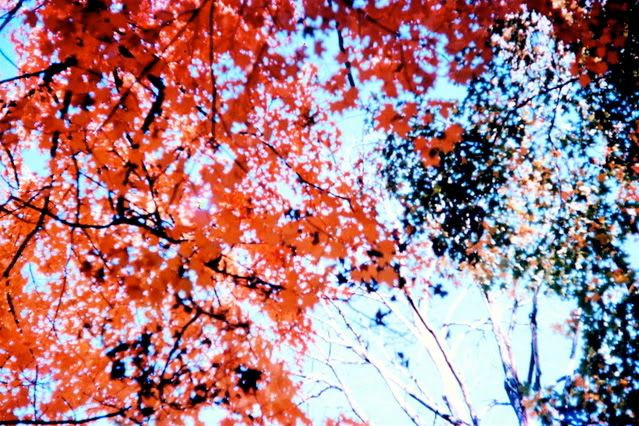 Our first poem this week is from Tony Hoagland, winner of the James Laughlin Award of the Academy of American Poets. The poem is from his book Donkey Gospel, published in 1998 by Graywolf Press.



Hearings

Autumn, and the trees decide again they don't
&nbsp need leaves.
Mothers add more blankets to the bed.
Yellow lights in windows of the junior high
mean that night school is back in session,
tired grown-ups sitting at the plastic desks,
learning to bisect the hypotenuse,
how to say spreadsheet in Japanese.

This week on the televised hearings,
we get to watch our congressmen
nervously pronounce the word homosexual
in public - the committee trying to determine
whether queers are good enough
to pull the triggers
on machines designed to foreclose lives
contrary to the national well-being.

But the congressman can't
pull the trigger on his own tongue
to fire out the word without
tripping over it - fumbling, stumbling
into the ditch between home and sexual.

You might say his defense industry is troubled,
as if he had a subterranean suspicion
that to say it might mean, just a little
to become it -
which might be right,

since language uses us
the way birds use the sky,
the way seeds and viruses
braid themselves into a mammal's fur
and hitchhike toward the future.

When you say a word,
you enter it's vocabulary,
it's got your home address, your phone number
and weight - it won't forget,

- the way parents who finally
bring themselves to say lesbian,
enter, through that checkpoint,
the country where their daughter lives.

Tonight, all over Washington, senators in mirrors
will practice until they are fluent
saying homosexual
as they already are saying Mr. President,
and first-strike option.

Sometimes we think the truth
is the worst thing that could happen
but the truth is not the worst thing that could happen.

Now it is autumn and the stores
the turquoise wading pools
spangled with bright starfishes and shells
are stacked against the walls, on sale,

implying what was costly yesterday
is cheap today, and might be free tomorrow -
All our yearnings, all our fears:
so many sea horses,
galloping through bubbles.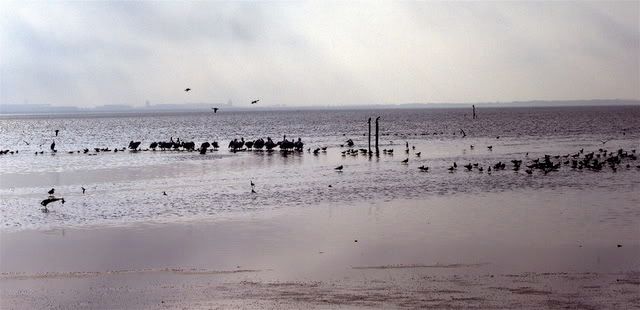 Next we have another poem from Voices In My Head by "Here and Now" friend Dave Ruslander. You can learn more about Dave and his book by clicking on the link on the right.



The Clockworks

Above a leafless canopy,
vermkillion-tinged clouds
offset the pewter swamp.

Guttural caws disturb
the whispering trees.

Four Great blues vie for perfect perch,
their skirmish portending a spring rookery.
gangly necks and swinging stick legs
balance on rickety pin-oaks.

Territorial disputes settle
as Venus hovers like a night light.
White tails clot arteries extended by moles
and voles scamper, fearful of silent wings.

Swamp time doesn't fit on my wrist.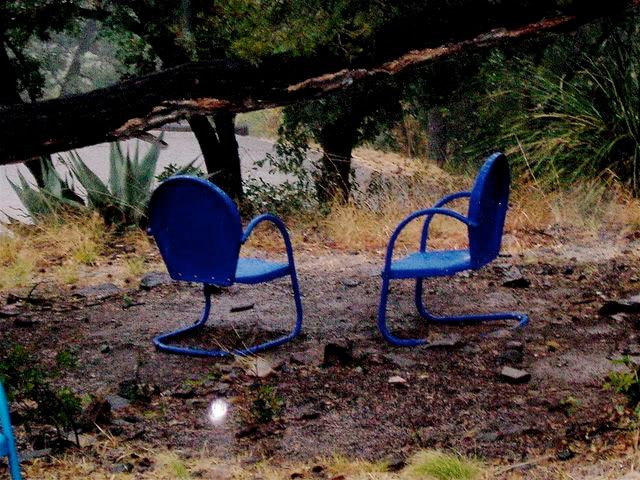 Ramon Lopez Velarde was a Mexican poet, born in 1888 and died in 1921. He was often called the "poet of the provinces" because of his attention to disappearing cultures of the rural areas of his country. This poem is from the bookSong of the Heart, published in 1995 by the University of Texas Press. It is a collection of his work drawn from his earlier work Poesias completas y el minutero. It is the first bilingual collection of his work. English translations were done by Margaret Sayers Peden.



Wet Earth

Wet earth, liquid afternoons
when ran whispers
and girls grow limp beneath
the drumming of raindrops on the roof....

Wet earth, redolent afternoon
when misanthropic desires rise through lewd
solitudes of air and, there, are wed
with Noah's farthest dove
as persistent lightning
crashes through murky clouds....

Wet afternoon in peasants' clothes
when I recognize that I am made of clay,
because in its summer weeping,
beneath the auspices of the half-light,
the soul turns to liquid upon the nails
of its cross....

Afternoons when the telephone rings
for those artful, languid naiads
who step from their bath to love,
to spread the conceit of their hair across the bed
and babble - with perfidy, and gain -
moist and yearning monosyllables
that echo rain upon the windowpanes....

Afternoons like a submersed chamber
with its bed and basin,
afternoons when a young girl ages
before the flameless brazier of her hearth,
awaiting a suitor who will bring a glowing coal....
afternoons when the angels
descend to plow straight furrows
in edifying fallow fields....
afternoons of prayer and Easter candles....
afternoons when cloudbursts
induce me to kindle each and any
shivering girl with the opportune ember....
afternoons when, all volition
oxidized, I feel I am
a camphor-scented acolyte:
one part swordfish
and one part St. Isidore Laborer....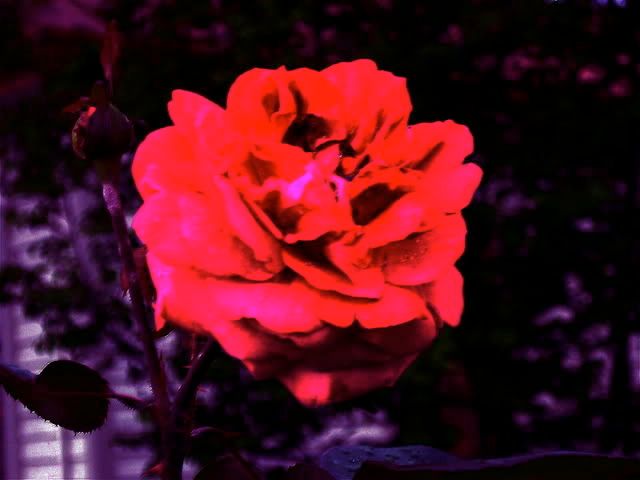 Margaret Atwood, born in 1939, is a Canadian poet, novelist, literary critic and political activist.

Due to her father's ongoing research in forest entomology, Atwood spent much of her childhood in the backwoods of Northern Quebec and back and forth between Ottawa, Sault Ste. Marie and Toronto. She did not complete a full year of school until 8th grade.

Atwood began writing at age sixteen. In 1957, she began studying at Victoria University in the University of Toronto. She graduated in 1961 with a Bachelor of Arts in English and minors in philosophy and French.

In the fall of 1961, after winning the E. J.. Pratt Medal for her privately-printed book of poems, Double Persephone, she began graduate studies at Harvard's Radcliffe College with a Woodrow Wilson fellowship. She obtained a master's degree from Radcliffe in 1962 and pursued further graduate studies at Harvard, for two 2-year periods, but never took a degree. She has taught at the University of British Columbia, Sir George Williams University in Montreal, the University of Alberta, York University in Toronto , and New York University, where she was Berg professor of English.

Atwood is often described as a feminist writer. Her work has focused on Canadian national identity, Canada's relations with the United States and Europe, human rights issues, environmental issues, the Canadian wilderness, the social myths of femininity, representations of women's bodies in art, women's social and economic exploitation, as well as women's relations with each other and with men.

The Circle Game, her second book of poetry, won the Governor General's award for poetry. Of her poetry collections, the most well-known is The Journals of Susanna Moodie, in which Atwood writes poems from the viewpoint of Susanna Moodie, a historical nineteenth-century Canadian pioneer on the frontier.

As a political activist, Atwood donated all of her Booker Prize money to environmental causes and gave up her house in France after Jacques Chirac resumed nuclear testing. She is an active member of Amnesty International.

This poem is from The Longman Anthology of Contemporary American Poetry.



The Woman Who Could Not Live With Her Faulty Heart

I do not mean the symbol
of love, a candy shape
to decorate cakes with,
the heart that is supposed
to belong or break;

I mean this lump of muscle
that contracts like a flayed biceps,
purple-blue, with its skin of suet,
its skin of gristle, this isolate,
this caved hermit, unshelled
turtle, this one lungful of blood,
no happy plateful.

All hearts float in their own
deep oceans of no light,
wetblack and glimmering,
their four mouths gulping like fish.
Hearts are said to pound;
this is to be expected, the heart's
regular struggle against being drowned.

But most hearts say, I want, I want,
I want, I want. My heart
is more duplicitous,
though no twin as I once thought.
It says, I want, I don't want. I
want, and then a pause.
It forces me to listen,

and at night it is the infa-red
third eye that remains open
while the other two are sleeping
but refuses to say what it has seen.

It is a constant pestering
in my ears, a caught moth, limping drum,
a child's fist beating
itself against the bedsprings;
I want, I don't want.
How can one live with such a heart?
Long ago I gave up singing
to it, it will never be satisfied or lulled.
One night I will say to it:
Heart, be still,
and it will.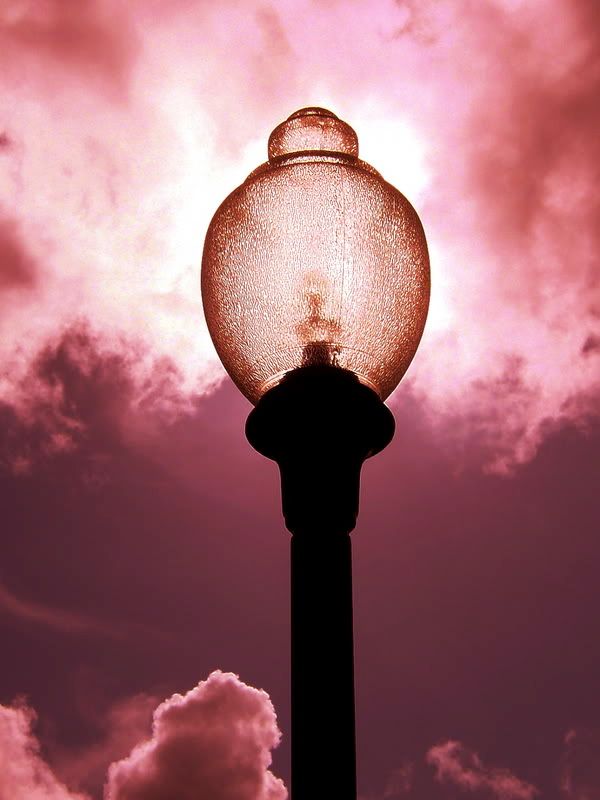 Here is another in the series by Gary Blankenship based on his reading of Ginsberg's Howl. This is the poem mentioned last week that won first place for August in the IBPC competition.



After Howl III

Rockin' The Ages

who loned it through the streets of Idaho seeking visionary indian angels who were visionary indian angels,

--Allen Ginsberg, Howl

east of boise they find a cultist who prepared kool-aid for a jim jones

when sister Sylvia saw the Virgin Mary in the pond behind the hen house no one paid any attention to her

south of soshone they locate a survivalist who sells cranberries in a fruit stand on highway 93

when mama saw Mother Mary in grandpa's fried egg, they turned the kitchen into a shrine

ketchum is all weed dealers who tithe to a clapboard church in mountain home

Uncle John is still in the attic

they leave orofino where every man woman child stray goat is his her its own prophet

Christ walked across Lake Coeur d'Alene the day of the parade in honor of President Reagan and no one noticed

in the lewiston they come across the holy slots sacred decks hallowed bones mammon's offering to the state

the picture of the Garden behind Grandma's bed only cost her $125 in 1973

in soda springs they hit upon a two dollar gal who nightly prays to baby jesus at least twice an hour in an alley behind the suds and pack

when the tent revival came to town everyone was there, two members of the cheer squad were visiting relatives the next fall

the idaho falls temple is being repainted in a new shade of temple white

I dream my guardian angel is on strike

the buddhist gate is locked

on cable Italian suits beg

moloch sings when the roll is called up yonder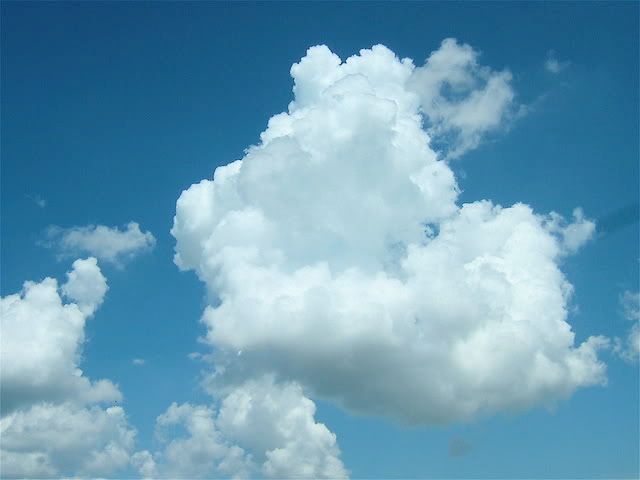 Having been through the grim and angry antiwar poems of Robert Bly, here's his other side.

This poem is from his Selected Poems, published by HarperCollins in 1986.



July Morning

The day is awake. The bark calls to the rain still in the
&nbps; cloud:
"Never forget the lonely taste of the white dew."
And woolen-robed drummers call on the naked to dance;
All the particles of the body shout together.

Sitting on the disc, the morning dove coos porch, then a
&nbps; cathedral,
Then the two arms of the cross!

He gives the nose, then the head, then the two ears of
&nbps; this rabbit
Hopping along the garden,
Then his death....

After that we will be alone in the deep blue reaches of
&nbps; the river.









I met Robert Soto a couple of weeks ago at La Taza Coffee House here in
San Antonio. (For San Antonio readers - Brook Hollow and 281) La Taza hosts poetry readings every Monday evening and he and I were both reading.

Rob recently returned to civilian life here in San Antonio after completing eight years in the U.S. Air Force, including recent service in Afghanistan. He has been writing poetry and short stories for several years, as well as being featured at poetry reading around the world and on the internet. You can visit his myspace page by clicking on the link to the right.

He is a passionate and exciting reader.



Tower, Clarity, Cross

Half moon hanging in the western sky and I can't help but think of you on the other side of it somewhere. My eyes clinched tighter then my fist ever could in those days of anger, when I drove the knife in deeper than my enemies ever could. So much time and effort wasted on self serving destruction served up one round at a time. Out there beyond oil fires I finally got things right this time. I finally stopped asking myself all the wrong questions, in fact, I stopped asking them altogether. Actions speak louder than words, and I find my impatience is a virtue when it's not fucking things up. I find clarity in the confusing pace of still moments these days, I find closeness in the distance that separates us. Continents and oceans and dotted lines on maps. A degree of closeness in the desert. Even though I never want to hear another fucking love song again. It's just not how I function. Radio towers eradicating me with electromagnetic emptiness , sub atomic soulless pop songs sending ripples of rage in the cloud chambers of my brain. For some reason Carmen says I'm romantic. I stopped arguing with her a long time ago. Whatever works. You would think that after all that has transpired I would have filled stacks of notebooks by now, but the truth is it takes a lot of practice to stop writing about girls who make you write about plane crashes, it takes a lot of living to forget things like that. But I've got too many reasons to look at things differently these days. Even if they are on the other side of half moons and dotted lines on maps, even if there are one hundred thousand radio towers injecting the sky with melodic placebos like up-right hypodermic needles. I will gladly stop arguing and cross them all.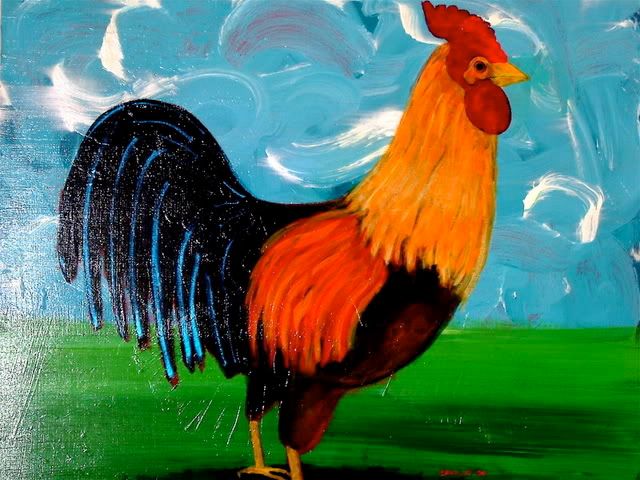 This poem is from the book Winter Chickens and Other Poems by teacher and poet Wendy Barker. The book was published in 1990 by Corona Publishing Company of San Antonio where Barker was teaching at the time.

This is the title poem from the book.



Winter Chickens

Not sure if the clucking is child's crying -
sometimes the sound winds out
through walls of wire mesh,
orange rinds, saturated leaves.
Red wattles hang from their heads,
eggs squirm from swollen vents,
still damp slick
and amazing as Meissen china.
Carry them inside

for the transformation:
eggs into water,
poached ovals on toast,
eggs in bowls before stirring to scramble,
eggs tossed in a smoking pan
sliding around like shoes on mud.
The shells go back to the hens,
grit for their old, hard beaks.









Pat McCormick was a funny guy. He was a big, Irish-type guy and a great comedy writer, writing for, among many others, Johnny Carson, whose Tonight Show he "streaked" one night when that sort of thing was the rage.

This is one of my old pieces standing in for the crappy stuff I've been writing latly. It was published a couple of years ago by Vox, an on-line journal.



Pat McCormick, R.I.P.

everyone dies

heroes and comics
and villainous creeps

everyone

Uncle Lester
Aunt Hester
and Fester
the Travis Park
Molester

everybody

e v e r b o d y

presidents and thieves
busboys and the once upon a time
flings
of spoiled rich kings
of tiny nations with lots of oil
and large armies with fat generals
popped and bedecked and braided
in Gilbert and Sullivan uniforms

Ronald Reagan died

didn't like him much
but now that he's dead
who cares who didn't like him

and William Golden,
cracker-barrel philosopher
and newspaper publisher
with puffy white hair
and hornrim glasses
and a big smile that looked
out at you from the back
of his latest book of essays

liked him a lot but
it didn't do him any good

he died anyway

all of these people

good ones and bad ones,
sweet smelling and sour,
the vile and the saintly
and all the rest in-between

dead, everyone

and you, too, someday,
so don't be thinking
you have some kind of
get out of death free card

I'm really sorry about that

because it makes it harder
for me to believe
I'll be the exception
that proves
the rule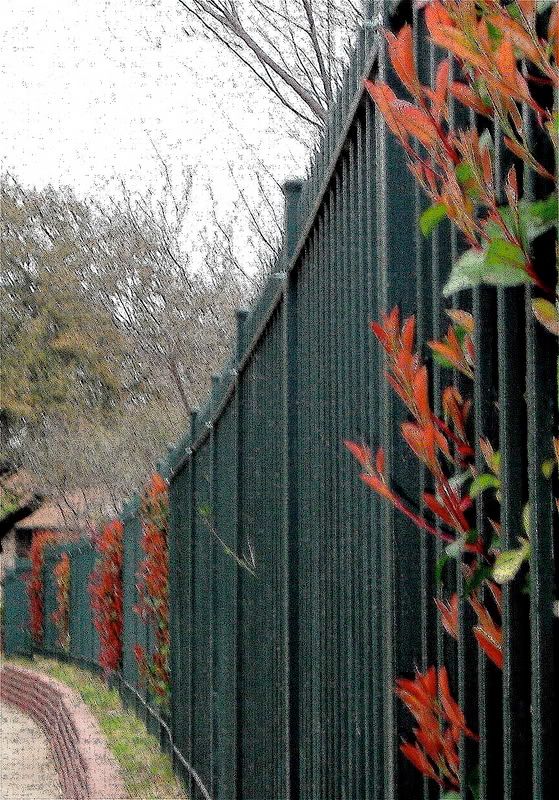 Our next poem is by longtime Texas poet, William D. Barney. It's from his book A Cowtown Chronicle published in 1999 by Browder Springs Books.



In the Cattlebarn

Rows of stalls, oatstraw and dung
in the cattlebarn;
boys grooming the fat steers,
trimming their strawberry pelts,
fluffing our round curls,
gunning them down with black blow-driers.
Even the hooves must be filed and polished.
Presently in the arena,
competing to see which will make the best
&nbps; cuts,
sleek symphonies of roasts and sirloins,
they'll have to waddle.

Like sending washed children to school
or pushing them, older, into brutal war,
putting fresh bodies on the block
(the slaughter here is slower).

you can see how the hands fondling the hair
dread what is coming;
even in the moment of pride they tremble,
knowing that boys have to be men,
that steers, inevitably, make meat.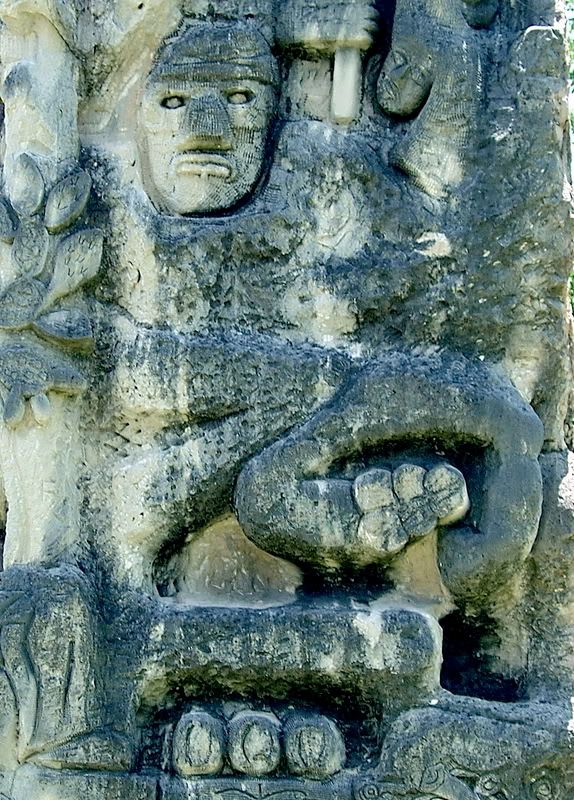 This seems to be Afghanistan month here. Last week we had the Afghan poet. You just read the piece by Rob Ocha who recently returned from Afghanistan, and now this, a poem I originally wrote 38 years ago after spending Easter week in Kabul.

This iteration of the poem, just written, cuts in half the most previous version, as I continue to look for the nub of it. I also keep working this poem over and over again, in part, trying to understand my own clairvoyance. The visit was in 1969 and the poem was written shortly after the visit, at a time when Afghanistan, with a benevolent, liberal king, seemed to be one step away from a bright and modern future. The country was being reforested, turning brown mud mountains green again. People were friendly and it was quite safe for a couple of young Americans to walk alone from the edge to the city where we stayed to the downtown area. The deprecations of the Russians and the warlords and the Taliban were still unseen beyond the horizon.

Still, despite a very pleasant visit meeting pleasant, friendly people, I came away from the city with this dark cloud hanging over my perceptions..



premonitions

from the brown mountain slopes
all around us
rows of mud houses
hang over the rickety city below,
their shadows like a thousand black eyes
watching....

from the forlorn club room
atop the Spirazan Hotel
we drink cheap Russian vodka
and watch the dark mountain
watching us

premonitions
of blood and despair
follow me to restless sleep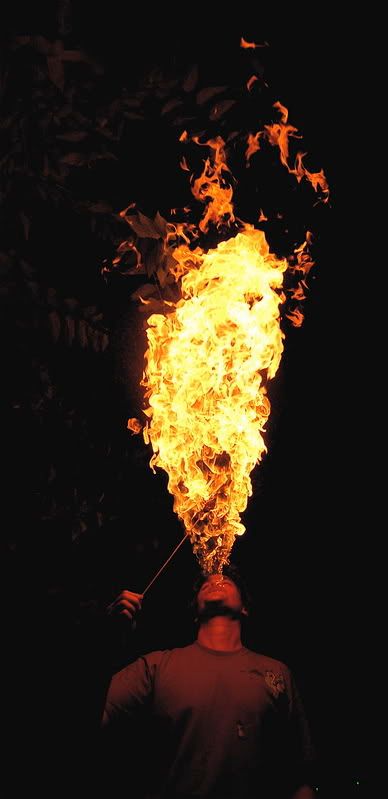 Now, for a little diversion from the poetry, images of the first, and last, performance of the Burning Man Piano Concerto, featuring instrumentalist Chris Itz, only recently released from his gig with the Phantom of the Opera. The photographer of this chain of events is unknown.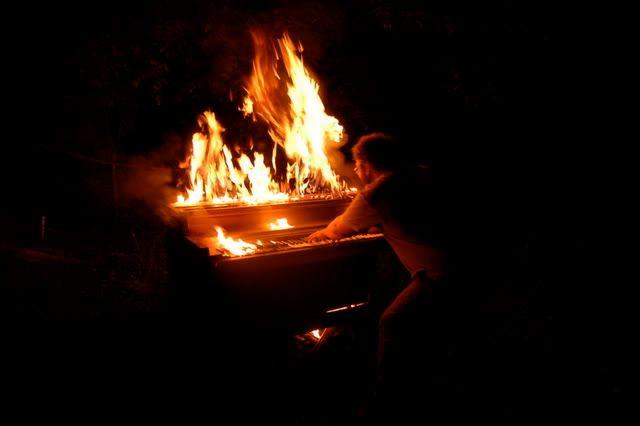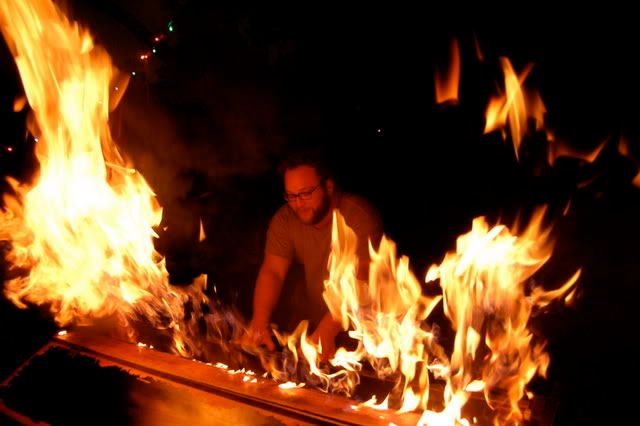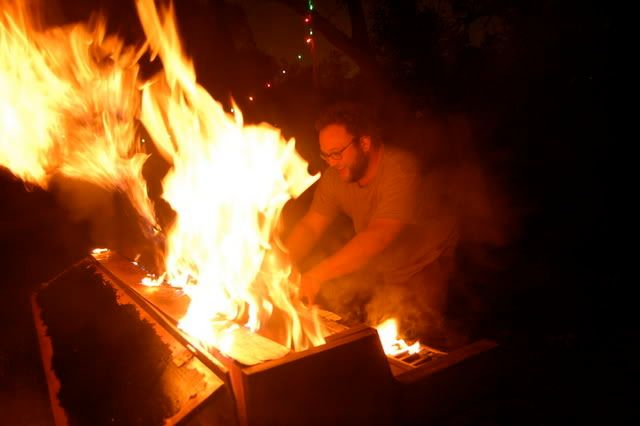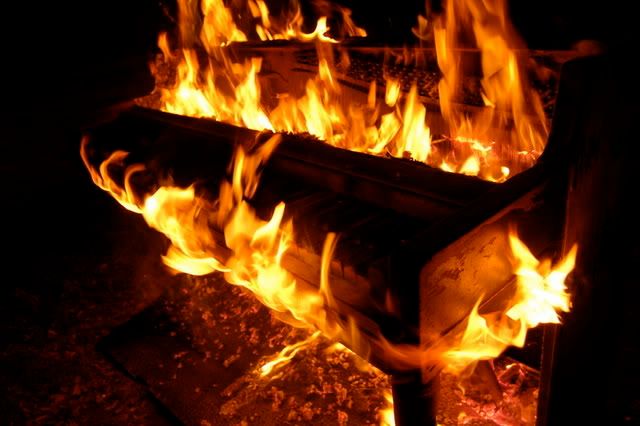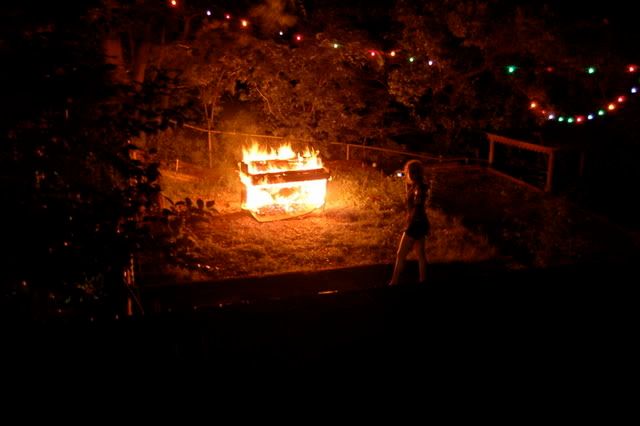 ***Note: Readers preparing to file charges for cruelty to musical instruments should be reassured that the principle instrument in question was a derelict, found in several pieces along an Austin highway.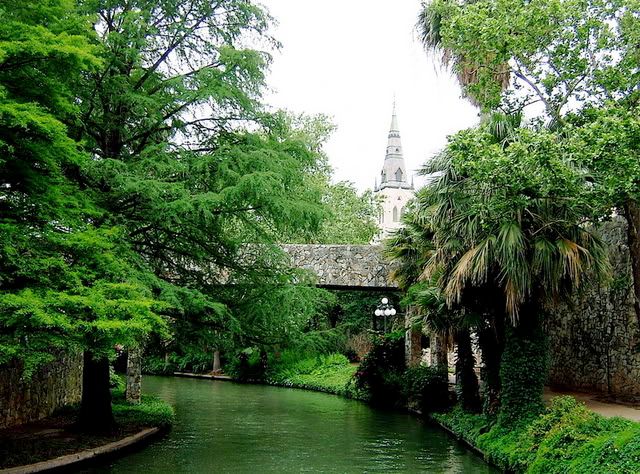 S Thomas Summers is a teacher of English at Wayne Hills High School in Wayne, New Jersey. His poems have appeared in numerous print and electronic journals and his first chapbook, Death settled well was published in 2006 and won the Shadows Ink Publications 7th Biannual Chapbook Competition.

This poem is from his new book, Rather, It Should Shine, published this year by Pudding House Publications.

You can learn more about the poet and his chapbooks by clicking on the his link on the right.



Leaving Wayne Hills High School for the Summer

Morning seems to be the best
time to write a poem: eggs frying,
Gershwin softly strolling

through Paris, dew drops flirting
with the sun, pencils slanted
in the holes of a wooden apple

eagerly waiting to drag their
snouts across a clean, white
page, flush out the sparrow

sparking a street puddle's shore,
but I'd like to plead a case
for afternoons and parking lots:

whispers of heat rise from a black
sea, painted lines garnish the expanse,
the brittle spines of decaying

fish. A boy and girl walk
deeper into June. They'll share
a first kiss under a reef of bleachers.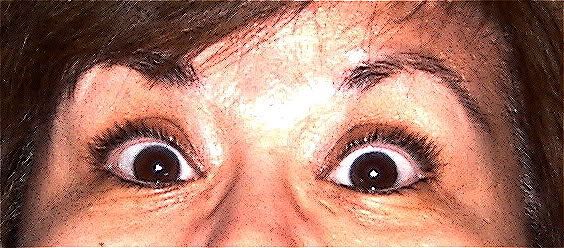 I wrote this a year or so ago, before conservative Republicans began outing themselves in e-mails and public restrooms.



Randolph Scott

Randolph Scott
was gay
they say

(not that
there's anything
wrong with that)

but
who's next

Moses?

you never seen him
in pants, did'ja?

there you go
dont'cha know

and those fancy
egyptian sandals....
(you know about those
pharaoh people
with all their mascara
and fancied-faced make-up)
could be a scandal
in the desert, oh, my

no wonder
the religiosos
are having a fit,
finding out
it could'uh, maybe,
possibly be
they've been taking
commandments
all these years
from a maybe-gay guy

it could lead to drastic
reconsiderations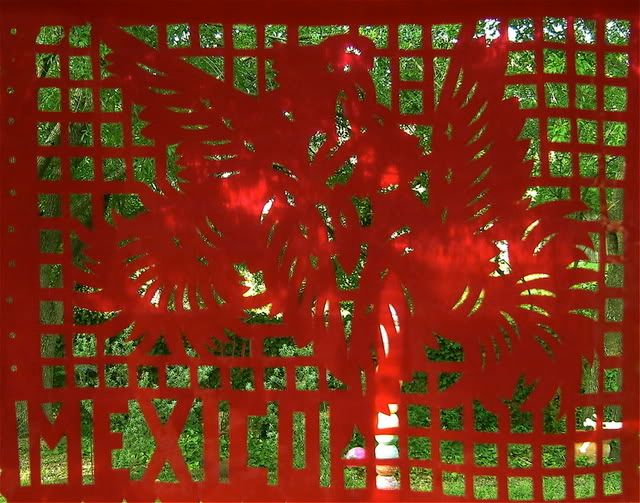 I have a book by poet Julia Alvarez that presents a delimma. The title of the book is Homecoming. It was published by Grove Press in 1984.

About a third of the book is made up of half page poems that read like diary entries. Most of the poems can stand alone - taken together they present a continuing story of what's going on in the young poet's life and mind.

There's no way the forty-odd pages of poems can be presented at once. So, despite some concern I have that I'm loading "Here and Now" down with too many continuing series, that's exactly what I'm going to do. Regular readers will get into the story, I think, as I present the poems one or two at a time - others will like the individual pieces on their own. (I hope.)

Here are the first two pieces. (None of the pieces are titled.)



Everything that happens to me these days
is dangerous with love. I'm a witch
at full moon. I can't be sure
of anyone. I stiffen if I'm grazed
by an arm or a hand combs through my hair.
I won't drink out a strange cup or use
borrowed clothing. Everything is infused
with hazard and imagination's power,
stronger than actual. I won't accept
dinner invitations in case magic
powders have been disguised in the garlic
seasonings. But my house, though protected
with charms, can't block the spell mortality
has cast, thirty-two, I turn thirty-three.

********************

I got divorced at twenty-nine and vowed
I'd put the energy I used for love
in some constructive cause. I thought of how
Emily, Mother Theresa, Joan of Arc
had given themselves to more than romance.
I too could write or save far eastern towns
or starving kids. I went unsexed for months,
recorded dreams in journals, joined the Friends
for weekly pacifism, I even
adopted a Latin American
girl orphan over the mail, cheap, and when
men came to see me, I said, Let's be friends.
But if they fell in love with other women,
I felt unfeminist and feminine.










I wrote this as a lesson in will about a man I admire greatly.



Stephen Hawking

he blinks
his
eye
and a shifting
formless
universe
takes its
shape
around us

what matter the
difference
in our
merely physical
capacities
when he can
lay
before us the
monstrous
glory
of all that is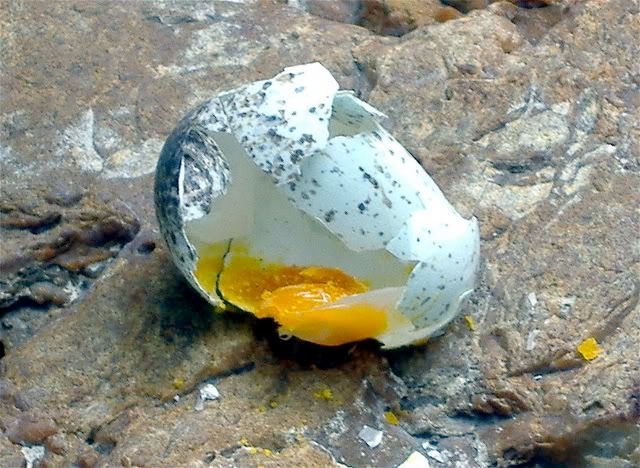 Our next poem is by R.G. Vliet from his third book Water & Stone published in 1980 by Random House.

Vliet is winner of the Texas Institute of Letters Award twice for his poems and once for a novel. In 1968 he was a Rockerfeller Fellow in Fiction and Poetry. He was educated in Texas and did graduate work at Yale. He has lived in American Samoa, the American Southwest, New England and Mexico.

Born in 1929, Vliet died in 1984 right after completing his last novel Scorpio Rising, which many consider to be his finest work.



Song, Crystal Radio Song

Were you blue, girl, sixteen, 1924
in bracelets, flat-breasted, apricot
dress, bobbed hair and false
furs?

alone in the room, wind
the Victrola. It was years before
the moment you caught your sister,
breathless and laughing, sunlight
and the snowball bush. She was awkward,
easy to catch, hardly ever spoke.
Then in the parlor you both
listened to the song, the earphones
nested in a tin bowl. After lunch
they washed her face, braided
her hair, put her
in the new, blue dress you
had cried for the day before
and sent her to the asylum where
she was homesick nineteen years.

For you, Cosmopolitan love. Your
heart leapt, on the wedding night
was spasmodic with terror, flattened and thudded
in contracted labor: two plump
sons, the living room suite,
kitchen, radio, self-starting Ford.
Thelma
worked in the laundry, had her room
with its simple cot, wrote childish letters
and died.
Now, after sixty years,
dark trees rushing past,
Volkswagen headlights piercing the dark,
the song comes out of your mouth
like a new penny out of dark water.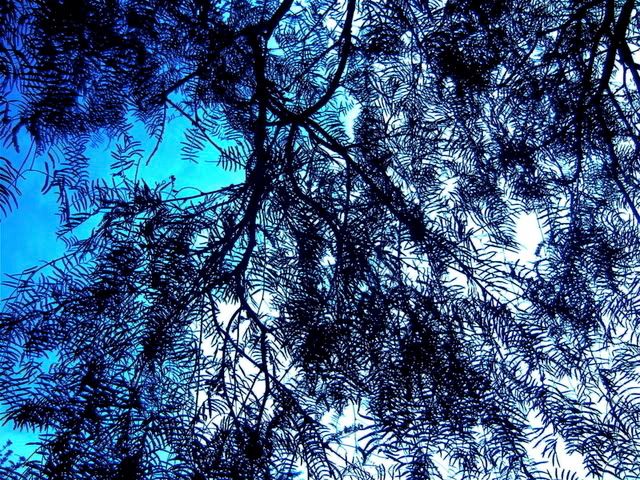 The next poem is by Roy A. Young Bear from Harper's Anthology of 20th Century Native American Poetry, published in 1988 by HarperCollins.

Young Bear, born in 1950 is a member of the Mesquakie tribe, formerly known as Sauk and Fox. He began writing when he was sixteen years old and has been widely anthologized and published frequently in literary magazines. At the time of this publication, he had authored two books of poetry, Winter of the Salamander and The invisible Musician. I attempted to google him for more information, but found only a reference to another of his poems included in the Harper's anthology.



Wadasa Nakamoon, Vietnam Memorial

Last night when the yellow moon
of November broke through the last line
of turbulent Midwestern clouds,
a lone frog, the same one
who probably announced
the premature spring floods,
attempted to sing.
Veterans' Day and it was
sore-throat weather.
In reality the invisible musician
reminded me of my own doubt.
The knowledge that my grandfathers
were singers as well as composers -
one of whom felt the simple utterance
of a vowel made for the start
of a melody - did not produce
the necessary memory or feeling
to make a Wadasa Nakamoon,
Veterans' Song.
All I could think of
was the absence of my name
on a distant black rock.
Without this monument
I felt I would not be here.
For a moment, I questioned
why I had to immerse myself
in county, controversy and guilt,
but I wanted to honor them.
Surely, the song they presently
listened to along with my grandfather's
was the ethereal kind which did not stop.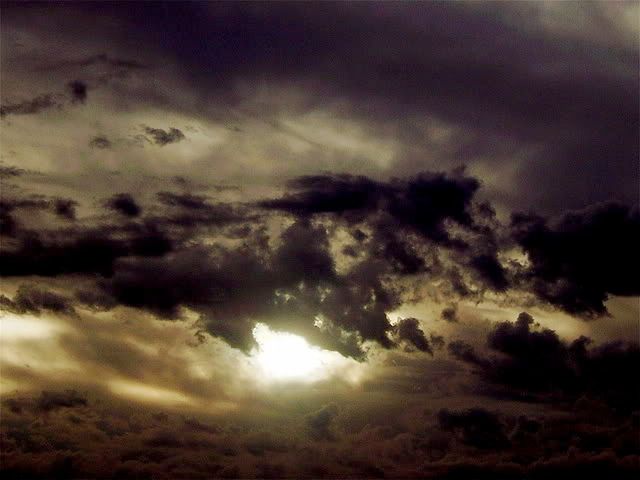 I was a big fan of the old TV show and wrote this upon the death of the best old boogyman catcher there ever was.



an evening with Mr. Kolchak
for Darren McGavine

soft shadows

a window,
half open
to curtains
stirring
in steamy
summer breeze

inside, secrets,
hidden things
waiting for the dark
when clouds cover
moonlight

and pale shadows
turn thick
and haunting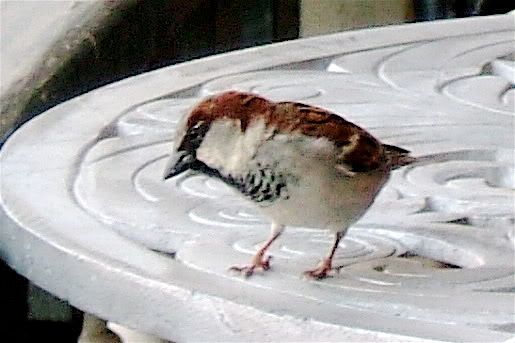 I think it could be that the $4.98 I spent to buy This Same Sky, A Collection of Poems from around the World one of the best investment I ever made. It is 184 pages of poem after poem by poets completely new to me. It is a treasure.

This next poem is from the book. It is by Wimal Dissanayake of Sri Lanka. Born in 1939, he has published books in the United States dealing with Literature and film as well as poetry books written in his native Sinhalese. This poem was translated from his language by Stephen L. Smith with Naomi Shihab Nye.



Freedom

Words, one by one
arrive on the empty page
like honored guests.
Ordered thoughts move
gracefully.
Outside the window,
on the sill,
I see the figure of a bird,
sun on its feathers -
a brownish, medium-sized bird.
I try to wave it away,
but it intrudes more stubbornly.
It has a quizzical look in its eye.
Ignoring its rude presence
I try to compose my lines,
but I feel uneasy
being observed by a brownish, medium-sized bird
with sun on its feathers -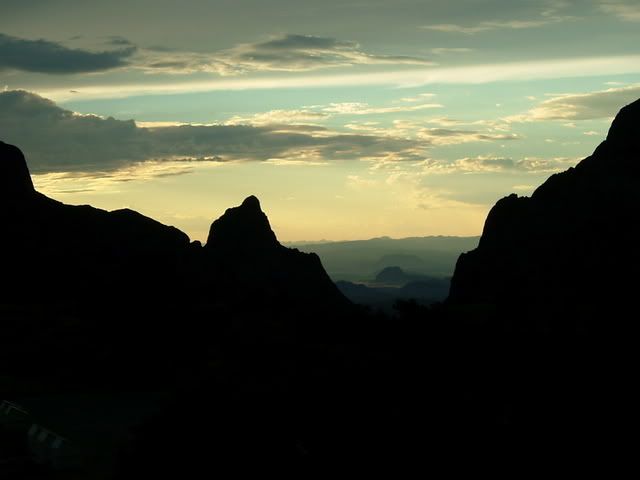 Also from the The Same Sky, we have this poem by Chang Shiang-hua from Taiwan. Chang, born in 1939, has been writing poems since she was nineteen years old. She has taught high school and college and has represented China at international conferences of writers.

The poem was translated by Stephen L. Smith with Naomi Shihab Nye.



Wordless Day

There is a wordless tomorrow
In which I'll forget all the chatter
It will be like the sky clearing after a rainstorm
To the washed gray of morning
The distant mountains an ink-black line
Sweeping the mists away from here

But today
Is still a day for cymbals
Percussionists join in the celebration
Raising a din, pounding without restraint

Until twilight when I am so weary
That I long for the sleep
My tongue enjoys inside my mouth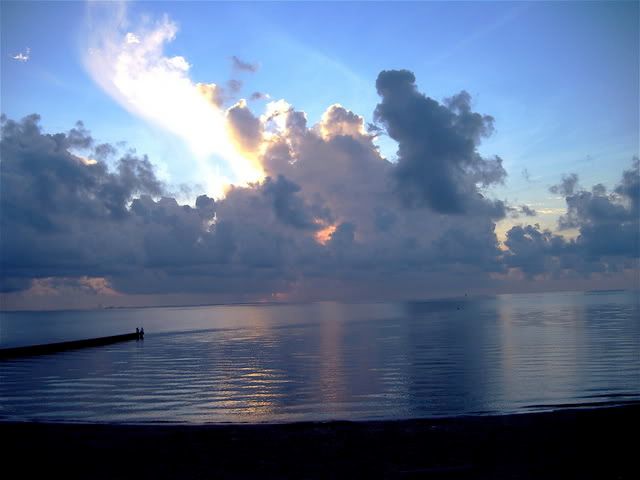 The next poem is by Peter Blue Cloud and is taken from Harper's Anthology of 20th Century Native American Poetry.

Blue Cloud, born in 1935, is a Turtle Mohawk from Quebec and a former ironworker. He served as editor of the Alcatraz Newsletter, poetry editor of Akwesasne Noes, and coeditor of Coyote's Journal. He has published six books, including Elderberry Flute Song and White Corn Sister.



Turtle

The winds are dark passages among the stars,
leading to whirling void pockets
encircled by seeds of thought,
life force of the Creation.
I am turtle,
and slowly, my great flippers move
propelling my body through space,
and starflowers scatter crystals
which fall as mist upon my lidded eyes.
I am turtle,
and the ocean of my life swim
is a single chant in the Creation,
as I pass others of my kind,
my, unbon, and those,
the holy ancients of my childhood.

My swim is steady and untiring
for great is the burden given me,
the praise and privilege of my eternity
rests upon my back as a single seed
to which I am guardian and giver.
I am turtle,
and my tribes forever remain countless,
from the day I first raised my head
to gaze back upon the horn of my body,
and my head was a sun,
and Creation breathed life upon the seed
and four times, and again four times,
I wept for joy the birthing of my tribes,
and chanted Creation the glory
of all those wondrous days.

The wrinkles and cracks upon this ancient shell
are the natural contours created
by the feel and request of burdened rock
and soil, blood and sustenance to
clans within clans,
I am turtle,
and the earth I carry is but
a particle in the greater Creation,
my mountains, plains and oceans,
mere reflections in a vaster sea.
Turtle, I am called,
and breathe clouds of rain,
and turn slowly my body to seasons
in cycle with my grandchild, Eagle,
whose wings enfold thunder pulses,
back to back, and
seldom meeting in time.

Patience was given me by Creation,
ancient song on tomorrow's wind,
this chant that was taught my tribes
is now unsung by many clans
of a single tribe,
and truly
such pains that exist for this moment,
which slay so many of the innocent
cannot but end in pain repeated
as all are reflected twins to self.
I am turtle,
and await the council of my tribes
clan into clan, the merging thought
that evil was never the star path, and
then the chant to the four directions,
I am turtle,
and death is not yet my robe,
for drums still throb the many
centers of my tribes, and a young
child smiles me of tomorrow,
and "grandparent,"
another child whispers, "please,
tell again my clan's beginning."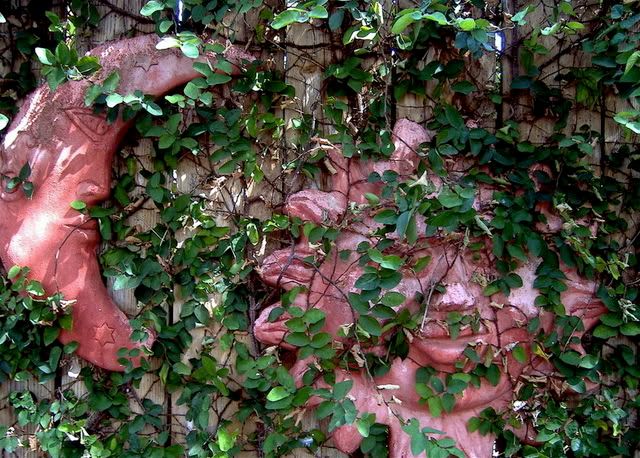 We have room for one more poem from the anthology This Same Sky, this one by Yehuda Amichai, an Israeli poet born in Germany in 1929.

The translation on this poem is by Stephen Mitchell



Jerusalem

On a roof in the Old City
laundry hanging in the late afternoon sunlight:
the white sheet of a woman who is my enemy,
the towel of a man who is my enemy,
to wipe off the sweat of his brow.

In the sky of the Old City
a kite.
At the other end of the string,
a child
I can't see
because of the wall.

We have put up many flags,
they have put up many flags.
To make us think that they're happy
To make them think that we're happy.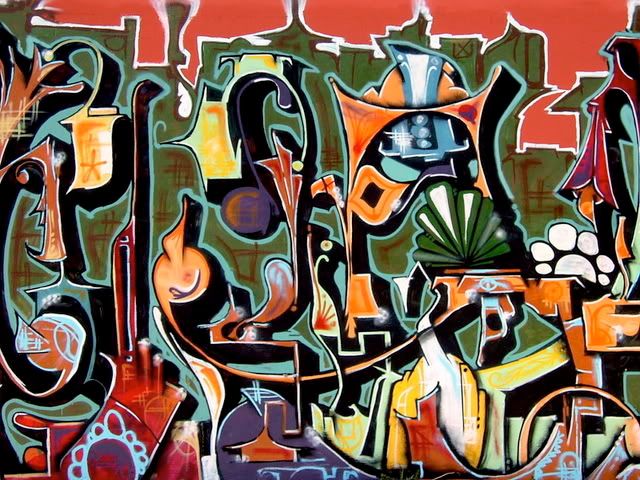 We'll finish this week with a little piece I wrote last year, at a time I was thinking about the idea of art and recognition of beauty for its own sake as the defining characteristic of humanness. That's the view reflected in this poem anyway.



brainstorm in light and color

sunshine
through droplets
of unfallen dew
becomes a prism

reaching to the sky
in primary colors
then back again to earth

the wonder
of such beauty
in some far forgotten past
made art a human preoccupation

those unresponsive to the awe
in beastly form
remained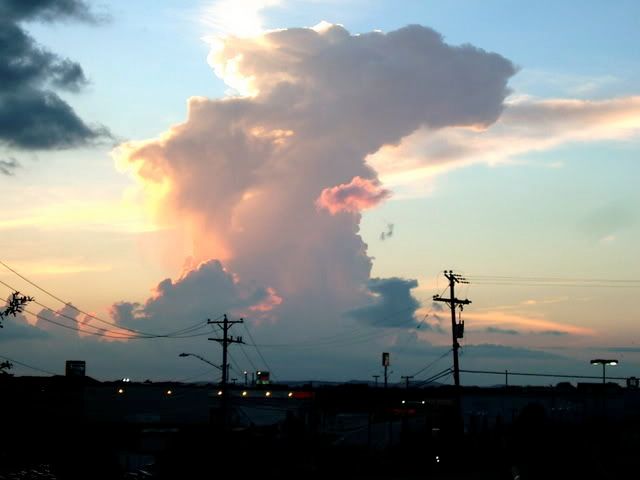 Streetlight's blinking on. Time to call it a day.

In rereading this after I posted it, I realized that no where in this or in any previous issue in the past year and a half except the first one do I identify myself. That doesn't seem right, seems kind of like the Midnight Skulker in the Wizard of Id. So, I'm Allen Itz and I approve this blog.

Until next week....