Summer Fire
Saturday, August 04, 2007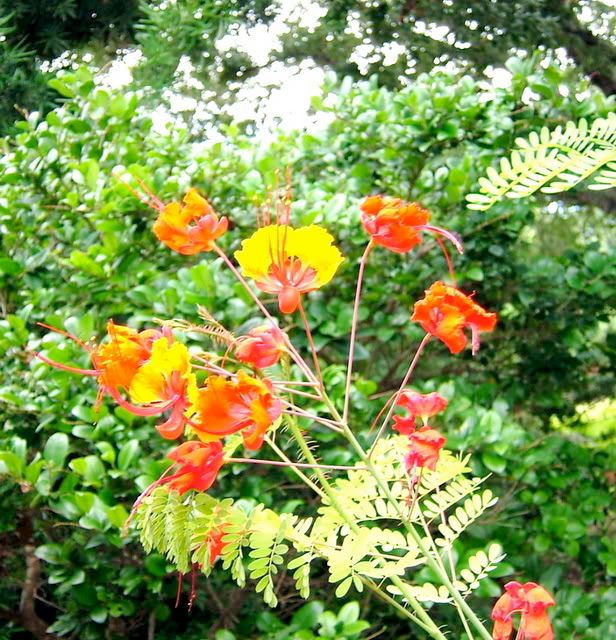 II.8.1




Welcome back.

We have new stuff and some old stuff, including continuation of several series.

We're doing something a little different with images this week. Usually I spend a lot of time trying to select images that, in my own mind at least, seem to relate somehow to whatever poem follows. In fact, once the poems for the week are selected, a large part of the time actually preparing the blog for posting involves working with the images.

This week, to save time and avoid mental strain at a time when both my time and mentals are straining, I'm declaring this week the first annual "Here and Now Garden Issue," meaning, all our images this week will be flora in nature. Watch closely, since there probably won't be a second annual "Here and Now Garden Issue."

Hope you like flowers.









We begin this week with Jim Corner, regular contributor to "Here and Now". Jim can be read frequently on the Wild Poetry Forum workshops.



Six Seasons of the Desert

A first bird sings in the earliest warm crack
of light above the craggy Superstitions.
Palm outlines monitor the half-light
of March. Sun's flourish fills
the daylight hours only to fail
when the east diffusion takes control;
Billows spread shades
of magenta on the spheres.

II

A lazy buzzard rides the boiling blue
as airstreams rise and fall; feelings
of languor infect the mortals who rush
into deep caves of stone or stucco.
Evening struggles to cool lovers departing
from theaters, but the dew-point's froth
rides invisibly over the buttress.

III

Torrents of grime fill innocent daylight;
east winds scatter ground-articles
as battering downpours fill arroyos
rushing to create flash floods in homes,
streets and highways. After fall
and coming scant winters, wild flowers
and cacti will burst upon the desert -
line highways with sprays of blue,
pink, yellow-orange and white.

IV

Halloween cools the air and brings
a tad of umbra, a need for light
sweaters and long pants, a relaxed
populous waits for magic of the Celtic
Gods; a slight chill of apples, the hunger
for soup and chowder, warm slumber
beneath the patchwork quilts.

V

There is seldom bleakness
nor the froth of snow, only spinal chills
in the early hours - darkness until a late sun
decides to rise on the eve
of Christmas bells and sparkle, carols
in joyful sanctuaries and grateful hearts
of children. A stasis falls upon the cacti
as human beings muse a new outlook -
an angelic mode throughout the planet.

VI

The break of spring pounces
upon the catnap of winter;
it brings a feeling of trust -
a slack of frost will have fostered
elements of living, the redemption
of estrangement, the gathering
of community.









Time to return to Blaise Cendrars in the middle of his travels in the United States at the turn-of-the-20th century. This poem, and all of my Cendrars poems, are from Blaise Cendrars - Complete Poems.

To those who have asked for more information on Cendrars, I have to admit I had never heard of him until I picked up this book at a used book store. The poems in the book are translated by Ron Padgett The book itself, nearly 400 pages of poems, was published in 1992 by the University of California Press.



Mississippi

Right here the river's almost as wide as a lake
The yellowish muddy water rolls between two marshy banks
Aquatic plants extending the acreage of the cotton fields
Here and there appear the towns and villages lurking back in some little
bay with their factories with their tall black chimneys with their long
piers on pilings running way out into the water

Overwhelming heat
The ship's bell rings for lunch
The passengers sport checked suits blinding ties sunset-red vests like
flaming cocktails and Louisiana hot sauce

You see lot of crocodiles
The young ones frisky and wriggling
The big ones their backs covered with greenish moss just drifting along

The luxuriant vegetation indicates the approach of the tropical zone
Gigantic bamboos palm trees tulip trees laurels cedars
The river itself is now twice as wide
Dotted with floating islands from which our boat scares up clouds of
waterfowl
Steamboats sailboats barges boats of all kinds and enormous rafts
A yellow steam rises from the overheated river

Now there are hundreds of crocs thrashing around us
You hear the dry snapping of their jaws and you see very clearly their
wild little eyes

The passengers get a kick out of firing into them with hunting rifles
When a sharpshooter kills or mortally wounds one
Its fellows rush to tear it
To pieces
With small cries rather like the wailing of a newborn baby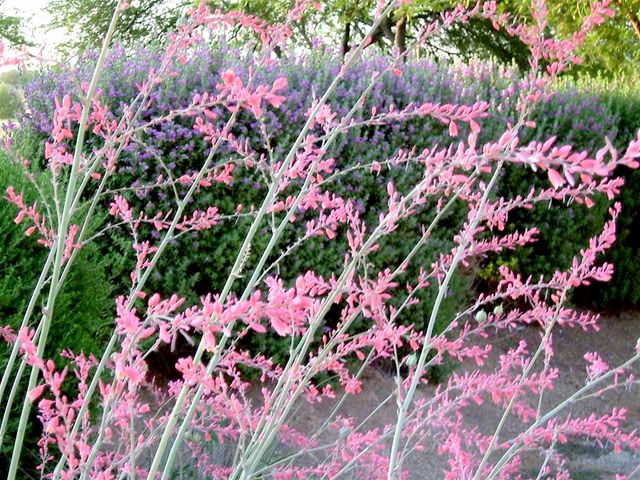 We began a series last week by regular contributor Gary Blankenship inspired by his reading of Allen Ginsberg's Howl. For reasons too complicated to get into, we started with the second poem in the series. This week we get back on track and present the first in Gary's Howl series.


After Reading a Line from Howl

who plunged themselves under meat trucks looking for an egg
- Allen Ginsberg

down on all fours like a stray dog
caught with a frozen steak beneath his teeth
(except dogs do not walk on their knees)
they saw an oil leak
nasty enough that if the truck
was driven another block or two
its engine would blow
and in their examination of the stain

missed shells dropped from a Corvette
on its way to New Jersey

missed the rattle of the compressor
that kept the steaks between
the dog's teeth frozen
their load starting to thaw
before delivery to the plump housewife
in 4C of a brownstone walkup
on the Lower East Side

missed the Easter Egg hidden
in the Word 2003 software used
to write this strophe

missed the Sunnyside sailor
hitchhiking under the Queensboro bridge
an unused condom in his wallet

missed the ex-Ukrainian baron
selling egg cremes
and wooden dolls to tourists
on their way to the Statue of Liberty

missing spring wheat on the Dnieper

missed the howl of the stray dog
as he bit into a frozen steak

as he fought to keep the steak
against a pack of his mates

as Moloch laughed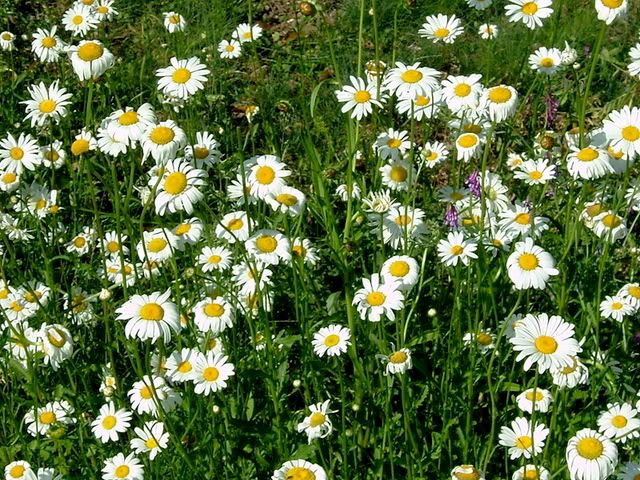 Every once in a while it doesn't hurt to slip back to the classics, in this case John Doone who, judging from this poem, did not place great faith in individuals of the female persuasion.



Go And Catch A Falling Star

Go and catch a falling star
Get with child a mandrake root.
Tell me where all past years are,
or the cleft of the Devil's foot,
Teach me to hear mermaids singing.
Or to keep off envy's stinging,
And find
What wind
Serves to advance an honest mind.

I thou be'st borne to strange sights,
Things invisible to see,
Ride ten thousand days and nights,
Till hairs snow white hairs on thee.
Thou, when thou return'st wilt tell me
All strange wonders that befell thee,
And swear
Nowhere
Lives a woman true, and fair.

If thou find'st one, let me know,
such a pilgrimage were sweet;
Yet do not. I would not go,
Though at next door we might meet;
Though she were true, when you met her,
And last, till you write your letter,
Yet she
Will be
False, ere I come, to two or three.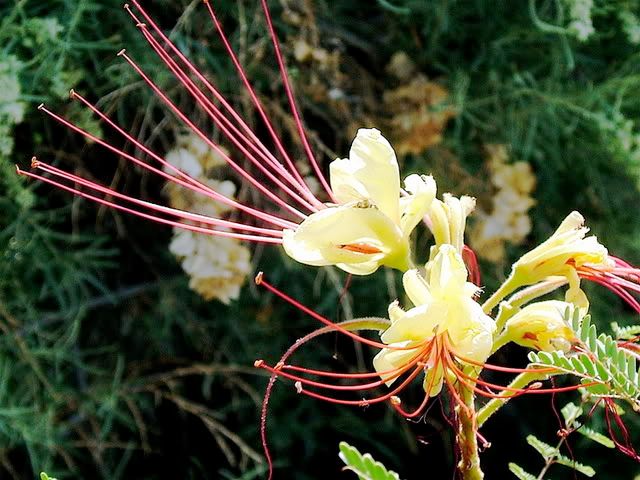 Now we have this, a sad, sad story from our own place and time by Korean-American poet Ishle Yi Park, The poem is from her book The Temperature of This Water.



Sa-I-Gu

"we are our first and last line of defense. me. you."
- k. w. lee

fire. if I touch
the screen my fingers
will singe or sing.

raw hands rip nikes
our of boxes, break glass
into white cobwebs.

my mother presses her hand
to her ruined lips.

*

we see grainy reels of black fish
on concrete, arched,
kicked, nightsticked,

flopping, not fish but man -
here I rub my own tender
wrists, ask unanswerables -

why are cops doing this?
my mother answers simply,
wisely, because they are bad.

of the looters, because they are angry.
and why hurt us - she chokes -
because we are close enough.

I sigh, slip under the fold
of her arm, she strokes my hair

and keeps me protected
as I must one day protect her.

*

l.a.p.d. ring beverly hills like a moat,
won't answer rings from south central
furious and consistent as rain.

where did they hide, our women -
under what oil-stained
chevy did they breath,

light, light, covering
the biting mouths
of wet-eyed children?

who pulled them
by hair into a riot
for a crime

they did not commit -

who watched and did nothing?

*

mile-high cameras hover,
zoom in, dub it
war of blacks & koreans,

watch us ripped
to red tendon for scarps
in a district, abandoned,

latasha shot on 50 channels,
not 200 shot korean grocers
whose names & deaths are kept local:

silence white as white silence.

we have no jesse
no martin malcolm
no al, no eloquent, rapid tongue,

just fathers, thick-tongued,
and children too young to carry
more than straw broomstick and hefty bag.

all the women cry and hurl
what is not already shattered.

*

koreans mark disaster
with numbers.
4/29 - Sa-I-Gu

south central - metal husks
of burnt cadillacs, exxon, michelin,
factories bare as cotton pockets.

this grocer with knotted tongue
stacks rows of bottles -
shining liquid copper.

he beats his son, no innocents here.
this customer slops in, slurs over
and Old E. no innocents here.

her hand hurls bottle and brick
for what is lost,
for what she cannot attain,
her open, laboring palm,
and the emptiness that
leans out to meet it.

his hand grips rifle on roof,
yes, for what is lost,
for what he, too, cannot attain,
his open, laboring palm,
his broken sign, burnt oranges.

god, it is a matter
of food to mouth,
of notions of home and house.

*

a son returns
with straw broomstick.

a daughter cooks rice
that steams untouched on the kitchen table,

slips off her mother's
devastated keds, slips her into bed.

to mornings after,
they march over ashes,

dust licking proud ankles.
30,000 koreans

sing in a language
most will never master:

we shall overcome
someday.









I have been feeling lately that my new stuff is going a bit stale so I'm going back to early stuff, the oldies and not-so-goodies, and see if I can do something with them now I couldn't do years ago.

The original version of this poem was written nearly 40 years ago during my first period of trying to be a poet. I wrote it shortly after retuning from a year in the northwest frontier of Pakistan, back then mostly tribal area, now, mostly osama country.

Making no claims at this point beyond that it is better now after rewrite than in its original version.



morning song, revisited

a path wound its way
along the brick wall
that separated
our oasis
from the desolate
desert
all around

from the other side
of the wall
I heard a soldier
in the sentry camp
outside the wall
begin a song,
a plaintive
morning song
strange to my ears
but soul-stretching

as natural as the sun rising
another soldier
joined in with a flute,
its high clear whistling
and the deep-voiced
soldier singing
pierced the early hour,
reaching, in my mind,
through the cool morning air
to the mountains beyond
the desert badlands,
then even further
to breach the walls
and move me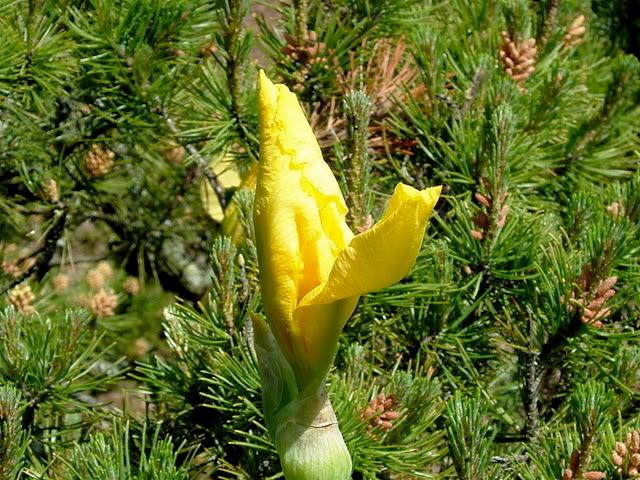 British poet (living now in the US) Christopher George is a frequent contributor to "Here and Now."

Here he is now with another of his new poems.



London Fog

I was the bloke in the London Fog
raincoat, magically on your porch,
romantic suave writer from England

- though they made London Fog not
back in Jolly Old but right here
in Bawlmer beside the expressway,

in an old cotton duck factory.
So our relationship was doomed
from the start, based on a lie.

My, my! Oh so many lies told since!
Who's the abuser, who's the abusee?
Yes, S, was it you - or was it me?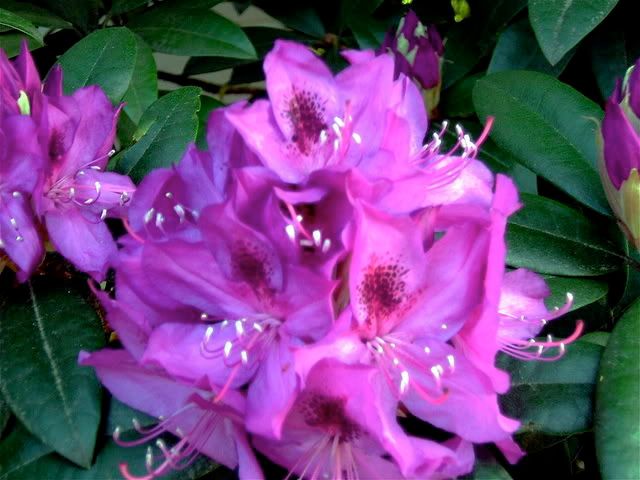 Some days I just need a good laugh.



where are all the comedy writers when you need them?

I'm tired
of wars
and politicians
who couldn't find
their ass
with both
hands
even if it was
pointed out to them
with a
day-glow
red &
yellow stick
written instructions
and explicit
illustrations

I'm tired
of being
sad
mad
scared &
lied to
every day
and twice
on wednesdays

I want to laugh
instead
like I
laughed
at

Laurel
&
Hardy

Abbott
&
Costello

the Bowery
Boys

and all those
terrific
Billie Wilder movies

but the new stuff
now is
mostly about
farts
&
dicks
and isn't funny
at all

(except for
Harold
&
Kumar
Go To White Castle
and
Something About Mary
which even
though mostly about
farts
&
dicks
were still the funniest movies
in years and years
and ever so much better
than thinking about
the Dicks In Charge...
DICs for the squeamish...
who are hardly
ever funny
at all.)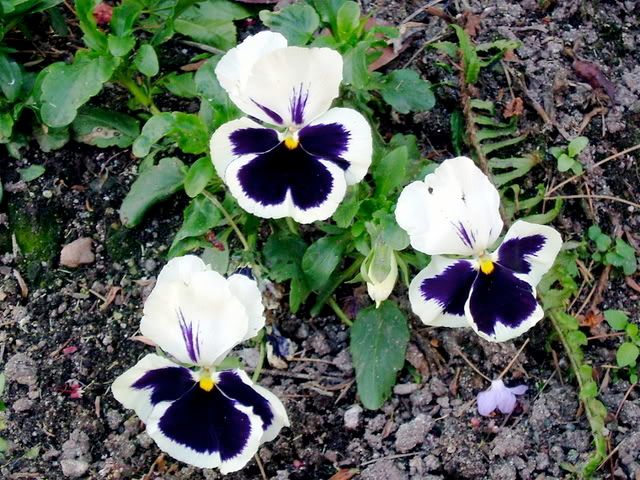 Giraffe On Fire is the title poem from the book by Juan Felipe Herrera. It is a long poem of 28 parts. I don't know that we'll ever get to the 28th part, but having done part 1 last week, here's part 2 for today.

The book, Giraffe On Fire, was published in 2001 by the University of Arizona Press.



Giraffe On Fire

2

I always dreamt of holding up a champagne bottle, etched and intricate as
an embossed Finn manuscript. This is not a dream, I am to one side. The
left as usual. You cannot see my arm or my destitute mouth. There is a
giraffe on fire. Tlaltelolco shadows purge the sea before us. Both of us.
Remember Tlaltelolco, the ancient city of Mesoamerica where they carried
Quetzal plumes and marred Indian goddesses with chocolate, where the
military dropped a helicopter of shame and grenades, helmets and ratchets
on the open skulls of the peasant students?

Go to the right. The anus comes at you. The apple entices you. The chalice
with wide ceramic lips and pearl-like shadow calls you. But first you must
drink from my glass. Even if I am not holding it. There is more interest in
the brain. In New York. In Toledo. In Lorca's bubbling grave; the brain is the
master. Parsley. Cauliflower, a vaginal swirl, gray matter between your
chest, in Huichol Indian Morse codes. In red. Cutouts from my spleen.

The Consulado wants this. Wants to taste, wants to eat freely. Wants to
tilt the table and plea for a flat samurai sword. Destruction tastes better
with a hanging cherry. A riot in the center of things gone awry. A tin-
colored mantle juxtaposed next to blackness. Velzauez sees this and
smiles. I smile. I am the one crying. Wine and anise, cerulean blue drops on
my wrist. They stand for a shred of sky. perfected by the whore priests on
your corner. You don't call them that. You have changed our terms, you
have learned the art that Goya admired. The somnambulant one-eyed
terror over our houses. War. A cock and a hummingbird full of mercy. The
cloth, the smock of my childhood.









Alan Addotto returns this week with another of his "Kwan Yin" poems.



Household mythology


One of those moments.
unguarded,
hers....not mine

Kwan Yin of another time
at the far end of the house
listening to music there
completely unaware.

Playing the air-drum,
the air-guitar,
the air-keyboards
and remembering when
she was that wild punk rock
New Jersey girl then
and
playing in an "alternative" band.

Well-hidden form the now
that sweet vixen rises now and again
reminding the sedate
the elegant
the graceful
woman
that beneath the tranquillity

Beneath that
are strange hairdos
and the loud joyous cacophonies of her youth
that survive
still very much alive
like spice
like an undertone

She shakes her hair
and a Maenad wind from
the Near East
sweeps through the house.

A slight movement
and she is aware of her observer,
blushes beautifully and then laughs

Dionysus smiles at her discovery
of him.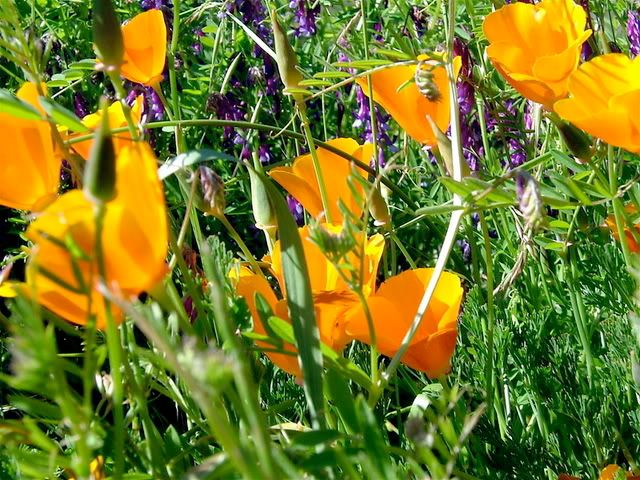 We return this week to poet Daniel Donaghy with a poem from his book Street Fighting Poems published in 2005 by the BkMk Press at the University of Missouri-Kansas City.



Conversion

When Sister told us the human heart
grows heavy and hard from sin,
each curse adding another ounce,
each lie another squeeze
inside the sinner's black chest
until he repents or drops dead
from the weight, I looked out
the barred window wondering
how long my father had left,
knowing it was only a matter
of time before he fell down
the one-way road to Hell,
as Sister called it, knowing
my father said more than once
that he'd never repent, that if God
had any guts He'd repent
for leaving my father an orphan
at fourteen, for the year in Korea
he keeps reliving in his dreams,
for the shakes he steadies with booze,
arthritic knee he quiets with pills,
reminding me once that God
didn't put food on the table,
didn't pay our bills, rising
into the smokey cave of that kitchen
to say that God's never helped him at all,
chalking up his few breaks of luck,
pointing to the Coral Street woman with twins -
one deaf, the other half-blind -
asking Where was God for her?
me unable to answer before he said,
See what I mean, boy? Do you see?
spreading his arms until his emptiness,
looking up past the stained ceiling,
past the attic and cracked roof,
past the few stars of the smog-dim city,
looking all the way to God to tell Him
He could save His sacred breath
because there was nothing He could do
to change his mind, he was a lost soul,
a heathen, a Cardiac Christian
who'd shout Sweet Jesus, I'm sorry
just before he died and not one second before.









Here's a new piece from regular contributor Don Schaeffer. Don works on both the Blueline and the Wild Poetry Forum workshops.


When I Couldn't Call My Daughter "Dude"

When we visited the fountain
in nine-teen-sixy-seven and went
to the Electric Circus,
when they told us about lasers
and that women would be wearing
boring mens clothes because unisex
was here I was not outraged but
disappointed. It was like
going without breakfast.

Now to me a "dude" is a man
from an Eastern city who sojurns
to the uncivilized West, maybe
visiting a ranch. My mind,
content in its categories sees
the pants, the dust on the boots,
the uncomfortably worn Stetson.
I could live with calling all men
"dude." But when my daughter who lives
in Vancouver said that I must
address her as "dude" because
all women are called "dude" now,
I got stomach cramps.









Here's a little piece I wrote a couple of days ago, demonstrating, if nothing else, that thinking about dreams and reality can give you a headache.



a memory of a dream

I have a
memory
of a dream
that through
constant dreaming
has become a memory
of another life
that with constant
remembering
seems as real
as the life
I might have
with you tonight









I read in the Times Sunday book review section last week that a new collection of poems by Zbigniew Herbert is in the works. The story mentioned that all of his books are out of print, which makes me feel especially fortunate since I found and bought one of those out of print treasues, Elegy For The Departure, at a used book store last year.

These short pieces, fables that everyone in both the anti-communist movement and the communist government in Poland at that time understood, are from that book.



Hotel

The carpet is too soft. Also the palm tree in the lobby is
unbelievable. For a long time the Maitre looks at our faces,
shuffling passports in his hands. "Such dark-ringed eyes, such
dark-ringed eyes. I knew a merchant from Smyrna, who also
had a false front tooth. Nowadays one has to be terribly careful:
informers and scorpions are everywhere."
In the elevator we stand facing the mirror, but already at the
first jerk we see silvery mildew in the place of our faces.


Clock

In appearance it is the peaceful face of a miller, full, shiny as
an apple. Only a single dark moves on it. But when one looks inside:
a nest of worms, the inside of an anthill. And this is supposed to lead
us to eternity.


The Poet's House

Once there was breath on these window panes, the fragrance
of a roast, the same face in the mirror. Now it is a museum. The
flora of the floors has been exterminated, the chests emptied, rooms
flooded with wax. For entire days and nights they kept the windows
open. Mice avoid this infected house.
The bed is nearly made. But no one wants to spend a single
night here.
Between his wardrobe, his bed and his table - the white
frontier of absence precise as the cast of a hand.


Principality

Designated in the guide by two stars (in reality there are
more), the entire principality - the city, sea and a piece of sky -
at first glance looks wonderful. The tombs are whitewashed, the
houses opulent, the flowers fat.
All the citizens are guardians of souvenirs. Because of a
small inflow of tourists there is little work - an hour in the morning,
an hour in the evening.
In the middle, a siesta.
Red as an eiderdown, a cloud of snoring hovers over the
principality. Only the prince is not asleep. He rocks to sleep
the head of the local god.
The hotels and boarding houses are occupied by angels who
have taken a liking to the principality for its warm spas, serious
customs, and air that is distilled by the labor of pens polishing
memory.


Chinese Wallpaper

A deserted island with the sugary head of a volcano. In the
middle of smooth water, reeds and a fisherman with a pole. Higher,
an island is spread out like an apple tree with a pagoda and small
bridge, where lovers meet under the blossoming moon.
If that was all, it would be a nice episode: a history of the
world in few words. But it is repeated into infinity with thoughtless,
stubborn exactitude: volcano, lovers, the moon.
One cannot make a greater insult to the world.









Here are a few short poems from singer/songwriter Jewel.

These are from her book A Night Without Armor



A Couple Sitting on a Bench

He's the skinny one of the two.
He reminds her of it constantly.
He's a very funny guy that way -
ha-ha as she wobbles-to-walk wobbles-to-walk.


Envy

passionless bodies
with pointless little limbs
that flaunt in vain
such narrowness of frame
with nothing to offer but bone


Pretty

There is a pretty girl
on the
Face
of the magazine
And
all I can see
are my dirty
hands
turning the page


Those Certain Girls

I am fascinated by
those certain girls
you know the ones
the women that are always girls
their tiny bodies like
neglected willow trees
controlled and contorted
which may blow away with
the slightest disappointment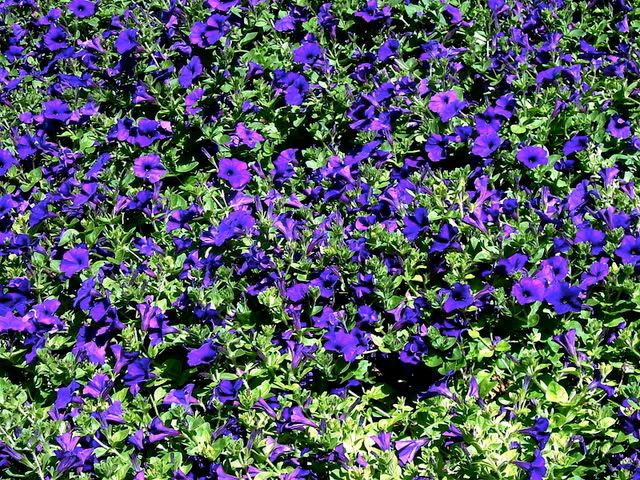 I found this poem by Vienna on The Wild Poetry Forum and am very pleased she agreed to share it with us here and now.

Vienna is a first-timer for "Here and Now." She lives in Hull, East Yorkshire, where she writes when she cannot paint and paints when she cannot write. Published in print and online magazines and anthologies in the USA and Europe, she says she is a typical Sagittarian, has three cats and a fondness for wild places.

You can see her beautiful portrait and animal art by visiting her website at www.viennasgallery.homestead.com. To get to the site, you can either copy and post this url or you can just click on the link to the right of this page.



Sleep

When you fall, your breathing dips;
hard edges smudge into softness.
Eyelids, when kissed, do not flicker.

I time my breath to yours; wait, exhale.
Fingers drum and pluck my shoulder,
wrists arc, relax; hips shift and we meet

bone to bone, collision of dream and flesh,
and you, so far away in my arms, deep
and sleeping. Such sweet entanglement

My touch must not wake, but still
your brow invites adoration.
Delicacy of temple, silkness of hair.

You sigh, fall further into me. I know
the exact weight of your head, how it
rests, cheekbone to slanted breast.

This is the time I know I can trace
the red bow of your lips, slip limb
over limb so we meet in the middle.

When I wake to your mouth on mine
the blues of your eyes remind me how
amazing it is to breathlessly drown.

When distance breaks the dream
tides overwhelm. This taste of salt
is love, a constant pull of moon.










I was at my occasional job the other day, waiting for coworkers to complete some work that it was my function to review and approve, basically nothing to do, when I noticed a pad of post-it notes in front of me and decided to, in the time I had, see how much meaning I could squeeze onto those little yellow stickies.

This is what I came up with.


post-it notes

small dogs
nip
at heels
with tiny
yips
&
yaps
and sharp
little teeth
white
shinning

*

pitty pat
pitty
pat
little baby
footprints
fresh from
the bath

*

this is like
a note
I would pass
when I was
fifteen
in fits of
abbreviated
angst

*

I love
you
in little
yellow
flashes of
sticky note
passion

*

crowd murmurs
in a large room
hundreds
of stories
shattered
into random
word pieces

*

if you find this
know
I was
thinking
of you
way back
when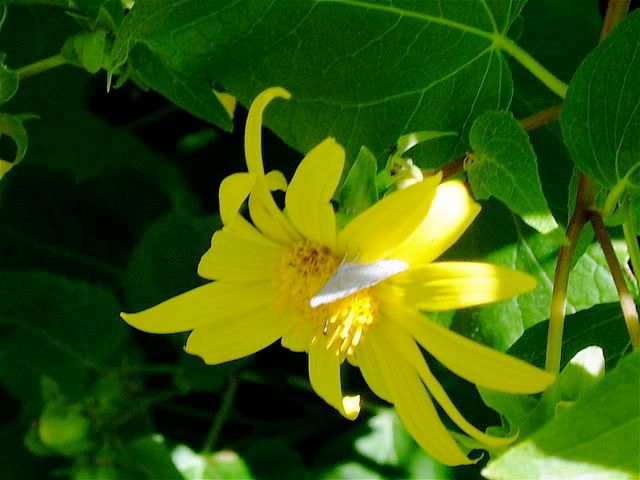 We started our homage to the seminal beat poem Howl by Allen Ginsberg last week by posting the first part of the poem. We complete the poem this week with parts 2 and 3.



II

What sphinx of cement and aluminum bashed open
their skulls and ate up their brains and imagi-
nation?
Moloch! Solitude! Filth! Ugliness! Ashcans and unob
tainable dollars! Children screaming under the
weeping in the parks!
Moloch! Moloch! Nightmare of Moloch! Moloch the
loveless! Mental Moloch! Moloch the heavy
judger of men!
Moloch the incomprehensible prison! Moloch the
crossbone soulless jailhouse and Congress of
sorrows! Moloch whose buildings are judgment!
Moloch the vast stone of war! Moloch the stun-
ned governments!
Moloch whose mind is pure machinery! Moloch whose
blood is running money! Moloch whose fingers
are ten armies! Moloch whose breast is a canni-
bal dynamo! Moloch whose ear is a smoking
tomb!
Moloch whose eyes are a thousand blind windows!
Moloch whose skyscrapers stand in the long
streets like endless Jehovahs! Moloch whose fac-
tories dream and croak in the fog! Moloch whose
smokestacks and antennae crown the cities!
Moloch whose love is endless oil and stone! Moloch
whose soul is electricity and banks! Moloch
whose poverty is the specter of genius! Moloch
whose fate is a cloud of sexless hydrogen!
Moloch whose name is the Mind!
Moloch in whom I sit lonely! Moloch in whom I dream
Angels! Crazy in Moloch! Cocksucker in
Moloch! Lacklove and manless in Moloch!
Moloch who entered my soul early! Moloch in whom
I am a consciousness without a body! Moloch
who frightened me out of my natural ecstasy!
Moloch whom I abandon! Wake up in Moloch!
Light streaming out of the sky!
Moloch! Moloch! Robot apartments! invisible suburbs!
skeleton treasuries! blind capitals! demonic
industries! spectral nations! invincible mad
houses! granite cocks! monstrous bombs!
They broke their backs lifting Moloch to Heaven! Pave-
ments, trees, radios, tons! lifting the city to
Heaven which exists and is everywhere about
us!
Visions! omens! hallucinations! miracles! ecstasies!
gone down the American river!
Dreams! adorations! illuminations! religions! the whole
boatload of sensitive bullshit!
Breakthroughs! over the river! flips and crucifixions!
gone down the flood! Highs! Epiphanies!De-
spairs! Ten years' animal screams and suicides!
Minds! New loves! Mad generation! down on
the rocks of Time!
Real holy laughter in the river! They saw it all! the
wild eyes! the holy yells! They bade farewell!
They jumped off the roof! to solitude! waving!
carrying flowers! Down to the river! into the
street!


III

Carl Solomon! I'm with you in Rockland
where you're madder than I am
I'm with you in Rockland
where you must feel very strange
I'm with you in Rockland
where you imitate the shade of my mother
I'm with you in Rockland
where you've murdered your twelve secretaries
I'm with you in Rockland
where you laugh at this invisible humor
I'm with you in Rockland
where we are great writers on the same dreadful
typewriter
I'm with you in Rockland
where your condition has become serious and
is reported on the radio
I'm with you in Rockland
where the faculties of the skull no longer admit
the worms of the senses
I'm with you in Rockland
where you drink the tea of the breasts of the
spinsters of Utica
I'm with you in Rockland
where you pun on the bodies of your nurses the
harpies of the Bronx
I'm with you in Rockland
where you scream in a straightjacket that you're
losing the game of the actual pingpong of the
abyss
I'm with you in Rockland
where you bang on the catatonic piano the soul
is innocent and immortal it should never die
ungodly in an armed madhouse
I'm with you in Rockland
where fifty more shocks will never return your
soul to its body again from its pilgrimage to a
cross in the void
I'm with you in Rockland
where you accuse your doctors of insanity and
plot the Hebrew socialist revolution against the
fascist national Golgotha
I'm with you in Rockland
where you will split the heavens of Long Island
and resurrect your living human Jesus from the
superhuman tomb
I'm with you in Rockland
where there are twenty-five-thousand mad com-
rades all together singing the final stanzas of the Internationale
I'm with you in Rockland
where we hug and kiss the United States under
our bedsheets the United States that coughs all
night and won't let us sleep
I'm with you in Rockland
where we wake up electrified out of the coma
by our own souls' airplanes roaring over the
roof they've come to drop angelic bombs the
hospital illuminates itself imaginary walls col-
lapse O skinny legions run outside O starry
spangled shock of mercy the eternal war is
here O victory forget your underwear we're
free
I'm with you in Rockland
in my dreams you walk dripping from a sea-
journey on the highway across America in tears
to the door of my cottage in the Western night









That's it for this first Saturday in August. Hope you enjoyed the poems and the flowers.

Back again in a week.