Dawn's Early Light
Saturday, August 25, 2007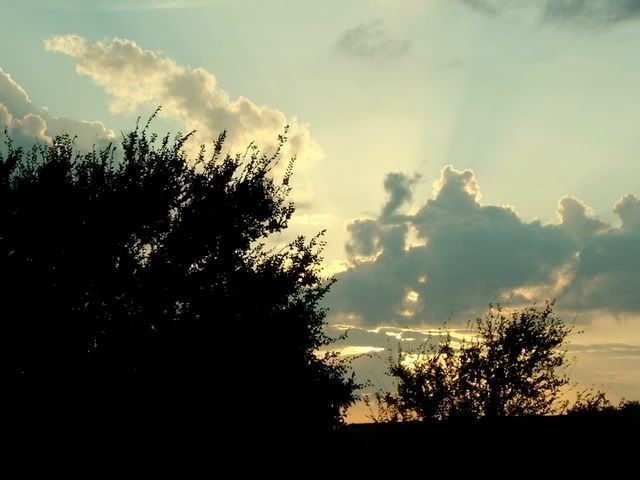 II.8.4.





So here we are again, lots of poets, a mixed bag of styles and origins. Don't know that you'll like everything, but I pretty sure you'll find and enjoy something new to you. Enjoy.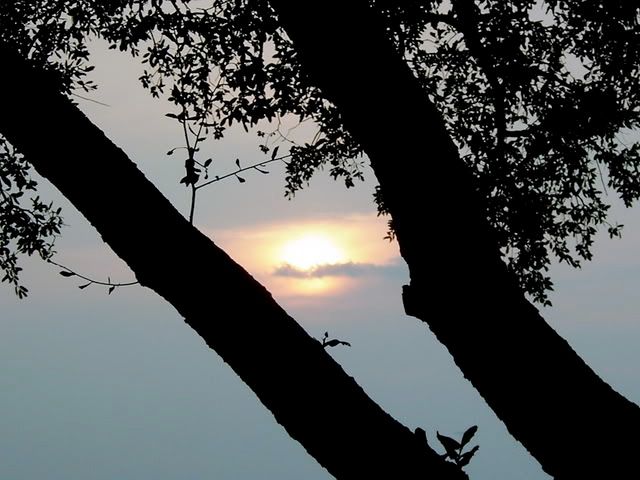 We have two poems this week from This Same Sky, A Collection of Poems From Around the World, selected by Naomi Shihab Nye and published by Aladdin Paperbacks in 1996.

The first poem from the book is by Zia Hyder, a poet from Bangladesh. The poem is translated by Bhabani Sengupta with Naomi Shihab Nye.



Under This Sky

There's an enormous comfort knowing
we all live under this same sky,
whether in New York or Dhaka,
we see the same sun and same moon.

When it is night in New York,

the sun shines in Dhaka,
but that doesn't matter.
Flowers that blossom here in spring
are unknown in meadows of distant Bengal -
that too doesn't matter.
There's no rainy season here -
the peasant in Bengal welcomes the new crop
with homemade sweets
while here, winter brings mountains of snow.

No one here knows Grandmother's hand-sewn quilt -
even that doesn't matter.
There's an enormous comfort knowing
we all live under this same sky.

The Hudson River freezes,
automobiles can't move.
Slowly city workers will remove the snow.
The old lady next door won't go to work -
it's too cold.
Maybe my old mother far away
will also enter her kitchen late.
Naked trees in Central Park and Ramna Park
quiver with dreams of new life and love.
Fog hangs on the horizon -
suddenly New York, Broadway, Times Square
look dimly like Dhaka, Buriganga, and Laxmi Bazaar.


The next of our poets from around the world is Alberto Blanco of Mexico. His poem is translated by Jennifer Clement.

Horse By Moonlight
For Juan Soriano

The horse escaped from the circus
and lodged in my daughter's eyes:
there he ran circles around the iris
raising silver dust-clouds in the pupil
and halting sometimes
to drink from the holy water of the retina.

Since then my daughter feels a longing
for meadows of grass and green hills
waiting for the moon to come
and dry with its silk sleeve
the sad water that wets her cheeks.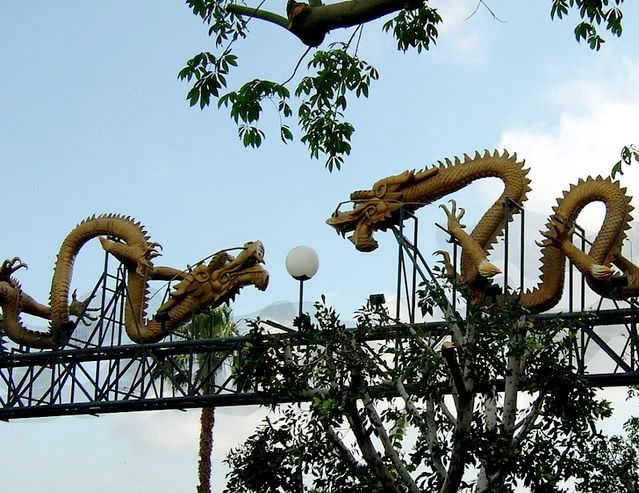 Gary Blankenship is back with us now with another in his series of poems inspired by his reading of Allen Ginsberg's Howl.




After Howl V

With Sauerkraut, Hold the Chili

who wept at the romance of the streets with their pushcarts full of onions and bad music,

--Allen Ginsberg, Howl


on the corner of 5th Avenue and E. 26th, a one-man band rings cymbals beneath his knees as a street preacher shouts repent, repent loud enough to scare all the seagulls in San Francisco Bay to Utah in time to devour a plague of locusts and the BYU football field in Provo

library pigeons discuss the meeting of the Bryant Park Tuesday Afternoon Book Club and why every book is discussed either after it was made into a movie or a Classic Illustrated and banned in Levitown

Prudence swears at the delay in fixing the elevators to the top of the Chrysler Building

Patience yawns bored at the shallow pretensions of rats with feathers

a few tentative trumpet notes drifts down Broadway as the last zoot suit manufactured in the USA dances across the bridge

to Queens in search of a mime and a man with a peg leg

the aroma of sweet peppers and onions invade a pizza parlor on 45th, the garlic objects

the scent of coleslaw goes nowhere

the Beatles are due in the city in three months, they won't play the Apollo or a remixed Rockin' Robin

bottled water comes in 137 flavors, Nehi is sold in only 3

a couple meets under a sign advertising Dave Garroway's next show; he offers her a ring, she offers him a child

down in the subway never makes the charts until it is rerecorded as under the boardwalk

a weed grows next to the stoop of a house with a dog locked in a Village apartment for a long working day

Miles, Duke and Dizzy jam to the beat of Allen's typewriter clicks

a padded cell makes no sound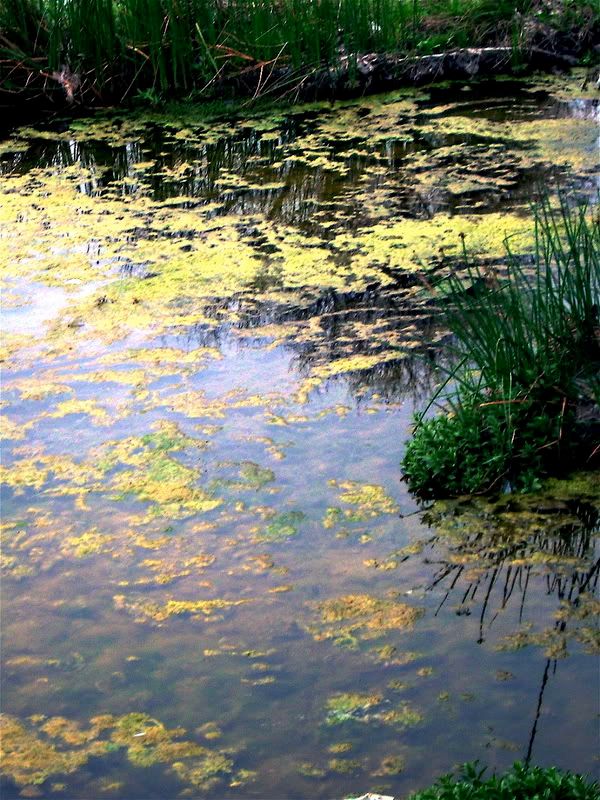 We're on the road again with that great Traveler, turn of the 20th century French poet Blaise Cendrars. In this poem, he is still traveling in the American South.



Vomito Negro

The pretty gardens and woods are all behind us
It's a bare and dismal plain with an occasional
Stand of bamboo
A stunted willow
A windblown eucalyptus
Then marshland
You see this yellowish smoke
This gray fog along the ground continually quivering
With thousands of mosquitoes and the yellow breath of the rotting muck
There are some places where even the blacks can't live

On this side the bank is lined with big mangroves
Their tangled roots plunge into the sludge and are covered with clusters
of poisonous oysters

The mosquitoes and poisonous insects form a thick cloud over the
stagnant water
Beside harmless bullfrogs you see incredibly fat toads
And the famous hoop snake which chases its victims as friskily as a dog
There are stagnant pools teeming with slate-colored leeches
Hideous scarlet crabs playing around sleeping caymans
In the spots where the ground is hardest you meet gigantic ants
Thousands of them all voracious

On these stinking waters in the poisonous muck
Flowers bloom with a stunning scent a heady and persistent smell
Bursts of blue and purple
Chrome leaves
Everywhere
The black water is carpeted with flowers nest to which will protrude the
flat head of a snake

I walked through a thicket of big mimosas
They parted in front of me as I went
Their branches moved aside with a small swish
Because these trees have a sensitivity almost a nervous system
Among the jalap vines full of talking blossoms
Big pink and gray birds on long thin legs feasting on crusty lizards fly off
with a great bating of winds as we approach
Then giant butterflies the color of sulfur of gentian of heavy-duty oil
And really big caterpillars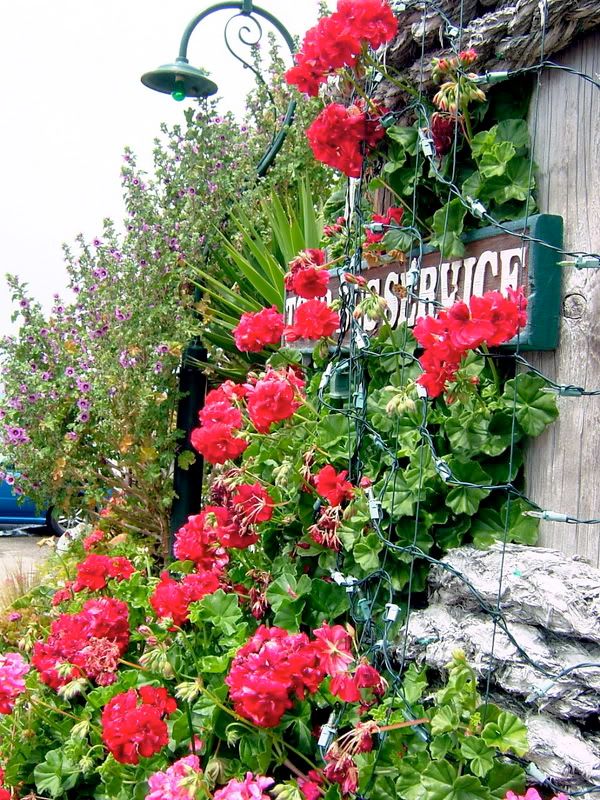 Experimenting with colors now. This is red.



red

blood
on white paper,
bright red,
like an apple
on a bed of
snow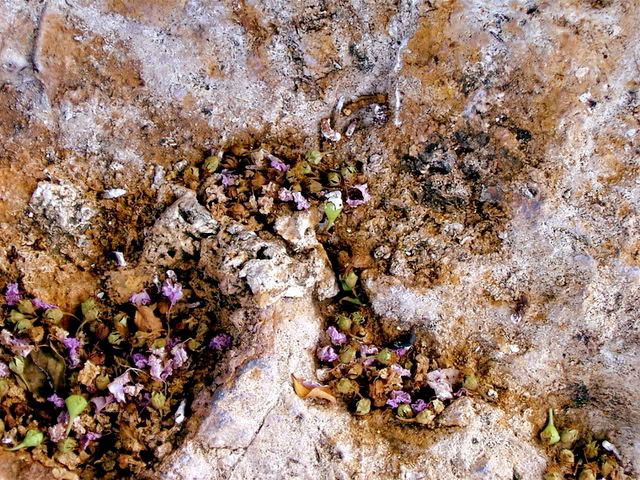 I mentioned last week Aristotle's view that the central essence of art is narrative, that to gather human engagement, there must be a story that reveals something of humanity, whether it's a baby deer who loses its mother to a forest fire or a prince of Denmark struggling with his father's murder.

And that's the secret to the art of Charles Bukowski, every poem is a story that is part of a another, larger story centered around the life of the not always pleasant or likable narrator.

Here's another chapter in the Bukowski story.



life of the king

I awaken at 11:30 a.m.
get into my chinos and a clean green shirt
open a Miller's,
and nothing in the mailbox but the
Berkeley Tribe
which I don't subscribe to,
and on KUSC there is organ music
something by Bach
and I leave the door open
stand on the porch
walk out front
hot damn
that air is good
and the sun like golden butter on my
body, no race track today, nothing but this
beastly and magic
leisure, rolled cigarette dangling
I scratch my belly in the sun
as Paul Hindemith
rides by on a bicycle,
and down the street a lady in a
very red dress
bends down into a laundry basket
rises
hangs a sheet on a line,
bends again, rises, in all that red,
that red like snake skin
clinging moving flashing
hot damn
I keep looking, and
she sees me
pauses bent over basket
clothespin in mouth
she rises with a pair of pink
panties
smiles around the
clothespin
waves to me.
what's next? rape in the streets?
I wave back,
go in,
sit down at the machine
by the window and now it's someone's
violin concerto in D,
and a pretty black girl in very tight pants
walking a hound,
they stop outside my window,
look in;
she has on dark shades
and her mouth opens a little, then she and the
dog
move on.
someone might have bombed cities for this or
sold apples in the
rain,
but whoever is responsible, today I wish to
thank him
all the
way.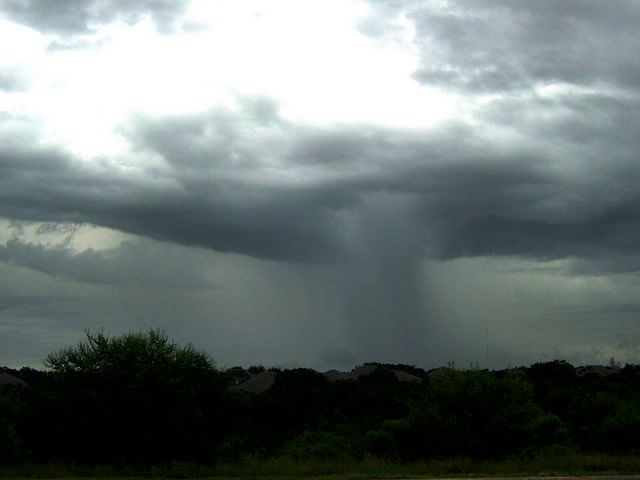 Cliff Keller, a first-timer for "Here and Now," says that he is an inveterate traveler, who enjoys experiencing a broad swath of people and experiences to inspire original music and poetry. His home base is in North County San Diego by the beach where he says he enjoys his favorite surf.

You can hear samples of Cliff's music by clicking on the "Cliff Keller's Music" link on the right side of the page.




Little Miss Raincloud

Everything
annoys her
the curves in the unfamiliar road
imposition of wind in hair
even good weather is so damn....cheerful,
in a cloying way

Miss Raincloud on holiday
it doesn't make her happy
but it could, if she so decided
or if some crowning achievement
culminated in this backwater beach town

Still
her elegant mouth enthralls me
lips gliding over teeth
like a pianist's hands
caressing a nocturne,
her smile: an infrequent and beautiful flourish,
the rising pitch that ends each phrase
(the sweet embellishment of Western Canadians).

I couldn't watch her enough
as I drove and she sang
(Kodachro-o-ome, it gives us the nice bright colors...)
that's my only regret


(*apologies to Paul Simon)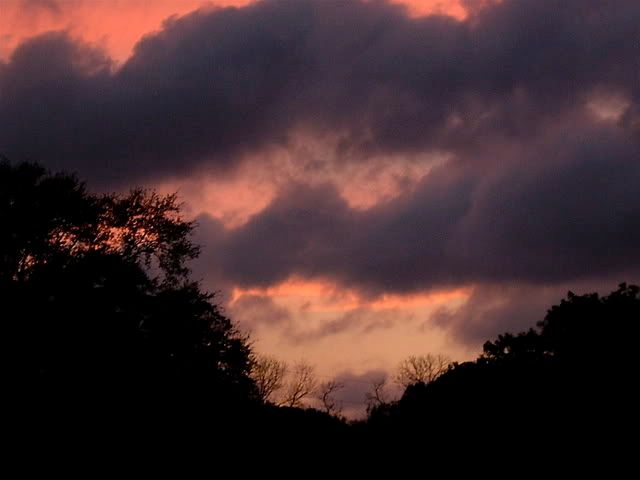 This poem by Thomas Lux is from the book The Longman Anthology of Contemporary American Poetry published in 1989 by Longman Inc. It appears to be a textbook, filled with great American poets and poetry.

Thomas Lux grew up in the Boston area and was educated at Emerson College. He has taught at a number of schools, including Oberlin and the University of Houston, and was for some years part of the writing staff of Sara Lawrence College.



Barn Fire

It starts, somehow, in the hot damp
and soon the lit bales
throb in the hayloft. The tails

of mice quake in the dust,
the bins of grain, the managers stuffed
with clover, the barrels of oats
shivering individually in their pale

husks - animate and inanimate; they know
with the first whiff in the dark.
And we knew, or should have that day
the calendar refused its nail

on the wall and the crab apples hurling
themselves to the ground....Only moments
and the flames like a blue fist curl

all around the black. There is some
small blaring from the calves and the cows'
nostrils flare only once
more, or twice, above the dead dry

metal troughs....No more fat tongues worrying
the salt licks, no more heady smells
of deep green from the silos rising now

like huge twin chimneys above all this.
With the lofts full there is no stopping g
nor even getting close: it will rage

until dawn and beyond, - and the horses,
because they know they are safe there,
the horses run back into the barn.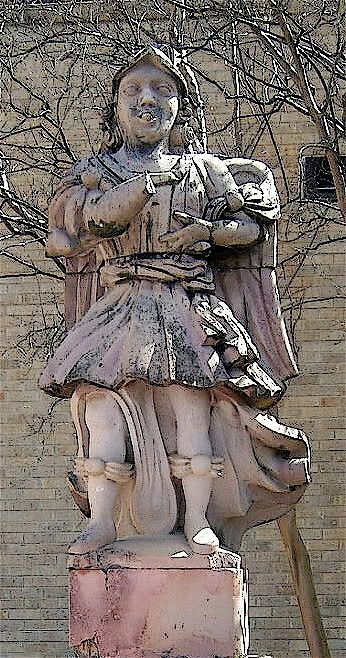 Alex Stolis lives in Minneapolis. He is a prolific web and print poet who can be read often on poetry workshops like the Wild Poetry Forum perfecting his art and craft. This is his first appearance in "Here and Now."

Alex says that this poem is the first in what will be a series based on the Tarot deck. We will be following this series in the weeks ahead.

In the meantime, here's the first in the series.



Card 0

The Fool tries to throw his voice

his efforts seem less than
adequate - his mouth moves,
shapes nouns, forms verbs.

gravity seems reluctant
to follow his commands.

the absence of smoke leaves
him silent, he moves to light
a cigarette.

he strikes the match,
sees words
alive in sulfur.

taking a drag, he listens
for a voice,
untethered.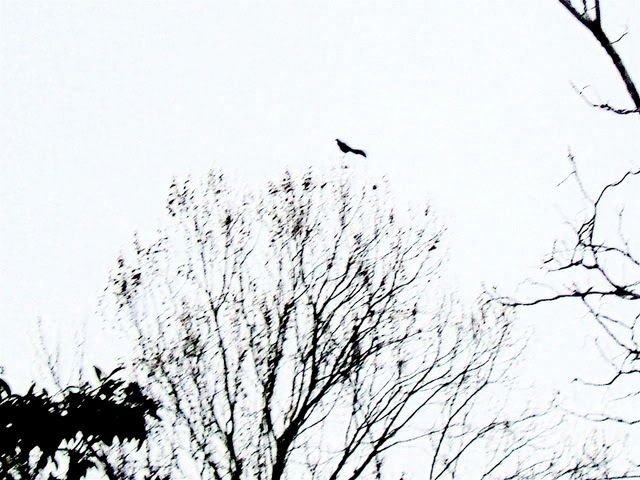 This poem by April Bernard is from her book Psalms, published by W W Norton and Company in 1993, so titled because all the poems are written in the style of the Psalms.



Psalm of the Beaten

When they hit me, it was like flowers, bright and exploding
along the soft skin of the inner thigh, the open softness
around the eyes

Or there was the time when your face turned away at last,
disappearing behind the veil
more definite than death, indifference

Pray for death to my enemy? My enemy is myself:

Dwelling amid the fists like one who sits calm under hail
striking the tin roof -
Reading, maybe, or drinking tea -

But wait. There is screaming in the alleyway, shouts upon
the boulevard
It is possible now to walk with those
who wear their flesh like summer cotton

We are calling to each other in the city:

Lie down with the butcher and the blood will wash away like water
For the blow to your face, tears for the wash bowl
For the boot in your back, dance
Dace above the dirt of the body, unbeaten at last.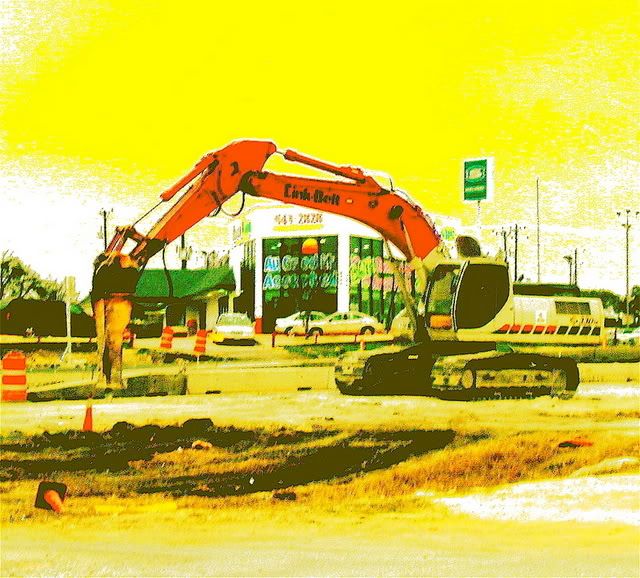 Next, a little yellow.



yellow

lemons overflow
a pewter
bowl,
roll across the floor,
crying
caution....caution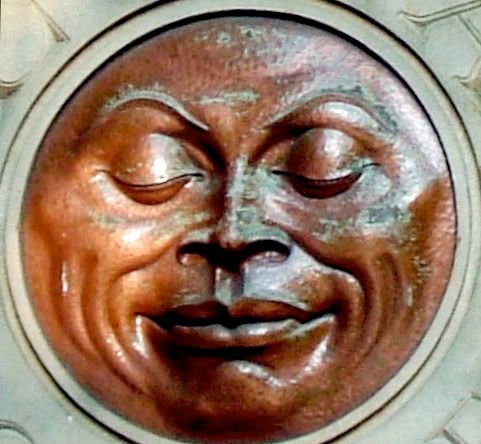 Poet, teacher and dotcom entrepreneur, Charles Entrekin was born in Alabama but has done most of his work in California. This poem is from his book In This Hour, published by Berkely Poets Workshop & Press in 1989.



For No Reason

Again, it can't be mended.
You watch me mumbling at the window,
something's lost that we can no longer
get from one another. It happens,
gets broken,
becomes asymmetrical,
and even when we count everything twice,
still, it can't be found.

It slips down in the leaf pile, between us.

In winter air, white slips of paper
blow across the parking lot.

And now, a seagull, only one leg,
stands before us on the beach.
He uses the wind as his crutch,
precariously balanced
until he takes the air.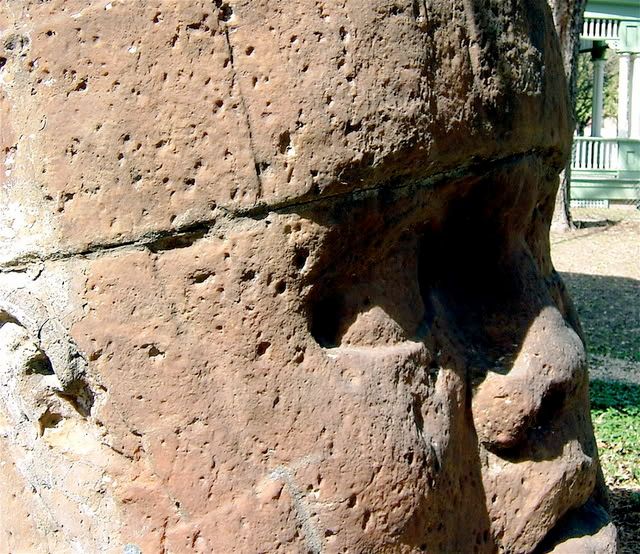 Steve Williams is poet living in Portland, Oregon. In addition to his own writing, he is co-administrator of Wild Poetry Forum, the workshop where many of our regular web-poet contributors work on their poems. We have a link to the forum on the right side of this page.

Here's one of Steve's poems, taken from his book, Skin Stretched Around the Hollow, published this year by Rattlesnake Press.



Complexity of Taste

Slip a sliver of dark chocolate onto tongue,
do not chew. We push morsels against
our cavity roofs, suck the sugar melt.

Bitter need trickles back, remembers
the cocoa bean, aroma of Sumatran coffee.
Saliva gathers on the tongue, asks for rococo.

PIquancy spreads above my teeth, wafts
into my throat, up the back of smell -
a cloying compulsion.

She reclines over a chocolate mound, ribs rise
with her spine. Pour Shiraz into the more of her.
I savor mouthfuls of truffles,

drool the wine into a pool, submerge her navel,
mingle the harvest of skin, sting, sugar, surprise -
tiny hairs tickle the tip of my tongue.

Beneath her, the confection softens, mixes,
ferments into rhythm oil - primitive pounding
of Delta blues. We cry names

of unknown spirits, thrash into string bass vibrations.
Our throats grown past ursine tongues, bodies
smeared in petroglyphs of the wanton hunt.

We are cross-legged figures in our white
noise room, eyelids closed, mediating.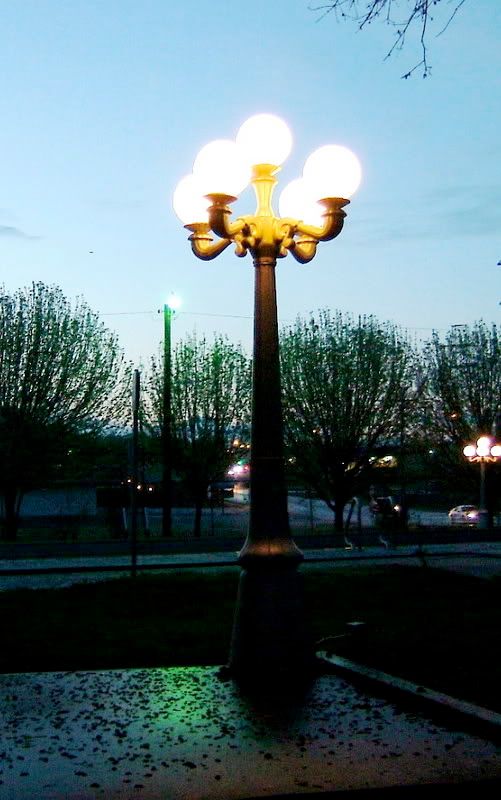 This poem by poet and teacher Elizabeth Seydel Morgan is from her book Parties published by Louisiana State University Press in 1988.



Stillness Like This

It's stillness that gets you,
not a dingy Greyhound leaving at dawn,
grinding to somewhere strange.
But sit very still in a familiar diner,
expect no one.
Such times you'll feel like a building.

Even leaving you was motion -
your car, then
three airports, two planes, a taxi.
The pilot pointed out Manhattan, Ellis Island.
When we passengers leaned together to look,
the plane tipped to the left. And flying
low over Maryland it cast a shadow
sharp as a sparrow hawk cruising the cornfield.

But what gets you is stillness like this,
lying awake before birds sing to light.
No one is breathing in this hours except me.
Out at the curb my car is parked in stone.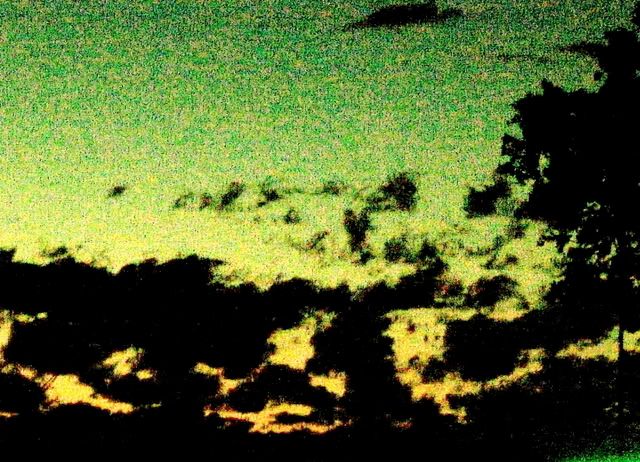 Still with colors....



green

bay water
roils against
the seawall
froth gathers
where salt water
and concrete
collide
bubbles green
in the sun
bright scales
from the back
of the dragon
in the gulf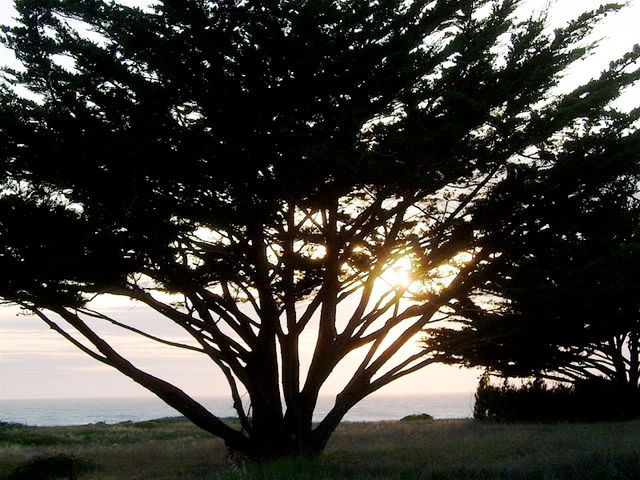 This poem by poet and English professor Michael Van Walleghen is from his book Blue Tango, published by University of Illinois Press in 1989.



Hidden Meaning

Someone has parked her car
as far back as you can go

in Kickapoo Park - and now
she sits there eating candy

and listening to the radio....
A blinding, late November light

glitters on the windblown river.
a flurry of green cellophane

flutters from a side vent. Violins
banjos, that thin country voice

getting lost among the trees....
It all appears arranged somehow

charged with hidden meaning....
But what is it? Faint dogs

dim gunshots when the music stops....
Even the petty, disconsolate detail

of a coat hanger bent into an aerial
becomes important - as in this light

the merest inkling of the moon
becomes a puff of frozen breath

or vague, translucent sail
stranded in the empty trees....

As in this light I might see myself
home on leave again from the navy

because my girl got pregnant
and we've come here to talk....

But later on, I'll meet my buddies
in the parking lot. Their cars

have names painted on them: Virgo's
Good Time Machine, Evil Rasputin

and the one called simply
Paronoia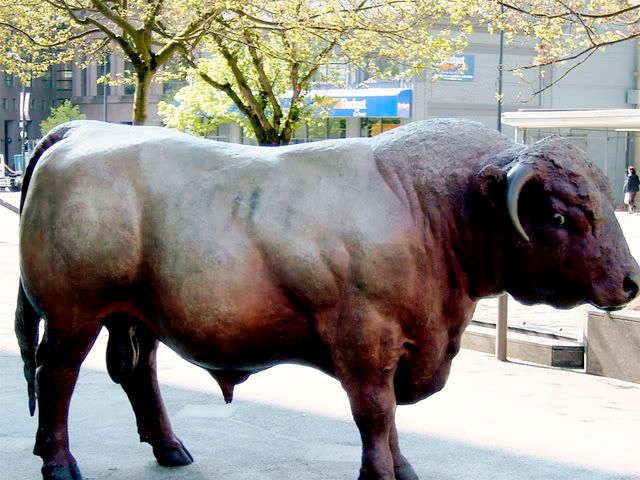 Khadija Anderson returns with a new poem, a mild rant, really, about the shallowness of a particular, unnamed poet. Khadija most frequently posts on the Wild Poetry Forum where I found her this time with this poem.



poems that really pissed me off
or
could have been a PC Jerry Springer guest's confessional

the poet read too many poems about what we were all supposed to be able to relate to about reconciling with our fathers and being bipolar

the poet scanned the audience and said, "Men, your wives will understand this poem" - it was about the poet's self described "big ass, belly and thighs"

the poet came to the last poem and told us we would all recognize the biblical references in it

everyone applauded heartily
guess I'm an asshole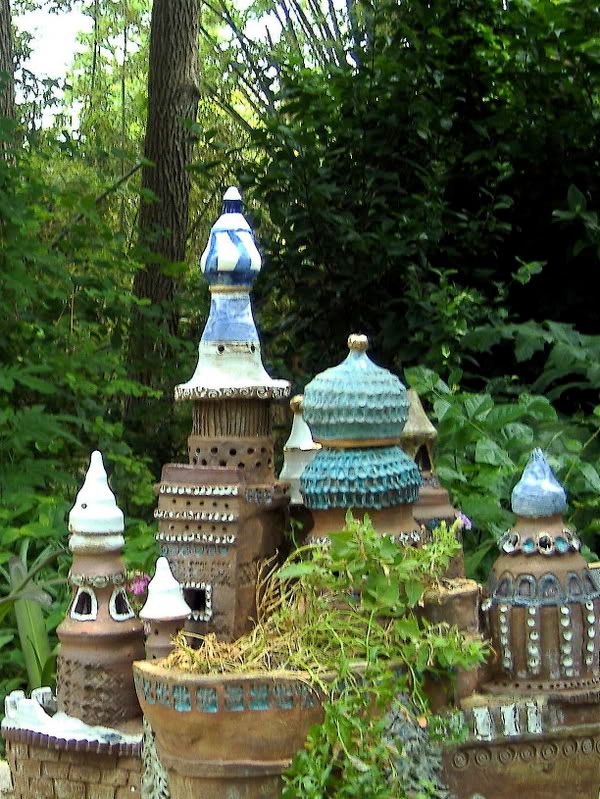 This poem is by Indian poet and film director Sudeep Sen is from his book Postmarked India published in 1997 by Harper Collins Publishers.



Govind Dev Temple, Vrindavan

Pink-buttocked monkeys leap from one lichen-layered eave
to another, as the parrots' plumage splashes the deep red
of the wall green in patches: resident bees drone
from the hives stuck to the ceiling, and the screeching
bats echo, flying in and around, tracing arced orbits.

Govind Dey sands steadfastly, propped with monumental
blocks of red and ochre sandstone, where solidity and finery
of architectural execution are married in an art,
both Islamic and Hindu, high on the hill in the center of
Vrindavan, rising above everything around.

In 1590 when Emperor Akbar's general Man Singh
supervised its creation, his cavalry bowed as they marched
past this splendor on the hill enroute from Delhi to Agra.
Now, the surrounding tenements invade, inching their way into
every square of the courtyard space, and the pilgrims walk.

Here, under the old sanctum, Krisna's idol was found,
celebrated, worshipped, rasa-lilas sung by Chaianya,
his followers, and people. Through four hundred years
generations of devotees, bats, parrots and monkeys
have lived here, prayed here, and changed hands,

but one fact has remained constant
Every year, on nights when the moon appears full
for the first time, its incipient rays streak through
the main archway, lighting Krishna's forehead faint blue,
and the empty temple halls echo - "Radbey, Radbey."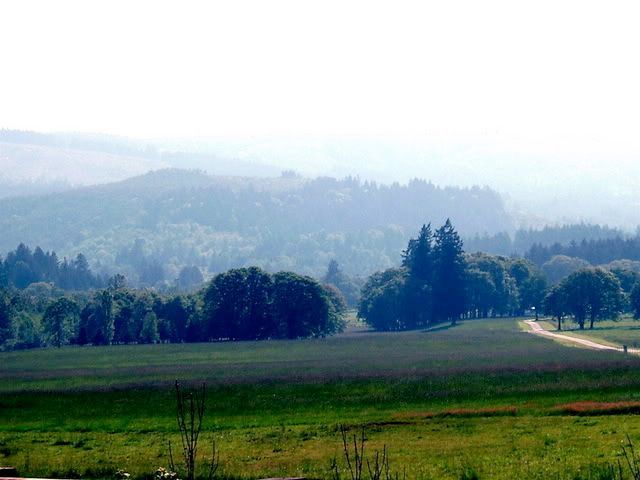 Doc Dachtler is back this week with two poems from his book Waiting for Chains at Pearl's published in 1990 by Plain View Press



The Old School and the New Windows

to Steve Sandfield
(Who made a motion before the board of directors
this evening to take them out and it never even
received a courtesy second)

The North Columbia Schoolhouse
has four 6 ft. double hung windows
on each side of he building
symmetrical
with respect to each other,
floor and ceiling.
It is classic 19th century California Victorian
one room schoolhouse;
long, tall, 12 in 12 pitch handsme.
Now it is a cultural center
and a window has been hacked in on each side
just above the front set of double hungs
running up from the top of the old window
to just under the plate line of roof and wall.
Aesthetically a devastation,
historically a desecration
to this 112 year old building.

When my boss, Jon, heard about it as a plan he said,
It's going to look like hammered shit!

We think
he hit the nail
right on the head.

August 27th, 1987
after the meeting


Historical Picture

An old friend
handed me this flyer about taking
a picture
in front of the North Columbia Schoolhouse;
an historical update of an 1875 photo
I found 20 years ago
in the Firehouse Museum in Nevada City.

She said I should be in it.
I put my arm around her
and took a long look at the flyer
with it's proud new school complete with
cupola, tall shutters, scrollwork bell tower.
Yes I should, I said.
But I knew I wouldn't.
I thought how funny to have taught in this school
before 99% of the people in the 1987 photo
lived here.

When you're out of the picture,
you're out of the picture.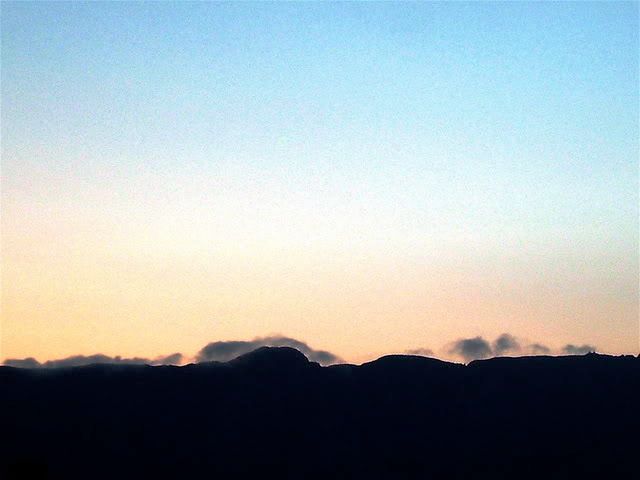 Steve Healey teaches writing to prisoners in several Minnesota Correctional Facilities and is Associate Editor of Conduit Magazine. This poem is from his book earthling published in 2004 by Coffee House Press.



why we continue

Because nerves need more staircases to climb,
streets need skids to absorb, eyeballs
see only antonyms gathering on horizons,

even a round Earth dreams flatness,
a muscle stretches from here to heaven

like a braille menu of stars, because kids
go down on each other on a basement couch,

a clock is always visible, oxygen diminishes,
small windows promise transportation
and a future of pickled matrimony,

years inhale property tax, attics fill
with bat excrement till homeowners sell it
as fertilizer, and roof are tightly sealed,

each bat is an object of extermination
while mosquitoes proliferate madly,
piercing virgin skin, stealing blood before
it circulates back as predictable wisdom

to the heart, a parched dowser nears
a suburban mirage, what were once
mountains are neighborhoods made of sand

where those who wake against a body
weigh the opportunity cost for kindness,

fingers grow guilty for begging a dime's worth
of candy, because a signature grows illegible,

and as mercury drops, seconds drip,
and unnamable ailment erodes the bosom,
because a prison song repeats impossible gods,
a greeting card arrives to explain how
a friend suffered and "accidental overdose"

and emerged from a coma having forgotten
the past several years, because there's a place
where conversations and faces go,

where we find the soldiers gazing at us
from the sepia war, because we believe.






Photo by John Strieb





We interrupt the poetry for some images taken John Strieb, a long time friend. In addition to being an amateur photographer, John, collects and repairs old cameras.

John delights in sending me photos taken with a junk camera I gave him. The camera was a 40 year-old Argus that had gathered dust in one of my closets for about 35 of those years, broken and unusable. John fixed the camera and uses it regularly, winning photo contests with it, in fact. The photo above and the five that follow below all were taken with that junk camera.

John took these photos in Corpus Christi, a small city of about a quarter million on the middle Texas coast. My family and I lived there for fifteen years before moving to San Antonio. Great city, lovely people, lousy climate for those of us who don't take to hot and humid. Goes with living on the beach, I guess.

Here are more of John's pictures.





Photo by John Strieb




Photo by John Strieb



Photo by John Strieb




Photo by John Strieb




Photo by John Strieb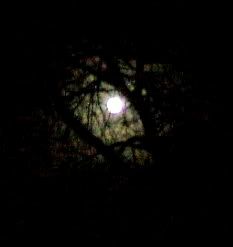 Me, still with colors....



black

black
was the life
that drove
the knife
that pierced
the heart
of my
darling
mad
a
line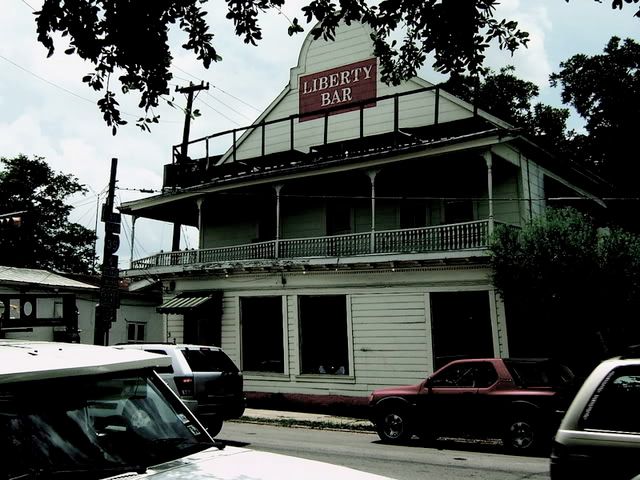 Texas poet W. Joe Hoppe is back this week with a poem from his book Galvanized, published this year by Dalton Publishing.



What Are You Doing This Saturday Night

I'll bring you a bouquet of banana slugs
wash salt water off your snuffbox with sweet gasoline
obscure your porch light with a pawn shop oyster
and darken your doorway with romantic intentions

The slather your sidewalk with Burma Shave
coat your lawn in a deep pocketed London fog
prevaricate your daddy with a jar of cigars
and a mystery utensil meant just for your mom

We'll bounce off on two wheeled shoe leather souls
bursting forth on the evening like soda pop angels
in a broken drum roll just as far as it'll go
to find ourselves golden in the warm donut of dawn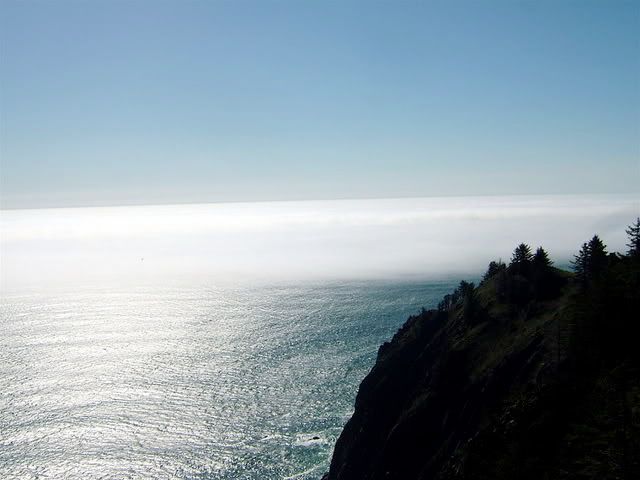 Now another poet from far away (far away from me, at least), Ku Sang, born in Seoul, grew up in North Korea, studied in Japan, fled to South Korea where, in the fifties, he was imprisoned by the country to which he fled for writing essays on the Corruption of Power.

We have four short poems in an "eros" series. The poems are from the poet's book Wasteland of Fire published by Forest Books in 1990. The poems are translated by Anthony Teague



Eros I

A torso like a ripe peach.

A butterfly fallen
drunk in ecstasy on a flowery tomb.

A tongue with the perfume of melons.

A seagull plunging
into blue waves that flash white teeth.

In a gaze fixed on the distant horizon.

A roe deer
drinking at a secret spring in a virgin forest.

Abyss of Eros
beauty of original sin.


Eros II

The purring cat's
deceitful, mysterious face.

Venus' neck
spun about with hempen locks.

On breasts of velvet
the imprint ot a hawk's claws.

An hourglass navel.

Buttocks the smooth bottom of a wooden bowl,
secret flesh of tree-trunk thighs.

The narrowing rapids of rendez-vous,
a grassy bank aflame on a spring day.

In primitive darkness,
beneath an azalea-cliff blanket
a naked woman
on a foaming, lapping wave-white sheet
joins her arms
like the cords
that criminals are bound with

....

The cooing of doves.
Breathtaking moment, oh, mystic ritual!


Eros III

I draw in empty space

That face,
that voice,
that smile,
those thighs,
but that love
cannot be drawn.

Things drawn in the heart
may not be given form.


Eros IV

With the same hand
that caressed her naked body
I stroke my gray beard.

Passion faded into pale silver....

That loving, riding the bucket,
has been drawn up to the heavens.
Henceforth, all those times and places
are one with Eternity.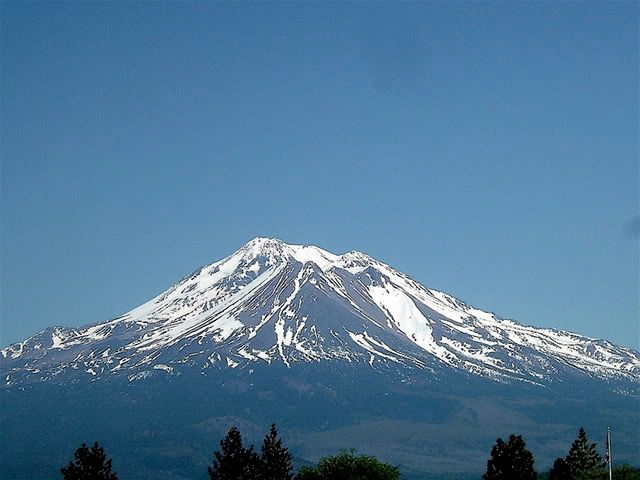 Still with the colors....



blue

blue eyes
under clear
skies
ice
on crystal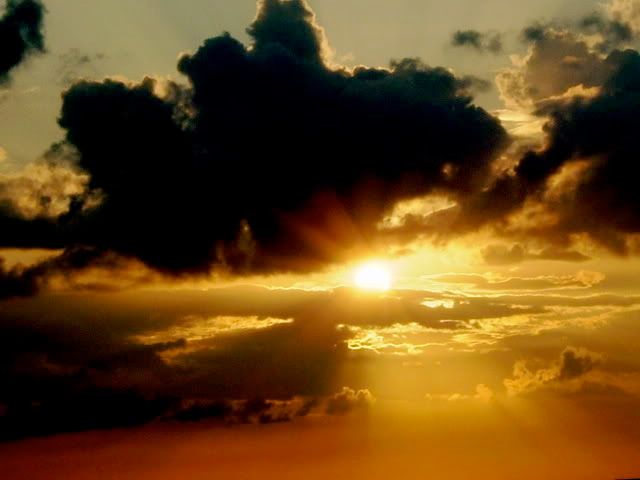 Before closing, a little attaway for myself.

The InterBoard Poetry Competition (http://www.webdelsol.com/IBPC/) represents a large number of on-line poetry forums/workshops. Among it's other activities, the IBPC selects for special mention every month several poems from among all the poems nominated by the various member boards.

Selected for first place for August was the third in Gary Blankenship's Howl series. You have seen other pieces from the series, but you have not seen this one. You will see it next week.

The surprise was the third place selection, one of mine, fulton street hustlers. The reason for the surprise is that I know my stuff takes some getting used to. Because of that I don't usually expect to win anything, even third place, and am usuually proven correct. So, it's a happy surprise for me, which I share here because I think it's cool.

The judge was Deborah Bogen. These were her comments on the poem.

This poem breaks a lot of rules and it knows what it's doing when it does. That's a good thing because you better be on your game when you decide to dispense with capitalization and periods, and when you write in lines so short that one is "the" and another is "down-". But as soon as you start reading "fulton street hustlers" you understand that you are on a fast train meant to knock you off your reading feet, that the poem's rhythm is as purposefully offbeat as the lifestyle of the hustlers it describes with its marvelous eye for the right detail and its fluid command of the line. - Deborah Bogen

I don't remember if I used the poem on "Here and Now," but either way, here it is.



fulton street hustlers

it's eleven
in the morning
and you can tell
the drinkers,
the
down-
but-not-
outers,
squinting
in the mid-
day sun
as they cross
fulton street,
leaving their
$40-a-week
motel room,
heading for
breakfast
at one of
the dozen
taco shops
in the neigh
borhood,
chorizo and
eggs with
a side of
re-fried
beans, two
flour tortillas
black sludge
coffee and
six aspirin
for the head
that won't stop
aching until
they get their
first beer,
their scrambled
eggs chaser
that officially
starts the day

mostly men,
careful with
appearances,
fresh shined
boots, sharp
creased jeans
and starched
long-sleeve
cowboy shirts
with fake pearl
snaps,
pool shooters,
dart throwers,
penny tossers,
pinball wizards,
and hustlers of
most every kind,
living on the edge
always, on the edge
of losing usually,
they live on alcohol
and beer nuts,
cheap
meals at flytrap
eateries and
dark places where
the truth is only
what you can seen
in a smoked bar
mirror, where pre-
tending is easier
than not

****************************

That's all folks, until next week.