Green Acres (Is The Place To Be)
Saturday, July 28, 2007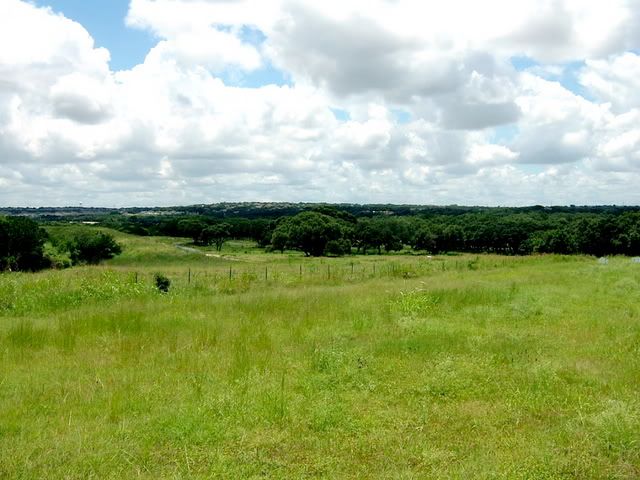 III.7.4




Welcome to "Here and Now."

We're going to do somethings different this weed. First, primarily due to a time crunch on my part, we have fewer poets and longer poems.

Second, having just discovered that it is 51 years this year since the initial publication of the seminal beat poem by Allen Ginsberg, one of the long (very long) poems this week is Part 1 of that very poem, Howl. I would have liked to do the whole thing, but there's just too much of it for this little operation.

With Howl closing the issue, we start with the first in a series by Gary Blankenship inspired by the Ginsberg poem and, somewhere in the mix of the issue, a modern re-telling of it by Mick Moss.

So, read on. It's a lot of Ginsberg this week, but, iwth work from other great poets and a couple of pieces by me, it's not all Ginsberg at all.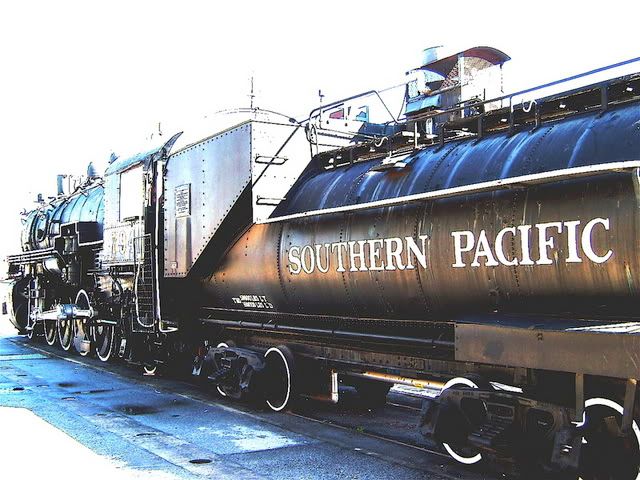 As promised, here is the first in a new series of poems by Gary Blankenship inspired by Howl . Gary is a master poet, with a strong yet delicate touch, as well as a master of the poem series.

(Actually, this is second in the series, but, for reasons having to do with my own production problems, first to appear here. We will have the actual first in the series next week. It's complicated)


After Howl II

In Celebration in the Release of Boxcar Willie's Last Album

who lit cigarettes in boxcars boxcars boxcars racketing through snow toward lonesome farms in grandfather night
Allen Ginsberg, Howl

boxcars full of apples from Wenatchee
pears from Hood River
dried grapes and shelled almonds from Fresno
bluegrass seed from the Willamette

box cars full of t-shirts from Thailand
(or was it American Samoa
Made in the USA)
lumber from Millinocket
coal on the way to Liverpool via Sault Ste Marie
toys and cat food recalled from Singapore

boxers in the boxcars
Matchbox cars
and bullocks bound for Boise

cattle cars littered with homemade cigarettes
flat cars bleached in the panhandle sun
dump cars emptied of Portland cement sand gravel
container cars for milk and window cleaner

box cars to haul boxes
hat boxes (but who wears hats
even pillboxes out of style)
shoe boxes
gift boxes wrapped in holiday cheer
cardboard boxes
and boxes made of lumber from Eureka

the racket of boxcars
whistle after whistle
on rusted rails that run
by the barn chicken coop
boxcars
down the ravine
past alfalfa soybeans canola
past the bedroom window
so close you could touch it
as I touched you
boxcars

I'll return come spring's melt
and your grandfather's box
is no longer empty as a clouded sky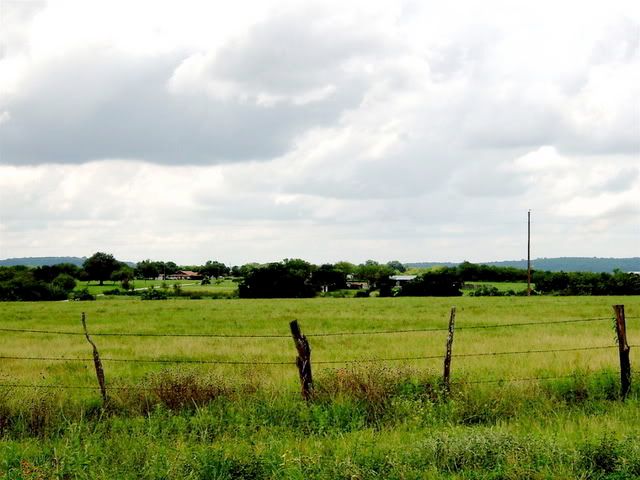 Carter Revard, part Osage on his father's side, was born in Oklahoma. He grew up on a rural community on the Osage reservation with his stepfather, five brothers and sisters, his aunt and cousins. He went to Oxford University in 1952 on a Rhodes Scholarship. He later earned a Ph.D. from Yale University and taught as a professor of English at Washington University. He has published numerous poems, stories and essays in a variety of publications.

This poem was taken from Harper's Anthology of 20th Century Native American Poetry



In Kansas

The '49 dawn set me high on a roaring yellow tractor,
slipping the clutch or gunning a twenty-foot combine
to spurt the red-gold wheat into Ceres' mechanical womb:
I'd set her on a course and roll for a straight two miles
before turning left, and that got monotonous as hell,
at first all the roar and dust and the jiggling stems
collapsing
to whisk up the scything platform and be stripped of
their seed,
then even the boiling from under of rats and rabbits
scrambling
to hide again in their shrinking island of tawny grain
as the hawks hung waiting their harvest of torn fur
and blood.
So I'd play little god with sunflowers drooping
their yellow heads;
see a clump coming and spin the wheel left, right,
then straight.
The shuddering combine swiveled on its balljoint hitch
first right, then left, it's great clatter of blades
swinging
so the tip barely brushed those flowers and left
their clump standing
like a small green nipple out from the golden breastline
and next time past
reversing wheel-spins cut free a sinuous lozenge left
for the bumblebees
with butter-and-black-velvet tops limp-nodding over
wilted leaves.
But sunflowers aren't enough. I left on the slick stubble
islets
of blue-flowered chicory, scarlet poppies and just
for the hell of it cockleburs;
"From now on, kid, you run that sumbitch straight,"
the farmer said.
Hell's bells, out on that high prairie I bet goldfinches,
bobwhites, and pheasants are still feasting,
in the farmer's fields
on the flower seeds I left out, summer, fall and
winter harvests
that make the bread I eat taste better
by not being ground up with it
then or now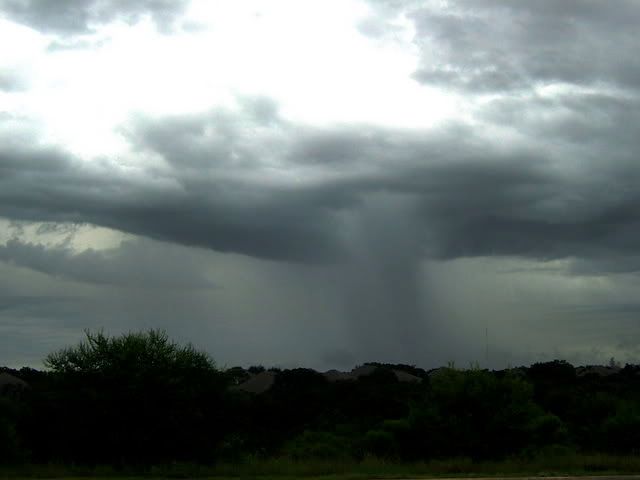 Speaking of changeable Texas weather...


rain dance


I had just
stepped out
of my car
when the
weather
changed
from
looks like rain
to go ahead
and bring those
animals up
two by two
and my dinky
umbrella
was doing as much
good as a
5 cent stamp
on a 50 lb
parcel
and just
as I got to
the porch
intent on the
pleasure
of having a
cup of joe
while watching
it rain it stopped
and just as sudden
as the rain had
started
the sun
came out
and I was
the wettest
thing in this
whole
blue-sky
town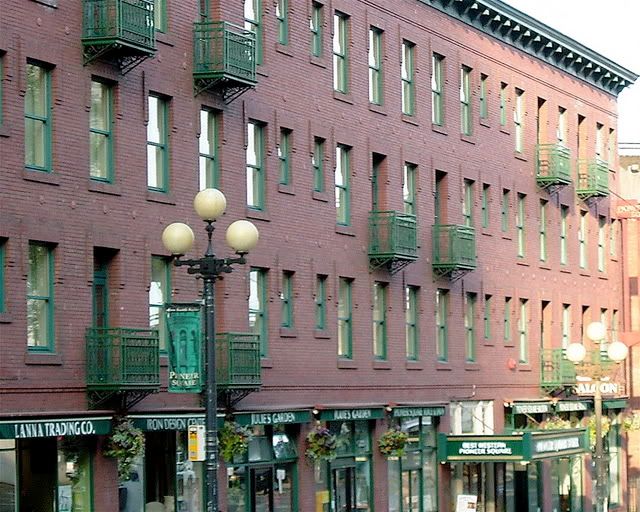 One of the great unanticipated benefits to me of working on "Here and Now" is the opportunity it has given me to learn of and read poets I would have otherwise had no contact with.

One such poet is Ku Sang. He was born into a Catholic family in Seoul and grew up in what is now North Korea, fleeing to the south before the Korean war. Later, he studied in Japan and, in the fifties, was imprisoned for writing essays on the corruption of power.

This poem is from his book Wastelands of Fire. It has been translated from Korean by Anthony Teague.


Spring Chrysanthemums

At one window of an apartment block,
in an old orange-box
with a scrap of soil
and a packet of seeds sprinkled,
spring chrysanthemums
yellow,
red,
pink,
turquoise,
white,
are spreading their petals.

Single blossoming sign of Nature
in an artificial world!

Scarcely arrived, the spring-morning sunshine
dazzles, then slips away.

At the third floor opposite, a pink blanket
waves like a tongue while the owner,
a dancer, squints across;

above , on the sixth floor, a student is listening to jazz,
brushing the dandruff from bushy hair
and staring down.

On the ground floor a bank-guard's wife,
her perm in a towel
as she fiercely beats cushions,
pauses to glance up.

And the unmarried pensioner next door,
changing the water in his goldfish bowl,
stops and looks sideways

while the two kid brothers to the left
stop playing at housekeeping
and turn to look.

In the street a bean-curd seller,
ringing a hand-bell as he passes,
stops and looks up

and the ice-cream man,
pushing his cart along,
looks up too, wiping his brow

while the newly-married housewife
watering her flowers
cannot help thinking of her husband
whom she has just pushed off to work,
after a good number of tongue-bites,
and very slightly, she smiles.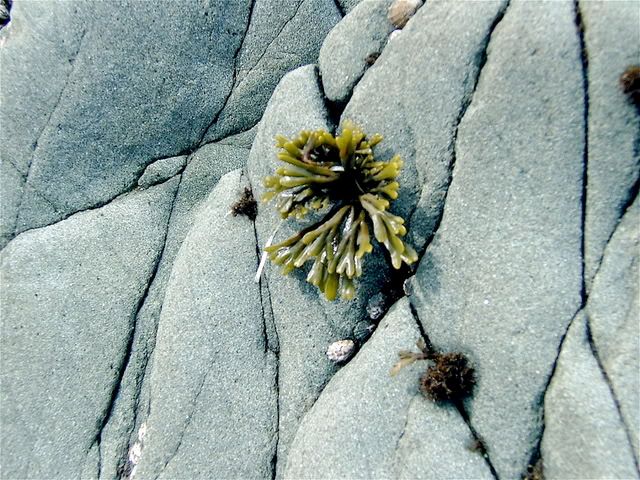 W. Joe Hoppe is another of my used bookstore finds. Along with his wife, he has published about a dozen chapbooks through Luck Tiger Press. His poem have appeared in numerous periodicals and have been anthologized in Stand Up Poetry and How To Be This Man. His poetry video, $5200 MSTA has been shown at the Dallas Video Festival, San Antonio Underground Film Festival, Austin Film Festival and VideoEx in Switzerland.

This poems are from his book Galvanized


Vernal

Spring sailed in momentous last night
born buoyant on a level just beneath my understanding
The tree of the world has lent itself
to graceful planks and sweeping hull

It slid right down the earth's new tilt
sails aligned with the sun's new angle
a steady pushing
through every stem and limb


Hombres Solitarios

Seven Mexicans on the stereo
sing of loneliness
together in fine harmony

Two kinds of accordions
three kinds of guitars
and a pair of fiddles
believably lonely in the same key

Certain that this
is the way a man
truly exists


Fifty Weight Oil and Fifty-Two Sleeping Pills

Today, while scraping the rubber of my boot sole
from the chrome of cooled motorcycle exhaust pipe
I noticed something serious

Blue oil tank hose sports a flat spot
burnished black the final drive belt
which must come in contact only occasionally
on the biggest of bumps, on the most twisted torsions

Once that vein wears through
it's no simple roadside repair
splattered with burning oil
I'd have to sit down in the gravel and wait

Wondering if I could foreseen such a failure

This same afternoon a buddy checks his fifteen year old son
out of the treatment center for Easter Sunday in the park
They're awkward over M&Ms in the plastic basket grass
pill shapes and colors; it wasn't a vein he opened up this time

Too late to rent a canoe, the two watch the water
as clouds come smoothing in Sunday evening,
the father inventories his long list of fix it tools
and figures what he needs is a time machine

While I'm yanking at my damaged line with sweaty hands
resentful of having to do anything at all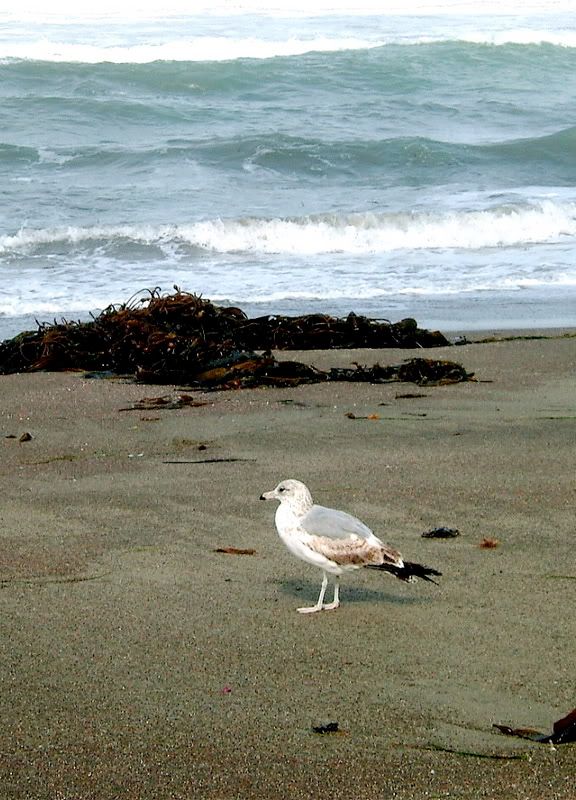 Maire Mhac an tSaoi, born in 1922, has worked hard for the preservation of the Irish language. This poem, taken from the book This Same Sky, A Collection of Poems From Around the World, was translated from that language by Brenden O Hehir


The First Shoe

We put the shoe on him the first time this morning,
minute, stitched-together, a little jewel of leather,
a miracle of shoemaking, in the first choice of fashion,
on the flowerlike foot never before in bondage,
the first shoe ever on that small honey-sweet foot.

Little treasure, heart of the house, here you go tramping,
strike the sole like this on the ground stoutly,
hold the precious head pluckily, determined,
a man-baby you are in your walk nd your bearing
the height of my knee, and so soon to leave me!

You have a long road to travel before you,
and tying your shoe is only the first tying.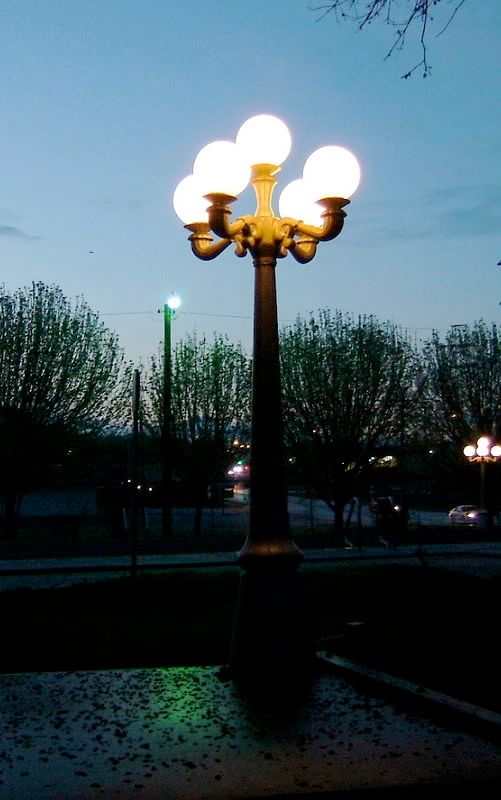 About a week ago, the presence of other priorities led me to announce on the poem a day workshop at the The Blueline Forum that I was so busy with other "stuff" that I was going to have to take a leave of absence.

Despite the announcement, I posted a new poem the next day, then, again, a day later, I posted this poem, a remembrance of a time when leaving didn't necessarily mean you were going anywhere, at least not for a while.


leaving

this reminds me
of when I was a kid
and my parents
would have company
and they would sit
around and talk
or maybe play tripoli
and the time would come
when everyone would stretch
and the last cigarettes would
be stubbed out and the last
little bit of beer at the bottoms
of the bottles would be chugged
and everyone would say
well, guess it's time
to call it a night, work
tomorrow early, you know
and everyone would head
out the door, then stop
on the porch and talk, then
more stretching and the
walk to toward the car,
making it, maybe,
to the middle of the yard
and everyone would stop
and talk some more then
stretch and walk to the car
then stop and talk, women
on one side of the car
men on the other until
someone would yawn,
time to get going, they
would say, work tomorrow,
and the company would
get into the car and then
more talk, through the
window, men on the driver's
side, women on the other,
until, finally, the key would
turn and the engine would
turn over and there would
be more talk through the
windows while the car
idled until finally my dad
would give the top of the
car a little slap (and I
never figured out how
he knew when to do that)
and after a few thanks
for coming and thanks
for asking us over and
maybe we can do this
again next week and
our place or your place
and extended discussion
of whether our place
or your place, then
should I bring something
a pie, or a cake, six pack
of beer and more discussion
and finally, after some more
thanks for coming, thanks
for asking, the car would
slowly slip into the neigh-
borhood night and mom
and dad would walk back
to the house talking about
the people just gone,
evaluating everything
from hairstyle to choice
of beer along with
speculation about
the woman's cousin's
brother-in-law
who might or might not
be up at Huntsville
doing time for some kind
of stabbing over at that
beer joint on hwy 83

that's the way it was
when I was a kid
and mom and dad
had company and
parting may or may not
have been sweet sorrow
but it sure took up some time
at the end of the day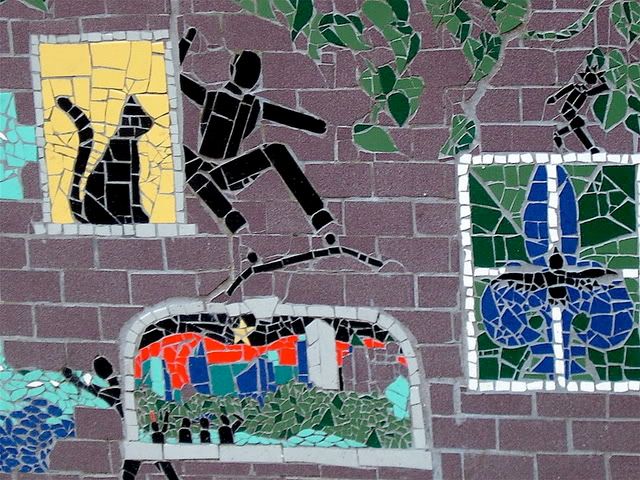 Mick Moss describes himself as a 54 year old art school graduate and music industry drop out. He has an MA in Screenwriting and writes screenplays, novels, poetry and jokes. He says his ambitions are: To get his scripts made into films, to travel the world, and maybe one day to meet Mz Right, because, he hasn't yet, despite a few near Mrs.

I was introduced to Mick by Gary Blankenship after he saw this poem on one of the on-line workshops. Gary knew I was interested in his Howl series and thought I might be interested in Mick's poem also. I was and here it is.



Still Howling - the next Generation
dedicated to Allen Ginsberg

I saw the not particularly bright minds
of my generation
driven to obscurity
red brick Mickey Mouse degrees promised us
interesting world changing careers
but all we got were mortgages
interest rising

Thrust expectantly from the womb
of a post-war black and white
still rationed, once great nation
that shared its greatness
if you were born from the right stock
but we were not

From one room to baby boom, suburbia.
Bevin's babies with national reassurance
blue collars stained white
by the new blue whiteness
of copy-writers' lies
forged in the white heat of technology
gadgets in the ideal home
for the nuclear family

Our optimism shattered by Cuban missiles
and a man on the grassy knoll
while bombs rained down from LBJ
mothers running screaming napalmed
Buddhist monk barbecue
Charlie's brains blown out for the camera
boil in the bag convenience TV tea time
bland horrors daily

Ho Ho Ho Chi Minh
and Che washed up in a Bolivian bath house
while Mao Tse Tung said - Change must come
change must come through the barrel of a gun
Terence Conran made shopping fun
as our habitat degraded

Buy now, pay later, must have, have not
pot bellied, fly blown black babies starved
still - we had the Beatles
Yeah, yeah, yeah

Born with plastic spoons in our mouths
substitute fabric for the modern world
molded multi-coloured in factories
scream in your grave Henry Ford
any colour as long as it's black
can sit in the back
too much it's a magic bus

They taught us Thomas Hardy and Jane Austen
but not Ken Kesey, too merry a prankster he
for their sensibilities, incensed by DH Lawrence
And yes our servants could have read it
if we had them
but we didn't

We laughed at such absurdities
but raged when they locked up Mick and Keef
who would break a butterfly on a wheel?
the News of the World with no news
but vicars and tarts
prurient where Oz never was
yet still they slammed it

The small minded blinded Mary Shitehouses
of this scandalized post Profumo island
where the pavements of Grosvenor Square
were splattered with teenage blood
where Queer was a dirty word

Where a young milk snatcher rubbed her dry cunt
dreaming of her beefcake bean-counting gurus
Maynard Keynes and Milton Friedman
and the power she would one day wield
in Middle England

Where a nouveau-riche phony middle class
sold votes for loadsa money
and the right to buy
their council hovels
where joy riders ripped up the night
and raved ecstatically
until the Public Order Act repossessed
the right to dance

Until WE had had enough
of things never getting better
and got THEM out
only to find we'd swapped the same old thing
for a brand new drag
as the 'special relationship' dragged us into
yet another pointless war

Meanwhile beleaguered school Head-teachers
battling against league tables
fake results
for pupils playing Nintendo in class
on mobile phones
where English is reduced to CU L8R
and voting means evicting this week's moron
from Big Brother
to satisfy the Nations' voyeuristic eye
on LCD TV - that's "lowest common denominator"

Eric Blair turns in his grave
as CCTV on every street
records the pissed up, drugged out
Chavs
descended from the archers
who were dumb enough to go
and stand at Agincourt

And I'm Still Howling
at wounds festering under a Karma Sutur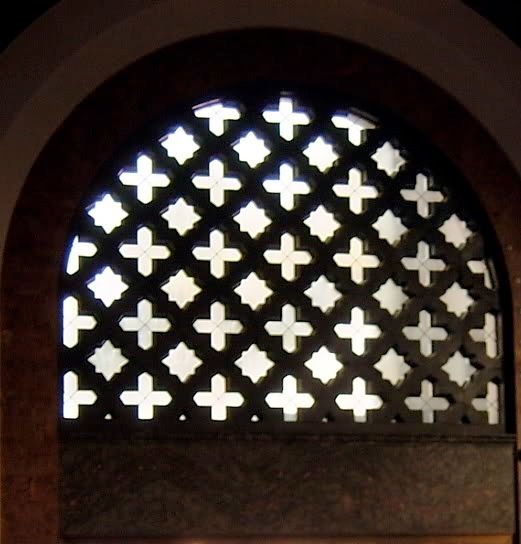 Joe Weil is a widely known poet and editor from New Jersey. This poem is taken from the anthology Bum rush the page.


Ben Hur

This is the part where
Charlton Heston's sister
gets cured of leprosy
I'm sitting on the couch
It's late
Charlton cries
I swallow a fig newton

Last time I saw BenHur
I was twelve years old
My parents were still alive
Moths swarmed around the porch light,
Refrigerators hummed,
We were safe
Now I'm thirty
Rocky and Clare
in a grave
I start to cry
because Charlton
is hugging his sister
and he's home
and I'm not
and it's raining
inside the movie
and out
Outside, the smell of wet dirt
and soggy garbage
wafts through my window
Shit!
If I had a girlfriend
we'd screw until the moon was cheese
we'd create our own epic:
thighs, breasts, mole hairs, freckles,
all the noises peculiar to coupling
hips rounding into the air, hands palming
flesh, fresh so smooth and rough and sweaty
and...

The theme music flares
I know it's a corny flick
I've read Rimbaud
but I'm sad and full of fig newtons
it's late and my hairline's receding
outside the rain keeps falling
looks like a thousand needles
falling under the streetlight's glare,
piercing space
and I wish I were dead or in the arms of a girl
I hear the soft incessant hum of me
falling through space, falling asleep
with my hand between my legs









I decided it might be a good idea to consider alternatives to the kind of long skinny poems that have become my "style" over the past couple of years.


I investigate the concept of brevity

I've
been getting
really tired
of my going
on and going
on poems
and think maybe
readers are also
so I decided I
oughta
write a short
one

this is it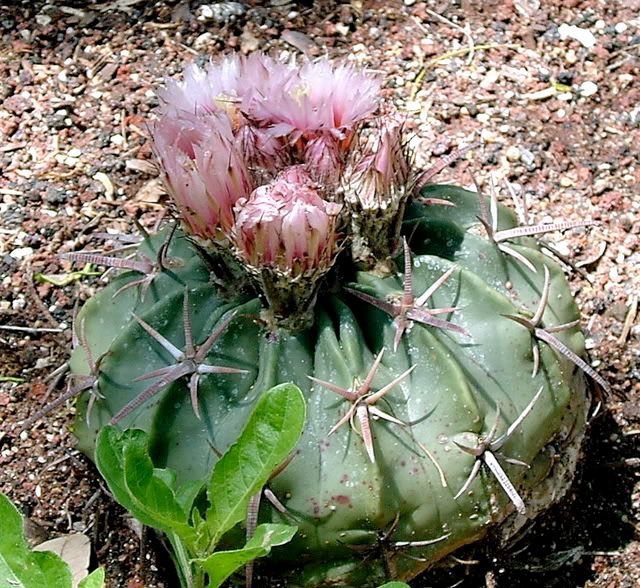 Our next poem is from the German poet of the expressionist period, Georg Heym. In the poem, the poet imagines the final moments in the life of the French revolutionary tyrant Robespirre.


Robespirre

He bleats under his breath. Eyes fixed on the
Straw in the cart. His teeth grind white slime.
Gulps until his cheeks are hollowed.
One foot hangs naked through the slats.

Every jolt of the cart sends him flying.
The chains on his arms rattle then like bells.
Children yelp with laughter - their mothers
Hold them up to see over the crowd.

Someone tickles his foot. He doesn't notice.
Now the cart stops. His eyes lift and he sees
At the end of the street the black machine.

His forehead, ashen, beads with sweat.
His mouth goes weird in his dreadful face.
They wait for screams. They hear no sound.

(Translated by Keith Waldrop)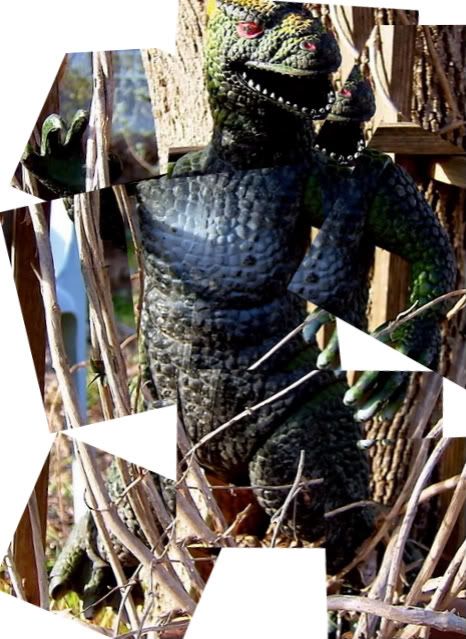 The New York Times Thursday science section is a wondrous thing to read, leading to wondrous tidbits of most probably useless information. Wondrously.


coochie coochie


i have it
on good
scientific
authority
that young rats
giggle
when tickled,
a high frequency
squeal
of delight
heard
only by them
and their kind

isn't that a
amazing
thing to think about








I promised you would see much more of Juan Felipe Herrera when I posted one of his poems for the first time a couple of weeks ago. Well, here we go.

The title poem for his book Giraffe On Fire is a very long piece of 28 sections, much too long to post here in a single issue. So, instead, I'm going to post it one or two sections at a time over a period of weeks.



Giraffe On Fire

1

I sit on a gold vestibule. It isn't me.

This wavy swan to my naked left comes up to my bad eye. My dead eye.
Catalonia, in its sacred and tiny voyage under the tectonic plates of Dali's
edible sea. Swan's talons. Cobalt blue and geometric. Gold pearls and an
inverted eggshell. My childhood, my little red daily missal, my edge of
Plexiglas water. My breasts and my shoulders are sculpted and small. I raise
my leg as I hold an invisible oblong figure in front of me. It is my gaze.
Naked as Gala. Dali's lover. I know nothing. Nothing of Spain or its green-
mantled skies. I live in a split sky. Yellowish without a sun, yet the sun
envelops the firmament. The bottom is blue, then convex with a woman at
the center. Mexico. Cortez. Malinche. East Los Angeles. San Francisco. El
Paso, yes, the gate of all Mexican dreams - this soft animal, jagged with
ragged dots behind its back that leads to a holy shrine. A wax cross always
before me. I sit upright. Floating, my head tilted to the left. This is the
proper stance in America, an adequate sexual crust that I eat as I ascend
into the sky. It is not necessary to understand what is below me.

You must open your legs. You must figure the hard orange colors from
your bill, then the black protrusion. This is innocence. I was born there. A
fortune was discovered on my skin. My mother took me away one night.
An egg was delivered, then tossed over a bridge. It cut into the waters, a
shape of a man with tinted skin and a jelly heart. What could he do? He was
alone inside the small canoe. What did he have? He had paints and a loaf of
pumpernickel. He wanted to reach down into the water. The belly below
him floating up. Gala in white, in seaweed, in parables from Ezekiel and
Port Ligat. Gala was elsewhere. Above him, as always. In front of him. As
always. In a shrunken room dug into the bowels of a West Coast barrio.
The barrio was insignificant. The fragrance was central to his existence.
This is my language. There are no codes. She sits there. That is all. In
eclipse. In fission. Hiroshima. Iraq. The San Joaquin Valley. In leather rubies
and grape pesticides. Alive and willing, still. She is traveling sideways, onto
Desolation and Desire. Avenues, voyages ripped from Cadiz and Cadaquez.
Moors and Jews come to her.

This was my beginning. In the fields,
lost in the deserts of California. Many years ago.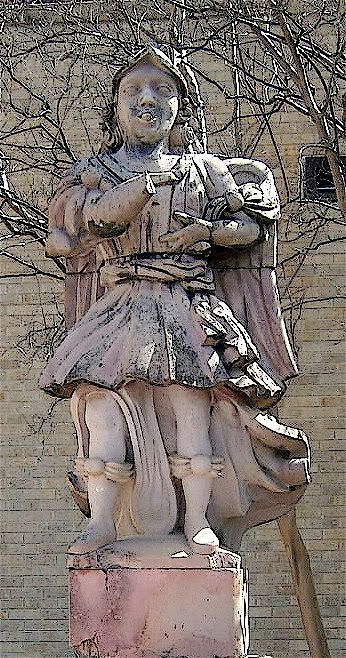 Over the past several weeks, I have posted parts one, two and three of The Teeth Mother Naked At Last, the anti-Vietnam poem written in the sixties by Robert Bly. Now, here are parts four and five.


The Teeth Mother Naked At Last

IV

A car is rolling toward a rock wall.
The treads in the face begin to crack
We all feel like tires being run down roads under heavy
cars.

The teen-ager imagines herself floating through the Seven
Spheres.
Oven doors are found
open.
Soot collects over the door frame, has children, takes
courses, goes mad, and dies.

There is a black silo inside our bodies, revolving fast.
Bits of black paint are flaking off,
where the motorcycles roar, around and around,
rising higher on the silo walls,
the bodies bent toward the horizon,
driven by angry women dressed in black.



****



I know that books are tired of us.
I know they are chaining the Bible to chairs.
Books don't want to remain in the same room with us
anymore
New Testaments are escaping ... dressed as women...
they slip out after dark.
And Plato! Plato ... Plato
wants to hurry back up the river of time
so he can end as a blob of seaflesh rotting on an
Australian beach.


V

Why are they dying? I have written this so many times.
They are dying because the President has opened a Bible
again.
They are dying because gold deposits have been found
among the Shoshoni Indians.
They are dying because money follows intellect,
and intellect is like a fan opening in the wind.

The Marines think that unless they die the rivers will not
move.
They are dying so that the mountain shadows will
continue to fall east in the afternoon,
so that the beetle can move along the ground near the
fallen twigs.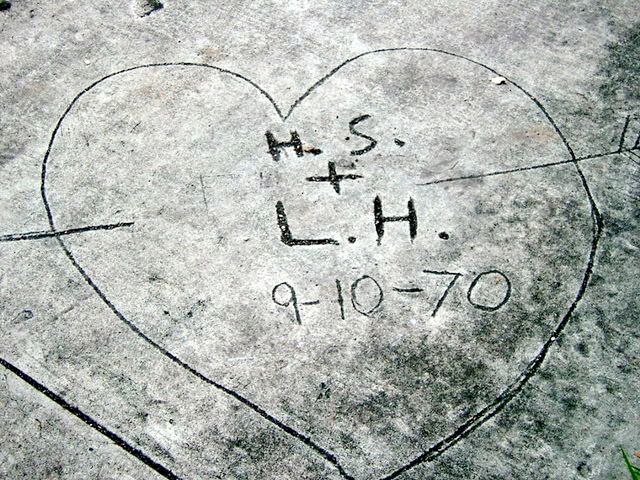 I wrote this poem in 1971 when I was back from military service, finishing college on the GI Bill. It was published that same year by ARX a small journal out of Austin. It's not, of course, remotely in the same class as Robert Bly's piece, in fact, it's not really very good at all, but it is earnest as only a beginning poet can be and it did make a few people cry when I read it (although the possibility of pharmaceutical enhancement of effect can't be discounted).

Whatever its merits as a poem, it's as relevant today as it was 36 years ago, with the single exception that, today, it could as well be the young man at home minding a young child while the young woman is off at the war. I suppose that must qualify as some kind of sorry progress of some sort.


1971


she's eighteen years old
married since last spring
racing now
her first winter
as a woman and a wife

the child of her absent husband
is growing within her
and will soon cry with escape

she faces the time quietly
sitting in the home of her parent
in the room that was hers
for all the years before
listening to little girl music on the radio

she thinks of last winter
when the music seemed so much more
and of the school Christmas party
where they danced

she tries to recapture the time and the feeling
but she can't

she cries
and causes her parents to worry
but they think they understand

she cries and wishes
her husband would return
from his father's war
and tell her she is happy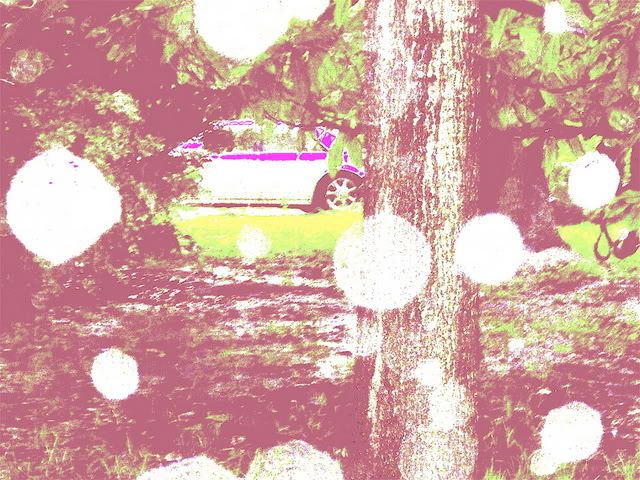 For not a few years, I thought Allen Ginsberg was the definitive poet and this was the definitive example of what poetry was all about, and as a would-be hipster (at least in my own mind) it was the kind of poetry I tried to write.

I haven't held that view for some time, and now, as a matter of fact, much prefer his smaller, quieter poems. But it is still as exciting as ever to read.


HOWL

For Carl Solomon

I

I saw the best minds of my generation destroyed by
madness, starving hysterical naked,
dragging themselves through the negro streets at dawn
looking for an angry fix,
angelheaded hipsters burning for the ancient heavenly
connection to the starry dynamo in the machin-
ery of night,
who poverty and tatters and hollow-eyed and high sat
up smoking in the supernatural darkness of
cold-water flats floating across the tops of cities
contemplating jazz,
who bared their brains to Heaven under the El and
saw Mohammedan angels staggering on tene-
ment roofs illuminated,
who passed through universities with radiant cool eyes
hallucinating Arkansas and Blake-light tragedy
among the scholars of war,
who were expelled from the academies for crazy &
publishing obscene odes on the windows of the
skull,
who cowered in unshaven rooms in underwear, burn-
ing their money in wastebaskets and listening
to the Terror through the wall,
who got busted in their pubic beards returning through
Laredo with a belt of marijuana for New York,
who ate fire in paint hotels or drank turpentine in
Paradise Alley, death, or purgatoried their
torsos night after night
with dreams, with drugs, with waking nightmares, al-
cohol and cock and endless balls,
incomparable blind; streets of shuddering cloud and
lightning in the mind leaping toward poles of
Canada & Paterson, illuminating all the mo-
tionless world of Time between,
Peyote solidities of halls, backyard green tree cemetery
dawns, wine drunkenness over the rooftops,
storefront boroughs of teahead joyride neon
blinking traffic light, sun and moon and tree
vibrations in the roaring winter dusks of Brook-
lyn, ashcan rantings and kind king light of mind,
who chained themselves to subways for the endless
ride from Battery to holy Bronx on benzedrine
until the noise of wheels and children brought
them down shuddering mouth-wracked and
battered bleak of brain all drained of brilliance
in the drear light of Zoo,
who sank all night in submarine light of Bickford's
floated out and sat through the stale beer after
noon in desolate Fugazzi's, listening to the crack
of doom on the hydrogen jukebox,
who talked continuously seventy hours from park to
pad to bar to Bellevue to museum to the Brook-
lyn Bridge,
lost battalion of platonic conversationalists jumping
down the stoops off fire escapes off windowsills
off Empire State out of the moon,
yacketayakking screaming vomiting whispering facts
and memories and anecdotes and eyeball kicks
and shocks of hospitals and jails and wars,
whole intellects disgorged in total recall for seven days
and nights with brilliant eyes, meat for the
Synagogue cast on the pavement,
who vanished into nowhere Zen New Jersey leaving a
trail of ambiguous picture postcards of Atlantic
City Hall,
suffering Eastern sweats and Tangerian bone-grind-
ings and migraines of China under junk-with-
drawal in Newark's bleak furnished room,
who wandered around and around at midnight in the
railroad yard wondering where to go, and went,
leaving no broken hearts,
who lit cigarettes in boxcars boxcars boxcars racketing
through snow toward lonesome farms in grand-
father night,
who studied Plotinus Poe St. John of the Cross telep-
athy and bop kabbalah because the cosmos in-
stinctively vibrated at their feet in Kansas,
who loned it through the streets of Idaho seeking vis-
ionary indian angels who were visionary indian
angels,
who thought they were only mad when Baltimore
gleamed in supernatural ecstasy,
who jumped in limousines with the Chinaman of Okla-
homa on the impulse of winter midnight street
light smalltown rain,
who lounged hungry and lonesome through Houston
seeking jazz or sex or soup, and followed the
brilliant Spaniard to converse about America
and Eternity, a hopeless task, and so took ship
to Africa,
who disappeared into the volcanoes of Mexico leaving
behind nothing but the shadow of dungarees
and the lava and ash of poetry scattered in fire
place Chicago,
who reappeared on the West Coast investigating the
F.B.I. in beards and shorts with big pacifist
eyes sexy in their dark skin passing out incom-
prehensible leaflets,
who burned cigarette holes in their arms protesting
the narcotic tobacco haze of Capitalism,
who distributed Supercommunist pamphlets in Union
Square weeping and undressing while the sirens
of Los Alamos wailed them down, and wailed
down Wall, and the Staten Island ferry also
wailed,
who broke down crying in white gymnasiums naked
and trembling before the machinery of other
skeletons,
who bit detectives in the neck and shrieked with delight
in policecars for committing no crime but their
own wild cooking pederasty and intoxication,
who howled on their knees in the subway and were
dragged off the roof waving genitals and manu-
scripts,
who let themselves be fucked in the ass by saintly
motorcyclists, and screamed with joy,
who blew and were blown by those human seraphim,
the sailors, caresses of Atlantic and Caribbean
love,
who balled in the morning in the evenings in rose
gardens and the grass of public parks and
cemeteries scattering their semen freely to
whomever come who may,
who hiccuped endlessly trying to giggle but wound up
with a sob behind a partition in a Turkish Bath
when the blond & naked angel came to pierce
them with a sword,
who lost their loveboys to the three old shrews of fate
the one eyed shrew of the heterosexual dollar
the one eyed shrew that winks out of the womb
and the one eyed shrew that does nothing but
sit on her ass and snip the intellectual golden
threads of the craftsman's loom,
who copulated ecstatic and insatiate with a bottle of
beer a sweetheart a package of cigarettes a can-
dle and fell off the bed, and continued along
the floor and down the hall and ended fainting
on the wall with a vision of ultimate cunt and
come eluding the last gyzym of consciousness,
who sweetened the snatches of a million girls trembling
in the sunset, and were red eyed in the morning
but prepared to sweeten the snatch of the sun
rise, flashing buttocks under barns and naked
in the lake,
who went out whoring through Colorado in myriad
stolen night-cars, N.C., secret hero of these
poems, cocksman and Adonis of Denver-joy
to the memory of his innumerable lays of girls
in empty lots & diner backyards, moviehouses'
rickety rows, on mountaintops in caves or with
gaunt waitresses in familiar roadside lonely pet-
ticoat upliftings & especially secret gas-station
solipsisms of johns, & hometown alleys too,
who faded out in vast sordid movies, were shifted in
dreams, woke on a sudden Manhattan, and
picked themselves up out of basements hung
over with heartless Tokay and horrors of Third
Avenue iron dreams & stumbled to unemploy-
ment offices,
who walked all night with their shoes full of blood on
the snowbank docks waiting for a door in the
East River to open to a room full of steamheat
and opium,
who created great suicidal dramas on the apartment
cliff-banks of the Hudson under the wartime
blue floodlight of the moon & their heads shall
be crowned with laurel in oblivion,
who ate the lamb stew of the imagination or digested
the crab at the muddy bottom of the rivers of
Bowery,
who wept at the romance of the streets with their
pushcarts full of onions and bad music,
who sat in boxes breathing in the darkness under the
bridge, and rose up to build harpsichords in
their lofts,
who coughed on the sixth floor of Harlem crowned
with flame under the tubercular sky surrounded
by orange crates of theology,
who scribbled all night rocking and rolling over lofty
incantations which in the yellow morning were
stanzas of gibberish,
who cooked rotten animals lung heart feet tail borsht
& tortillas dreaming of the pure vegetable
kingdom,
who plunged themselves under meat trucks looking for
an egg,
who threw their watches off the roof to cast their ballot
for Eternity outside of Time, & alarm clocks
fell on their heads every day for the next decade,
who cut their wrists three times successively unsuccess-
fully, gave up and were forced to open antique
stores where they thought they were growing
old and cried,
who were burned alive in their innocent flannel suits
on Madison Avenue amid blasts of leaden verse
& the tanked-up clatter of the iron regiments
of fashion & the nitroglycerine shrieks of the
fairies of advertising & the mustard gas of sinis-
ter intelligent editors, or were run down by the
drunken taxicabs of Absolute Reality,
who jumped off the Brooklyn Bridge this actually hap-
pened and walked away unknown and forgotten
into the ghostly daze of Chinatown soup alley
ways & firetrucks, not even one free beer,
who sang out of their windows in despair, fell out of
the subway window, jumped in the filthy Pas-
saic, leaped on negroes, cried all over the street,
danced on broken wineglasses barefoot smashed
phonograph records of nostalgic European
1930s German jazz finished the whiskey and
threw up groaning into the bloody toilet, moans
in their ears and the blast of colossal steam
whistles,
who barreled down the highways of the past journeying
to each other's hotrod-Golgotha jail-solitude
watch or Birmingham jazz incarnation,
who drove crosscountry seventytwo hours to find out
if I had a vision or you had a vision or he had
a vision to find out Eternity,
who journeyed to Denver, who died in Denver, who
came back to Denver & waited in vain, who
watched over Denver & brooded & loned in
Denver and finally went away to find out the
Time, & now Denver is lonesome for her heroes,
who fell on their knees in hopeless cathedrals praying
for each other's salvation and light and breasts,
until the soul illuminated its hair for a second,
who crashed through their minds in jail waiting for
impossible criminals with golden heads and the
charm of reality in their hearts who sang sweet
blues to Alcatraz,
who retired to Mexico to cultivate a habit, or Rocky
Mount to tender Buddha or Tangiers to boys
or Southern Pacific to the black locomotive or
Harvard to Narcissus to Woodlawn to the
daisychain or grave,
who demanded sanity trials accusing the radio of hyp
notism & were left with their insanity & their
hands & a hung jury,
who threw potato salad at CCNY lecturers on Dadaism
and subsequently presented themselves on the
granite steps of the madhouse with shaven heads
and harlequin speech of suicide, demanding in-
stantaneous lobotomy,
and who were given instead the concrete void of insulin
Metrazol electricity hydrotherapy psycho-
therapy occupational therapy pingpong &
amnesia,
who in humorless protest overturned only one symbolic
pingpong table, resting briefly in catatonia,
returning years later truly bald except for a wig of
blood, and tears and fingers, to the visible mad
man doom of the wards of the madtowns of the
East,
Pilgrim State's Rockland's and Greystone's foetid
halls, bickering with the echoes of the soul, rock-
ing and rolling in the midnight solitude-bench
dolmen-realms of love, dream of life a night-
mare, bodies turned to stone as heavy as the
moon,
with mother finally ******, and the last fantastic book
flung out of the tenement window, and the last
door closed at 4. A.M. and the last telephone
slammed at the wall in reply and the last fur-
nished room emptied down to the last piece of
mental furniture, a yellow paper rose twisted
on a wire hanger in the closet, and even that
imaginary, nothing but a hopeful little bit of
hallucination
ah, Carl, while you are not safe I am not safe, and
now you're really in the total animal soup of
time
and who therefore ran through the icy streets obsessed
with a sudden flash of the alchemy of the use
of the ellipse the catalog the meter & the vibrat-
ing plane,
who dreamt and made incarnate gaps in Time & Space
through images juxtaposed, and trapped the
archangel of the soul between 2 visual images
and joined the elemental verbs and set the noun
and dash of consciousness together jumping
with sensation of Pater Omnipotens Aeterna
Deus
to recreate the syntax and measure of poor human
prose and stand before you speechless and intel-
ligent and shaking with shame, rejected yet con-
fessing out the soul to conform to the rhythm
of thought in his naked and endless head,
the madman bum and angel beat in Time, unknown,
yet putting down here what might be left to say
in time come after death,
and rose reincarnate in the ghostly clothes of jazz in
the goldhorn shadow of the band and blew the
suffering of America's naked mind for love into
an eli eli lamma lamma sabacthani saxophone
cry that shivered the cities down to the last radio
with the absolute heart of the poem of life butchered
out of their own bodies good to eat a thousand
years.






If you made it this far, that's it for today. Next week.