Across The Little Golden Gate
Saturday, July 21, 2007

II.7.3




Welcome to this week's "Here and Now." Lots of good stuff for you, hope you enjoy.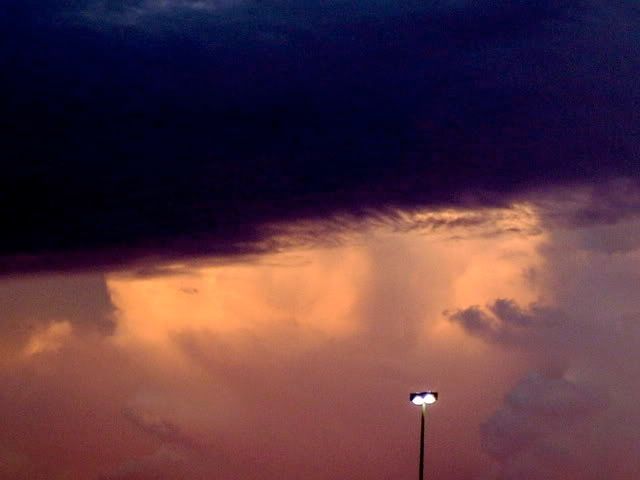 Susan Holahanm has, to put it most modestly, an impressive resume. With both a Ph.D.. in English and a law degree from Yale, she has taught writing at Yale and University of Rochester, practiced law in Connecticut, worked as an editor at Newsday and the Yale University Press, as well as writing and publishing her own poetry. Her poems have appeared in Agni, Crazyhorse and The Women's Review of Books. Her fiction has appeared in, among other places, American Short Fiction,Icarus, and the anthology Bitches and Sad Ladies.

This poem is from her book Sister Betty Reads the Whole You.


How Light, for Example

makes our living, light makes our
life where we live, makes
how I live - like lead
in New Haven, damp on Long Island,
empty I thought in Dallas.
But here in Rochester
the usual platinum light
makes another life altogether,
which is yours, or you.

Here's where you get the speaking
part you've angled for. That day
clouds hid our eclipse till after lunch
we couldn't help it. We crept out
to not-look at the sun while
it was leaving us
a mere annulus. The tulips stilled.
You said the light felt thin
and I thought, lavender?

violet? with gray like before
a summer storm - diluted, rubbed.
Last night that dream again
tore me; both of us in a warehouse
separate in crowds of strangers,
me struggling to write to you
and I admit I didn't own boots.
Let me tell you
everything looked dark.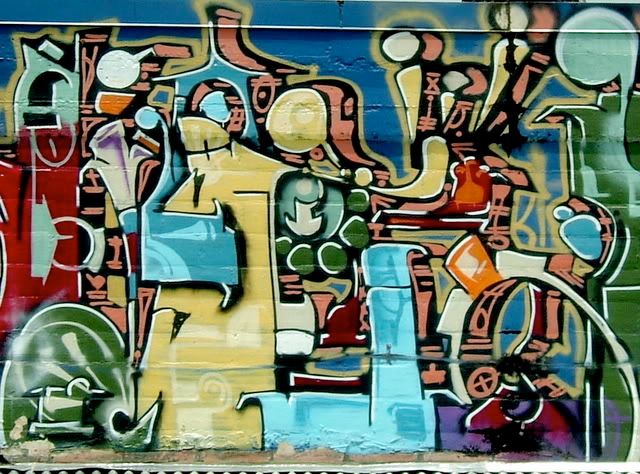 I wrote this on a rainy afternoon while listening to one of our local college radio stations, KRTU - 91.7 of Trinity University. They play jazz, all shapes, flavors and varieties (except dixieland) 18 hours a day. The station is also available on the web. I recommend them.


jazz on the radio

jazz
on the radio
sax
aching
soul weary
I can't place
him but it's
one of the old
guys
I know from
the solos
the pulse
a heart beat
transformed
and embellished
constant
steady
the art of life
the life of art
pulsing
steady
and constant
many of the
masters
dead this year
every month
another two or
three gone
but the beat
goes on
the old vinyl
discs
reassuring
the pulse of the
art
still strong
lives end
but never the
music ends
reassuring
the life of art
the art of life
constant
steady
jazz
on the radio
settles
the day around
me smoothes
the mechanics
of living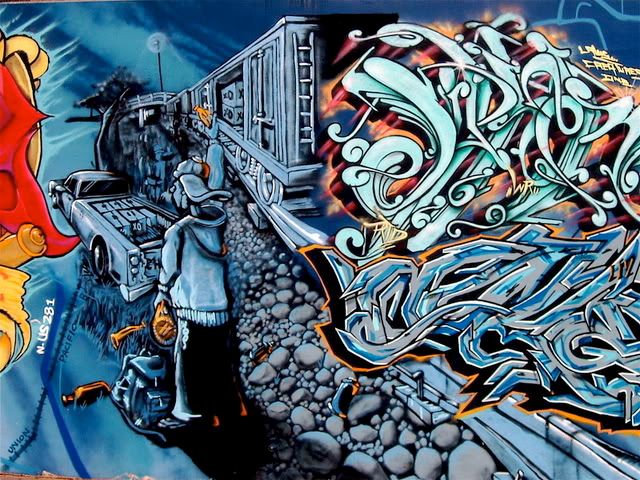 This is as close as I could come to finding biographic information on the web for Doc Dachtler, He has lived and worked in Nevada County for over 35 years. He is as much a social historian as he a poet and storyteller. Doc's writing often deals with everyday rural life and the people and events that weave the fabric of community he calls home. Doc has worked as a one-room schoolteacher at the North Columbia Schoolhouse and currently plies his skills in the trades as a carpenter. He is widely published and is credited with two books of poetry, Drawknife (1985) and Waiting for Chains at Pearl's (1990). He is also the founder of Poison Oak Press, specializing in limited edition letterpress poetry broadsides. To listen to Doc Dachtler is to sit in his living room, share a cup of coffee and enjoy the company of a friend. Unless there are several Doc Dachtler, he has also worked as an actor and general contractor.

These poems are from his second book of poetry Waiting for Chains at Pearl's.


The Bear After the Poker Game

After the poker game
I drove to North Columbia
as best I could
all the windows down for fresh air.
About a mile and a half out of Cherokee
I came upon a black bear
running up the road
in a loose lope.
There were beehives on the flat
just to the left
I slowed down.
The bear slowed down
then left the road to the left.
I wished I was headed
toward some honey
at 3 a.m.


Siding

for Pam Kowal who told me the name of the siding
we were putting on a house was Dollie Varton. I
said I didn't know that but I'd like to meet her.

Hooking
the chalk line on the end of the 1x10
walking
the 16 feet to the other end
hefting
the worm drive skill 77 saw
triggering
the blue arc in the shadow of the case
whirls
the blade dancing dust from the last cut.
Before the fresh chips
(dancing the night before with the women of the
Ridge) and the end of the day
I feel
my body thinning out
my hair thinning out
my vision thinning out
yet clear
as a snapped blue line
cut away
on a tricky piece of siding.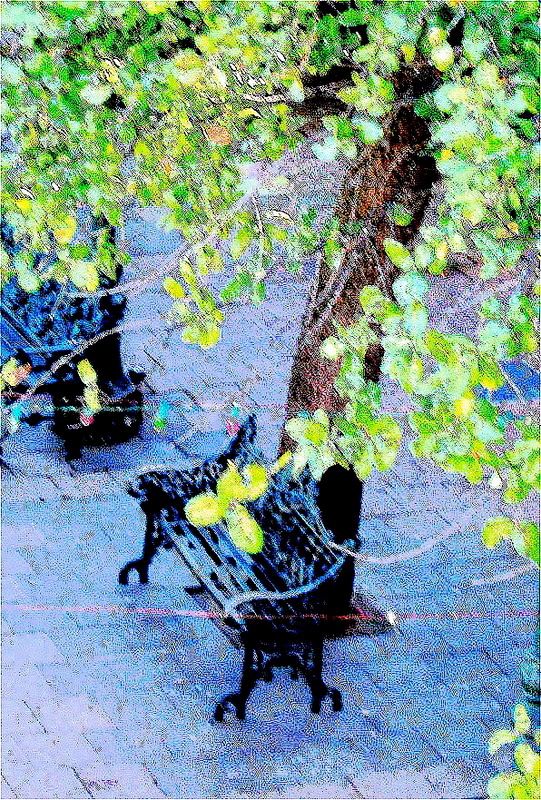 Doc Dachtler seems like an interesting fellow. Here's a man I've been interested in for several years, a man of mystery in a plain bland wrapper.


Invisible man

white hair
short and
neatly shorn
shaved and
nicely dressed
he has
the look
of a retired
watchmaker
with a kind
of blank
intensity
that comes
to a craftsman
of small things

he seems a
shy man
quiet
working hard
at invisibility
as he comes in
every morning
lays down
his bed roll
and backpack
on one of the
upholstered
chairs
visits the
men's room
to tidy up
then spends
an hour in
the music
section
donning the
headsets at
each listening
station from
classical to rap
to country to
jazz, to
conjunto
listens
to them all
then picks up
a book and returns
to his gear and has
one coffee as he reads
for about an hour
sometimes closing
his eyes for a
moment or two
but never sleeping
like the regular
bums who come in
especially in the
winter when the
cold outside pushes
them into whatever
shelter
the can find

I see him
every now and then
walking alongside
the road with
backpack and
bedroll and though
I am curious about
his life and about simple
questions like where
he sleeps and where
he eats and how
he got to the life
he's living now
he doesn't
seem the type
of man
who would
welcome
questions
leading to
attention
and requiring
visibility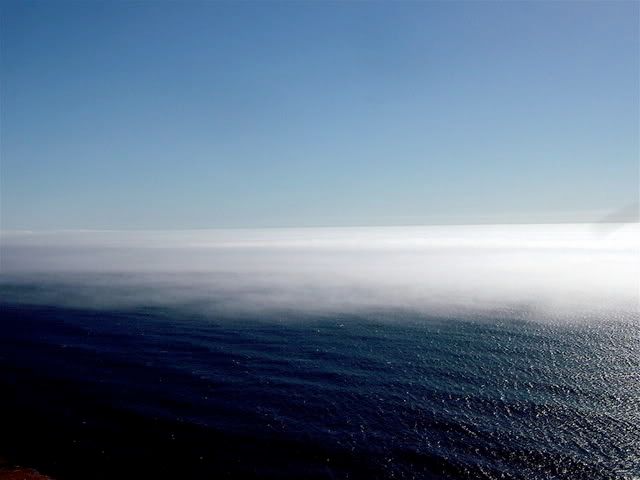 Steve Healey teaches writing to prisoners in several Minnesota Correctional Facilities and is Associate Editor of Conduit Magazine. His poems have appeared in numerous journals, including American Poetry Review, Fence, jubilat, Open city, and Verse.

This poem is from his first book earthling.



tilt

Long after winding down
the party keeps winding down.

It smiles in the gridlocked smoke
long after swizzle sticks tell the journey
about no one going home with someone
along the underground story lines,

and I remember the part where
you said you can't even remember
the good parts. Here's my self-portrait

as conveyor belt, I've no further
questions. Here's the case of missing bridges

or the justice system of little girls,
I've heard them chant like pickled banshees:

bubblegum, bubblegum, in a dish,
how many pieces do you wish?

One, two million, a deluge of yes,
yet missing from the deluge can be sweet,

or no or two placed carefully at points
of least resistance, so heaven's close enough
to taste. I wonder if that's the voice

who took me across the water last week
"halfway between ice ages."

It was mild, yes, with scattered clouds,
which came to see us as ideal listeners
squinting at the silent parts.

Imagine receiving Aaron Burr's bullet
on the cliffs of Weehawken, and according
to their address, Lucy and Ricky
lived at the bottom of the East River,

says the voice that becomes an ocean
no one knows exactly where.

It's all atoms anyway, largely
excreted by faraway stars as part
of an old bedtime story. This carbon atom,

for example, has never died, and since
we've never been to sleep, how many
bridges have we built to feed
this megalopolis? Only later

do they offer the consolation of not
having been, I mean it's never dark here,

and look at those trees happy to wallow
in ignorance of autumn's coming.

Or the fruit, vibrant gray, outside
the bodega. Or the fruit, balanced on
technicolor curves. Or the cut flowers,

like men in a tilting city. Or a man curls
around a fountain while a water blossom

keeps petal-falling back around its
pushing through. Or a man keeps

circling the park, nibbling it
with his yes-shaped mouth.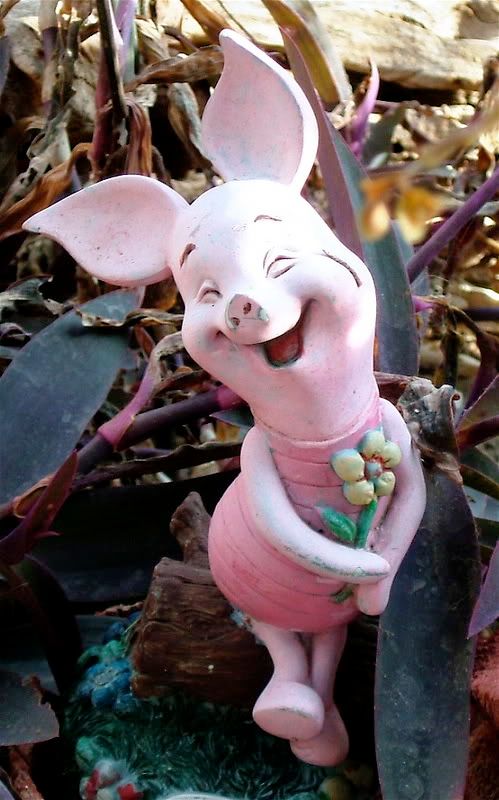 High School English teacher S. Thomas Summers has been with us before with poems from his Civil War book in progress. These two poems are from his most recent book. Rather, It Should Shine, published by Pudding House Publications in June of this year.

For more information about Scott's books, including how to purchase them, go to his website at www.freewebs.com/sthomassummers. Or, you can just click on the link on the right.

Here are the poems.


To Have and to Hold

Night winds plucked
last leaves off the tall elm,
pasted each crimson
blotch to the house -
a constellation of age spots.

Now I see how much
the paint has faded,
how it curls off the wood
shingles - eyelashes curling
away from an old face.

I ask if you'd prefer
a new color. You spoon
sugar n my coffee, scrape
a finger across my toast
for a taste of jam and say

Perhaps, but the old
blue feels more like home.



Fudd Finally Fells Rabbit

The newsstands sell out
in minutes. The networks cancel
scheduled programming as their
anchors straighten ties, apply

blush and spill the bloody news.
The bunny had been resting
under a tree, munching a carrot,
humming a waltz. Fudd claims

he crept as "sy-went-wee as a cat."
When the departed began
to dance with an invisible love,
the bald hunter aimed his shotgun's

sights between the rodent's
bucked teeth, alleges he stroked
the trigger like the silky edge
of a child's blanket. A black duck,

believed to have witnessed
the killing, asserts the rabbit,
known as a harlequin to most, felt
the world no longer laughed at his jests

and, ever the showman, decided to give
the people what they seemed to want most.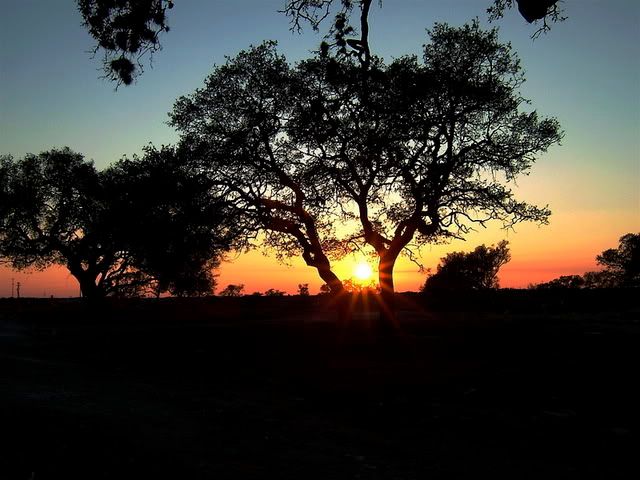 I included a short biography the last time we used a poem by Indian poet Sudeep Sen. I won't repeat that, but will add something new I just noticed in his credits in the book. In addition to his poetry and his work as an editor, Sen also directed several films and co-directed several others, none of whose titles I recognize.

This poem is from his book of poetry Postmarked India, signed by the poet, according to the salutation to someone named "Ray", during a trip he made to San Antonio in February, 2000. It is a longish poem, in eight parts. According to the title it is selected sections "from" a longer poem, but it appears complete to me, so I don't quite know what to make of it.

Anyway, here it is. There are illustrations of each "frame" of the poem that I wish I could duplicate, but can't. Imagine murals lined in dark pencil.


from Mount Vesuvius in Eight Frames - 1994

Prologue

Death has an invisible presence
In the Vesuvian valley, even the corpses

bear and insidious resemblance, that belie
shifting shadows in the subterranean alley

Death has an invisible presence,
so does life, in its incipience and its ends,

linked, like two inverted arches, bent
to meet in a circle at their ends.

Strips of zinc, metal coated in wax,
bathed in acid, are scratched.

Year's twelve seasons reducted to eight -
the image slowly unfolds its fate

in the half-light, under transparent
protection of paper, moist and permanent,

etching the once-flowing blood stream,
now frozen as rich loam, ribbed lava reams.


1

But the story began long ago: Remember
the young couple, together

starting their life, their dream house
distilled from that embryo's yoke.

The site chosen, the view determined -
Mount Vesuvius - this centerpiece

to be framed by an arched window pane
of the bedroom's intimacy, and space.


2

Their house started breathing, piecing
itself at night - the slow cementing

of bricks, supports, and the arch.
The building traces its curve, its arms

locking tension in place. The spade
like a magical brush made

everything circulate, outlining
the movements, the inhabiting

of specific spaces, and the furniture's
place. In a grand overture

the wooden bed with curved ends
was placed right beneath the rails

of the window, overseen by Vesuvius.
"Lava God!" they prayed, "Bless us,

our love, and our curse." The union of
flesh, blood, smoke and bones.


3

The evening unfolded naturally
and quietly, as deceptively

as the view's receding perspective
drew them to the mountain peak -

to its air, the snow, its dust and fire.
Fire engulfed their bodies, their

fingers, burning nail-tips, furrowing
lines of passion on each other's skins.


4

It was freezing. The flames, frozen
like tense icicles - hard-edged,

brittle, tentative, chilled, eager.
The night brought a strange winter.

That night there was black rain,
everywhere - nowhere to escape,

except amongst the synovial spaces
of their intertwined limbs, as

their bodies remained locked in fear
and in death, around each other.

A marriage made in heaven, and in hell
buried unknowingly - skeletal

remains transfixed in the passion of
the very first night, unaware of

the world's changed face
and the undone terrain,

now completely re-done, different -
calcified, stripped, eroded, irreverent -

the bright skies sheltering the ruins,
the dark soil protecting the fossils.

Death has an invisible presence
in the Vesuvian valley, even the corpses

bear and insidious resemblance, that belie
shifting shadows in the subterranean alley.


5

Years later, two grave-diggers (or
archeologists, or conservationists, or

restorationists), stumble, quite
by chance, upon this ancient site.

searching for something else,
following a geological trail -

a chameleon path of buried ash -
remains of civilization, now washed.

Work began: digging into the skin
of the earth, defacing the soil, its

texture gradually ground further,
reducing the grains finer and deeper.

Then liquid was poured, funneling
the volcanic shaft, clearing

the debris of the past
itself, to unearth the past.


6

Then, a violent tremor, the plates
shifted, skies darkened, there was rain,

heavy rain - a rain of redemption, healing
the lepered limbs, slowly washing

the bones to the last brittle and grain.
Death has an invisible presence

in the Vesuivian valley, even corpses
bear peculiar insidious resemblance.


7

Now, people come in great numbers, pay
to see the same space -

the house, the room, that bed,
the couple mummified as they last slept,

left unmoved, untouched, unaged.
Mount Vesuvius still guard their gate

and the view - the outside
of the past, and the life, inside.


8

the dead: All neatly packed
in small square groups, and

in even multiples of eight,
nailed, framed, and glass-encased.

even the new grave-diggers pay,
the elderly mountain pays

too - in twos, fours, and eights.
Pompeii remains, uncontained


Strips of zinc, metal coated in wax,
bated in acid, now re-scratched.

Year's twelve seasons reduced to eight -
the image slowly unfolding its fate

in the half-light, under transparent
protection of paper, moist and permanent,

etching the flowing blood stream, life
frozen, yet unfrozen, rich lava, alive.


Epilogue:

Death has an invisible presence
in the Vesuvian valley, even the corpses

bear an insidious resemblance, that belie
shifting shadows, in the subterranean alley.

Death has an invisible presence,
so does life, in its incipience and its ends,

linked, like two inverted arches, bent
to meet in a circle at their ends.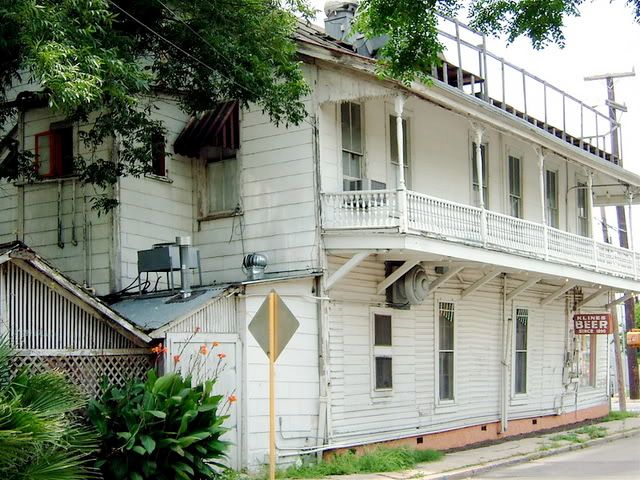 I've been in a kind of remembering and reporting mood for a while and and my poems, like this one and most of the others, reflect that. One of the problems with that is, even though I'd like to be writing some shorter pieces, once I get started remembering, the memories start to jump into the poem on their own.



fulton street hustlers

it's eleven
in the morning
and you can tell
the drinkers,
the
down-
but-not-
outers,
squinting
in the mid-
day sun
as they cross
fulton street,
leaving their
$40-a-week
motel room,
heading for
breakfast
at one of
the dozen
taco shops
in the neigh
borhood,
chorizo and
eggs with
a side of
refried
beans, two
flour tortillas
black sludge
coffee and
six aspirin
for the head
that won't stop
aching until
they get their
first beer,
their scrambled
eggs chaser
that officially
starts the day

mostly men,
careful with
appearances,
fresh shined
boots, sharp
creased jeans
and starched
long-sleeve
cowboy shirts
with fake pearl
snaps,
pool shooters,
dart throwers,
penny tossers,
pinball wizards,
and hustlers of
most every kind,
living on the edge
always, on the edge
of losing usually,
they live on alcohol
and beer nuts,
cheap
meals at flytrap
eateries and
dark places where
the truth is only
what you can seen
in a smoked bar
mirror, where pre-
tending is easier
than not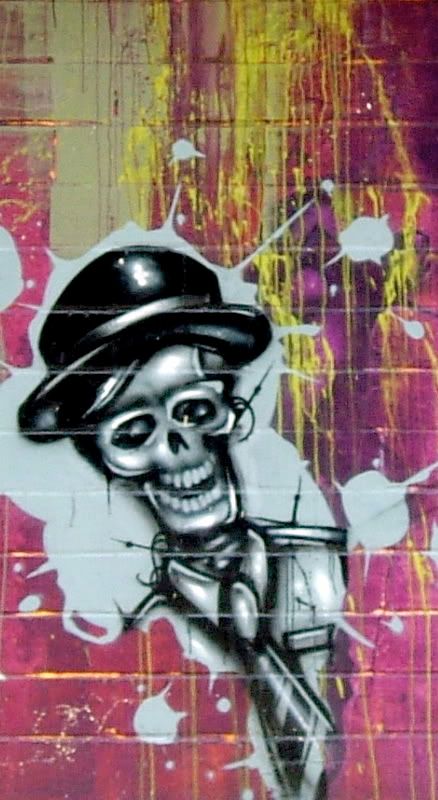 August Stramm, born in 1874, was a German poet and playwright, considered one of the first of the expressionists. He also served in the German Army and was killed in action during World War I.

A collection of his poems, titled Dripping Blood, was published after his death in 1919.

These two poems are from the book Music while drowning a collection of German expressionist poems. The books editor makes a point in his introduction of the close relationships between German expressionist writers and painters during the early 20th century and how the work on one side affected the work on the other. The book includes illustrations, which I can't reproduce, unfortunately, that emphasize that symbiosis.

Anyone familiar with my own evolving style will quickly recognize one of the reasons I like Stramm's poems. Here are two of them.


War Instinct

Eye's flash
Your look cracks
Hot
Streams the bleeding over me
And
Drenches
Runnels of sea.
You flash and flare.
Life forces
Flame
Mildew deludes
And
Knits
And
Knits.

(Translated by Will Stone and Anthony Vivis)


Fallen

Heaven films the eye
earth claws the hand
air hums
weeping
and
twines
women's lamentation
in the stranded hair

(Translated by Patrick Bridgewater)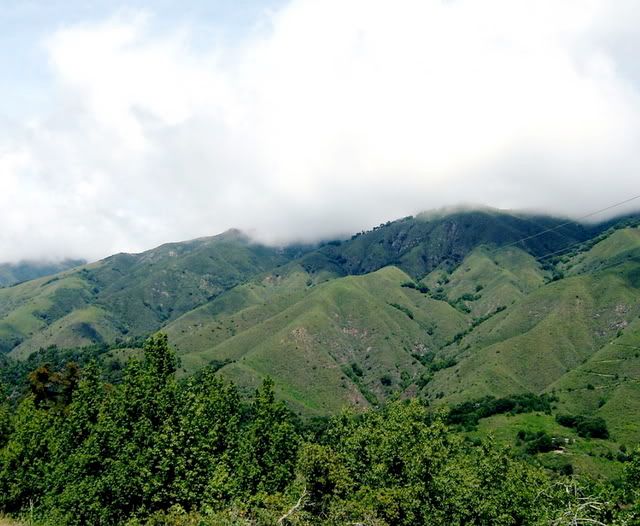 Here's a poem out of rural Virginia by friend and fellow poet, Dave Ruslander. This poem is from his book Voices In My Head.

Your can find out more about Dave's book by clicking on his link on the right.




Black Dog

Amber stalks blow in warmth
as the summer sun reels over
California hillsides.

Grassroots still live in drought
through life has been leached
from their blades.

Drunk from autumn rains,
they will toss their tassels
kissing neighbors

I contemplate cycles - calm, stormy,
dark and light,
interrupted by a sudden flight
into blue: a covey of quails.

The black dog is running through the fields.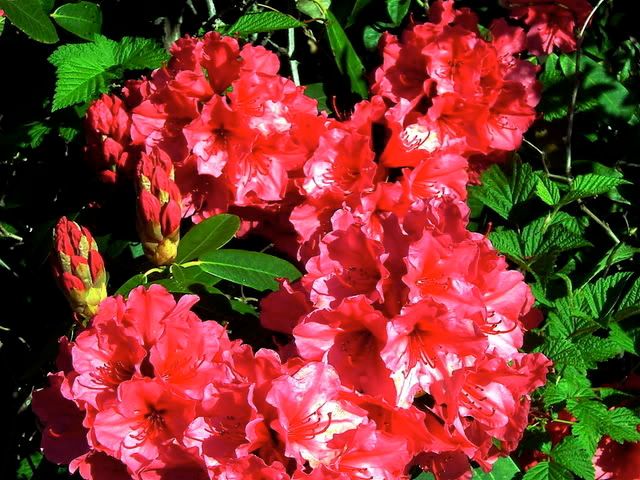 Next, a realistically romantic piece from Carol Ann Duffy. Duffy was born in Scotland in 1955 and grew up and was educated in England. In addition to her "grown-up" poems for which she has received many awards, she also equally awarded children's poems.

This poem is from the anthology 180 More Extraordinary Poems for Every Day, compiled by Billy Collins.


Valentine

Not a rose or a satin heart.

I give you an onion.
It is a moon wrapped in brown paper.
It promises light
like the careful undressing of love.

Here.
It will blind you with tears
like a lover.
It will make your reflection
a wobbling photo of grief.

I am trying to be truthful.

Not a cute card or a kissogram.

I give you an onion.
It's fierce kiss will stay on your lips,
possessive and faithful
as we are,
for as long as we are
...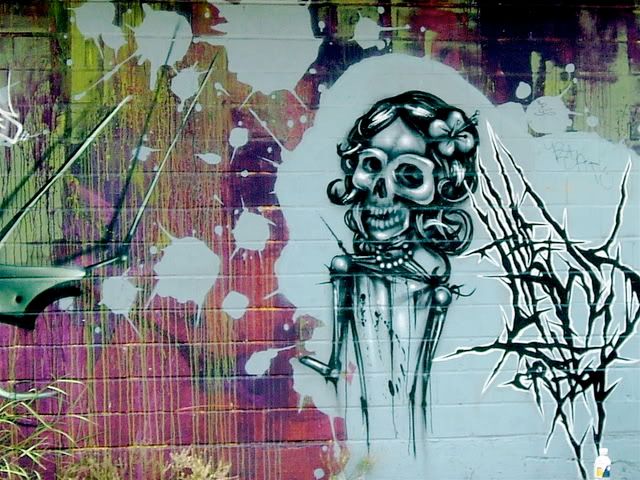 There are many kinds of self-abuse. Here's one of them.

And, again, I admit to stealing the title from a country and western ditty from fifteen or twenty years ago. In the song, he's being denied his husbandly privilages. This poem is about self-denial, as well as denial of self.


queen of denial

I saw her
yesterday
as she got
our of her
volvo
convertible

dark sunglasses
long platinum
blond hair
with a dark
roast tan
that never
saw the sun
and must have
cost a fortune
lips and nails
red like fire
engine blush
and thin
high fashion
thin another
way to say
excruciating
famine in
africa thin

I said hello
but she didn't
respond
smile options
botoxed
from memory
and I imagine
the human
buried some
where within
this artifact
the pretty little
girl with the
wide open
smile
who grew
into this
gargoyle
sacrificed to
desperation








Our next poem is from Michael Van Wallenghen, a professor of English at the University of Illinois. The poem is from his third collection, Blue Tango.


The Age of Reason

Once, my father got invited
by an almost perfect stranger

a four hundred pound alcoholic
who brought the drinks all day

to go really flying sometime
sightseeing in his Piper cub

and my father said Perfect!
Tomorrow was my birthday

I'd be seven years old, a chip
off the old daredevil himself

and we'd love to go flying.
We'd even bring a case of beer.

My father weighed two fifty
two seventy-five in those days

the beer weighed something
the ice, the cooler. I weighed

practically nothing: forty-five
maybe fifty pounds at the most -

just enough to make me nervous.
Where were the parachutes? Who

was this guy? Then suddenly
there we were lumbering

down a bumpy, too short runway
and headed for a fence...

Holy Shit! my father shouted
and that's it, all we need

by the way of miraculous
to lift us in a twinkling

over everything - fence, trees
and powerline. What a birthday!

We were really flying now...
We were probably high enough

to have another beer in fact,
high enough to see Belle Isle

the Waterworks, Packard's
and the Chrysler plant.

We could even see our own
bug-sized house down there

our own backyard, smaller
than a chewed-down thumbnail.

We wondered if my mother
was taking down the laundry

and if she'd wave...Lightning
trembled in the thunderheads

above Belle Isle. Altitude
2,500; air speed: one twenty

but the fuel gauge I noticed
quivered right on empty...

I'd reached the age of reason.
Our pilot lit a big cigar.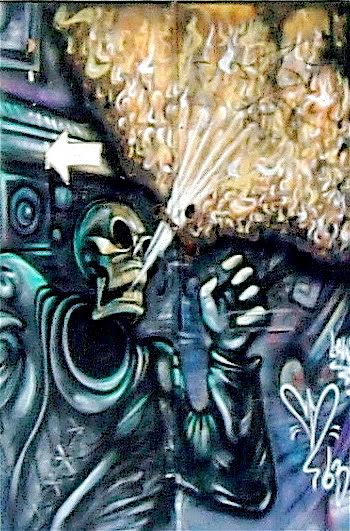 Now, the next installment of the anti- Vietnam War poem The Teeth Mother Naked at Last by Robert Bly. Some might question why I continue to post sections of this poem, while, with each posting, mentioning the reservations I have about it.

I continue to use it because, despite my reservations about the poet, the poem is brilliant. And, each time I post it, I think more about my reservations and come closer to understanding them. It is the coldness I sense in the poem that continues to bother me, and the impression I get that Bly, however brilliantly he might write of the pain and blood of war, never actually knew anyone who died in this or any other war. Plus, a real, if possibly unfair, feeling that the Vietnamese deaths weigh on him more than the American dead. It seems a white hat/black hat affair to him, a simplistic approach that can't see or understand the tragedy in the gray.

Anyway, here's the third section of the poem, abused by me again, as usual.


The Teeth Mother Naked At Last

III
This is what it's like for a rich country to make war.
This is what it's like to bomb huts (afterwards described
as "structures").
This is what it's like to kill marginal farmers (afterwards
described as "Communists").

This is what it's like to see the altimeter needle going
mad:

Baron 25, this is 81. Are there any friendlies in the area?
81 from 25, negative on the friendlies. I'd like you to
take out as many structures as possible located in those
trees within 200 meters east and west of my smoke mark.

diving, the green earth swinging, cheeks hanging back,
red pins blossoming ahead of us, 20-millimeter cannon
fire, leveling off, rice fields shooting by like telephone
poles, smoke rising, hut roofs loom up huge as landing
fields, slugs going in, half the huts on fire, small figures
running, palm trees burning, shooting past, up again
...blue sky...cloud mountains...

This is what it's like to have a gross national product.

This is what it's like to send firebombs down from air-
conditioned cockpits.
This is what it's like to fire into a reed hut with an
automatic weapon.

When St. Francis renounced his father's goods,
when he threw his clothes on the court floor,
then the ability to kiss the poor leapt up from the floor to
his lips.
We claim our father's clothes, and pick up other people's,
finally we have three or four layers of clothes.
Then all at once it is fated, we cannot help ourselves,
we fire into a reed hut with an automatic weapon.

It's because the aluminum window-shade business is
doing well in the United States
that we spread fire over entire villages.
It's because the trains coming into New Jersey hit the
right switches every day
that Vietnamese me are cut in two by bullets that
follow each other like freight trains.
It's because the average hospital bed now costs two
hundred dollars a day
that we bomb the hospitals in the north.

It is because we have so few women sobbing in back
rooms,
because we have so few children's heads torn apart by
high velocity bullets,
because we have so few tears falling on our own hands,
that the Super Sabre turns and screams down toward the
earth.







You pick up the newspaper and the headline today is the same as the headline yesterday and the day before and days before for five years and you realize there will be no meaningful accountability for the stupidity and stubbornness that is the travesty producing the headlines. The idea that the people causing this will never face any judgment except for the one you haven't believed in in years is enraging.


the list

this is what
I know

he is
a child of
new york
not yet
of an age
to vote
barely
of an age
to shave
dead
in that
foreign
bloody
place from
the blast
of a road
side bomb

this is what
I believe

his name
is seared
on a list
that will be
read when
the day of
accounting
comes
for those who
wasted
his life
and
for the
first time
in my life
I truely do
hope
there is
a hell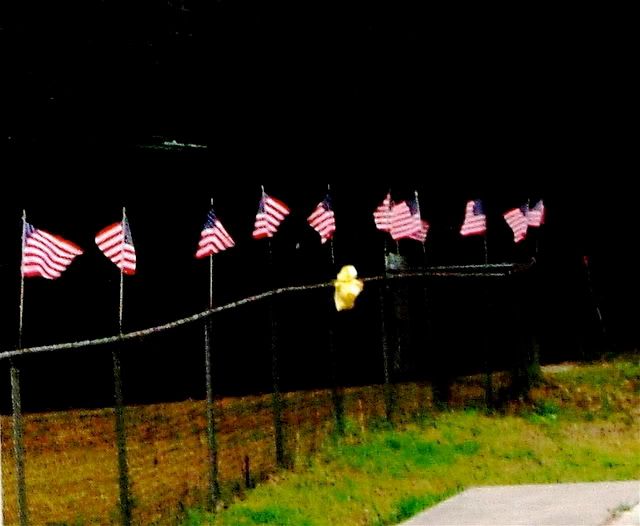 Here's another piece from Dale McLain. She joined us last week for the first time with a great poem. She posted this poem yesterday on the Wild Poetry Forum and it was so good and so on with other pieces I was using, I decided to ignore my cooling off rule and bring her back, for the second week in a row.

Here's the poem.


deferred

There were always the parlor tricks,
a card drawn from a powdered bosom,
the drinking glass crushed in your bare hand,
no blood or water, but an orange
swallowtail emerging from the shards.

I would lean against a quaintly peeling column
on the south end of the porch, nurse
my scotch and watch you charm the ladies.
The flowers bloomed to compliment
your eyes. That summer we forgot the war

though Jimmy and Oswald were missing
and Luther's grave was still mounded and raw.
You joked about your asthma, feigned so weak
a breath you could not sigh over Ella's copper
curls or Caroline's perfect, beribboned waist.

You were an emperor in linen slacks,
a deity with boyish hair and spotless hands.
I worshipped you like all the rest.
In my cups, I allowed myself to sweeten
the memory of your kiss with a rich honey

of dreamed devotion. You belonged to all
of us, accepted our preening like a sparrow,
tamed and clipped. Did I love you
best or only truthfully? The tremble
in your hands took my breath.

Because I stood apart,
that prodigal summer, you chose me
to find you hanging like a lone pennant
in the boathouse. I took this for love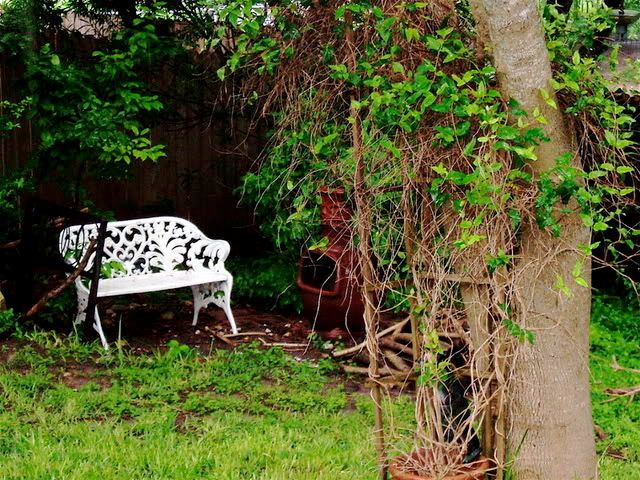 And Alice Folkart is back this week to. I so like her work, I always want to use everything she does.


Spent Rain

Awake when I should be asleep
sleep walking?
sleep waking?
sleep writing?

I sit in the light,
surrounded by darkness,
deep, black,
sounded
with cackling,
chuckling,
a bird?
An animal hunting,
scrabbling through the leaves?

I step outside into the hot night.
No stars, no wind,
just drip, drip, drip
the hollow sound of
spent rain off the eaves.

Sounds as tired as I am.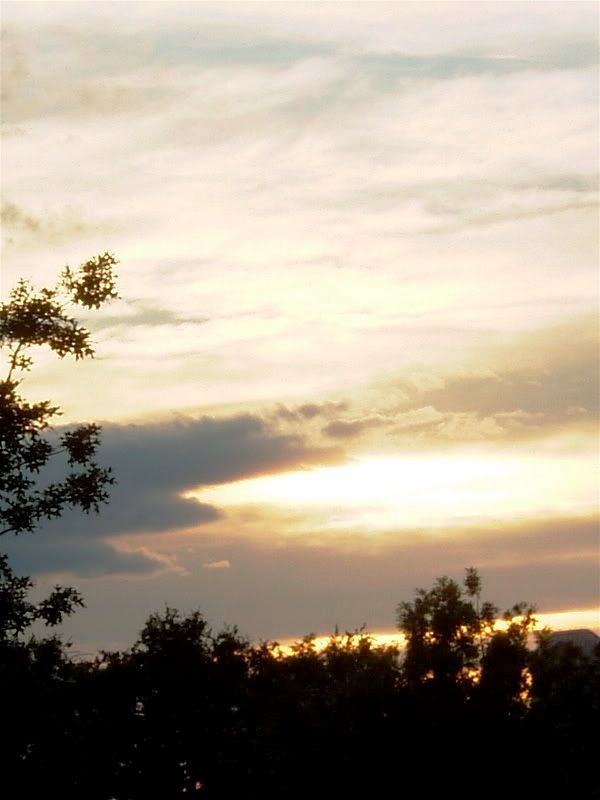 The Classical Tamil Anthologies refers to a body of classical literature created the Tamil people, a subgroup in India with a 2000 year recorded history, between the years 200 BCE and 300 CE. The anthologies include 2381 poems written by some 473 known and anonymous poets, both men and women, from various professions and classes of society. The poems fell out of popular memory beginning about 1000 CE. then were rediscovered the 19th century by scholars such as S. V. Damodaram Pillai and U. V. Swaminatha Iyer.

Here are examples of the works in the Anthologies. All are translated by A.K. Ramanujan.


The first poem is by Mamalatan a poet of the classical Tamil period. I was able to find several reference to him/her on the web, as well as references to this particular poem, but no biographical information.


What She Said

Don't they really have
in the land where he has gone

such things
as house sparrows

dense-feathered, the color of fading water lilies,
pecking at grain drying on yards,
playing with the scatter of the fine dust
of the streets' manure
and living with their nestlings
in the angles of the penthouse

and miserable evenings,

and loneliness?



The next poem is by Maturaikkataiayattar Makan Vennakan. I could find nothing about him/her on the web.


What She Said To Her Girl-Friend

Once, you said
let's go, let's go
to the gay carnival in the big city:

that day
the good elders spoke of many good omens
for our going.
But he waylaid me,
gave me a slingshot and rattles
for scaring parrots,
and a skirt of young leaves
which he said looked good
on me.

and with his lies
he took the rare innocence
that mother had saved for me

And now I am like this.


Now, a poem by Maturai Eruttlan Centamputan. Again, I could find references to his work, but no bio. Somebody who knows something about classical Tamil poets ought to get to work with Wikipedia on this.

What She Said

Before I laughed with him
nightly

the slow waves beating
on his wide shores
and the palmyra
bringing forth heron-like flowers
near the waters,

my eyes were like the lotus
my arms had the grace of the bamboo
my forehead was mistaken for the moon

but now


Kannan, our next poet, is recognized for his/her place as a poet of the classical Tamil era, but no more detail of his life could be found.


What Her Girl-Friend Said To Him

Sir,
not that we did not hear the noise
you made trying to open the bolted doors,
a robust bull elephant
stirring in the night
of everyone's sleep;
we did. But as we fluttered inside
like a peacock in the net,
crest broken, tail feathers flying,

our good mother held us close
in her innocence
thinking to quell our fears.


And a last one by Kollan Arici. Again, though he seems to be an important person in world literature, the web seems to know nothing of him.


What Her Friend Said

The great city fell asleep
but we did not sleep.
Clearly we heard, all night,
from the hillock next to our house
the tender branches of the flower-crusted tree
with laves like peacock feet
let fall
their blue-sapphire flowers.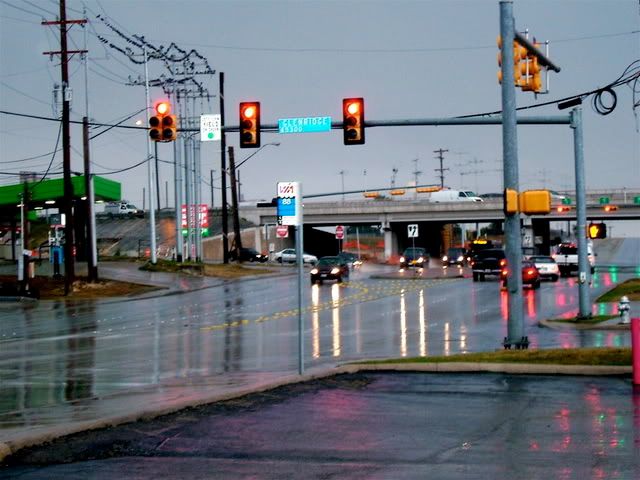 Here's another of those remembering things.


2 am to 2 pm

there was a time
when I drove a
yellow cab in
a small city in
south texas

barely 21
and just a
couple of months
of legal age
for the job,
I drove 2 pm
to 2 am, 7 days
a week and on
a good week
might have made
$30 which was
crap for money even
for south texas
in 1965

I made the
airport runs,
took little old
ladies to the
supermarket
in the afternoon,
picked up the
whores when
the sun went
down for a trip
across town
to a couple
of the motels
that specialized
in assuring cotton
buyers had interesting
company
in the evening
when they came in
from the fields
hot, hungry and
horny,
and, of course,
between
whores,
the semi-drunks
on their way
to total blackout
smash-
dom
at any one of the five
hundred cantinas
on the south
side,
knowing I'd see them
again at 1 am when
the bar's closed

I hated
that last hour,
the hour of the drunks,
smelling them
passed out
in my back seat,
watching
couples
in my rear view
mirror
either in a state
of semi-fuck or
punching each other
out, hauling the old
shrimper who came home
every three months
with a pocketful of money
that he usually
got beaten out of him
in some dark bar or another,
getting into my cab all beat
to shit, drunk, struggling
to come up with the 75 cents
he needed to get home
to his mother,
a ninety year old
crone
he cursed
from the time
he got into the cab
until he got home,
stumbling
to his front door,
and I'll not forget
the guy with the knife,
drunk enough to think
he could mug me,
so drunk
he dropped his knife
and while he was
crawling around
the back seat
looking for it
I was able to pull over
and toss him out on the
street, spitting
and cussing at me
in spanish
and some other
language
foreign to me
and maybe to him
as well

I hated the job,
but I was driving
an old '49 chevy
fastback
junker
and it was nice
to drive around in a
new taxicab all day and
as for the lousy pay,
if I had been willing
to work a lot harder
I could have made more money
picking
cotton,
but I did that once
never wanted to do it again
so I figured
the whores
and drunks
and little old ladies
were a better deal
overall,
as long as they
left their
knives
at home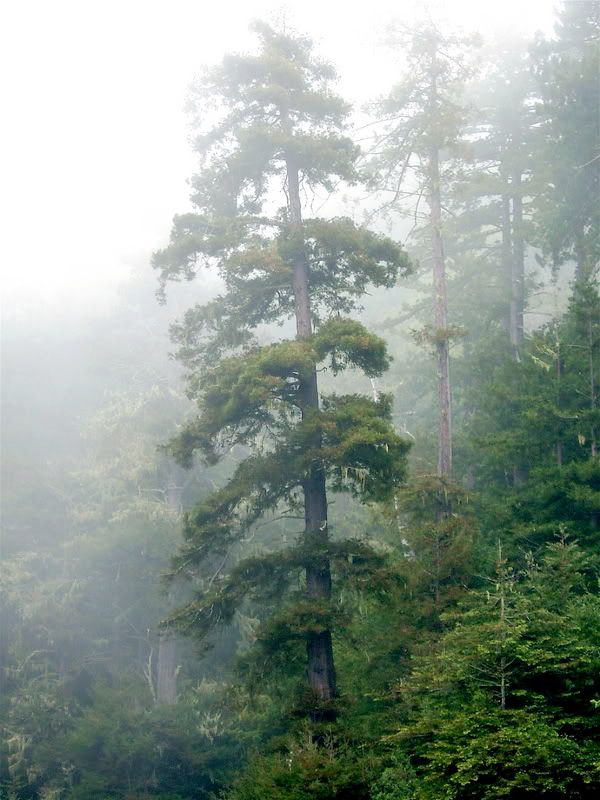 We're going on two more little trips with Blaise Cendrars, then let him rest up some. But there is still, in weeks ahead, a whole world to discover with Blaise.

For now, though, there's this.


VII. City of Frisco

It's an old hulk eaten away by rust
Twenty times in dry dock and engine makes only 7 or 8 knots
And to economize they burn old half-used cinders and cast-off coal
They hoist some makeshift sails every time there's a puff of wind

With his scarlet face his bushy eyebrows his pimply nose Captain
Hopkins is a real sailor
Little silver rings pierce his ears
This ship is loaded exclusively with the caskets of Chinese who died in
America but who wanted to be buried in their native land
Oblong boxes red or light blue or covered with golden inscriptions
Now that's a type of merchandise illegal to transport


VIII. Vancouver

In the thick fog that packs the boats and docks you can barely hear the
bell ringing ten o'clock
The docks are deserted and the town is fast asleep
You walk along the low and sandy coast where a glacial wind is blowing
and the long Pacific waves are breaking
The pale spot in the murky shadows is the station for the Canadian
Northern the Grand Trunk
And those bluish halos in the wind are steamers bound for the Klondike
Japan and the East Indies
It's so dark I can barely make out the street sign as I lug my suitcase
around looking for a cheap hotel

Everyone has embarked
The oarsmen are bent over the oars and the heavy boat loaded to the
gunwales pushes into the high waves
From time to time a little hunchback at the tiller changes their course
Steering his way through the mist guided by a foghorn
They bump against the dark mass of the ship and Siberian huskies rise
on the starboard quarter
Washed out in the gray-white-yellow
As they were loading fog








Often, in my opinion, life is much simpler if you just accept that what is is what is and what is gonna be.


good idea, I'll start next tuesday

I'm old
and I'm fat
with a belly
like a beach
ball got blown
up inside
and hope
someday
to be older
and thinner
but will settle
for older
with beach
ball intact
if that's
the price
to pay
and
all good
resolutions
aside
I think
it might be
the best
I'll ever do
anyway
given
my knack
for denial is
near extinct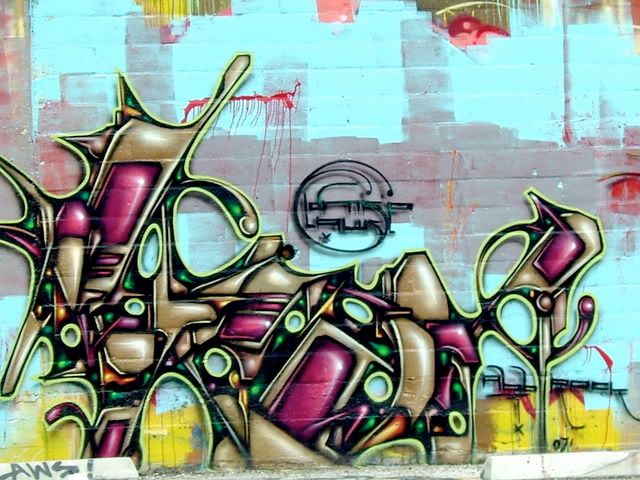 That's it for this week. Time to grab the old ride and book it.