Orange Bloosom Special
Saturday, June 16, 2007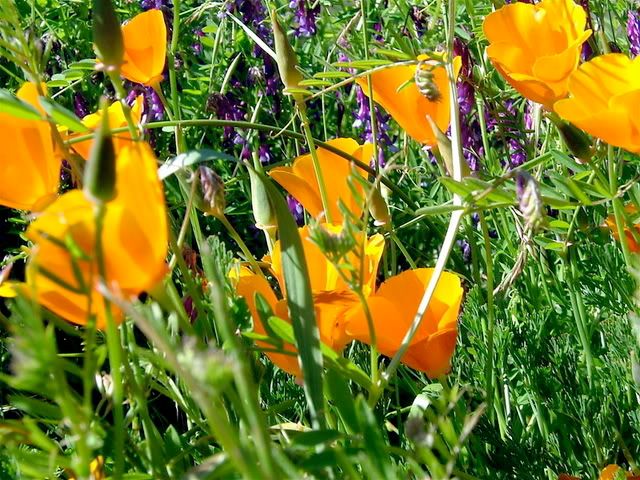 II.6.3





We're back again, with poems from across time and around the world.

I was just thinking that when I started this, I had intended it to be mostly about poetry, but also about other things I liked.

There hasn't been much time or space for "other things" over the past months, but I did finally get to the movies last week and saw the cleverly diabolic Mr. Brooks. Great, bloody fun, I recommend it, with the understanding that for some the fun may occasionally be too bloody.

Now, back to the poetry.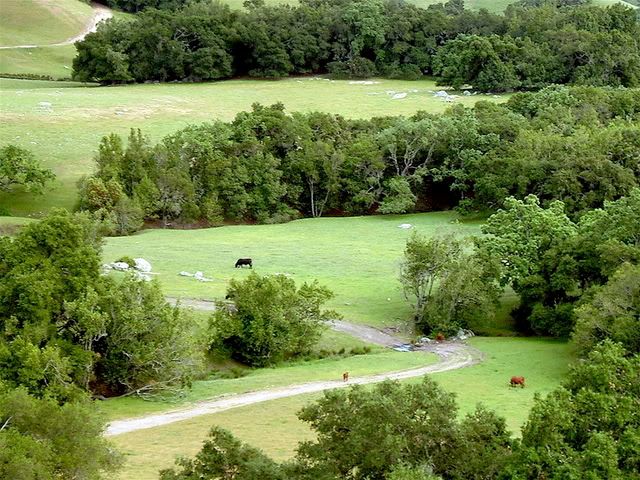 We begin with this piece from our friend Dave Ruslander, a poet from rural Virginia. The poem is from his book Voices In My Head.


Sweetboy

I saw him, bright red chestnut
with two white feet,
seventeen hands and a tapered
white blaze.

He burst from the barn dancing,
flying lead changes around the ring
on springs, nostrils flared, snorting steam.
His bronze coat reflected the early light.

He was a watch spring wound tight
about to burst from his coat.
His thick neck bowed,
chin drawn up beneath its mass,
shoulders sifting and wide eyes darting,
knees pumping like pistons as he trotted,
coat radiating the sheen of a new copper
penny.

Seized by impulse, I was going
to greet this thousand pound
lightening bolt.

Slowly I approached, spoke in soft tones
Easy Big Red, I'm coming in here now;
you behave big boy. Come on down now.

As though greeting an old friend, he
walked up with a poised and playful nature
and sniffed my outstretched hand.
His wild musk lay in the saddle of my palm,
he was inside me.

I embraced him, whispering

I love you big boy.

He let loose a massive sigh
from somewhere deep inside.

I'll take him, I said, looking over my
shoulder at the owner.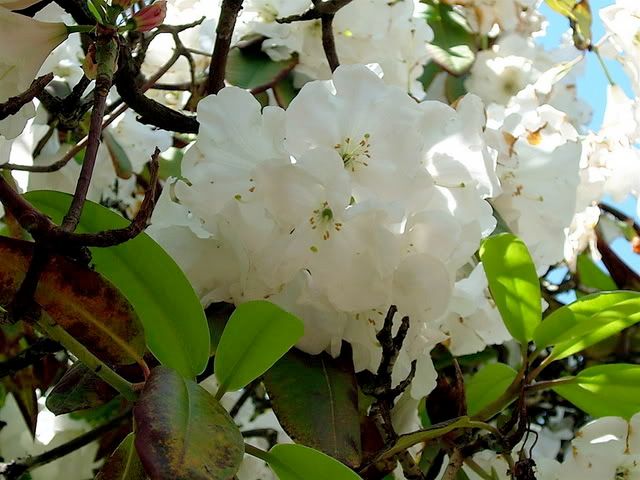 Now, we have this portrait from Gwendolyn Brooks.


Mrs. Small

Mrs. Small went to the kitchen for her pocketbook
And came back to the living room with a peculiar look
And the coffee pot.
Pocketbook. Pot
Pot. Pocketbook.

The insurance man was waiting there
With superb and cared-for hair.
His face did not have much time.
He did not glance with sublime
Love upon the little plump tan woman
With the half-opened mouth and the half-mad eyes
And the smile half-human
Who stood in the middle of the living-room floor planning
apple pies
And graciously offering him a steaming coffee pot.
Pocketbook. Pot.

"Oh!" Mrs. Small came to her senses,
Peered earnestly through thick lenses,
Jumped terribly. This, too, was a mistake,
Unforgivable no matter how much she had to bake.
For there can be no whiter whiteness than this one:
An insurance man's shirt on its morning run.
This Mrs. Small all now soiled
With a pair of brown
Spurts (just recently boiled)
Of the "very best coffee in town."

"The best coffee in town is what you make, Delphine! There is
none dandier!"
Those were the words of the pleased Jim Small -
Who was no bandier of words at all.
Jim Small was likely to give a good swat
When he was not
Pleased. He was, absolutely, no bandier.

"I don't know where my mind is this morning,"
Said Mrs. Small, scorning
Apologies! For there was so much
For which to apologize! Oh such
Mountains of things, she'd never get anything done
If she begged forgiveness for each one.

She paid him.

But apologies and her hurry would not mix.
The six
Daughters were a yell, a scramble, in the hall The four
Sons (horrors) could not be heard any more.
No.
The insurance man would have to glare
Idiotically into her own sterile stare
A moment - then depart,
Leaving her to release her heart
and dizziness

And silence her six
And mix
Here spices and core
And slice her apples, and find her four.
Continuing her part
Of the world's business.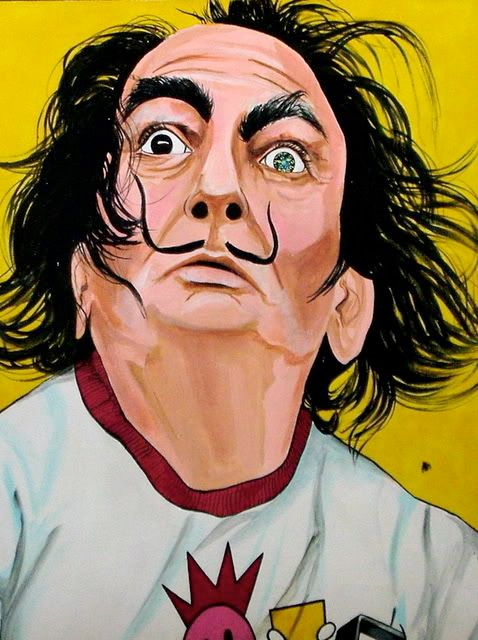 Painting by Rachael Gonzales




I wrote this about a week ago.


facing change is an integral part of successful living

bought new boots
yesterday
down at Sears,
high top
lace-ups,
the kind you'd
wear
for some un-
serious
hiking
while trying to look like
you're just fooling around,
taking
a break after
crossing
the Kilimanjaro
or some deep
African
jungle

they were on sale
which makes them
look pretty good
even though they're
tight,
stiff and
unyielding
and pinch my toes
like briar-thorn
socks

but
wore
them all day
anyway

breaking them in

cause
that's what you
gotta
do with change
in all aspects of your life

face it

stare it down

make change your
friend....

bullshit

my feet hurt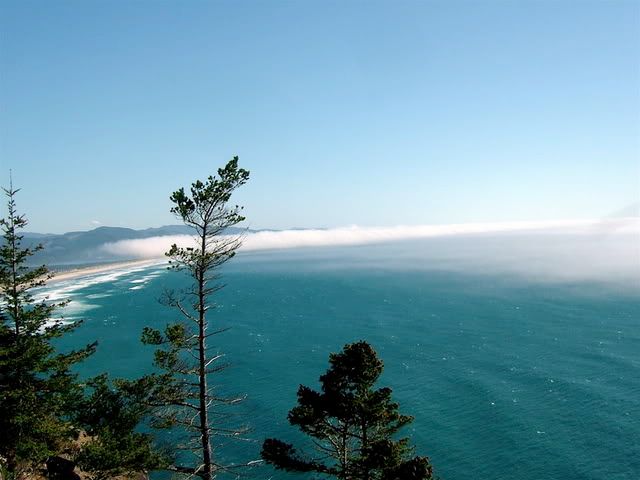 Now, this poem, from the book Forbidden Words by Portuguese poet Eugenio de Andrade.


Song with Seagulls of Bermeo


Is it March or April?
It's a day of sun
close to the sea,
it's a day
in which all my blood
turns to caresses and dew.

What color did you wear?
The light of dawn or lemon?
What clouds are you looking at,
what high hills,
while turning your face
from the words I write,
standing here, demanding
your love?

Is it a day in May?
It's a day in which I stumble
on the air
in search of the blue of your eyes,
in which your voice,
within me, asks,
insists:
Se te fue melancolia,
amigo mio del alma?

Is it June? Is it September?
It's a day
in which I am laden full with you
or with fruits,
and I stumble through the light, like a blindman,
in search of you.

(Translated by Alexis Levitin)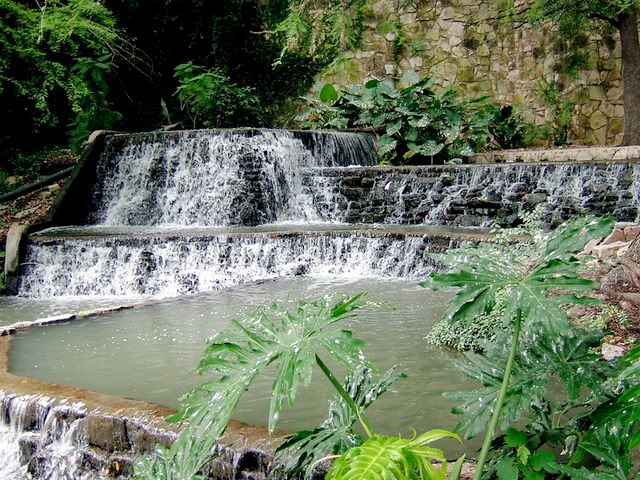 Martha Galphin is with us for the first time. She was born and raised in Kentucky and now lives in New York. She is an actress, an English language teacher, and a writer. She says she is delighted to be here, just as we are delighted to have her.


exhilaration, then and now

sweltering summer:
muscles taut, straining to run
whack, fling, scramble, go!
girl playing with the big boys
wets her pants on second base.

classroom fluorescence:
toothsome teacher listens laughs
sweats dances claps asks,
time disappears; suddenly,
"Excuse - ladies room - be back."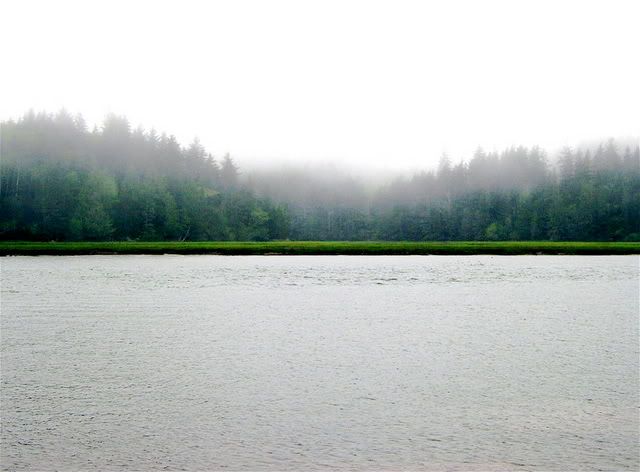 This next poem is by California poet and entrepreneur Charles Entrekin. It is from his book In This Hour, published in 1989.


Letting Go

Yes. Best of all is the water, flat,
skipping stones on the surface. Empty
evening light. Yes. It was perfect.
We made love and napped in the firelight.
Outside, the gray breath of a storm.
I remember bluegill, fish large
as your hand, swimming like leaves,
and my grandfather's bottom land, his
swamps and creeks. Yes,
your breasts remember me, and
my fingers remember you,
soft as chrysanthemums, wet.
Yes. All right. But afterwards
when I said never mind the old man
in the restaurant with money,
never mind the cold incoming fog,
it made no difference.
Yes. I know each evening
brings the chance of being wrong,
but tonight the water's smooth, and
even in December the sea birds are here,
arriving in a vague and brittle white
across the sea shore; they are on time
and alive inside their own complex
of reasons and joy.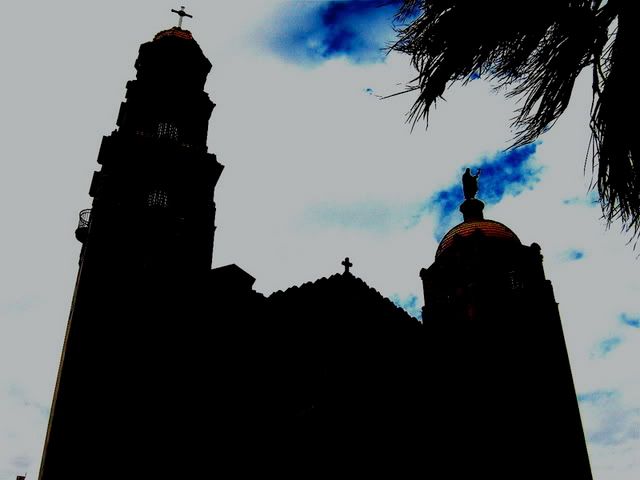 Apprentice religious scholar Alice Folkart on prayer. I think she's for it.


The Illusion of Prayer

Our father
which art in heaven
lead us, hey,
read us a bedtime story
in the valley
of the shadow.
Make us to lie down
in the begonia beds,
visions of sugarplums
dancing, romancing
the stone alone.
Hallowed, hallows,
gallows humor
when our cup runneth over
and we are in clover
up to our toils,
anointed with oils
which we'll fight for,
our backs at the door
in the rocket's red glare.
I swear, but I shall not want
unless I haunt the still waters.
my only need, as I sit 'mong the reeds,
is to restore my soul,
make it whole with thy rod and thy staff.
Lead me,
deliver me, all aquiver to my love.
Oh, comfort me
when thy Kingdom comes,
don't let some dumb ass
screw it up, just pass that cup
and butter my daily bread.
Shirley! Send Goodness and Mercy
over to our table,
for mine is the kinkdom
and the power and the story,
maybe never.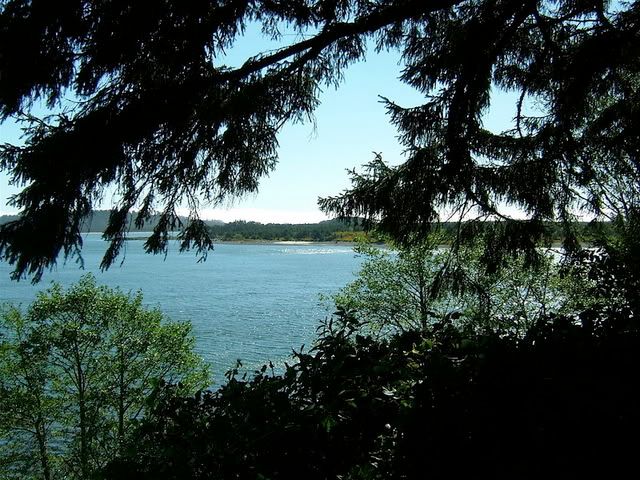 Across State Lines is a book I found at a second hand book store several months ago and have used it here several times. The book is a collection of fifty poems, each one representing one of the fifty states of the United States, written by a range of poets including the likes of Willa Cather, Billie Collins, Lawrence Ferlinghetti, Robert Frost, Nikki Giovanni, Langston Hughes, Walt Whitman, Wallace Stevens and others. This poem from the book was selected to represent Minnesota and was written by Pulitzer Prize winner James Wright.


A Blessing

Just off the highway to Rochester, Minnesota,
Twilight bounds softly forth on the grass.
And the eyes of those two Indian ponies
Darken with kindness.
They have come gladly out of the willows
To welcome my friend and me.
We step over the barbed wire into that pasture
Where they have been grazing all day, alone.
The ripple tensely, they can hardly contain their happiness
That we have come.
They bow shyly as wet swans. They love each other.
There is no loneliness like theirs.
At home once more,
They begin munching the young tufts of spring in the darkness.
I would like to hold the slenderer one in my arms,
For she has walked over to me
And nuzzled my left hand.
She is black and white,
Her mane falls wild on her forehead,
And the light breeze moves me to caress her long ear
That is delicate as the skin over a girl's wrist.
Suddenly I realize
That if stepped out of my body I would break
Into blossom.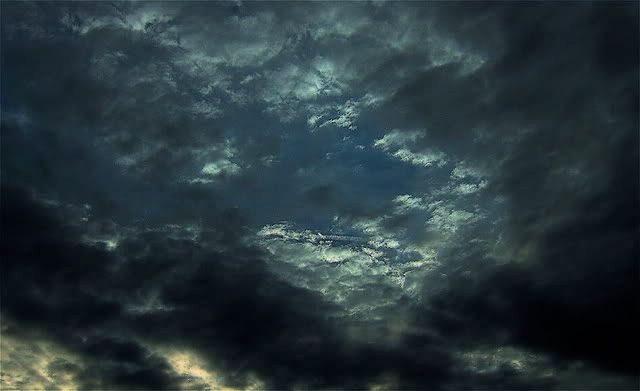 This poem came out of one of my late night walks, reminded by a passing airplane of my father, which still happens often though he's been dead 27 years now. I guess that never stops.

The poem is included in Seven Beats a Second


stories my father told me

I walk tonight under a sky
cool and dry for september
with scattered clouds
lit a milky white by city lights,
soft on the edges,
like marshmallows half melted
in a cup of dark hot chocolate

a plane passes overhead,
a jet whisper in the quiet night,
a military plane of some kind,
not unusual here between
several nearby military air bases
with steady air traffic of all kinds

what a sight, the huge craft
coming in overhead, so big,
like an office building aloft,
and so slow and quiet, hanging,
it seemed, right over me,
just out of reach of a good stretch

I wonder what my father
would have made of them

he told me the story
of the day when he was a child
and one of the great Zeppelins
flew over his little town
and how all the town people
left their shops and all the ranchers
put aside their pasture clearing
and fence building and tried to follow
the great balloon in its slow journey,
a parade of model T's and wagons
across the Texas hill country, until
it left the road and went cross-country
on its way from San Antonio to Dallas

it seems strange today; but that sight
that vision of lighter-than-air grace,
was the closest he ever came to flying

so many things like that he never did

the sky begins to cloud
and I return home,
the marshmallow clumps melting,
the night closing in with me thinking
of my father again, as I do often now,
at the age his life ended,
another lifetime for me since then,
making another me he never knew,
like all the lives he lived I never knew,
except for the stories he told,
some true, some just in passing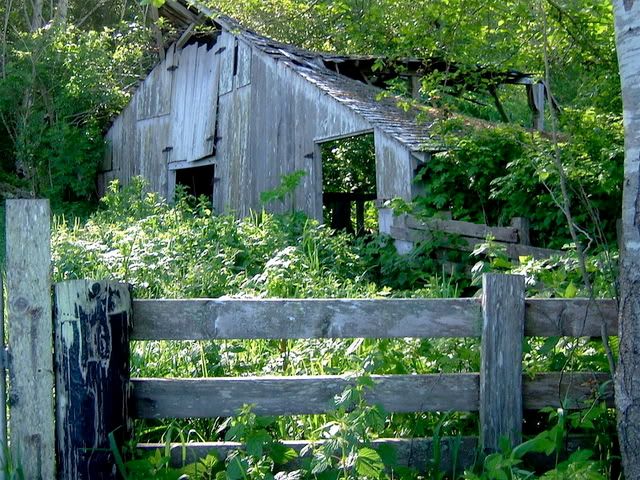 Now a piece from Alaskan meatcutter, bookkeeper, teacher and poet, Arlitia Jones.


The Man Who Lived There...

1.
Gone. Never heard from again.
Not that we'd heard from him
when he was there (unfriendly
bastard). He built that cabin

in one day - more like a shack -
rough-cut with so many cracks
and gaps you could throw a cat
through the wall anywhere. Looked

like Charles Manson - not all
there. I waved at him once - hell,
he put his head down like
never even seen me.

Pulled crab post for a livin' off
Kodiak, out in the Gulf.
Crabbers make good money, but
you couldn't pay me enough

to go out in that water,
winter storms - guys lost over-
board and the captain doesn't
even know it. Gone! Cabbers

don't live long. Probably what
happened to Ol' Manson. Got
tangled in the lines and yanked
off deck - five hundred-pound pot

pullin' him to the bottom
like a dropped anchor. Nothin'
a guy can do 'less he had
a knife. I'd have knives tucked in

my ass if I ever worked
on a crab boat - chance to cut
yourself loose maybe. Better
that than endin' up fishfood.

Wonder if that's where Manson
ended up? Could be he found
a nicer place. I always
wondered what would make a man

take a bunch of perfectly
good wood and fuck it up like
that. Shack leans more every year.
That guy was a real low life.

2.
He lived his own kind of life.
Alone, stretched out in his loft.
I think he reads books all day
till dusk, then, in what was left

of the light, he cooked his dinner.
No electricity, or phones.
He chopped birch for his stove.
From our bay window each morning

I could tell when he stoked
it. Through the trees, twists of smoke
rolling uphill like raw wool
through a comb. What does it take,

I wonder, to make a man
live in a one-room cabin
no bigger than the crab pots
they say he hauled each season -

rusted cage baited with
the one small morsel of truth
a man learns about himself
and throws down into the depths

of an ice-clogged northern sea
(that unknown and murky place
where scavengers pinch, grapple
and are easily enticed

through the trap door). What sharp-clawed
thing dropped in on him to feed?
It must have been something because,
one day he disappeared.

No trace, Think his name was Karl,
and I know he liked to walk.
I remember one winter
I came across the small tracks

of a hare zigzagging
a field of snow. They only went
for a few yards before they
stopped at the spot where two wings

brushed the ground. Could be one
night - hungry moon on the wind -
he walked out in the open
under a bright eye honed

and

dropping.


I meant to do only one Jones poem. But this immediately followed the one above and it's short and I like it, so here it is.


Sign On A Cabin In The Caribou Hills

This cabin belongs to Eileen Black.
My husband and Marvel and I built it
by hand in 1957. Friends
are welcome to use it: Perly and his
gang, Johnny Pete, Mike Klink, Bob Eber-
hard and Bob Jackovik, Diego Ron and
Steve Redmon, George & Maria, Margie
and Marty and the kids if they're along.
Donny Shelikov can come in and
Karl and Tony if he ever comes back.
Ed Greeley, keep out.
If you're lost and need a place
to get in, you can spend the night. I left
Sanka and dry goods. Help yourself.
Please clean up. Don't attract bears.
Leave it the way you found it - woodpile
stocked and kindling dry. Remember, close
the door tight and leave it unlocked.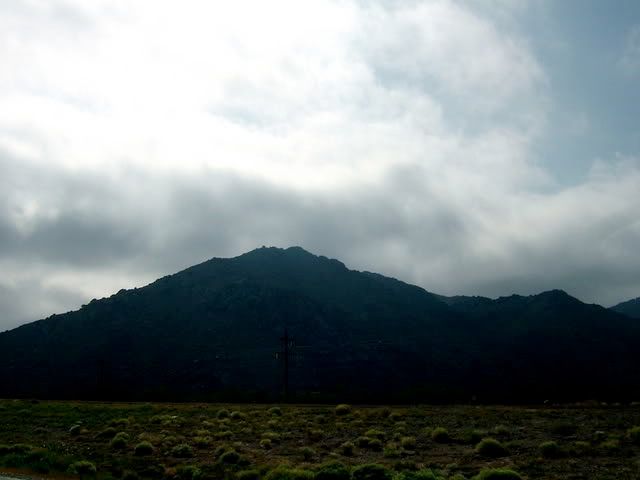 Here, from California, is our friend Alice Folkart writing about the drought in her area. We usually have more dry years than wet here in San Antonio, so I know exactly the desperation and disappointment she talks about in her poem.


Three Gray Days

Three
gray
days

sky
as low
as a hung over,
sorry
drunk

every
leaf,
blade
of grass,
twig,

quivering
as if
the
impossible
were about
to happen,

a storm

to end
the drought.

But no,

rain
and sun

both
have
forsaken us.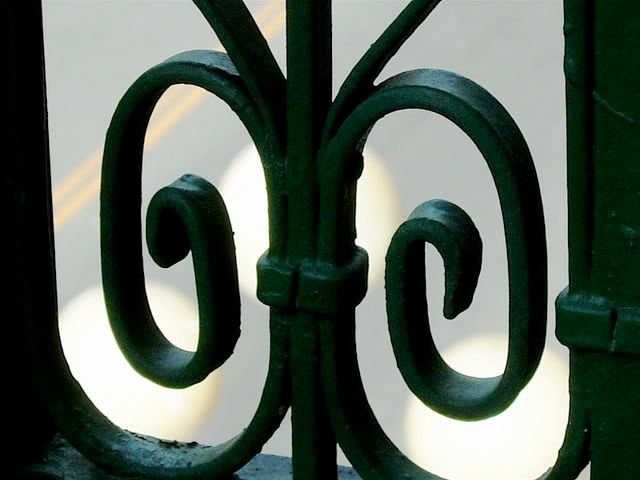 I stopped in at a used book store when I was in Austin this week and picked up several books, including bum rush the page, edited by Tony Medina and Louis Reyes Rivea. The book is a proudly radical compilation of new and exciting poets.

The poem below, from the book, is by Gary Johnston poet, publisher of Blind Beggar Press and coeditor of New Rain.


Blood is the Argument

All he wanted
For Christmas
Was a fly girl
In a red dress,
Forty ounces &
A blunt.
Rap music
Coming out
The side of
His mouth,
A smile across
His dark face.

He was Tupac,
Biggie Smalls.
A legend
In his own mind.
End & means,
Product of all
The wrong things
Done by all
The wrong people
At all the
Wrong times.
He was blood
In the argument,
Lesson of what
A generation
Forgot to teach.

Fred Hampton
Murdered
in a Chicago
Rooming house,
Bobby Seale
Hog-tied in
The name of justice,
Assata running
For her life,
Geronimo Pratt
Thirty years
In the penal colony,
Huey mind drugged,
Strung out,
Dead on a Revolution that
Was more rhetoric
Than action.

Somehow
We have
Forgotten the
Lessons of our
Past, fine
Line between
Thought & deed,
Preaching to
Congregations,
Half-stepping
Their way
To oblivion,
The twenty-first century.
The dead & dying
Among us call our
For more than
A whisper,
A rap line
Thrown down
Home girls
Weighted down
By the size
Of their earrings.

Ghosts &
Murderers
Are the sum
Of our Memory.
They stumble over us
As dead men
Pressed between
the pages of a book
& those not crushed
are born again,
waiting on Jesus
for the last revolution.

Small pockets
Of resistance
Left over
From the sixties
Still plot
Insurrection
Yet know we talk
A good game,
That we've
Been played
& are still
Our best, worst enemy.
The nightmare
Of our lives
Is to live
Each day
Remembering
Talk is cheap
Life is fragile
Commodity on
History's shore,
Reminiscing:

...if you hear any noise
it's just me and the boys
making like revolution.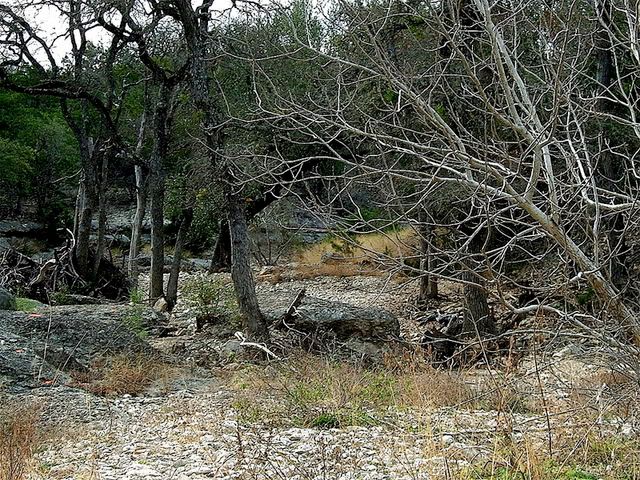 Here's one of my drought poems, from a couple of summers ago when it seemed finding water on Mars was more likely than finding water on my backyard.


bzzzzz zap

I think
there must be
a great rain-zapper
high in the sky
over this city,
circling this city

like the bug
zapper
on your patio,
drawing in
all the pesky
insects
that whine
in your ear
and bite
at your arms
and neck,
drawing
big itchy bumps
that turn red
and infected
the next day
after you scratch
scratch scratch
all night
until
bzzzzz zap
and there's a
little purple flash
and a tiny puff of
cremated insect
smoke
that drifts away
in the wafting
summer breezes

bzzzzz zap

rain clouds
surround us,
piling black
and scowling
all around us
and you can see
the rain fall
in great washes
and sheets of wet
all around

then stopping
like all the little
raindrops
have been
zapped away
in a neat circle
around the city
and it is
dry
dry
dry
and grass
turns brown
and ugly
and sapless
trees crash
to the ground
in the slightest
wind and their
leaves curl
into dry little
cocoon-like
husks
on their branches
and even the cactus
begins to wilt

bzzzzz zap

there is no other
explanation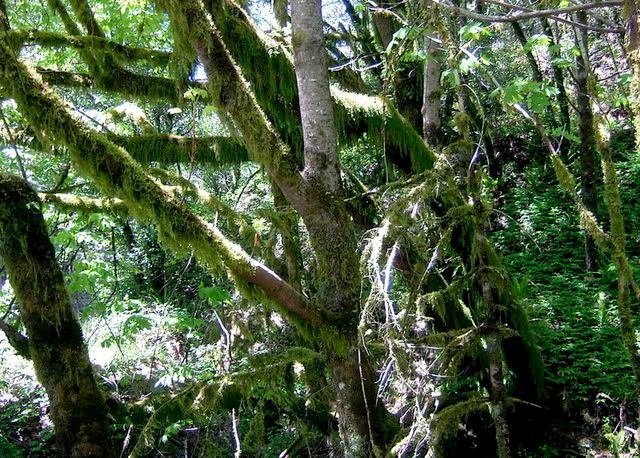 Selecting again this week from Harper's Anthology of 20th Century Native American Poetry, we have these short poems from Lance Henson.

Henson is a Cheyenne, born in 1944 and raised near Calumet Oklahoma. He is the poet in residence for more than three hundred schools in Oklahoma and other states. He has published six books of poetry, including In a Dark Mist which is the first major collection from Cheyenne into English by a Native American.


Solitary

on a cold night
i forget the story of my birth

i forget the long fingers of sleep
the magic of names

to go alone

i begin by asking the winds
forgiveness


Day Song

perhaps on a sunday
like today
under the sound of a lone bell

perhaps in the brightest snow of the year
or in autumn
while the leaves are in their last clothes

someone will lie down
feeling in his blood a singing wind
that in all his days
he has witnessed
only once

when dust stopped on the shivering road
and looked into the mirror


Grandfather

("Grandfather" is Lance Henson's translation of the Cheyenne poem "Nam Shim")

grandfather
my heart looks toward you
red sage of sunset
evening star
the night hawk sings
your name


At Chadwick's Bar and Grill

a sky the color of a wren's breath
hangs over red clouds
hint of rain
and home is dirt underfoot
tu fu and li po have
forgiven nothing
not waking drunk under any moon
or the incessant calling
of a loon
so waiting is the roses own
signature
the spider catches the fly
at morning
whether i am there
or not


coyote fragments

I
he is rust
in moonlight

2
when the roadman paused
we heard our brother's voice

3
one track
in snow

4
eight without ears
hang upside down from fence posts
near hammon oklahoma

5
the moonlight splashes
in their eyes


splitting wood near morris, oklahoma
on robbie and lesa mcmurty's farm

a gray heron flies past
mixes its wings with the stark
winter limbs of trees
splitting wood this morning with my brother's ax
i trace the seam through a red elm
it splits clean with one strike
the sound crosses the water of a small pond
and dissipates in a circle around me
later stacking the wood
the smell of resin strong in the air
i raise a small piece of oak to my mouth
chewing the sweet dry heart
i face east
in the mist of this new day
and ask for something from the wind
something bright and clean
to carry forward
and leave behind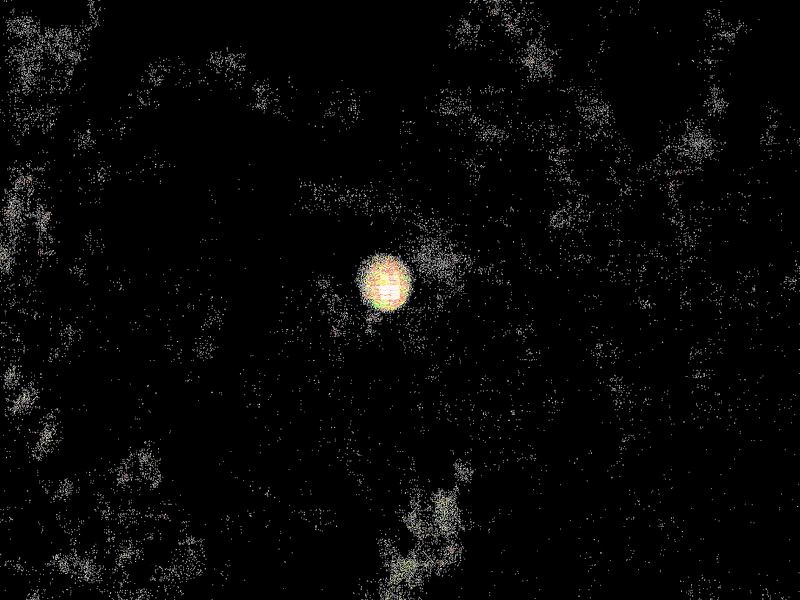 We are cheated, most of us, at least, in never knowing a night unbroken by the artificial light of man, never knowing the fullness of a "starry, starry night." In writing this poem, I tried to imagine myself one of the early people who lived every night under a bright starlite sky.

I wrote the poem six or seven years ago and used it in Seven Beats a Second.


star bright

imagine the stars
on cold desert nights,
spread across the wide black sky,
beyond the desert and high mesas,
past prairies where trickster coyote calls,
past the land of mortal men
to the place where no man goes,
the place where spirits hunt
ghosts of buffalo

imagine sleeping
with this blaze of night around you,
black stars bright
with cold unchallenged light

imagine
how you must feat the starless night,
when clouds close the sky around you
and bind you prisoner to the dark.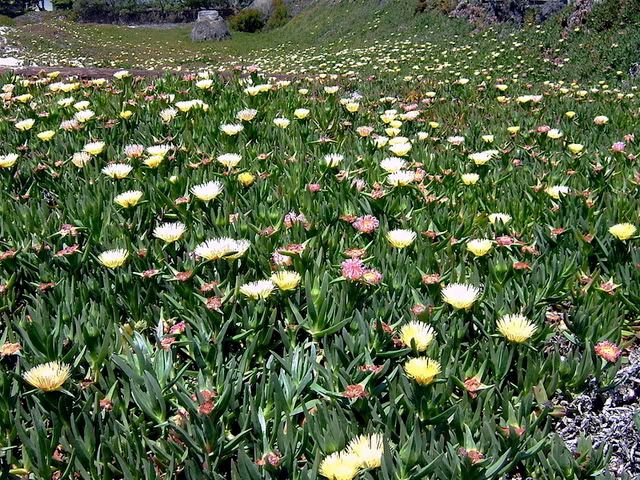 This poem, a macabre piece by essayist, novelist and expressionist poet Gottfried Benn, might deserve a "parental warning."

Benn, born 1886 was a doctor of medicine and an early admirer, and later a critic, of the National Socialist revolution.

Benn started as an expressionist author before World War I when he published a small collection of poems concerned with the physical decay of the flesh.

Benn enlisted in the military in 1914, spent a brief period on the Belgian front, and then served as a military doctor in Brussels. He worked as a physician in an army brothel, then moved to Berlin and practiced as a dermatology and venereal disease specialist.

Hostile to the Weimar Republic, and rejecting Marxism and Americanism, Benn began to sympathize with the Nazis as a revolutionary force. Appalled by the Night of the Long Knives and ultimately disillusioned by National Socialism he abandoned his support for the Nazi movement. In 1938 the National Socialist authors' association banned Benn from further writing.

During World War II, Benn was posted to garrisons in eastern Germany where he wrote poems and essays. After the war, his work was banned by the Allies because of his initial support for Hitler.

He died in West Berlin in 1956, and was buried in Dahlem Waldfriedhof, Berlin.

I pulled this poem from an anthology of German expressionist poems called Music while drowning. It originally appeared in Benn's first poetry collection, Morgue and other Poems.


Happy Youth

The mouth of a girl who had lain a long time in
the rushes
looked so nibbled away.
The breasts broken open, the feed-pipe so full of
holes.
Finally in a copse under the diaphragm
was discovered a nest of young rats.
On sister ratlet lay dead.
The others lived off liver and kidneys,
drank the cold blood and had
spent a happy youth here.
And short and sweet their death was too:
The whole pack were thrown into the water.
Oh! how the little snouts squeaked!

(Translated by R.J. Kavanaugh)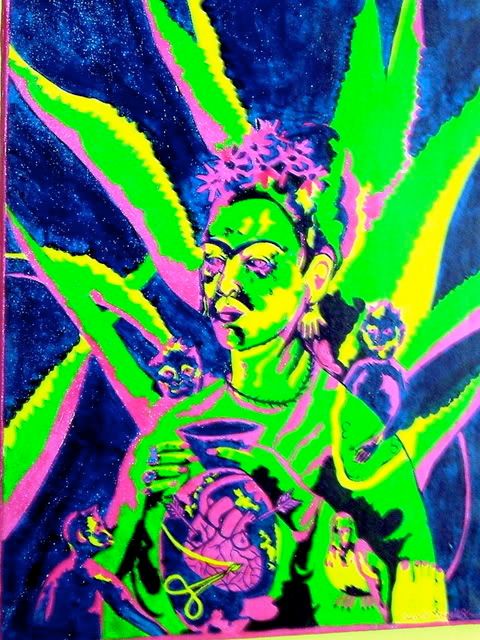 Painting by Rachael Gonzales




Speaking of expressionism, here's a poem by San Antonio's Jason Rubalcaba who might feel right at home with the expressionists.


Zampano

Zampano,
if only you were still alive.
But we are immersed in comedies,
so much easier then beach scenes
where we lose it amidst the sands,
and the tides,
that know no pity.
Oh, but they don't make them
like they used to.
And I am left with ashes
and a memory of a woman
who played a battered trumpet,
beautifully,
before benign nuns
who know only love
and our turmoil
that we struggle to let lose
or hold within.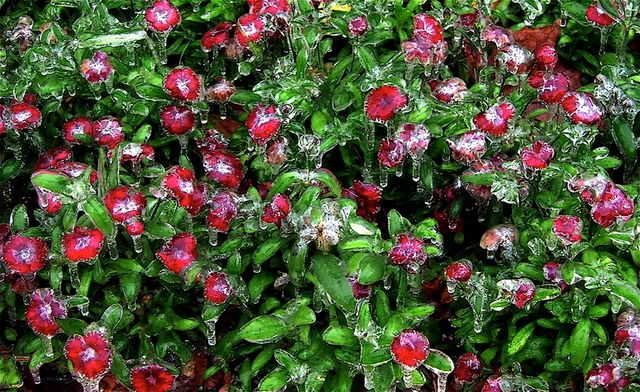 The next poem is by Robert Hayden, an underestimated poet for most of his life.


Those Winter Sundays

Sundays too my father got up early
and put his clothes on in blueblack cold.,
then with cracked hands that ached
from labor in the weekday weather made
banked fires blaze. No one ever thanked him.

I'd wake and hear the cold splintering, breaking.
When the rooms were warm, he'd call,
and slowly I would rise and dress,
fearing the chronic angers of that house.

Speaking indifferently to him,
who had driven out the cold
and polished my good shoes as well.
What did I know, what did I know
of love's austere and lonely offices?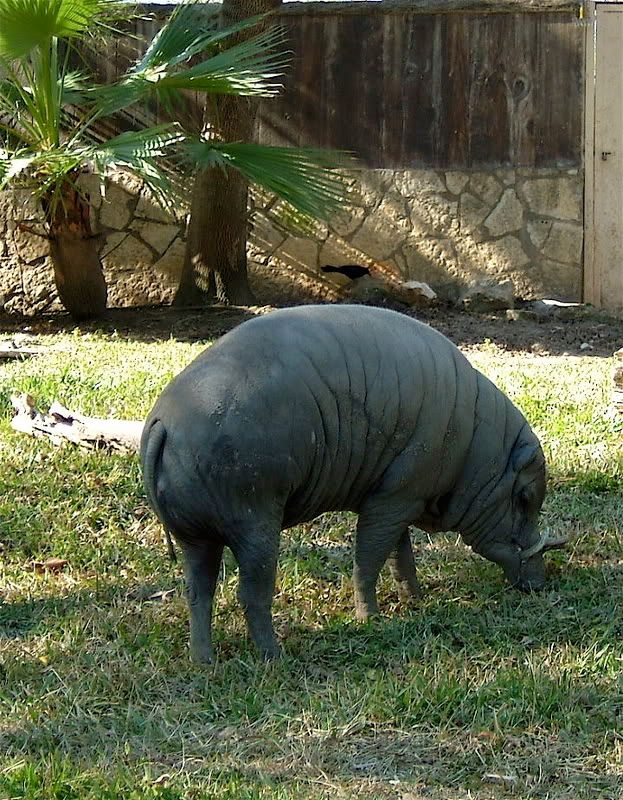 We haven't seen Alan Addotto in a while. So, here he is again, with a few observations from WalMart.


Ramblin' through WalMart gets you to thinking...


You ever notice how much some people remind us of food?
Being a slightly overweight individual (being double my "approved"
size) I do.

Politicians, for instance,,,,,they remind me of potted meat.
Yes, and lawyers too.
I mean it's a sort of metaphoric equivalency here.
Like the meatmoosh in the little pop top cans
that is technically something a person could possibly eat
the politicians and lawyers are technically human
but still pretty much made up out of some "mystery meat."
at least morally anyway.

Doesn't pay to read the contents label neither.
because sure as hell you won't want anything to do with either
That is if they even admit to their makeup in the first place!

Potted meat people!
Yesssssssss that's what they are
some chewed up extruded ersatz crap
that passes for what it certainly is not
or......at best.......is only nominally so.
I have met several (both the "squashed tube steak" varieties
and the two legged variety and believe me........I know.

And religious fundamentalist evangelists
that's another group of winners........
cheap wieners......I mean really cheap chicken wieners
......The thirty nine cents a pack kind
stuck in the back of the cold display rack
that look a strange shade of pink.
And yes....before you ask....I mean all religions
and all sects first to last
and yes, also I do intend the Freudian phallic image
and limp weenie sex.
I'm not eveeeeeeen going to go into what I think
of religious sick
fundamentalist/political/social change
fanatics
whatever the nationality or race.


What's the point of all this?
No point really.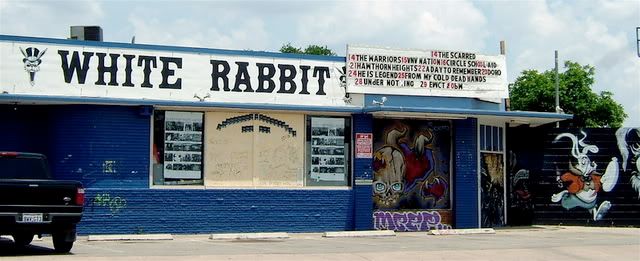 I wrote this poem several years ago after going to one of my son's gigs when he was with a ska band here ini San Antonio. Great band, I still miss them.

The poem is included in Seven Beats a Second.


gotta dance

shirt off
chest glistening
sweat-wet hair long
swinging as he dances
atop the amp rack
twenty feet in the air
arms pumping feet pumping
skanking
lost in the island beat
oblivious
to the bouncers
sweeping across tghe room
like an ebony tide
converging on him
when he jumps down
and breaks for the door
smothering him
like a black cloud
on a sunny day

it's the music
he says
can't you hear it

gotta dance
man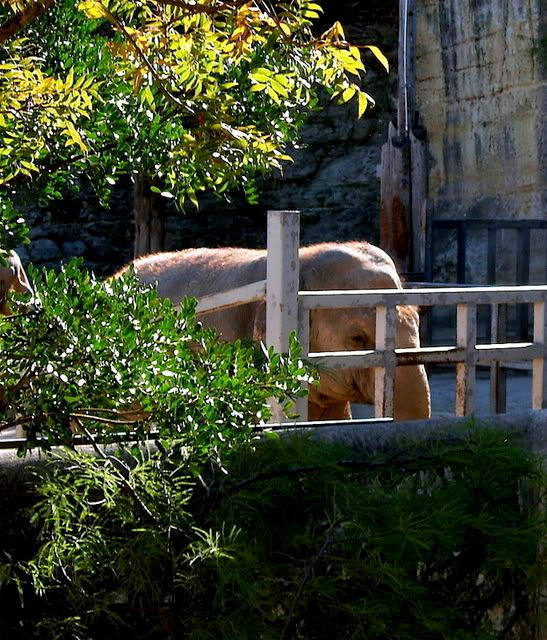 In this poem from her book On The Bus With Rosa Parks, Rita Dove salutes her library.


Maple Valley Branch Library, 1967

For a fifteen-year-old there was plenty
to do: Browse the magazines,
slip into the Adult Section to see
what vast tristesse was born of rush-hour traffic,
decolletes, and the plague of too much money.
There was so much to discover - how to
lay out a road, the language of flowers,
and place of women in the tribe of Moost.
There were equations elegant as a French twist,
fractal geometry's unwinding maple leaf;

I could follow, step-by-step, the slow disclosure
of a pineapple Jell-O mold - or take
the path of Harold's purple crayon through
the bedroom window and onto a lavender
spill of stars. Oh, I could walk any aisle
and smell wisdom, put a hand out to touch
the harsh parchment of dreams.

As for the improbable librarian
with her salt and paprika upsweep,
her British accent and sweater clip
(mom of a kid I knew from school) -
I'd go up to her desk and ask for help
on bareback rodeo or binary codes,
phonics, Gestalt theory,
lead poisoning in the Late Roman Empire,
the play of light in Dutch Renaissance painting;
I would claim to be researching
pre-Columbian pottery or Chinese foot-binding
but all I wanted to know was:
Tell me what you've read that keeps
that half smile afloat
above the collar of you impeccable blouse.

So I read Gone with the Wind because
it was big, and haiku because they were small.
I studied history for its rhapsody of dates,
lingered over Cubist art for the way
it showed all sides of a guitar at once.
All the time in the in the world was there, and sometimes
all the world on a single page.
As much as I could hold
on my plastic card's imprint I took,

greedily: six books, six volumes of bliss,
the stuff we humans are made of:
words and sighs and silence,
ink and whips, Brahma and cosine,
corsets and poetry and blood sugar levels -
I carried it home, past five blocks of aluminum siding
and the old garage where, on its boarded-up doors,
some has scrawled:

I CAN EAT AN ELEPHANT
IF I TAKE SMALL BITES.

yes, I said, to no one in particular: That's
what I'm gonna do!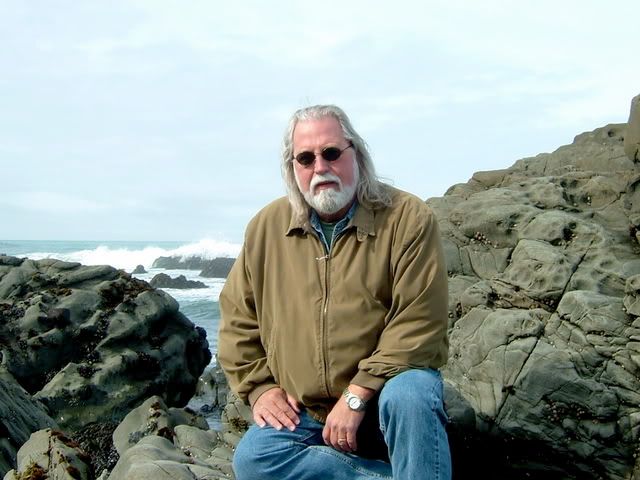 That's all for now. Back in a week.