Here's The Skinny
Saturday, June 30, 2007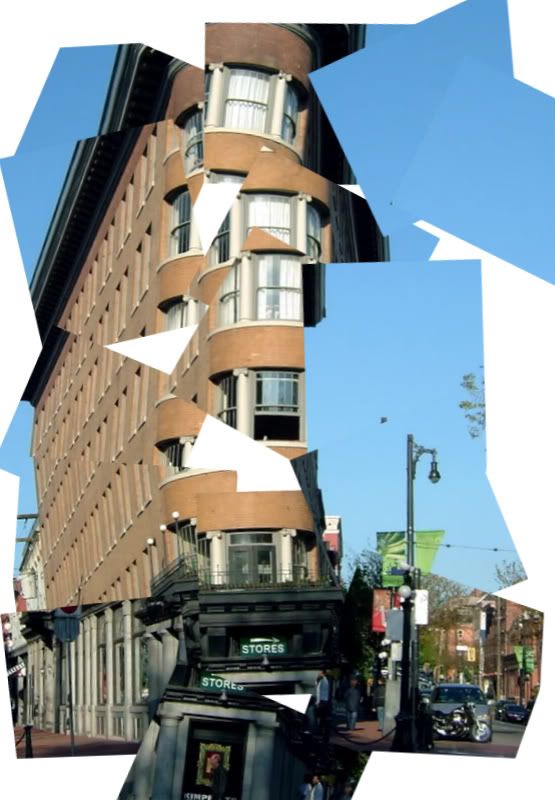 II.6.5





Running a little late this week, technical problems at every turn. But here we are.








We start this week with Beki Reese. She's been with us before with a longer piece, but her first love as a poet is haiku and other short forms.

Here are several new poems from Beki,


meadow sunlight -
one blue butterfly
basks on my wrist


this hole in my heart
where my son's smile should be -
unspeakable pain


venus swings
from a crescent moon -
grandfather's clock


and a few older ones....


hopeless night -
my son reaches painfully
for morning


winter sunset -
skyflame tips the western hills
with crimson


moonless night -
missing
my shadow


seaside neon -
waves shimmer red and green
beneath the pier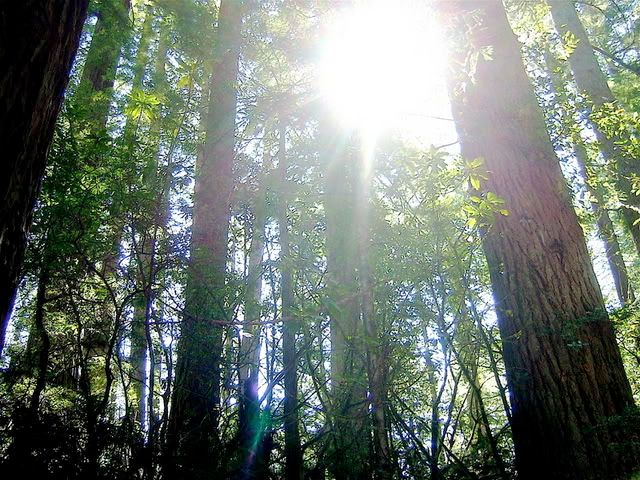 we haven't used anything from Jane Hirshfield in a while. She's too good to ignore any longer. Here's one of her poems from her book Of Gravity & Angels,


Surrounded By All The Falling

After four days of rain
sunlight fills the branches like returning birds,
one of those flocks men believed
they could shoot at forever and never reach the end.
They went fluttering, one by one,
to extinction in seven years.

But this day startles in its sudden gold,
its colored persimmons, rust and fallen
pine needles blond as a child's hair on the barber's floor;
the sound of his snipping businesslike and crisp.
When loss reachers her, she cannot even cry out,
But where has it gone?
And the sky is so utterly blue it can barely be faced.
It is time to plant bulbs again,
to fork and seed the empty beds into flower.
I turn to feel the sleep-warmth of your hands,
the even breathing that tells me you are close by...
it is still the only story that lets me wake content,
emerge from all the falling of dreams,
the crowded harbor of ships whose riggings
ring like bells,
dance like circus wires.

The girl slides down from the swiveling chair,
her hair combed to new curls.
Soon enough,
I can tell by the day's
windowed, blowsy beauty, it will begin to snow.
She will lie down in it, carefully move
her arms once up, once down

and rise to contemplate quietly, a long time,
the wings she has carved herself out of the cold.








San Antonio is a city of hills, with lots of dry to nearly dry creeks at the bottom of each hill. The picture of the creek behind our house is from a couple of months ago after a moderate rain that brought it from it's summertime half inch to inch depth to four to five feet. The rain yesterday brought it up to about double that.

This poem is about the more moderate rain, nothing nearly so threatening as what we had yesterday.




piddy plop puddly drop

I woke
to the sound
of rain on the roof
and the metal pitter
drip
of it falling from the eaves
to the air conditioner
right outside my window

it was about two
in the afternoon

I was in my recliner
and kitty pride was in my lap

reba lay on the floor
beside me

I stirred
when I woke
and that woke the cat who
in turn
woke reba
when she jumped
grumpily
to the floor

she lay down
and reba stood up
and I reclined back again
in my chair

a moment of silent
appreciation
of the wet outside
and we all reassumed
our prior positions
me laid back,
kitty pride in my lap
and reba beside me on the floor

turns out
after that moment
of quiet consultation
we all agreed there is
no better place to be
on a wet thursday afternoon
than asleep in the house
breathing
to the rhythm
of piddy-plop
puddly-drop
rain
on a wet shingle
roof








Maryland poet, Lucy Partlow, turns union organizer with this poem, on behalf of half or more of the world's workforce.

This poem is from from the anthology of new poets, bum rush the page.




Overworked

After we
ovulate
menstruate
gestate
lactate
procreate
and prostrate ourselves to creation....

After we
raise children
raise grandchildren
raise men
raise hell
and raise the dead in tribal dances....

After we
clean house
clean clothes
clean collard greens
clean people's stores
and clean up the aftermath of wars....

After we save souls
save schools
save tree
save whales
save e the world from eternal damnation....

After we do
the impossible
the improbable
the unthinkable....

Must we also put out the trash?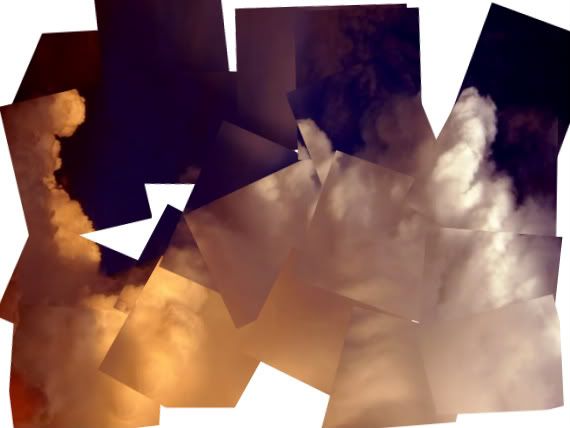 I wrote this piece last week. It intended as a fluff piece, humor arising from exaggerating the way we all feel when parents bring children into a public place and let them run wild, neither minding nor monitoring the child. There seems to be more and more of that now days, as if the parents think that the rest of us, having raised our own children, really, really want to baby-sit their kids while they, the parents, sip their latte and pretend the brats belong to someone else.

The humor of the piece was not appreciated by all. On one workshop, it was suggested that I should die and maybe come back as a kinder person.

Here's the piece.


little darling

there's this kid
who has started
to come in with
her mother
every afternoon
about two o'clock
who,
within her skinny
little five year old body,
harbors the loudest,
sharpest, most
fingernail-on-the
blackboard voice
to ever assault
the tender parts
of my ear

I'm not normally
one
to contemplate
violence
against children
but this kid pushes
me to the brink,
the very edge of
my tolerance,
to that point where
the nice
kindly
peaceful
cherub cheeked
animal-loving
child-doting
man
I by nature
am
explodes
in a moment
of bloody
slavering
murder and mayhem

basically
after a minute
and a half of
what has become
a daily ritual
of curly haired
doe eyed
cacaphononic
squawking
like a myna bird
with a heavy metal
amp
I want to strangle
the child
or the mother.
either one
really,
I don't care,
as long
as the kid shuts up

now I realize
this little monster
is someone's
beloved
daughter
and granddaughter,
the apple,
likely,
of many eyes,
somebody's sun
on cloudy days,
another's moon
on a starless night,
a new little
life
placed on this world
to someday take
the place of old folks
like me and maybe
you,
a new life
sent here maybe
to save the world
from the careless
hands
of the likes of you
and I

I understand
all this
and in recognition
of it
I will not chase
the kid down
and and apply
to her skinny
little neck
the
boa
constrictor trick
I learned while
trekking
alone
through the steamy
jungles
of borneo

no,
I will not do that,
at least not
as long as
she remains
on the other side
of the room

but
if the little ogre
ever comes within
arm's length
she will experience
the epiphany of
her young life
as the fearsome wrath
of an old man
disturbed
becomes plain to
her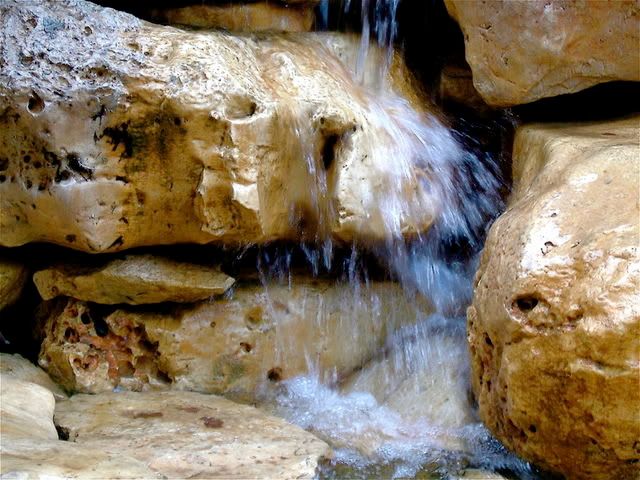 Canadian poet and friend of "Here and Now" Don Schaeffer has been with us before. Here he is again with one of his newest poems.


shyness comes of age

I think civilization is amazing.
Especially when I sit here,
look into your eyes and see

only the darkest mystery.
Why can't I bring myself to assume
that you are just like me. I spent

a lifetime moving about in a forest
of things I supposed we have in common.
I'm still astonished how we pass each other in peace,

that you are tame. Now I am preparing
for the long, private time in which everything
belongs to me.








Rosalia de Castro was a native of Santiago de Compostela in the Galicia region of northwest Spain. A highly respected poet of her time, she wrote in both Galician and Castilian.

May 17, 1863, the date she published Galician Song, her first collection of poetry in Galician, is commemorated every year as the Día das Letras Galegas (Galician Literature Day), an official holiday of the Autonomous Community of Galicia since 1963.

Relative poverty and sadness marked her life, although she had a strong sense of commitment to the poor and to the defenseless. She was a strong opponent of abuse of authority and defender of women's rights.

Her image appeared on the 500 peseta Spanish banknote.

This poem is from the anthology Voices of Light: Spiritual and Visionary Poems by Women Around the World From Ancient Sumeria to Now (mouthful of a book title), edited by Aliki Barnstone.


They say that plants don't talk

They say that plants don't talk, nor do
brooks or birds,
nor the wave with its chatter, nor stars
with their shine.
They say it but it's not true, for whenever
I walk by
they whisper and yell about me
"There goes that crazy woman dreaming
of life's endless spring and of fields
and soon, very soon, her hair
will be gray.
She sees the shaking, terrified frost
cover the meadow."
There are gray hairs in my head; there is frost
on the meadows,
but I go on dreaming - a poor, incurable
sleepwalker -
of life's endless spring that is receding
and the perennial freshness of fields
and souls,
although fields dry and souls burn up
Stars and brooks and flowers! Don't gossip about
my dreams:
without them how could I admire you? How could
I live?

(Translated by Aliki Barnstone and Willis Barnstone)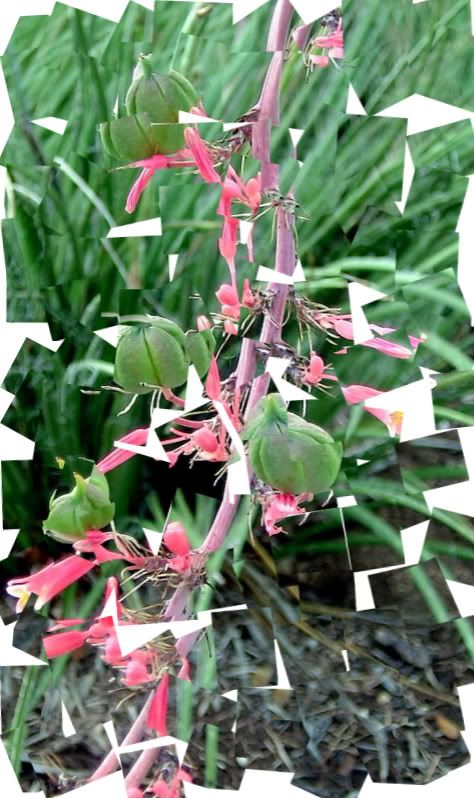 I agree with Rosalia de Castro, plants do talk. They just don't talk to us. Here's a poem I wrote last week on the conversation that eludes us.


neighborhood watch

evolution
stops with us
we claim, but
what if the mother,
so threatened by us,
changes the game,
abandons
species by species
adaptation
and begins global
change, planet-wide
evolution
to rid
the future
of the deprecation
that is
us

like when delousing
the dog
the waters are
risen








Here are some, thoughts from Puerto Rican poet and essayist Victor Hernandez Cruz on poetry and a particular poet who is now on my "look for" list.


Entreversion

Poetry is the flowers which grow out of experience, after turmoil comes contemplation: mother-of-pearl boats on the Pacific. It is peaceful thought that rhythmically dances with and explains, reacts to reality. Music is a biological treatment upon the nerves totally destroying us. Poetry enters through reason and makes us disappear; the heavens could be similar, but everyone uses different transportation.

With Juan Felipe Herrera we could say that his mind is at his ankles, in his belly or somehow ahead of you in the room you are about to enter. In the person and in the poetry the entity knows no limitations - his light zooms down on Mexico City, San Diego, the mission district of San Francisco, Cactus; it swings from Cactus into the imagery of the 1950s. We get views of small California towns and pre-urban characters who saw the constructgion trucks en route towards the city carrying the materials to build skyscrapers.

The mark of a great poem is the administration of balance, between action and meditation, the earthly and celestial, the imaginative life flirting with the practical. Within Juan Felipe's poetry we find this quality present as if organically, it is there without the need of strenuous thought to mold it.

Think of the crossroads he is suspended in: linguistically, Spanish and English. Through Spanish he is connected to the great poetic pulse of Spain and Latin America, to the singers of Boleros and cultivators of El Cuento. His mind is constantly translating back and forth between two world languages, and we are all the more enriched by his method of synthesis. The Spanish of the Americas unifies diversities. It has been infused with indigenous and African vocabularies. As such, it is the language of evolution, it secretly contains old Arabian tales and ancient native mythological flashbacks - Herrera is drippling all this through the tongue of Milton and Shakespeare. But, his English is not English. He might not be able to go to Margaret Thatcher's house with his Hispanectical hybrid verses. But neither would Thatcher be able to visit his adobe, making the vacuum for her much greater 'cause there's a mean chili at Juan Felipe's place that could stretch your tongue beyond the confines of your cheek.

His poetry expands without missing the minute, he takes local issues into the stars, he listens to the suggestions made by neighborhood folklore and takes it beyond the horizon. I was going to say minuet instead of minute because it is also a dance of organized flurries. Look at that or quickly followed by another or to go on to ganized: he breaks the language down in that manner, occasionally exploding into sculpture.

He is a learned poet mixing reality to the explosion of language sound. He is interested in both the shape and meaning of his deliveries, he filters all global cultures through his classical seashell. History and politics weave through the poetry in non dogmatic forms. Study how he could mix the qualities of an essay into a lyric. He sets the issue of politics versus art for us into perspective; he is looking for a liberation that is much more than just physical rupture, he unhinges our mineds from colonialisms and imperialism whether personal for governmental with the intonations of his words. he knows that the space of nature will blast through all the polemics - he seems to know what people are mean even when they themselves don't know what they are saying.

Juan Felipe Herrera is as close as we come to a total express mechanism. His senses are not just multicultural; they are coming at us through a variety of artistic forms. He is a writer, poet, musician and actor; he could make you the rail carrying a train-shaped blues guitar. He lives on the wires connecting all forms, and readers of this book are only getting a glimpse of what he is doing - you must imagine the gestures, the pantomime, the street talker, the singer. His inventive somersaults are always packed with a parade of information that helps us live the now. When he writes about events that have occurred, they seem to be following him; that is because he knows the symbols and is not fooled by anything, not stuck on trivial facts. His poetry reveals to us and leaves us naked in that mirror. Because it is a game that the Gods are playing.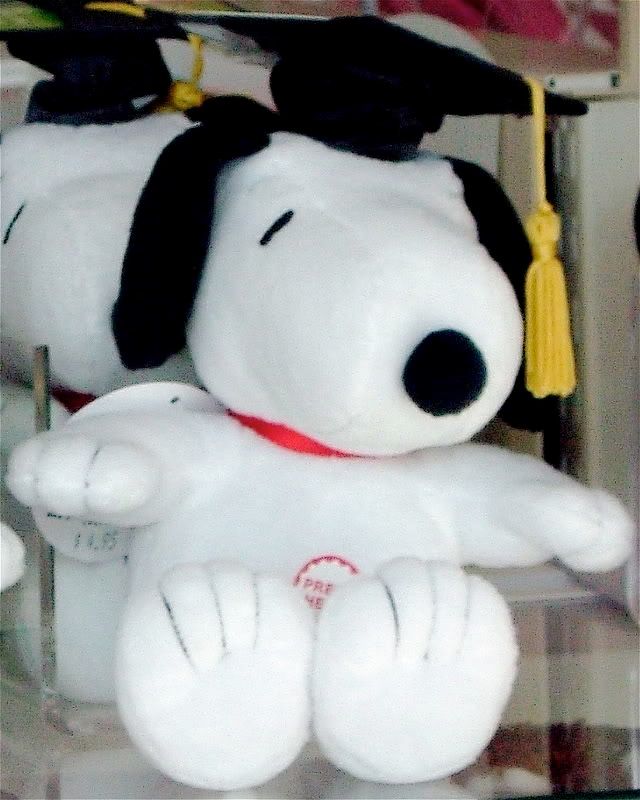 Here's another piece I wrote last week about the struggle that comes with self-evaluation.




drowning puppies

working on the new
book

looking at everything written
this year and last,
I eliminate
the obvious turkeys,
ruthless
with my ax,
begone
fowl
failures
and never come back

we look at what's left

too many
so good business practice
is required.

I task my two assistants
with a rating challenge

grade the remainders

grade one, definite
for the book

grade two, maybe
maybe not

grade three, out
with the turkeys

but, wait,
how could that one
be a three,
it's one of my
favorites,
so well written,
so deep
in meaning
and finer feeling

how can it be?

oh,
not that one, too

and that one
and that one
and
oh, no,
not that one

my little spotty
pups
of a poem,
whimpering
as in the drowning
sack
they go

maybe
I could
just
make
a bigger
book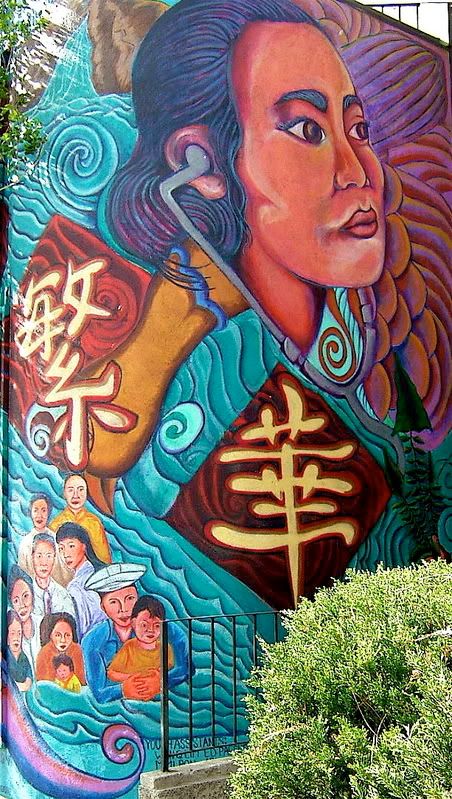 Next, we have a poem from Jane Alberdeston-Carolin. Her poems have appeared in Bilingual Press, Press, and Step into the World: Global Anthology of the New Black Literature. She is also author of The Afrotaina Dreams.

This is the second poem this week from bum rush the page.


Rosa's Beauty

it was a ritual
one Saturday a month
storm or shine, broke or not
Mami would drive us to Rosa's Beauty
near la 17 in Santurce
where a barrio's history is the mad work
of knives and men

but there we were on our way to get our hair done
to be called "chinitas"
straighten out kinks we couldn't correct in our everyday
couldn't make family better, bring fathers back home
but we could look real nice
like real Puerto Rican girls should

it was like walking into your girlfriend's house
Rosa's, with its lime green tile floor,
slippery with black hair clippings
under a forest of high-heeled, flip-flopped women
spitting fire in Dominican Spanish
frying pan hot, ahi in each word
room aflame with their lipstick
all talking the same bochinche
about who was doing who
and who got deported off the island
and what puta cut what cabron

five hours amid smoke and ash
lotions and dyes tinting the air
scissors and mouths moving
to any mambo radio tunes
and by then my head was burning alive
with the power of the relaxer
unable to wash it out
for fear of staying black
and we all knew that's what we didn't want

we wanted to shake our hair
(since we couldn't shake our skin)
loosen wool into Chinese silk
smooth flat and fine for feathering
on Antillian days under salt and sun
ruining a girl's reputation for
looking right and good
now I'm thirty
and a box of Dark and Lovely is a stinging
memory of a young girl's addiction
dishonoring the women born of the coastline
mother, grandmother, before even them
women swimming seas, bearing storms, fighting misery
with hair stronger than the ropes that held them.








Here is an extraordinarily sad and, if you're old enough to have lost your assumption of immortality, scary poem from Gary Blankenship, good friend of and frequent contributor to "Here and Now."


The Days of Our Lives

The hallway smells of urine and disinfectant
except on Wednesday
when it stinks of a tasteless Mexican dinner
and Saturday when She visits
with her strident voice and cheap perfume

My wheelchair sits at an intersection
of three corridors where I can count visitors
even though I can't tell who they are
but can hear the staff as they gossip
about their dates and grumble about the guests

If I slump
my blanket slips
I cry out in pain
I can't drink my lunch

eventually some one helps me
usually after their chatter about yesterday's soaps
and bowling team assignations is finished

They think I am dead
but my brain lives
only my body is dormant
along with the neurons that allow me
to pass on my needs

They think I am dead
but I've only entered the First Circle -
a hallway in the west wing
of the Angel Haven Rest Home

where I wait for She
who calls me Pop
to move me to the Ninth Circle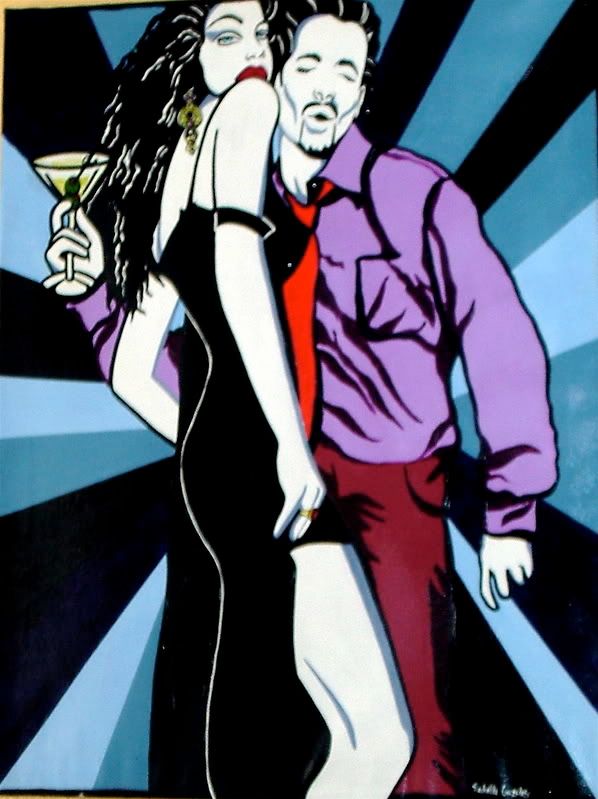 Painting by Rachael Gonzales




Nostalgia, it's the bane and the balm of age. Here's some of mine.



chuck berry gets them dancing

chuck berry
is rocking
and rolling
from the speaker
overhead
and every head
in the cafe
is nodding
and every toe
is tapping
and I'm taken
back
fifty years
to the little
gym
in my little
high school,
everyone
in their socks
hopping
and bopping,
waiting
for the next
slow dance
when I can
hold you close
and feel your
hand
damp in mine
and your soft
breath warm
in my
ear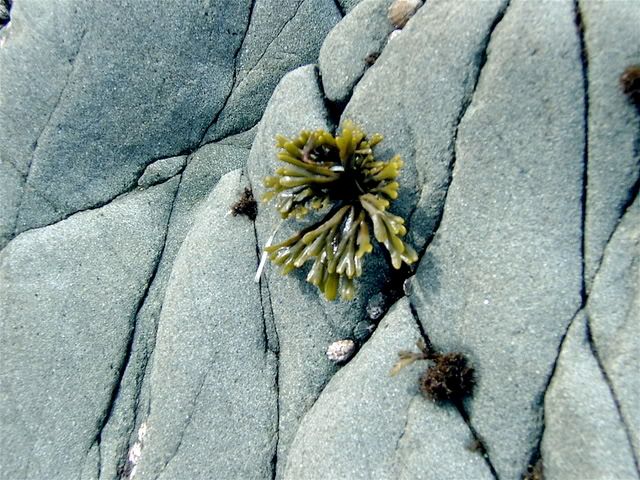 Next, we have a poem by Gwendolyn Brooks, written during WWII and included in her collection Selected Poems published in 1963.

the progress

and still we wear our uniforms, follow
The cracked cry of the bugles, comb and brush
Our pride and prejudice, doctor the sallow
Initial ardor, wish to keep it fresh.
Still we applaud the President's voice and face.
Still we remark on patriotism, sing,
Salute the flag, thrill heavily, rejoice
For death of men who too saluted, sang.
But inward grows a soberness, an awe,
A fear, a deepening hollow through the cold.
For even if we come out standing up
How shall we smile, congratulate: and how
Settle in chairs? Listen, listen. The step
Of iron feet again. And again wild.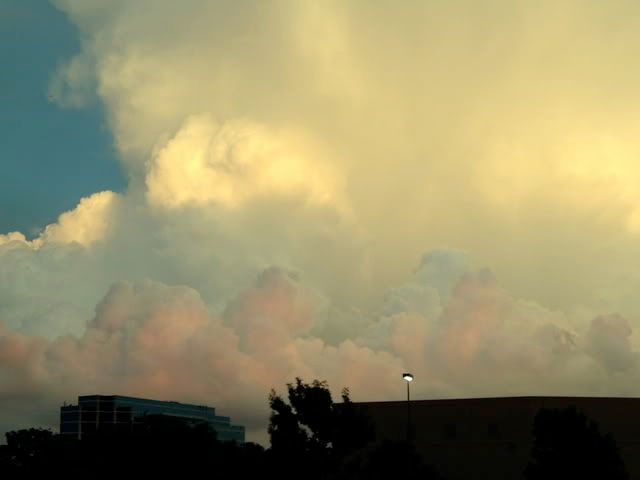 I was struggling in a parking lot the other day, trying to get a shot of a nice sunset, without all the wires and light poles and buildings that get in the way when you're trying to get a picture in the city.

Then I happened to turn around and found a softer kind of beauty.


fresco on the other side of sunset

a ridge of low
clouds
pink
as cotton candy
against billows
of virgin white

above the
clouds, a
mediterranean
sky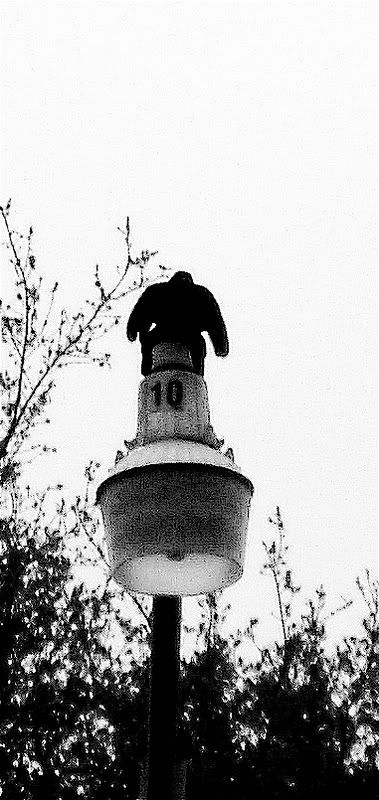 Our next poem is by Audre Lorde and is from her book The Marvelous Arithmetics of Distance,


Dear Joe

if you have ever tried to reach me
and I could not hear you
these words are in place of the dead air
still between us.
- "Morning is a Time for Miracles"

How many other dark young men at 33
left their public life becoming legend
the mysterious connection
between whom we murder
and whom we mourn

Everyone here likes our blossoms
permanent
and the flowers around your casket
will never die
preserved without error
in the crystals between our lashes
they will never bang down the phone
in our jangled ears at 3:30 at 3;30 AM
nor call us to account for our silence
nor refuse to answer
or say get away from me
this is my way or say
we are wrong prejudiced lazy
deluded cowardly insignificant faint
or say fuck you seven times in one sentence
when the circumstance of our lives
become so chaotic
words fly away like drunken buzzards
or say we might fail or say
we might ail but that's no reason
to stop to miss a beat
and the tinny jukebox music
comes up through the floor of our shoes.

Nobody here will lean too heavily
on your flowers
or lick the petals of the lavender gladiola
for a hint of sweetness
wilting it with a whiskey blast
threatening the faint-hearted
with a handshake or a bottle of beer.

In the side pews always ghosts
who resemble
out brothers past and future
who say they were also our lovers but they lie
terror caught in their throats like a lump of clay
and the taxi is waiting to take them back
out to the sunshine

A pale refugee from a nameless country
hawks wired roses from stool to stool
down the street
at the Pathmark Pharmacy
a drag-queen with burgundy long-johns
and a dental dam in his mouth
is buying a straight razor








We had a moment of non-rain today. It looked like this.


bubble

dark clouds
all around
while we,
in a
sunshine
bubble
bask








Zbigniew Herbert, Polish poet, fable writer and spiritual leader of the anticommunist movement that eventually led to the freedom of his country from it's foreign occupiers and their home-grown stooges was born in 1924 and died in 1998. This is a poem from his book Elegy For The Departure


The Fable About A Nail

For lack of a nail the kingdom has fallen
- according to the wisdom of nursery schools - but in our
kingdom
there have been no nails for a long time there aren't and
won't be
either the small ones for hanging pictures
on a wall or large ones for closing a coffin

but despite this or maybe because of it
the kingdom persists and is even admired by others
how can one live without a nail paper or string
bricks oxygen freedom and whatever else
obviously one can since the kingdom lasts and lasts

people live in homes in our country not in caves
factories smoke on the steppe a train runs through the tundra
and a ship bleats on the cold ocean
there is an army and police and official seal hymn and flag
in appearance everything like anywhere in the world

but only in appearance for our kingdom
is not a creation of nature or a human creation
seemingly permanent built on the bones of mammoths
in reality it is weak as if brought to a stop
between act and thought being and nonbeing

what is real - a leaf and a stone - falls
but specters live long obstinately despite
the rising and setting of the sun revolutions of
heavenly bodies
on the shamed earth fall the tears of objects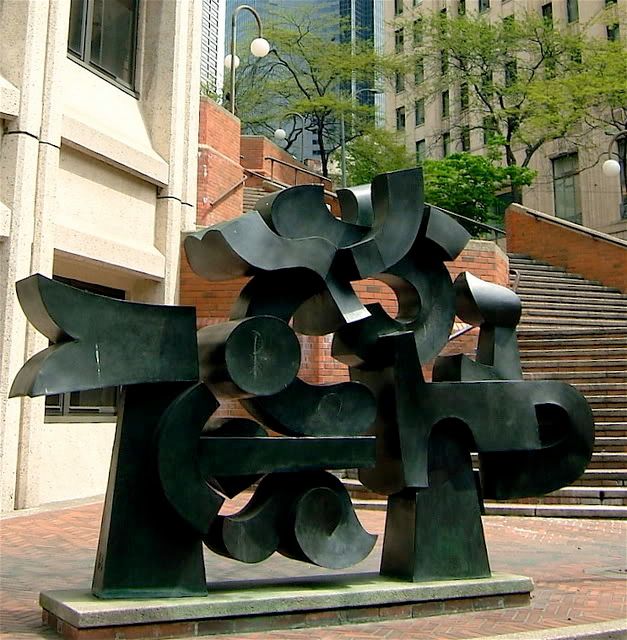 Sometimes poems just don't turn out like you expect them to. I didn't know this next poem was going to be so dark until it seemed to go off in its own direction at the end, but it go well with Herbert's poem.



summer break

a giggle
of fifteen year olds
just came through
loud
and excited
and annoyingly
slim
and healthy looking

saturday night
on the first weekend
of summer break,
let the good times
roll
and roll

no need for them
to know
now
the bitter tricks
of winter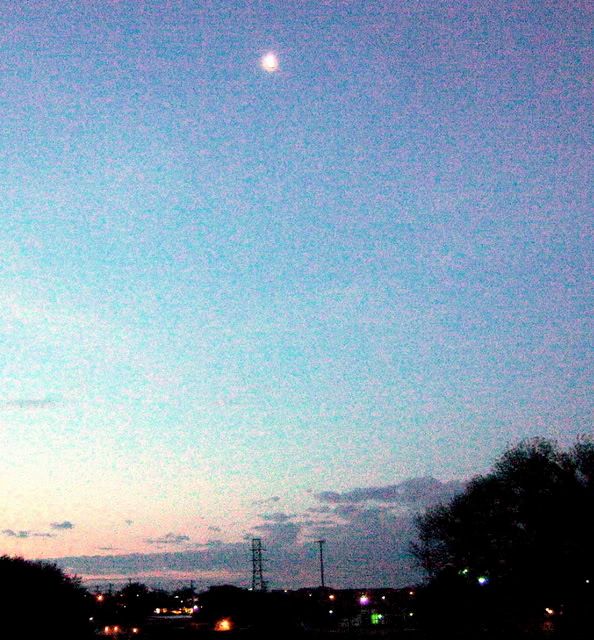 Canadian cabaret artist, radical activist, actor, musician and poet Norman Nawrocki imagines a world turned topsy turvy in this poem from his book Rebel Moon.


Late Breaking News

"We interrupt the final moments of the last, period of this 7th and deciding game of the Stanley Cup Playoffs to bring you an important news bulletin: across North America tonight, women have taken control. The results: gangs of drunken, roving women are terrorizing men everywhere. Police are warning men not to go out alone at night.

Women are no longer listening to men.
Women are demanding that men shave their armpits and.
leg-hair or face public ridicule.
Women are demanding that men strip and show perfect
pectorals before they can get a job.
Women are earning more than men
for the same work.
Women are crowding men off bus seats and sidewalks.
Women are demanding that men with penises shorter than
12" undergo painful penis enlargement operations.
And finally, ladies and gentlemen, worst of all, women are
peeing all over toilet seats and the floor.
More on this later. We now return to our coverage of the
game."








This week we introduce "Here and Now" first-timer R.D. McManes. Mac is the author of seven books of poetry and has had poems published in several literary magazines and e-zines. He is currently battling cancer and often chronicles that battle in his work. His author website is
www.macpoetry.com.


Rerun

In that early morning quiet
nothing moves, nothing exists
except the imagined sounds
of a horses' hooves
and creak of an old wagon,
long gone from the Kansas plain.

I sit motionless, an attempt
to blend with the moment
and stare across the open sky.
My thoughts move past denial,
through all the treatments,
three weeks of chemotherapy,
seven weeks of radiation.

Now I wait, immerse myself
in quiet reflection.
the only question left, is it gone?
My heart wants to believe it is,
the answer is still weeks away.
I am left with reruns of wagon train.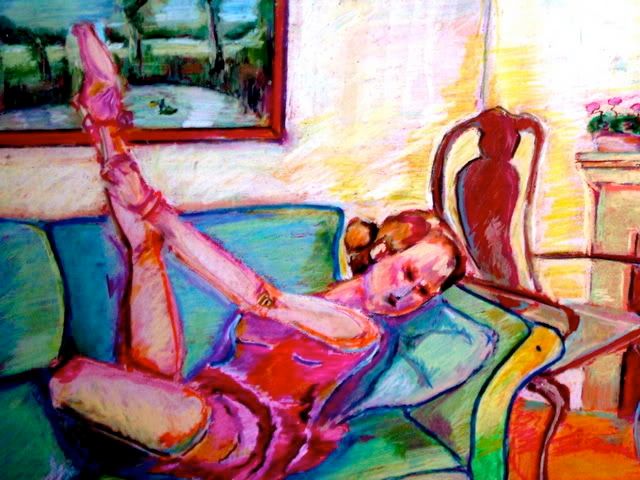 Here is a poem by Deborah Garrison, from her book A Working girl Can't Win.


Maybe There's No Going Back

Used to be he
was my heart's desire.
His forthright gaze,
his expert hands:

I'd lie on the couch with my eyes
closed just thinking about it.
Never about the fact
that everything changes,

that even this,
my best passion,
would not be immune.
No, I would bask on in an

eternal daydream of the hands
finding me, the gaze like a winding
stair coaxing me down...
Until I caught a glimpse

of something in the mirror:
silly girl in her lingerie,
dancing with the furniture -
a hot little bundle, flush with

cliches. Into that pair
of too-bright eyes I looked
and saw myself. And something else:
he would never look that way.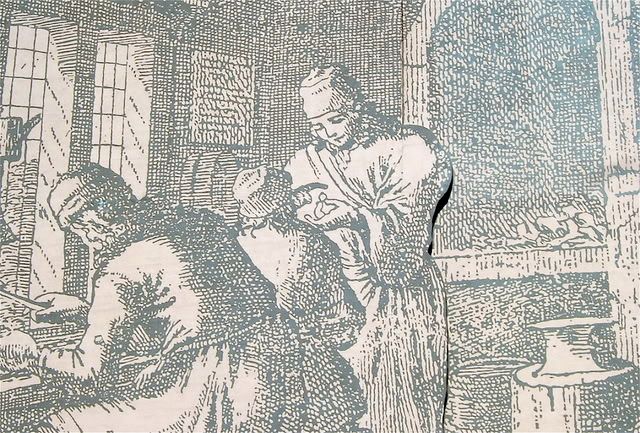 I was actually thinking about the so-called "family jewels" history of previous illegal activities the CIA just released when I wrote this piece. But it seems to me now it could be taken a lot of other ways too. There are lots of secrets around, not just in the government, but in family relationships and friendships and partnerships of many kinds. They burn bright there, also, when exposed.


family jewels

flames
illuminate
as they
burn
as
secrets
unfold
in the brilliance
of combustion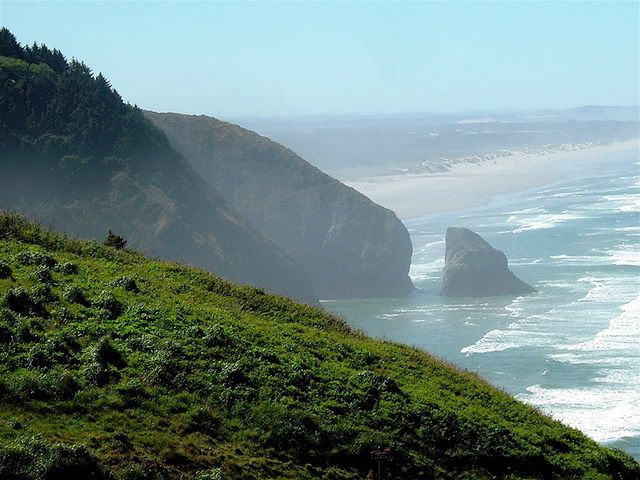 We haven't used Bukowski in weeks, just an entirely unacceptable way for me to treat my favorite poet.

This poem is from his book The Flash Of Lightning Behind The Mountain.


my doom smiles at me -

there's no other way:
8 or ten poems a
night.
in the sink
behind me are dishes
that haven't been
washed in 2
weeks.
the sheets need
changing
and the bed is
unmade.
half the lights are
burned-out here.
it gets darker
and darker
(I have replacement
bulbs but can't get them
out of their cardboard
wrapper.) Despite my
dirty shorts in the
bathtub
and the rest of my dirty
laundry on the
bedroom floor,
they haven't
come for me yet
with their badges and their rules and their
numb ears. oh, them
and their caprice!
like the fox
I run with the hunted and
if I'm not the happiest
man on earth I'm surely the
luckiest man
alive.








Bukowski, a lover of classical music, might have seen this woman in a doctor's waiting room and connected her face, as I did, to the most famous glowering Sibelius photo, an iconic image of partiotism and stubbon courage.


Finlandia

with hair,
she might be grandmotherly
but today,
the fat little woman
waiting
beside her oxygen tank
for her next chemo therapy;
today,
this round little woman,
with all obscuring
vanities
stripped away;
today,
this tough little woman
with her strong, straight nose
and out-thrust jaw
and fierce blue eyes
could be a bust of the great
Sibelius;
today,
I can imagine
this fearless little woman
in her snowy back yard
firing her shotgun
at then Nazi planes
flying over her beloved
Finland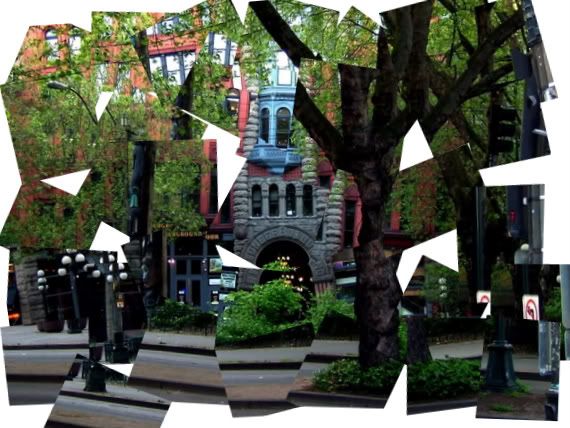 Now, back to Blaise Cendrars and his travel poems. I really don't like Cendrars' Paris poems that much, but he is such an enthusiastic and clear-eyed traveler, his travel poems are a joy to read.

My source for these poems, as well as all the Cendrars poems I use, is the collection, Blaise Cendrars Complete Poems published in 1992. They are from the section of the book titled West.


1. Roof Garden

For weeks the elevators have hoisted hoisted crates crates of loam
At last
By dint of money and patience
The shrubbery is blooming
The lawn is delicate green
A spring gushes out between the rhododendrons and camellias
On top of the building the building of bricks and steel
evenings
The waiters in white serious as diplomats lean over the chasm which is
the town
And the gardens are bright with a million little colored lights
I believe Madam murmured the young man in a voice vibrant with
restrained passion
I believe we will be fine here
And with a large gesture he swept the large sea
The coming and going
The navigational lights of the giant ships
The gigantic Statue of Liberty
And the enormous panorama of the town cut with perpendicular bands
of darkness and light
The old scientist and the two multimillionaires are alone on the terrace
Magnificent garden
Masses of flowers
Starry sky
The three elderly gentlemen stand in silence listening to the laughter
and happy voices rising from bright windows
And to the murmured song of the sea at the end of the record


II. On the Hudson

The electric boat glides silently among the numerous ships anchored in
the immense estuary and flying the flags of every nation in the world
The great clippers loaded with wood from Canada were unfurling their
gigantic sails
The iron steamers were shooting torrents of black smoke
Dockhands of all races and nationalities were bustling around in the din
of foghorns and whistles from factories and trains
The elegant launch is made entirely of teak
In the center rises a sort of cabin something like those on Venetian
gondolas


III. Amphitryon

After the dinner is served in the winter gardens among clumps of lemon
trees of jasmine of orchids
There is a dance on the park lawn beneath bright lights
But the gifts sent to Miss Isadora are the main attraction
Of special interest is a pigeon blood ruby whose size and brilliance are
unequaled
None of these young ladies own one to which it might be compared
Elegantly dressed
Skillful detectives mixing among the guests watch over that gem and
protect it


IV. Office

Radiators and fans running on liquid air
Twelve telephones and five radios
Wonderful electric files contain endless industrial and scientific dossiers
on every kind of business
The only place the multiimillionaire feels at home is in this office
The big plate-glass windows overlook the park and the city
In the evening the mercury vapor lights shed their soft bluish glimmer
This is the origin of the orders to buy and sell which sometimes cause
the Stock Markets of the entire world to crash


V. Girl

Light dress in Crepe de chine
The girl
Elegance and wealth
Hair a tawny blond where matched pearls shine
Calm and regular features that reflect frankness and kindness
Her big almost green sea-blue eyes are bright and bold
She has this fresh and velvety complexion with a special pinkness that
seems to be the prerogative of American girls


VI. Young Man

He's the Beau Brunmell of Fifth Avenue
tie of gold cloth sprinkled with little diamond flowers
Suit a pink and violet metallic material
ankle-boots in real sharkskin with each button a little black pearl
He sports fine asbestos flannel pajamas a glass suit a crocodile-skin vest
His valet soaps his gold pieces
He never has anything but perfumed brand-new bills in his wallet

The problem with Cendrars is once I start it's hard to stop. More next week.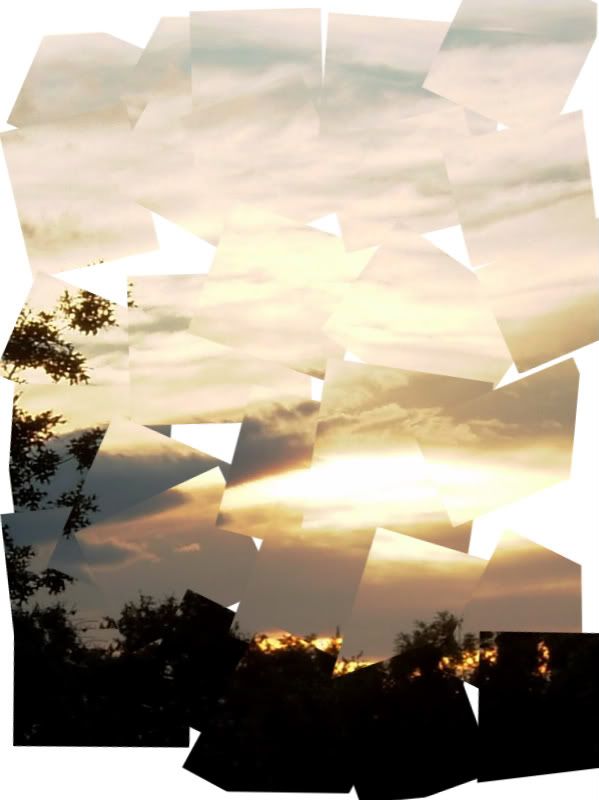 Time to call it a day.

Day.