Sunny Days Are Here Again
Saturday, April 14, 2007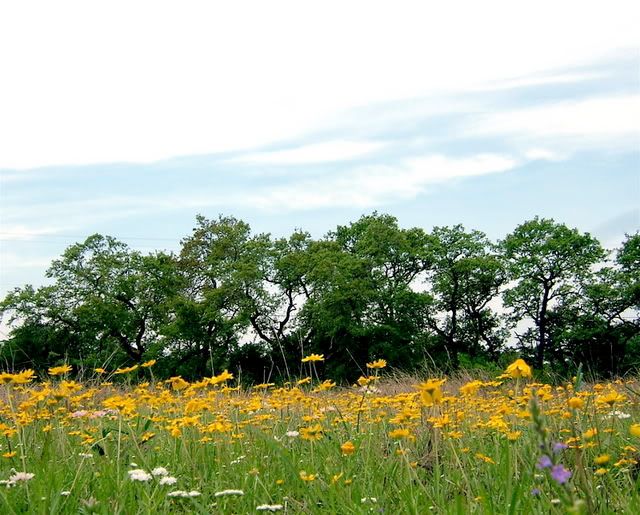 Welcome to "Here and Now" number II.4.2. I've been working full time for a week and a half, so this blissue is a little bit shorter than usual. One more week in this current project, and I'll be back to my life of poetic leisure.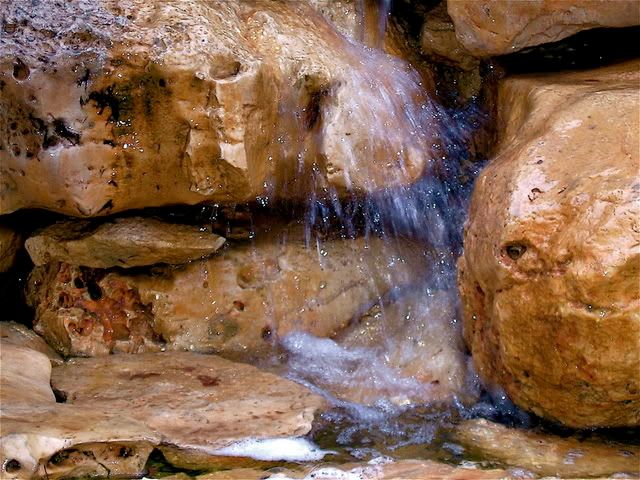 Nebraska poet Mary Jo Caffrey is back with this piece to begin this weeks issue.


woman of the blank heart

I don't hear from anyone anymore.
Nothing beating here but my own drum,
undone by apathy mirrored in empathy.
We all live separate lives
in boxes we call homes,
heart long departed,
leaving only television and
odd hobbies that scare others
and sometimes, even ourselves.

How many doilies tatted in euchre can the world hold before it explodes
in a rain of beige thread and the memory of bare tables without covers?

God looks out for drunks,
old men and children.
I'm too lazy to learn alcoholism,
hiding bottles and responsibility.
Nor am I a man, though I suppose
it's surgically possible, not alluring,
the thought of all that muscle binding
to hearty bones, then bending to
defenselessness,
fate of male potency defined
to ghost by geriatrics.
Nor am I a child, though skilled
at childish nature and petulance
and loving candy more than I should.
No, not a child either.
God blinks and misses me.

In a dream, I slip off my Nikes and wireless bra, everything
that could cause an alarm, but at both counters
there's no record of me living at all.

I masquerade happy
and soft-shoe with red slippers,
brainwork blown confetti,
until midnight strikes
and shield melts away,
revealing a network of memories
in a membrane of consciousness,
soul seeking redemption
in a greeting,
if there ever is one.
I remember one.

Nobody writes anymore, just send internet jokes and those awful photos
of children I don't know. The phone rings repairmen and telemarketers,
wistful, too, but not for me.

The woman of the blank heart searches for something to fill it,
maybe fancy work in drawers or stacked on the floor or
little dogs spoiled by personification, or even Witness meetings
four times a week and neighborhood trolling for people like me,
hands hesitant on doorknobs and dead faces before
animation sparks an invitation to come in.

A blank heart is always eventually filled with something.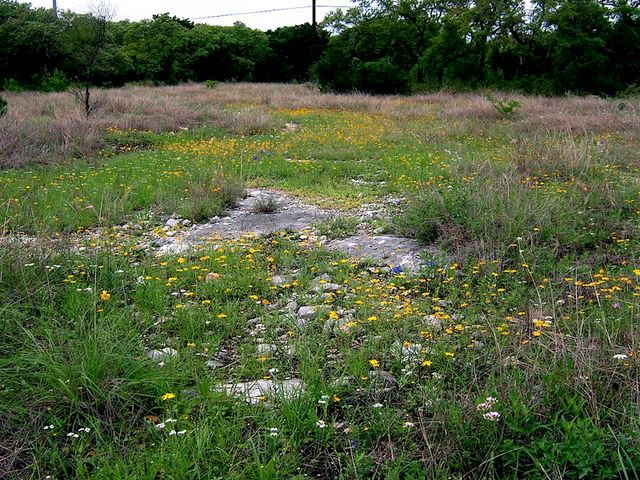 Also this week, we have this beautifully descriptive poem by Richard Wilbur.

Wilbur was born in New York City in 1921. He graduated from Amherst College in 1942 and then served in the US Army from 1943 until 1945 during World War II. After the Army and graduate school at Harvard University, Wilbur taught at Wesleyan University for two decades and at Smith College for another decade. He is the winner of two Pulitzer Prizes.

In addition to his poetry, he is also a translator, specializing in the 17th century French comedies of Molière and the dramas of Jean Racine. Less well-known is his foray into lyric writing, providing many of the lyrical touches in Leonard Bernstein's 1956 musical, Candide.


Thyme Flowering Among Rocks

This, if Japanese,
Would represent gray boulders
Walloped by rough seas

So that, here or there,
The balked water tossed its froth
straight into the air.

Here, where things are what
They are, it is thyme blooming,
Rocks, and nothing but -

Having, nonetheless,
Many small leaves implicit,
A green consciousness.

Crouching down, peering
Into perplexed recesses,
You find a clearing

Occupied by sun
Where, alone prone, rachitic
Branches, one by one,

Pale stems arise, squared
In the manner of Mentha,
The oblong leaves paired.

One branch, in ending,
Lifts a little and begets
A straight-ascending

Spike, whorled with fine blue
Or purple trumpets, banked in
The leaf-axils, You

Are lost now in dense
Fact, fact which one might have thought
Hidden from the sense,

Blinking in detail
Peppery as this fragrance,
Lost to proper scale

As, in the motion
Of striped fins, a bathysphere
Forgets the ocean.

It makes the craned head
Spin. Unfathomed thyme! The world's
A dream, Basho said,

Not because that dream's
A falsehood, but because it's
Truer than it seems.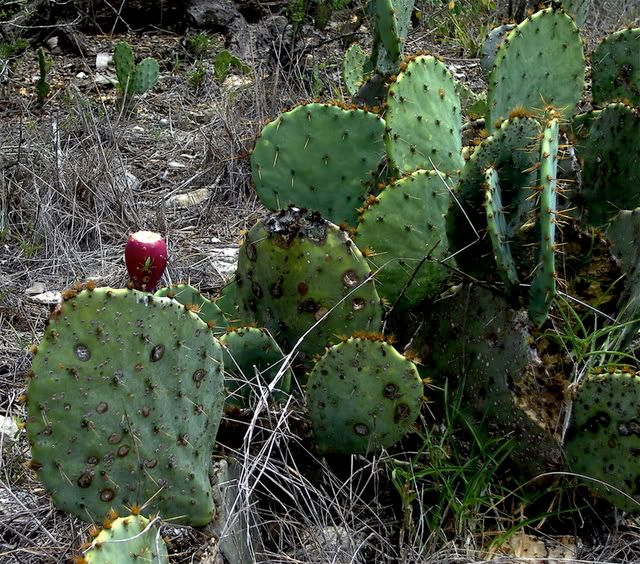 I was a stubbornly stupid boy who grew to a stubbornly stupid man, mending my ways finally ten years ago upon the plea of every one from the Surgeon General to my ten year-old son.

Any of you who remain stubbornly stupid, as I was, take heed of this poem and smarten up.


the day I started suiciding

I had my first
cigarette
when I was twelve,
a Mexican brand called
Delgados,
short,
oval shaped,
and, with paper soaked in sugar,
sweet as a peppermint stick

the kid who gave me
that first one
quit smoking
about three weeks later
and never smoked again
while it took me forty years
from that first saccharine puff
to quit, a thousand days and more
of sleeping on my side because
the accumulation of noxious drool
if I slept on my back choked me,
a thousand days and more
of throwing up every morning
to clear my nose and throat and lungs,
a thousand days and more
of panting and gasping with every slight
exertion, a thousand days and more
or remembering the ten years
of my father's dying, the narrowing
of his world as more and more
of his breath was stolen from him
until at last, lying on a hospital bed
in a coma, dependent on the wheeze
in and out of the machines
that breathed for him until the plug
was pulled and he was freed

the Delgados,
the sweet little Delgados,
offered by my friend more than
fifty years ago, my friend,
if there is to be justice,
he must surely die
before me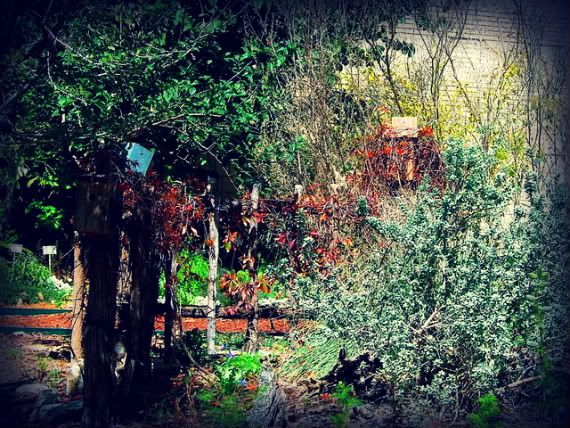 Here, again, are three poets by the book Voices of Light - Spiritual and Visionary Poems by Women Around the World From Ancient Sumeria to Now, edited by Aliki Barnstone.


First, Ruth Stone, born in 1915 in Virginia, was recipient of the 2002 National Book Award (for her collection In the Next Galaxy) and the 2002 Wallace Stevens Award.


Green Apples

In August we carried the old horsehair mattress
To the back porch
And slept with our children in a row.
The wind came up the mountain into the orchard
Telling me something;
Saying something urgent.
I was happy.
The green apples fell on the sloping roof
And rattled down.
The wind was shaking me all night long;
Shaking me in my sleep
Like a definition of love,
Saying, this is the moment,
Here, now.



Born in 1956, Aliki Barnstone teaches at the University of Nevada, Las Vegas. Her most recent book of poems, Madly in Love, was nominated for the Pulitzer Prize.


Blue

Blue is Greece where fisherman tame their boats,
where I float naked in the color of truth, the sea

humming in my ears, lulling me with ultramarines
like a baby kicking in amniotic seas, like god

whose throne is this transparent blue bowl,
the star-sapphire studded cadle of waves.

She must have blue skin and eyes, lapis lazuli
looped in strands and strands around her rounded belly

and here breasts amply squirting blue-white milk.
She must make love on silk sheets of azure air.

She must have been there in the window,
that narrow shaft in the hospital wall letting in

pale blue spring light the morning my daughter was born.
She hid in the forget-me-nots in the wallpaper,

fluttered in the doctors' and nurses' blue medical gowns,
glinted in the metallic blue of the scissors that cut the cord.

Her blue threads embroidered the bloody placenta.
She colors the newborns' eyes blue

for babies come from her inside-out world.
She is in the bluish spit against the evil eye.

When I'm blue I close my eyes and see blue with my third eye.
Blue light comes from the island in my brain

where sunflowers crook their necks, weary of time.
Sunflowers, your wild fire hair burns in blue.

Peaceful blue, luminous blue, keep my daughter safe.
She splashes her little feet in the Aegean blue sea,

reaches her hands into blue beauty. I hug her dry
in a towel deep blue as Mary's timeless robes.



Sappho's Gymnasium is a collaborative book of poems by Olga Broumas and T Begley.

Broumas, born in 1949, is the author of 7 books of poetry and 4 books of translations of the Greek Nobel Laureate poet Odysseas Elytis. She is also known for the innovative practice of co-authoring poetry collections.

Born and raised in Greece, she has been Poet-in-Residence and Director of Creative Writing at Brandeis University since 1995. She spends her summers on Cape Cod, where she, in the Eighties, founded and taught at a school for female artists called Freehand, Inc.

Begley comes from a strong literary and language background. She counts Renaissance Literature, Classical Greek, Latin, and Indonesian among her many studies, which include sojourns in Mexico, Indonesia, and Thailand. Her lyric documentaries of these countries exist as photograph, sculpture, video, and poem.


from Sappho's Gymnasium

This helpless desire your own suffering the
work of grace makes us visible
flocking on small
islands of inland waters the near
shore of unsayable

**

The lamp stands on the little table
and the little table is spread the bed
is a prayer and here is this room in a near
dead darkness in which I first
know you undo the garden of exceeding
happiness after each flush I
end up crying
after the ships
called bluets and innocents

**

Grief that is not expressed I have saved
and at times recovering my natural
voice I sit by he death bed she is
so beautiful a transparence one speaks
is the beginning of
memory of sensation let me make
it good light being unborn

**

What if there were no sea
to take up the table of our hearts
breath which is everywhere curved
hand from infinity broken

**

Peaceful limbs
had been little breathless
branches of two humans
the gods are open-mouthed

**

By long kiss the icon is
worn a lighter color
than the rest of the face
bathing the living

**

I don't know virgin
when I was made I was made

**

I come single
alone
under my clothes

**

Desert silence
who must constantly beat her wings

**

Transitive body this fresco amen I mouth

**

Like flocks of solitudes surrender
a bird beautiful and uncovered
I bite small seas into your heart
populate with birds a sky
immaculate with shriek of wing
for its updraft I have married

**

I am not alone
facing the sun
lover of all

**

Among indelible black
cosmos I keep words
or sing

**

Lord let me all I can wild cherry
I'm dazed all my ways of arriving bear tracks
failure of being torn to pieces is me
mumbling anxiety and I love my heart
I do each day lightly suffering desire
for kindness vividly today
idiot red unselfish green blue threadbare of cloud
outside the labyrinth imagining my life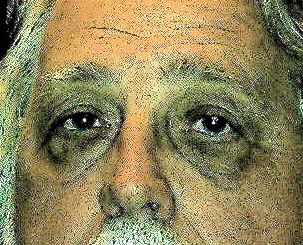 Well, this what I look like when I'm under the weather. And when I look like that I don't feel like writing a poem and all promises related to writing a poem are null and void.

But some are made of sterner stuff than me.

Gary Blankenship, feeling sickly and feeling bad about not feeling like writing a poem writes a poem about feeling to bad to write a poem. If you get what I mean.

Here's Gary's feeling too bad to write a poem poem.


No Poem Day

No poem today from the yellow-green leaves of sugar maple
No poem today from the pink blossoms
green-red bark of flowering plums

No poem today from the dark red of a paly structure,
no poem today from the joy of children at play
the sun and warmth of spring

No poem today
head plugged

Tomorrow Saturday
but no poem today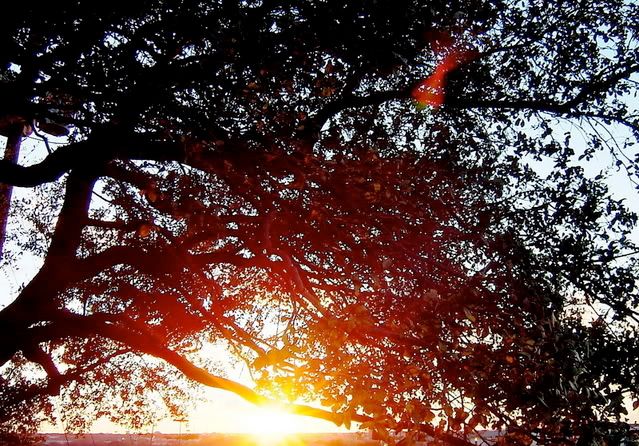 Next, this astoundingly beautiful prose from Rimbaud. For some reason, perhaps the richness of it, I read this and think of Whitman, which sets off all sorts of other electron bursts in my mind.




Metropolitan



From the Indigo straits to Ossian's seas, over the rose-orange sand washed by a wine-colored sky, crystal boulevards have risen up and crossed, immediately settled by poor young families who get their food at the fruit dealers. Nothing rich. - Just the city!

From the asphalt desert flee in a straight line helmets, wheels, barges, rumps - in confusion with the sheets of fog spaced in horrible bands in the sky which bends back, withdraws and comes down, formed by the most treacherous black smoke which the Ocean in mourning can make. - Just the battle!

Look up: this wood bridge, arched; these last vegetable gardens of Samaria; these illuminated masks under the lantern whipped by the cold night; the silky water nymph in her noisy dress, in the lower part of the river; these luminous skulls in the pea rows - and other bewitchments just the country.

These roads lined with fences and walls, their gardens bursting over them and the terrible flowers called hearts and sisters, damask damning slowly - possessions of fairy-like aristocracies beyond the Rhenish, Japanese, Guaranian, still capable of receiving the music of the ancients - and there are inns which will never open again now - there are princesses, and if you are not oo overwrought, the study of the stars - just the sky.

In the morning when with Her, you fought in those shimmerings of snow, the green lips, the ice, the black flags and blue rays, and he red perfumes of the polar sun, - just your strength.

(Translated by Wallace Fowlie)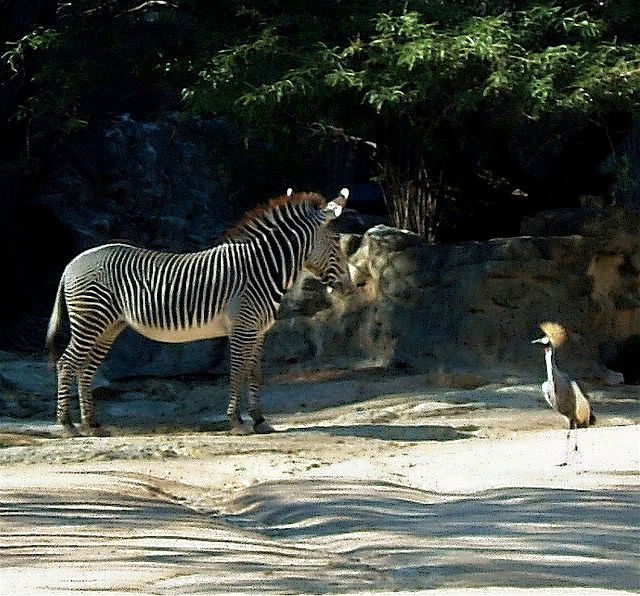 I'm still working on that poem-a-day workshop that I mentioned last week. I'm on my 13th day and my poems have gone really rotten yet. (Thirteen days may sound pretty good, but at least one of the workshoppers is working on his 30th thirty days, which works out to a poem a day for 900 days if my math holds up.)

Here's one of mine from several days ago.


old men talk

old men
talk
and talk
all the time
to anyone
anywhere,
using up words
they hoarded
when young
and certain
to need them
later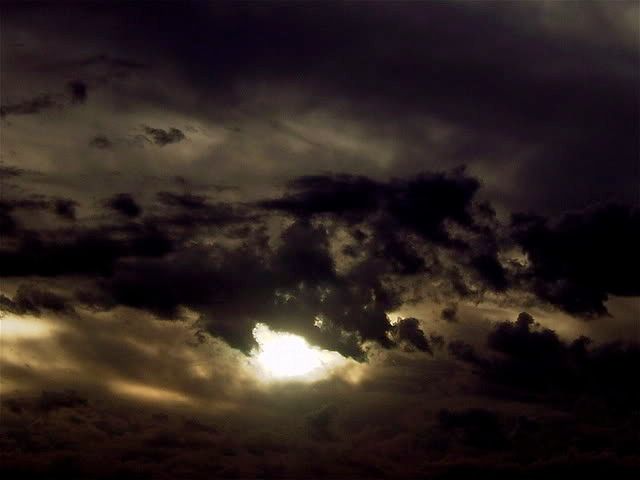 Wikipedia let me down on Japanese poet Ibaragi Noriko. From all the references to her elsewhere, it's obvious she was a major 20th century poet but the only thing that look like it had biographical information was in Japanese and the translation was so bad it was nonsensical. Several references indicate she died at the age of 79 late last year. Also, the book I took her poem from says that she was born in 1926. That would have made her in her mid to late teens at the time she talks about in this poem.


When I Was Prettiest In My Life

When I was prettiest in my life,
the cities crumbled down,
and the blue sky appeared
in the most unexpected paces.

When I was prettiest in my life,
a lot of people around me were killed,
in factories, in the sea, and on nameless islands.
I lost the chance to dress up like a girl should.

When I was prettiest in my life,
no men offered me thoughtful gifts.
They only knew how to salute in the military fashion.
They all went off to the front, leaving their beautiful eyes behind.

When I was prettiest in my life,
my head was empty,
my heart was obstinate,
and only my limbs had the bright color of chestnuts.

When I was prettiest in my life,
my country lost in a war.
"How can it be true?" I asked,
striding, with my sleeves rolled up, through the prideless town.

When I was prettiest in my life,
I was most unhappy,
I was most absurd,
I was helplessly lonely.

Therefore I decided to live a long time, if I could,
like old Rouault of France,
who painted magnificent pictures in his old age.

(Translated by Naoshi Koriyama and Edward Lueders)








How about two barku suggested by Jim Feuerstein?

Jim, whose technical assistance was essential to preparing my book for publishing, and I have been semi-regulars at two coffee shops now for a couple of years, first Borders and now Casa Chiapas. Jim is probably more regular than me, since he operates his business from his office at the third table on the left.

The question this time of year is whether to do our coffee drinking (or, in Jim's case, wealth creation) inside or outside on the cafe's wonderful front porch. The peculiar thing is that I, South Texas born and raised, spend most of my time outside on the porch, even in the winter, while, Jim, hardy son of the north, finds it too cold until, like today, the temps rise into the 80s.

Jim made his foray to the porch this morning (when the weather was maybe 70 degrees) wondering if he could last in the chill. These two barku came to mind after reading his brief haikuish email describing his predicament.

first robin of spring

(Channel 4 Weatherman version)

on the
porch today
chill winds
blow
discouraging
extended stay

(Channel 5 Weatherman version)

on the porch
sun
warms
sleeping dogs
encouraging
extended stay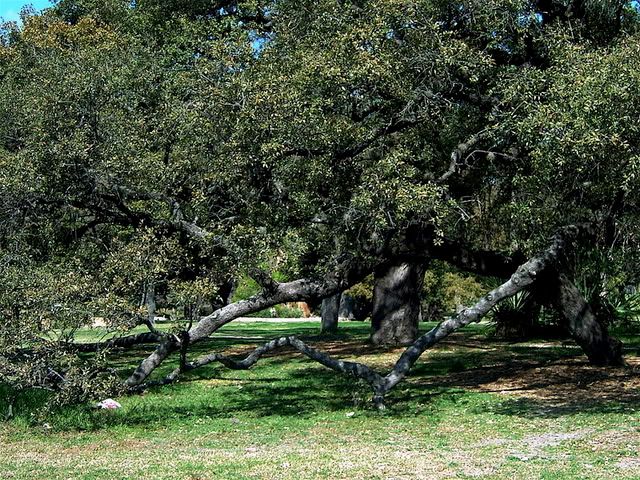 Roberto Juarroz was an Argentine poet famous for his Poesia Vertical. He published fourteen volumes of poetry in all, numbered successively 1 to 14, all under that title, the with the first appearing in 1958 and the final one posthumously in 1997. his poetry is spare and sometimes cryptic, like this piece. Born in 1925, Juarroz died in 1995.


Life Draws a Tree

Life draws a tree
and death draws another one.
Life draws a nest
and death copies it.
Life draws a bird
to live in the nest
and right away death
draws another bird.
A hand that draws nothing
wanders among the drawings
and at times moves one of them.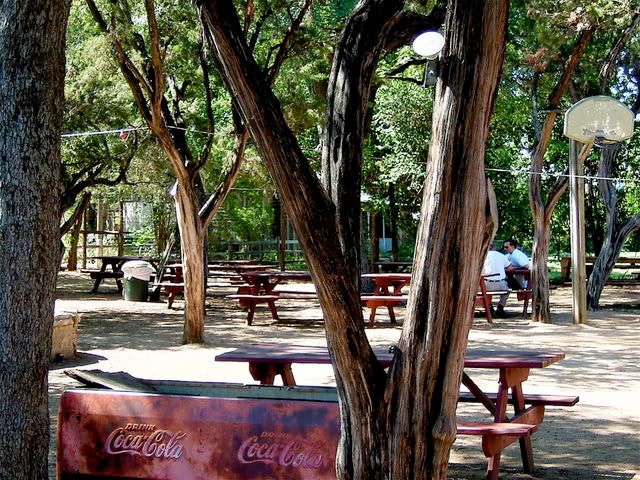 One of the things I really like about the online workshops is the way poets can be inspired by each other. Dan Cuddy, who we've read here before, used my old men talk poem as a jumping off point to write his own fine poem on old men talking.

Here it is.


old men talking

old men talk
if not wisdom
the ticking of the clock
the rock of a country porch chair
or the drip of seconds from a mall fountain
or the table saw noise of making something unique
and useless
in a cluttered basement
virgin board, sawdust, shining blade

old men reminisce
words mist covering the landscape of the past
with a selective beauty
a stilled battlefield
morning, the sun through the tops of trees,
the char and smoke blended in
like cream, sugar in bitter coffee
blended in the mist of selected details
told partly as bravado, partly as lament

old men prattle
so much kept in
discipline, decorum, a sense of manliness
now as the screws of time tighten,squeeze
words,feelings,rash thoughts
parade like hand-waving politicians
oh, approval
oh, save the man from oblivion

old men talk to themselves
wound up, the key visible in their back
turning,hobbling in circles
jittery movement
any moment the whole toy could tip
gyrate in death throes
but now circling
no apparent goal
the conversation with themselves
the importance of which
young dreams can not fathom

old men in a corner murmuring
one to another but the hearing is so bad
speech the last thing to go
no, thought the last bulb
in a dimly lit room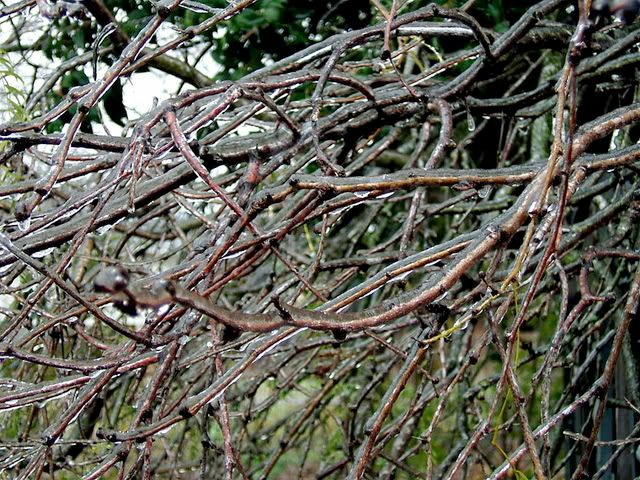 We've used poems by Robert Francis several times in the past few weeks. The more I read of him, the more I find I really like him. It seems strange that he is so little known.


Cold

Cold and the colors of cold: mineral, shell,
And burning blue. The sky is on fire with blue
And wind keeps ringing, ringing the fire bell.

I am caught up into a chill as high
As creaking glaciers and powder-plumed peaks
And the absolutes of interstellar sky.

Abstract, impersonal, metaphysical, pure,
This dazzling art derides me. How should warm breath
Dare to exist - exist, exult, endure?

Hums in my ear the old Ur-father of freeze
And burn, that pre-post Christian Fellow before
And after all myths and demonologies,

Under the glaring and sardonic sun,
Behind the icicles and double glass
I huddle, hoard, hold out, hold on, hold on.









I hate cellphones.

I was finally persuaded by my wife to buy a cellphone (she bought it and told me to put it in my pocket, or else), but I still hate'em, not quite as much as I hate car alarms, but close.


ring tones

little man
on a cellphone
advertises
with booming voice
there is more to him
than appears

**

business suit
charcoal gray
pin stripped
red necktie
on pristine white shirt
whispers
to himself
as he picks
at his Blackberry
with a plastic
stylus

I read his lips,
"beam me up, Scottie"

it's true,
I swear

**

two girls
on the sofa
under the Starbucks sign
each with cellphone
talking
each in private
conversation
ignoring the other

it"s only as I pass
I realize
they are talking
to each other

**

fat woman
in a pink jogging suit

two kids
one on each
tree stump leg

receiver
on her walkie-talkie phone
set to maximum loud
public address system
mode so that the man
on the other end
echoes across the store
like a sonic boom
and she yells back
sure, I guess,
that he's as deaf
as she

**

woman behind me
at a high school band concert
talks on her cellphone,
taking calls and making calls
all the way through the hour and a half
concert, Wagner, Sousa, Rimsky-Korsakov
Hindemith, Mussorgsky, Joplin,
Tchaikovsky and all the rest
less interesting than her girlfriend's
report on the new hairdresser

and the concert ends
and the children all come out
to meet their parents
and she tells her child
as they leave, good work,
you were really good

I'm so glad I came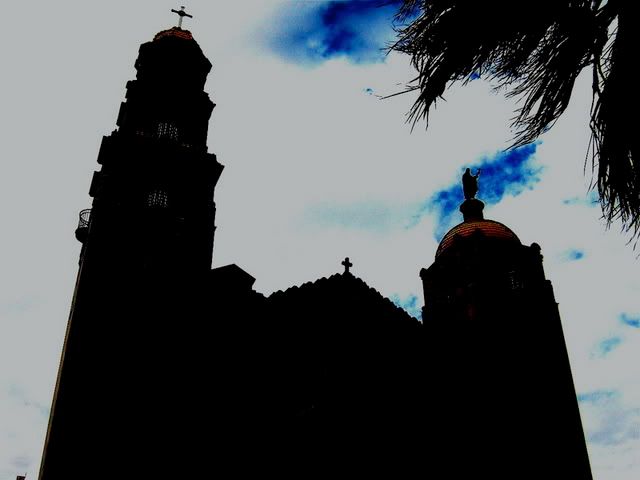 R.S. Thomas is another poet we've used before who is not as well know as some others. A clergyman as well as a poet, his style is dry and, to me, somewhat foreboding.


That

It will always win.
Other men will come as I have
To stand here and beat upon it
As on a door, and ask for love,
For compassion, for hatred even; for anything
rather than blank indifference,
That the neutrality of its answers, if they can be called
answers.
These gray skies, these wet fields,
With the wind's winding-sheet upon them.

And endlessly the days go on
With their business. Lovers make their appearance
And vanish. The germ finds its way
From the grass to the snail to the liver to the grass.
The shadow of the tree falls
On our acres like a crucifixion,
With a bird singing in the branches
What its shrill species has always sung,
Hammerine its notes home
One by one into our brief flesh.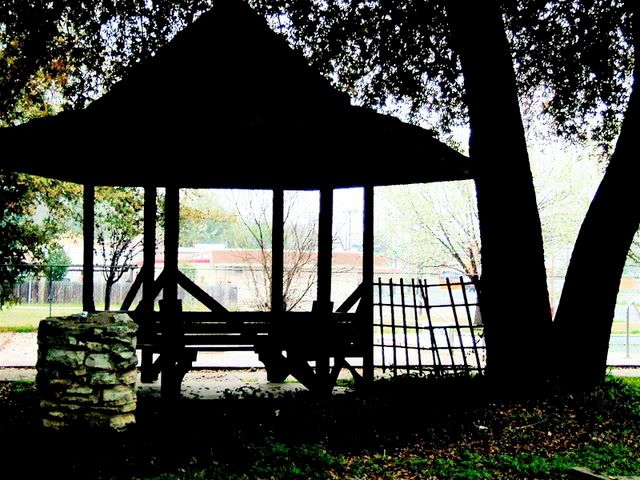 Christine Kiefer returns this week with this sensuous daydream.


I like it in the sky, just don't make a flag out of it

Standing under your gazebo
a rainbow arcs above a tree
with a heart shape balloon dead in its branches

I want to go down on you in the shower
be on my knees for you, I think of this when I'm alone

The grass is greener than I remember it being
as a child when we'd hunt for colored eggs this time of year
when pink was favored and socks were folded down just so

I like when your legs are spread like this
do you mind that I look down and watch them

With the top down you look like a pimpin' teenager
and the gas station attendant wonders if you're my son
when we get cigarettes and a lighter to hold closely in the rain

You look good in my shirt standing here in my town
the rainbow is poetry and I like its smile on you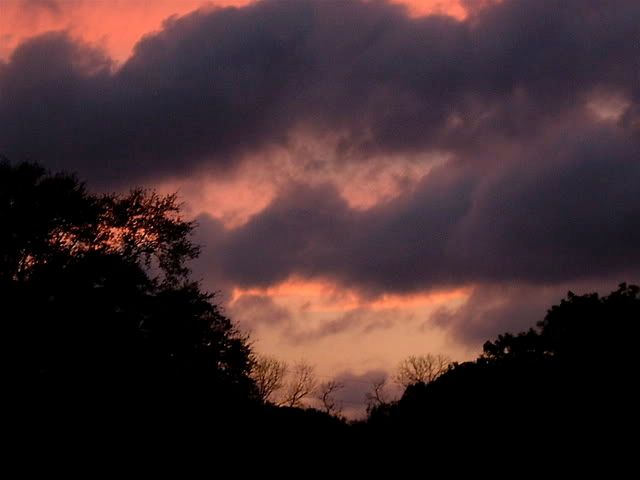 Here are five short pieces from Blaise Cendrars who we've read here before. All three are from the third section of Travel Notes. Like with Robert Francis, the more I read of Cendrars, the more I like him, even though they are such different poets, with the simplicity of Francis as compared to the exoticism of Cendrars.


Sunset

We can see the coastline now
The sunset was extraordinary
In the flaming evening
Enormous clouds perpendicular and insanely all
Chimeras griffins and a big winged victory stayed all night just above
the horizon
At daybreak the whole flock found itself reunited pink and yellow over
Bahia laid out like a checkerboard


Bahia

Lagoons churches palm trees cubical houses
Big boats with two upside down rectangular sails which look like
immense puffed-out pants legs
Little boats with shark fins bounding among groundswells
Big perpendicular inflated clouds colored like pottery
Yellow and blue


Night Rises

I watched very closely how it happened
When the sun has gone down
It's the sea that gets darker
The sky stays bright for quite a while
The night rises from the water and slowly encircles the entire horizon
The in its turn the sky slowly darkens
There is a moment when it is completely dark
Then the darkness of the water and the darkness of the sky recede
An eburnean transparency appears with reflections in the water and
dark pockets in the sky
Then the Coal Sack beneath the Southern Cross
Then the Milky Way


Heat

It's six days from la Plata to Pernambuco on a fast transatlantic steamer
You often see the coast but not a single bird
Like in the middle of the immense state of Sao Paulo where you drive
all day down the dusty roads
Without scaring up a single bird
That's how hot it is


Cape Fria

I heard tonight a child's voice through my door
Soft
Rising and falling
Pure
It did me good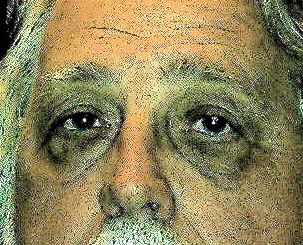 Remember this?

It's me without my chili.


best damn chili in Texas

Frontier
Something or Other
was the name of the place

best damn chili
in Texas,
the devil's own
hangover preventative

pork and beef
and three kinds of
pepper
hot enough to defoliate
your nose hairs
and grease enough
to coat your guts
from inflow to the
gotta go

a bowl
before you hit the bars
and a bowl after
and you're be so damn
stone
cold
sober
at reveille your eyebrows
stand and salute
when old General Pushcart
come by on the back of his jeep

I used to know a lot
about this sort of
thing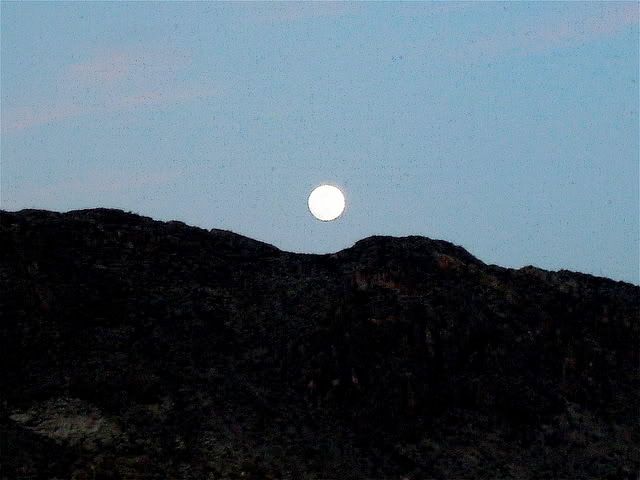 Nancy Willard is a children's author and poet. In 1982, she received the Newbery Medal for A Visit to William Blake's Inn. She lives in New York and lectures at Vassar College. She was educated at the University of Michigan and Stanford University.


Night Light

The moon is not green cheese.
It is china and stands in this room.
It has a ten-watt bulb and a motto:
"Made in Japan."

Whey-faced, doll faced,
it's closed as a tooth
and cold as the dead dear are cold
till I touch the switch

Then the moon performs
its one trick:
It turns into a banana.
It warms to its subjects.

It draws us into its light,
just as I knew it would
when I gave ten dollars
to the pale clerk
in the store that sold everything.
She asked, did I have a car?
She shrouded the moon in tissue
and laid it to rest in a box.
The box did not say Moon.
It said "This side up."
I tucked the moon into my basket

and bicycled into the world.
By the light of the sun
I could not see the
moon under my sack of apples

moon under slab of salmon,
moon under clean laundry,
under milk its sister
and bread it's brother

moon under meat.
Now supper is eaten.
Now laundry is folded away.
I shake out the old comforters.

My nine cats find their places
and go on dreaming where they left off.
My son snuggles under the heap.
His father loses his way in a book.

It is time to turn on the moon.
It is time to live by a different light.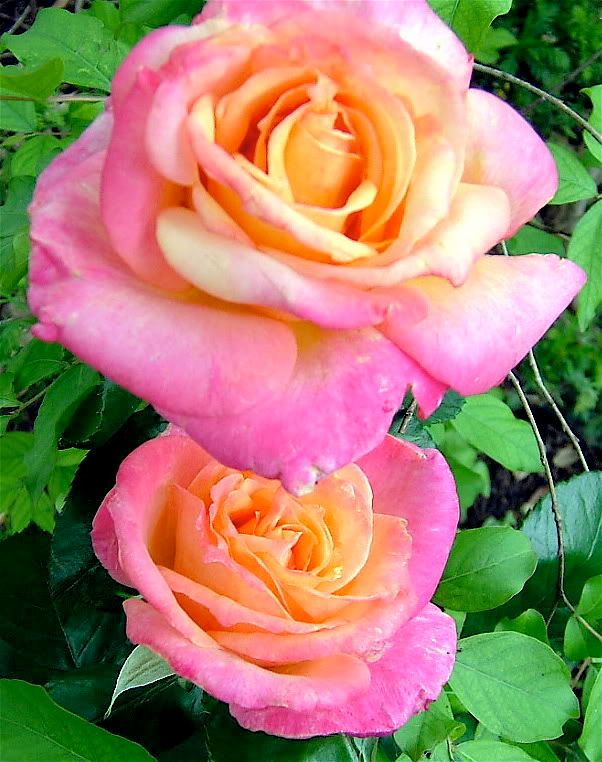 Here is a wonderful, tender love poem by "Here and Now" first-timer Beki Reese. Beki has been publishing in small press journals and online for about 15 years. In real life she is a circulation supervisor at a county library in Southern California.

In the past, I've known Beki as an outstanding poet in the short verse Japanese tradition. This poem is unlike anything of hers I've read bfore and I like it very much.


Sometimes....

There are so many things
I long to say to you.
In those moments
when uncertainty stops my tongue
and silence grows to fill the distance
that separates us,
I quietly whisper them
into my heart.

I say again
how much I love you;
how my very skin
longs to whisper against your skin,
to feel the flame of old desires
rise and leap between us,
melting barriers
until I fall so deeply into you
that no distance or circumstance
can ever separate us
again.

I whisper
"Look at me!"
I'm the one who never faltered
down the quiet years,
the long, lonely years
when we walked on different paths.
From wide eyed devotion
through marriages and children,
from back seat fumblings
through passionate illicit afternoons,
from never hearing your name at all
to having it linger
like a secret
on my lips,
all I ever wanted was you.

I want to say
I have loved you
my whole life;
measured every man by you
and found them wanting.
I have no need for other arms,
no desire for another touch
when I lie here in the dark.
It's your name I whisper
into the shadows
when loneliness presses down on me
like poisoned air.
There is no part of me
that does not cry out for you alone;
your arms, your breath, your kiss,
your touch which still undoes me.

Tonight
There are so many things
I long to say to you -
open your heart
and hear me.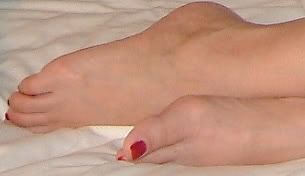 Faced with a challenge to write a poem about a body part, I thought about and discarded all the things that first come to mind. Then walking behind several young women in strapless shoes, I realized something that had never occurred to me before. The bottom of a woman's foot, specifically, the instep, is wonderfully sensuous.

So, I got my body part poem.


flashing

watch her walk

with each step
the rear of her foot rises
as weight shifts from her heel to her toe
while her shoe lags behind
and between the shoe
and the bottom of her foot
the soft pale flesh
of her instep flashes
like a lover's wink
across a crowded room,
this most beautiful, unseen place,
inviting a caress,
a kiss,
flashing like a secret
across a crowded room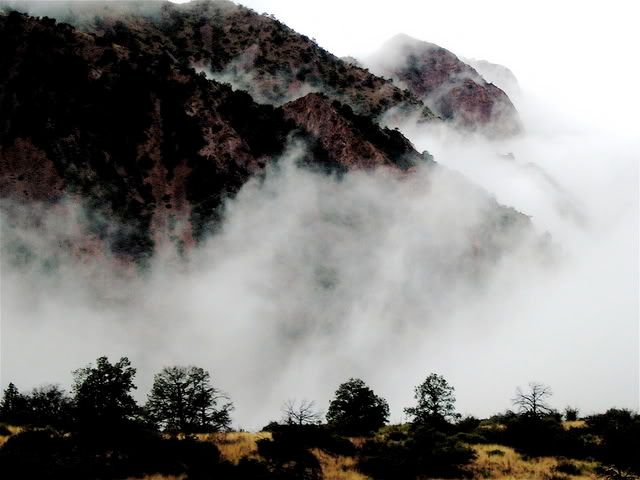 Charles Wright was born in Tennessee and attended Davidson College and the University of Iowa. He has been widely published, winning the National Book Award in 1983 for Country Music: Selected Early Poems and the Pulitzer Prize for Poetry in 1997 for Black Zodiac. Other works include Chickamauga, Buffalo Yoga, Negative Blue, Appalachia, The World of the Ten Thousand Things: Poems 1980-1990, Zone Journals and Hard Freight. His work also appears in Blackbird: an online journal of literature and the arts.

Wright is a Chancellor of The Academy of American Poets and Souder Family Professor of English at the University of Virginia in Charlottesville.


Stone Canyon Nocturne

Ancient of Days, old friend, no one believes you'll come back.
No one believes in his own life anymore.

The moon, like a dead heart, cold and unstartable, hangs by a thread
At the earth's edge,
Unfaithful at last, splotching the ferns and the pink shrubs.

In the other world, children undo the knots in their tally strings.
They sing songs , and their fingers blear.
And the spike mirimbas of dawn rattling heir amulets...

Soon it will be time for the long walk under the earth toward the sea.

And time to retrieve the dead yellow sunsuit and little shoes
they took my picture in

In Knoxville, in 1938.

Time to gather the fire in its quartz bowl.

I hope the one with the white wings will come.
I hope the island of reeds is as far away as I think it is.

When I get there, I hope they forgive me if the knot I tie is the
wrong knot.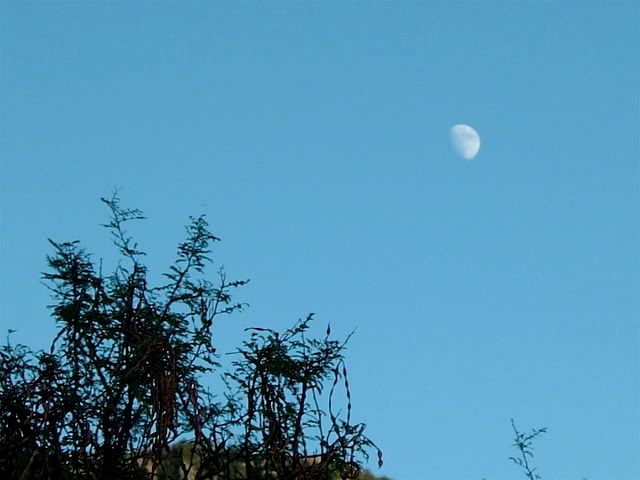 From Denmark, Jane Roken returns this week with this poem about a dream.


This is what I dream

This is what I dream
as I move in the blind folds
of the curtain of time -

This is what I dream
as I sleep beneath moonrise rocks
in the torrid desert -

This is what I dream
as I soar among feathery grasses
on the boundless plains -

This is what I dream
as I cross the vast spaces
from the beginning to the end
and back again (and again ...)

Your happy hungry countenance,
the badger sparkle in your eyes.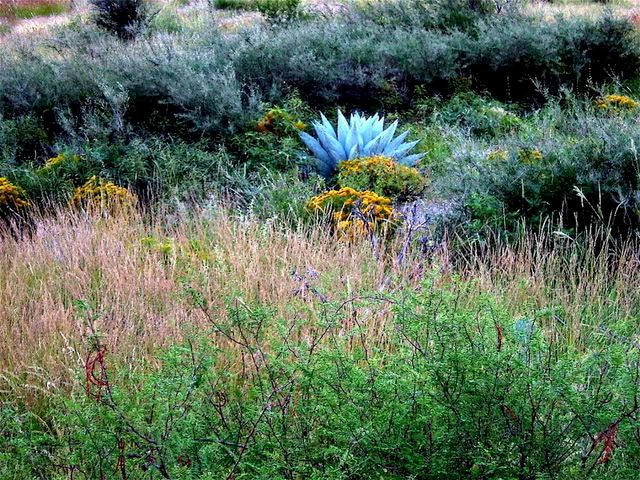 A civil rights and antiwar activist in his youth< W.S. Merwin now lives in Hawaii, writing increasingly simpler and more mysterious poems. These are from a suite called Summer Canyon.


Some of the mayflies
drift on into June
without their names

_________________________


Spring reappears in the evening
oyster cloud sky catches in pines
waterlight wells out of needles after sundown

_________________________


On small summit pine hollow
field chickweed under tree
split white petals drifting over shadow

_________________________


Two crows call to each other
flying over
same places

_________________________


Three broad blue petals
I do not know what kind of flower

_________________________


Leaves never seen before
look how they have grown
since we came here

_________________________


Day's end green summer stillness
pine shadows drift far out
on long boards

_________________________


Mourning dove sound
cricket sound
no third

_________________________


All day the wind blows
and the rock
keeps its place

_________________________


Sunlight after rain
reflections of ruffled water
cross the ceiling

________________________


High in the east full moon
and far below on the plan
low clouds and lightening

_________________________


Jay clatters through dark pines
it remembers
something it wants among them



After a reading of this kind of poem, an audience member asked if they were haiku. Merwin replied that, no, then gave his definition of haiku: a seventeen-syllable poem, written in Japanese.

I though that was funny.









Tracks are being laid for a new direction for the Casa Chiapas Poetry Table which could lead to two nights of poetry a month at the restaurant, with one night for the Poetry Table and a second night for open-mike poetry reading, possibly to start in June.

We'll have more information on this in June.

And that's it for this week, but we'll be back again next Saturday. In the meantime, I offer my thanks and appreciation to all who contributed to this issue and to our reading pleasure. All material reproduced in this issue remains the sole property of its creators.