Birds of a Feather, Poets Together
Sunday, February 11, 2007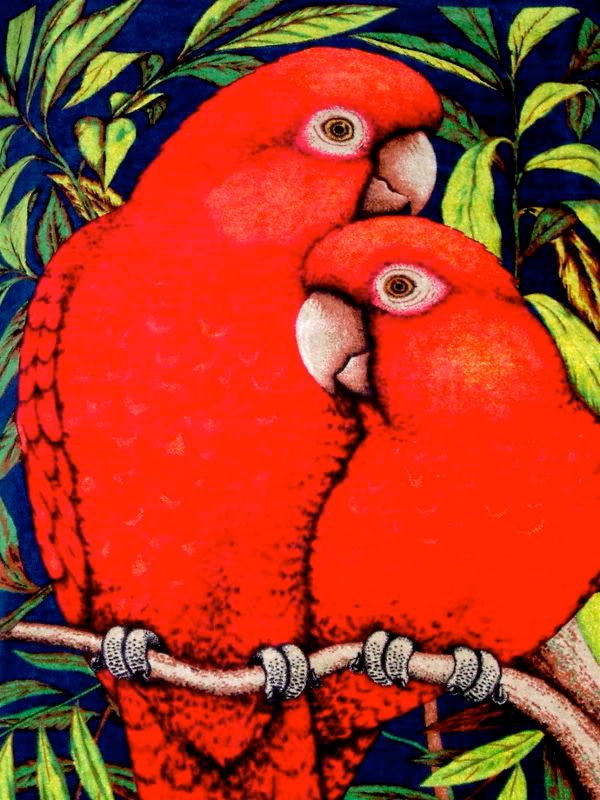 Welcome again to "Here and Now," this one number II.2.2, another abbreviated issue as I tote various barges and bales for da man and too damn little of his filthy lucre.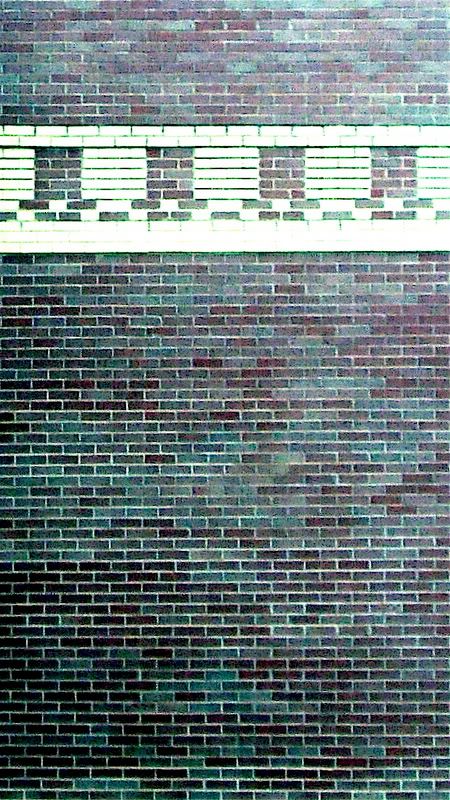 We begin this week with Mary Jo Caffrey, appearing here for the first time.

She describes herself as a retired GI who did mercenary work for a few years as a substitute teacher. She says she and her husband live in Gretna, Nebraska with lazy dogs and silly parrots.

I began reading Mary Jo on one of the poetry forums recently and was especially struck with this one.


The Act of Reading Poetry

Most people who write poetry fall into a category
somewhere between nuts and famous, you know,
the sort of people read about in school,
either driven insane and into writing about it or the
authors of trendy sentiments that rhyme.
Advertising jingles are mostly to blame,
making readers and book buyers of people
not gainfully employed in endeavors
beyond eating chocolates and reading rhyme.

People who read poetry are an elite group,
whether they actually do read poetry or
just read the book jacket while eating chocolates,
before placing the poetry book
on the cocktail table,
the latest bestseller to gather dust
in the family home while nevertheless,
emitting the scent of good literary taste
to family guests.

Most people who actually do read poetry
do so because a beloved or physically bigger
family member writes poetry
Just as any self-respecting member
of society does not discuss
ess–eee-ex in public,
most stalwart people do not discuss reading
poetry unless the topic comes up -
and they always share a love for
reading poetry,
all the while thinking to themselves,
"roses are red,
violets are blue,
poetry is so much doo-doo"
and smiling sweetly
while thinking up worse rhymes
in their heads that can't be printed here
for fear of offending readers who might
actually read this poem.

The few, the brave,
the poetry readers in this age of humanity
caught in the Internet and mostly not kicking,
admits of poems only in songs sung with angst or abandon,
the world's experiences captured in MP3 players
for the listener's enjoyment.
Reading evolved into a selectively Internet skill,
accompaniment on screen to movies and photos with
an electrical gleam, except where newspapers are concerned.
People read newspapers mostly for a little diversion.
When vision blurs after hours on the computer screen,
the printed word beacons clarity in lettering and a chance to
ease eyes beaten to within an inch of their pixels.

Most people are exposed to poetry
in church, the safe once-a-week dose
in a Psalm from David, the first poet
of note expressing the inexpressible,
love of God, the only entity truly loving
words of praise for the gift of life
and redemption in a prayer in meter.

I suppose poems are prayers,
sentiments from the heart and mind
seeking a home in heaven or some
facsimile where the best human thoughts
find fulfillment,
if only in the words rising.

God loves a poet,
if only for a moment,
some small piece of
human thought
finding redemption
for the soul of a poet,
the part most like God
in even the briefest moment.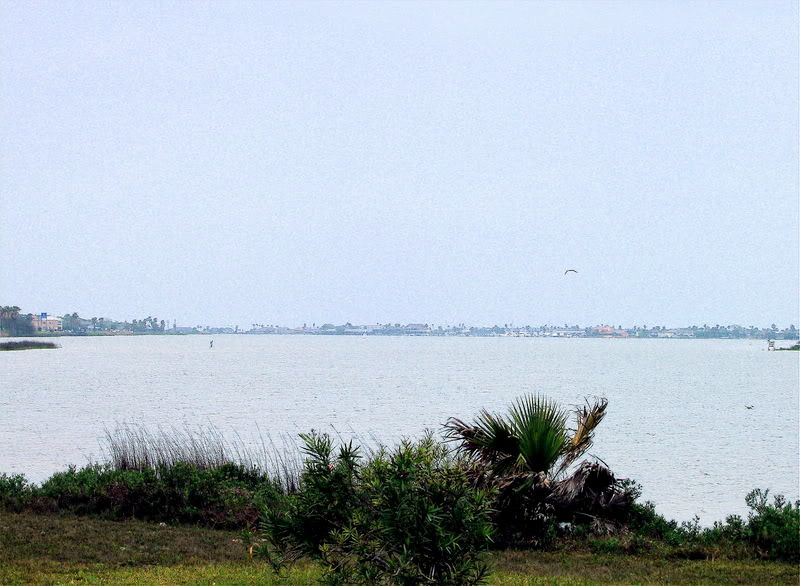 James Merrill was a Pulitzer Prize winning American poet, one of the most acclaimed American poets of his generation.

Despite great personal wealth derived from unbreakable trusts made early in his childhood, Merrill lived modestly. A philanthropist, he created the Ingram Merrill Foundation. which operated during his lifetime to subsidize literature, the arts, and public television.

Merrill served as a Chancellor of the Academy of American Poets from 1979 until his death in 1995 from a heart attack related to AIDS.


The Pier: Under Pisces

The shallows, brighter,
Wetter than water,
Tepidly glitter with the fingerprint-
Obliterating feel of kerosene.

Each piling like a totem
Rises from Rock bottom
Straight through the ceiling
Aswirl with suns, clear ones or pale bluegreen,

And beyond! where bubbles burst,
Sphere of their worst dreams,
If dram is what they do,
These floozy fish -

Ceramic-lipped in filmy
Peekaboo blouses,
Fluorescent body
Stockings, hot stripes,

Swayed by the hypnotic ebb and flow
of supermarket Muzak,
Bolero beat the undertow's
Pebble-filled gourds repeat;

Jailbait consumers of subliminal
Hints dropped from on high
In gobbets none
Eschews as minced kin;

Who hooked themselves - bamboo diviner
Bent their water
Vigorously nodding
Encouragement -

Are one by one hauled kisswise, oh
Into some blinding hell
Policed by leathery ex-
justices each

Minding his catch, if catch is what he can,
If mind is what one means -
The torn mouth
Stifled by newsprint, working still. If....If....

The little scales
Grow stiff. Dusk plugs her dryer in,
Buffs her nails, riffles through magazines,
While far and wide and deep

Rove the great sharkskin-suited criminals
And safe in this lit shrine
A boy sits. He'll be eight.
We've drunk our milk, we've eaten our stringbeans,

But left untasted on the plate
The fish. An eye, a broiled pearl, meeting mine,
I lift his fork....
The bite. The tug of fate.










I wrote this several years ago as part of my occasional "name" series. It was published in 2004 in The Muse Apprentice


five minutes in the fire with fiona

under the table
her leg
against mine
moves
slowly
up and down

reaching for a paper clip
her hand
brushes mine
long red nail
leaving a trail
of fire a scar
smoldering

peering intently
at the paper clip
turns it over
passes
her fingertip
slowly over
the rounded
end tongue
pink against
her lip in
concentration

(does she
sneak a
sidelong
glance
at me....)

I hear my name called...

for the third time
I realize
and look to the end
of the table past
the double rows
of staring eyes

yes sir
I ask

your report
he says

my report
I ask

your report
he says,
we're waiting
for your report

a laugh beside me
like a whisper
like a breath of
warm air in a
in a frigid room

later
she said

or

was it just
another
laugh....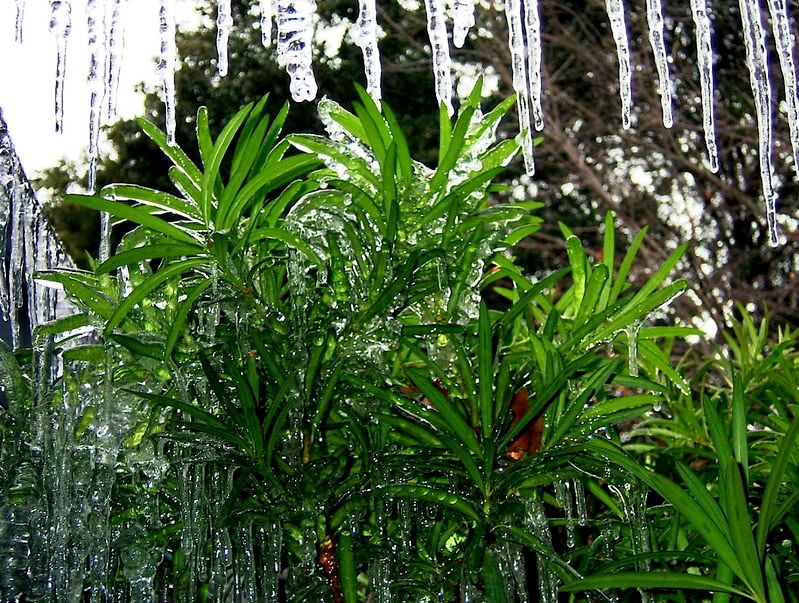 We have Jack Hill back with us again this week, with this piece that I spotted on one of the workshop forums we both frequent.

There is an air of sweet and unexpected melancholy to much of Jack's work. This piece is no exception.


Frost on the bedpost

My legs are cold but I'll be dammed if I'll wear
long-johns in the house; they make the hair on my
legs crawl.

The little stove in the lower level was tryin' hard,
doing it's best but losing ground.
Got to admit it had heart, if a four hundred pound
chunk of cast iron could; it truly did.

I'm tryin' to hold the cost of winter down but like
the little cast iron stove, I'm losing ground.

The wood pile is shrinking fast and the tractor called
it quits for the winter. Any ways, I don't think the
chainsaw will start.

Who'd a thought it'd get this cold....or is it my old
fire needs stoking.

When I go into the bedroom I can see my breath and
that ain't good, no one to warm my side of the bed.

I do recall the fun that was had warmin' a cold bed.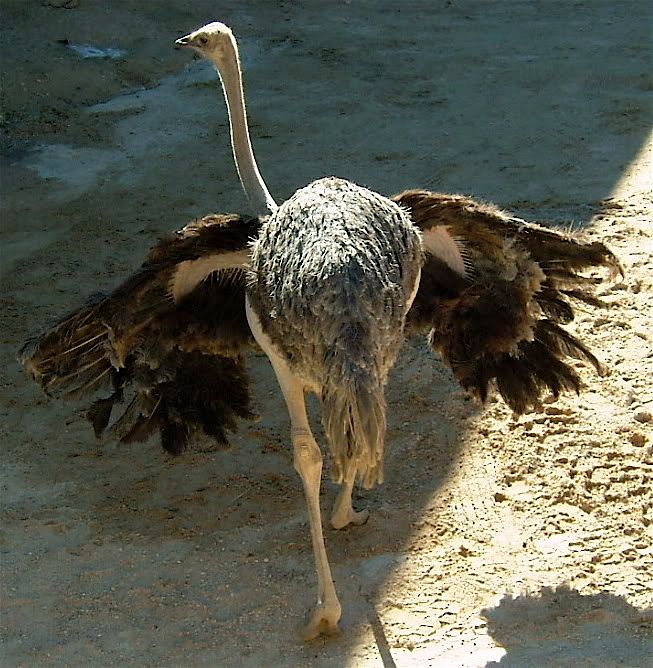 A few short Greeks from 200 to 400 B.C.



Cydias was a painter and poet bon in the island of Cythnus.


Beware

Beware. There are fawns
who, facing the lion,
die of fright just thinking
the lion might be hungry

(Translated by Sam Hamill)


Theocritus was a creator of pastoral poetry. His poems were termed eidyllia ("idylls"), a diminutive of eidos, which may mean "little poems."

There are no certain facts as to his life beyond those supplied by the idylls themselves. Certainly he lived in Sicily and at various times in Cos and Alexandria and perhaps in Rhodes.


Epitaph: Justice

The poet Hipponax lies here.
In justice, this is only fair.
His lines were never dark or deep.
Now he enjoys (like his readers) sleep.

(Translated by Fred Chappell)


Asclepiades was a physician/poet born in Prusa, Bithynia (modern Bursa, Turkey). he died around 40 BC in Rome.


Here lies Archeanassa

Here lies Archeanassa
the courtesan from Colophon
whose old and wrinkled body
was still Love's proud domain.

You lovers who knew her youth
in its sweet piercing splendor
and plucked those early blooms -
through what a flame you passed!

(Translated by Frederick Morgan)


Aristophanes of Byzantium was a Greek scholar, critic and grammarian
credited with inventing and naming some of the first forms of punctuation, including the period, comma, colon and semicolon.


On The Advice Of Praxilla

On the advice of Praxilla,
we are asked to look
under every stone
for a hiding scorpion.

The proverb sounds all right.
But, turning stones,
remember,
poets also bite.

(Translated by Sam Hamill)


Philodemus was an Epicurean philosopher and poet who studied in Athens, before settling in Rome about 80 BC.

Apparently, there was an extensive library at Piso's Villa of the Papyri at Herculaneum, a significant part of which was formed by a library of Epicurean texts, some of which were present in more than one copy, suggesting the possibility that this section of Piso's library was Philodemus' own. The contents of the villa were embalmed in the eruption of Vesuvius, 79 CE, and the papyri were carbonized and flattened but preserved.

During the 18th century exploration of the Villa by tunneling there were recovered carbonized papyrus scrolls containing thirty-six treatises attributed to Philodemus. These works deal with music, rhetoric, ethics, signs, virtues and vices, the good king, and defend the Epicurean standpoint against the Stoics and the Peripatetics. The first fragments of Philodemus from Herculaneum were published in 1824.


I Loved - Who Hasn't?

I loved - who hasn't? I worshipped - hasn't
everyone been in that congregation?
But I was crazy - did a god do it?
The forces that drove through my black hair drives the gray
announces the age of reason - I'm done.
As playtime I played, now I'll act my age.

(Translated by George Economou)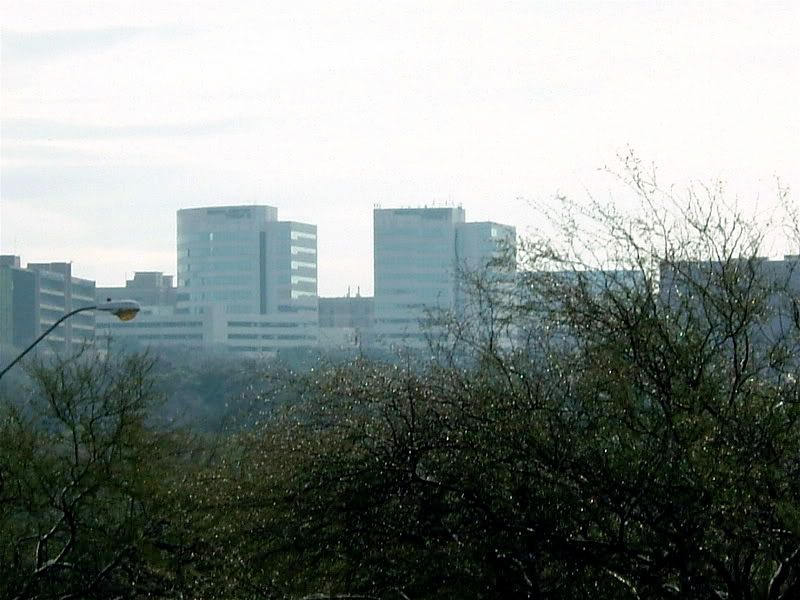 It's a cold, gray dismal day here in San Antonio, making this cold, gray dismal poem appropriate.

The poem is an "approaching my 60's poem," written four or five years ago. The interesting thing is, the further I get on the other side of 60, the less it worries me. I'm not sure if that represents coming to terms or giving up.

The poem is included in my book Seven Beats a Second


weather report

it's supposed to snow
in the hill country tonight
and now, near midnight,
clouds are banked high
in that direction, swirls
of clouds, mixed gray
and white and black,
reflected in the city lights,
they look like polished granite
piled helter-skelter
against a black felt sky

it won't snow here,
but it's cool enough,
a little above freezing,
with a strong north wind
that stings my face
with icy drizzle

wet days, cold nights,
it's like winters years ago,
cycles and cycles,
weather cycles,
life cycles,
death cycles, too,
I guess,
they always come in threes
it's said and it seems to be true

I used to think my life
was lived in five year cycles
and for a long time
it seemed to run that way,
with changes regular
as clock work
every fifth year

but now it seems
the pattern is broken
and my life is a a lull
even as time races past

I feel disconnected
from that flow
and I begin to wonder
if this is how life
winds down.
like being sunk
in plush leather seats
in a fast moving car

the world rushes by,
a blur of passing lie
and I want nothing more
than to stop,
to walk again,
to live again,
not behind glass
as the world passes,
but on my own feet,
to control again,
like before
when I was the one
who set the pace
of my life
and the direction
I would live it

the night is chill
and wet
but it will not snow for the snow cycle
is done and now
the night is just cold
and I am cold in it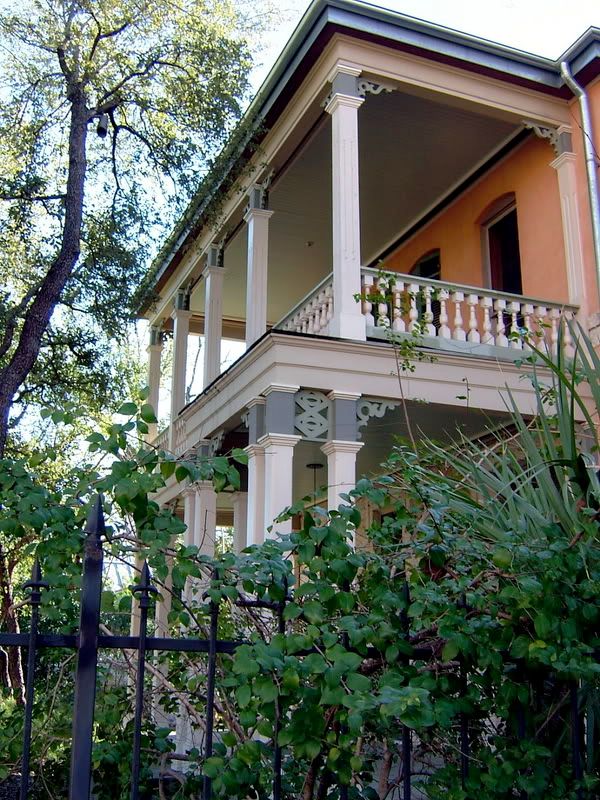 Now for a visit with a couple of the good citizens of Edgar Lee Masters' Spoon River.


Francis Turner

I could not run or play
In boyhood.
In manhood I could only sip the cup,
Not drink -
For scarlet-fever left my heart diseased.
Yet I lie here
Soothed by a secret none but Mary knows:
There is a garden of acacia,
catalpa trees, and arbors sweet with vines -
There on that afternoon in June
By Mary's side -
Kissing her with my soul upon my lips
It suddenly took flight.


Dr. Siegfried Iseman

I said when they handed me my diploma,
I said to myself I will be good
And wise and brave and helpful to others;
I said I will carry the Christian creed
Into the practice of medicine!
Somehow the world and the other doctors
Know what's in your heart as soon as you make
This high-souled resolution.
And the way of it is they starve you out.
And no one comes to you but the poor.
And you find too late that being a doctor
Is just a way of making a living.
And when you are poor and have to carry
The Christian creed and wife and children
All on your back, it is too much!
That's why I made the Elixir of Youth,
Which landed me in the jail at Peoria
Branded a swindler and a crook
By the upright Federal Judge!


John M. Church

I was attorney for the "Q"
And the Indemnity Company which insured
The owners of the mine.
I pulled the wires with Judge and Jury,
And the upper courts, to beat the claims
Of the crippled, the widow and orphan,
And made a fortune thereat.
The bar association sang my praises
In a high-flown resolution.
And the floral tributes were many -
But the rats devoured my heart
And a snake made a nest in my skull!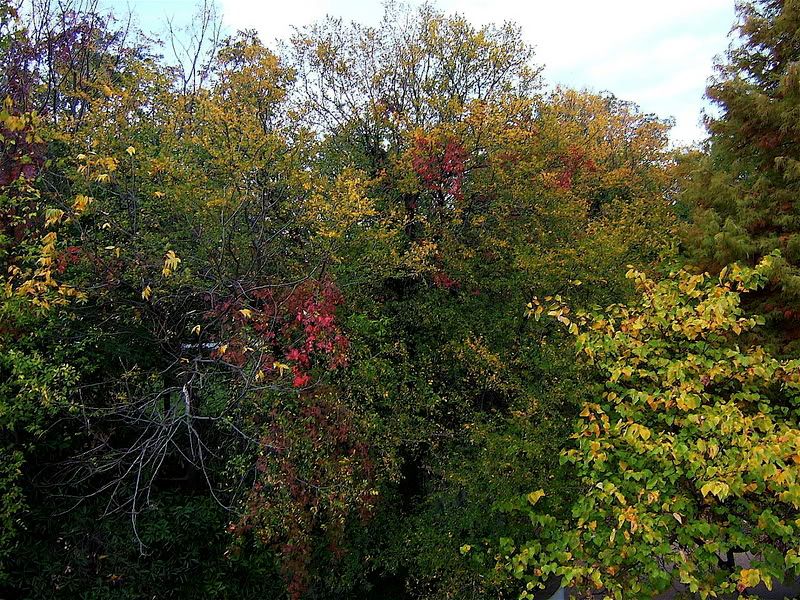 We have another first-timer for "Here and Now" this month, another from the wilds of the on-line workshop forum world, Billy Howell-Sinnard.

Billy lives in Hawaii where he is a nurse, and also a caregiver at home. He says he writes poetry, which his wife calls his mistress, when he can find the time.

I read this poem on one of the forums and immediately felt like I'd slipped back into my own childhood.


Blackberry Hunting

A sign reads DIP AHEAD,
and I remember dad grinning,
"Hold on." The two-tone Edsel dove
like a whale absorbing a wave,
breached the swell with long,
slow motion bounces. I screamed, giggled,
tummy a rolling jar of gumballs.

We lived in a small town that doesn't exist.
Grandma Collins lived across the street.
When Grandpa gathered blackberries,
she baked pies, her apron and fingers
stained the color of the droppings
on Dad's new Edsel. The houses
are gone. A few foundations remain.

I still crave blackberry pie. At the Red Barn
Buffet, I bought a slice advertised
as homemade. It wasn't the same,
don't think it ever can be.
I cross the dip. My stomach turns.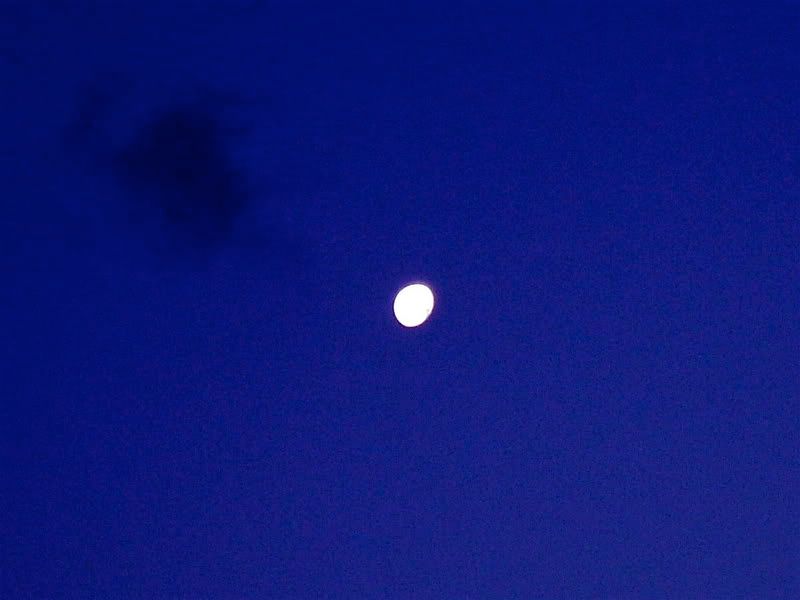 Next we have three anonymous poems/songs from Africa in the 19th and early 20th centuries.


The San, also known as The Bushmen, are an indigenous population of the Kalahari Desert, which spans South Africa and neighboring Botswana and Namibia as well southern Angola. Archaeological evidence suggests that they have lived in southern Africa for at least 22,000 years. Genetic evidence suggests they are one of the oldest, if not the oldest, peoples in the world - a "genetic Adam" from which all the worlds ethnic groups can ultimately trace genetic heritage.


The Day We Die

The day we die
the wind comes down
to take away
our footprints.

The wind makes dust
to cover up
the marks we left
while walking

For otherwise
the thing would seem
as if we were
still living.

Therefore the wind
is he who comes
to blow away
our footprints

(Translated by Arthur Markowitz)



The Yoruba are an ethnic nation in Africa which constitute approximately 30 percent of Nigeria's total population. Many people of African descent in the Americas have claim to Yoruba ancestry to some degree because a significant percentage of Africans enslaved in the Americas originated from this region.

Several versions of the Yoruba origin exist, the most popular of which revolves around a figure named Oduduwa. Oduduwa was the head of an invading army from the East (often identified as Mecca, Egypt, the Sudan, or northeastern Nigeria) who established a constitutional monarchic system of government for the indigenous population he found.

Other versions suggest that Odduwa was sent by Olorun Olodumare (Sky Father), the Creator, to fashion the first humans out of the clay soil of lie lfe, an ancient Yoruba city in southwestern Nigeria. Evidence of this city has been discovered dating back as far as 500 B.C.


Oshun, The River Goddess

Brass and Parrots' feathers
on a velvet skin.
White cowrie shells
on black buttocks.
Her eyes sparkle in the forest,
like the sun on the river.
She is the wisdom of the forest
she is the wisdom of the river.
Where the doctor failed
she cures with fresh water.
Where medicine is impotent
she cures with cool water.
she cures the child
and does not charge the father.
She feeds the barren woman with honey
and her dry body swells up
like a juicy palm fruit.
Oh, how sweet
is the touch of a child's hand!

(Translated by Ulli Beier)


The Galla, also known as the Oromo, are found in Ethiopia and to a lesser extent in Kenya and Somalia. They are the largest single ethnic group in Ethiopia today, numbering around 25 million. They have inhabited parts of northeastern and eastern Africa for as long as recorded history.


Love Song

If I might be an ox,
An ox, a beautiful ox,
Beautiful but stubborn:
The merchant would buy me,
Would buy and slaughter me,
Would spread my skin,
Would bring me to the market.
The coarse woman would bargain for me;
The beautiful girl would buy me.
She would crush perfumes for me;
I would spend the night rolled up around her;
I would spend the afternoon rolled up around her.
Her husband would say: "It is a dead skin!"
But I would have my love!

(Translated by Enrico Crulli)







And another poem from Seven Beats a Second.

unfinished business

I have reached the point in my life
when I begin to understand
that I will not get out of it alive

and with that,
clarity

a million years of back-story
before us and consequences lingering
for past even a memory of our time,
leaving no end to things but the dark end
that comes to us all, despite the struggles
with pharmaceutical metaphysical
manipulations that occupy our final days

but even as we fight to change the rules
of life an death, it's not closure we want
but a chance to stay on this well-lit stage
past our character's plotted time, a chance
to see the play unfold past the limitation
of our own poorly written walk-on part,
waiting for a final act that will never come

your life....

my life....

it's all about unfinished business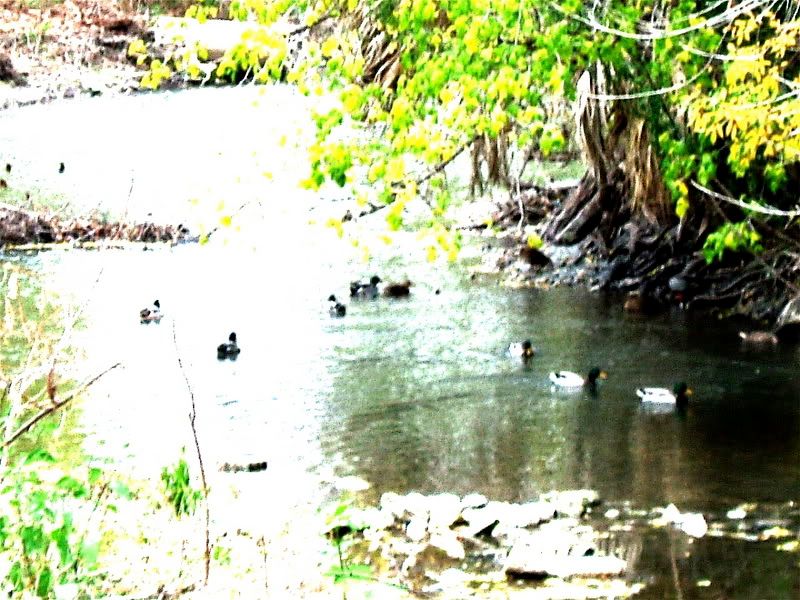 Last week Cyra S. Dumitru let us listen in on Eve's thoughts as she dealt with the ease and challenge of the Garden. This week it's Adam's turn.


Adam

I did think Eve peculiar
when I found her in that clearing,
hair tied wildly back with a piece of vine,
shoulders straining over a big rock.
Circles of stone everywhere.

"What are you doing?" I said,
almost tripping over a jagged rock.
"Making circles."
She didn't even stop to glance at me.
"I can see that. But why?"

Eve stood up straight,
gave me a look made my soul quiver.
"I don't know exactly,
Suddenly I just had to."
I caught her hand, "Let's go for a swim."

"I want to finish."
"How many more will you make?"
She shrugged, "As I make one,
the image for another begins.
It's strange."

Off I went, hurt she wouldn't come too.
Floating on my back, slowly paddling my feet -
I noticed the ripples my body made,
circles that grew bigger even as they thinned.
A tortoise slipped into the water
green shell glistening in sunlight.
I closed my eyes and drifted.
Warm water easy as my own skin
world without edge
everything in place.

As the sun shone on my face,
orange spots gleamed beneath my lids
like small flaming stones.
I thought of Eve, sweat
beading along her back.

Rearranging, replacing.
My soul quivered again
as if trying to name
something yet to come.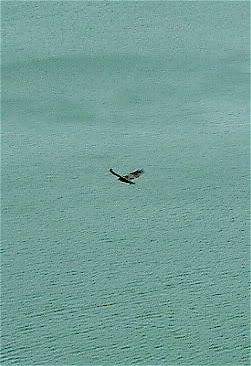 Nancy Williams Lazar is another forum-mate, returning for her second appearance in "Here and Now" with a poem about a funeral practice that will seem very strange to many. She explains the practice and her poem with these words:

"For over a thousand years the Parsi people of Mumbai, India, have relied on vultures to carry out their funeral rites. In the last ten years these birds have become almost extinct from the use of diclofenac, an anti-inflammatory given to livestock to treat minor injuries. The loss of up to 30 million vultures is leading to a major health crisis across the region - a rise in rabies and bubonic plague will be likely result of this ecological tragedy."

I previously read about this in my old reliable New York Times Tuesday science section and thought I might try to write about it, but never felt I had come up with anything that treated the subject with appropriate respect. Nancy has done that quite well, I think, making a of it a matter-of-fact and moving love poem.

Here it is.


The Vanished Vultures of Mumbai

I have laid my dead upon the Tower
of Silence whose black door has no opening,
and painted windows give no view.

The dead may not touch ground
The dead must not go into water
The dead can not be burned

On a wide roof I have left my offering
to be carried away piece by piece,
consumed in the gullet of the sacred bird
whose neck glides like a finger
through shredded skin, goes for the liver
first, then to reams of soft chords
streaming in the sun.

The caged heart will be a trophy won
in a panic of black feathers.
I see my love take flight
my god requited.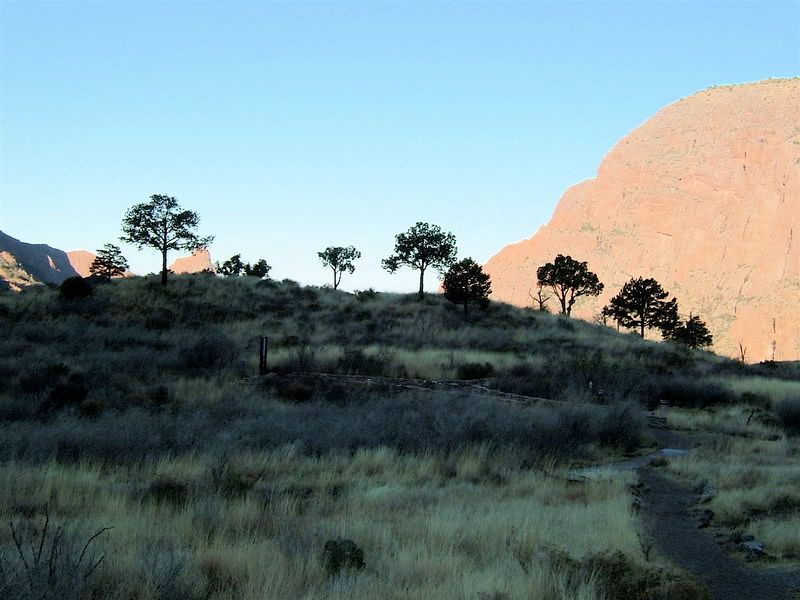 Two Native American poems/songs from the 19th century.


Uvavnuk was a Netsilik Inuit shaman.

Shaman song

The great sea
frees me, moves me,
as a strong river
carries a weed.
Earth and her strong winds
move me, take me away,
and my soul is swept up in joy.

(Translated by Jane Hirshfield)


Another Inuit poem, this one both poet and translator unknown.


I Think Over Again My Small Adventures

I think over again my small adventures,
My fears,
Those small ones that seemed so big,
For all the vital things
I had to get and to reach;
And yet there is only one great thing,
The only thing,
To live to see the great day that dawns
And the light that fills the world.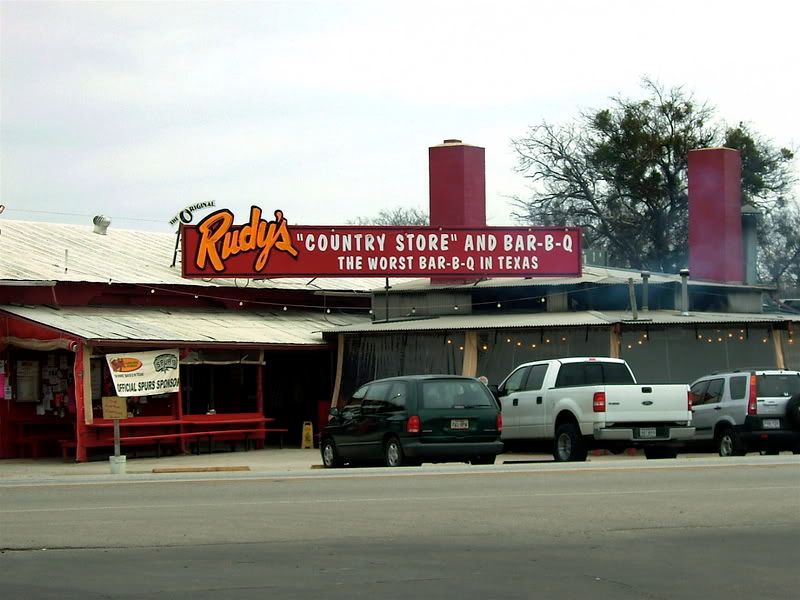 This is, by my count, the 38th issue of "Here and Now" posted online since May, 2006. At some point, very soon, I need to make the time to go back to the beginning and identify everything, poem and photo, that I've used. Having not done that, I'm not sure that I haven't already used this poem. It's a popular poem at readings, so I read it often, which makes it always fresh in my mind. Now I can't be sure if the freshness if entirely due to that frequent reading or partially due to using it hear before. All this is by way of an apology if this is a rerun.

The poem is included in my book Seven Beats a Second


Texas BBQ

here it is, Sunday afternoon, as, as the sun begins to fall
to the west, I'm thinking of driving to Leon Springs for dinner

it's a bit of a drive for a BBQ sandwich but the brisket there
is the best and sliding along that scarred rail to order,
breathing in the mesquite smoke, watching them pull the
meat off the fire, fat all burnt black and dripping juice as they
slice it, reminds me of when I was a kid traveling with my
family trough East Texas piney woods, stopping along the
way at rickety stands half hidden in the tall pine trees
that came right up to the edge of the little two-lane highway,
just a lean-to shed, a roof over the pit, sweet smoke wafting
through the trees like ghosts of a time before, great slabs
of meat, spicy sauce hot as South Texas asphalt
and big bottles of sweet apple cider, all this I think of, then
settle for steam table mystery meat and canned pinto beans
from a generic BBQ chain closer to home

why do we do that, I wonder, we know what's good,
but settle for easy, turn our backs on the better days
for the convenience of now, build soulless hot tar deserts
from the gardens that were blessings given by the mother
of us all, like the hills all around the city, stripped of native
cedar and oak to make way for new Wal-Marts and multi-
screen cineplexes full of pimply faced kids with $10,000
teeth watching soul-dead comedies about other kids, libidos
unleashed, fast-food joints and same-same houses with
central air dens on postage stamp lots, nature fighting
to survive, as we are, crab grass in the cracks of our own
creations, innocent, yet the scourge of all we desire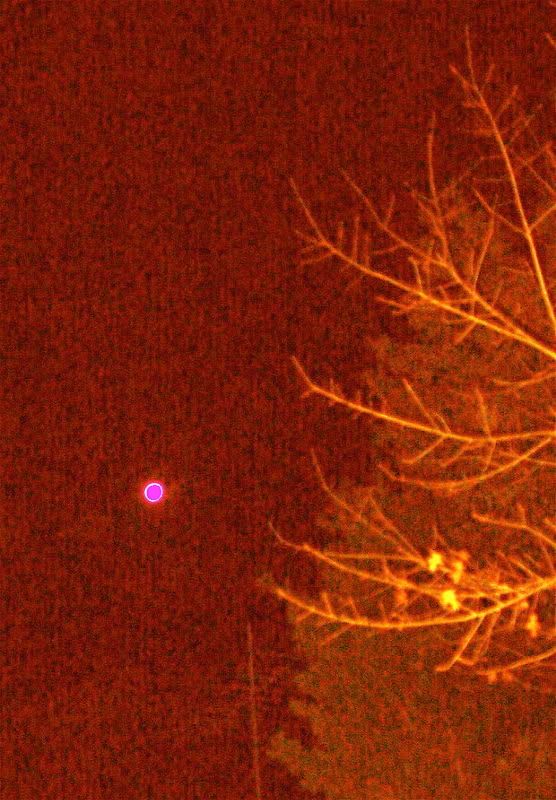 Here is a found poem, literally found by artist and poet Lawrence Trujillo, neatly hand printed on the front and back of a sheet of lined notebook paper and folded into the pages of an old book he bought at a used book store.

It is both the bane and the blessing of the internet that nothing can remain mysterious long. I did a Google search on the first line and discovered that this is a song from an album titled Into the Mirror Black by a heavy metal group called Sanctuary. May be others are familiar with the group, but I'm not. But it's available from Amazon for under $10, so I'll probably give it a try.

The song/poem was written by Sanctuary members L. Rutledge and W. Dane.

I tell you, doing this blog, I just keep learning and learning things I didn't know.




Epitaph

Mark my grave, and call the winds of torment
Oh, remember me now, and feed the wind with your dreams
Feel my name, and feel my blood in your veins
Now the tide will turn, I will live on through you
Mark my name upon the flesh you create
No, don't cry for me, my son, myself

I am waiting my son, on the threshold to the other side
Cannot tell you what is here
What I see now is beyond your mind

I am formless, but I feel
All the questions burning in your head
Learn your lesson and never grieve
For there is no beginning, and there is no end

I'm standing at the door of time, I see life complete

Truth is never what is seems
Bodies wither, but your mind still dreams
No one ever can rest in peace
Until they've learned the game and become light to darkness
See me shine

I'm standing at the door of time, I see life complete
Oh father where will I be when I meet my time?
You will pass on and follow me, into the sanctuary

I am in the mirror, see my reflection in the stars
And as you search for truth, so I will shine to spur you on
Spur you on
Bathe in the pure truth of my light

Time is an illusion, death is not conclusion

All those who seek the truth will questions still remaining
Now listen closely, and all will be so clear
I am a messenger, a bringer of light from the other side
So chosen now to teach while drifting between lives
Drifting, drifting

I will be reborn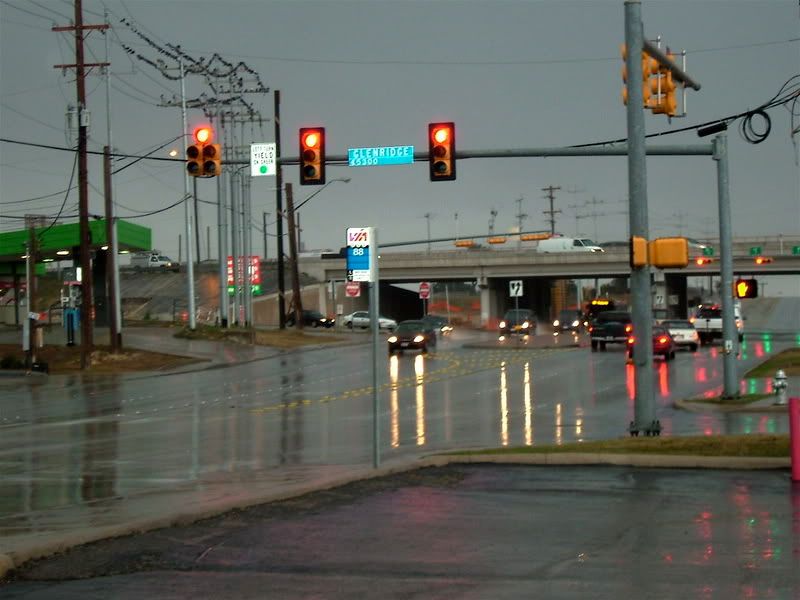 So let's end with a short (yes, there is such a thing) Bukowski poem.


unclassical symphony

the cat murdered
in the middle of the street

tire-crushed

now it is nothing

and neither are
we

as
we
look
away


What a downer, a terrible poem to end on. Let's find something a little more mellow to take us out the door.






catch of the day

it's not the fish we catch
that count
or the fish that get away

the catch of the day
is the time we stay
and the walking home
together





a last note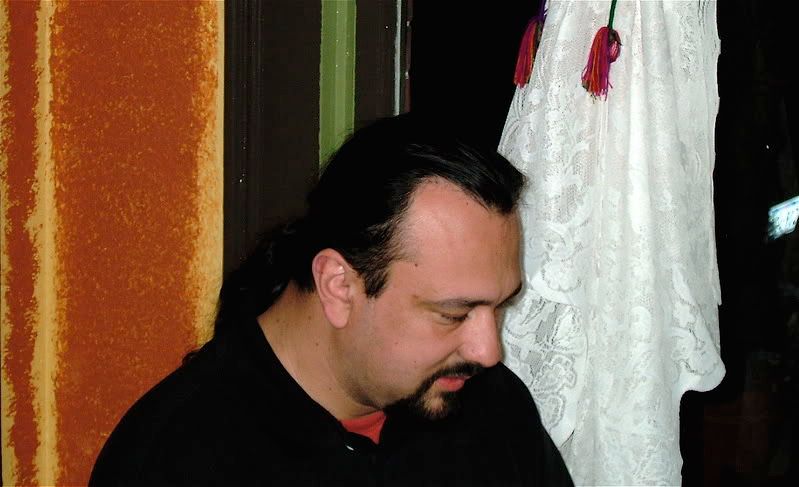 Lawrence Trujillo at February's Casa Chiapas Poetry Table



We continue to work on making our monthly read-around-the-table at Casa Chiapas an event and are hoping that improving weather from now through the Spring will allow us to continue to grow. What I can tell you San Antonio folks is that it is a fun, relaxed, no-pressure event and you're welcome to join us.

Hope to see everyone here next week and there next month.