Cold Winds Strip The Morning Bare
Sunday, January 14, 2007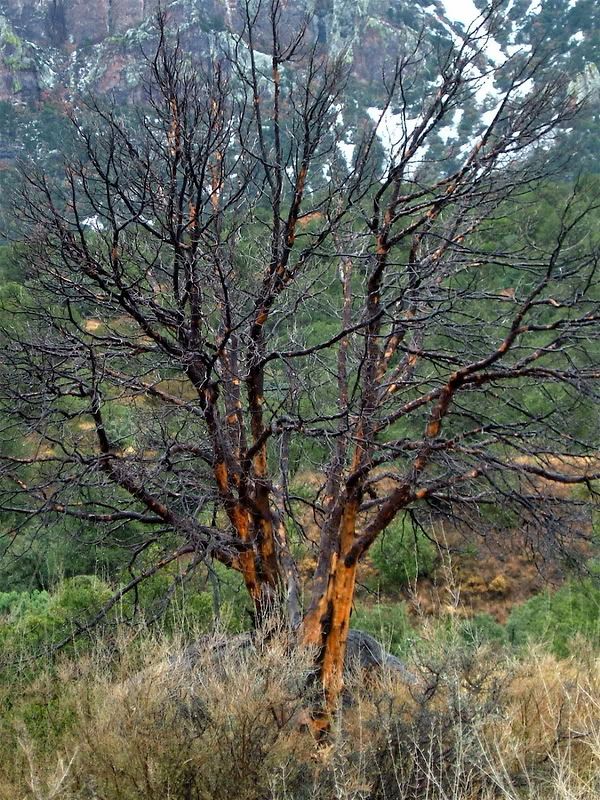 Welcome, again, to "Here and Now" Number II.1.3. We'll start right off with a new year's travel diary.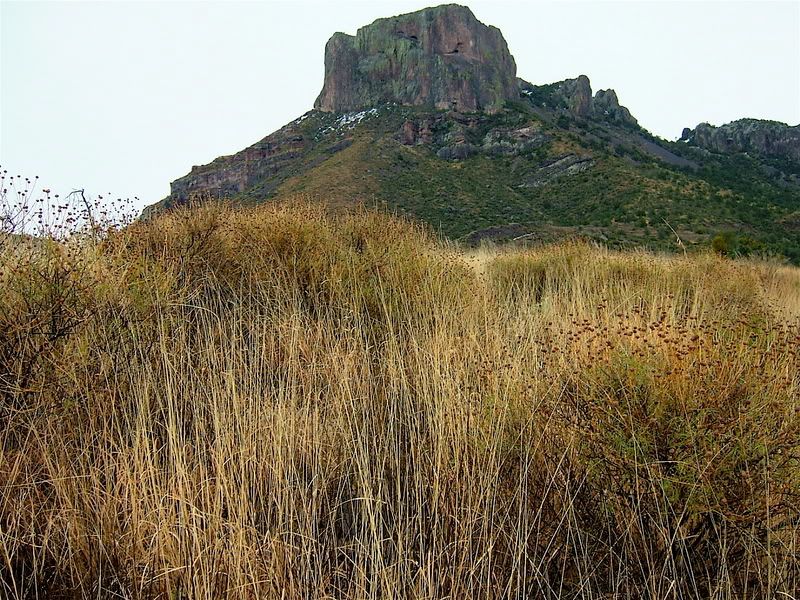 Big Bend National Park on the Texas/Mexico border is a great place to visit, with over 200 miles of both desert and mountain hiking trails and lots of opportunities for camping, primitive or otherwise, There is also a lodge complex high in the Chisos Basin, with a restaurant, commissary, and motel style accomodations, as well as cottages set apart a bit from the lodge area that are mighty attractive to those of us who've slept outside on the ground all we want for the rest of our life. Isolation and quiet are also draws for some of us, though for me, two to three days of isolation and quiet is about all I can take.

In the past, we've timed our visits to Big Bend for Spring or Fall. You would have to beat me with a big stick to get me there in the summer, when the desert temps get well into triple digits and we haven't been in the winter before because, good old South Texas boy that I am, I know a lot about mud but ice on a highway scares the crap out of me.

The midwinter visit this time worked out though. Both the 425 miles up and the 425 miles back were under clear, blue skies. The weather for the one full day we were there was awful, which was great for me, since it gave me good excuse to do what I wanted to do anyway, that is, sit in a corner, drink coffee and read and write. Dora, who sometimes gives evidence of mountain goat heritage, was disappointed. She had been looking forward to trying a couple of new trails.

Oh, darn, I said, as she set off to hiking despite the weather, You go ahead, I'll just stay right here and keep the cabin warm.

And I did stay and I did write a poem, this one, chronicling our visit.




three winter days at Big Bend

1/2/07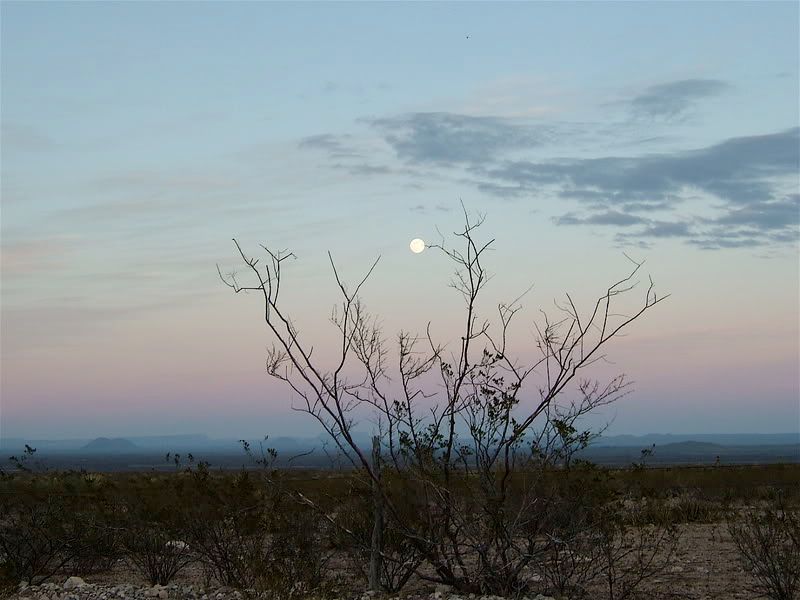 the long drive
from our hill country home
ends as the moon,
rising in the high, clear air,
welcomes us to our journey's end




a bobcat is caught in our lights
as we drive slowly
up the narrow lane to our cabin

long and sleek,
lean like a marathon runner,
with a long tail
that stretches straight behind,
she stops, turns,
and with feline grace
leaps into the brush alongside the road

a second, half a second,
then gone

indelible

1/3/07




just as the sun begins to wake
a winter storm
pours over the surrounding crests
in clouds like fine spun cotton fluff
that settle in the basin,
wrapping
soft around us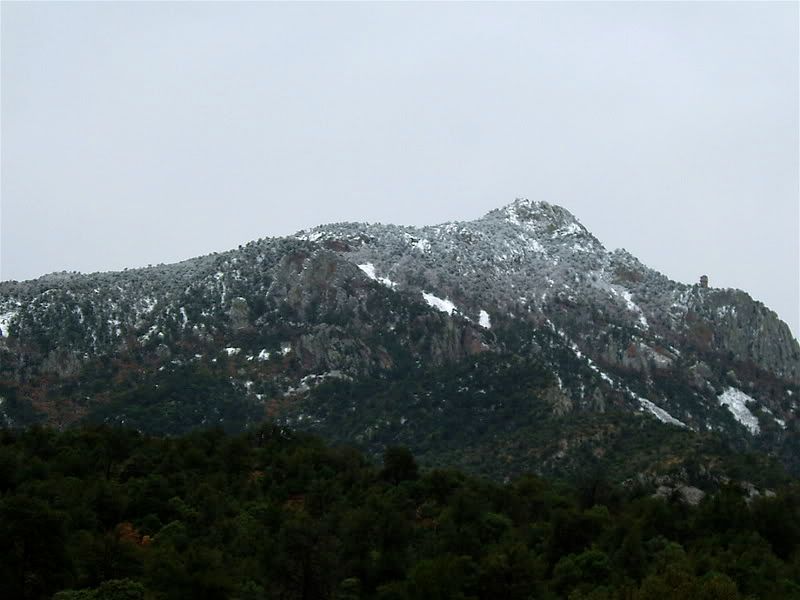 by midmorning
the rain starts, then sleet
that hits the roof of the cabin
like pebbles thrown down
from the mountain top

an icy sheen
builds on the slope below us

above
remnants of last night's snow
lie white
in rocky crevices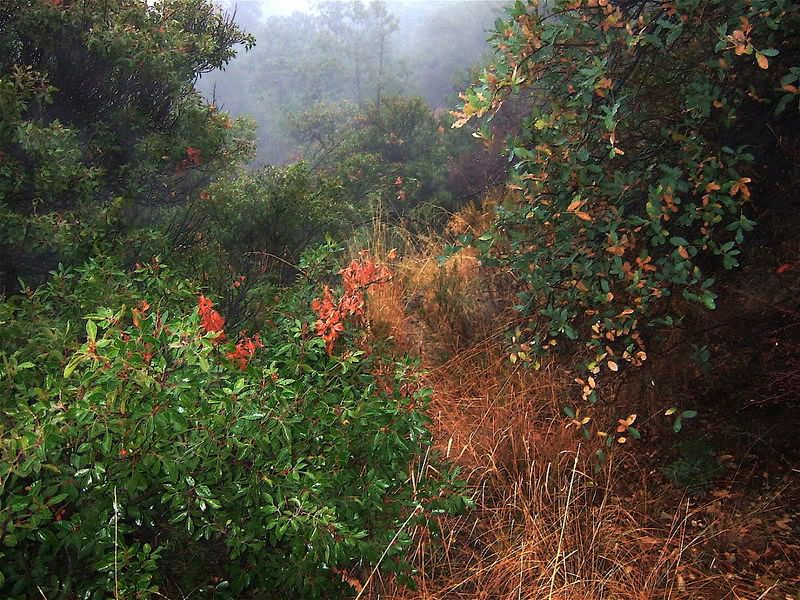 sitting near the restaurant
under cleared skies at noon,
I notice animal droppings on the sidewalk,
like two little cigarillos dropped
by a grifter on a midnight stroll

looks like bear,
I say to Dora,
a very, very small one

she laughs and so do I

but we watch

there are bears here
and probably not so small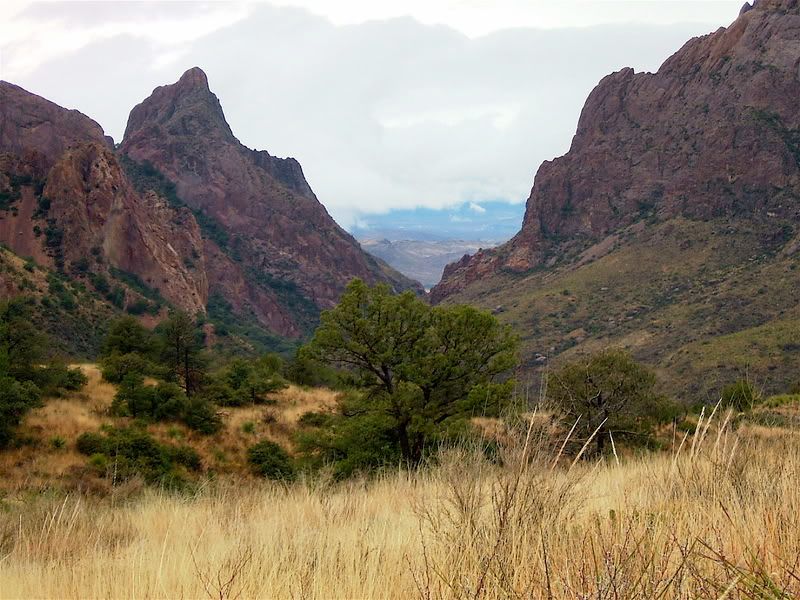 and the weather changes again
at mid-afternoon

becomes overcast with high clouds,
but the earlier fog has cleared
so visibility at our level is good,
so good that from our cabin I can see
through the mountain pass they call the window
to the desert below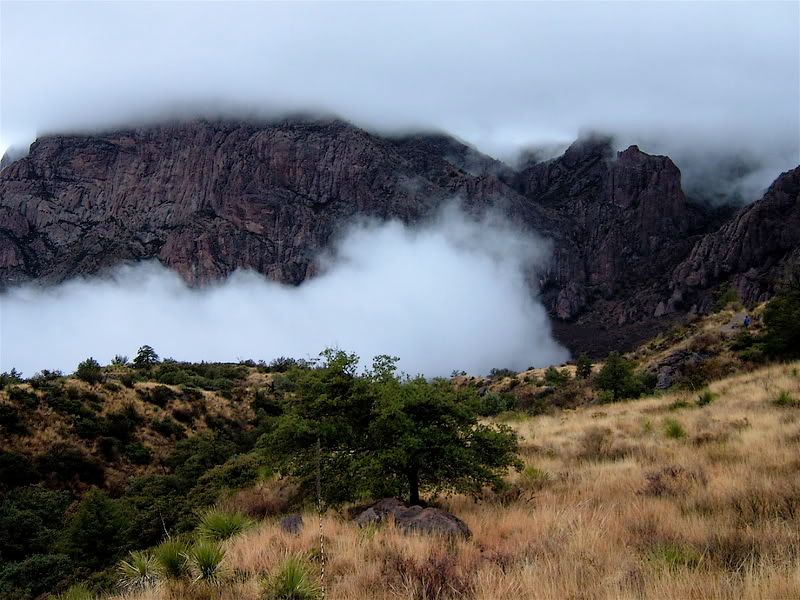 wet, but clear,
visibility fifty to one hundred miles,
then clouds like waves on a rising tide
wash over the mountains and across the basin,
white billows, like heavy surf,
moving across the basin ten to fifteen miles per hour
until they cover all,
visibility dropping, in minutes, to twenty feet or less

I am cocooned in the moment

1/4/07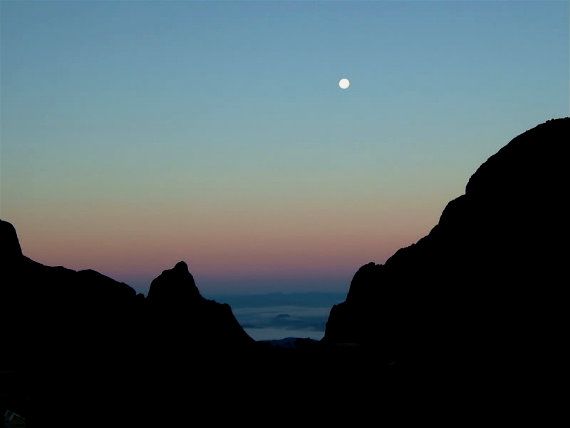 morning comes bright and cold,
as clear as the day before was closed

the moon sets between the craggy mountain peaks,
still bright over the desert below,
covered this morning with a frothy blanket of fog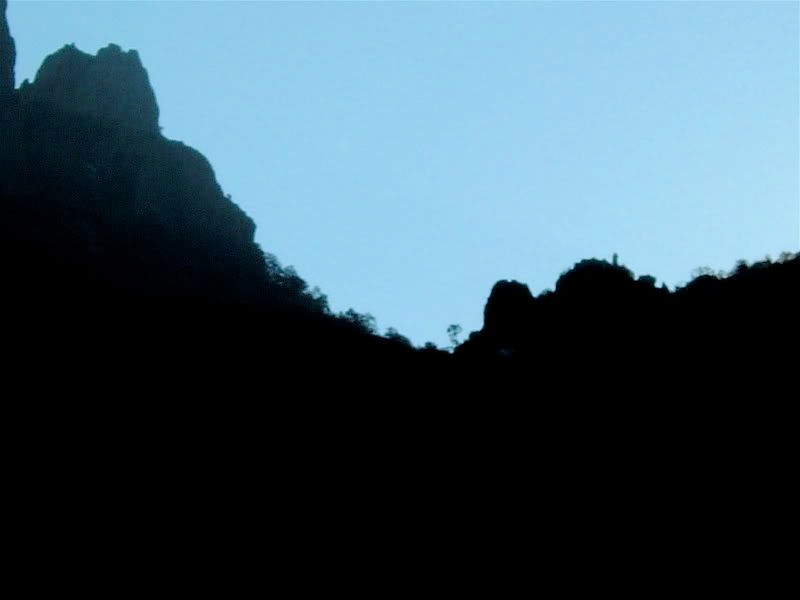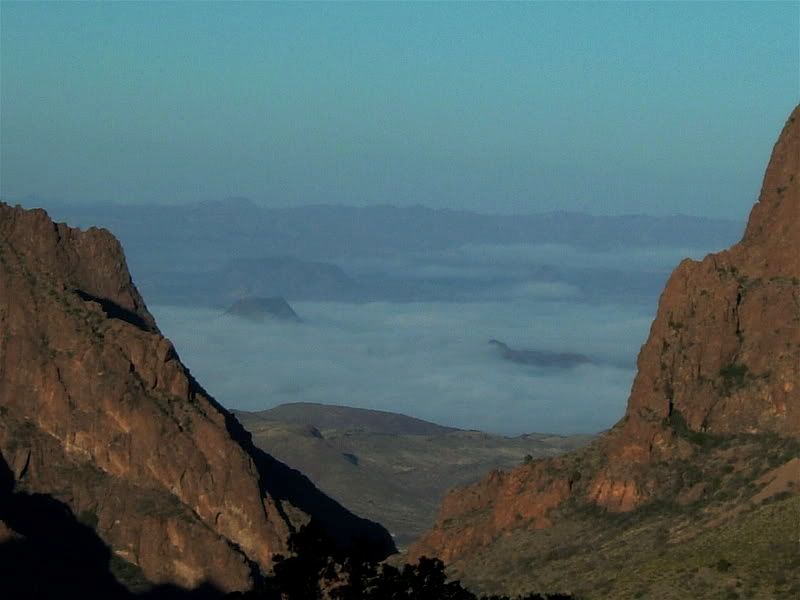 the rising sun casts a silver halo
over the Emery Peak to the east
while the mountains lying past the western desert
are purple in the fresh light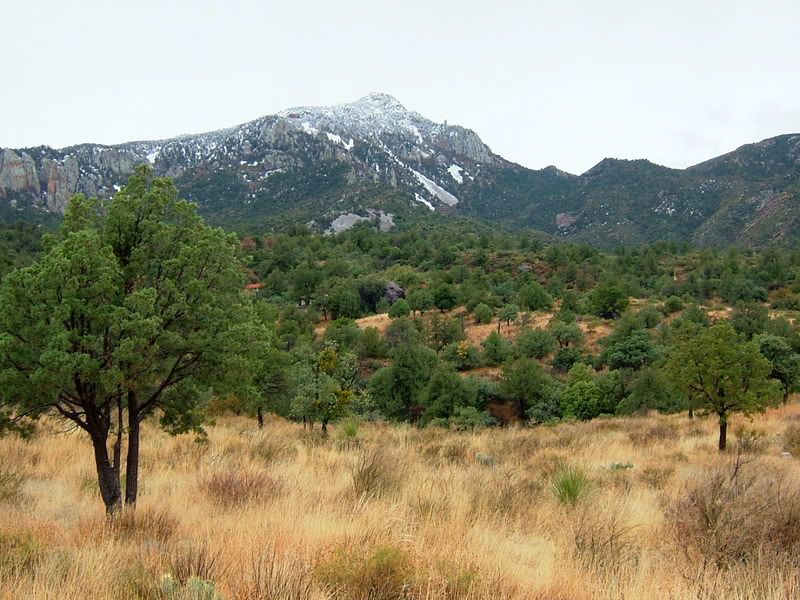 high grass lays a bright carpet
across the basin,
trees
are green islands
in the dry yellow sea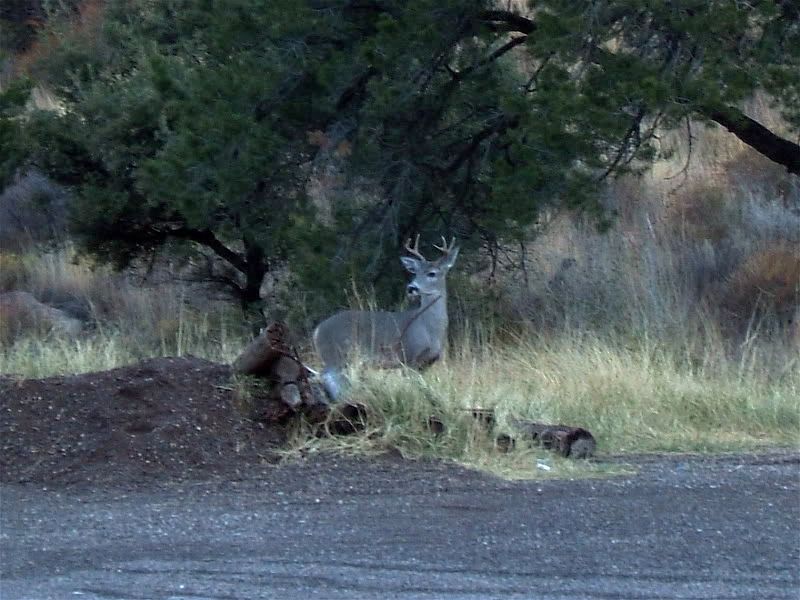 we leave under blue skies,
driving carefully down the steep twisty road
until we reach the eastern desert floor
and begin the seventy mile drive to the interstate,
the sharp line of mountains
diminishing behind us

planning already the stops
between us and home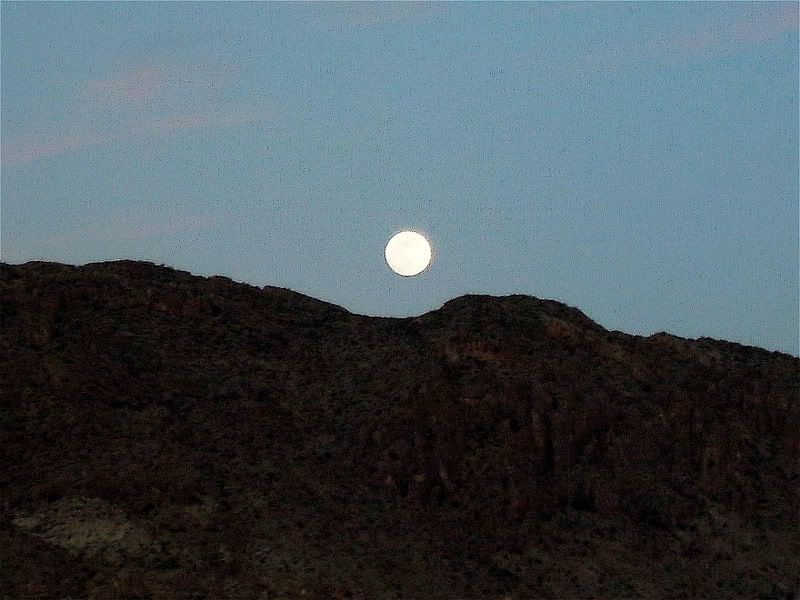 A modern Indonesian poet

W.S. Rendra is said to be Indonesia's most celebrated poet, playwright, and theater director. He continues to be a politically activist and was a thorn in the side of the Sukarno regime.

I wonder if there is any other feature of this universe that has drawn more poetic inspiration than the moon. I doubt it.


The Moon's Bed, The Bride's Bed

The moon's bed, the bride's bed:
An azure blue sky
Held up by ancient hands;
A cricket flutters about,
Shrilling a love song to the net.

The moon's bed, the bride's bed:
A Chinese Junk with a thousand sails
Crossing the sea of sleep;
Stars fall one by one,
Yawning with sweet visions.

The moon's bed, the bride's bed:
A kingdom of ghosts and spirits,
Drunk with the flavor of incense;
Dreams scatter, one by one
Cracked by brittle truth.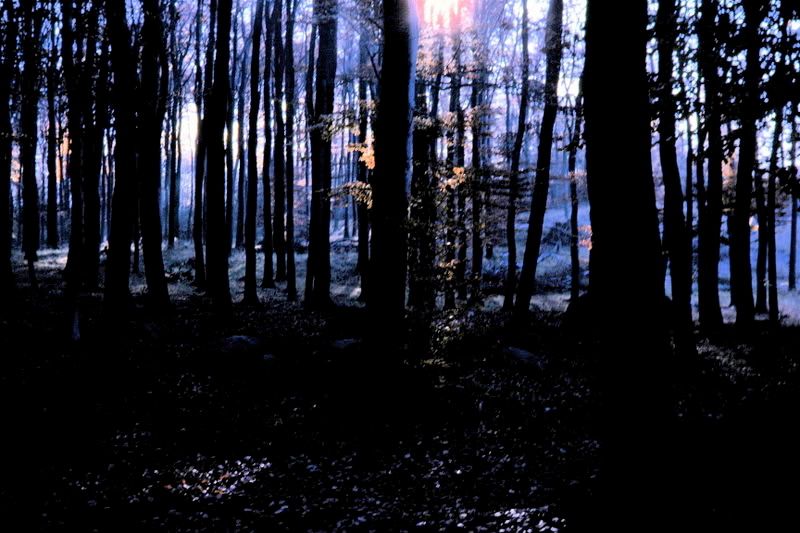 A series of short poems from Portuguese poet Eugenio De Andrade


Earth's Script

Kerkira

Like the smell of linen
that only shoulders gently touched possess
the earth is white

Rome

It was late on a summer afternoon that,
like Hadrian or Virgil or Marcus Aurelius,
I entered Rome along the Via Appia
and by Autinous and all the love on earth
I swear I saw light turn to stone.

Lisbon

This fog upon the city, the river,
seagulls of another day, boats, people
in a rush or with all the time in the world,
this fog where the light of Lisbon begins,
rose and lemon upon the Tagus, the light of water,
I wish for nothing else as I climb from street to street.

Mediterranean

As in the Whitman poem, a little boy
came up to me and asked: What is the grass?
Between his look and mine the air ached.
In the shade of other afternoons I spoke to him
of bees and thistles close to the ground

House in the Rain

Rain, once again the rain on the olive trees.
I do not know why it has returned this afternoon
since my mother has already gone away,
no longer comes out on the balcony to watch it fall,
to ask: Do you hear it?
I hear it, mother, once again the rain,
the rain upon your face

Paestum, With New Moon

In the sky of Paestum
columns
rise to the
pitiless height
of the new moon and the soul.
To the hoarse, abandoned
music of the cicadas.
To the unexpected fragrance
of a rose.

Cacela

It's on the side of summer
where in the early morning
boats pass, surrounded by whitewashed walls.

It has the perfection of deserted dunes,
the murmur of pigeons,
the difficult transparency of light
and all its rigor

At the Airport in New York

A quick glance, an invitation
I did not accept, the promise of pleasure
now would fall to less exhausted eyes,
but for a moment I had caught a glimpse
of a morning field of clover covered in dew.

(Translated by Alexis Levitin)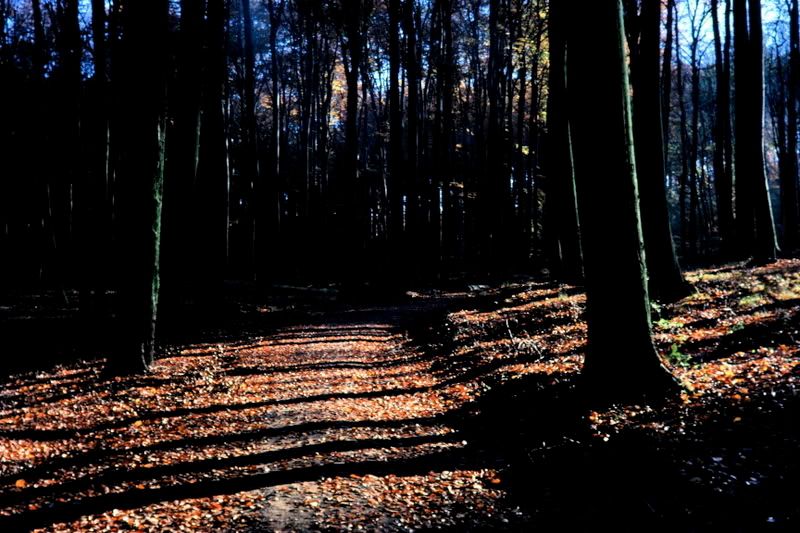 San Antonio is home now to more than a million people. Growth in the city's outer rings is such that trees and meadows disappear, literally, on a month to month basis. Vistas that a year ago featured green rolling hills have disappeared, leaving behind waves of slate gray rooftops. I spent 30 years as a soldier in the "war on poverty," working with employment security, job creation and economic and community development programs and projects. Even understanding as I do the great need in this city and this region, for years the poorest in the state, the cost of development sometimes seems too much to bear.

This anger and frustration of watching this happen lead to this poem, written several years ago.


gentrification

you can't get away
from this damn city
and its corruption
stretching
like a gray balloon
across the hills
and valleys all around

lie down
some spring afternoon,
on top of a green hill
in the shadow
of an oak spread wide
by a rocky meadow
bright with wildfire color

take just a moment
of clean country sleep,
then awake to the smell
and sound of Wal Mart
shopping carts crashing
on an asphalt parking lot,
the hill leveled,
the oak pulled from the ground,
wildflowers paved over,
creatures that rustled
through the brush
now smashed, broken,
blood-splattered roadkill
by the steaming parking lot
that stinks of big women
and hot tar and exhaust
and baby shit diapers
left by the new owners
of paradise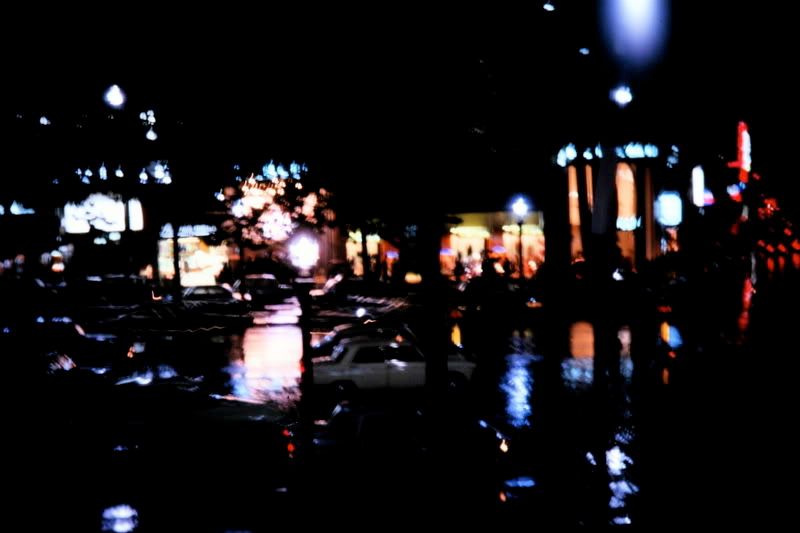 Music from the mean streets

Edward Kamau Brathwaite was born in Bridgetown, Barbados in 1930. He is a Barbadian writer, poet and dramatist who seeks to explore the African and Caribbean roots of his country.

In 1955, he traveled to Ghana, shortly after independence, where he worked for the Ministry of Education until 1962. Then he moved to Kingston in Jamaica where he taught history at the University of the West Indies and established Savacou the journal of the Caribbean Artists Movement. Currently, he teaches comparative literature at New York University.


Naima

for John Coltrane

Propped against the crowded bar
he pours in the curved and silver horn
his old unhappy longing for a home

the dancers twist and turn
he leans and wishes he could burn
him memories in ashes like some old notorious emperor

of rome. but no stars blazed across the sky when he was born
no wise men found his hovel, this crowded bar
where dancers twist and turn

holds all the fame and recognition he will ever earn
on earth or heaven. he leans against the bar
and pours his old unhappy longing in the saxophone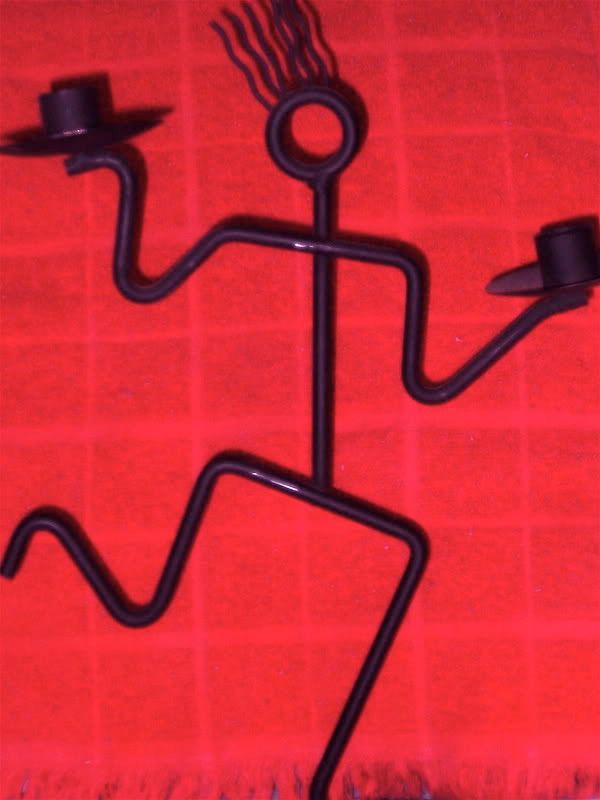 Dancing with the stars

Dave Ruslander and I have been reading each other's poems for several years on different workshop forums. His book, Voices In My Head, came out about the same time as mine. It's filled with good poems, exceptionally illustrated. This poem is from the book.

You will find more information on Dave's book by clicking on the link on the right.


Wasted

I am a soft-shoe wastrel.
See me dancing
through the
puddles.
Take care, beware;
I aim to pull you in.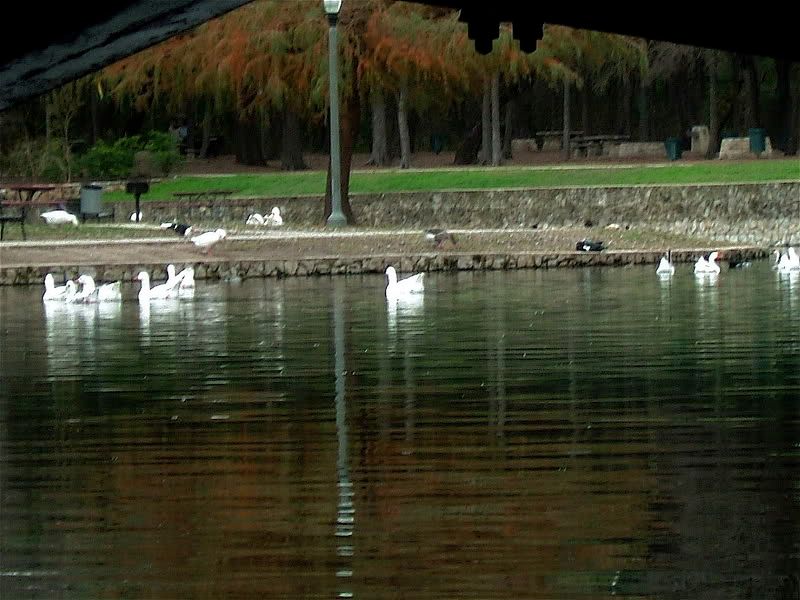 Samar Sen was a Bengali poet and journalist from an illustrious family of intellectuals and artists. Sen, born in 1916, gave up poetry early and devoted the balance of his life to Marxism and journalism. He was editor of the leftist newspaper Frontier which was banned during the period of the Indian Emergency (1975-1977) declared by Prime Minister Indira Gandhi.


Solitary

Embarrassed presently,
stumbling through the future:
I sometimes wonder
if you and I should escape together
from this unpleasantly truthful earth
to where
the blue skies descend on the waters
lovingly
and in some lonely wolf-infested village
build our small home -
there will be milk, eggs and corn
all produced in the home
and at night
we will listen to the song of mosquitoes
from the bamboo fields
nearby
and in the afternoon
the bride will come
with sad bovine eyes
to the moss-green lakes
to fetch water,
absentminded, lonely
knitting an ancient sorrow in the wind.

(Translated by Pritish Nandy)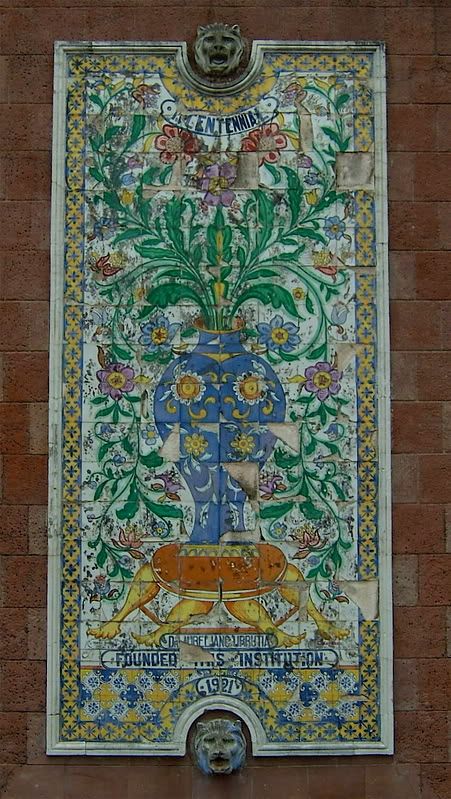 I've reached the age when I'm not surprised anymore at all that's changed, but, instead, at the very few things that haven't. This poem is also a couple of years old and is included in my book, "Seven Beats a Second."


olden times

another year comes
like all the ones before
and everyone slows down,
takes a breath, pauses
to let the year past settle

all those minutes and seconds
and hours of joy and pain,
desperation, longing,
all the human wants and fears
that abide through all our time,
they all fade together

so much they meant
when they were fresh
and real and part of the flesh
and spirit of our being,
already they begin to fade,
just a part of the past,
far away from us now
as the day we were born,
untouchable and ancient
as the day the walls of Jericho
fell to the trumpets of the Lord,
yesterdays ancient as the day
warrior's ships sailed to the siege of Troy,
primordial as the day our ancestors ten
thousand generations gone swung
from the safety of the highest branches
to walk upright on the ground

past is past, all is unreachable,
fading in the shadows of memory,
it's all olden times,
your life from today and mine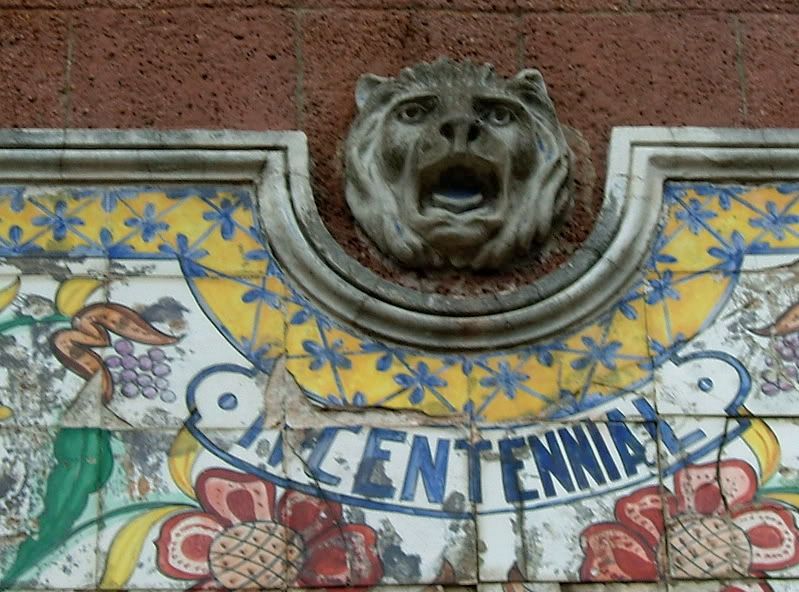 Fables


Zbigniew Herbert, one of the spiritual leaders of the anti-communist movement in Poland, was known both for his poetry and his little prose poem allegories. Here are several of those stories.


Bears

Bears are divided into brown and white, also paws, head, and trunk. They have nice snouts, and small eyes. They like greediness very much. They don't want to go to school, but sleeping in the forest - that, yes, very much. When they don't have any honey, they clutch their heads in their hands and are so sad, so sad, that I don't know. Children who love Winnie-the-Pooh would give them anything, but a hunter walks in the forest and aims with his rifle between that pair of small eyes.

A Button

The best fairy tales of all are about us, how once we were small. I like most the one about how I swallowed an ivory button. My mother was crying.

Cat

He is all black, but has an electric tail. When he sleeps in the sun he is the blackest thing one can imagine. Even in his sleep he catches frightened mice. One can see this in the little claws that are growing from his paws. He is terribly nice and naughty. He picks birds off the trees before they are ripe.

Country

At the very corner of this old map is a country I long for. It is the country of apples, hills, lazy rivers, sour wine, and love. Unfortunately a huge spider has spun its web over it, and with sticky saliva has closed the toll gates of dreams.

It is always like that: an angel with a fiery sword, a spider, and conscience.

Drunkards

Drunkards are people who drink at one gulp, bottoms up. But they make a face, because at the bottom they see themselves again. Through the neck of the bottle they observe faraway worlds. If they had stronger heads and more taste, they would be astronomers.

(Translated by John and Bogdana Carpenter)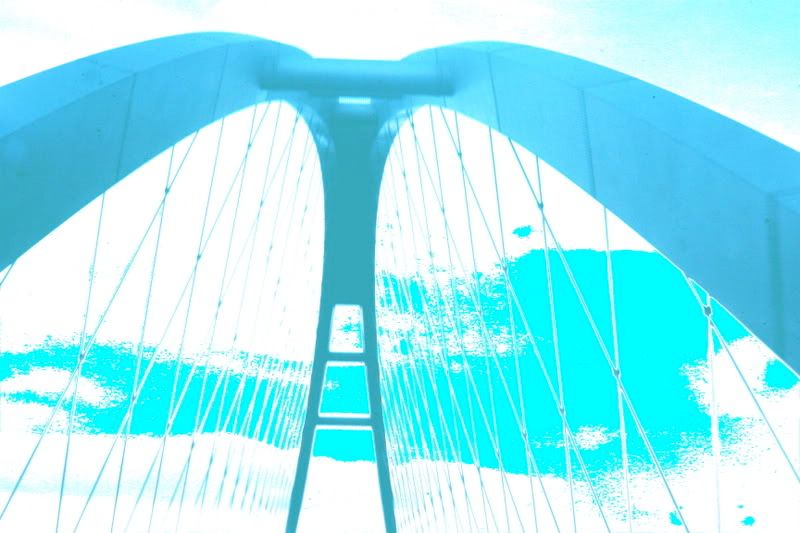 Bukowski on speed


straight on

there's nothing quite like driving the
hairpin curves on the Pasadena Freeway at 85
m.p.h.
hung over
checking the rearview mirror for officers of the
law
while peeling and eating tangerines that
sometimes
choke you with their
pulp, acid, seeds
as
your eyes fill with tears
your vision blurs
and you drive from memory
and on instinct
until
things get clear again.
finally you reach Santa Anita, that most beautiful race-
track,
and glide into the parking lot,
get
out, lock it, walk
in.
being 68 years old feels better than
30.
especially 30, that was the most depressing
birthday: you figured that the gamble had been
lost.
what an awful
mistake you made then
38 years ago, about the time when they built
the
Pasadena Freeway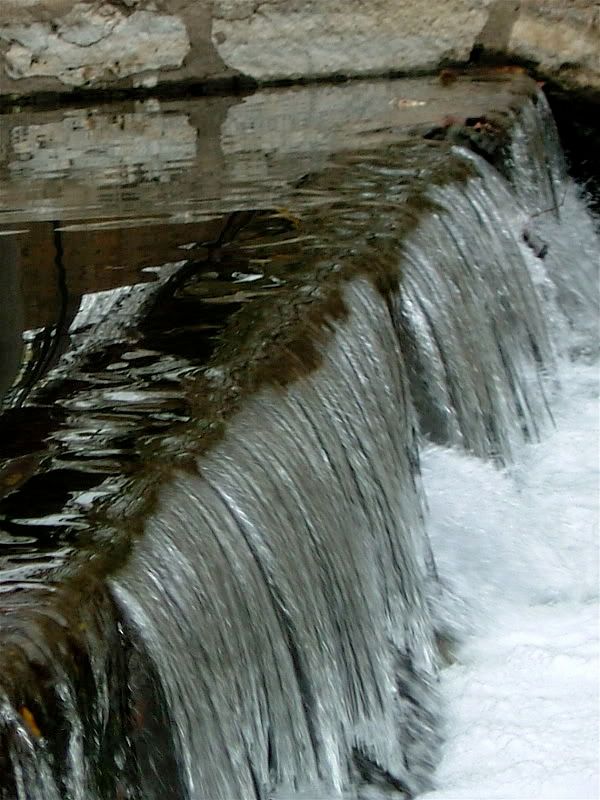 I read somewhere (probably the weekly Times science section) that there is only so much water in the world and that amount has remained constant throughout all the eons. Like everything else that is, it constantly cycles through its various forms, ultimately back, unchanged, to its liquid presence. That thought led to write this poem. So far as I can remember, it's never been published.


consider

consider

all the water
there is today
is all the water
that ever was

sky
to earth
to sea to sky,
the great cycling
ever on,
ever transforming
and re-using

some small part
of the bottled water
you bought today
was drawn in an earlier day
from the great well of Jerusalem

just as your bath this morning
in some small part
bathed the queens of the Nile

and when Jesus wept
his human tears
became a part of every sea

so it is with all the elements
of our lives, even to
the flesh and blood and bone
that carry us through
the solid stages or our time

all there is
has been used before
and will be used again
to some dark or glorious purpose
we will never know

we are temporary custodians
of all we have and and all we are

nothing less
and nothing more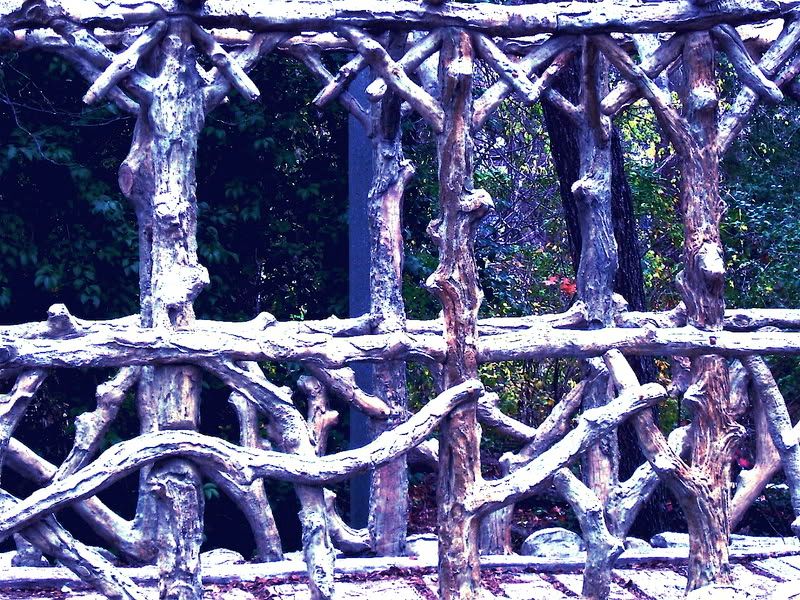 Loose lips sink ships, including friendships

Gary Blankenship returns with the next in his series of poems drawn from the Ten Commandments.

What was that game we all played in elementary school, "telephone," I think it was, where a secret was whispered to a first person, who then whispered it to a second person, all the way, one person after another, until the very last person learned the secret. The fun of the game was to see how the secret had changed as it was passed from person to person.

This commandment is not, as Gary points out, just about lying or making false charges, as it is often thought, but also about gossip.


Commandment IX

You shall not bear false witness against your neighbor.

a truth passed from one friend
to another about a third
told with such inflection
knitted brow
shrug
hands clenched but not
so as to magnify the story
beyond its true importance

a minor criticism passed
around the evening's camp circle
among the card players
the bocce ball spectators
with such nuance
it becomes a capital event
near the end of its journey
unrecognizable
from its causally flung beginning

worthy of one friend's
punishment
by acquaintances
no longer worthy
to be called

friend

I haven't mentioned this in a while, but Gary has a really excellent book out, A River Transformed: Wang Wei's River Wang Poems as Inspiration. Information on the book should be available on his website, which can be reached using the link on the right.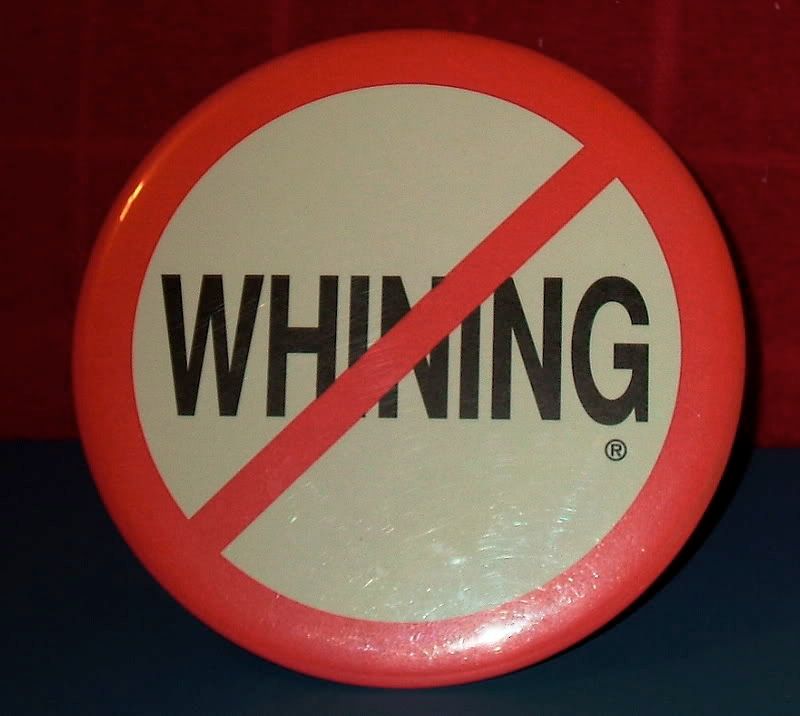 Another unknown soldier

I wrote a poem sometime ago called invisible. It is now appearing in the current issue of The Hiss Quarterly. It's about the people all around us who struggle everyday, mostly unseen or noticed, to keep their lives and families together.

Writer, cabaret artist and actor Norman Nawrocki writes, with great force and passion, about those same people. Here's a poem about one in particular, Mr. John Clark.




John Clarke

By 6am
the first Monday
of every month
John Clarke,
an 82 year old diabetic
walks 6 blocks
to the bus stop,
catches 3 buses,
waits in line
for 3 hours
for the Food Bank handout of
a loaf of bread
a tray of biscuits,
peanut butter,
canned corn,
peas and beans,
instant pudding,
and a few apples and oranges
"Luckily I know how to get by"
he says
"But it's awful tough
for a lot of old people"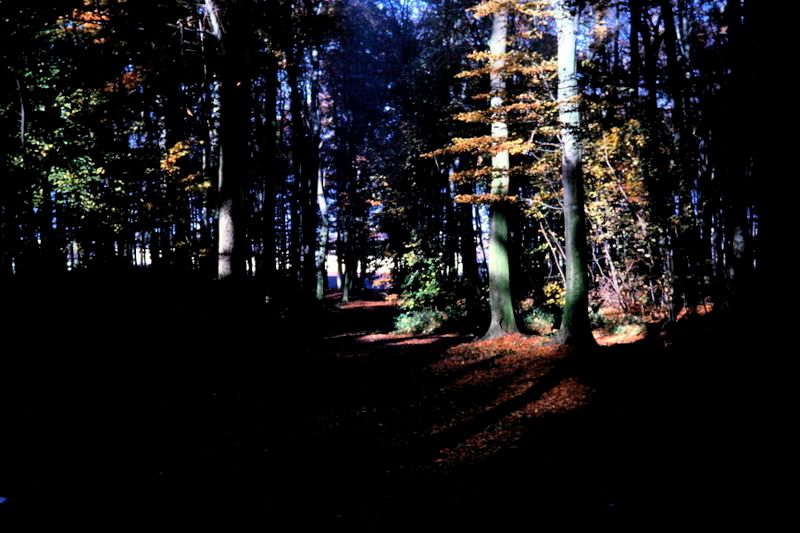 Another short piece from Dave Ruslander


Sanctuary

I am sanctuary:
chip a piece from me
whenever you need.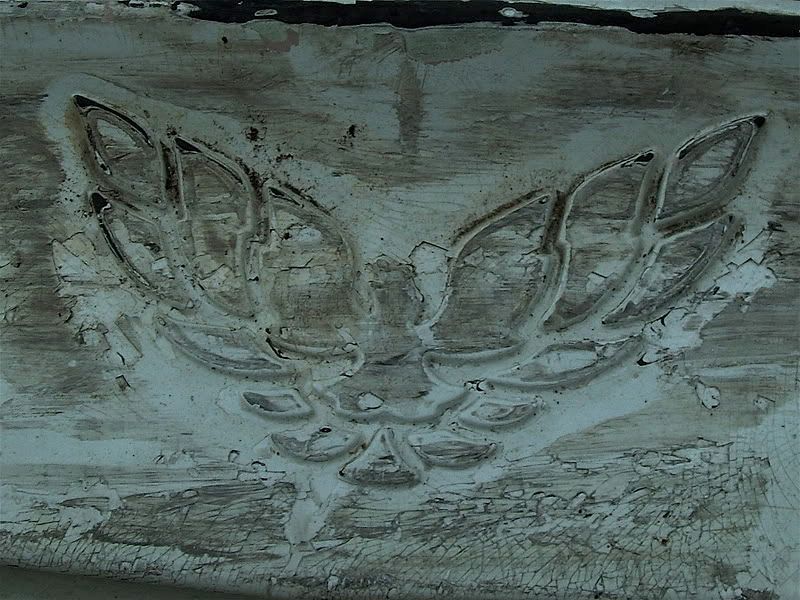 An "Angry Young Man"

Born in 1935, Dhoomil was known as the angry young man of Hindi poetry in the 1970's. Despite publishing only one volume of poetry before his death in 1975, his social consciousness and avant garde technique is said to have greatly influenced younger generations of Indian poets.


The City, Evening, And An Old Man: Me

I've taken the last drag
and stubbed out my cigarette in the ashtray,
and now I'm a respectable man
with all the trappings of civility.

When I'm on vacation
I don't hate anyone.
I don't have any protest march to join.
I've drunk all the liquor
in the bottle marked
FOR DEFENSE SERVICES ONLY
and thrown it away in the bathroom.
That's the sum total of my life.
(Like every good citizen
I draw the curtains across my windows
the moment I hear the air-raid siren.
These days it isn't the light outside
but the light inside that's dangerous.)

I haven't done a thing to deserve
a statue whose unveiling
would make the wise men of this city
waste a whole busy day.
I've been sitting in a corner of my dinner plate
and leading a very ordinary life.

What I inherited were citizenship
in the neighborhood of a jail
and gentlemanliness
in front of a slaughterhouse.
I've tied them both to my convenience
and taken them two steps forward.
The municipal government has taught me
to stay on the left side of the road.
(To succeed in life you don't need
to read Dale Carnegie's book
but to understand traffic signs.)

Other than petty lies
I don't know the weight of a gun.
On the face of the traffic policeman
doing his drill in the square
I've always seen the map of democracy.

And now I don't have a single worry.
I don't have to do a thing.
I've reached the stage in life
when files begin to close.
I'm sitting in my own chair on the verandah
without any qualms.
The sun's setting on the toe of my shoe.
A bugle's blowing in the distance.
This is the time when the soldiers come back,
and the possessed city
is now slowly turning its madness
into windowpanes of lights.

(Translated by Vinay Dbarwadker)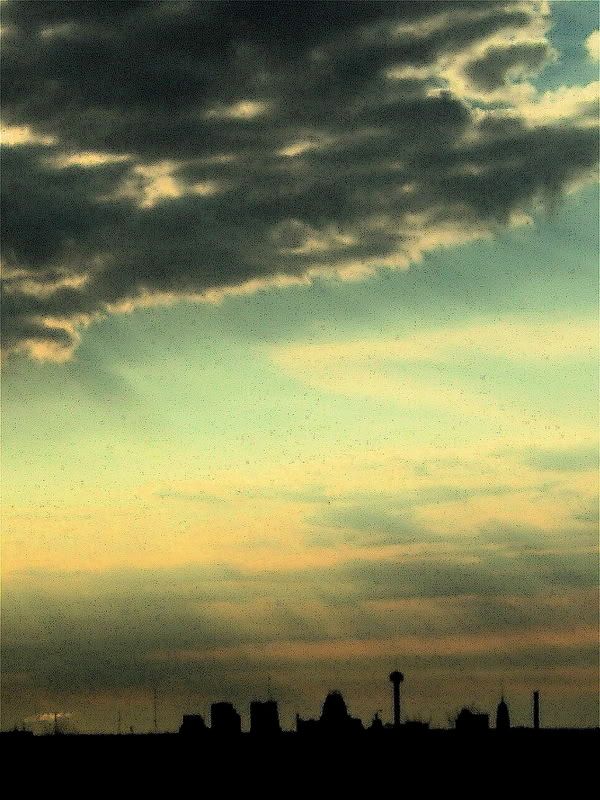 Here's another product of the Times science section, with maybe a dash of Al Gore.

I'd probably live a much more comfortable life if I just stuck to the comics in the local paper.


fire in flood in a time of warming

I see a forest burning

ancient trees,
thick roots as deep
as a city building rises,
dry and burning

ways of life,
unchanged for millennia,
disappearing, along
with the river
that sustained them

I see rising of the deeps

another flood coming,
cities drowned
while lands, dry
for ten thousand years,
are covered again
by the oceans' return

I see the earth, like
a sleeping dog awakened,
shaking dust from its hide,
settling back for another eon's
lazing under a long-fading sun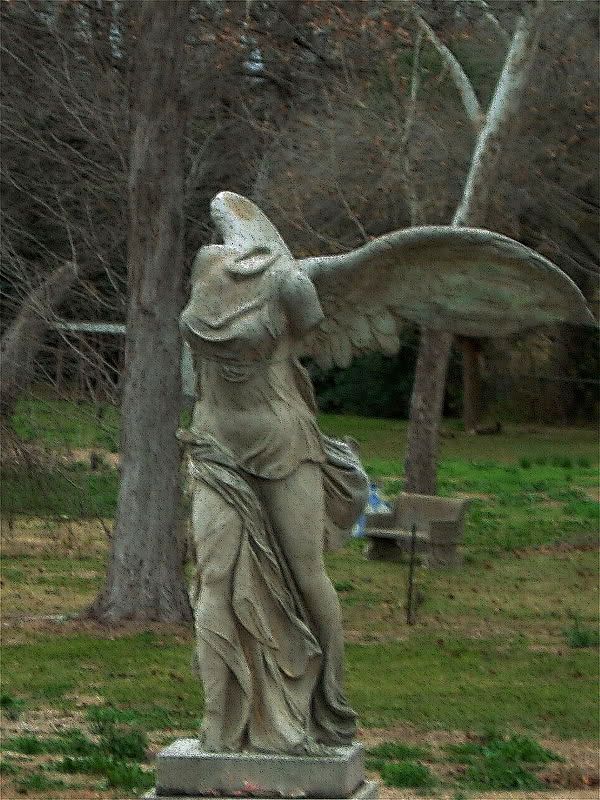 Time and tides

Aleda Shirley is a Mississippi poet currently living in Jackson, Mississippi. Her Chinese Architecture won the Poetry Society of America's 1987 Norma Farber First Book Award. Her second book Long Distance was published in 1996. She spent more than five years teaching creative writing to young students in the Jefferson County Public School system and became a Millsaps writer-in-residence.


21 August 1984

She thinks at first it is rain,
or memory. Perhaps his hand,
heavy with warmth
at the nape of her neck.
But it is neither lunar nor clairvoyant.
The shimmering is the lawn
across which three raccoons are walking.
Their spines arch softly as they disappear

into the grating under the curb.
She thinks about timing,
that rare angle that transforms incident
to magic. What does it mean
to have perfect pitch,
a green thumb,
to be in the right place at the right time?
Not everything can be explained by numbers.

The breeze smells of mown grass,
the streetlights hum and brighten
while, in the cafe, a guitarist plays harmonics.
Consider the chemistry that, out of the blue,
snaps between a man and a woman
who've passed each other at parties
for years. "Hello, how are you,"
they've said, perhaps a dozen times;

they say it again, for the thirteenth.
That these things have nothing to do
with love is not yet clear
to her, who only now understands
why the dates of jazz sessions
are listed on the liner notes:
it matters that we know
when the improvisation occurred.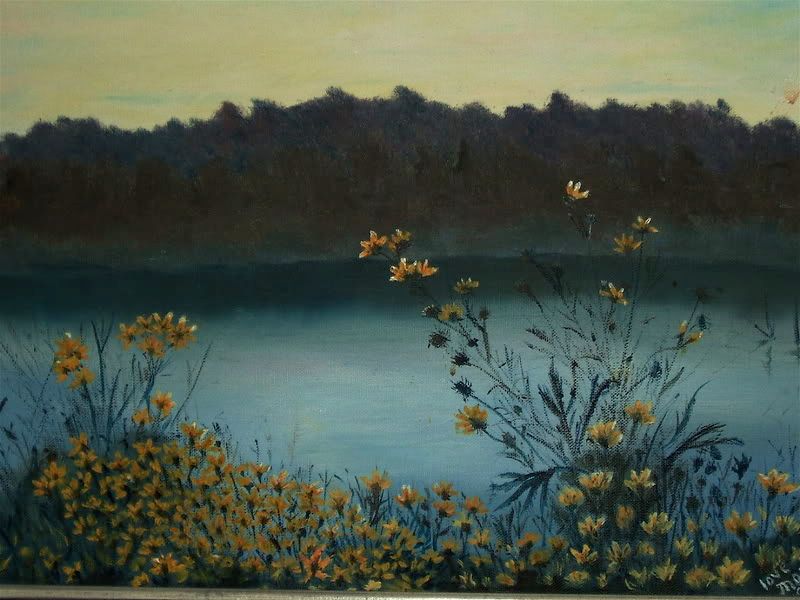 Painting by Nina Itz




Joy in the doing


My mother began painting when my father died. His was a long, hard, lingering death that required her almost constant presence over a period of several years.

When it finally came, his passing caused her great and lasting grief, but it was also meant, after the years of confinement with him, a great release into freedom. With that new freedom, came a burst of energy and new activities, volunteer work, flower arranging, travel, organ lessons and, most of all painting.

The painting above is her first, copied from a photo I took in Indiana many years before. She gave it to me, with great pride, on my birthday.

Now my mother was not an artist and, just as in the case of my poetry, no one is going to mistake her work for "art." But, then, she never claimed she was making art. She was happy with just the joy she found in the doing of it and, even though she never made enough money to do much more than cover expenses, going to arts and crafts shows and selling her paintings brought her a great sense of accomplishment and validation.

This is one of the lessons I took from my mother's later years. Reward is nice and validation is wonderful, but when you have a life to fill, the best way to fill it is with activities that simply bring joy in their doing. Once basic survival needs are met, that joy in doing is the base upon which a good life can be built.

Most of my mother's paintings were copied from the many art lesson books she had all around her house. She only developed the confidence to try original subjects near the end, as advancing age eventually made painting impossible for her

If she were still alive, her 88th birthday would be in several weeks. So, for her birthday, here is her "opening."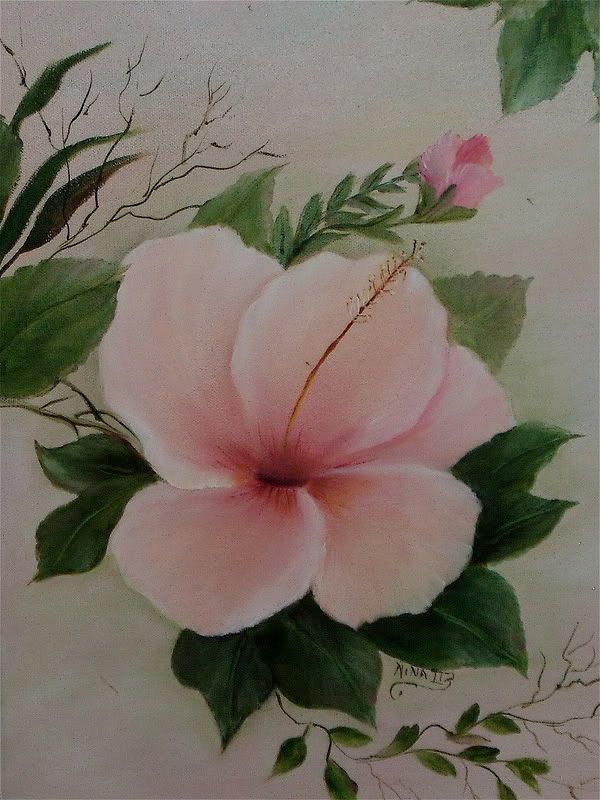 Painting by Nina Itz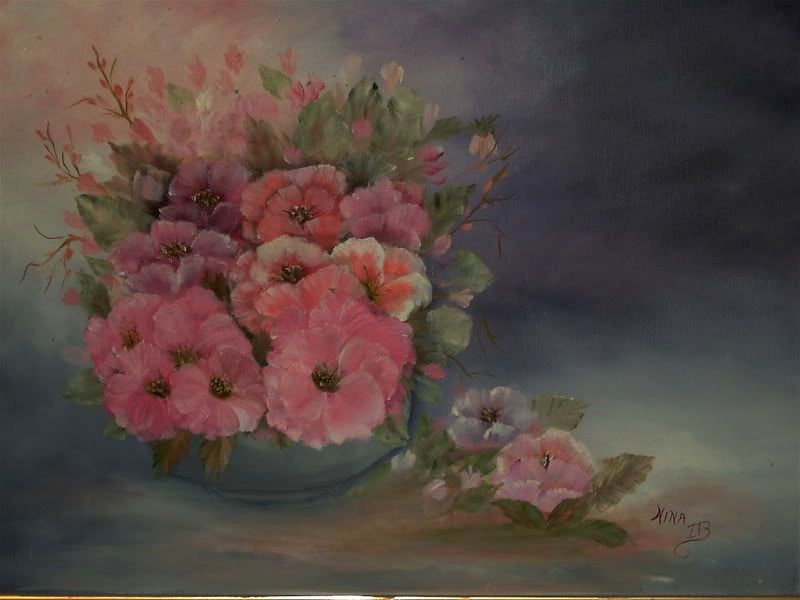 Painting by Nina Itz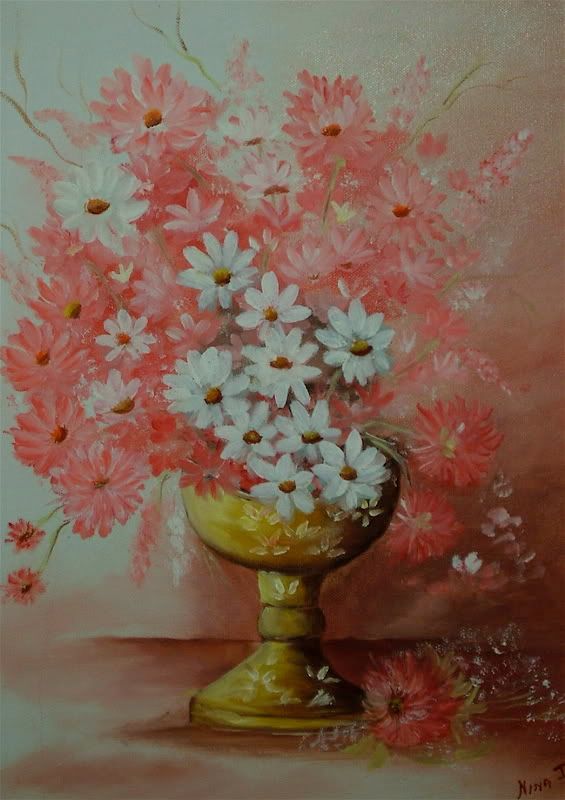 Painting by Nina Itz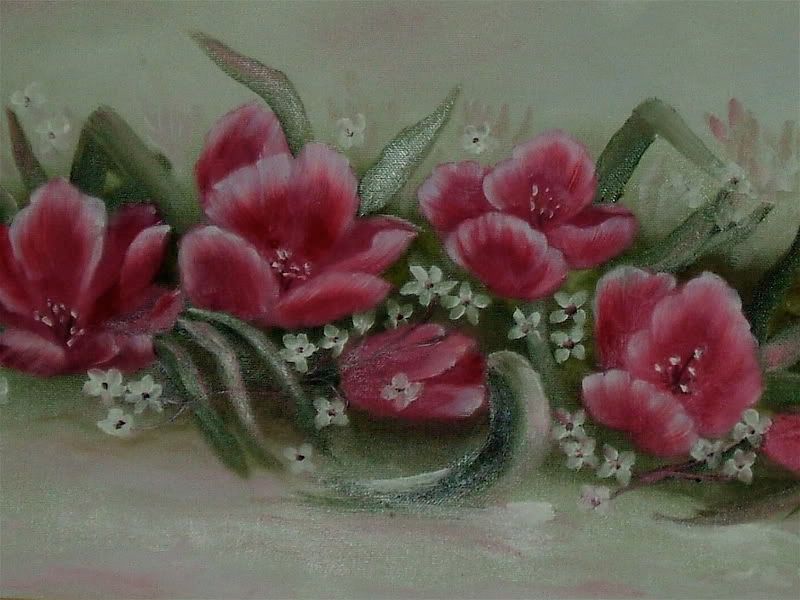 Painting by Nina Itz



Happy Birthday, Mom.









The many ways of art

Yong-un Han is said to be Korea's finest Buddhist poet of the twentieth century and also one of the country's most influential political activists in the struggle against Japanese imperialism. Born in 1879, he died in 1944 in the midst of that struggle.

In this poem he speaks of the art of memory.


The Artist

I'm no artist, but in bed
I can paint with my fingertip
your breast your mouth and cheeks,
and surely that crooked smile
that floats around
your eyebrows as you sleep.

When the neighbors are gone
and even the crickets quiet
I am still too shy to sing
the songs you taught me
to the sleeping cat

I am not a poet but I can describe
your glance, your voice,
the way you walk in the garden
before coming to bed,
even each separate pebble
on the path that runs
the twenty steps from here to there.

(Translated by Bruce Taylor)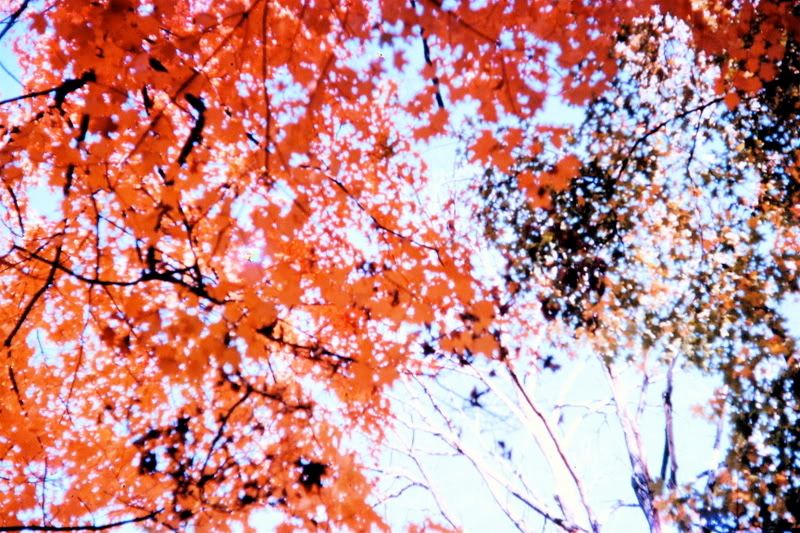 One more from Dave Ruslander


Drinking Jackson Pollock

I lie in the meadow at midnight,
looking through glazed eyes
at a Jackson Pollack sky.

Butterscotch, laya, and cobalt stars:
the abstract light pours
French champagne.







Shel Silverstein on friendship


Long-Leg Lou And Short-Leg Sue

Long-Leg Lou and Short-Let Sue
Went for a walk down the avenue.
Laughin' and jokin' like good friends do,
Long-Leg Lou and Short-Leg Sue

Says Long-Leg Lou to Short-Sue,
"Can't you walk faster than you do?
It really drives me out of my mind
that I'm always in front, and you're always behind."

Says Short-Leg Sue to Long-Leg Lou
"I walk as fast as I'm meant to do."
"Then I'll go walkin' with someone new,"
Says Long-Let Lou to Short-Leg Sue

Now Long-Leg Lou, he walks alone,
Looking for someone with legs like his own.
And sometimes he thinks of those warm afternoons
Back when he went walkin' with Short-Leg Sue.

And Short-Leg Sue strolls down the street
Hand in hand with Slow-Foot Pete,
And they take small steps and they do just fine,
And no one's in front and no one's behind.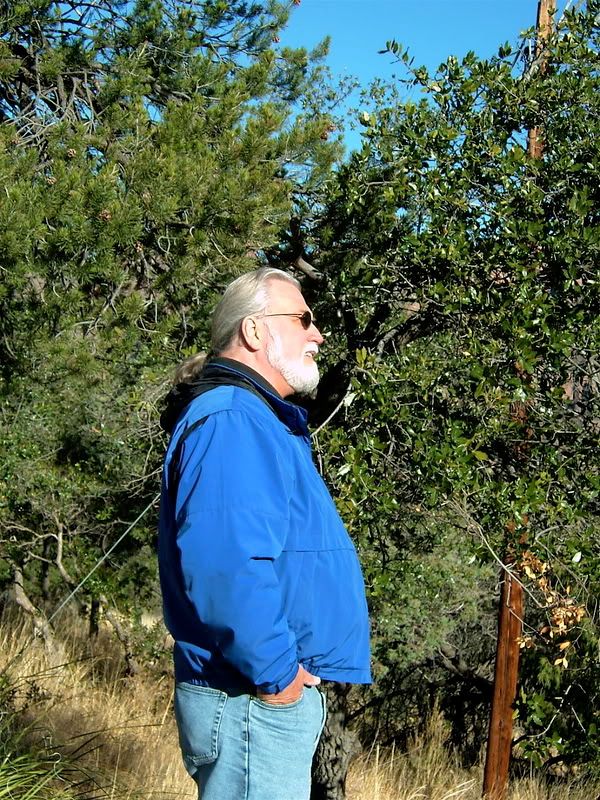 I guess that's it for another week. Time to relax, think deep thoughts and keep and eye out for bears. Mostly, I think I'll just keep an eye out for bears.

Until next week, vaya con cornflakes.