October Ends In Folds of Autumn Gold
Sunday, November 12, 2006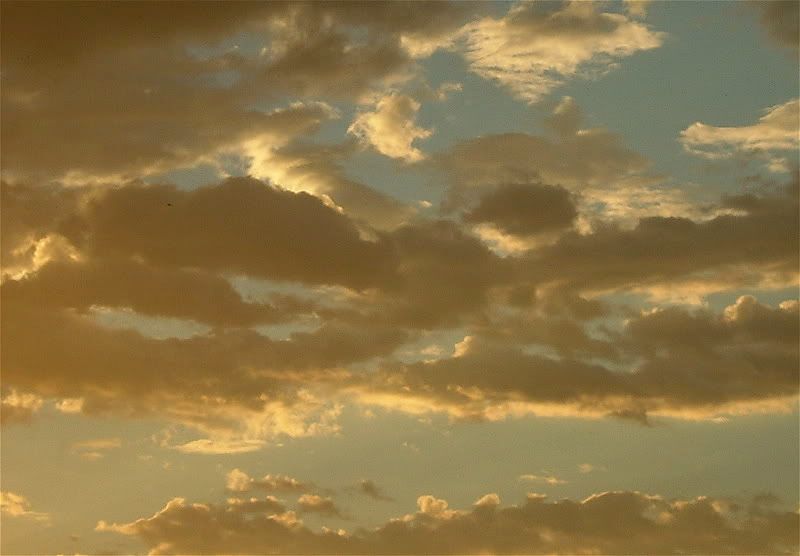 And we're back - "Here and Now" number I.xxii.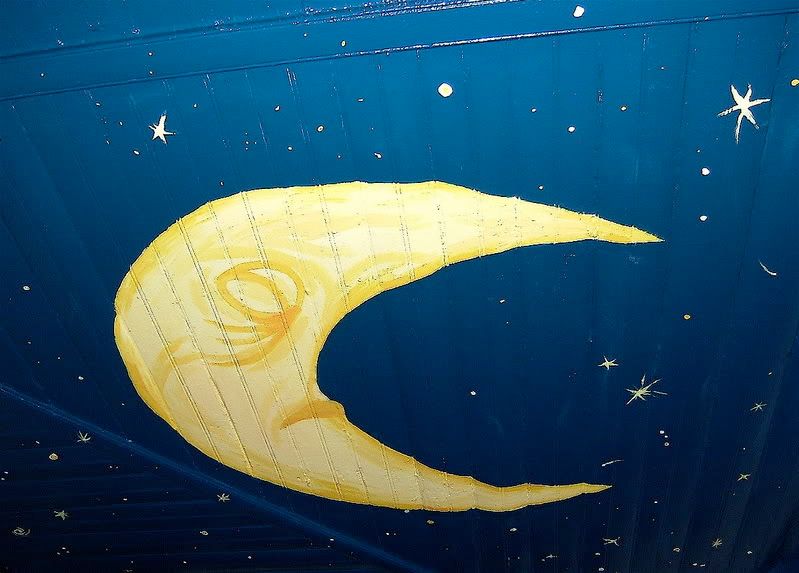 To begin, three short poems by 1990 Nobel Laureate Octavio Paz

Octavio Paz was born in 1914 and died in April, 1998.

These poems are from The Collected Poems of Octavio Paz, 1957-1987 edited and translated by Eliot Weinberger.


Brotherhood

(Homage to Claudis Ptolemy)

I am a man; little do I last
and the night is enormous.
But I look up:
the stars write.
Unknowing I understand:
I too am written,
and at this very moment
someone spells me out.


Across

I turn the page of the day,
writing what I'm told
by the motion of your eyelashes.

*

I enter you,
the truthfulness of dark.
I want proofs of darkness, want
to drink the black wine;
take my eyes and crush them.

*

A drop of night
on your breast's tip:
mysteries of the carnation.

*

Closing my eyes
I open them inside your eyes.

*

Always awake
on its garnet bed:
your wet tongue.

*

There are fountains
in the gardens of your veins

*

With a mask of blood
I cross your thoughts blankly:
amnesia guides me
to the other side of life.


Example

A butterfly flew between the cars.
Maria Jose said: it must be Chuang Tzu,
on a tour of New York

But the butterfly
didn't know it was a butterfly
dreaming it was Chuang Tzu

or Chuang Tzu
dreaming he was a butterfly.
The butterfly never wondered:
it flew.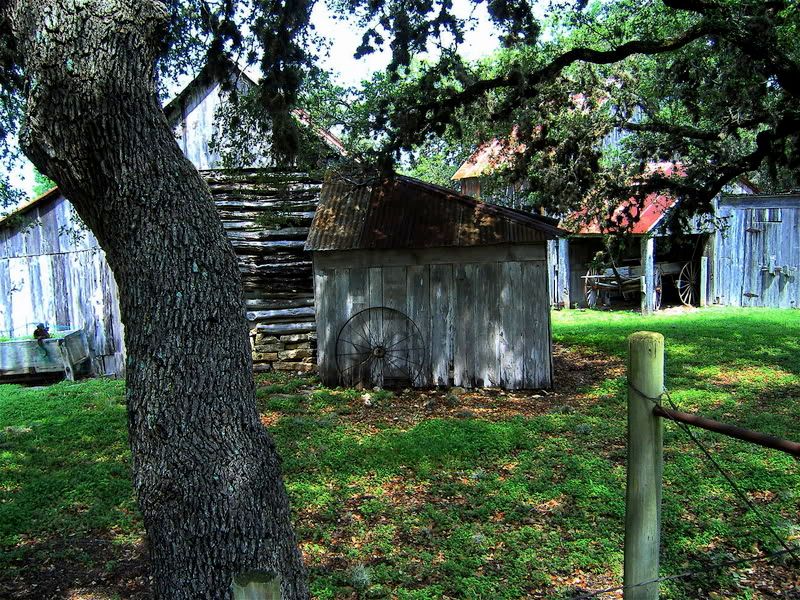 Roxie's back

Next in the continuing adventures of Bobbie Gogain's Roxie is this poem. So far, Roxie's story has taken her out a dry and burnt out marriage, through a relationship with a philandering beach boy, a new baby named Phoebe and a cat named Yippee.

Now, leaving the boyfriend behind, Roxie tries a new life.


Roxie Hides in Amish Country with Phoebe, Yippee and a Bottle of Black Ink

Knowing she could no longer
make fiction fact
or lose herself in eyes
that could not see,
Roxie found refuge from those
men whose words always
infuriated her or turned her on
by settling in Lancaster County,
Pennsylvania.

Though not allowed to move
directly into the Amish settlement,
Roxie rented a house
close enough to the entrance
that by wearing black frocks
and hiding her hair in a white kerchief,
she could mingle without
causing undue concern.

As she grew comfortable,
she began to write of boys in
battered straw hats, canned fruit
and forked hay.
She learned to listen
and watched Phoebe grow
along side the newly planted garden.

She loved the stories of the dark barns
with canopies of tobacco leaves
hanging in their furthest recesses,
as they reminded her of herself
curing in the hidden
sanctuary of simplicity.

She wore no watch,
lived the slow time
of the farmers,
baked schnitz pies,
made crabapple jelly
and studied the men folk.

She built a martin house
that had seven apartments and
a penthouse on the top level
from a kit she ordered.
She hoped for the happiness
the Amish believe the martins bring.

She made a quilt
but did not send it to
Romania.
She kept it,
a constant reminder
that lives can be patch worked
into complete wholes.
Mid-June, she donned a pair of jean cut-offs
and a Grateful Dead t-shirt,
brought the laptop down from
the closet shelf,
bought Yippee a flea collar
and the baby a bright
yellow bonnet.

Roxie was healing.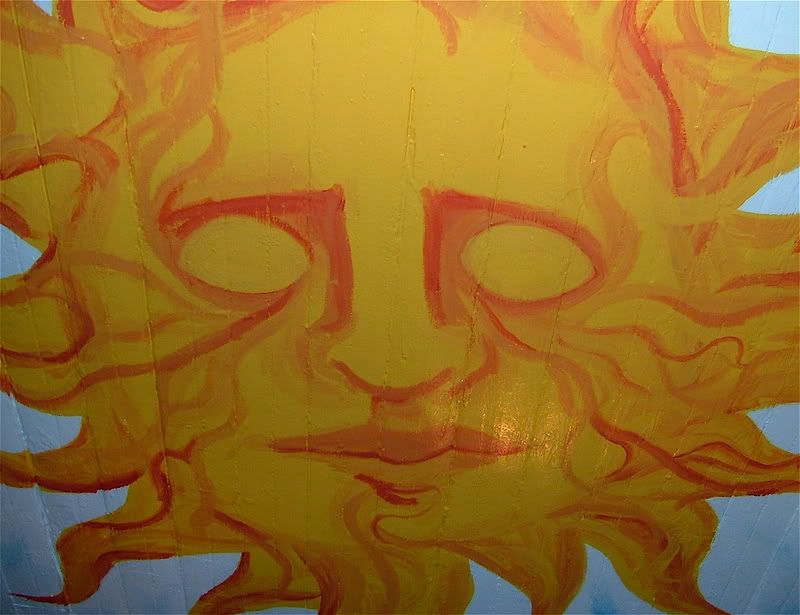 My time of the year

I love this time of the year, October, November, December, the brisk air in the morning, the clear skies, the north winds that come and blow the gunk of summer away. This year, though, my occasional project-by-project employment has me working through all three months. So, I'll just have to do with this poem I wrote last year to celebrate the season.

The poem has not been published.


at this time of the year

i
harvest moon

orange

with a little nick
on one side

a scrape
on the side
as the season
just here
begins to pass again

a break on the oval
so that if
you could turn
it on its side
it would hold steady
and not roll away

a large orange
table ornament
sitting bright
like a pumpkin
pulled from its field

needing only
triangle eyes
and jagged teeth
to mark the season

ii
look to the sky
this month

watch the bright new moon
as it darkens, leaves
and comes again

silver-white this time

in the icy grip
of winter

iii
leaves turn red

wither
to brown cinder

sap sinks
to roots below

gathers green
for life's renewal

not death
but deep in sleep

waiting

iv
chill bites
morning slumber

awake
now
to new day

new skies
cloudless blue
in clear, bright shiver

v
blue sky
reflected in puddles
on fresh-washed
sidewalks

summer's
dry heat broken
by cool north
breezes

sun after rain

like a smile
on the day

vi
blue,
such blue

a sky to be lost in

deep,
like a well
glistening with cool water

yet near,
touchable almost,
like the girl
in a boy's midnight dreams

and clear

no clouds,
nothing between me
and the bright welcome
of heaven's gate
but clean, open sky

and blue,
such blue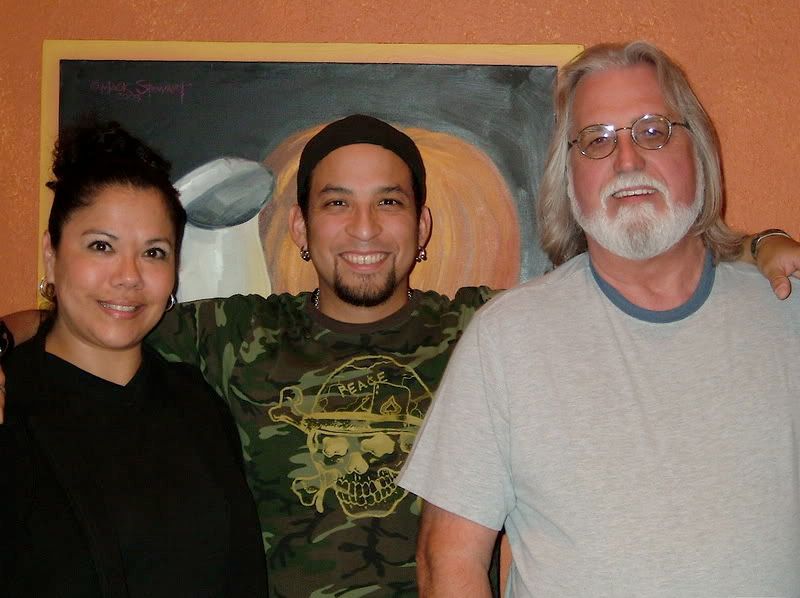 Always the gracious host, Casa Chiapas impresario Eddie Martinez welcomes poet Renee Gattas and me to our Friday night reading.



So much fun was had by all that talk has begun on making the second Friday of every month poetry night at Casa Chiapas, not so much for formal readings, but, instead, to set a time and place to get poets together around a table to talk and read to each other, both readers and listeners welcome.

Whether you are an central Texas poet, a just-passing-through-town poet, or a poetry lover wanting only to listen and maybe join in the discussion, email me at allen.itz@gmail.com if you think you might be interested in becoming a part of the monthly South Alamo Street Poetry Roundtable. We're going to work something out, maybe beginning as early as next month.








Jack Hill returns with a memory from childhood

Like Jack, I remember the first president I saw. It was Dwight Eisnehower and I was a just a little older than Jack is in this poem.

Although Roosevelt made fishing trips to Corpus Christi when he was president, getting a president to travel further into deep South Texas was rare to the point of unheard of in those days. Ike was possibly the first to visit. I remember seeing him pass in the back of a Cadillac, driving down US 83 on his way to Mission, Texas, to meet with area politicians (all Democrats in Texas in those days), including Hidalgo County Judge Lloyd Bentsen, then in his twenties and the youngest County Judge in the state, ever.

South Texas has become a mandatory stop during presidential elections now days, especially for Democrats, because of the very large population of Democrat-leaning Hispanic voters. As more and more winter visitors to the area from the mid-west (mostly Republican and entirely old) become permanent, year-around residents, national Republican candidates are beginning to show up also.

Turning such memory flashes as these into poems is one of the things Jack Hill does best.


The seeing of a President

To some I am tall
There are those that never
see the parade,
tall people always manage
to stand in front.

My father took me
and my brother to see
President Roosevelt...
dad brought a ladder.

We were short back then.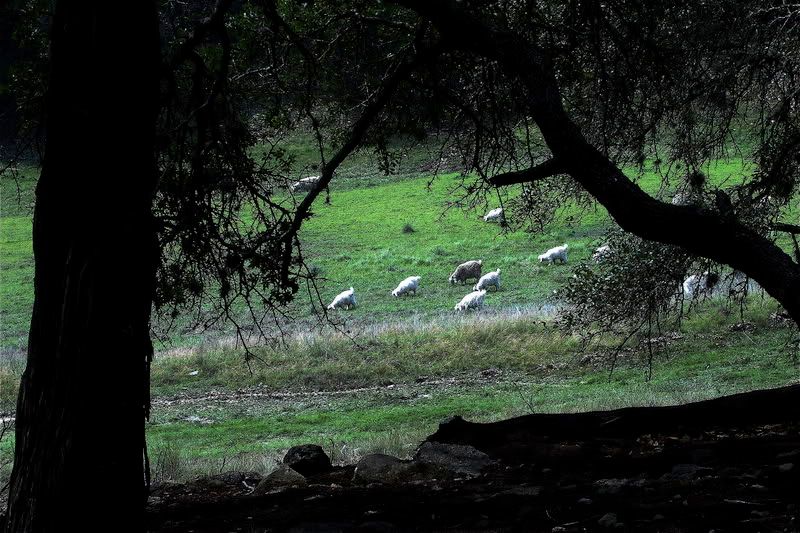 I had not heard of R S Thomas until I ran across a collection of his poems in a used bookstore.

Born in 1913, he died in 2000. He was a Welsh poet and Anglican Clergyman, noted for his nationalism and spirituality. Wikipedia describes him as the best known Welsh poet of his day.

Almost all of his work concerns his twin passions, the Welsh landscape and the Welsh people. Underlying these twin themes is politics. Even simple, lyrical descriptions of a hillside or a field can be read as a political statement. His views on the position of the Welsh as a conquered people are never far from the surface. His religious views, as might be expected from a clergyman, are also present in his works.

His earlier works focus on the personal stories of his parishioners, the farm laborers and working men and their wives. He debunks the cozy view of the traditional pastoral poem with harsh and vivid descriptions of life as it was lived in the valleys.

The beauty of the landscape, although ever-present, is never suggested as a compensation for the low pay or monotonous conditions of farm work.

I've barely begun to read the poems in the book, but I did run across this one, which I like very much.


The Bright Field

I have seen the sun break through
to illuminate a small field
for a while, and gone my way
and forgotten it. But that was the pearl
of great price, the one field that had
the treasure in it. I realize now
that I must give all that I have
to possess it. Life is not hurrying

on to a receding future, nor hankering after
an imagined past. It is the turning
aside like Moses to the miracle
of he lit bush, to a brightness
that seemed as transitory as your youth
once, but is the eternity that awaits you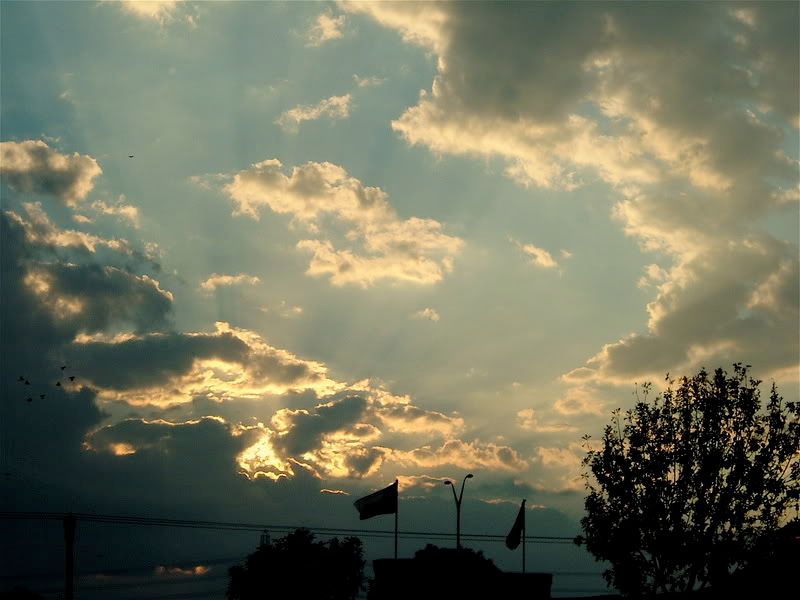 For Veterans Day

I wrote this for Memorial Day and re-visit it today for Veterans Day. The poem was published in Mindfire


regrets - Veterans Day, 2006

soldiers
fallen in fields
of blood exploding

lying
now in fields
of quiet honor

sentenced
to this bloody,
honored end
by those of us
who did too little
when madness
became our rulers'
guiding passion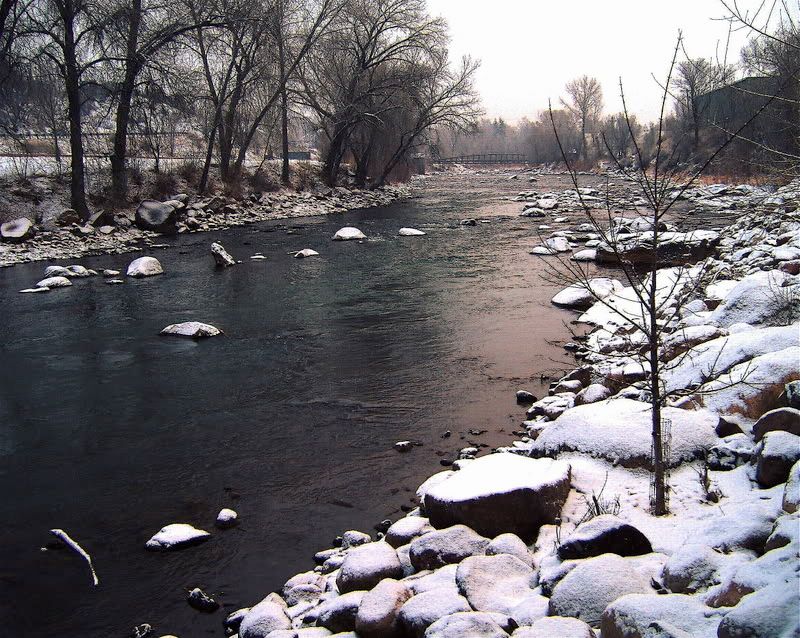 From Norwegian poet Rolf Jacobsen

Rolf Jacobsen (1907-1994) was the first modernist writer in Norway, with a career as a writer that spanned more than fifty years. He launched poetic modernism in Norway with his first book, Jord og jern in 1933. Jacobsen's work has been translated into over twenty languages. A central theme in his work was the balance between nature and technology, which led to him being called the "Green Poet" of Norwegian literature.


Crust On Fresh Snow

My soul is hard as stone. I slept with the wind.
He's an unfaithful lover. Now he's with someone else.
He hummed words, prattled in my ear
and stroked my hair. I gave him all my whiteness.
I let him chisel dreams in my soul - of clouds,
fierce seas, and soft flowery hills.
Now I see, cold, it was them he loved.
Were is he now? Tonight my heart froze.

(Translated by Olav Grinde)







An old friend returns

Dave Ruslander appeared in one of the first issues of "Here and Now." Now, here he is again, with another poem from his book Voices In My Head.

You can get more information on Dave's book by clicking on "Voices in My Head" under the links listings on the right. It's a good book, with terrific poems and great art.

Still Winter

Ignoring the calendar,
spring floats into Virginia.
Tiny fingers of chlorophyll
tickle prehensile lips.

Dandelions wink back at the rising sun,
and the first wisps of pollen float atop the pond
before dithered shadows creep over the fields,
and the first thunderclap of spring
sets the horses loping across their field.

The tarnished sky begins to hammer,
the raised seam roof of my barn
and the chartreuse branches
of a weeping willow sway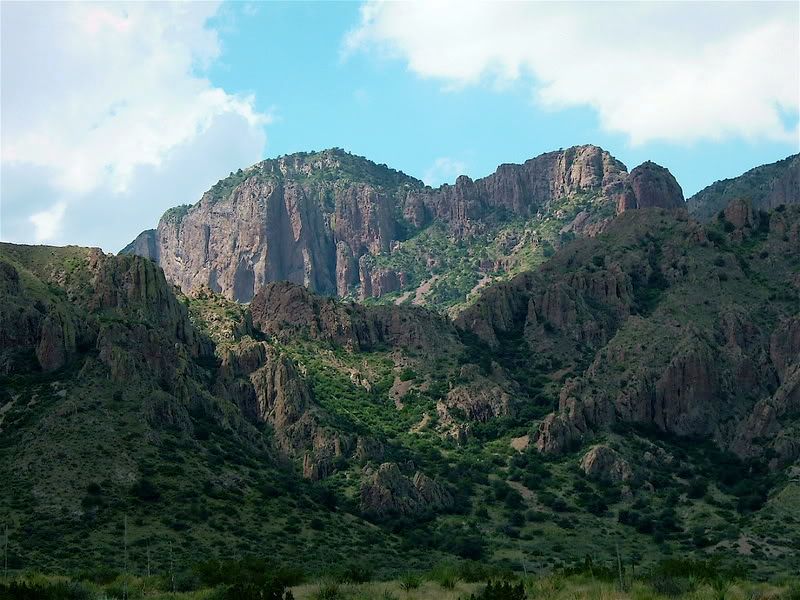 From the original Hebrew, around 600 B.C.


Song of Songs

2:8-13

The sound of my lover
coming from the hills
quickly like a deer
upon the mountains

Now at my windows,
walking by the walls,
here at the lattices
he calls -

"Come with me,
my love,
come away

For the long wet months are past,
the rains have fed the earth
and left it bright with blossoms

Birds wing in the low sky,
dove and songbird singing
in the open air above

Earth nourishing tree and vine,
green fig and tender grape,
green and tender fragrance

Come with me,
my love,
come away"

(Translated by Marcia Falk)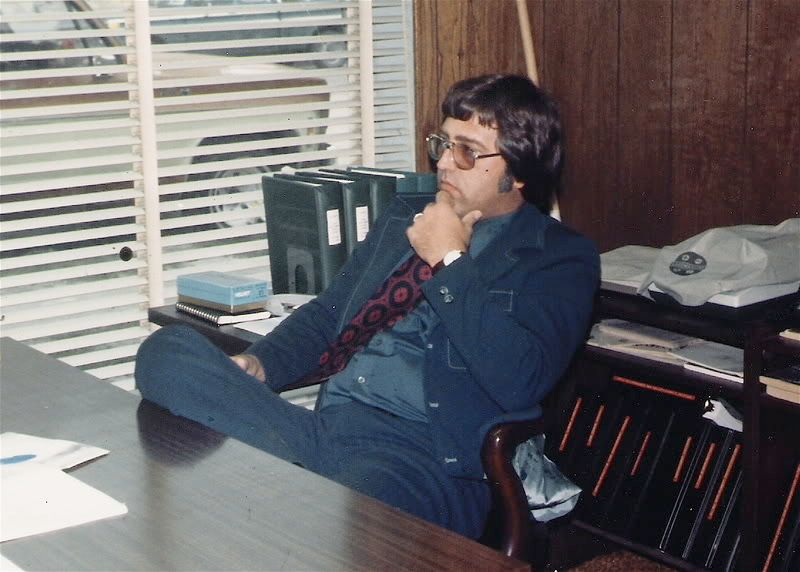 A recent poem about an earlier time


it was the best year for Thunderbirds

I had a 1983
Thunderbird
when I was younger

it was the best year for Thunderbirds,
crappy machines in the years before
and rapidly returning to crappy
in the years after

a special year
for a special car

low,
sleek,
swept back like a rocket car
with paint deep, like glazed ceramic,
and the smooth feel of fine china

blue paint,
not just blue,
but the kind of blue you get in the sky
on a spring morning,
true blue,
not bleached and smoked by summer sun,
not darkened to near black by a winter norther
blowing in from West Texas
and the Great Plains

that kind of blue

an exceptional kind of blue

and an eight cylinder
engine that would go like a bat
when pushed

took it to 120 once, running down
a desolate stretch
of South Texas highway
between Riviera and Norias
floating like a butterfly with jet assist,
mesquite
and huisache
and King Ranch fence posts
flashing by faster than I could count them

scared the crap out of me and I never did it
again
but
god
what a feeling it was

but the best time
was a night
driving down Congress Avenue
in Austin,
listening to one of those Austin station
that played, one, two, three,
Willie
then Monk
then two guys on tubas
doing some kind of punk polka shit
and back to some outlaw
like David Allen Cole
or Waylon Jennings

a cool time
in the center of Texas cool
and I was in my sky blue Thunderbird
and I wasn't as old as I am now
and could still imagine myself cool
sometimes

jeez, I loved that car

ran the hell out of it
then traded it for a Pontiac station wagon
that turned out to have been in a fire
so I got rid of it real fast
and bought a Mitsubishi pickup,
a little brown turd of a vehicle

then I got old

and my Thunderbird
went to a junkyard somewhere
and ended up part of a Japanese
washer/dryer set
in a crab grass jungle
on the outskirts of the twenty-first century

and in that jungle I, too, dwell
awaiting similar
reclamation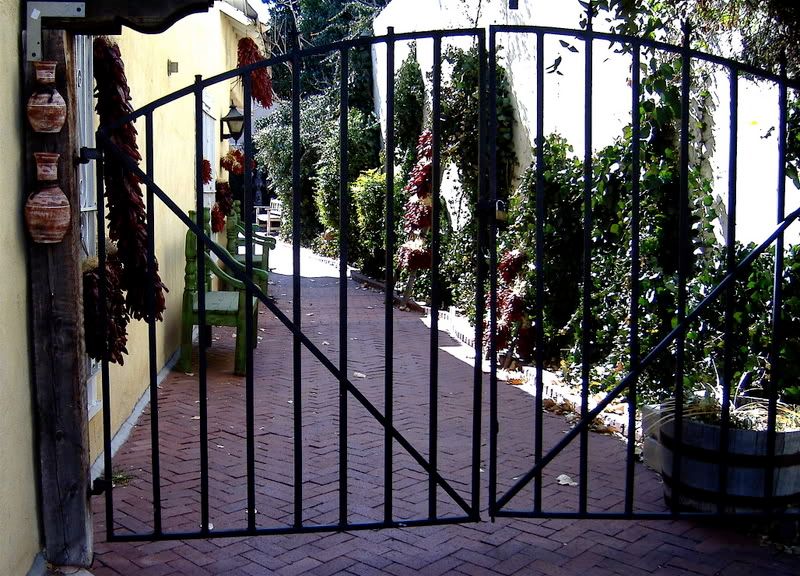 A page from Langston Hughes
Theme for English B

The instructor said,

Go home and write
a page tonight.
And let that page come out of you -
Then, it will be true.

I wonder if it's that simple?
I am twenty-two, colored, born in Winston-Salem.
I went to school there, then Durham, then here
to this college on the hill above Harlem.
I am the only colored student in my class.
The steps from the hill lead down into Harlem,
through a park, then I cross St. Nicholas,
Eight Avenue, Seventh, and I come to the Y,
the Harlem Branch Y, where I take the elevator
up to my room, sit down, and write this page:

It's not easy to know what is true for your or me
at twenty-two, my age. But I guess I'm what
I feel and see and hear, Harlem, I hear you:
hear you, hear me - we two - you, me, talk on this page.
(I hear New York, too.) Me - who?

Well, I like to eat, sleep, drink, and be in love.
I like to work, read, learn, and understand life.
I like a pipe for a Christmas present,
or records - Bessie, bop, or Bach.
I guess being colored doesn't make me not like
the same things other folks like who are other races.
So will my page be colored that I write?
Being me, it will not be white.
But it will be
a part of you, instructor.
You are white -
yet a part of me, as I am a part of you.
That's American.
Sometimes perhaps you don't want to be a part of me.
Nor to I often want to be a part of you.
But we are, that's true!
As I learn from you,
I guess you learn from me -
although you're older - white -
and somewhat more free.

This is my page for English B.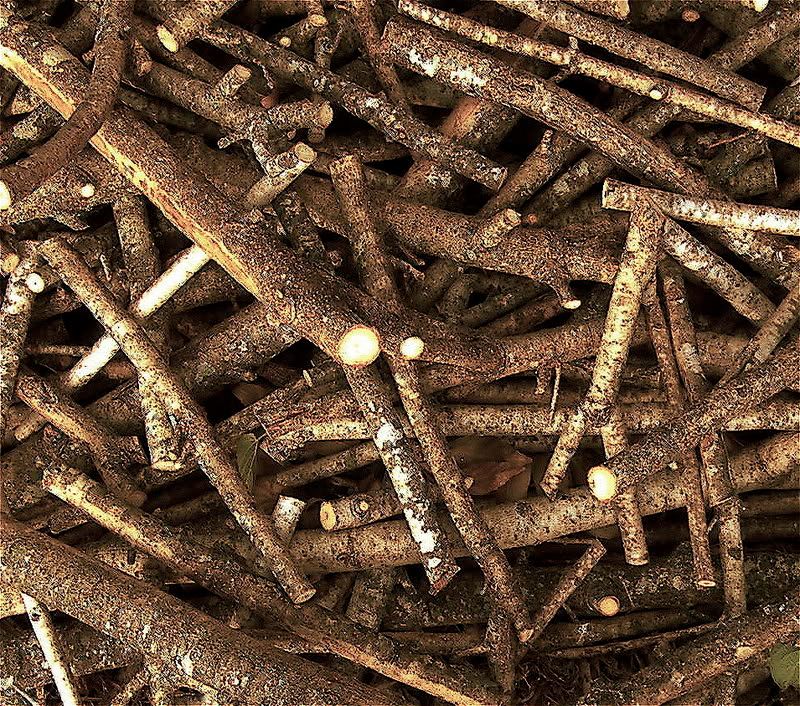 The shifting realities of "real"

In the Tao te Ching, Lao Tzu celebrates the relativity of reality.

Verse 2, Relativity

We know beauty because there is ugly.
We know good because there is evil.
Being and not being,
having and not having,
creat each other.

Difficult and easy,
long and short,
high and low,
define each other,
just as before and after follow each other.

The dialectic of sound gives voice to music,
always transforming "is" from "was"
as the ancestor of "to be."

The wise teach without telling,
allow without commanding,
have without possessing,
care without claiming.

In this way we harvest eternal importance
because we never announce it.

(From Tao te Ching, A New Translation & Commentary by Ralph Alan Dale)







I'm well past the minimum 3,000 word goal that I set for myself each week, it's late and I'm sleepy, so it's time to quit.

Since I've restrained myself up to now from mentioning the election (gloat, gloat, gloat), I feel obligated to my fellow triumphants to close with a political joke about a little girl who is proud to be a Democrat...

A first grade teacher in the Midwest is explaining to her class that she is a Republican and how nice it is that a new Republican president has taken office. She asks her students to raise their hands if they, too, are Republicans and support George Bush. Everyone in class raises their hands except one little girl. "Mary," says the teacher with surprise, "why didn't you raise your hand?" "Because I'm not a Republican," says Mary. "Well, what are you?" asks the teacher. "I'm a Democrat and proud of it," replies the little girl. The teacher cannot believe her ears. "My goodness, Mary, why are you a Democrat?" she asks. "Well, my momma and papa are Democrats, so I'm a Democrat, too." "Well," says the teacher in an annoyed tone, "that's no reason for you to be a Democrat. You don't always have to be like your parents. What if your momma was a criminal and your papa was a criminal, too, what would you be then?" Mary thought, then smiled and said, "Then we'd be Republicans."

Until next week.

(gloat, gloat, gloat, not so much for the winners newly in, but mostly for the losers finally gone)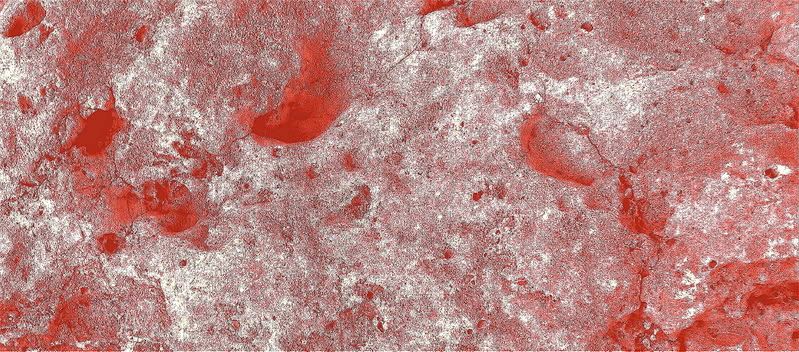 Well....maybe one more little thing with the election in mind. This thought from Shel Silverstein, with, I'm thinking, special resonance for Republicans.

Yuck

I stepped in something yucky
As I walked by the crick.
I grabbed a stick to scrape it off.
The yuck stuck to my stick.
I tried to pull it off the stick,
The yuck stuck to my hand.
I tried to wash it off - but it
Stuck to the washin' pan.
I called my dog to pull me loose,
The yuck stuck to his fur.
He rubbed himself against the cat,
The yuck stuck to her.
My friends and neighbors came to help -
Now all of us are stuck,
Which goes to show what happens
When one person steps in yuck.

Bye now.

For sure.