Autumn Slips In On The River's Easy Flow
Sunday, November 26, 2006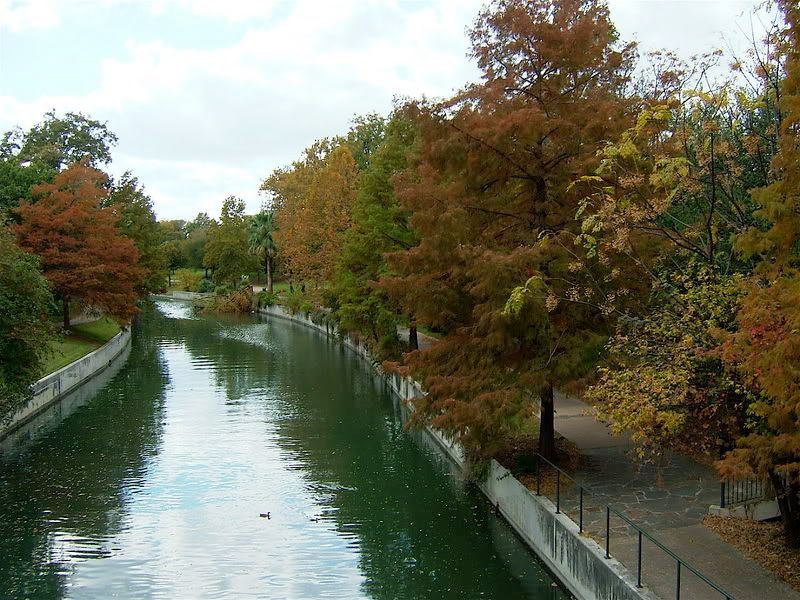 Everything is late this year, but showing signs of catching up. While all the trees in my neighborhood are still as green as they were last spring, hints of the tides of a changing season are showing up along the river downtown. So, after being late with this last week, I'm determined to post this issue number I.xxiv. of "Here and Now" on time. Here it is, right now.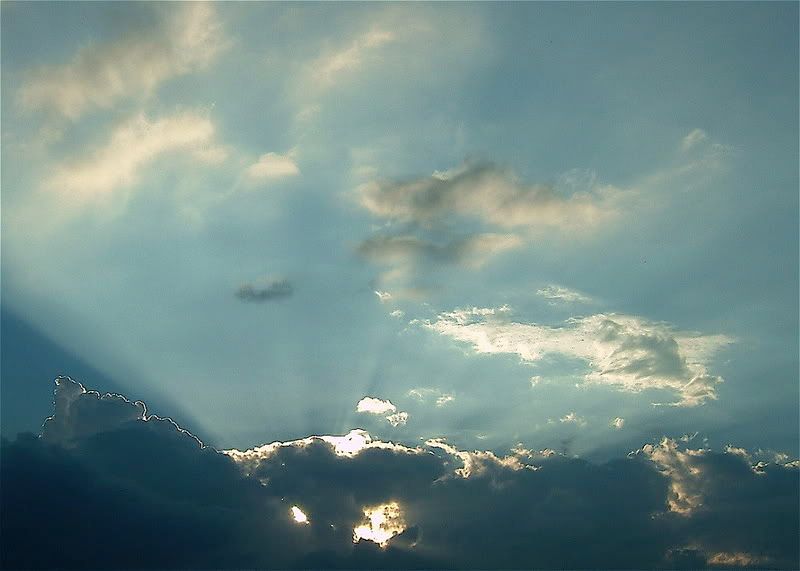 The Rainy Lane Poet

Dai Wangshu was the pen name of Dai Meng'ou. He was born in the Zhejiang province in 1905 and died in middle age in 1950. While in high school, he and a friend founded the Blue Society and published a literary journal called Friends of the Blue Society. While attending college, he and others began publishing the Jade Stone. He joined the Communist Youth Corps in 1925 and the Left-Writers League in 1930. He was soon arrested for revolutionary activities.

He gained great acclaim when his poem A Rainy Lane was published and became known as the "Rainy Lane Poet." He went on to study in France and publish several more books. He returned to China in 1935 to become editor of Modern Literature. After the 1949 Communist revolution, he worked for a short time as a translator before his death.

This is the poem that earned him his nickname.

A Rainy Lane

Alone and with an oil-paper umbrella in hand,
I hesitate up and down a long, long
and solitary rainy lane,
hoping to meet
a girl like a lilac
budding with autumn complaints.

She has
the color of lilacs,
the scent of lilacs,
and lilac sorrow,
plaintive in the rain,
plaintive and hesitant:
she walks hesitatingly in this solitary lane,
holding an oil-paper umbrella
like me
and just like me
she silently paces
lost in clear and melancholy grief.

She walks by me close,
close and casting
a sigh-like glance
she floats by
like a dream,
like a sad and hazy dream,
like a floating dream
of lilacs
and the girl drifts past;
and in silence walks far, far away
past the ruined fence
at the end of the lane in the rain.

In the sad song of the rain
her color is lost,
her fragrance gone,
and gone is even her
sigh-like glance
and her lilac melancholy.

Alone and with an oil-paper umbrella in hand,
I hesitate down a long, long
and solitary rainy lane,
hoping to see floating past
a girl like a lilac
budding with autumn complaints.


Good thing, I suppose, that he didn't get his nickname from the next poem.


The Chopped-off Finger

In an old dusty bookcase
I keep a chopped-off finger soaked in a bottle of alcohol.
Whenever I have nothing better to do than leafing through my
ancient books,
it summons up a shard of sad memory

This is a finger from a dead friend,
pale and thin, just like him.
what lingers clearly in my mind
is the moment he handed me this finger:

"Please preserve this laughable and pitiable token of love for me.
In my splintered life, it just adds to my grief."
His words were slow and calm as a sigh
and with tears in eyes he smiled.

I don't know anything about his "laughable and pitiable love,"
I only know that he was arrested from a worker's home.
Then it was cruel torture, the miserable jail,
the sentence of death, the sentence that awaits us all.

I don't know anything about his "laughable and pitiable love."
He never mentioned it to me, even when he was drunk.
I guess it must be very tragic, he hid it,
tried to forget it, like the finger.

On this finger there are ink stains,
red, lovely glowing red
sun-bright on the sliced finger
like his gaze at the cowardice of others that scorched my mind.

This finger gives me a light and sticky sadness
and is a very useful treasure,
Whenever I feel bothered by some trifle, I'll say
"Well, it's time to take out that glass bottle."

(Translated by Tony Barnstone and Chou Ping)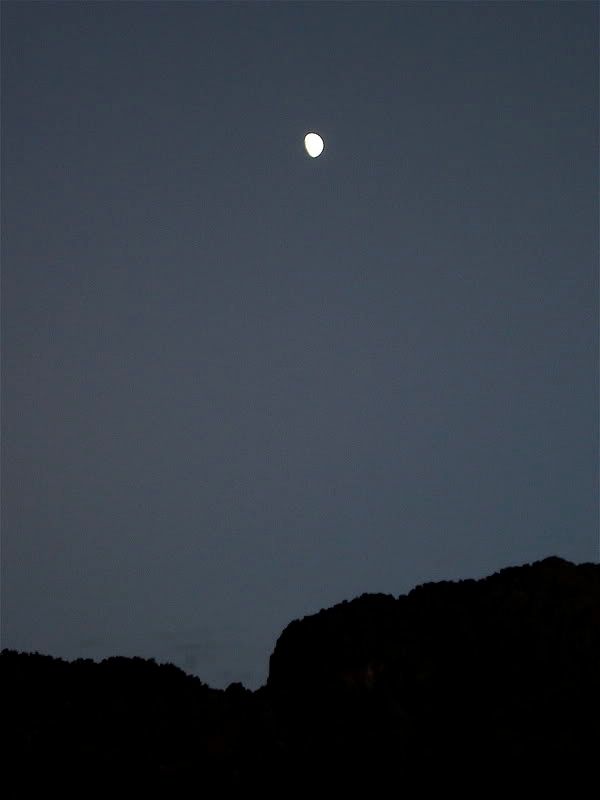 Genius is a terrible thing to waste

The great Welsh poet Dylan Thomas was born in 1914 in the coastal city of Swansea. His father was a writer and teacher of English literature. Thomas was unable to actively fight in World War II because he was considered too frail, but he still served the war effort by writing scripts for government propaganda.

Thomas attended the boys-only grammar school where his father taught, and it was in the school's magazine that his first poem was published. He left school at age 16 to become a reporter for a year and a half.

By 1953, at the age of 39, he had drunk himself to death.


In My Craft Or Sullen Art

In my craft or sullen art
Exercised in the still of night
When only the moon rages
and the lovers lie abed
With all their griefs in their arms,
I labor by singing light
Not for ambition or bread
Or the strut and trade of charms
On the ivory stages
But for the common wages
Of their most secret heart.

Nor for the proud man apart
From the raging moon I write
On these spindrift pages
Nor for the towering dead
With their nightingales and psalms
But for the lovers, their arms
Round the griefs of the ages.
Who pay no praises or wages
Nor heed my craft or art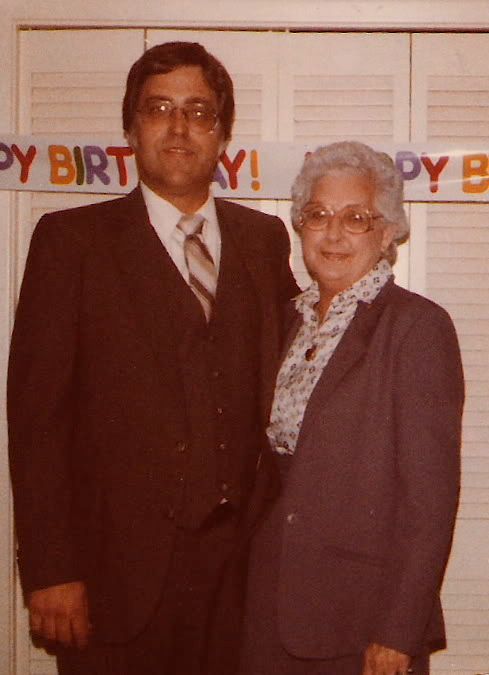 I visited my parents' graves yesterday. I don't do that often, because I don't often get back to the place where I grew up and where they're buried.

My mother died eight years ago. She was a widow for eighteen years before her death. During those years, she liberated herself from the role of wife and mother that had defined her for all of her adult life. She traveled, she did volunteer work at a local hospital, she took up crafts, she bought an organ she was determined to learn to play (not one of her success stories) and, most of all, she took up painting.

I've written a number of poems about my father due, I think, to the two of us being very much alike. Both stubborn, both opinionated, both loath to lose an argument to the other, we clashed often. Not so my relationship with my mother, with the result, no conflict, little art.

I have written a few and here are two. The first was written several years ago and published in Hawkwind and the second was written earlier this year on Mother's Day.

bright yellow flowers

bright yellow flowers
cover the ground.
a few standing tall
against the lake,
dark blue at the far shore,
light blue, nearly white
from reflected sunlight,
on the near side
and beyond the lake
brownish green hills
frame a pale summer sky....

first a photograph I took
near Bloomington, Indiana
when I was a young man
in military service

then
a painting by my mother,
her first,
desperate to fill the days
alone after my father's death

a remembrance now

love, mom,
it's signed on the bottom


not a Mother's Day poem

I'll never
be loved again
like my mother
loved me

it's
the kind of thing
we all take for
granted

I did
anyway

and only
in the years
since her death
has it become clear
the extent of my loss

I try
not to think about this
on Mother's Day
because on this day
the truth I'm only now
coming to learn
is overlaid by such
trite, commercial crap
I feel a danger
I might lose it again

so this
is not a Mother's Day poem

I'm still working on that
and someday
when I finally get it right
I'll put it down on paper
and imagine my mother
finally knowing
that I know it now
too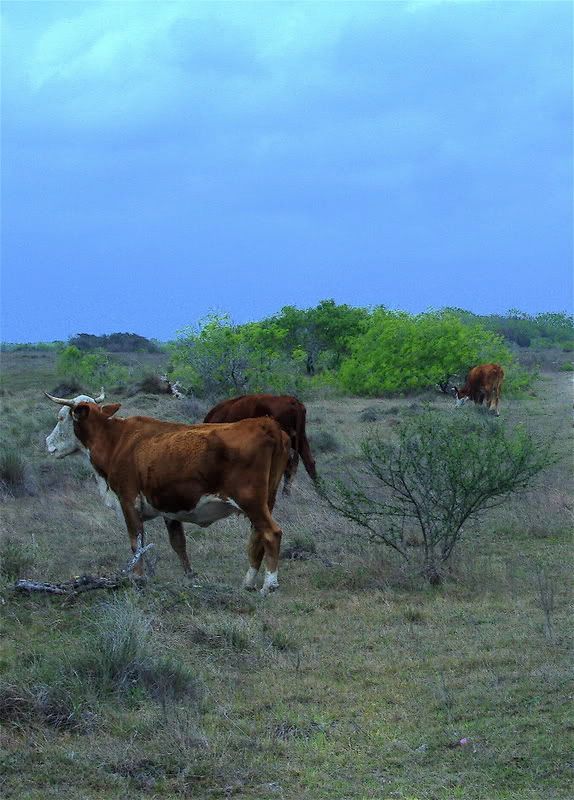 Medieval Latin Poetry

Avianus was a medieval Latin writer of fables. Most accounts place him in the fifth century, though some maintain that he lived and wrote in the sixth century.

Many of his fables became popular for use in school books.

The Calf And The Ox

Scampering in the pasture, that's how now,
the brown cow, a calf still, sees
in the next field, yoked to a heavy plow,
the dumb ox, and stops to shoot he breeze:
"What's that contraption? What kind of life
is that?" The questions, even the mocking laugh
got no rise from the ox, but a silent stare
at the farmer who carries a glittering butcher knife
and a light halter, coming toward the calf.
Nobody gets to choose which yoke to bear.

(Translated by David R. Slavitt)

Sulpicius Lupercus Servasius was another fifth century Latin poet. I was able to find a couple of his poems on the web, but no biographical information. From the poems I found, he appears to have specialized, like Avianus, in fables and moral and civic lessons.

Rivers Level Granite Mountains

Rivers level granite mountains
Rains wash the figures from the sundial.
The plowshare wears thin in the furrow;
And on the fingers of the mighty,
The gold of authority is bright
With the glitter of attrition.

(Translated by Kenneth Rexroth)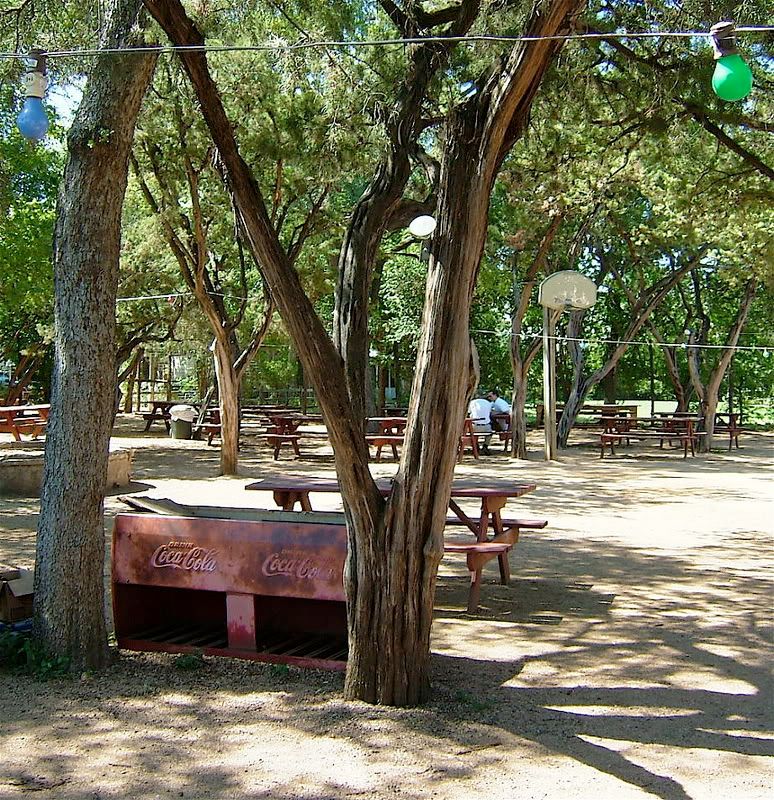 He's got grits

It's not always easy for me to figure out what to call what Alan Addotto (AKA Splinter/Splinter Group) does. Setting all other efforts at categorization aside, I'll just settle for sharp and funny.

Earlier this week I ran across a cache of stuff he sent me that I had misplaced. Here'' one.


Breakfast, Southern-style, Y'all!

I like my *grits.
Now before you give a bunch of shit
about being "Southern" and some sort of a hick
let me say it once again
I like my morning grits.
done up regular in my special pot
with just the right amount of water
to make it either creamy smooth
or occasionally firm and stiff
(But please, for God Almighty's sake none of that "instant" crap
that tastes like something caught in a kitchen sink's drain trap.)

Hell, I just love my grits

I like it fried in slices right out of the fridge!

When I make too much
and pour it into a medium sized casserole dish
stick that sucker in the ice box
wait till about lunch, take it out
then cut it up in long luscious slices
dip them in beaten eggs
then flour
and fry those suckers up.
Yessssssssssssssssssssssssssssssssss,
Mannnnnnnnnn that is nice!

I even eat grits sometimes for supper
.....easily digestible and so pleasantly warming
especially on cold Southern nights
( we do have them occasionally and now and then)
feels just right
going down.....
and then coming out the next morning
better than Sominex with an Ex-Lax chaser!
sleep like a baby
and poot like a lumberjack at first light.

I like grits with eggs
either cooked in it or with it or fried in deep fat fried in high cholesterol oil the side
.....sunny side up and "drippy-dippy" please,
with country ham
with crispy bacon
with sausage (links or patties....it doesn't matter which)
I like grits with sauteed calf's liver
like my Momma still makes it
.....big dollop of gravy from it smack in the middle .
I like grits with biscuits,
no not on it....
on the side.

Polenta?
Hell that's just a fancy chi chi name for Italian grits
and I just love that as well
being half Cajun French and Italian besides
Southern in the first place.

The very best kind to my mind
is the course ground old fashioned
yellow kind.
.....give you an erection and win the election in my opinion.

Y'all don't like it up North?
Gooooooooooooooooooooooddddddddddddddddddd
more for me.



*(by the way.....I do not consider grits to be a plural noun, a word
like fish
or mice
and who the hell is the writer here anyway?
Grits is singular , and unique I might add. Grits is not "them"
no matter what you've heard.)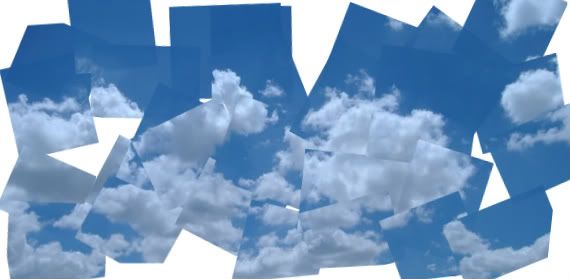 From a bohemian life


Edna St. Vincent Millay was a lyrical poet and playwright and the first woman to receive the Pulitzer Prize for Poetry. She was also known for her unconventional lifestyle and her many love affairs with men and women. She used the pseudonym Nancy Boyd for her prose work.

Millay was found dead at the bottom of the stairs in her house on October 19, 1950, having apparently broken her neck in a fall.

In 2006, the state of New York paid $1.69 million to acquire 230 acres of Steepletop, the farm she bought with her husband in 1925, two years after winning the Pulitzer Prize for poetry. The land will be added to a nearby state forest preserve. Proceeds from the sale are being used to restore the farmhouse with plans to turn it into a museum. Parts of the grounds of the grounds, including a Poet's Walk that leads to her grave, are now open to the public.


White Swans

I looked in my heart while the wild swans went over.
And what did I see I had not seen before?
Only a question less or a question more;
Nothing to match the flight of wild birds, flying.
Tiresome heart, forever living and dying,
House without air, I leave you and lock your door.
Wild swans, come over the town, come over
The town again, trailing your legs and crying.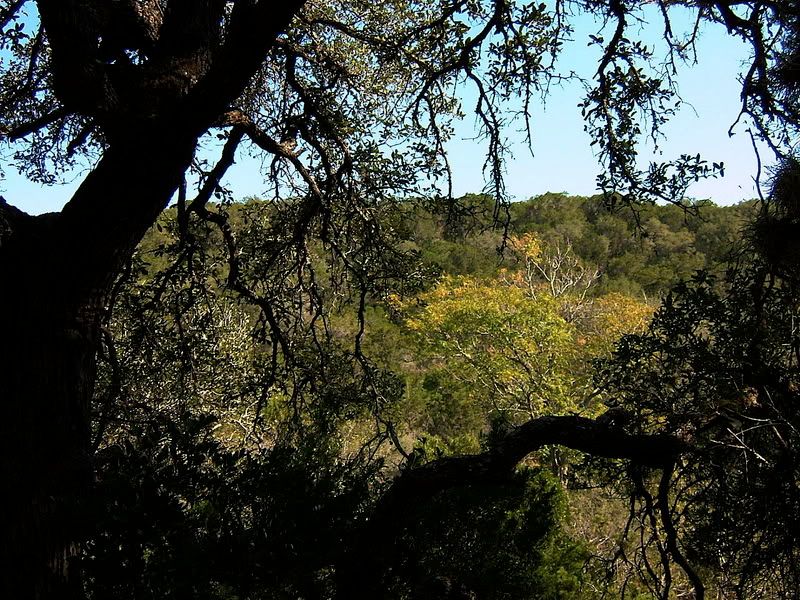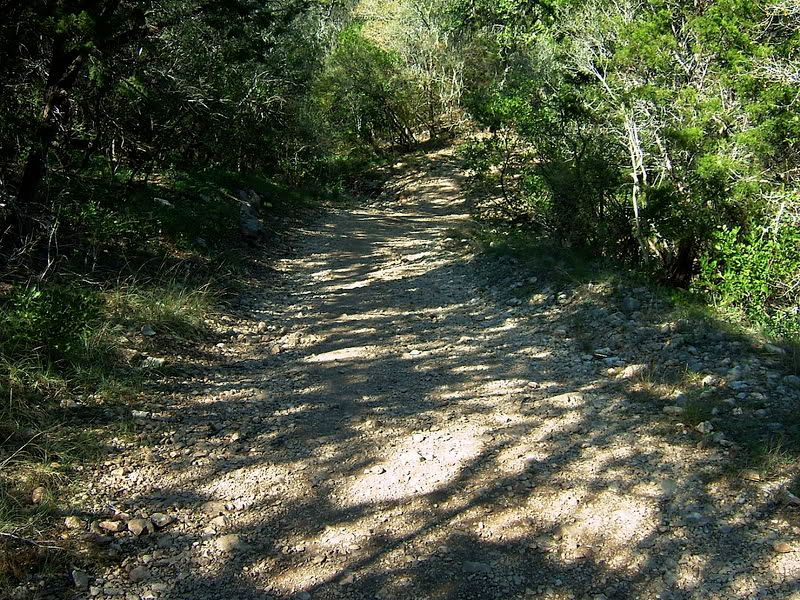 Government Canyon State Natural Area


Government Canyon State Natural Area is an approximately 8,622-acre set-aside in Bexar County, just outside San Antonio. The State Natural Area was purchased by Texas Parks and Wildlife Department in 1993, along with the Edwards Aquifer Authority, the San Antonio Water System, the Trust for Public Land and the federal government's Land and Water Conservation Fund. In addition to protecting a natural environment, setting aside the area from development provides protection to the Edwards Aquifer, the sole source of water for the million plus residents of San Antonio.

The park opened to the public on October 15th, 2005.

The canyon was on the "Joe Johnston" Road from San Antonio to Bandera which was blazed by the military at Ft. Sam Houston in the 1850s. The canyon is a part of the rich ranching history of Texas, with two ranches working the area from 1860 to 1960. In the 46 years since ranching ended, the area began to return to its natural state, a transition that will continue and accelerate under its protected status.

Since the land was purchased in 1993, booming population growth in San Antonio, including recent expansion of the city toward the south, has brought residential and commercial development right up to the northern doorstep of the protected area, giving a strong example of the need to act quickly when attempting to save natural areas from development. Had the various authorities not acted when they did Government Canyon would be fully developed within the next three to four years.

I visited Government Canyon last weekend for the first time, hiking about eight of the area's many miles of trails. I went primarily because I wanted to take photographs and was disappointed that, since it's a protected natural area, visitors are not allowed to leave the trail. That restriction is really limiting to photography, so I didn't get much.

The hike was fun though (and a bit rough in places) and I intend to go back and try other, longer trails.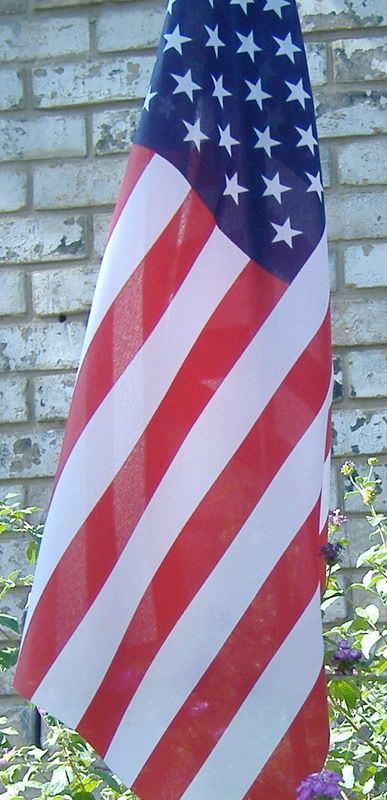 Of thee we sing


Two from Langston Hughes.


Cross

My old man's a white old man
And my old mother's black.
If ever I cursed my white old man
I take my curses back.

If ever I cursed my black old mother
And wished she were in hell,
I'm sorry for that evil wish
And now I wish her well.

My old man died in a fine big house,
My ma died in a shack.
I wonder where I'm gonna die,
Being neither white nor black?


I too

I, too, sing America.

I am the darker brother.
They send me to eat in the kitchen
When company comes,
but I laugh,
and eat well,
and grow strong.

Tomorrow,
I'll be at the table
When company comes.
Nobody'll dare
Say to me,
"Eat in the kitchen,"
Then.

Besides,
They'll see how beautiful I am
And be ashamed -

I, too, am America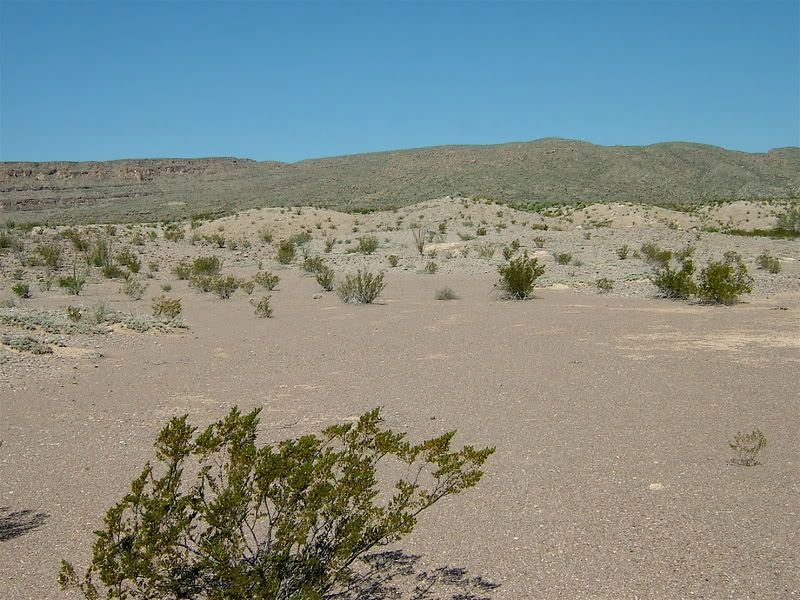 I'll bet you, too, have seen this movie


You can run across a lot of interesting people at Borders Books and Music


making movies over coffee

a girl
in a large hat
comes in
out of the nova-watt sun,
sits,
drops her hat on the table,
holds her face in her hands
like she was weeping,
but I couldn't tell, could be
she's just tired,
rubbing sunspots
out of her eyes

a man joins her,
a tall man,
very tall
in cowboy boots
and gray hair
under a straw hat
hanging long down
the nape of his neck

they both look like actors,
she's
the young hispanic girlfriend
of the somewhat older
star, a teacher, probably,
an English teacher
reading poetry to her class
when the hero walks in
with his boots and badge
to take her out to lunch
at the burger place down the road

she'll be dead
and he'll be out for revenge
by the end of the first reel

and the guy with her,
too old for the lead,
he's probably the police chief
who tries to talk the hero
out of taking the law
into his own hands, or,
because of the boots and hat
maybe the County Sheriff,
some place like Del Rio County,
he'll either get killed
by the third reel
or turn out, in the end,
to be the one who killed
the girl, something to do with
drugs
or maybe a cache of
gold
from an 1890 train robbery
hidden in the caliche hills
outside of town, probably
near the river so the hero
can cross the river
and get drunk on tequila
while the firecrackers are popping
and the sparklers are sparkling
until he learns the secret of the
gold
from the whore in the backroom
who turns out to be his girlfriend's
mother and he gets the gold
takes her back across the river
and buys her the burger joint
right by the school where
he and his girlfriend had lunch
every day before she was killed

I don't know about this guy,
the killed or maybe killer
sheriff,
he looks so familiar,
like that actor who did
Joe Buck
in Midnight Cowboy,
with some years on him

could be

no Ratso though,
not anywhere I can see,
no place for Ratso Rizzo in Del Rio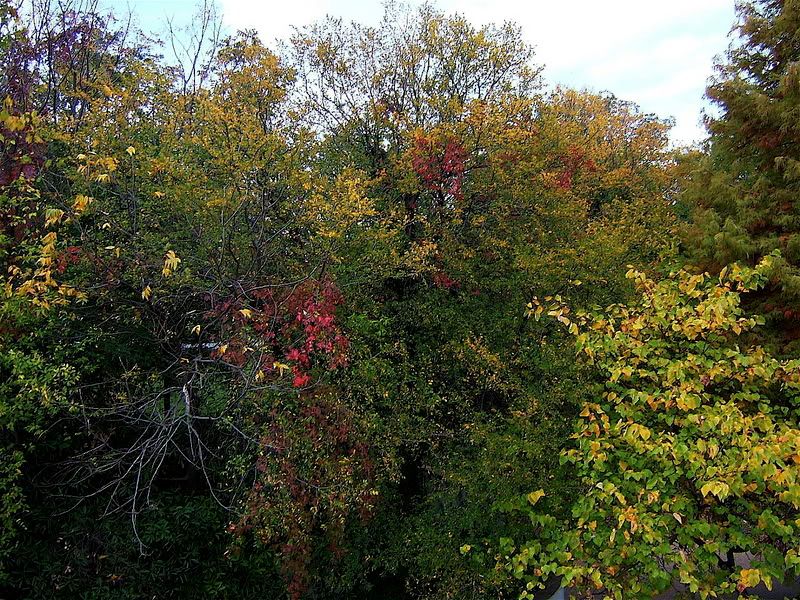 Breaking up is hard to do


Xu Zhimo was a twentieth-century Chinese poet. He is romanticized as pursuing love, freedom and beauty all his life. He promoted the form of modern Chinese poetry, and therefore made tremendous contributions to modern Chinese literature.

He was born in the Zhejiang province in 1897. In 1918, after studying at Peking University, he traveled to the United States to study Economics and Political Science at Columbia University in New York City. Finding the States "intolerable", he left in 1920 to study at Cambridge University in England where he fell in love with English romantic poetry. In 1922 he went back to China and became a leader of the modern poetry movement. He was one of the first Chinese writers to successfully naturalize Western romantic forms into modern Chinese poetry. He worked as an editor and professor at several schools before dying in a plane crash in 1931. He left behind four collections of verse and several volumes of translations from various languages.

Farewell Again To Cambridge

Gently, I am leaving,
just as I came gently.
I wave my hand gently
to bid farewell to the clouds in the western sky

The golden willow by the river
is a bride to the setting sun,
her beautiful reflection in the sparkling waves
ripples in my heart.

Green waterweeds in the soft mud
freely wave underwater.
In the soft waves of the Cambridge River
I wish I were a waterweed blade.

In elm shade the pool
is not clear but and iridescence
refracted among duckweeds,
distilling a rainbowlike dream.

Looking for dream? Use a long pole
and move to where the grass is even greener
with a boatfull of clear moonlight
and sing loud in the light of stars.

But I can't sing loud.
Silence is the sheng and xiao music of departure.
Even summer insects remain silent for me.
Silent is tonight's Cambridge.

Silently I am leaving,
just as I came silently,
waving my sleeve
and taking away not even a wisp of cloud.

(Translated by Tony Barnstone and Chou Ping)









What's in a name?


John Hollander, American poet and critic, was born in1929 in New York City. He is Sterling Professor emeritus of English at Yale University. Previously he taught at Connecticut College, Hunter College, and the Graduate Center, CUNY.

He attended Columbia University where he studied under Mark Van Doren and Lionel Trilling, and had Allen Ginsberg as one of his classmates. After graduating he supported himself for a while writing liner notes for classical music albums before returning to obtain a Ph.D. in literature.



Adam's Task


(And Adam gave names to all cattle and to the food of the air and to every beast
of the field....Genesis 2:20)

Thou, paw-paw-paw; thou, glurd; thou spotted
Glurd; thou, whitestap, lurching through
The high-grown brush; thou, pliant-footed
Implex, thou, awagabu.

Every burrower, each flier
came for the name he had to give:
Gay, first work, ever to be prior,
Not yet sunk to primitive.

Thou, verdle; thou, McFleery's pomma;
Thou; thou; thou - three types of grawl;
Thou, flisker; thou, kabasch; thou, comma-
Eared masawk; thou, all; thou, all.

Were, in a fire of becoming.
Laboring to be burned away,
Then work, half-measuring, half-humming,
Would be as serious as play.

Thou, pambler; thou, rivarn; thou, greater
Wherret, and thou, lesser one;
Thou, sproal; thou, zant; thou lily-eater.
Naming's over. Day is done.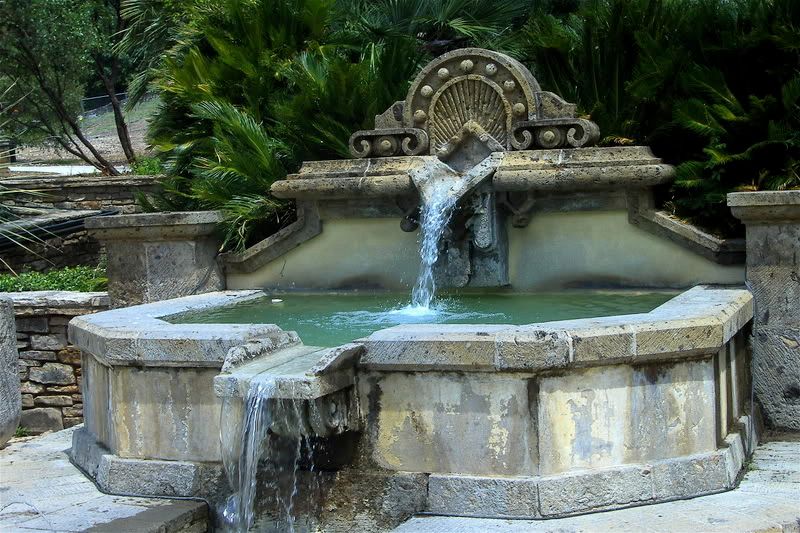 Late-night conversion

For the past 30 years or so, I've been only an occasional drinker. That wasn't always true. As with most of my present and former vices, I was an early learner. This particular poem was triggered by a flash memory of a night at a driven-in theater when I was about seventeen years old. The poem was published in Avant Guarde Times.

As with most conversions made under pressure, this one didn't last beyond the next Saturday night.


finding religion at 3 am

hanging my head over a dirty toilet
I wouldn't even piss in
on a better day,
gagging,
the smell of my own breath
and the taste in my mouth
setting off
another round of dry heaves

god
please don't make me sober
now








Second thoughts


I'm wondering if the "finding religion" poem might be out of sync with this otherwise laidback issue. When I started "Here and Now" I thought it might avoid a lot of obsessive second-guessing about trivial issues if I made a rule that I don't delete something once it's down in black and white. So, rather than deleting "finding religion," I post this next poem to take the edge off. That's the theory, anyway.


before you were flesh

before you were flesh
you were a spring blossom,
an amalga of sun
and nurturing rain come softly
in the grace of night

before you were blossom,
you were a fascination,
a free-floating design
in the all-reaching universe
of god's creative passion

before you were real
you were eternal

before you were one
you were all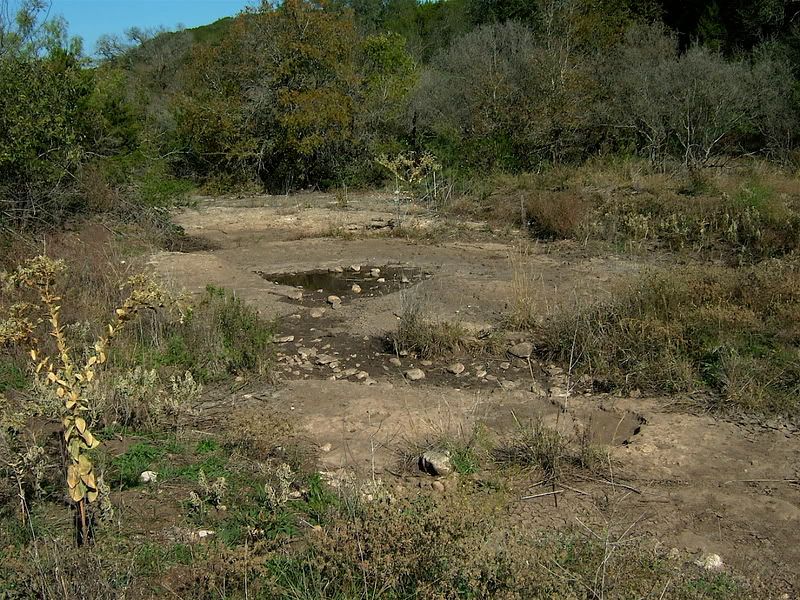 A West Indian Poet


Andrew Salkey was a novelist, poet, freelance writer and journalist of Jamaican and Trinidadian origin. Salkey was born in Panama in 1928 but was raised in Jamaica. He died in in 1995 in Amherst, Massachusetts. After completing his basic education in Jamaica, Salkey attended the University of London and became a part of the West Indian Students Union which provided an effective forum for Caribbean students to express their ideas and provided voluntary support to the "harassed" working class Caribbean immigrant community, during the 1960s, 70s and 80s.

Salkey published a number of novels over the course of his career. He was also a BBC interviewer and a professor in writing at Hampshire College in Amherst.


dry river bed

he came back
by plane,
train,
bus and cart

his expectations
were plain:
family,
eyecorner familiarity,
back-home self,
or so he thought

1

during the last stretch,
on foot,
over the hard dirt road,
a beggar smiled at him,
and held out his left hand,
like a reaping hook

he gave him
nearly all his small change

2

further along the way,
a tatter of children
offered him pebbly mangos,
at a price

he handed over
the rest of his change,
without taking the mangos

3

on the narrative verandah,
where all the village tales
had perched
and taken off again,
his mother stood,
as light as the money
he'd just given away

in his embrace,
her body , wrapped wire,
felt smaller
than he remembered,
her face drawn tight
and frightened

4

everything was diminished,
whittled by long urban knives:
the road outside,
the front garden,
the lean-to house,
the back yard,
the lives

5

all his family
and neighbors
were knocking softly
at death's door,
waiting patiently,

spit fringing their cracked lips,
wizened frowns
sliding
into their collapsed cheeks

6

the villagers clawed at him
and what little he'd brought back,

they picked him clean
as a eucalyptus

7

he quickly saw
that home was a dry river bed,
he knew he'd have to run away again,

or stay and be clawed to death
by the eagle
hovering over the village:
nothing had changed

8

he walked alone,
for a while:
not even his footprints
sank behind him,
in the dust;

no niche,
no bounce-back,
no mirrors anywhere,
in which to see himself,
merely the sunlight
mocking everybody, everywhere,
and the circling eagle



And speaking of dry river beds, that seems to be about where we are right now. This dry creek is ready for bed.

Until next time.

Oh, we're going to do something special next week, acknowledging the Christmas spirit. Watch for it.

Hasta la pasta.