It's My Tree, And I'll CallYou When I'm Ready To Share
Tuesday, October 03, 2006



Here we are again, up a tree with "Here and Now" number I.xvi.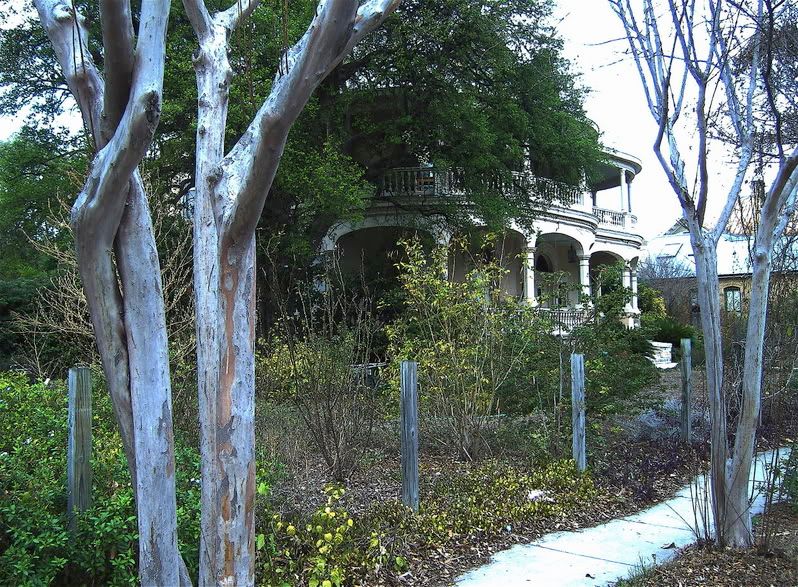 Introducing guest blogger Bobbie Kilzer Gogain


Bobbie Gogain is a poet from Rapid City, South Dakota.

I first met Bobbie on the old Blueline Poetry Forum seven or eight years ago. We read and critiqued each others poems for several years. She did some very powerful work, then created "Roxie," a no-nonsense, put-up-with-all-she's-going-to woman who leaves an unsatisfactory marriage to set out on her own adventures.

Several years ago Bobbie quit writing and has only begun to come back as a poet with a return to Roxie. Bobbie says of her period of silence, "I was one of those lost after 9-11, my voice scattered in the debris of that day."

Now she returns with what will be a series of Roxie poems in the weeks ahead.


Roxie and Biff

Roxie

Roxie feels a bit misplaced
starting all over in The Magnolia State.
Those ante-bellum mansions
makes her think of the slavery
she has just barely escaped.
The mockingbird's song
seems to do just that,
and she'll never catch another man
with breasts so damn flat.
She wonders how many different flowers
one can smell before
only being reminded of death.
She prays each night for
just one perfume free breath.
She has hopes the shrimp festival, come June,
will salt water away the smell of azaleas.
She has always been fond of seafood,
"Heck", she says to anyone, who'll listen,
"I even lived with a crab for years."
Never let it be said Roxie
couldn't be amusing, they all think so
down at the tavern called, Just Thalias.

Biff in May

Biff, fisherman and dock walker,
always on the look out for
a girl with a little moxie.
Tired of the beach bunnies that
swarm the resorts
like drones to the queen,
tired of the "I saw Elvis" reports in the Sun Harold,
tired of civil war art,
Biff with his 20% Pacagoula bloodline,
wants to steal a Biloxi Princess,
who will listen to his fish tales
and maybe some Bach or Mozart.

Shrimp Festival in June

She spots him,
barefooted, broad chested,
muscles rippling like the sails
of the boats in the Gulf.
Sauntering close enough
for him to hear.....
Roxie says, as if to herself,
"Now that is what I call one fine
tasty looking southern dish."
Then she let's out a wolf whistle
loud enough to cause notice
up and down the Mississippi Sound.
He said, "My beauty, come here,
introduce yourself with a kiss."
She said, "My name is Roxie Freud
and this is my slip."
As her tongue entered his mouth
A new love story had begun.

One year later
Roxie and Biff Beebe
of southern Mississippi
name their daughter Phoebe,
and their first puppy, Yippee,
for reasons Biff never understood.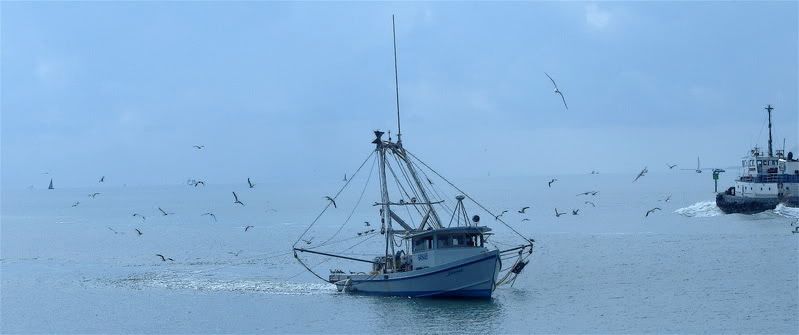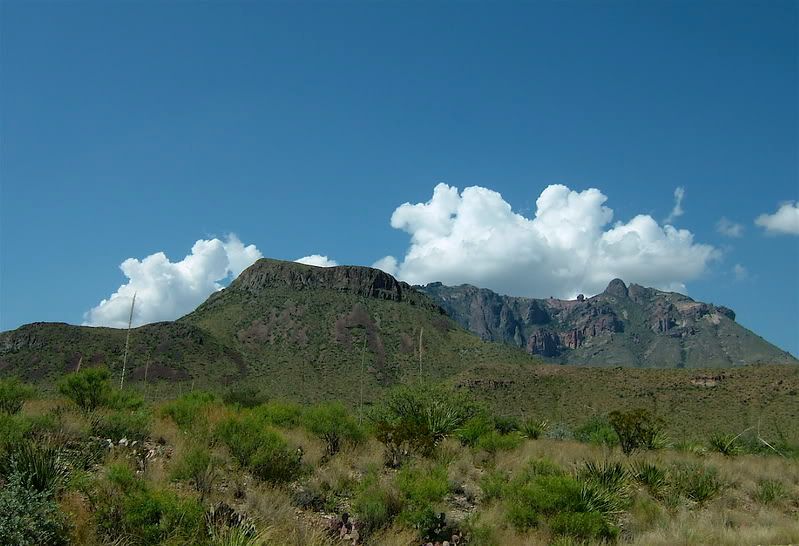 Back from Big Bend

We're just back from three days of quiet in the Chisos Mountain Basin at Big Bend National Park. I haven't had time to write anything from this trip, but I do have this other series, written last year after a visit in early spring.

Big Bend Park covers 800,000 acres in Southwest Texas at the great turn the Rio Grande River makes to the east and the Gulf of Mexico six hundred or so miles away.

The park includes three distinct geologic and ecological divisions.



First, 183 miles of lush, green Rio Grande River flood plain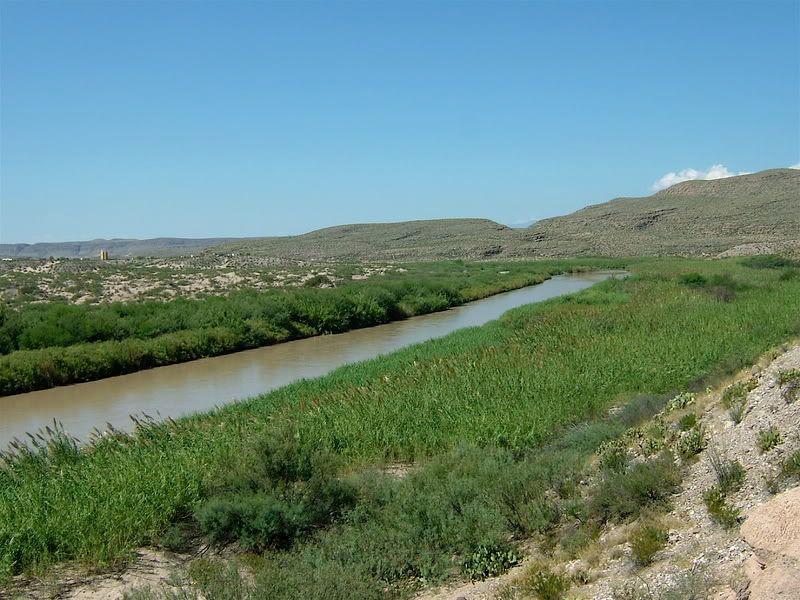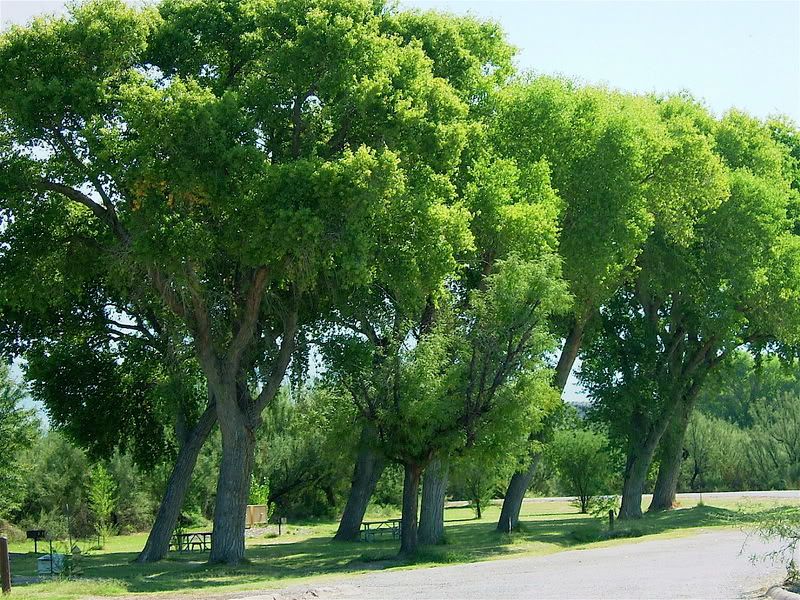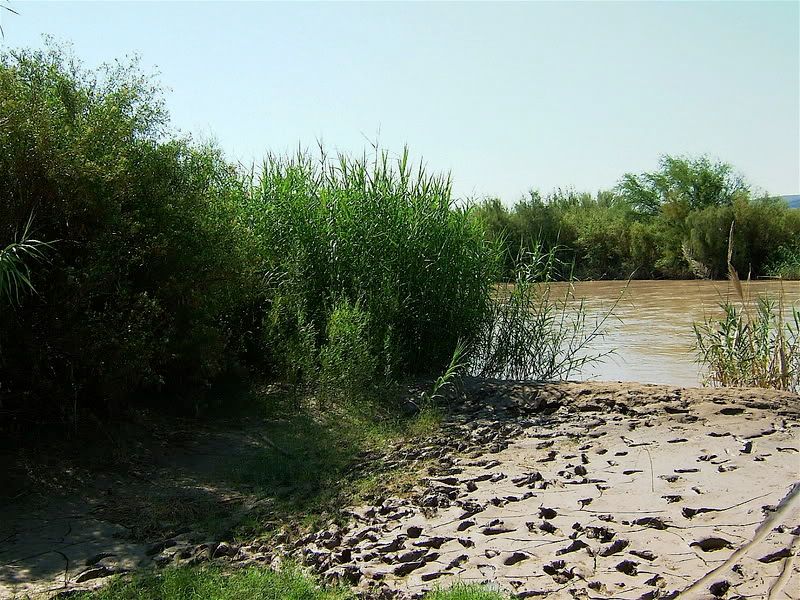 Large expanses of the Chihuahua Desert, greener than usual this year because of rains.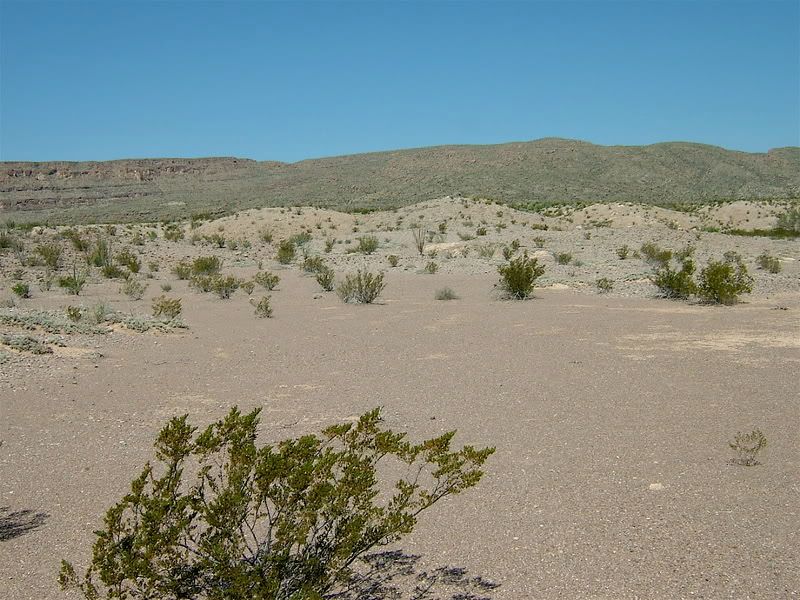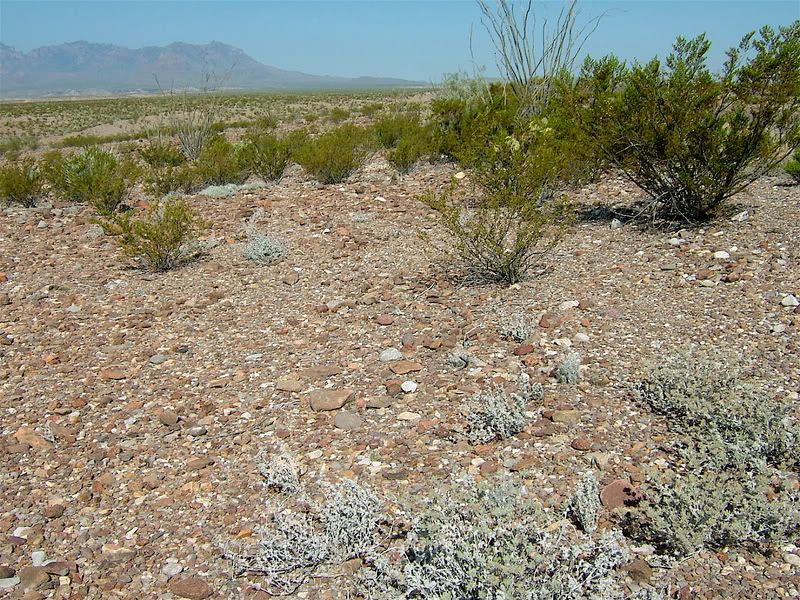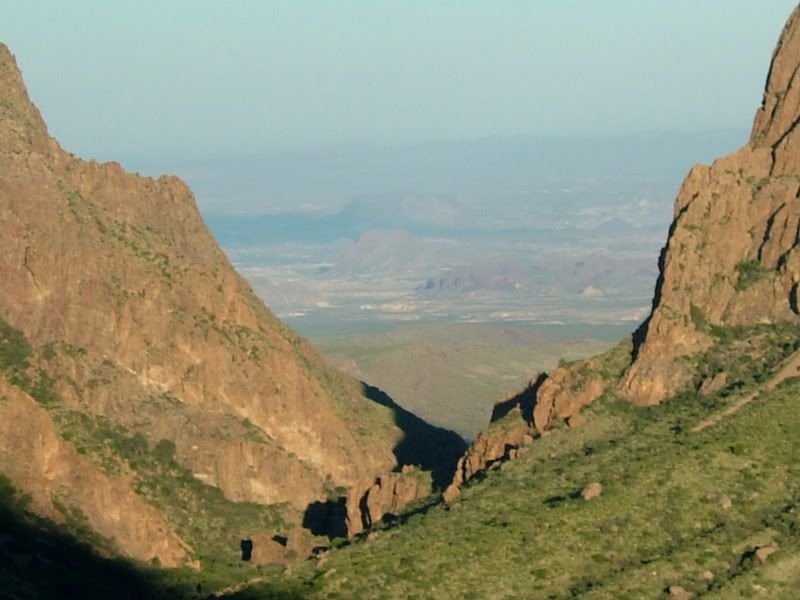 And, last, the Chisos Mountain Range, though usually lush even greener this year because of those same rains.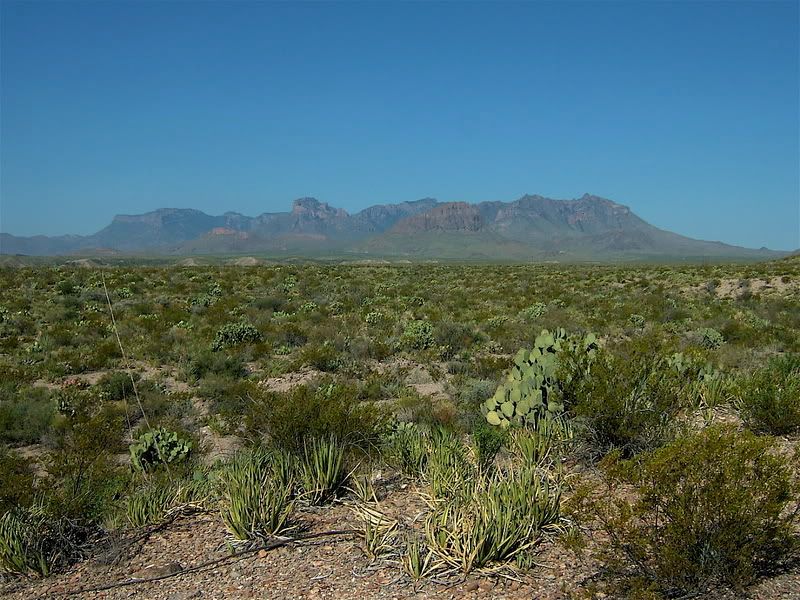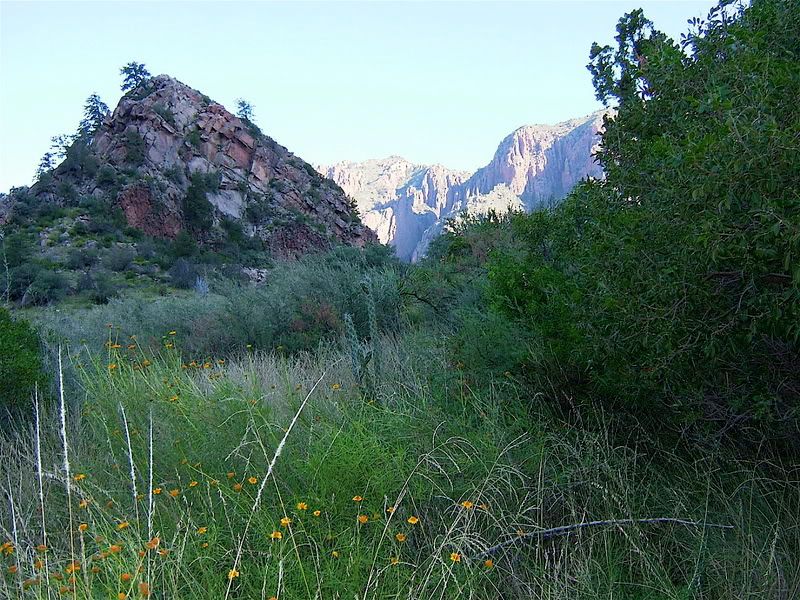 It's a great place to spend a couple of days, or, more, if you're a backpacker, with its desert, mountain and river trails. I am satisfied to only imagine that particular pleasure.

We didn't see any of the bears or mountain lions this year (but I wasn't looking too hard), or even any javalina, but did see lots of deer and birds.

Here's the poem from the 2005 spring stay.


in the first days of Spring, Big Bend, Texas

i
sun just up, deer forage
the brushy hill beside the trail,
paying to attention to me
as I walk among them

a small rabbit crosses just ahead,
stops, looks closely at me, then,
with a nose twitch and ear flip
moves on to continue grazing

ii
javelinas pass us on the trail,
a family group of 15 or more
led by a grizzled elder

three piglets lag behind,
smell at our feet,
curious, even at their tender age
almost heroic in their ugliness

satisfied we are not food,
they hurry off to catch up
with their cousins

iii
driving down from the Chisos Basin
the desert is laid out before us,
colors exploding
from generous winter rain

red, green, pink and purple mixed
with yellow, orange and blue
and, spread throughout,
fields of white blossoms
waving in the fresh breeze
like white flags
surrendering to advancing Spring

iv
from atop Boquillas Canyon
we can see the Rio Grande
in its narrow, furious flow
between rocky canyon walls;
with a little turn to the southwest
we see its slower moving path
through desert sands,
a green ribbon banded
by willow and mesquite

v
narrow, twisting road
from Presidio to Lejitas
lined with sandstone sculpture
like sand castles on a beach,
separated from us as we pass
by a moat of bluebonnets
deep on either side

vi
watching from the high basin
I can see the sun begin to set
in the notch between the
South Rim and Emory Peak

as sunset fades to dark, silence
blankets the basin, broken finally
by a bird with a hacking call
that rasps the quiet like a cough

the wind picks up,
whispers across the basin,
and in just a blink of time,
shadows overcome the day,
setting night upon the mountain
and desert below, leaving
puma to hunt the dark
as black bear hunted the day

vii
dark wrapped in dark here
in this rugged mountain cup,
yet brilliant above,
with a blaze of stars
across the open sky

so far away,
their light first glowed
in an ignition of apocalyptic fire
of elemental matter that later cooled
to form the ancient rock
I stand upon tonight

remote beyond my imagining,
yet their light so bright and clear
they seem closer than the world
I left behind to get here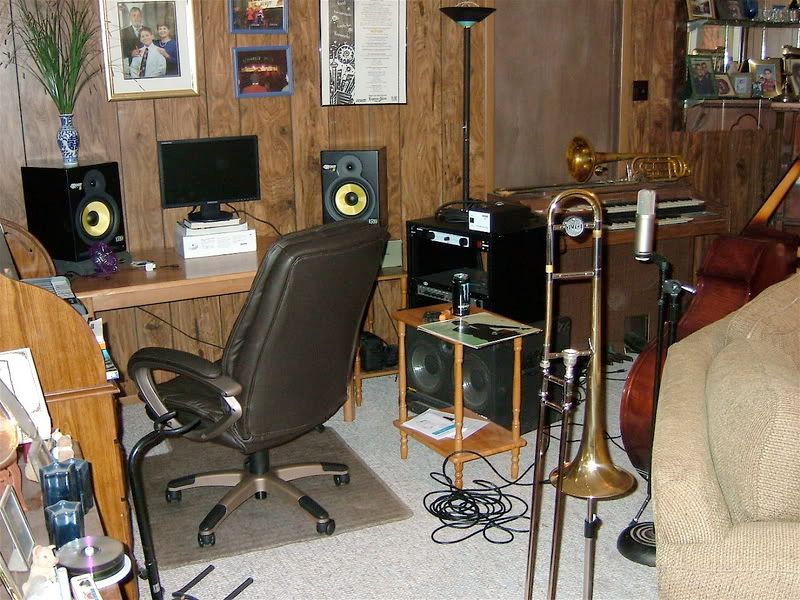 Sweetheart


Dan Reeder is one of the new generation of do-it-yourself musicians and music producers, but he takes it even a step farther, making some of his own instruments.

Here's some of what his website says about him and his new (second) album, Sweetheart, which has 15 original songs, plus a cover of Procol Harum's A Whiter Shade of Pale, that "sounds like the demo version Gary Brooker probably dreamed of singing 39 years ago before all that baroque production-work got in the way."

The new album "isn't so much a sequel to his wonderful out-of-nowhere, out-of-time 2003 debut, Dan Reeder, as it is an extension of--a more freewheeling elaboration on--his first musical offering. Certain themes recur on Sweetheart: Dan likes to be alone (I Don't Really Want To Talk To You; Just Leave Me Alone Today); Dan likes to think about, and have, sex (Pussy Titty; Pussy Heaven--for the son of a minister, he's got quite a mouth on him). But most of the time, Sweetheart is about the sound of Dan Reeder's cracked, dry, confiding voice and the pleasant noises he gets out his homemade guitars, his multi-tracked harmonies with himself and his occasional puff on a harmonica.

There's a certain stubbornness here, and I'm not just talking about the 37 years Dan says it's taking for his cappuccino to arrive in Sweetheart's leadoff cut, I'm Waiting For My Cappuccino. Reeder has the stubbornness--the creative persistence--of an artist: You get the definite feeling he'll do or make whatever he wants and the hell if anyone else likes or wants it. In a world where most pop culture is about finding out what the maximum number of people desire and then manufacturing something that will max-out that desire till you puke, Reeder's quiet, sharp-witted, literally homemade music reminds you why some people create: to satisfy themselves, and then, if possible, make some money in the bargain."

Sweetheart is a funny, fun CD.

(Read more about Dan Reeder at his website www.danreeder.com.)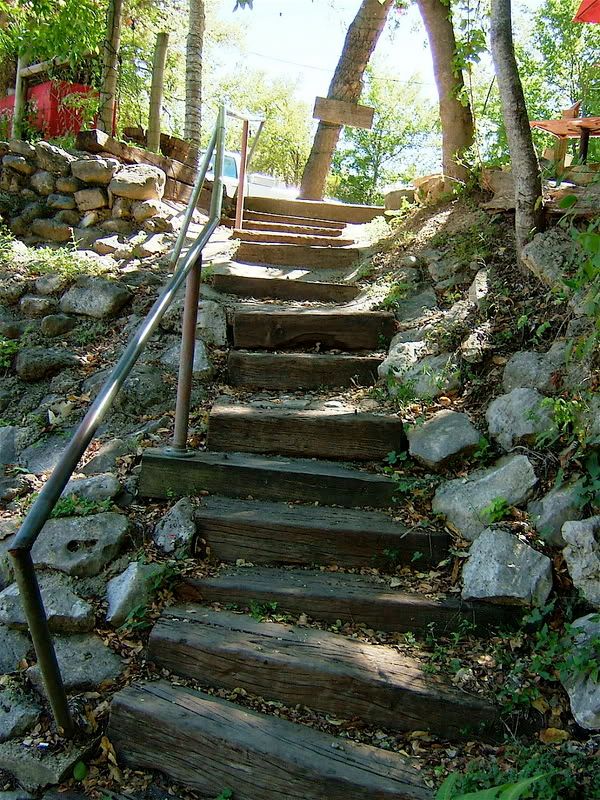 Another writing lesson from Lu Ji

I have been periodically including Lu Ji's advice from his book written in the 3rd century, The Art of Writing, since the first issue of "Here and Now." I have just two poems left. This one covers the subject that strikes dread in the hearts of, not just writers, but of anyone involved in any creative activity, what to do when the well of creativity runs dry.


20. Writer's Block

But when the six emotions are stagnant,
the will travels, but the spirit stays put,
a petrified and withered tree,
hollow and dry as a dead river.
Then you must excavate your own soul,
search yourself till your spirit is refreshed.
But the mind gets darker and darker
and you must pull ideas like silk from their cocoon.
Sometimes you labor hard and build regrets
then dash off a flawless gem.
Though this thing comes out of me,
I can't master it with strength.
I often stroke my empty chest and sigh:
what blocks and opens this road.

(Translated by Tony Barnstone and Chou Ping)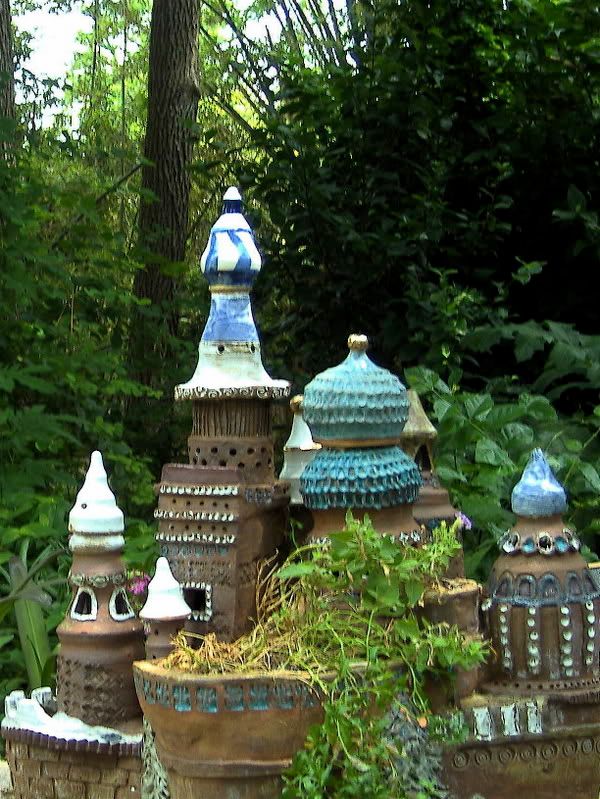 Jazz Poetry

I bought a book last week titled The Jazz Poetry Anthology edited by Sascha Feinstein and Yusef Komunyakaa. It has lots of great stuff that I'll be using here, beginning with this piece by John Sinclair.

Sinclair was born in 1941 in Flint, Michigan. He was a Detroit poet, one time manager of the MC5 and leader of the White Panther Party, from November 1968-July 1969. He was jailed in 1969 after selling two joints to undercover narcotics officers. In 1971 his case received international attention when John Lennon performed at a benefit concert on his behalf.


humphf

for big red

they say monk
couldn't play the music. they say,
monk, he limited
by his own vision

& just can't play right. monk,
he too weird. his music
don't sound right, and he gets up
& dances
while he's playing,
like a jackleg preacher
at a revival meeting
in an old tent in north carolina.

they say monk sound too much
like a whorehouse piano player
from some pre-harlem ghetto
stuffed with back-woods renegades

& sporting women & gamblers,
street-level intellectuals. they say
monk, what is that shit
you trying to play, you just can't

do it that way,
you too way out baby,
that stuff ain't you. & monk,
in his infinite knowledge

& wisdom, shoots a grin
from behind the piano,
wiggles his ass on the stool,
lays down another few bars

of utter genius,
turns it over to the tenor player
& rises to dance beside the piano,
some more of that old north carolina boogaloo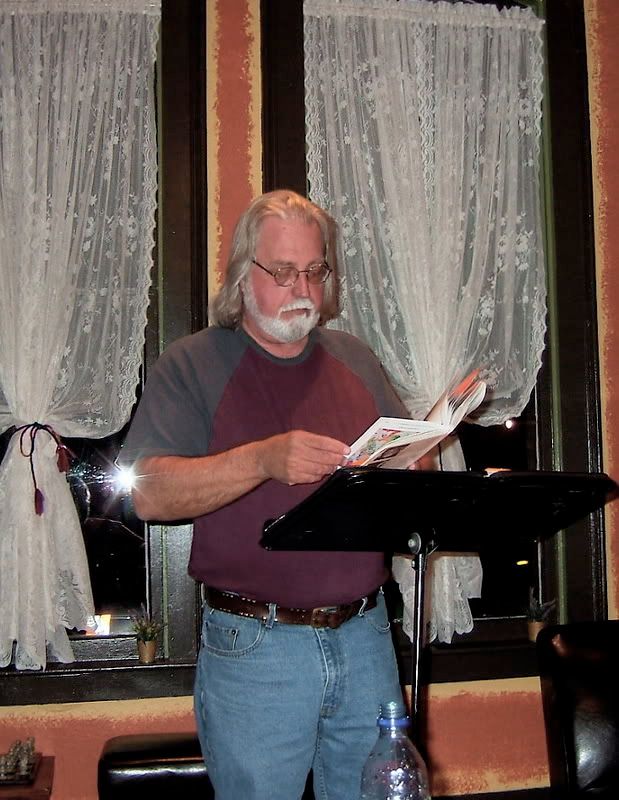 Reading at Casa Chiapas

A small but attentive crowd met me at Casa Chiapas last Friday night for a reading of poems from my book Seven Beats a Second, as well as more recent work.

A grand time was had by all, well, by me, anyway.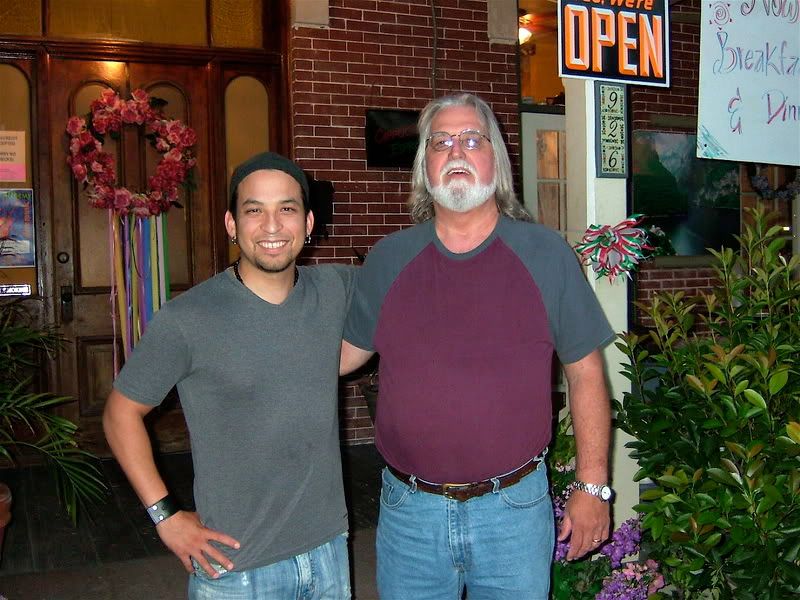 Eddie Martinez, impresario and Casa Chiapas co-owner, greets me at the door




Additional readings will be scheduled at Casa Chiapas in coming months.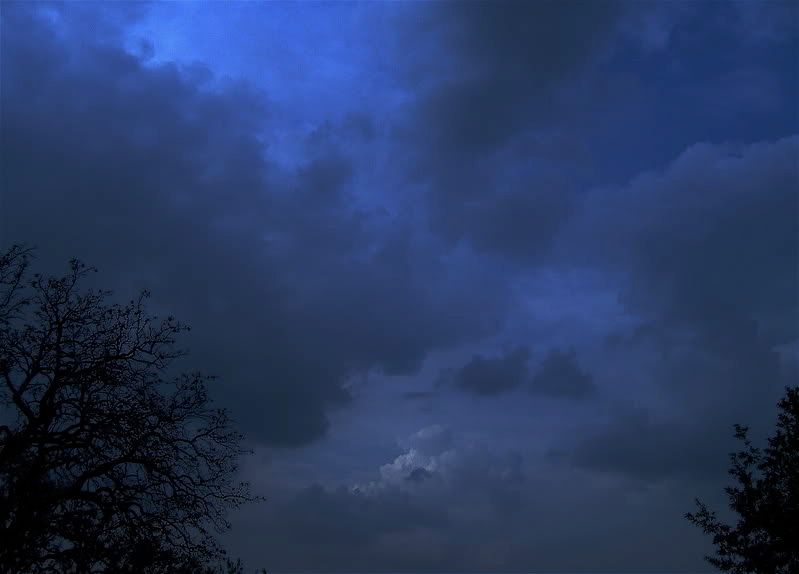 From Persia


Rumi

Jalal ad-din Rumi was a 13th century Persian poet, jurist, theologian and teacher of Sufism.

Rumi was born in Balkh, now part of Afghanistan, and died in present-day Turkey. His birthplace and native tongue indicate a Persian heritage. He also wrote his poetry in Persian and his works are widely read in Iran, Afghanistan, and Tajikistan, where the language is spoken. He lived most of his life and produced his works under the Seljuk Empire.

Rumi's importance transcends national and ethnic borders. He has had a significant influence on both Persian and Turkish literature throughout the centuries. His poems have been translated into many of the world's languages and have appeared in various formats. He was also the founder of the Mevlevi order, better known as the "Whirling Dervishes," who believe in performing their worship in the form of dance and music ceremony called the sema.

I've found several of his poems that I really like. I'll begin with one this week and will probably be coming back in the future for more.


Four Poems On The Night

1
This night there are no limits to what may be given.
This is not a night but a marriage,
a couple whispering in bed in unison the same words.
Darkness simply lets down a curtain for that.

2
A night full of talking that hurts,
my worst held-back secrets: Everything
has to do with loving and not loving.
This night will pass.
Then we have work to do.

3
Night comes so people can sleep like fish
in black water. Then day.

Some people pick up their tools.
Others become the making itself.

4
Inside water, a waterwheel turns.
A star circulates with the moon

We live in the night ocean wondering,
"What are those lights?"


(Translated by John Moyne and Coleman Barks)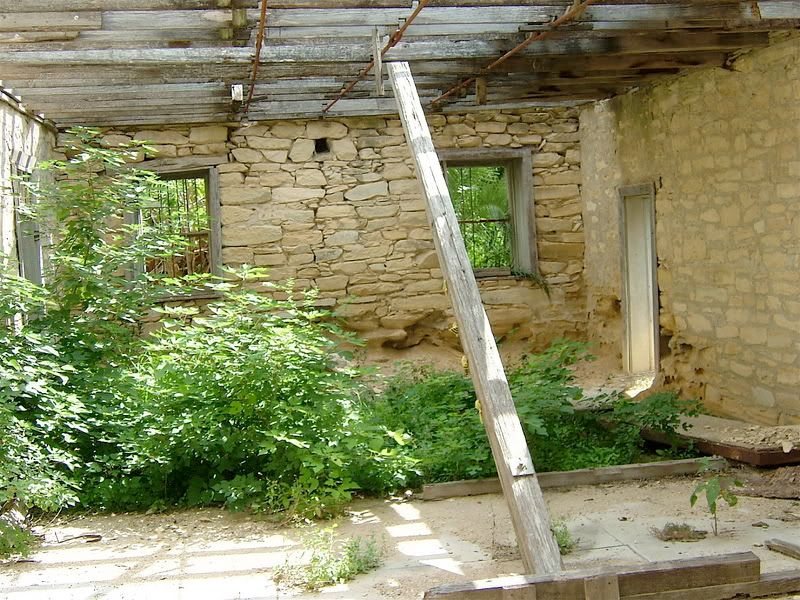 I'm from the government and I'm here to help you.


Shel Silverstein fills us in on urban renewal.


The Former Foreman's Story

We had to demolish the Johnsons' old house.
I brought in the bulldozers, shovels, and cranes.
We tore off the shingles, we banged in the walls,
We knocked down the chimney, we tore up the drains,
We smashed in the windows, we ripped out the bell,
We cut down the rafters, we sawed up the floor,
We dug up the basement - then somebody yelled,
"Hey, the Johnsons don't live there - they live next door."
(Maybe that's the reason I'm not foreman anymore.)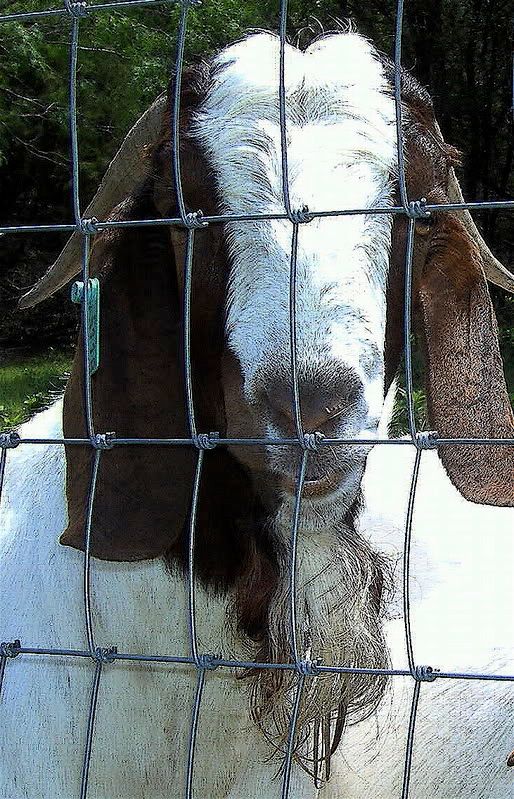 I'm from the government and I'm here to help you, second verse


Su Tung-p'o was an 11th century Chinese poet. He was also called Su Shih. Born in present-day Sichuan province, he was one of a literary family. Su occupied many official posts, rising to president of the board of rites (which regulated imperial ceremonies and worship). He designed the parks surrounding Lake Si in Hangzhou. His satiric verses and opposition to official policies frequently lost him his official status.


On the Birth of His Son

Families, when a child is born
Want it to be intelligent.
I, through intelligence,
Having wrecked my whole life,
Only hope the baby will prove
Ignorant and stupid.
Then he will crown a tranquil life
By becoming a Cabinet Minister

(Translated by Arthur Waley)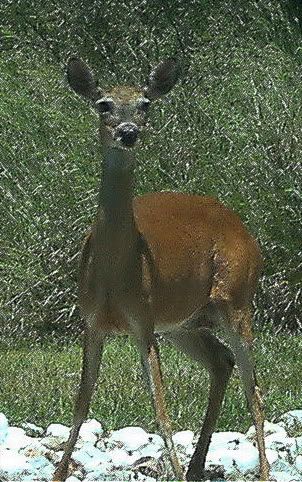 Hard Candy


For three weeks, 14-year-old Hayley Stark has been chatting on-line with "Lensmaster319", a 32-year old fashion photographer, named Jeff. The two agree to meet at a coffee shop called Nighthawks. They hit it off, despite the age difference. Hayley appears to flirt with Jeff, and Jeff generally restrains himself, even admitting that he must wait 4-years until he can be with her. But his reservations are apparently not enough to decline when Hayley all but invites herself over to his house. Once at the house, manipulation becomes the name of the game, and the 14-year-old reveals herself to be, maybe literally, an angel of retribution. By the end of the movie, just as it begins to become possible to feel pity for the suffering of Jeff, the pedophile, the final twist is revealed.

This is intense movie, so tense that, at one point, I had to get up and walk around the house just to ease the tightness of the muscles in my neck and back.

The movie was written by Brian Nelson and directed by David Slade. It is essentially a two character movie, with Patrick Wilson playing the pedophile and Ellen Page playing the 14-year-old.

It is hard to recommend this movie because it may be too strong and emotionally demanding for some, but it does so well at what it sets out to do and the performances of the two main actors are so good it would be a shame for anyone who likes strong movies and exceptional acting to miss it. (Page, especially, is on fire every minute she's on screen, which is almost every minute of the movie.)

Hard Candy is rated "R" and is available on DVD.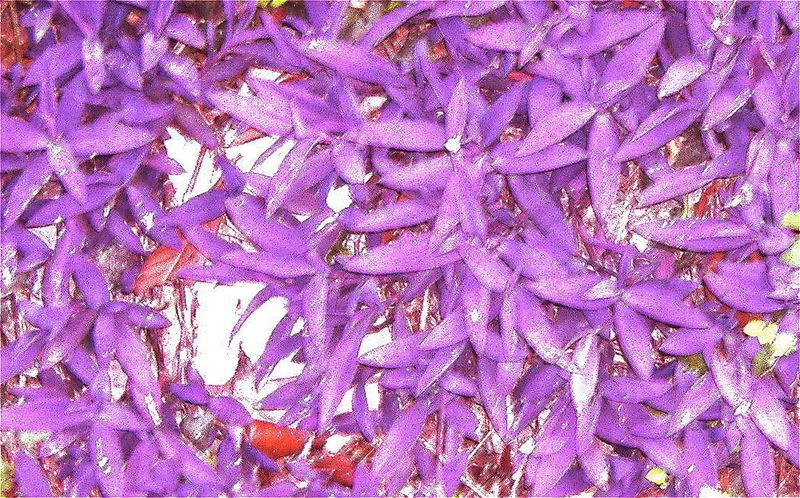 Welcome our second guest blogger Nancy Williams Lazar

Nancy lives in the foothills of the Pocono Mountains in Pennsylvania. She worked for two years as a freelance reporter for the Allentown Morning Call after retiring from her furniture manufacturing business of 20 years. She is back to her first love- poetry and taking the time to explore. Her poems have appeared Amaze; the Cinquain Journal, The Loch Raven Review, and Mindfire: War and Peace special issue.

I read her poems on several post and critique forums and enjoy them very much.


A Year of Sent Items

I can't clear out my sent file.
436 items and there is nothing
I would delete.

One is titled, "YOu don't call anymore"
to my sister, during the bad weeks. It has
this exact spelling. Some typing errors
just seem right.

In my sent file there are hopes and plans,
in ripe words of the moment like when
I wrote my sister, "PS Mom is jealous
that you guys are coming to visit
for my birthday." Though I turned fifty
without them, later they do come-
I haven't run across those e-mails yet.

There are rare letters to my older brother
thanking him usually for some small
favor, a phone call, a letter. He once
sent me five pages on the Shroud of Turin
when he could have just emailed the link.
I tell him that and I never hear back.

There are celebrations of my poems getting
honors, and their precise web links which
never work right. My family took notice
though, and I thanked them. I also have
a few e-mails to Real Poets thanking them
for helping me grow in long letters
that show my immaturity.

On more than a few occasions I still
remind my mother that forwarding spam
"flame" mail is not a good idea. Responding
to her Free 411 forward I tell her, "When I want
information I go to the internet- a service
I'm already paying for but I can control."

In the list I find this quote sent to me by my sister:
How to Tell a Major Poet from a Minor Poet:
"All poets who, when reading from their own works,
experience a choked feeling, are major. For that matter,
all poets who read from their own works are major,
whether they choke or not."
~E. B. White

I replied with this in the subject line:
Thanks for this LOL!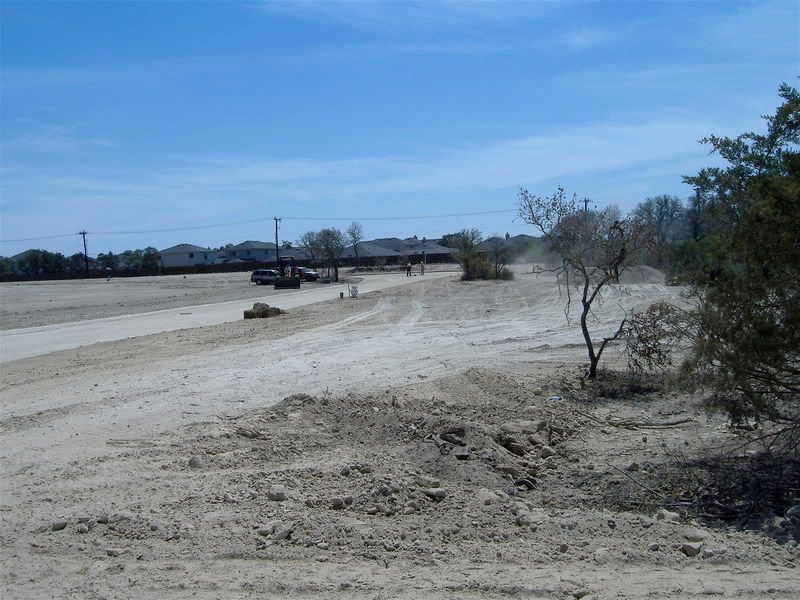 From Seven Beats a Second
Texas BBQ

here it is, Sunday afternoon, and, as the sun begins to fall to
the west, I'm thinking of driving to Leon Springs for dinner

it's a bit of a drive for a BBQ sandwich but the brisket there
is the best and sliding along that scarred rail to order,
breathing in the mesquite smoke, watching them pull the
meat off the fire, fat all burnt black and dripping juice as they
slice it, reminds me of when I was a kid traveling with my
family through East Texas piney woods, stopping along the
way at rickety stands half hidden in the tall pine trees
that came right up to the edge of the little two-lane highway,
just a lean-to shed, a roof over the pit, sweet smoke wafting
through the trees like ghosts of a time before, great slabs
of meat, spicy sauce hot as South Texas asphalt
and big bottles of sweet apple cider, all this I think of, then
settle for steam table mystery meat and canned pinto beans
from a generic BBQ chain closer to home

why do we do that, I wonder, we know what's good,
but settle for easy, turn our backs on the better days
for the convenience of now, build soulless hot tar deserts
from the garden that was the blessing given by the mother
of us all, like the hills all around the city, stripped of native
cedar and oak to make way for new Wal-Marts and multi-
screen cineplexes full of pimply faced kids with $10,000
teeth watching soul-dead comedies about other kids, libidos
unleashed, fast-food joints and same-same houses with
central air on postage stamp lots, nature fighting
to survive, as we are, crab grass in the cracks of our own
creations, innocent, yet the scourge of all we desire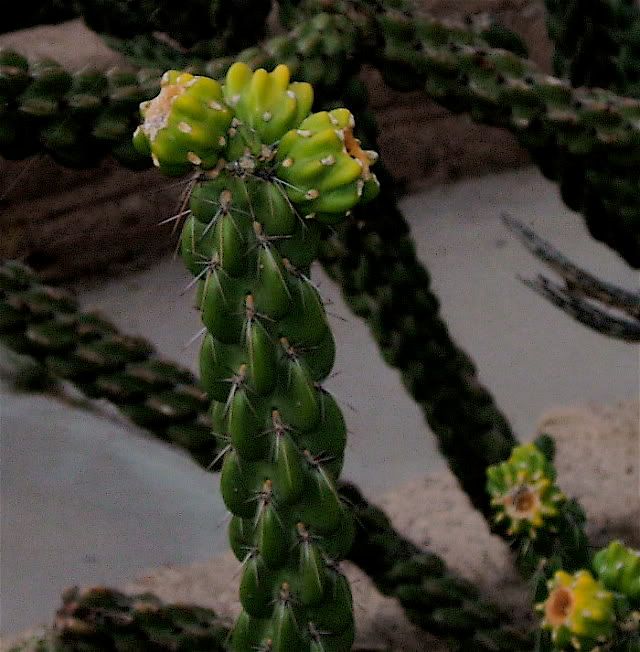 A sad poem about sad songs


Langston Hughes speaks of sorrow.


Song for Billie Holiday

What can purge my heart
Of the song
And the sadness?

What can purge my heart
But the song
Of the sadness?

What can purge my heart
Of the sadness
Of the song?

Do not speak of sorrow
With dust in her hair,
Or bits of dust in eyes
A chance wind blows there.
The sorrow that I speak of
Is dusted with despair

Voice of muted trumpet,
Cold brass in warm air,
Bitter television blurred
By sound that shimmers-
Where?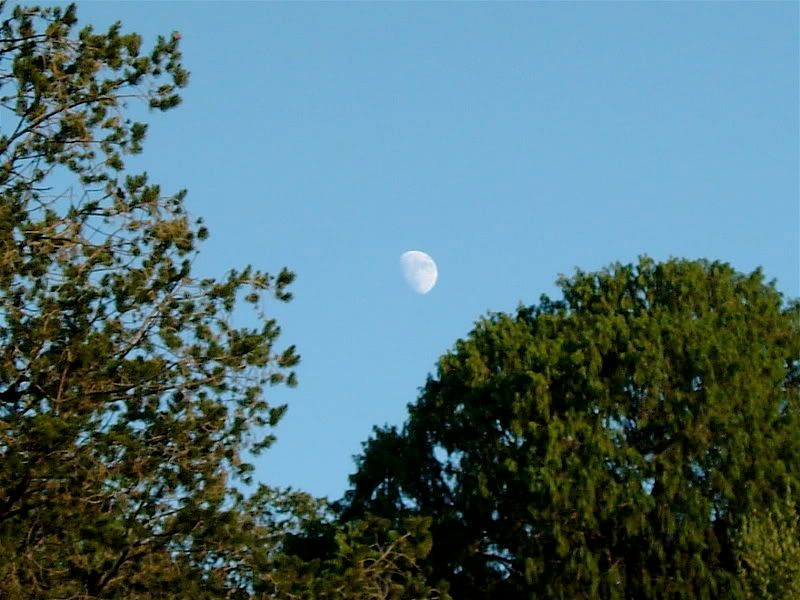 A last poem for this week, looking to a new day
prospects

morning starts
in yellow bright

and shadows stretch
long
from east to west

while the silver button
of the moon
still hangs high
in the baby-blue sky

a cold, clear day
that has no meaning
at this early hour

but it has prospects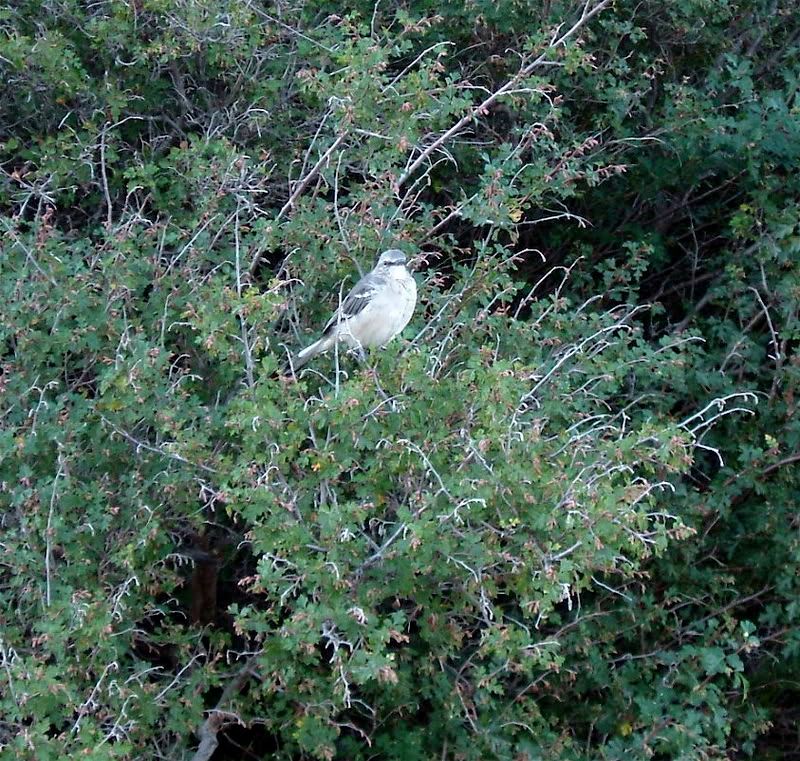 Gotta fly. Until next week.