Day Slips In Through Morning Mists
Monday, October 23, 2006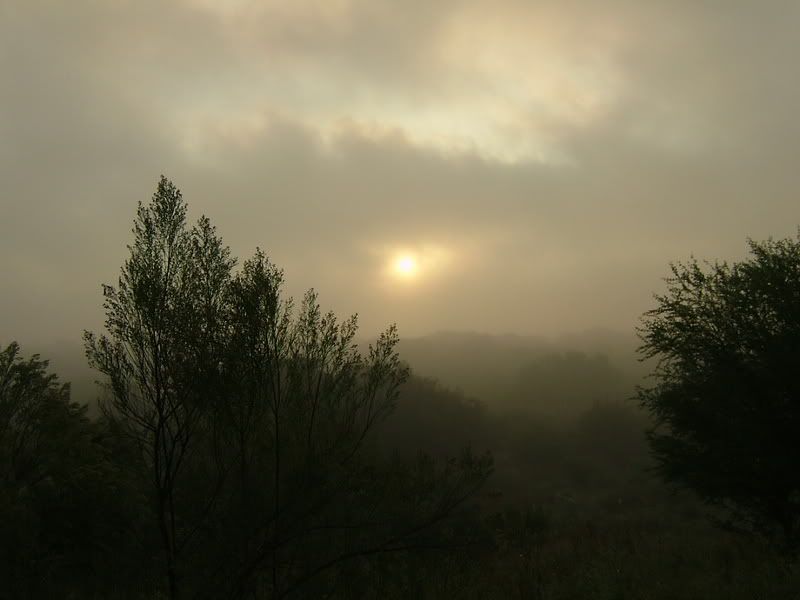 Welcome to "Here and Now" number I.xix.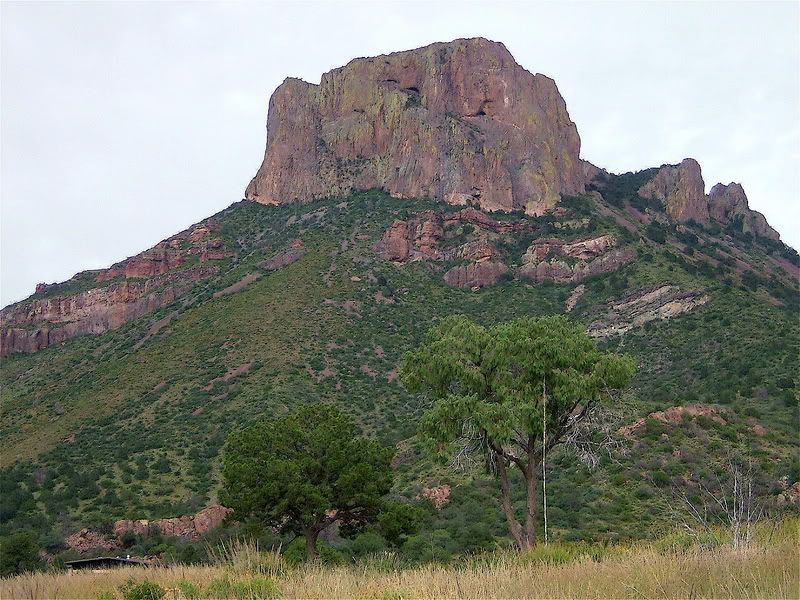 Native American poetry

I found these four poems, all from the 19th century, three by unknown creators and a fourth by a named poet/storyteller about whom information is limited.


Cora

The Cora are an indigenous ethnic group of Western Central Mexico that live in the Sierra de Nayarit and in La Mesa de Nayar in the Mexican states of Jalisco and Nayarit. They call themselves naayarite and this is the ethnonym that have given name to the present day state of Nayarit. The Cora currently number around 16,000 people.

The Cora were displaced from their original habitats during the violent Spanish incursions under the conquistador Nuno de Guzman and now live in a considerably smaller area than they originally did.


The Eagle Above Us

In the sky the eagle, there is his place, there far above us.
Now he appears there.
He holds his world fast in his talons.
The world has put on a gray dress, a beautiful, living, watery dress of clouds
There he is, far above us in the middle of the sky.
There he waits for the words of Tetewan.
Shining, he looks down on his world.
He looks far into the west.
Shining, he looks upon the water of life.
His countenance is full of terrible disaster.
His eye is glorious.
His feet are already dark-red.

There he is, far above us in the middle of the sky.
There he remembers those who live here on earth.
He spreads his wings over them.
Under his spread wings the gods rain, under them the dew falls.
Beautiful dew of life appears here on earth.

Here he speaks above us.
Here below men hear it, beautiful are the words that are heard here below.
There the Mother hears him.
She too speaks:Tetewan's words are heard here above.
Here they meet the words of the eagle, here they both come together.
We hear them already mingled together.

The eagle's words fade away over the far water of life.
There the Mother's words blew away.
There they die away in the middle of the sky.
There very far off they die away.

(Translated by Willard Trask)


Chippewa


The Ojibwa, Aanishanabe or Chippewa are the third largest group of Native Americans in the USA, surpassed only by Cherokee and Navajo. They are known for their Birch bark canoes, birch bark scrolls, the use of cowrie shells, and wild rice, and for the fact that they were the only Native Americans to defeat the Sioux.


Sometimes I Go About Pitying Myself

Sometimes I go about pitying myself
and all the time
I am being carried on great winds across the sky.

(Translated by Robert Bly)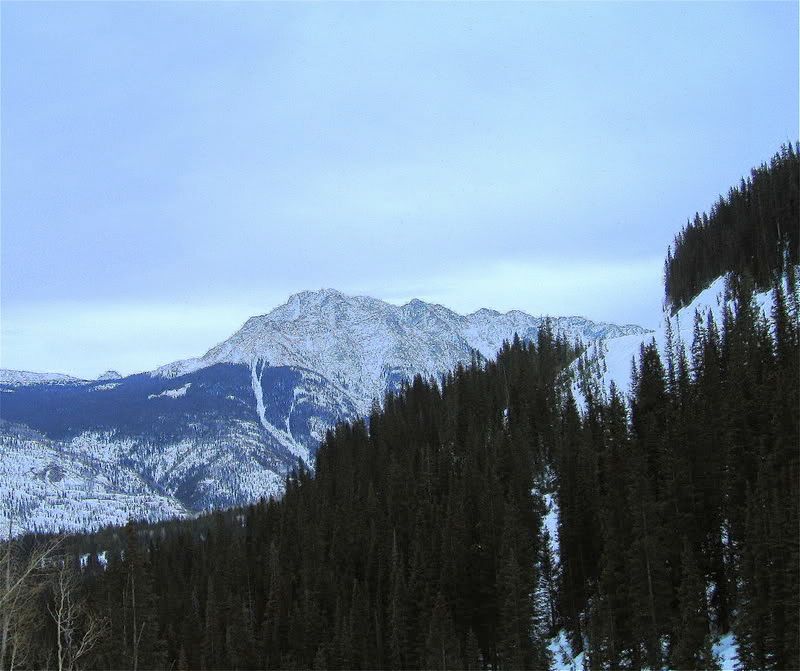 Inuit

For many centuries, outsiders called Inuit "Eskimos." Inuit no longer find this term acceptable. They prefer the name by which they have always known themselves - Inuit, which means "the people" in their own language, Inuktitut.

Inuit inhabit vast areas of Nunavut, the Northwest Territories, the coast of northern Labrador and about 25 percent of Northern Quebec. Traditionally, they have lived above the tree line in the area bordered by Alaska in the west, the Labrador coast in the east, the southern tip of Hudson Bay in the south and the High Arctic Islands in the north.

Inuit origins date back at least 4,000 years. Their culture is deeply rooted in the vast land they inhabit. For thousands of years, Inuit closely observed the climate, landscapes, seascapes and ecological systems of their vast homeland. Through this intimate knowledge of the land and its life forms, Inuit developed skills and technology uniquely adapted to one of the harshest and most demanding environments on earth.


Mother's Song

it's quiet in the house so quiet
outside the snowstorm wails
the dogs curl up noses under their tails
my little son sleeps on his back
his mouth open
his belly rises and falls
breathing
is it strange if I cry for joy


Tuglik

I can find no direct information on Tuglik. From indirect references, it appears he/she was a poet/storyteller of the Inuits. Whoever/whatever he/she was, this description of the joy of a successful hunt is evocative and beautiful.


Tuglik's Song

put on all the bracelets beads rings
we own for this
we're only girls
huddled together
in hard times without food
bellies shrunken
dishes empty
but suddenly
we feel lovely
our skin boats float through the air
the ropes fly too
the earth's
loose in the air
look way out there
see it
the men drag beautiful seals home
there's plenty again
remember
the smell of the boiling pots
slabs of blubber slapped down by the side bench
feast days keep us together
hug them kiss them
they bring us so much

(Last two poems translated by Stephen Berg)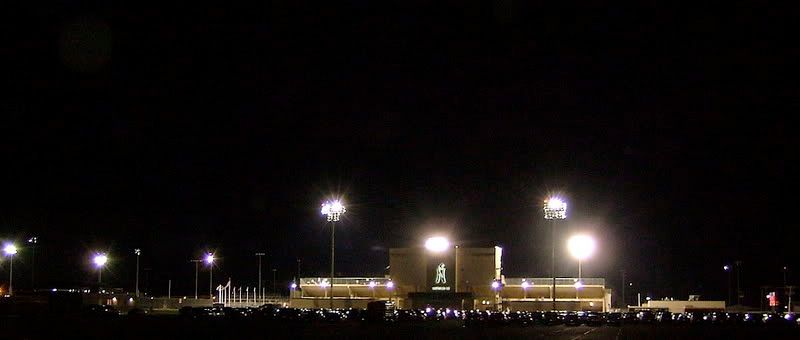 Here's one from me, so new I haven't even workshopped it yet

Not being a sportsman myself (except was pretty good in tennis seventy pounds and forty years ago), I don't normally resort to sports metaphors. But this one seemed to work for me. I'm sure some of my sportish friends will tell me if it doesn't.


and the crowd cheers

the season change
blows in strong
from the north
like a pass rush
on fourth and goal,
like a quarterback
with receivers covered
facing the brute tide
and pushing back
leaping
for the goal line
with no time
on the clock
and no stop
in his heart
and the day
is won
and the crowd
cheers

and summer
passes
on a night
bright
and clear
with no mercy
in the cold north wind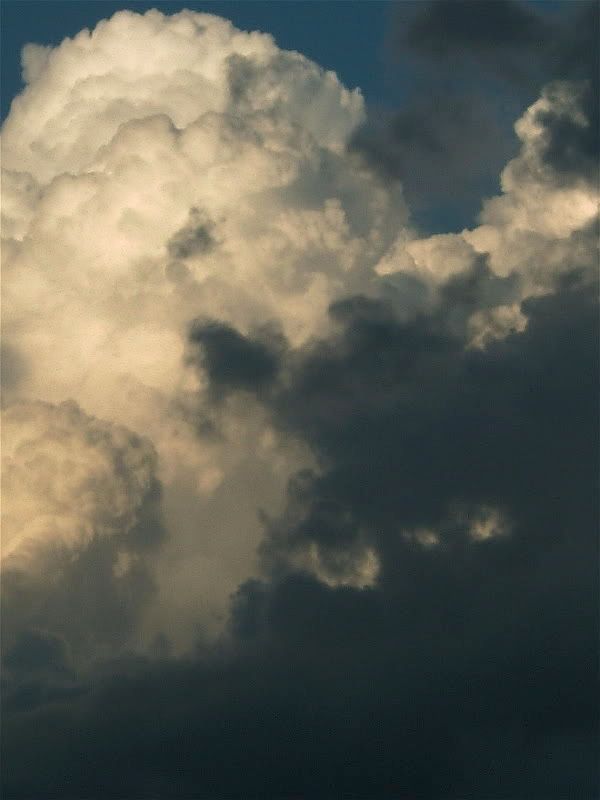 The Third Commandment, next in the series by Gary Blankenship
Commandment III


You shall not take the name of the LORD your God in vain.


when a suicide bomb explodes on a bus on the way to visit the sea

daughter is murdered because she was raped

doctor is shot outside a planned parenthood clinic

medication is withheld from a terminally ill child

rocks are thrown at school kids on their way to learn from the nuns

wife is beaten because a stranger saw beauty that might have been

family dies because their drinking water is polluted

greed is the justification for war

your back is turned on your neighbor's loss

babe screams his veins crying for H

school is burned because girls are taught

enemy is tortured because he might know nothing

as it was
as it is
as it will be

until the last wheel has turned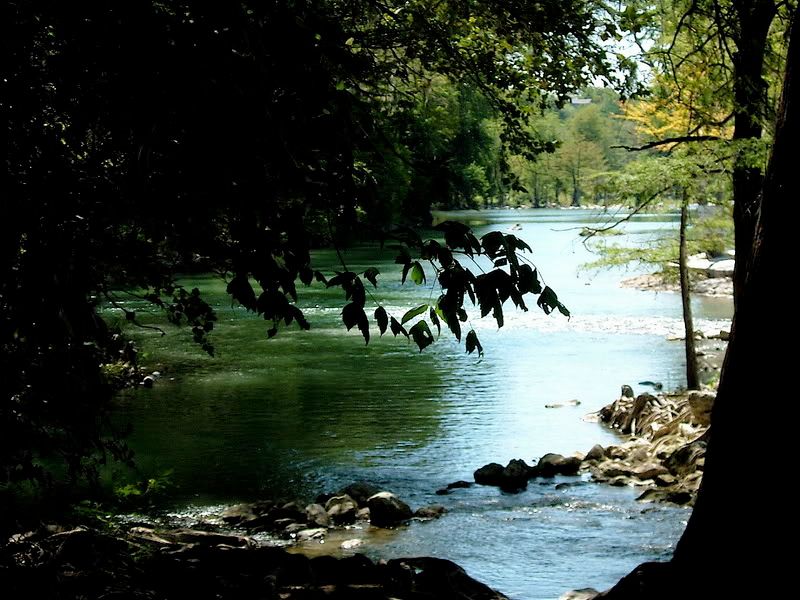 Jalal ad-din Rumi

As promised several weeks ago, here's more from the 13th century Persian poet Rumi.


Caring For My Lover

Friends, last night I carefully watched my love
sleeping by a spring circled with eglantine.
The houris of paradise stood around him,
their hands cupped together
between a tulip field and jasmines.
Wind tugged softly in his hair.
His curls smelled of musk and ambergris.
Wind turned mad and tore the hair right off his face
like a flaming oil lamp in a gale.
From the beginning of this dream I told myself
go slowly, wait
for the break into consciousness. Don't breath.

(Translated by Willis Barnstone and Reza Barabeni)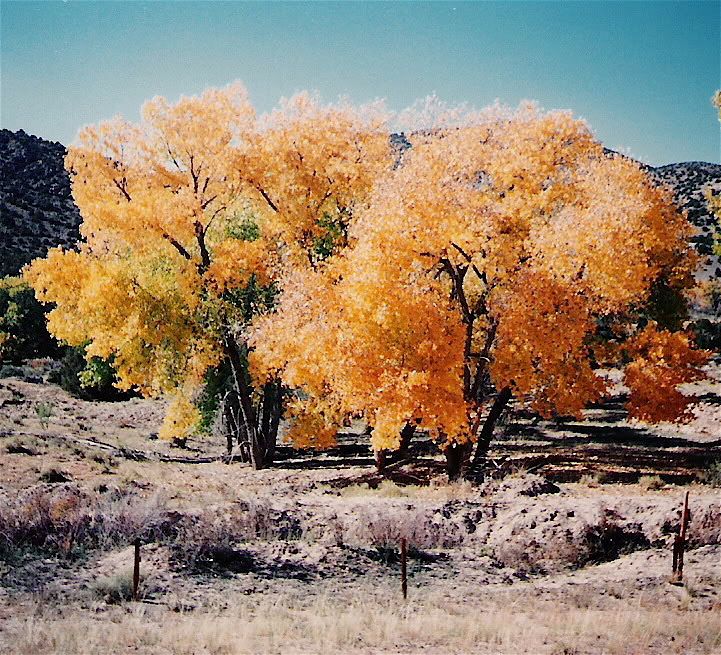 Autumn leaves begin to fall

Jack Hill returns die his second visit to "Here and Now." I read Jack's work on a poetry forum he and I both frequent. There is an old-fashioned sensibility to his poems that appeals to me. This poem captures the sense of excitement that comes with changing seasons, especially the transition from summer to fall.

Fall adolescents

I watched the fall leaves
chase one and other
around the yard,
getting caught in a
whirlwind;
spinning and tumbling then
running off too
the neighbors yard,
I could almost hear
their giggles.







Second in the series of "style" poems from Sikong Tu

Sikong Tu was the 9th century Chinese poet of the Tang dynasty whose The Twenty-four Styles of Poetry sought to categorize classical Chinese poetry into twenty four genres, embodying the essence of each style within a poem. In the first of the series, we had a poem in The Placid Style.

We take a different track this time with the second style.


The Potent Style

Green woods, a wild hut.
Setting sun in the transparent air.
I take off my head cloth, walk alone,
often hearing the calls of birds.

No flying swan brings me messages
from my friend traveling so far.
Yet the one I miss isn't far.
In my heart we are together.
Ocean wind through emerald clouds.
Night islets and the moon, bright.
After one good line, stop.
A great river spreads across your path.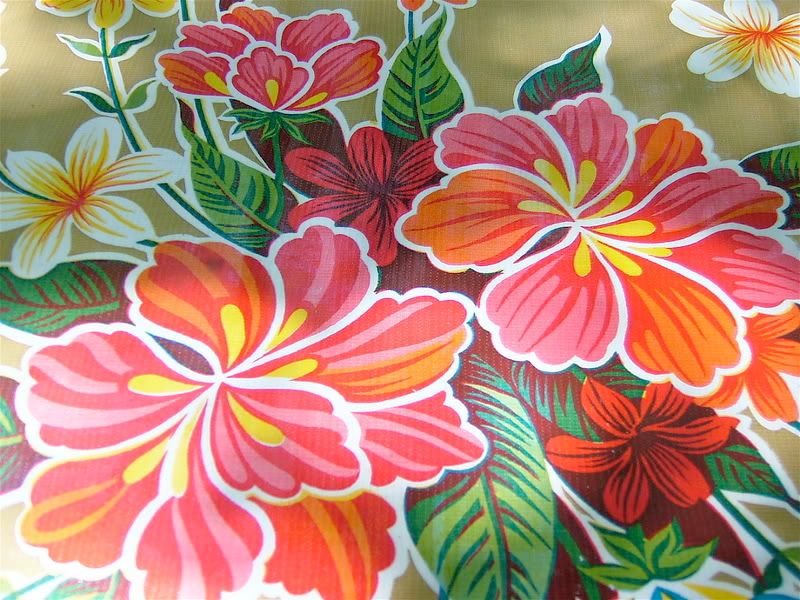 Chinaski's return

I decided to give everyone a break from Charles Bukowski several weeks ago. Well, the break is over. He's my favorite poet and if I can't beat people over the head with him here, then what's the point.

Anyway, Bukowski's back.


demise

the son-of-a-bitch
was one of those soft liberal guys
with a belly like butter who
lived in a big house, he
was a professor
and he told
her:
"he'll be your
demise."

imagine anybody saying
that: demise!

we drove in from the track,
she'd lost $57 and she said:
"we'd better stop for something to
drink."

she wore an old army jacket
a baseball cap
hiking boots
and when I came out with the bottle
she twisted the top off
and took a long straight swallow
a longshoreman's suicide gulp
tilting her head back behind those dark glasses.

my god, I thought.

a nice country girl like that
who loves to dance.
her 4 mad sisters will never forgive me
and that soft left-wing son-of-a-bitch
with a belly like butter (in that big
house) was
right.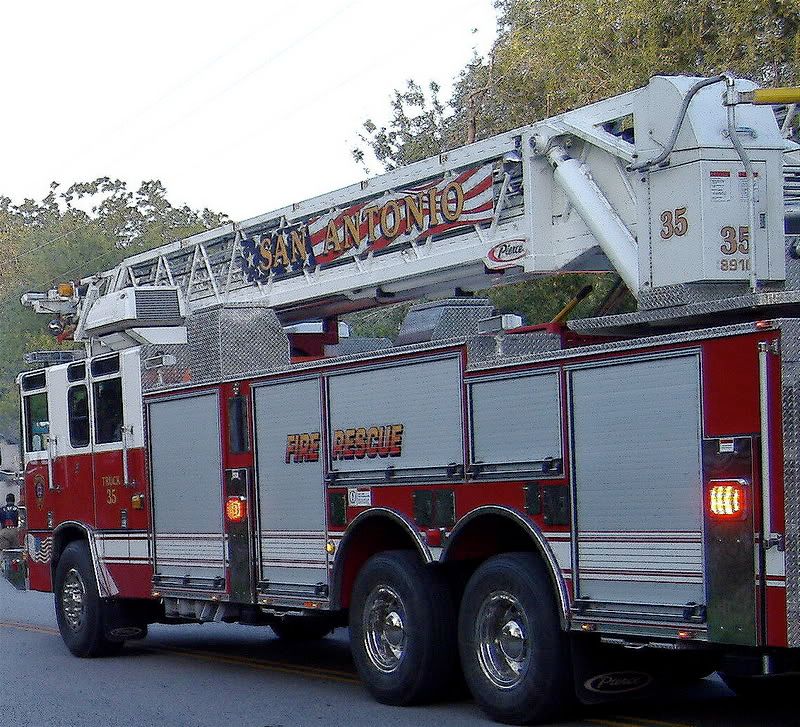 From Seven Beats a Second

I included this poem in the book last year because it's a favorite among my quirkier pieces. It was previously published in 2002 in the journal The Melic Review.


burning

though
hot
I'm not

you really set me burning
when you walked out those
swinging doors
in your skimpy white short-shorts

tight cheeks flexing against
the soft cotton
like two little monkeys
in a velvet bag

waving goodbye

seismic
is the word that comes to mind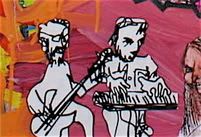 Detail from Jazz Splice by Vincent Martinez




William Carlos Williams on jazz

Ol' Bunk's Band

These are men! the gaunt
unforesold, the vocal,
blatant, Stand up, stand up! the
slap of a bass-string.
Pick, ping! the horn, the
hollow horn
long drawn out, a hound-deep
tone -
Choking, chocking! while the
treble reed
races - alone, ripples, screams
slow to fast -
to second to first! These are men!

Drum, drum, drum, drum, drum
drum drum! the
ancient cry, escaping crapulence
eats through
transcendent - torn, tears, term
town, tense,
turns and backs off whole, leaps
up, stomps down
rips through! These are men
beneath
whose force the melody limps -
to
proclaim, proclaims - Run and
lie down,
in slow measures, to rest and
not never
need no more! These are men!
Men!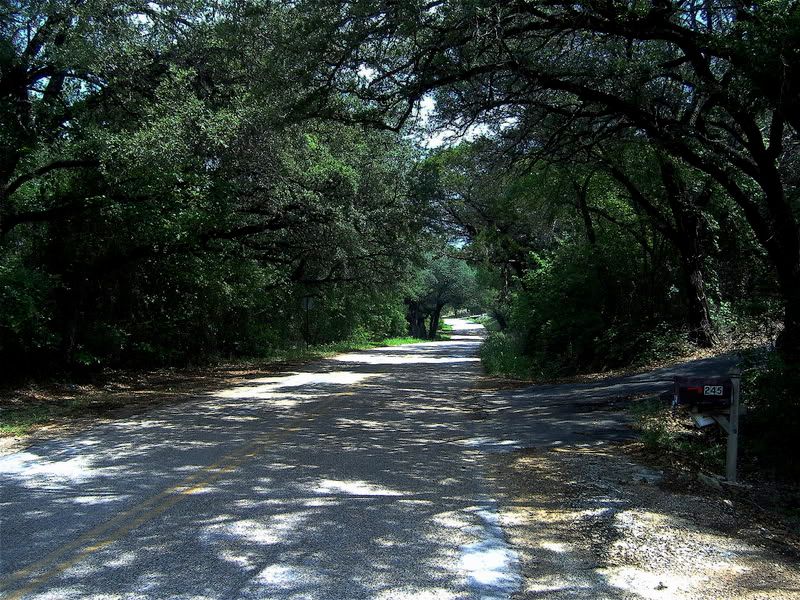 Introducing Jane Roken

Jane is a poet from Denmark who also posts on one of the poetry forums I visit on a regular basis.

She describes herself as a middle-aged Scandinavian girl who has been writing poetry, on and off, ever since she was able to hold on to a pencil. She says her main sources of inspiration are Walt Whitman, Allen Ginsberg, and life in general. She also does some prose writing, photography, gardening, etc. She works as a freelance translator.

I enjoy her work.


late summer on the road

say yes

this is the unspoken calling,
an effort of the imagination
so violently green:
the caravan
at the back of the grove
is sliding on shifting shale,
hot hollows
shady rests
blankets full of strange delights
the color of tyrean gold


be awake

be my astrolabe
my map o' the universe
magnetic miracle
my windhover,
be my well-tried comfort
be mine


stay alive

the scarecrow in the field
is following
the long-distance birds
crossing the sky at dawn
looking for colors
beyond the map,
secret colors
no one has yet named


treat the world kindly

outside our small safe space flies mystery
lean transparent insects,
silver lairs of tunnel spiders
under nets of dappled light,
fairy lanterns, fairy rings
the birch, the rowan, the mountain ash
ivy-leafed toadflax
skeletal leaves
lost villages


keep moving

tough-spirited rain
plaiting my hair,
rising winds adding
odd designs and curlicues,
that indeterminate inflection
of our route
and the luminous mill wheel
always ahead


try to be joyful

the season is changing
with advancing walls
of echoes,
we see the tail of summer
waving head-high
in wild grasses and grain,
and like autumn weeds
grown tall and tired,
we lie down
together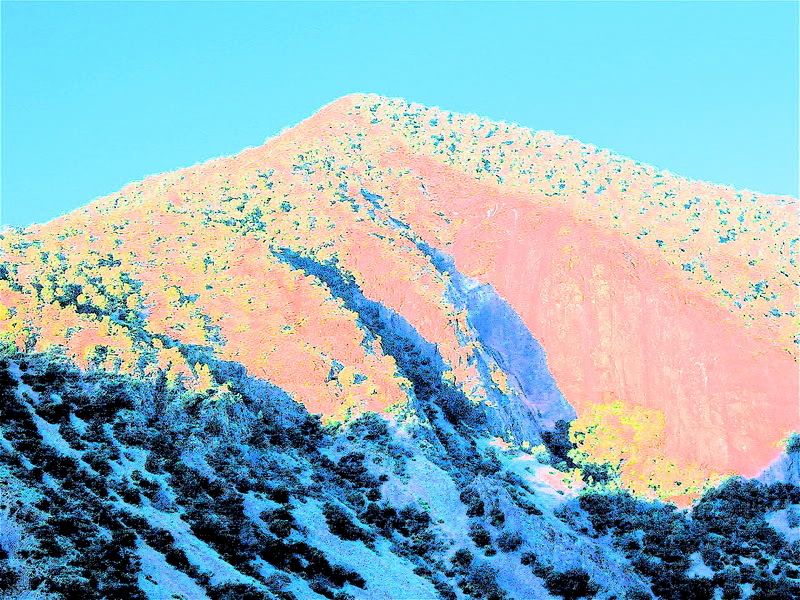 In the land of impossible dreams

According to contributor information in the book From Totems To Hip-Hop, edited by Ismael Reed, Yumi Thomas was a student in Mr. Reed's Fall 1998 poetry class at University of California at Berkley. It seems likely that she is also the Yumi Thomas, mezzo-soprano, who performs a wide repertoire of opera and oratorio arias, art songs, and. Japanese folk songs throughout the Bay Area.

I enjoyed this witty little poem of hers.

Love Poem to an Avocado from a Tomato

Tonight I wore my bright red suit
and came to the opera
just to see you at the buffet.
Leaning against a cabbage leaf
in a bowl of salad,
your olive skin shimmers
like a river at night.
You dance among carrots, cucumbers,
and wear a crown of alfalfa sprouts like a queen.
I straighten my green necktie and bow to you,
then blush red as my suit
as you glide by in an artichoke's arms
under the rain of a thousand islands.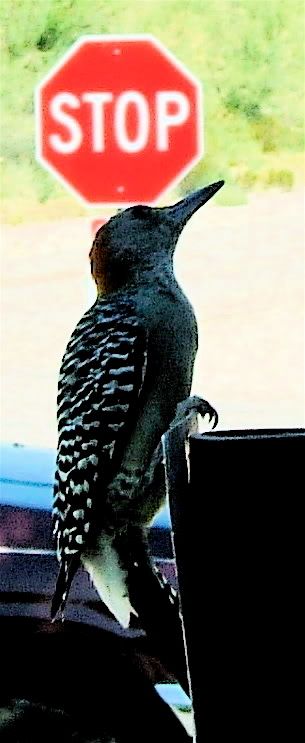 A parrot joke

A man had a parrot that could talk. Unfortunately, it swore a lot. In an effort to get the parrot to be quiet, he put him in a cupboard. The parrot continued swearing and after a while the man decided to put the bird in the freezer. Once inside the freezer, the parrot started swearing even more, until, after a few minutes, he suddenly became quiet. The man opened up the freezer and the parrot said, "I'm sorry, sir, it will never happen again." As the man took the bird out of the freezer he wondered what the difference was between the cupboard and the freezer. Just then, the parrot said, "So, uh, what'd the chicken do?"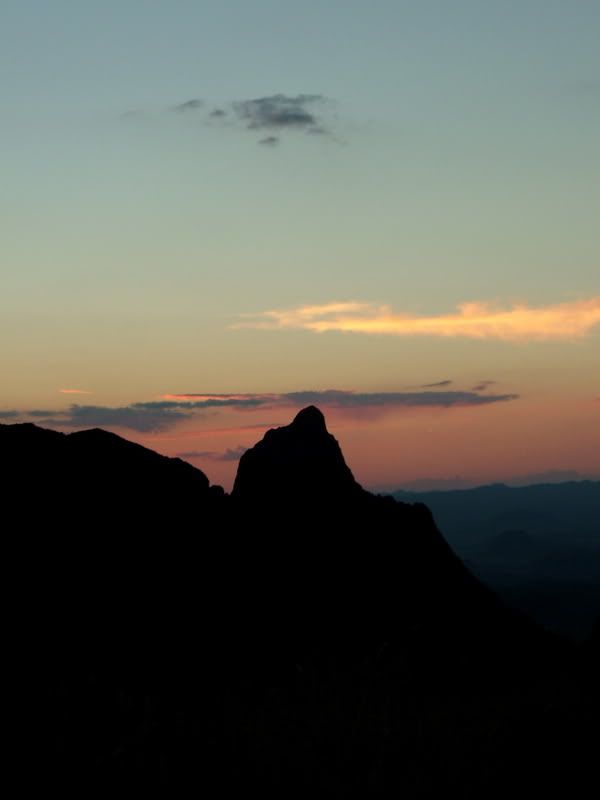 About a dog

With two dogs sleeping on the futon beside me, I think of another dog, buried under a large stone in our backyard.

This poem appeared in Seven Beats a Second. It's a sentimental piece but dogs bring that out in me.


a dog we hardly knew

found just last week
in a busy parking lot,
she jumped into the car
when I opened the door
and didn't want to leave
so she rode home with me,
looking out the window
at everything we passed,
black eyes afire with
puppy enthusiasm

only days later,
with the quickness
of a winter night falling,
some dark disease
has came over her
and now her shimmering eyes
are dull and confused

she can no longer stand on her own
so we hold her in our arms,
wrapped in an old shirt of mine,
as she grows by the hour weaker

I checked on her a minute ago
and found her gone from the little nest
we made for her in a chair on the patio

I took a flashlight
from beneath the sink
and began to search the yard,
then quickly found her,
huddled against the fence
beneath some climbing ivy

she's been to that same place
three times today

it's the place she's chosen to die,
I think, so I left her there,
covered with towel for warmth,
giving her some comfort
at the lonely end
of her short puppy life

sweet dog,
your stay with us so brief
we never settled on a name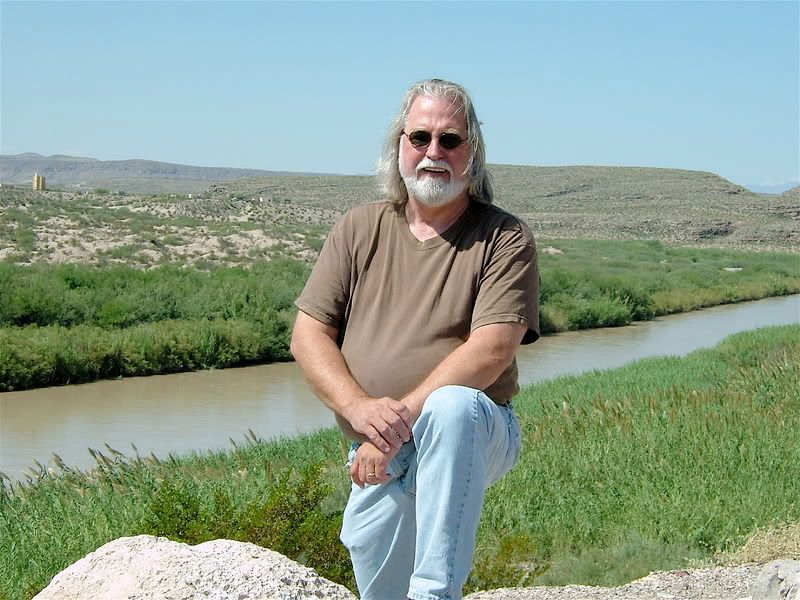 And that's it for this time around. I'll be back next week with something special for Halloween.

( mini-rant addendum: I'm not exactly sure where in Big Bend Park the picture above was taken, but I think the little Mexican village you can see in the distance is Boquillas. Formerly accessible by way of a tiny, one-car, hand-poled ferry, residents of this village made a fair living, especially considering how godawful far they are from anything else in either Mexico or the US, selling craftwork to park visitors who crossed the river on the ferry. This small crossing was one of a number closed in the name of homeland security. Since no terrorist, alleged terrorist, unlawful combatant or Arab looking guy with shifty looking eyes who has been captured or killed in the United States in the name of homeland security came to the country by any means other than legal, you have to feel some sorry for these poor people who lost their principle means of subsistence as scapegoats for the bureaucratic ineptitude of the US government.)