Such Wonders Do Us Enthrall
Tuesday, August 22, 2006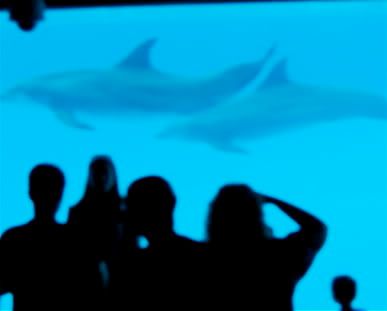 Welcome to "Here and Now" number I.xi.





But first, if you will bear with me for a minute, we need to pay some bills.



ABOUT THE SEPTEMBER SALE

For the month of September, the book Seven Beats a Second, Poetry by Allen Itz and Art by Vincent Martinez, and the CD chimeras, ideals, errors! by the Ray-Guhn Show Choir will be on sale at special prices to readers of "Here and Now" only.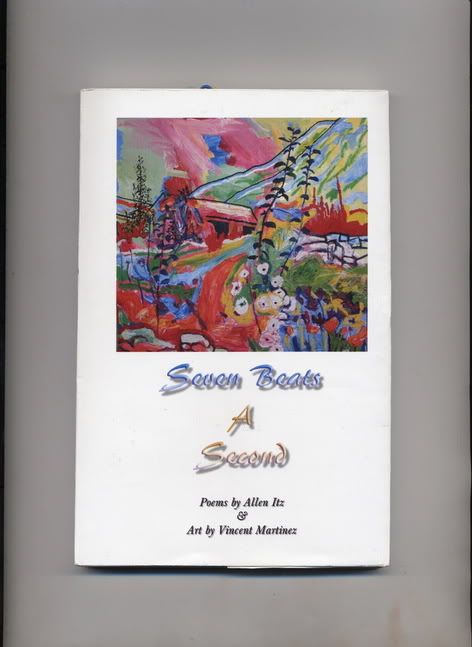 Normally $20, the book price is reduced to $12 until the end of September.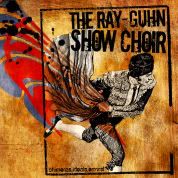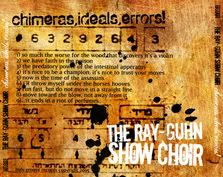 Normally $15, the CD is available until the end of September for only $7.

The book and the CD, if purchased together, are available until the end of September for only $17. All prices will return to normal on October 1st.

The special prices listed here include all shipping within the continental United States.

Again, these prices are available only to readers of "Here and Now" and are only available through direct contact with me via e-mail at allen.itz@gmail.com. I am not going to change the prices listed through the 2checkout.com link. To take advantage of this temporary price reduction, you must contact me directly.

Operators are standing by.....somewhere.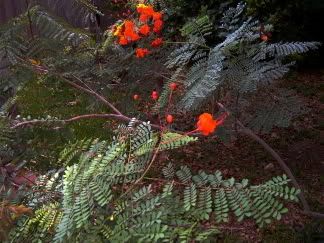 And, speaking of Seven Beats a Second, here's a poem included in the book.

Some of the paintings by Vincent Martinezin used in the book are on the "art" page of the website.


caress

midnight

hot breath
and whispers

soft
slow
glide
of skin
on skin

tongue
like the bite
of a velvet adder

secrets
unveiled

surrendered

to the touch

to the smoldering
touch

of midnight







Chinaski on film

A film adaptation of Bukowski;s Factotum was recently released to mixed reviews. Matt Dillon is receiving excellent reviews for his portrayal of Bukowski's alter ego Henry Chinaski.

This is, I think, about the fifth film made from Bukowsk's work, including one made in France. Except for Barfly, which I hated, I haven't seen the earlier films. Based on the reviews, I'm looking forward to this one, if for no other reason than to erase the Barfly sourness.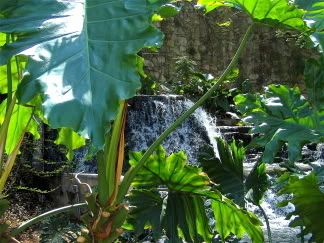 In his second appearance in "Here and Now" we welcome Boston poet Jim Fowler as our guest blogger this week.

Jim's comment on his poem is that it "came to me after a trip to Puerto Rico; pallid English-Irishman in the land of merengue, salsa and sun."


stranger in a strange world

Blinding brightness of sea and sand,
azure quiet broken by palm in the wind,
releasing a yellow-green nut, slammed
to sand, just missing a startled me.

Stranger in a strange world of sun
and fat rain. Humid passions so fecund
as to make the face blush under burn
and sweaty loins tighten to come.

Flora, fauna, known yet new, like hot
red tongues, growing from dark moist
places, greener than spindly jade
lizards scurrying towards my toes.

This life cares not for me, sun and sea;
pallid pod jostled by vital vibrancy.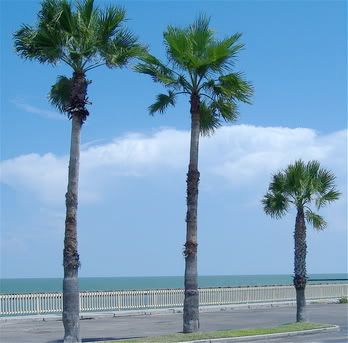 Did he say "worlds of sun and fat rain"...

I picked up new CD last week called Ay Caramba! by a band named Ska Cubano. The two principals in Ska Cubano are Natty Bo, a ska singer and DJ from London, and popular Cuban singer Beny Billy. Together, they pull together classic rhythms from Jamaica and Cuba, then mix in a little Colombian cumbia, Jamaican mento and Trinidadian calypso. The result on the CD is a terrific mix of rhythms, styles and 14 great songs, including new takes on dance hall classics like "Soy Compesino," new compositions from Natty Bo, like the very funny title piece "Ay Caramba!," their own version of the afro-rumba classic "Tabu," as well as "Oye Compa Juan" written by Beny Billy's wife to celebrate good times, "Big Bamboo," the naughty calypso piece from the 1940's, and some unexpected covers like the comic song "Istanbul, Constantinople," from the 1950's and Frankie Laine's (Frankie Laine!?!?) first worldwide hit "Jezebel."

Music should be fun. Ska Cubano's Ay Caramba! fills the bill.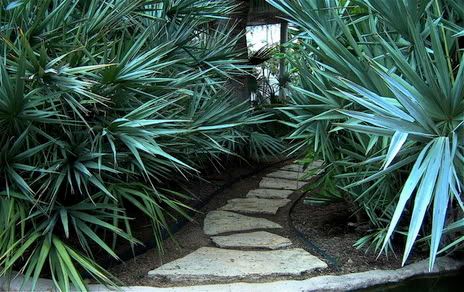 Another lesson from Lu Ji

Li Ji lived during the years 261-303. Despite our distance from his life and the time he wrote the poems in The Art of Writing, the advice he gives has great immediacy to me, seeming to come directly from my own experience as a writer, emphasizing the great commonalities of human experience, especially the creative experience.

This is lesson number 18 from the book.

18. The Well-Wrought Urn

My heart respects conventional rules
and laws of composition.
I recall the great works of old masters
and see how my contemporaries have failed -
poems from the depth of a wise heart
may be laughed at by those who are blind.
Poems fine as jade filigree and coral
are common as beans on the plain,
endless like air in the world's great bellows,
eternal as the universe;
they grow everywhere
but my small hands hold only a few.
My water jar is often empty. It makes me worry.
I make myself sick trying to expand my pieces.
I limp along with short poems
and patch up my songs with common notes.
I'll never be happy with what I've done,
so how can my heart be satisfied?
Tap my work: I fear it clunks like and earthen bowl
and I'm shamed by the song to musical jade.

(Translated by Tony Barnstone and Chou Ping)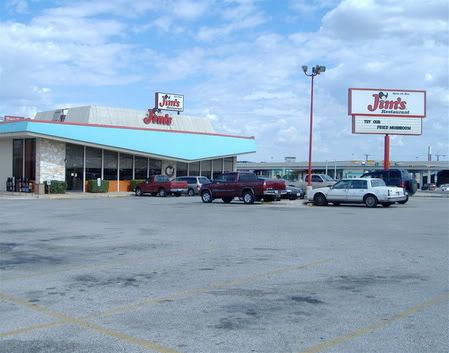 New in San Antonio, just passing through, looking for breakfast and tired of paying hotel and Riverwalk prices for toast and a scrambled egg

Look for a Jim's Restaurant They're all over town, usually where one of the expressways crosses a major street. The one pictured is "my" Jim's, at Loop 410 and Bandera Road.

Begining as a watermelon stand near Breckenridge Park many, many years ago, Jim's grew to become a San Antonio chain with over 20 locations that maintains the roadside diner tradition of pretty good food at very good prices. It's the kind of place where, no matter when you go in, two thirds of the customers are regulars who know all the servers' names and jockey for a table with their favorite.

Three things I recommend at any Jim's.

First, they make the best tortilla soup in town.

Second, they make a cinnamon milkshake that will make you wish you were born in San Antonio so you could have grown up drinking milkshakes at Jim's.

Last, they'll fix you a good breakfast any time during the 24 hours a day they're open. All the standard breakfast stuff, nothing fancy, but, for the major morning appetite, you'll have a shot at rib eye and eggs, chopped steak and eggs, pork chop and eggs and, being we are where we are, chicken fried steak and eggs.

I prefer Jim's in the morning, since, like a lot of restaurants like this, their best staff are on duty for the morning shift, but they also have daily lunch and dinner specials. A serious South Texas carnivore, I especially like Monday, Tuesday and Wednesday, when, respectively, their specials are meat loaf, smothered chopped steak and pot roast. For me, Subway's a better choice for lunch the rest of the week. The also don't do a bad chicken fried steak or chicken fried chicken any day, any time.

Who says you have to leave behind home-style cooking just because you're on vacation.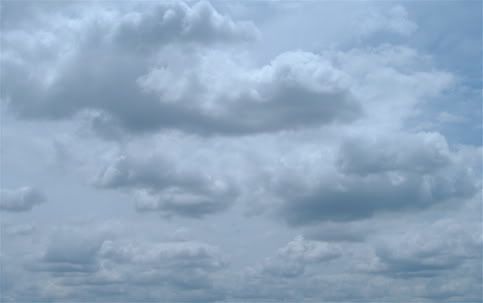 More whining about the weather
big storms

there was a line of squalls
coming in off the gulf beginning yesterday
bringing a series of heavy storms through tomorrow,
so it was raining when I got to Corpus Christi and rained until I left,
hard rain,
like God went away for the weekend
and left the water running,
and long, jagged, sky-to-ground lightening strikes
that left an ozone stink in the air

I drove home at the end of the day,
hoping the rain would follow,
but, as usual, rain in any strength
can't seem to get across the 150 miles of coastal plain
to help us here in the hills, leaving us still dry

but you can tell the rain is trying this morning,
the skies are black with heavy clouds and
the air is pre-storm still, a few drizzles
spot the patio bricks and, months into drought ,
we watch the sky and hold our breath,
as still, ourselves, as the air around,
wanting so much to watch it rain we count
each intermittent drop as it splashes,
then beads and runs, on our window

the dogs seem to share out sense of a big thing coming
as they watch out the window with us
and we pray for the validity
of canine instinct about this sort of thing.
.
.
.
.
.
three hours later
and the sun is out
and the clouds are gone
and the sky is blue
and the dogs have been exiled to the backyard

we should have trusted unflappable Cat
who never moved from her nest on my bed
and slept, as usual,
through, the whole
nonevent


From an unknown Egyptian poet, around 1100 B.C.

We don't (I don't) usually associate ancient Egypt with flirtatious girls and love poems. Too many mummy movies I guess, though, if you think of it, it was lost love that caused the mummy to rise in all his be-wrapped gruesomness in the first place.

The Voice of the Swallow, Flittering, Calls to Me

The voice of the swallow, flittering, calls to me;
"Land's alight! Whither away?"
No, little bird, you cannot entice me,
I follow you to the fields no more.

Like you in the dawn mist I rose,
at sunrise discovered my lover abed
(his voice is sweeter)
"Wake," I said "or I will fly with the swallow."
And my heart smiled back
when he, smiling, said:
"You shall not fly
Nor shall I, bright bird.
But hand in hand
We shall walk the Nileside pathways,
under cool of branches, hidden
(only the swallows watching)
Wide-eyed gir'
I shall be with you in all glad places."

Can you match the notes of that song, little swallow?
I am first in his field of girls!
My heart , dear sister, sings in his hand -
love never harmed a winged creature.

(Translated by John I. Foster)







Many things keep me awake at night, puzzling over their implications

Here's one.

I know for a fact that there exists well-respected, intelligent individuals of the Republican persuasion. What keeps me awake at night is wondering what could have so tragically befallen them in childhood as to so besot their life. It's the company they keep, I think. Deliquent behavior encourages deliquent behavior, proven again and again. They really need to find some Democrats to hang with.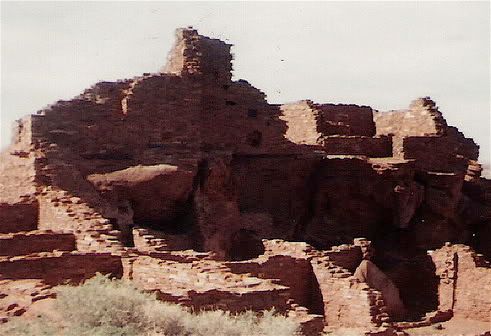 Bukowski near the end

a new war

a different fight now, warding off the weariness of
age,
retreating to your room, stretching out upon the bed,
there's not much will to do more,
it's near midnight now.

not so long ago, your night would be just
beginning, but don't lament lost youth:
youth was no wonder
either.

but now it's the waiting on death.
it's not death that's the problem, it's the waiting.

you should have been dead decades ago,
the abuse you wreaked upon yourself was
enormous and non-ending.
a different fight now, yes, but nothing to
mourn, only to
note.

frankly, it's even a bit dull waiting on the
blade.

and to think, after I'm gone,
there will be more days for others, other days,
other nights,
dogs walking, trees shaking in
the wind.
I won't be leaving much,
something to read, maybe.

a wild onion in the gutted
road.

Paris in the dark.



Until next week.....a little haiku

The haiku was published several years ago in a short verse journal in England. The photo is from a visit to Corpus Christi last weekend.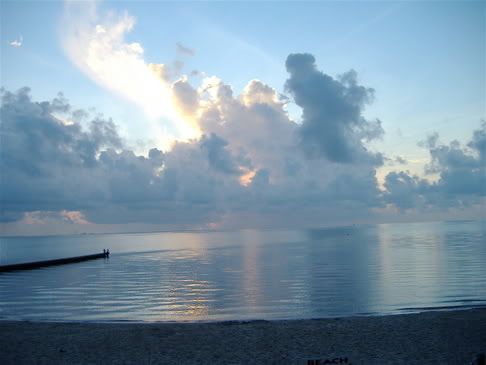 thunder breaks the dawn
dark clouds cloak the early sun
slowly starts the day




Photos by Allen Itz