One Fish, Two Fish, Get Your Mitts Off My Fish
Tuesday, August 15, 2006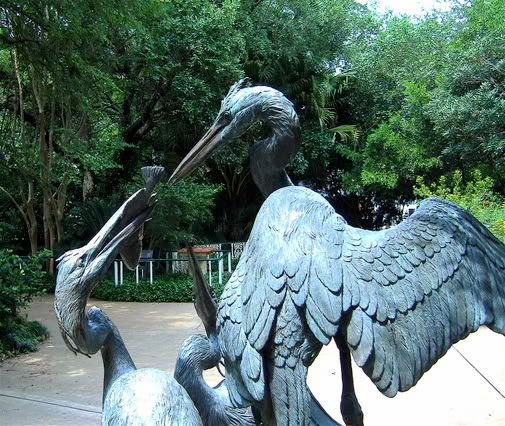 So here it is, the catch of the day - "Here and Now" Number I.x.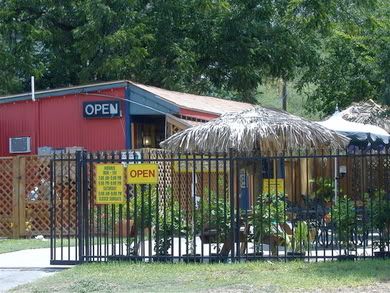 Starting with one of my own

I've often wondered about the fascination old folks have for weather.

Though I've not tuned my TV to the Weather Channel and thrown away my channel changer, I am beginning to exhibit some of those same obsessions myself.

I blame it on the god-awful heat and drought.

This poem was written earlier this year before the true godawfullness of this summer was apparent and when it was still possible to have lunch on a thatch-shaded table at Cascabel (a little pocket-sized restaurant on South St. Mary's near downtown) without ending up with heat stroke as a side order.

your daily weather report

Sunday

might be
I'll watch it rain
from here

I'm hoping

the sky
has gone dark
and the wind
is playing
crack-the-whip
with the trees

could be
I'll see it rain
today

I'm hoping

Monday

I sat
at this window
yesterday
and watched
the sky go dark
and the trees
do the hully-gully
in the wind

I wished for rain
but none came

nor will it rain
today

the sky is blue
and the wind
is barely a
breeze
slipping almost
without notice
through limbs
it blew to frenzy
yesterday

but it is cool,
a blessing
in this too-soon
summer season

tomorrow?

we'll see

Tuesday

remember
yesterday?

well
here's another
day just like it

oh, the sky
might be just
a touch bluer
and those clouds
a teeny bit fluffier

but
you have to be
really
invested
in a need for
change
in your life
to notice

just like the
weather
is the life of a
weather enthusiast

boring

Wednesday

the morning
was cooler again
than usual
for this time of year
so we had lunch
downtown
on the patio
at Cascabel

nice
in the shade,
with hungry little sparrows
looking on
from the next table,
waiting for one of us
to drop a morsel or two
on the floor,
but the sun shifted
leaving us
exposed
about the time
we finished eating

time to leave

already this year
we've had four days
in the triple digits,
but not today

oh, it will be hot
but the humidity
is low
so it's not so bad

this is the time
of year
when Mexican farmers
in the interior
clear their fields
by burning, so,
for several days
there's a light
scent
of natural incense
in the air

seen
from northside heights
as a thick, ugly haze
blanketing downtown,
the woodsy smell
when you're in it
brings a relaxed
campfire
air
to the city

as pollution,
not so bad and
way better than
strangling
on diesel fumes
in the suburbs

all in all,
a nice day so far,
and the walk
back to our car
past Rosario's and
the elementary school
and other little shops
and galleries
along South St. Mary's
is pleasant

Thursday

the cosmic
quiver
of a beautiful morning
woke me early,
just as the day
broke yellow
in the black
going blue
sky

walking
the creek
in this first light
I flushed the heron
and the red-tailed hawk
that stop here briefly
every year
as they make
their annual passage
from winter
to summer skies

the heron's cry
as its long wings
lift it slowly
from its night hours
refuge
is a startled honk
like an old maid
in pearls and flowery dress
confronted
by an open-raincoat pervert
at her front door

the hawk's call
is something else,
bone chilling,
fingernail
on a blackboard
shriek
that screams
beware
predator
predator
as it launches
from its cottonwood perch
with a sonic crush
of air smashed
aside by its flight

as always in May
it will be hot again
by midday
as the sun climbs
to its peak
unobstructed
in the cloudless
sky

until then
the day is one
to celebrate

Friday

looking
for a cloud
but can't find one

instead
a sky like blue-gray slate,
mean looking sky,
hot,
tin roof
under midday sun hot
sky

a day for
lemonade
drunk slow
under a shady tree

Saturday

winds aloft
are strong,
pushing clouds
fast
over a bright-morning
moon,
the pale silver disc
in a bluebonnet sky
slipping in and out of sight

much to do today

first
enjoy the moment
at hand
before it passes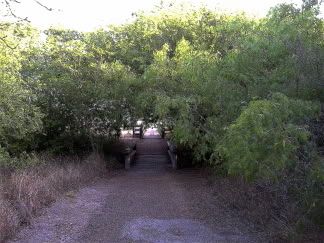 Back to Lu Ji

To refresh memories, Lu Ji was a third century Chinese poet and military leader. As the story is told by his translators, Tony Barnstone and Chou Ping, he is remembered as a military leader primarily for his loss of a battle (due to the treachery of a fellow general) which led to his execution on trumped-up charges of treason. As a writer he is remembered for The Art of Writing, described by Barnstone and Chou as "both a cosmic treatise and a practical one." They compare it, in the western tradition, to Pope's Essay on Poetry and Pope's model, the Ars Poetica of Horace.

We left Lu Ji a couple of weeks ago with lesson number 9, The Riding Crop. We return to him this week with lessons 10 and 11.

10. Making It New

Perhaps thoughts and words blend together
into a lucid beauty, a lush growth;
they flame like a bright brocade,
poignant as a string orchestra.
But if you fail to make it new
you can only repeat the past.
Even when your own heart is in your loom
someone may have woven that textile before,
and to be honorable and keep integrity
you must disown it despite your love.

11. Ordinary and Sublime

Flowering forth, a tall rice ear
stands proudly above the mass,
a shape eluding its shadow,
a sound refusing echoes.
The best line is a towering crag.
It won't be woven into an ordinary song.
The mind can't find a match for it
but casts about, unwilling to give up.
After all, jade in rock makes a mountain shimmer,
pearls in water make the river seductive,
green kingfishers give life
even to the ragged thornbrush,
and classic and folk songs
blend into a fine contrast.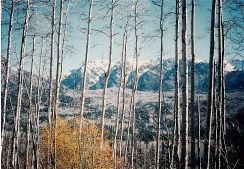 Introducing guest blogger Michelle Beth Cronk

Michelle lives in Southern California. She is a wife, a mother of two small children and a poet. That's pretty impressive by my lights. When I was a husband with one small child, I could barely get my mind around writing a grocery list. In addition to her own work, she is also assistant editor of the ezine The Eight Seasons of Silver City and the email poetry letter Coterie and is on the board of emergingpoets.com. In a new venture, she and friend Tina Vonhagel are embarking on an editing adventure with a new ezine, published by Rick Stansberger, entitled Admiring Bog after Emily Dickinson's "I'm nobody, who are you?" which will feature talented poets who do not yet have a book published. They are hoping to roll out the first issue sometime this Winter 2006/2007. There will be no submissions, but rather poets will be invited to publish. If you know of someone you think would fit right in, send their name and where Michelle & Tina can find examples of their work (and info on how to reach them). m.b.cronk@verizon.net

I enjoy Michelle's work and especially like this poem due to it's delicate simplicity and directness of thought and imagery.

Reading Levertov in the mountains

If you were here
you would tell me

how cold lives
below mountains
on the lake

how the creek
passes over
tumbling stones

and a perfect branch
hangs some
where in a hill
side of pine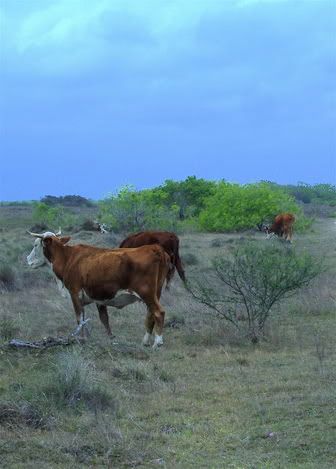 Quotations From Chairman LBJ

While in Afghanistan in 1967, I bought a copy of Quotations from Chairman Mao, the "little red book" of Cultural Revolution fame, from a bookseller in downtown Kabul. It was little (shirt pocket size, with room for a pen and pencil), it was red, with the iconic picture of Mao in an oval on the cover and it had shiny plastic cover, making it both cheap and durable. When I returned to the States in 1969, I picked a semiserious knockoff, Quotations from Chairman LBJ, just as red and a little larger, with a picture of LBJ in a Mao jacket in an oval on the cover.

There's some serious stuff in it; also some funny stuff.

Here's a couple of quotes from the book. For those born somewhat after the dark ages of the 1950's-60's, Johnson was famous for working extremely hard and pushing his staff just as hard.

To aide Malcolm Kilduff, July 1965

Kilduff, I hope your mind isn't as cluttered as your desk.

To Kilduff a couple of days later

Kilduff, I hope your brain isn't as empty as your desk.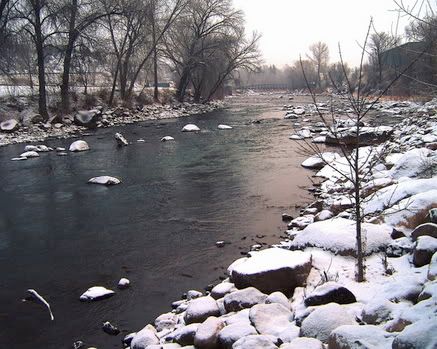 Poets with bombs

So far as I know, Lyndon Johnson never wrote a poem, but Mao Zedong, following the Chinese tradition that expected the writing of poetry to be among the accomplishments of rulers and the ruling class, did. (The American tradition is so surprised when it's rulers write poetry that a big deal is made of it, for example, the gushing over Gene McCarthy's poetry and the media stir when Jimmy Carter publishes his books of poetry. Americans expect their rulers to make John Wayne movies, not poetry.)

Mao, though much more likely to be remembered as a despot and murderer of his own people than as a poet, did his part to uphold tradition. Here's an example.

Changsha

I stand alone in cold autumn.
The River Xiang goes north
around the promontory of Orange Island.
I see the thousand mountains gone red
and rows of stained forests.
The great river is glassy jade
swarming with one hundred boats.
Eagles flash over clouds
and fish float near the clear bottom.
In the freezing air a million creatures compete for freedom.
In this immensity
I ask the huge green-blue earth
who is master of nature?

I came here with many friends
and remember those fabled months and years of study.
We were young,
sharp as flower wind, ripe,
candid with a scholar's bright blade, and unafraid.
We pointed one finger at China
and praised or damned through the papers we wrote.
The warlords of the past were cow dung.
Do you remember
how in the middle of the river
we hit the water, splashed, and how our waves
slowed down the swift junks?

(Translated by Willis Barnstone and Ko Ching-po.)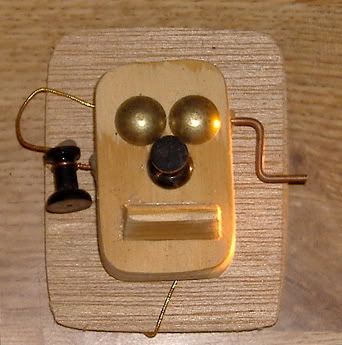 Speaking of......

A poem by Jimmy Carter from his book Always a Reckoning published in 1995.

Why We Get Cheaper Tires from Liberia

The miles of rubber trees bend from the sea.
Each of the million acres cost a dime
nearly two Liberian lives ago.
Sweat, too,
has poured like sap from trees, almost free,
from men coerced to work by poverty
and leaders who had sold the people's fields.

The plantation kiln's pink bricks
made the homes of overseeing whites
a corporation's pride
Walls of the same polite bricks divide
the worker's tiny stalls
like cells in honeycombs;
no windows breach the walls,
no pipes or wires bring drink or light
to natives who can never claim this place as theirs
by digging in the ground.
No churches can be built,
no privy holes or even graves
dug in the rolling hills
for those milking Firestone's trees, who die
from mamba and mosquito bites.

I asked the owners why.
The cost of land, they said, was high.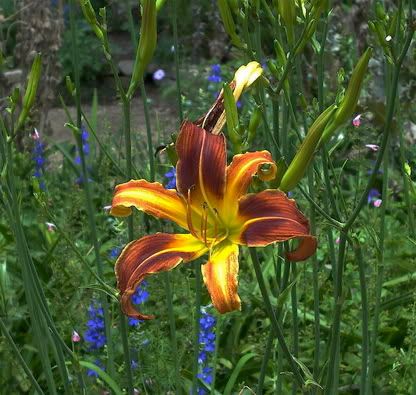 Three love poems by Lady Izumi Shikibu (970-1030)

The daughter of a Japanese provincial governor, Izumi Shikibu began service at court in her early teens. In 995 she was married to the governor of Izumi, and in 997 she had a daughter. She was known as a poet before her marriage; she had already written one of her most popular poems, "I go out of the darkness."

Around the year 1000, she began an affair with Prince Tametaka (977-1002), the son of the Emperor by a junior consort. The affair was apparently not conducted discreetly, for it became the subject of gossip; Izumi's husband divorced her, and when Tametaka died, his death was rumored to be due to his visiting Izumi during a plague season.

A year after Tametaka's death, his brother, Prince Atsumichi (981-1007), began to visit Izumi. It is the first year of this affair that the Izumi Shikibu nikki describes, from the early summer of 1003 to the spring of 1004, when Atsumichi's wife left his house in anger. Although called a nikki (memoir) Izumi's book reads much like fiction: the story is told in the third person; the thoughts of various characters are given and the two major characters' names are never given: they are simply "the lady" and "the Prince."

The affair continued until Atsumichi's death in 1007. In the next year Izumi went to court to be an attendant to Michinaga's daughter, Empress Shoshi /Akiko. If Izumi Shikibu nikki was written during this period, one of its purposes may have been to explain her indiscretion to her fellow courtiers. Certainly many of Izumi's poems (Izumi Shikibu shu) not included in her Nikki appear to come from this period; a good portion of these are poems mourning Atsumichi, while other reflect life at court.

Around 1010, Izumi remarried and went to the provinces, apparently never to return to court, although she continued to write poetry; 240 of her poems were included in later imperial anthologies. We don't know how long she lived; the last official reference to her was in 1033.*

*Above from Other Women's Voices, Translation of Women's Writing Before 1700

Three Poems On Love

1
On nights when hail
falls noisily
on bamboo leaves
I completely hate
to sleep alone

2
You told me it was
because of me
you gazed at the moon.
I've come to see
if this is true.

3
If you love me,
come. The road
I live on
is not forbidden
by impetuous gods.

(Translated by Willis Barnstone)






Li Bai, 701-762

No Bukowski this week; instead Li Bai. Though separated in time by more than a thousand years, they could have been brothers. A drunk, a womanizer, a scoundrel and a tweaker of convention, the legend of Li Bai's death is telling. It is said in the legend that he was so drunk on a boat that he fell overboard and drowned while trying to embrace the moon reflected in the water. Bukowski's Chinaski would understand and approve.

Drinking Alone by Moonlight

A pot of wine in the flower garden
but no friends to drink with me.
So I raise my cup to the bright moon
and to my shadow, which makes us three,but the moon won't drink
and my shadow just creeps about my heels.
Yet in your company, moon and shadow,
I have a wild time till spring dies out.
I sing and the moon shudders.
My shadow staggers when I dance.
We have our fun while I can stand
then drift apart when I fall asleep.
Let's share this empty journey often
and meet again in the milky river of stars.

(Translated by Tony Barnstone and Chou Ping)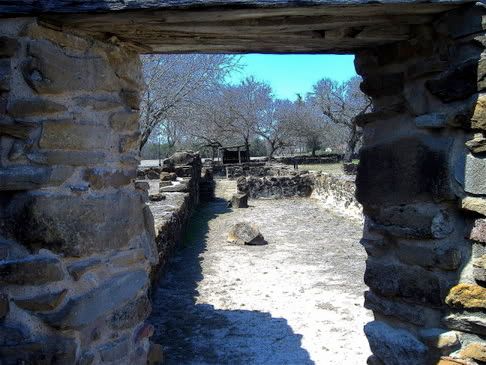 It doesn't seem like it ought to be that hard

Late news is that the UN has come up with something that might slow down the organized killing of each other by some parties in the Middle East. Too bad it doesn't seem likely to do anything about the semi-organized killing that continues at it's uninterrupted pace.

for you and me

blood
clots

on dry desert
dust

in steamy jungle
rot

on busy city
streets

in green country
fair

again

&

again

&

again

death
daily

some
where

again&again&again

until

you
&
me

say

nononononononononononononononono
more

again
&
again

no
more

*From Seven Beats a Second Poetry by Allen Itz & Art by Vincent Martinez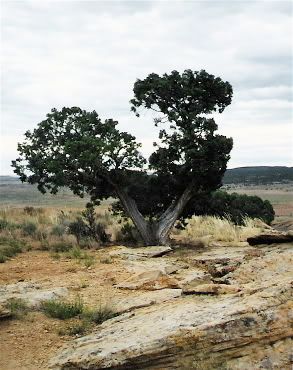 Seems like that's about it for this time out. Meanwhile, trees, like the one above, grow old in difficult places. Maybe by the time it's here and now again next week, children in Lebanon and Israel will be allowed to do the same.


Photos by Allen Itz