Winds of Summer Blow Hot and Dry
Tuesday, July 18, 2006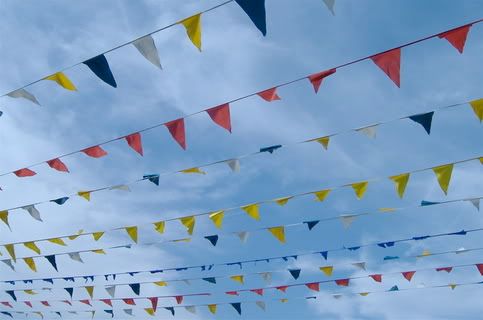 Welcome to Here and Now Number I-viii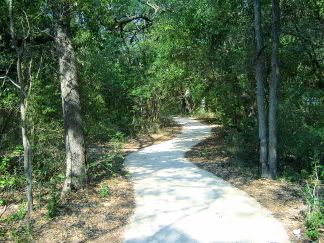 Introducing Myself To Chinese Poetry

I started a new book last week. Its full title The Anchor Book of Chinese Poetry, From Ancient to Contemporary, The full 3000-Year Tradition is a mouthful. It is published by Anchor Books and is edited by Tony Barnstone and Chou Ping who also serve as co-translators of most of the poems.

In addition to the 3000 years of poetry, the book also includes an excellent preface by coeditor Barnstone on the artistic and linguistic problems associated with translating the Chinese text into English versions that preserve the meaning and "feel" of the original. Barnstone likens the process to taking a stolen car to a chopshop, making the changes that are needed to cross the linguistic and cultural divide while maintaining the Chinese essence of the work. The book also includes an excellent introduction by coeditor Chou Ping that he calls an "Introduction to Chinese Poetry (As A Function of Yin-Yang Symmetry)."

I enjoy the subtle, deceptive simplicity of the classic Chinese poets I've read. I also enjoy the practicality and straightforwardness of their art.

Although there are many beautiful poems in this book, I think writers will especially enjoy excerpts from The Art of Writing by Lu Ji, a poet and military general who lived from 261 until 303 when he was executed on false charges of treason.

The book includes 21 short poems from Lu Ji's work. Each poem is a practical lesson in one element of the art. Here are the first two. I'll do more in upcoming weeks.

1. The Impulse

A poet stands between heaven and earth
and watches the dark mystery.
To nourish myself I read the classics.
I sigh as the four seasons spin by
and the swarm of living things kindles many thoughts.
In rough autumn it hurts to see leaves stripped away,
but how tender the soft sprigs in budding spring.
Morning frost is awe in my heart,
my ambition floats with high clouds,
I devote songs to ancestors
and sing the clean fragrance of their virtue.
I roam the classics through a forest of treasures
and love their elegant balance of style and substance.
Inspired I lay down the book I was reading
and, let words pour out from my brush.

2. Meditation

At first I close my eyes. I hear nothing.
In interior space I search everywhere.
My spirit gallops to the earth's eight borders
and wings to the top of the sky.
Soon, misty and brightening like the sun about to dawn,
ideas coalesce and images ignite images.
When I drink the wine of words
and chew flowers from the Six Books,
I swim freely in the celestial river
and dive into the sea's abyss.
Sometimes words come hard, they resist me
till I pluck them from deep water like hooked fish;
sometimes they are birds soaring out of a cloud
that fall right into place, shot from arrows,
and I harvest lines neglected for a hundred generations,
rhymes unheard for a thousand years.
I won't touch a flower already in morning bloom
but quicken the unopened evening buds,
in a blink I see today and the past,
put out my hands and touch all the seas.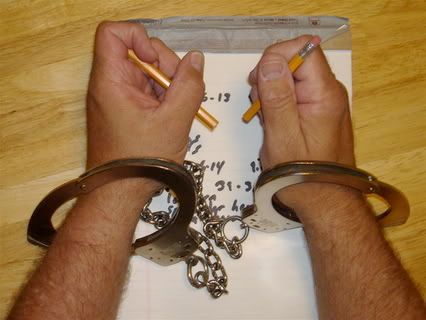 A Modern Chinese Poet In Exile

Unfortunately, many of China's greatest living poets are not writing from within China, but from around the world in exile. One such is Ha Jin. Born in 1956, Ha Jin was the son of an army officer. He joined the People's Army early in the Cultural Revolution at a time schools were closed and options were limited. He worked as a telegraph operator for a while then went back to school, eventually coming to the United States to earn his Ph.D. in English and American literature at Brandise University, then taught at Emory University before becoming a professor of English at Boston University.

Like many Chinese writers who were abroad at the time of the Tiananmen Square massacre, he choose to remain in the United States, fearing that he would be unable to write freely if he returned to China.

Though Ha Jin considers himself a Chinese writer, he writes in English, due, he says, to the historical circumstances that keep him from returning to his home country and writing in the language of his countrymen.

In this poem, he describes the oppression of living the under the constant scrutiny of higher powers.

They Come

Sometimes when you're walking in the street,
returning home or leaving to see a friend,
they come. They emerge from behind pillars and trees,
approaching you like a pack of hounds besieging a deer.
You know there's no use to hide or flee,
so you stop and light a cigarette, waiting for them.

Sometimes when you're eating in a restaurant,
your soup served and your dish not ready yet,
they come. A steady hand falls upon your shoulder.

You are familiar with such a hand
and don't need to turn around to meet the face.
The scared diners are sneaking out,
the waitress's chin is trembling when she speaks,
but you sit there, waiting patiently for the bill.
After settling it, you'll walk out with them.

Sometimes when you open your office,
planning to finish an article in three hours,
or read a review, but first make some tea,
they come. They spring out from behind the door,
like ghosts welcoming a child to their lair.
You don't want to enter, seeing cups and paper on the floor.
You're figuring how to send a message home.

Sometimes when you have worked day and night,
dog tired, desiring to have a good sleep
after taking a shower and an extra nightcap,
they come. They change the color of your dream:
you moan for the wounds of your body,
you weep for the fate of others,
only now dare you fight back with your hands.
But a "bang" or and "ouch"
brings you back to silence and sleeplessness again.

See, they come.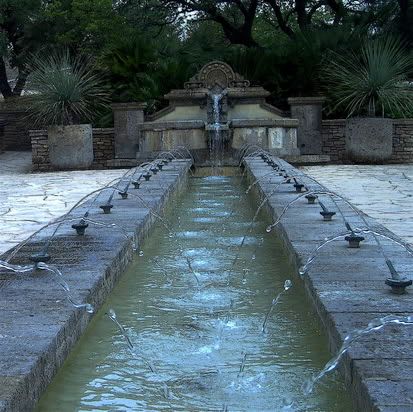 New photos

For those who haven't noticed, I put new photos up on the photo page several days ago. This series was taken at the San Antonio Botanical Gardens in late spring.

For those who have noticed that I have put up few new poems up in the past couple of weeks, it's because, like Lu Ji says, there are times when poems fall out of the sky like birds and other times when they are lost at the bottom of the ocean. I'm in deep sea fishing phase right now and not catching much.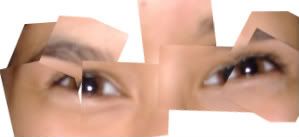 A little joke

Q. What did the water say to the boat?

A. Nothing, it just waved.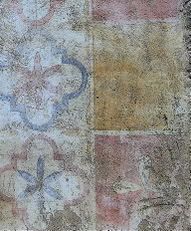 Another barku

I wanted to use this barku last week since it was another one of my favorites that came out of the barku challenge. But, due to delayed communications, I wasn't able to get permission to use the poem from its creator, Alice Folkart, until a couple of days ago.

Alice is a short story writer from Southern California who says she began writing poetry several years ago to sharpen her eye and her ear. She enjoyed it so much that she continues to work at both forms. Both her short stories and her poems have appeared in many print and web-based journals.

Here is her barku.

Spring Weeds

spring weeds
wind
sown
more beautiful
than anything
I planted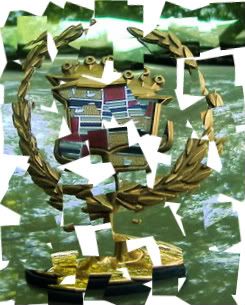 A few words about Niko Case

I like Niko Case.

I just heard her for the first time on her CD Fox Confessor Brings The Flood.

Top of the line great stuff.







Can't start the week without Bukowski

Especially when his poem so perfectly matches the way I feel right now.

my literary fly

115 degrees
not even a turkey could be happy in this heat
but it beats burning at the stake,
and like my uncle once said
(when I asked him how things were going)
he said, well, I had breakfast, I had lunch and
I think I'm going to have
dinner;
well, that's us Chinaskis,
we don't ask for much and
we don't get much,
except I have an awful good-looking girlfriend
who seems to accept my madness,
but still, it's
115 degrees.

I've got an air-cooler
a foot from my head
blowing hard
but I'm not delivering the
goods, as they say, but most people
don't like my poetry anyway.
but that's all right, because
it's 115 degrees and my girlfriend's boys
are playing outside
on their bicycles
and diving into the wading pool
while waiting to grow up.

for me,
it's too hot to fuck
to hot to paint
too hot to complain,
those horses across the road don't even
brush off the flies,
the flies are too tired and to hot to bite,
115 degrees,
and if I'm going to conquer the literary world
maybe we can get it down to
85 degrees first?

right now I can't write poetry,
I'm panting and lazy and ineffectual,
there's a fly on the roller of my typer
and he rides back and forth, back and forth,
my literary fly,
you son-of-a-bitch, get busy,
seek ye out another poet and bite him
on his ass.

I can't understand anything
except that it's hot, that's what it is,
hot, it's hot today, that what it is, it's hot, and
that guy from Canada I drank with 3 weeks ago,
he's probably rolling in the snow right now
with Eskimo women and writing all kinds of
immortal stuff, but it's just too hot for me.

let him.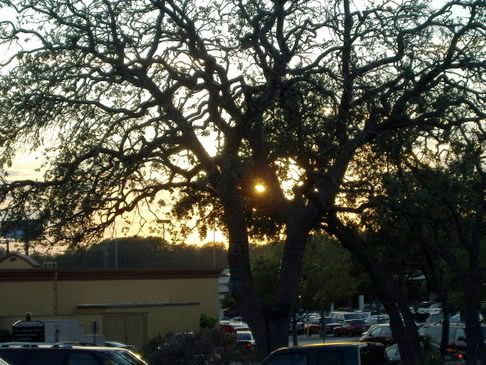 The-Cutting-Brush-In-Texas-Finally-Found-Something-He-Can-Do-Getting-Rid-Of-Bush Countdown Calendar

July 19, 2006- January 20, 2009 = 924 days



But time will fly because we're having fun.

No doubt.


photos by Allen Itz