From The Forest Rise The Dragons, Devouring All That's Green
Tuesday, July 11, 2006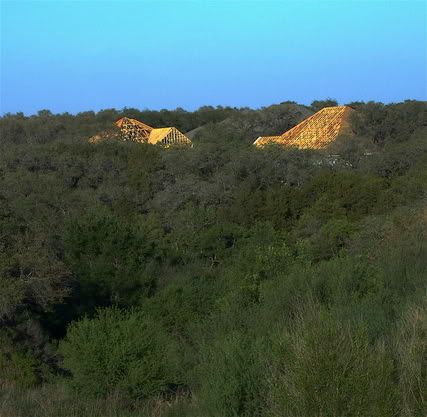 Welcome to Here and Now number, uuuuuuh....have to look....I.vii.





A few barku

Several months ago, I was in a coffee shop trying to write a poem. I had forgotten to bring my notebook when I left the house, so I was trying to write on the little bar napkins they give you. After a while, I began to play around with ideas based on the haiku and other Japanese poetry forms that aim at creating a moment in minimalist form.

Finally, I came up with the idea of a poem with ten words spread over six lines. Being that my invented form was created in the spirit of the haiku and was a perfect fit for a bar napkin, I decided to call it a barku.

This is one of the barkus I wrote at the coffee shop that day.

quiet
child
let waking birds
sing
the sun to
rising

Shortly after that, I set as a challenge at one of the poetry forums I visit often the writing of barkus. Some very nice little poems were written in response to the challenge.

Here are several, Beginning with one by Jim Fowler. Jim writes from Boston.

snores
new
messages
sent
in the night
to distant beasts

And, from Gary Blankenship, introduced in an earlier blog issue, came this one.

grandson
runs
through tall fir
chasing
sunbeams
along the way

The next poem was written by a poet and e-novelist who publishes under the pen name Emily Veinglory. You can read more about Emily and her work at her website, www.veinglory.com.

she moans
but
he knows
she's still
thinking
of England

And we had this little moment from Amanda Evangelista of Battle Creek, Michigan.

eyes glazed
clear crescent moons
silently
speaking,
crying
without tears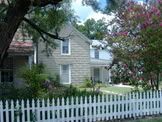 A town I visit

Fredericksburg is a little town in the central Texas hill country settled by German immigrants in 1846. Little changed until about 30 years ago, when it began to become a tourist-oriented replica of the little German/Texas town it had been for real before.

My father was born and raised in Fredericksburg, left in his early twenties and never returned, except for our two week visit every summer. Even so, it was "home" in his mind until the day he died.

I have good memories of the summer vacations there. Much of what I remember about those summers is still there. Downtown with it's little movie house and it's Dooley's 5 & 10 store (except it's 5, 10 and 25 now and it's tourist kitsch they sell, not handkerchiefs and notions) are still there. All buildings, built with limestone and broad verandahs upstairs and down, are still there, though a lot cleaner than they were when they were real. The drive-in movie theater out on Highway 87, where my straight-laced. bookkeeper uncle used to roll with laughter at The Bowery Boys and Abbot and Costello, is still there, though deserted and desolate now, with wild bush and weeds in all the parking spaces and great holes all the way through the screen. And my grandfather and grandmothers old house from 50 years ago is still there, as well as, across the street and down the block, the dry goods store my grandfather built in 1908 and lost in the depression. A chocolate confectionnaire has the building now. The RC Cola bottling plant is still next to their old house. Though I don't know if it's still producing or if it's still RC Cola. I remember, as a child, leaning against the building with my ears against the wall, listening to the clink of the bottles as they went on their conveyor through the cleaning and filling line.

The little city (population 9,089) is only about 45 minutes from where I live in San Antonio, so I visit fairly regularly, though not out of nostalgia for the summer memories. I go for something else.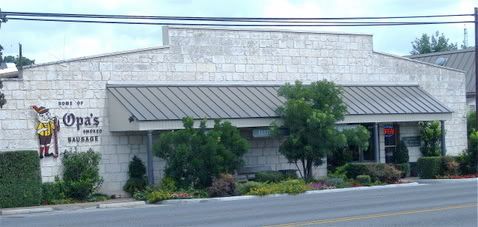 Opa's Specialty Meats has been around a long time. My father worked there 70 years or so ago, when he was a very young man and Opa's was still just a standard meat market.

Today it specializes in things like various beef, pork and venison sausage, dried beef, jerky and my favorites, and the main reasons for my periodic visits, the best liverwurst in Texas and authentic hill country koch kase (German cooked cheese). I had eggs scrambled with liver sausage from breakfast this morning and will again tomorrow and for several more days until the supply I picked up this weekend is gone. And, for at least several days until the supply is exhausted, I will have melted koch kase on toast a couple of times a day.

I am a happy man.






Thinking of Mexico

What an amalgam it is, of rich and poor, hopeful and corrupt (not so different from my own country except in terms of transparency). I think of a Ferlinghetti poem.

Insurgent Mexico

In scorched dry desert
where sun is god and god eats life
great god sun going down
pastes up immense red posters
on adobe walls
and then falls down
over the horizon
'with the flare of a furnace blast'
and the posters faded yellow
fall into darkness
leaving only shadows to prove
one more revolution has passed






American V - A Hundred Highways

I bought the most recent, probably last or next to last, Rick Rubin produced Johnny Cash CD last week. It is a powerful piece, recorded by a man who knew that he was, literally, in his last days. It is dark, but not depressing; sad, but not maudlin. His voice is weak at times and his breath short, but he always seems to make to the end of the line.

Though the accompanying musicians, with lots of dark strings and low piano chords, were added and the CD mixed and produced after Cash's death, it all works very well.

The choice is songs this time is not as eclectic as in past American series recordings, but all are appropriate the mood of the CD and the point Cash was at in his life. "Help Me" by Larry Gatlin begins the CD, followed by tent revival sounding "God's Gonna Cut You Down." Next on the play list is "Like the 309," the last song Cash wrote. "If You Could Read My Mind" by Gorden Lightfoot, "Further on Down the Road" by Bruce Springsteen and "On The Evening Train" by Hank Williams are next, followed by "I Came to Believe," an earlier Cash song, "Love's Been Good To Me" by Rod McKuen and "A Legend in My Time" by Don Gibson. As usual, even the songs you think you know become something else when interpreted by Johnny Cash. The CD closes with as beautiful a love song as you're going to hear anywhere, "Rose of My Heart" by Hugh Moffatt, then one of my personal favorite songs for many years, "Four Strong Winds" by Ian Tyson and finally, to end the recording, "I'm Free From the Chain Gang Now" by Lou Herscher and Saul Klien.

Although I don't understand how it could be, I know some people don't like Johnny Cash or aren't moved by his later work. But to me, his American series recordings are masterpieces of American music and song, each CD digging deeper into the heart and soul of its creator. According to what I've read, there is an American VI coming sometime in the future. I will greet it eagerly and, if it truly is the last, sadly.






A remedy for what ails you

Take one Bukowski and call me in the morning.

A.D. 701-762

these dark nights
I begin to feel like
the Chinese poet
li Po;
drinking wine and writing
poems
writing poems and drinking
wine

all the while
aware of the strict limitations
that come with
being
human

then
accepting that

the wine and the poems
gently
intermixing:

yes, there is a peaceable place
to be found
in this unending
war
we call life

where
things
such as
light, shadow, sound
objects
become
gently
and meaningfully
fascinating.

Li Po
drunk on his
wine
knew very well that
just to know
one thing well
was
best.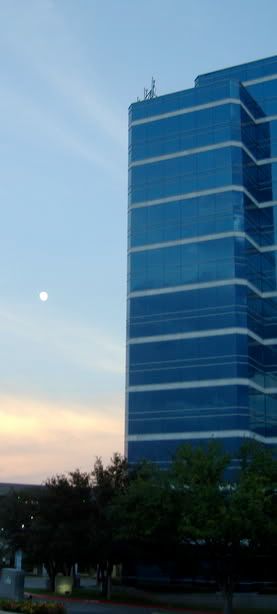 The moon is up, the day is done. Time to put the blogster to bed for another week. In the meantime, write a poem, or, if you don't want to write one, read one.



All photos by Allen Itz